Istanbul's Sultanahmet

Topkapι Palace

Egyptian Spice Market

Hagia Sophia

Culinary Tour

Cruising on the Bosphorus
Tour Questions? See our FAQ | Email tour@ricksteves.com
Best of Istanbul in 7 Days Tour
Istanbul is one of the world's greatest cities, period. And this tour takes you through doorways that only an Istanbul insider can open — your Turkish Rick Steves guide. You'll wander a neighborhood that's home to such international icons as the Blue Mosque and Hagia Sophia. You'll marvel at the legendary Topkapı Palace, the colorful Grand Bazaar, and the exotic Egyptian Spice Market. And you'll enjoy the outdoors on a scenic cruise up the Bosphorus, as well as guided walking tours of Istanbul's Old Town, New District, and historic city walls. Join us for the Best of Istanbul in 7 Days!
Dates & Prices
Sep 4–Sep 10 (Su–Sa)
$1,995 + Air

Oct 2–Oct 8 (Su–Sa)
$1,995 + Air

Oct 9–Oct 15 (Su–Sa)
$1,995 + Air

Nov 20–Nov 26 (Su–Sa)
$1,795 + Air

Opportunity to spend the Thanksgiving holiday in Istanbul!

Jun 26–Jul 2 (Su–Sa)
$1,895 + Air

Sep 18–Sep 24 (Su–Sa)
$1,995 + Air
What's Included
You'll get at least 15 group sightseeing events — at no extra cost!
Here's what you'll see and do on our Best of Istanbul tour:
Rüstem Paşa Mosque (Blue Mosque under renovation)
Sultanahmet walking tour
Topkapı Palace and Harem
Local artisan demonstration at Grand Bazaar
Mosque of Süleyman the Magnificent
Egyptian Spice Market
Hagia Sophia Mosque
Chora Church
City walls walking tour
Golden Horn walking tour
New District walking tour
Traditional Turkish brunch
Bosphorus cruise
Kadiköy district walking tour
Istanbul Archaeological Museum
Plus you'll get all this, too.
A small, friendly group of 24–28 people — half the size of most tour groups
Full-time services of a professional Rick Steves guide and local experts who will make the fascinating history, art, and culture of Istanbul come alive for you
All group transportation during the week in and around Istanbul
6 nights' accommodations in a memorable, centrally located hotel
All breakfasts and half your dinners
All tips for guides and driver
A tour kit including a guidebook (when available) and a moneybelt
Guaranteed tour price, locked in the moment you make your deposit
Tour alum discount of $50 for each tour you've taken prior to 2022
50% discount on a consulting appointment with our in-house experts to assist with your pre- or post-tour travel plans
Flexibility should you need to transfer or cancel your tour
Fine print: You are responsible for the cost of your drinks and free-time sightseeing. See our Tour Conditions for important details regarding everything listed above.
Group sightseeing events subject to change.
Itinerary
Day 1: Welcome to Istanbul
We'll meet at 3 p.m. at our hotel in Istanbul's historic Karaköy district. We'll then take an orientation walk through our remarkable neighborhood, rubbing elbows with local fisherman as we cross the Galata Bridge to the bustling Old Town and enjoying stunning views of the Golden Horn and Bosphorus waterways. The highlight will be a tour — and introduction to Islam — at the exquisite, 400-year-old Rüstem Paşa Mosque, home to a collection of impressive Ottoman tiles. Tonight we'll get acquainted with one another over dinner at a nearby restaurant.
Light walking: 2–4 miles throughout the day on mostly level terrain.
Day 2: The Ottoman City
Our exploration of Istanbul begins with a tour of the Ottoman sultans' opulent Topkapı Palace and Harem. This afternoon we'll peek into the famous Blue Mosque (currently under restoration), then weave our way through the back streets of the Old Town on our way to meet with an artisan in the lively Grand Bazaar (the world's oldest shopping mall). Next we'll visit the 16th-century Mosque of Süleyman the Magnificent and wrap up our afternoon by exploring the exotic and fragrant Egyptian Spice Market — where "Turkish delights" are much more than candy.
Strenuous walking: 2–8 miles throughout the day with lots of hills, stairs, and uneven terrain.
Day 3: Byzantine Constantinople
Today we'll focus on the time the city was known as Constantinople, the eastern capital of the Roman Empire. We'll visit the 1,500-year-old Hagia Sophia church/museum/mosque — for 1,000 years the grandest domed structure in the Western world. After free time for lunch, we'll marvel at some of the world's finest Byzantine mosaics at the Chora Church and meander along Constantinople's ancient city walls. We'll finish our afternoon together with a walk through the hanging laundry, bubbling hookahs, and hollering vendors of the colorful Fener neighborhood on the Golden Horn.
Strenuous walking: 2–8 miles thorughout the day with lots of hills, stairs, and uneven terrain.
Day 4: Contemporary Istanbul
We'll explore the cosmopolitan side of Istanbul today with a walking tour of a New District neighborhood, with Art Nouveau facades, restaurants, and trendy boutiques. Along the side streets we'll enjoy a progressive lunch of local specialties during a culinary treasure hunt. Later this afternoon we'll find our way back to Karaköy through the alleys of the trendy Galata neighborhood, mingling with locals in their daily routine. If you're interested, your guide will help arrange for you to be rejuvenated at a Turkish bath later today.
Moderate walking: 2–6 miles throughout the day with some hills and stairs.
Day 5: The Bosphorus and a Taste of Asia
Today is devoted to the Bosphorus, the strait separating Europe and Asia. We'll start the day early, leaving the hotel to enjoy a mouth-watering, traditional Turkish brunch together along the Bosphorus. Then we'll take a scenic cruise on this busy waterway, seeing grand palaces, colorful neighborhoods, and the bustling life of Istanbul. We'll disembark on Asia in Kadiköy, once a historic town and now a modern commercial and residential district. After lunch together we'll explore this vibrant neighborhood of shops and markets, from fishmongers and grocers to boutiques and olive oil stores. Late this afternoon we'll catch a public ferry "back to Europe" for dinner on your own.
Light walking: 2–4 miles throughout the day on mostly level terrain. Boat: 2½ hrs.
Day 6: Art and Archaeological Treasures
This morning we'll do one more bit of time travel, with a tour that takes us through the gorgeous İznik tiles, Greek and Roman sculptures, and colorful Babylonian friezes of the world-class Istanbul Archaeological Museum. The afternoon is free for you to enjoy more of Istanbul's sights, fascinating streets, and thriving neighborhoods. Tonight we'll meet for a final dinner together to share travel memories and toast new friends. Serefe!
Light walking: 2–4 miles throughout the day on mostly level terrain.
Day 7: Tour Over After Breakfast
Breakfast is provided, but there are no group activities today. Following breakfast, you'll find it's quick and easy to get a cab or tram to Istanbul's airport for your flight home…or on to further adventures. Güle güle!
Itinerary specifics subject to change.
Physical Demands
Our tours are physically active! It's an essential part of the Rick Steves tour experience. On our Best of Istanbul in 7 Days tour — among other things — you'll need to happily…
Carry/roll your luggage over uneven pavement (possibly several blocks) and up stairways to reach your hotel, then up several flights of stairs to reach your room.
Be on your feet, walking and standing, for up to three hours, indoors and outdoors, in all weather conditions.
Sleep with street noise and no (or weak) air conditioning.
After orientation and transportation lessons, be able to navigate towns and cities on your own.
Reviews
Roger
Tour: 04/17/22
Overall rating:
This was my eighth Rick Steves Europe tour since 2018, and ranks near the top. Istanbul is truly surprising. The vitality if the Turkish people, the depth of their civilization and their open, friendly response to Americans were all more than I expected.
Favorite "WOW" moment
"The National Archaeological Museum on the grounds of the Topkapi palace grounds is a major cultural institution."
Maureen
Tour: 04/17/22
Overall rating:
It was very invigorating, Enjoyed the Hammam very much. So intriguing to see how the silk rugs are made very entertaining presentation. The food was very good, most of the people were soooo friendly and nice
Favorite "WOW" moment
"The silk carpet tour."
Linda
Tour: 04/17/22
Overall rating:
This was my first Rick Steves tour and I enjoyed it very much. Our tour guide, Yaren, was outstanding. She was so knowledgeable about Istanbul - current day events/politics as well Istanbul's rich history. I learned so much more from the tour than I would have if I had traveled on my own. Our hotel location was convenient and the restaurants we visited on tour were all excellent. I have dietary restrictions and Yaren made sure that I was always well taken care of.
Favorite "WOW" moment
"There were so many WOW moments on tour, especially when visiting the beautiful mosques, palaces and other historical sights. But one unexpected WOW moment for me was visiting the Turkish carpet shop and seeing first-hand how the silk is collected, spun, dyed and ultimately hand-woven into a one-of-a-kind carpet. That was a real treat and something I will always remember."
Caroline
Tour: 04/17/22
Overall rating:
I was impressed with the tour guide, Yarin (?/spelling) in Turkey. She was accommodating, knowledgeable, and offered tips beyond what was expected. I like the group and was pleased with the staff at the hotel. They went above and beyond to solve a problem we had with finding a cell phone of my tour mate who lost it in the car on the way to the hotel from the airport.
Favorite "WOW" moment
"Probably the Turkish Bath. However the visit to the rug (bought a rug/hope it gets here) and the ride on the Bosporus & Asia was amazing. Hard to pick because the uniqueness of the history and the museums was great as well."
Joan
Tour: 04/17/22
Overall rating:
From start to finish, this was an outstanding tour. We arrived a day early and found the hotel personnel very helpful in getting us oriented. Using the guide book we made the most of our first day. Once we met with the group, the activities we shared were amazing. It was a nice balance of history, culture, architecture, and becoming independent travelers in this amazing city. Yaren, our guide, was an absolute treasure. Her love of her country and her wealth of knowledge was so enjoyable.
Favorite "WOW" moment
"It's hard to pick a favorite. Listening to Yaren in the Hagia Sophia and Topkapi Palace made so much history come alive. The afternoon at the Hammam was heavenly. The cruise on the Bosphorus to "the opposite" was relaxing and enjoyable. And the trek to Fener and Balat gave us a different perspective of Istanbul. The entire week was a "wow" for me."
Susan
Tour: 04/17/22
Overall rating:
The hotel room was too small for 2 people. My friend ended up in a Turkish hospital for the bulk if the tour so I was able to do fine by myself. It was next to impossible t communicate with the hotel staff due to a language barrier. Only the manager spoke enough English to carry on a conversation and be understood. Your literature vastly understated the amount of walking involved in this tour. I logged 8-12 miles every day. Our guide was wonderful.
Favorite "WOW" moment
"The Grand Bizarre and the Spice Market."
Molly
Tour: 04/17/22
Overall rating:
I loved our guide and learning about Istanbul and seeing so many places, neighborhoods, museums, and places of worship.
Favorite "WOW" moment
"The carpet store we visited where we were shown how silk threads are produced. I was happy to see something I had always wondered about."
Kathryn
Tour: 04/17/22
Overall rating:
Our guide was so knowledgeable and helpful. I think we covered as much as possible in our seven days.
Favorite "WOW" moment
"The people volunteered helpful info when we needed it (out on our own). The overall complexity of history"
Ljubomir
Tour: 04/10/22
Overall rating:
Very organized. Our tour guide, Mine Karahan, was amazingly knowledgeable and organized. I felt safe.
Favorite "WOW" moment
"Visiting the ancient town of Balat, Turkey was fascinating. Historical, challengingly hilly, rife with photographable sights."
Deborah
Tour: 04/10/22
Overall rating:
This was my first Rick Steves tour and I would happily do another one. Our tour guide, Mine was great - personable, full of information and good humor and so helpful if tour members wanted to do things outside of the official tour. It was my first time in Istanbul, but I don't think I missed much. Being given the museum & transportation passes was an unexpected delight. Having Mine with us at the Grand Bazaar and Spice Market made it fun and stress free. Highly recommend this tour.
Favorite "WOW" moment
"Getting a Turkish Bath. I've never experienced anything like it and it was amazing. Thanks to Mine for arranging it."
Tamara
Tour: 04/10/22
Overall rating:
I really loved how much of Istanbul we were able to experience. Our guide, Mine, was exceptional and added so much value to the experience.
Favorite "WOW" moment
"The Turkish Bath and the Hagia Sophia"
James
Tour: 04/10/22
Overall rating:
Vey much as expected.
When To Go & Weather
Any time between March and June and September through October are good times to visit Istanbul. However, the months of April, May, September, and October are best for offering comfortable weather and the full range of tourist fun.

Turkey, Istanbul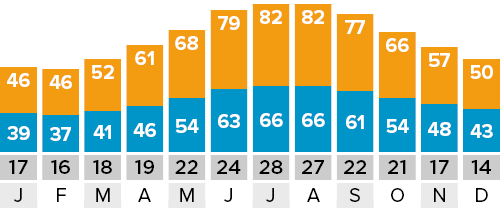 Hotels & Flights
Visa Required
If you are an American or Canadian citizen, you must obtain a visa prior to your arrival in Turkey. Before you fly, get your "e-visa" at www.evisa.gov.tr. (if you have trouble accessing the site with Safari, please try Chrome or Firefox.) The website will take you through a series of steps (have your passport handy), ending with your credit card payment (currently US $50 for Americans and US $60 for Canadians; MasterCard or Visa only). Once you pay, you will be emailed a link to download and print your e-visa. Always carry it inside your passport! Holders of passports from any country other than the US or Canada are also responsible for obtaining all necessary travel documents prior to joining the tour.
Tour Hotels
In case you wish to book pre- or post-tour hotel accommodations, the contact information for the tour's hotel is included in your tour confirmation email as well as in the Itinerary section of your tour account. One month prior to your tour's departure, you'll find directions on how to get from the airport to your tour hotel in the Documents section of your tour account.
Flights
Our tours don't include airfare, so your flight arrangements and transfers are completely up to you.
Most tour members arrange to fly in and out of Istanbul (IST).
We suggest arriving a day or two before your tour begins to allow ample time to get over jet lag and be well-rested for the first few days of your tour. For more information about transportation options for getting to and from your tour, see your Rick Steves Istanbul guidebook.