Interview with Honza Vihan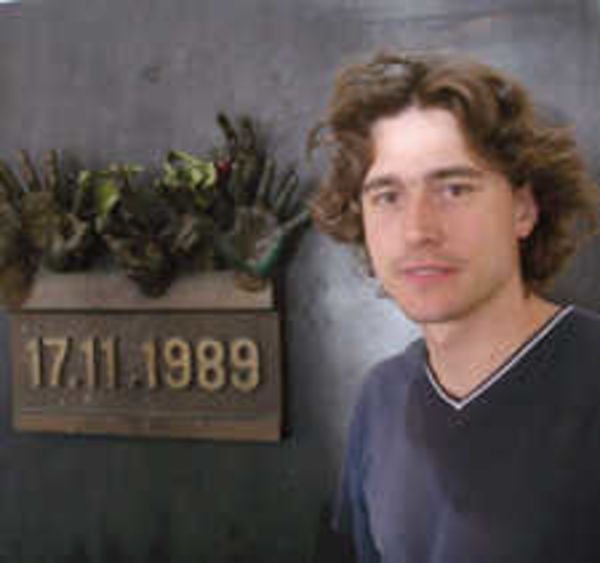 Honza Vihan leads Rick Steves' tour members on city tours of Prague. When he was only 14-years old, Honza marched in the so-called Velvet Revolution which lead to the downfall of communism in Czechoslovakia. When not leading tours — or marching in revolutions — in his hometown, he travels extensively throughout the world. His voyages have led him throughout China, India, Central America, the United States and Europe. Honza has co-authored the Let's Go: Central America and Let's Go: India guides, and he is currently working toward his PhD in Sanskrit at Cambridge University in England.
How did you meet Rick Steves?
I have a friend Ian Watson (who at the time was leading Rick's Best of Eastern Europe tour) who I knew earlier from college in America. One summer he was going to be passing the Eastern Europe tour through Prague. Since I had been working as a guide for six years before that, he was wondering if I could guide the group. I met the group and gave them my revolution walk, which was a night walking tour of my own experiences growing up in Prague in 1989 and being a part of the Velvet Revolution.
You marched against the communist government in 1989. Tell me about that experience.
When I was 14 years old, my sister (who is older than me) and I took part in a demonstration, which was the beginning of the Velvet Revolution in Czechoslovakia. So when I take people on this night tour, I take them through the last day of the revolution and try to convey what we might have been thinking, or the slogans that would have been seen on the signs. I want the people on my tour to know the fears and hopes we were experiencing.
What did your parents think of you, as a 14-year-old, taking part in a revolution?
They were of course afraid because they had no means of knowing what was happening - back then the radio was being brutally repressed. When we got home they were afraid. But like most of the families we were all against the regime so that wasn't an issue. They were just afraid that something might happen to me. So their advice was that I could demonstrate, but it must be done in a passive, non-violent manner.
You're extremely well traveled. What sparked your interest in travel?
I enjoy the ability to enter a different world. I like to see how a culture operates its own logic. I usually only travel where I know the language because what interests me most is getting to know the people. It transforms my own understanding of the world; I like to try and behave like a local.
How has Prague changed since the early 1990s?
There are many more tourists in Prague these days. They have brought in a lot of money to the city. All of the facades have been uplifted. Back in '89 I remember walking through dilapidated streets and by buildings that had been abandoned. On the other hand, I feel like we're losing part of the city. The city is becoming geared toward people from the outside versus catering toward the locals.
Do you conduct other walking tours for other tour companies? What makes Rick Steves tour members unique?
I haven't been guiding for other companies because with Rick I can do guiding in a way that I am most comfortable. People who take his tours are really interested in learning a new culture. In my opinion, people who take tours with other companies are more interested in shopping.
Where are you living now?
I'm in between Prague and England. I'm studying for my PhD in Sanskrit. I originally became interested in this field of study because I got a job working for Let's Go to cover northern India. I was there for four months writing a guidebook, and then I stayed on another seven months to learn more about the culture. Again, to truly immerse myself in the culture I wanted to learn the language, so that's how I was introduced to Sanskrit.
Where do you see yourself in five years?
In five years I'd like to be back in Prague teaching at a university and at the same time guiding. It's difficult to make a living teaching because it's a government paid job so I would need to supplement my income. But I love Prague. I can't quite imagine living long-term in other places. I want to raise my kids here. I enjoy studying abroad but I don't ever consider living abroad. For me, living in Prague gives me a general sense of well being because my family and friends are here, and I enjoy the pace of life. And.of course there's the beer. Where else can you find quality beer for only 50 cents a glass?