Viva España Pledge Event
In this exciting two-hour adventure, join Rick Steves to experience the very best of Spain — with prancing horses, flamenco festivals, paella feasts on the beach, exotic Moorish palaces, and whitewashed hill towns. After climbing the Rock of Gibraltar and side-tripping into Morocco, you'll venture to the far north of Spain to run with the bulls and trek with the pilgrims. Hold on to your castanets for a hi-def whirlwind. It's Viva España!
---
Content: Three half-hour episodes from Rick Steves' Europe Season 6 — 605 Granada, Córdoba, and Spain's Costa del Sol; 606 Andalucía, Gibraltar, and Tangier; and 611 Northern Spain and the Camino de Santiago — interspersed with three lively pledge breaks. Length: approximately 2 hours. Released 2011.
Station Support
Program Description
This two-hour special adventure covers the quintessence of Spain in vivid high-definition.
First, the joys of Andalucía — from dazzling Moorish palaces to flamboyant flamenco — are savored in Granada, Córdoba, and points in between. We marvel at the grandeur of the Moors, the power of Queen Isabel and King Ferdinand, dazzling equestrian art, the passion for sherry — and the good life on the Costa del Sol, including a never-to-forget paella feast.
Then, after a break, we return to southern Spain. Starting in the mountains, we meander along the route of the whitewashed hill towns, then head to sea level to enjoy the windsurfing mecca of Tarifa, get a dose of Britain on the Rock of Gibraltar, and sail to Africa to explore the thriving Moroccan city of Tangier.
After another break we head for northern Spain to follow the trail pilgrims have trod for centuries, from the French-Spanish border to Santiago de Compostela. Along the way, we'll stop off in Pamplona to run with the bulls, and savor the rich and unique Celtic culture of Galicia — where Riverdance meets flamenco.
Rick will co-host each of the three built-in pledge breaks, sharing insights into Spain and his experience filming there, offering compelling gifts for station supporters, and an inspirational message about the value of public television for those who want to celebrate, rather than fear, the diversity on this planet.
Promotional Media
Click on the images to view the full-sized JPGs. Right-click on the download link to save the image. For additional publicity shots of Rick, view our Downloads in the Press Room.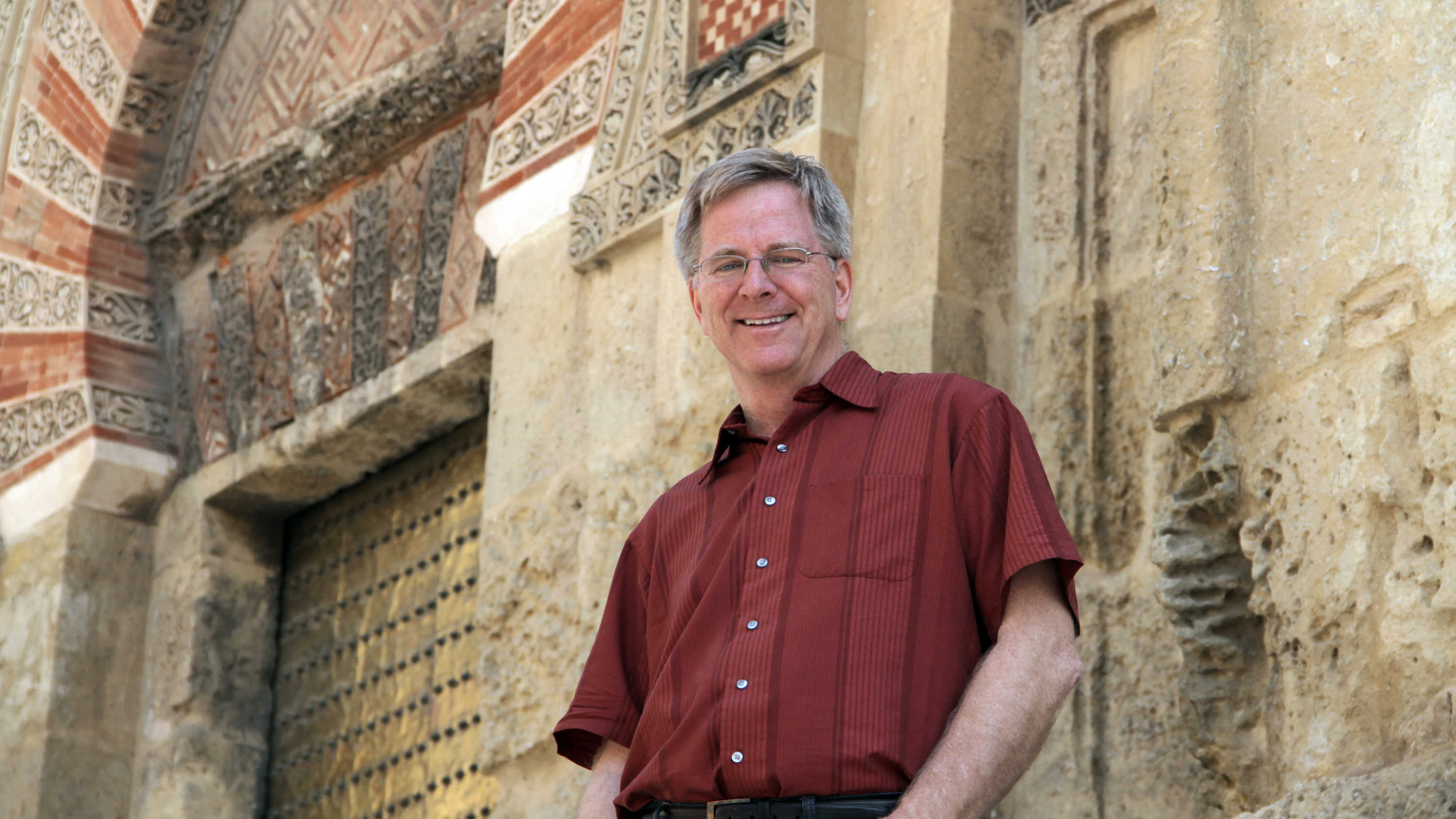 Rick in Cordoba. Download image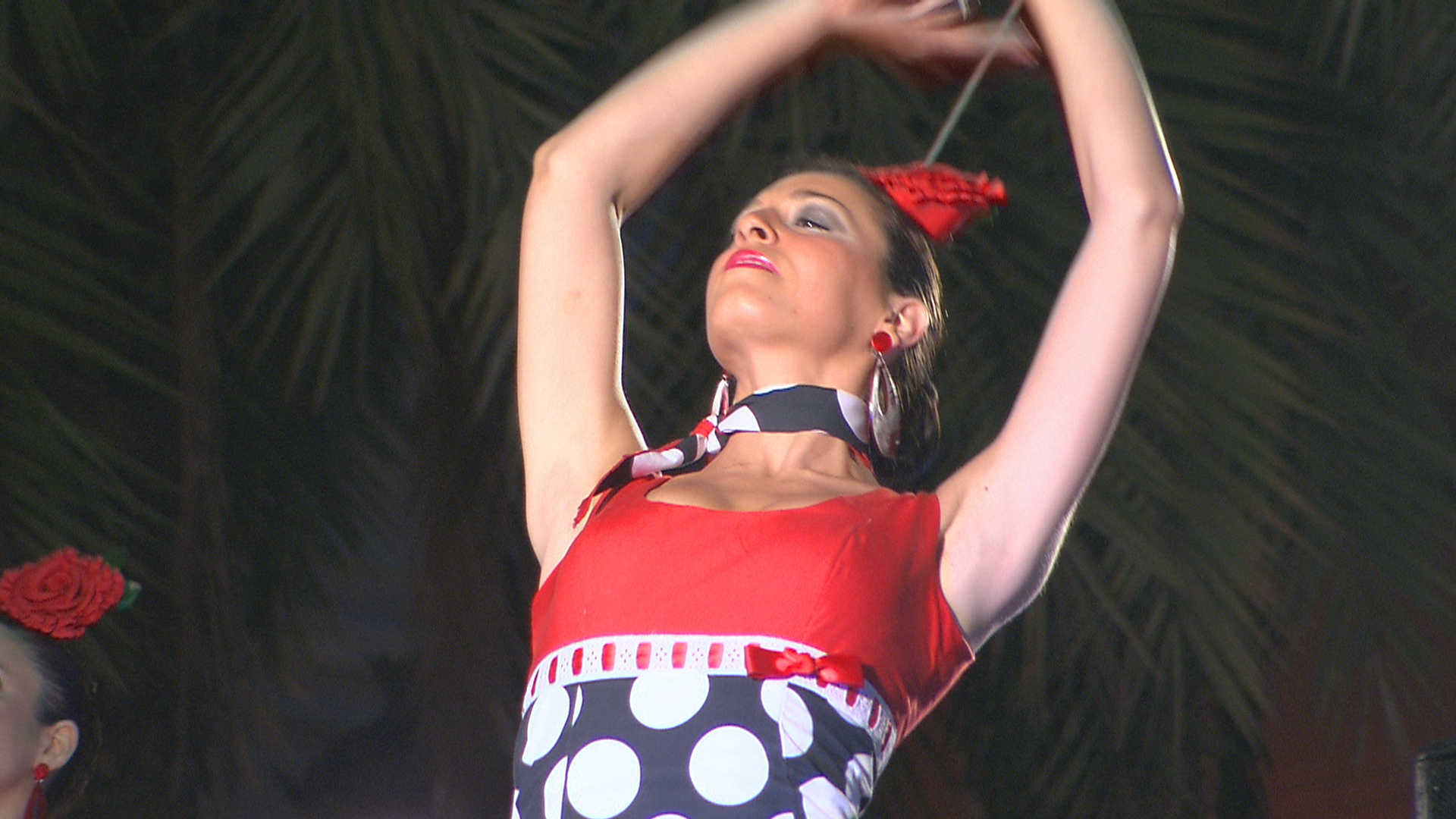 Flamenco dancer. Download image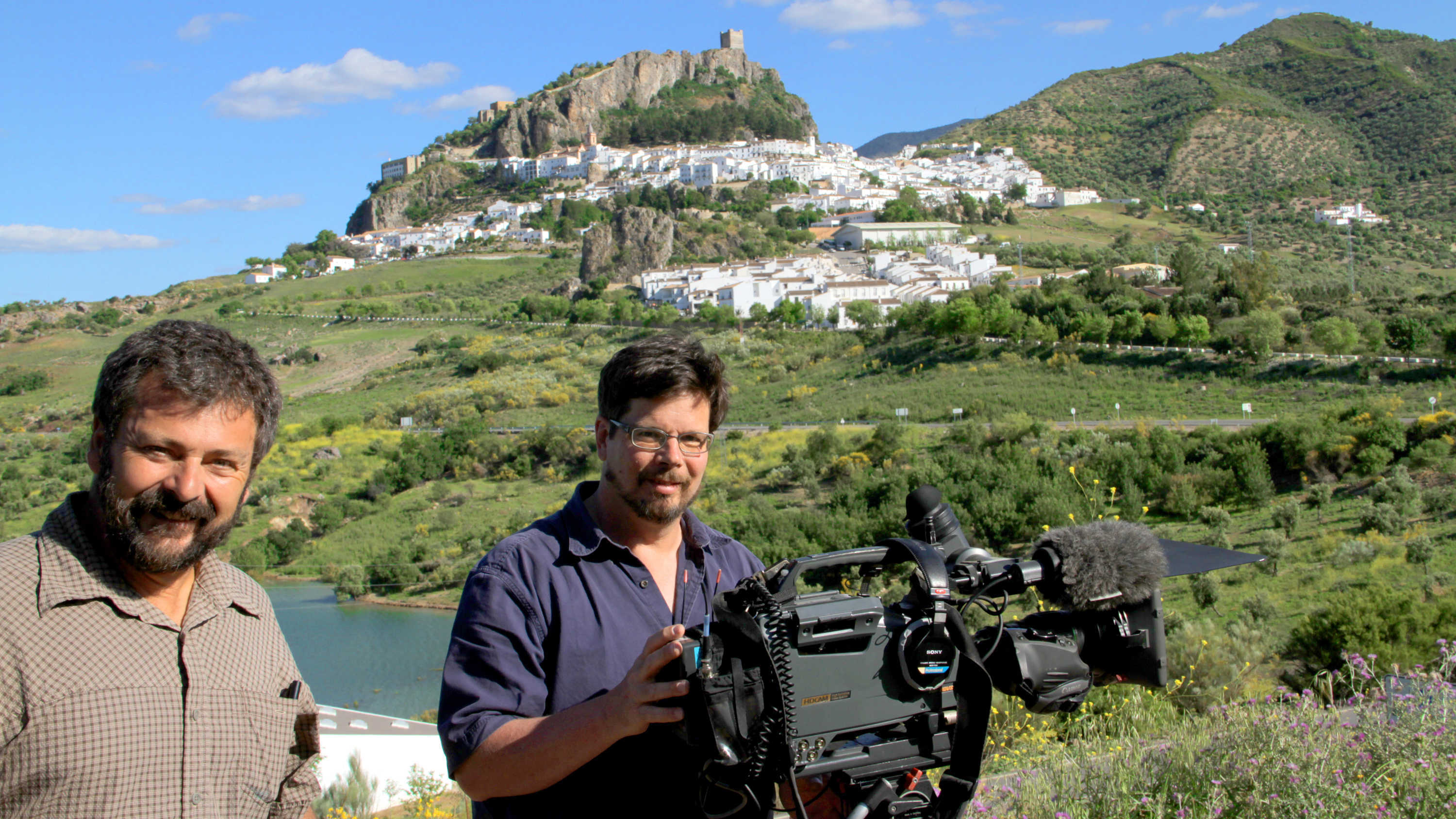 The crew in Zahara. Download image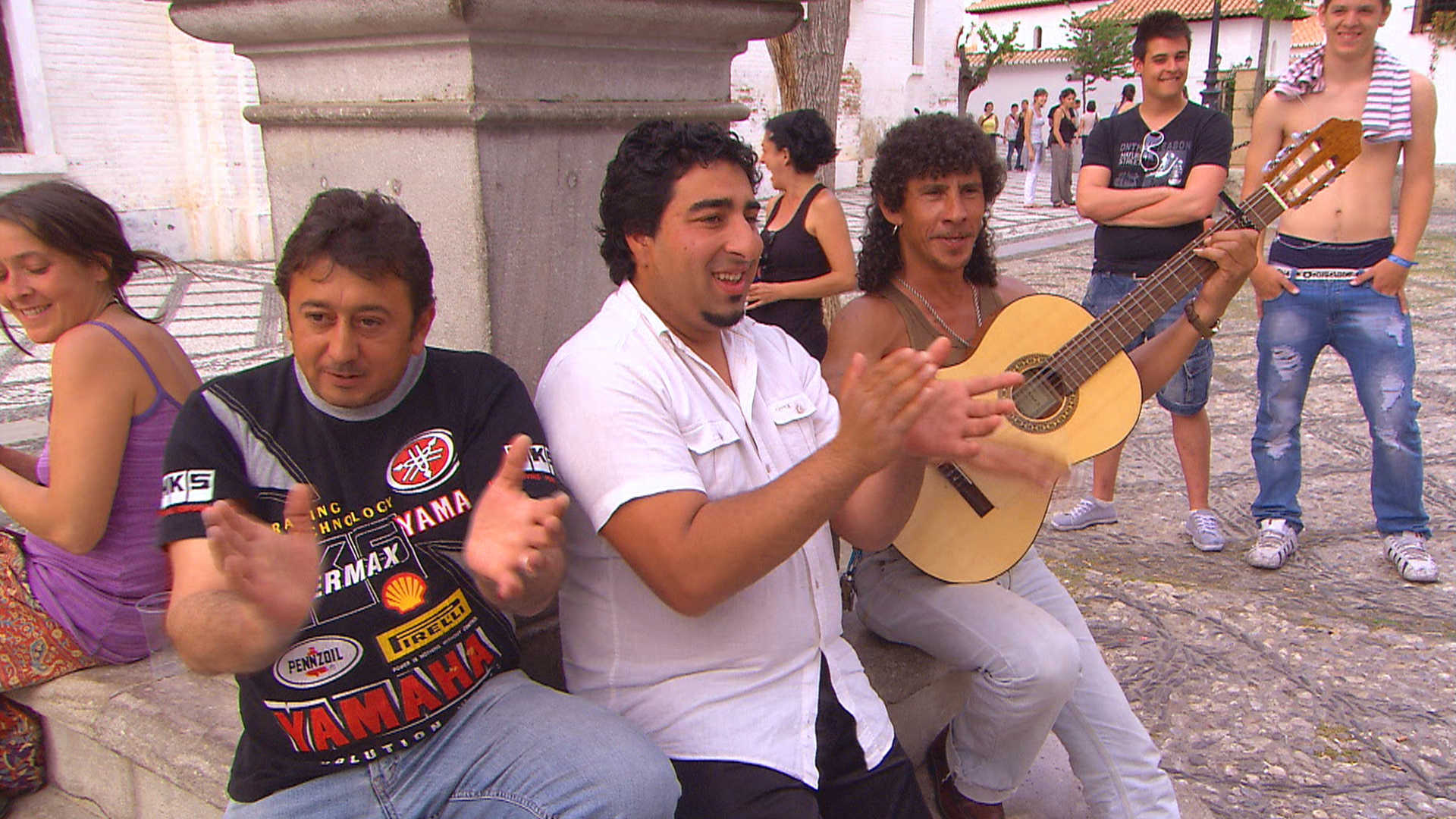 Gypsy musicians in Granada. Download image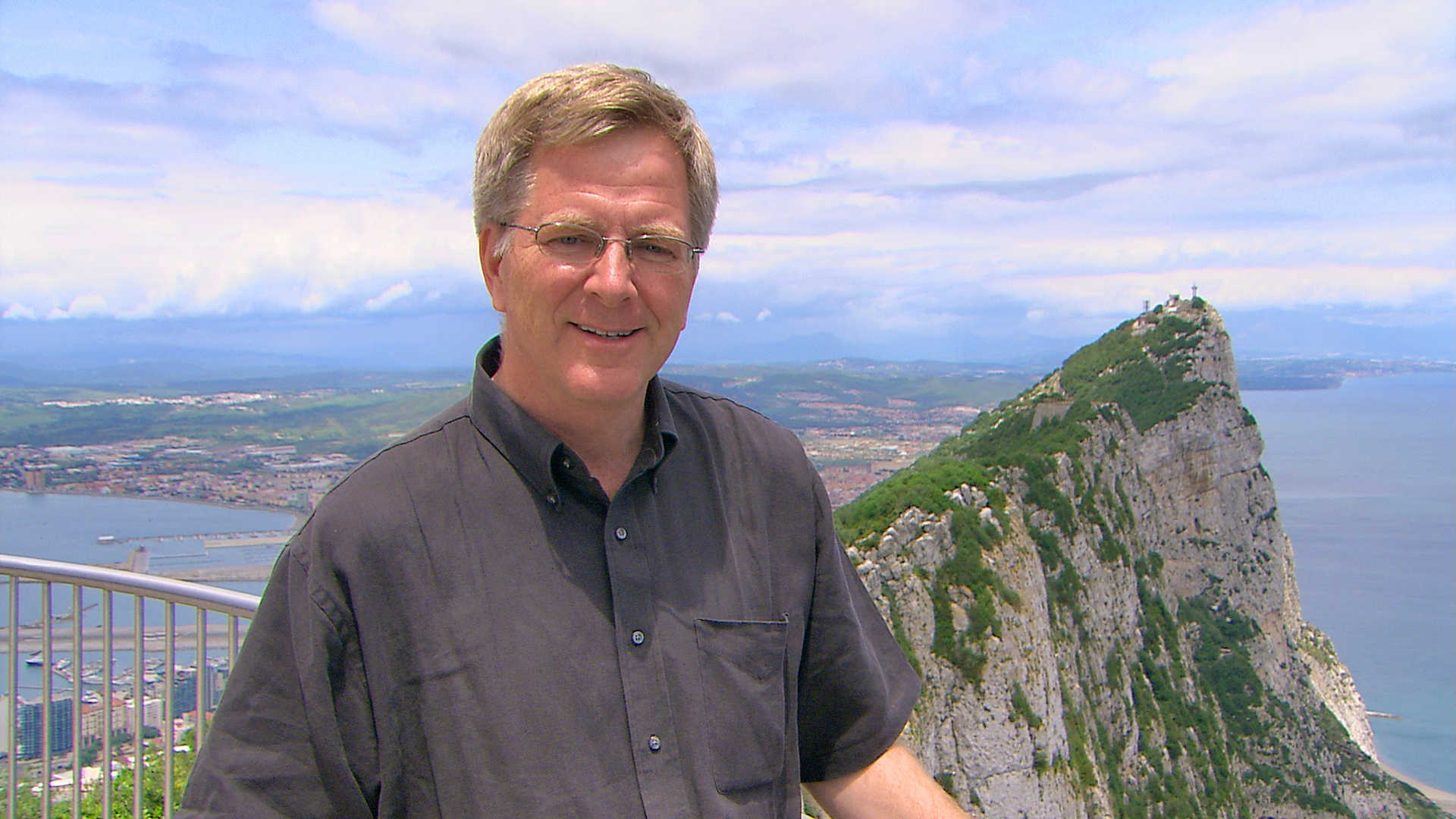 Rick and the Rock of Gibraltar. Download image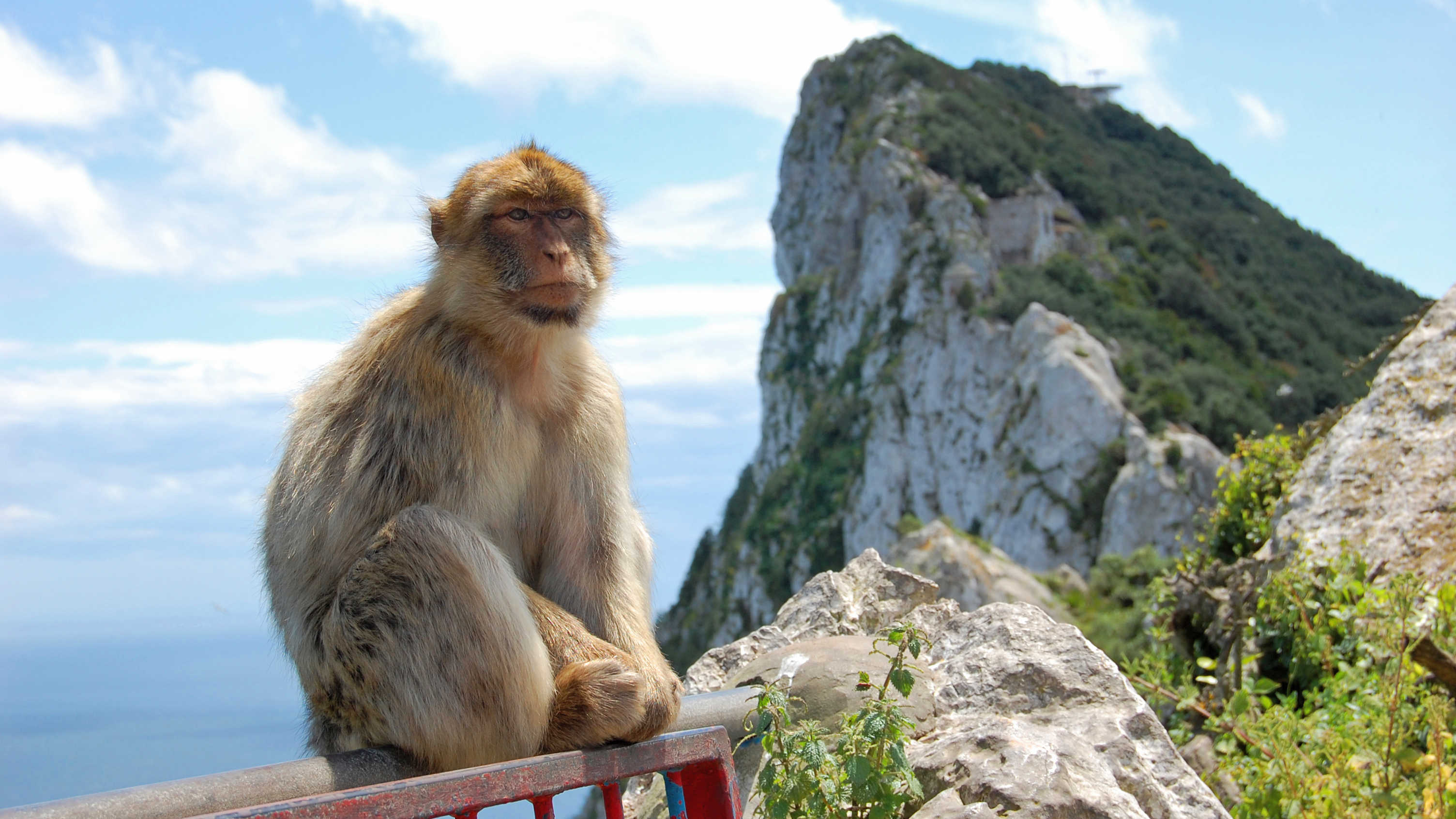 One of Gibraltar's residents. Download image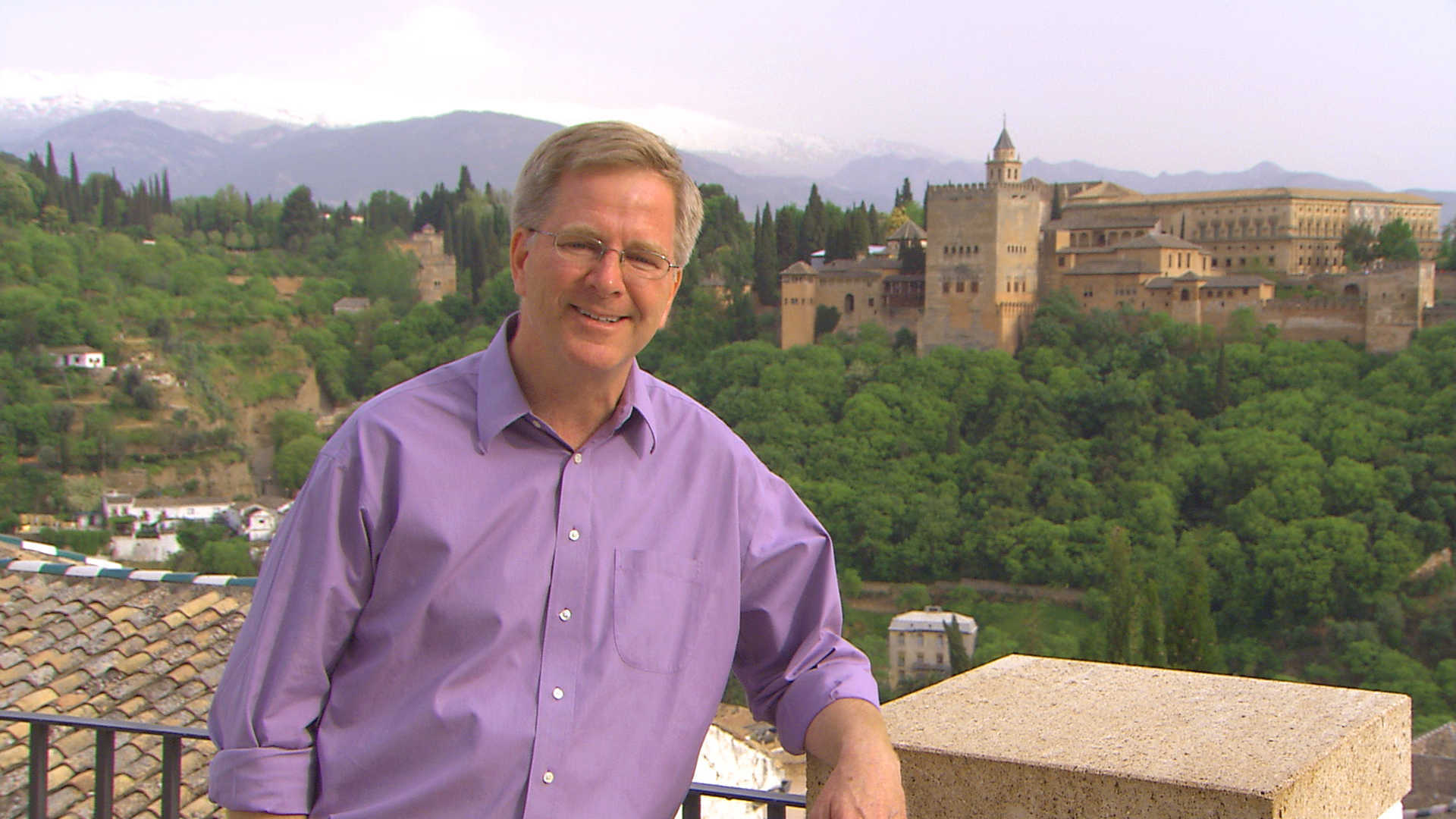 Rick in Granada. Download image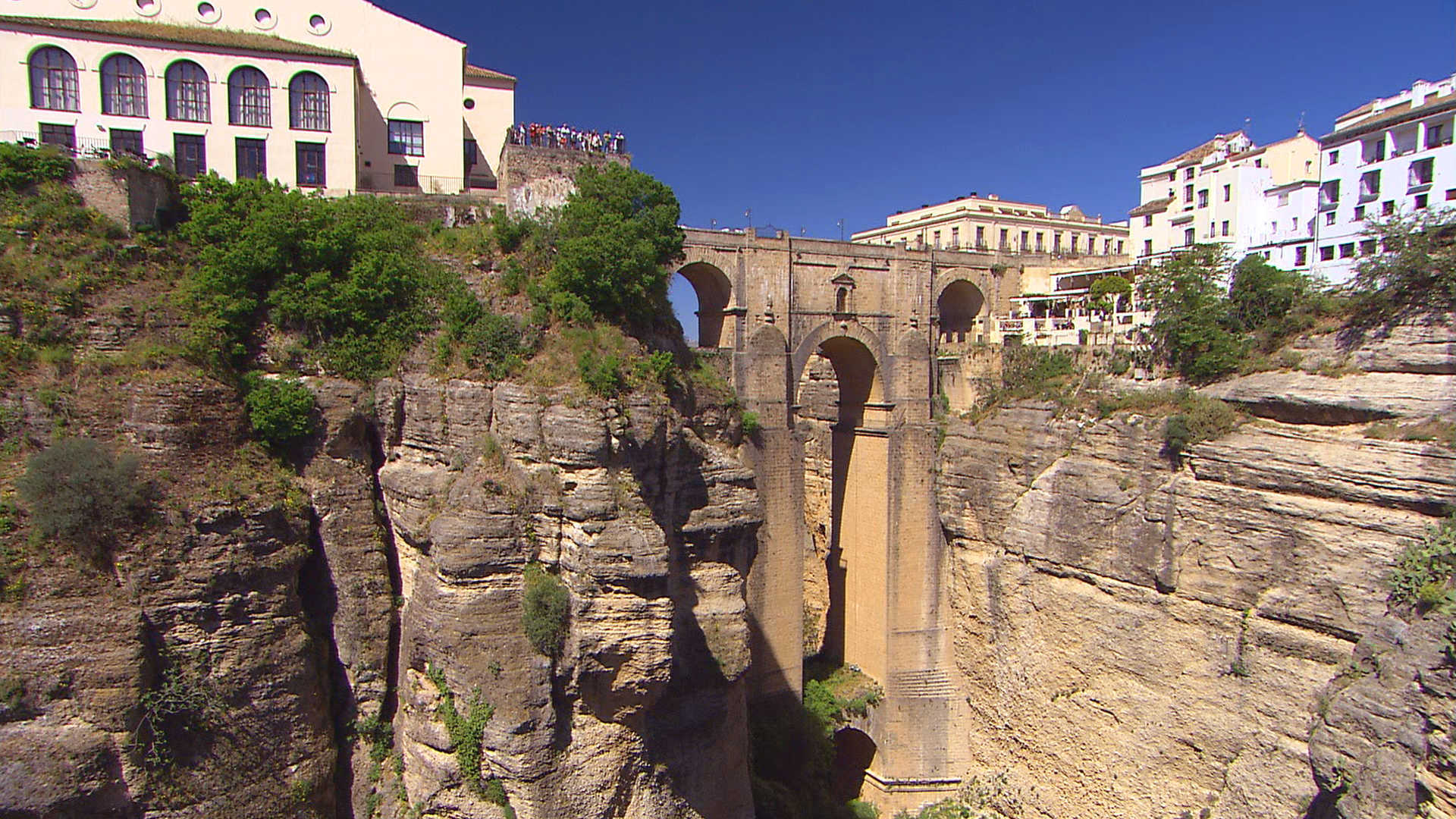 Ronda, Spain. Download image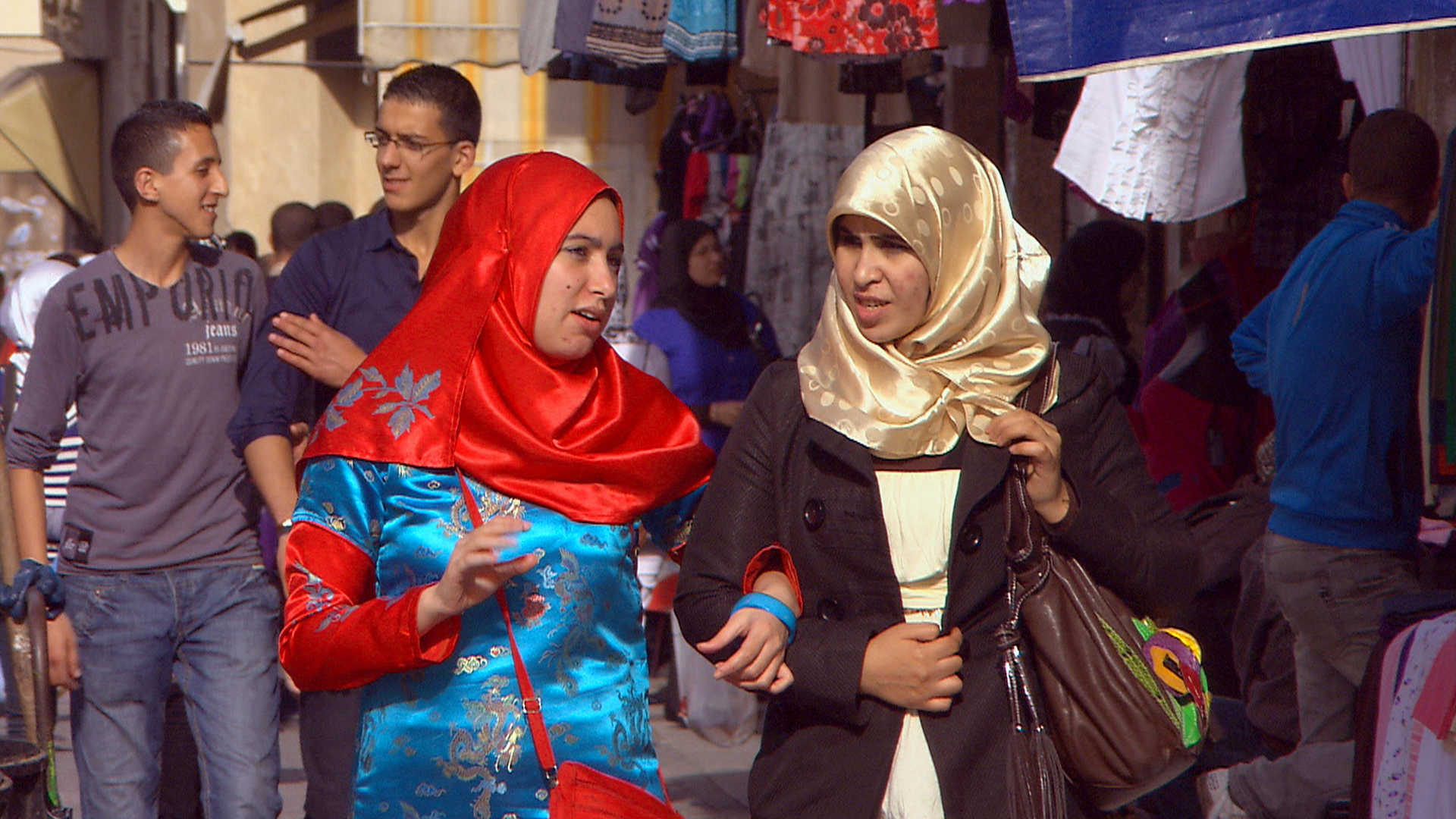 On the streets of Tangier. Download image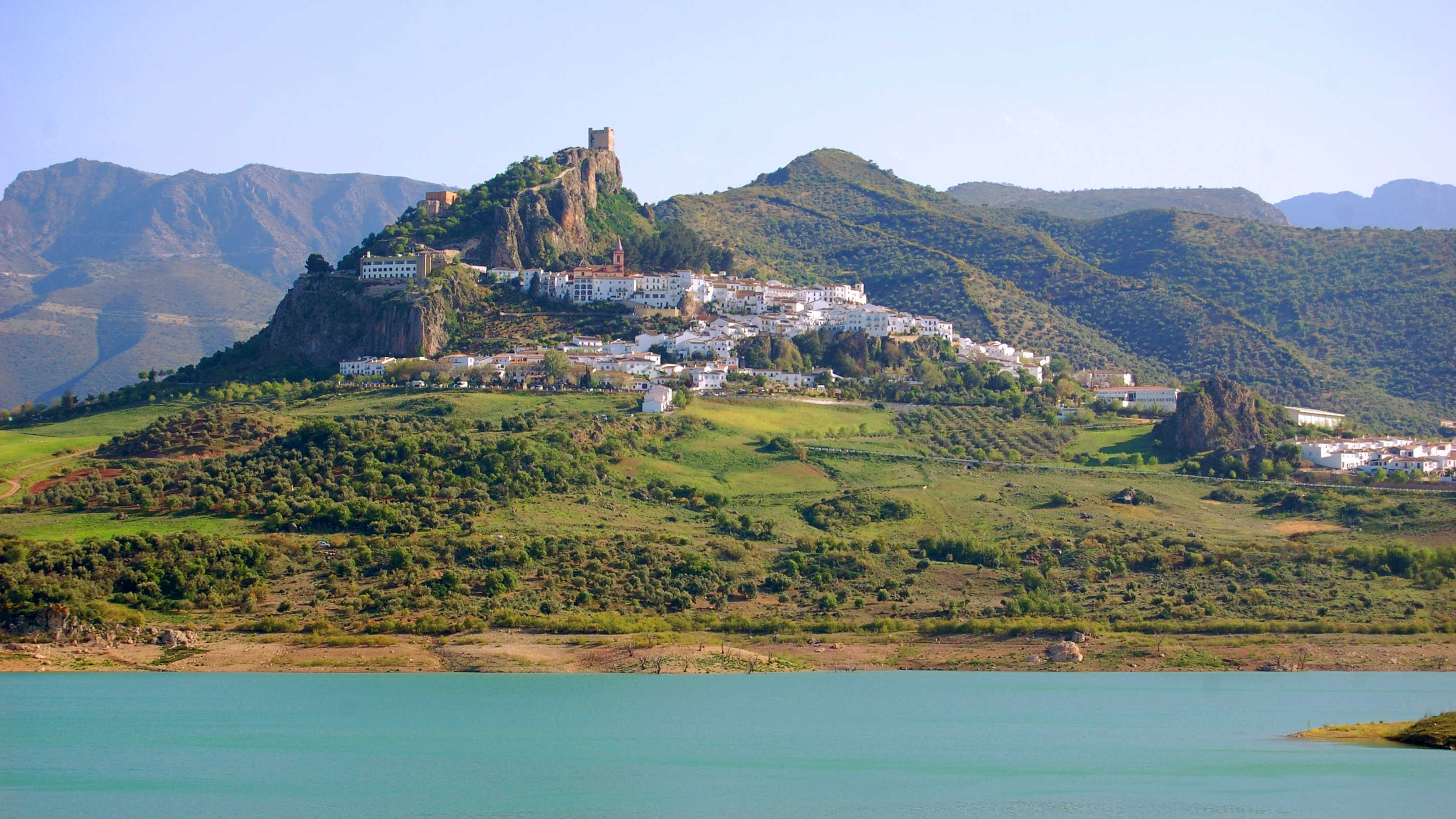 Zahara, Spain. Download image
Premium Levels
Read a full description of the items by clicking to their product pages in our Travel Store.
$60 Level
$90 Level
$150 Level
$180 Level
All Levels
Questions: angie@ricksteves.com
To order, please contact:
pledge@ricksteves.com
Tel: 425-771-8303 ext. 240
Fax: 425-771-0833
Stations pay all shipping charges.
Premium Images
Download composite JPEGs (below) of each pledge level, formatted for a 1920 x 1080 screen.
Download a layered Photoshop file containing each pledge level as an editable group.
Download high resolution JPEGs of all premiums for use in your own layouts.