Blue Mosque

Topkapι Palace

Egyptian Spice Market

Hagia Sophia

Cruising on the Bosphorus

Gardens at the Blue Mosque
Tour Questions? Call 425-608-4217
Best of Istanbul in 7 Days Tour
Istanbul is one of the world's greatest cities, period. And this tour takes you through doorways that only an Istanbul insider can open — your Turkish Rick Steves guide. You'll ponder great faiths in the Blue Mosque and Hagia Sophia. You'll marvel at the legendary Topkapı Palace, the colorful Grand Bazaar and the exotic Egyptian Spice Market. And you'll enjoy the outdoors on a scenic cruise up the Bosphorus, and guided walking tours of Istanbul's Old Town, New District and historic city walls. Join us for the Best of Istanbul in 7 Days!
What's Included
A small, friendly group of 24-28 people — half the size of most tour groups
Full-time services of a professional Rick Steves guide and local experts who will make the fascinating history, art and culture of Istanbul come alive for you
All tours and admissions — at no extra cost — covering at least 12 group sightseeing events • Sultanahmet walk • Blue Mosque tour • Topkapı Palace and Harem tour • Old Town walking tour, including the Grand Bazaar • Mosque of Süleyman the Magnificent • Egyptian Spice Market • Hagia Sophia Church/Museum tour • Chora Church tour • City walls walk • New District walking tour • Bosphorus cruise • Istanbul Archaeological Museum tour...and more
All group transportation during the week in and around Istanbul
6 nights accommodations in a memorable, centrally-located hotel
All breakfasts and half your dinners
All tips for guides and driver
Free stuff including Rick Steves' Istanbul guidebook, moneybelt and earplugs
Guaranteed tour price, locked in the moment you make your deposit
Optional single supplements — this tour has a limited number of private rooms for solo travelers for an additional fee
Tour alum discount of $50 for each tour you've taken prior to 2014
50% discount on a consulting appointment with our in-house experts to assist with your pre- or post-tour travel plans
Flexibility should you need to transfer, or cancel/interrupt your tour
Fine print: You are responsible for the cost of your drinks and free-time sightseeing. See our Tour Conditions Agreement for important details regarding everything listed above
Itinerary
Daily Activity Key
Light = 2-4 miles of mostly level walking throughout the day.
Moderate = 2-6 miles walking throughout the day with some hills and stairs.
Strenuous = 2-8 miles walking throughout the day with lots of hills, stairs and uneven terrain.
Day 1: Welcome to Istanbul
We'll meet at 3 p.m. at our hotel in Istanbul's historic Sultanahmet district, and then take an orientation walk through our remarkable neighborhood. The highlight will be a tour — and an introduction to Islam — at the exquisite, 400-year-old Blue Mosque. Tonight we'll get acquainted with one another over dinner at a nearby restaurant. Walking: light.
Day 2: The Ottoman City
Our exploration of Istanbul begins with a tour of the Ottoman Sultans' opulent Topkapı Palace and Harem. This afternoon we'll weave our way through the back streets of the Old Town of Sultanahmet, visiting the lively Grand Bazaar (the world's oldest shopping mall) and the 16th-century Mosque of Süleyman the Magnificent. We'll wrap up our afternoon by exploring the exotic and fragrant Egyptian Spice Market — where "Turkish delights" are much more than candy. Walking: strenuous.
Day 3: Byzantine Constantinople
Today we'll focus on the time the city was known as Constantinople, the eastern capital of the Roman Empire. We'll visit the 1,500-year-old Hagia Sophia church — for 1,000 years the grandest domed structure in the Western world. This afternoon we'll marvel at some of the world's finest Byzantine mosaics at the Chora Church and meander along Constantinople's ancient city walls. Our day will end with dinner together and a walk through the hanging laundry, bubbling hookahs and hollering vendors of the colorful Fener neighborhood on the Golden Horn. Walking: strenuous.
Day 4: Contemporary Istanbul
We'll explore the cosmopolitan side of Istanbul today with a walking tour of the New District, with its Art Nouveau façades, restaurants, and trendy boutiques, all along pedestrian-packed İstiklal Street. We'll find our way back to the Old Town by way of the Galata Bridge, rubbing elbows with local fishermen as we cross the Golden Horn. If you are interested, your guide will help arrange for you to be rejuvenated at a nearby Turkish bath later today. Walking: moderate.
Day 5: The Bosphorus and a Taste of Asia
Today is devoted to the Bosphorus, the strait separating Europe and Asia. We'll take a scenic cruise on this busy waterway, seeing grand palaces, colorful neighborhoods and the bustling life of Istanbul. We'll disembark on Asia, in the Kadiköy district, and explore this vibrant neighborhood of markets and shops before heading "back to Europe." Boat: 2½ hrs. Walking: light.
Day 6: Art and Archaeological Treasures
This morning we'll do one more bit of time travel, with a tour that takes us through the gorgeous Iznik tiles, intricately-carved sarcophagi and colorful Babylonian friezes of the world-class Istanbul Archaeological Museum. The afternoon is free for you to enjoy more of Istanbul's sights, its fascinating streets, and thriving neighborhoods. Tonight we'll meet for a final dinner together to share travel memories and toast new friends. Serefe! Walking: light.
Day 7: Tour Over After Breakfast
Following breakfast, you'll find it's quick and easy to get a cab or tram to Istanbul's airport for your flight home...or on to further adventures. Güle güle!
Itinerary specifics subject to change.
Activity Level
Our tours are physically active! It's an essential part of the Rick Steves tour experience. On our Best of Istanbul in 7 Days tour — among other things — you'll need to happily...
Carry your luggage up several flights of stairs to reach your hotel room.
Be on your feet, walking and standing for up to three hours, indoors and outdoors, in all weather conditions.
Sleep with street noise and no (or weak) air conditioning.
After orientation and transportation lessons, be able to navigate through the city on your own.
Reviews
Charles
Tumwater, WA
Tour: 10/20/13
Overall rating:
As with all the Rick Steves tours my wife and I have taken, our tour experience was fantastic. A week of Istanbul was perfect. The history and beauty of the city came alive because of our great tour guide. The experience was like a dream, perfect weather, a great guide, and a very nice group of people on tour with us.
Favorite "WOW" moment
"The whole city was a wow! Seeing the Hagia Sophia and Topkapi Palace were special. Actually the historic Sultanahmet district was exciting and a great place to spend free time."
Melanie
Matthews, NC
Tour: 10/20/13
Overall rating:
An excellent trip to Istanbul, just like last year's! Yaren is a fabulous guide, very personable and knowledgeable and shared her knowledge of Istanbul, Turkey's history, culture and historical sites we visited. It was a joy exploring the city with her, it was like traveling with a good friend.
Favorite "WOW" moment
"The cruise on the Bosporus was outstanding and even though we were a small group of 11 we had a private boat. Seeing the city, palaces, homes and more from the boat was fantastic and landing on the "Asian" side was a culturally rich experience since there weren't any other tourists there."
Kathleen
Columbia, MD
Tour: 10/20/13
Overall rating:
The tour was terrific. We loved Istanbul. The hotel was great! The guide, Yaren, was fantastic. It was the best travel experience we have had.
Favorite "WOW" moment
"The museums we visited on the last day, especially the Ancient museum, were amazing. As a former history teacher I was overwhelmed!"
Ellen
Williamsburg, VA
Tour: 10/20/13
Overall rating:
I thought the tour was first rate, and an excellent value for the price. There were only eleven members in our group, which made the experience even better for getting to know people, navigating transportation, and listening to our guide. It felt more like a group of friends than a standard tour.
Favorite "WOW" moment
"I would classify the whole tour as a "wow" experience. I just loved everything we saw and did in the city of Istanbul. I suppose if I had to pick one thing to say "wow" about, I would say the spectacular views over the Sea of Marmara and the Bosphorus, especially the view at the hillside cafe on the grounds of the Topkapi Palace."
Edward
Columbia, MD
Tour: 10/20/13
Overall rating:
The trip was ideal. We couldn't have asked for a better experience. The group was small (11people) and all very friendly. Our tour guide (Yanet) was excellent, very accommodating and extremely knowledgable about all things "Turkish". The pace of the trip was perfect and the attractions we saw and experienced were very well thought out and presented.
Favorite "WOW" moment
"Walking through the Hagia Sofia, Blue Masque and Topkapi Palace and experiencing the history with very detailed and well prepared narrative delivered from our guide."
Diane
Tumwater, WA
Tour: 10/20/13
Overall rating:
It was an amazing tour! Our guide was so knowledgeable and enthusiastic you could not help but love every minute of the time we spent together. Many of the things we saw and did would not be on an ordinary tour.
Favorite "WOW" moment
"So many wow moments! The first was actually when we drove into the city from the airport at night and the lights were all aglow around the Blue Mosque. It was magical! From there it was all up-hill! The stores that our guide told us would be the overall wow as she brought everything into perspective."
Autum
Al Khobar,
Tour: 10/13/13
Overall rating:
Our guide was both a local AND an archeologist. She not only brought the sites on the tour to life, she related their significance to modern day Turkey. Our guide was also very attentive to our group (which was also wonderful), ensuring that the days activities were varied and not elusively back to back churches and museums. The restaurants were excellent and our hotel afforded us a view of the water that was absolutely breathtaking! I could not recommend this trip highly enough!
Favorite "WOW" moment
"Seeing the intact seraphim in the Hagia Sophia, let alone standing in an enduring architectural marvel from antiquity is an experience I will never be able to render with words. We also went down into the ancient city cistern and visited a museum complex showcasing the cuneiform peace agreement between the ancient Egyptians and the Hittite civilization. Wow doesn't come close to describing the things we were able to see on this trip."
Kade
Al Khobar,
Tour: 10/13/13
Overall rating:
Our tour was great. Very well organized, and our tour guide was extremely knowledgable.
Favorite "WOW" moment
"I loved the Bosphorus Cruise! The city is beautiful from the water."
Anne
Lansing, MI
Tour: 10/13/13
Overall rating:
I had never travelled outside of the US or Canada so this was a great first time traveler experience. I thoroughly enjoyed my tour experience and my guide Yaren Turkoglu went above & beyond to ensure that my first experience was great.
Favorite "WOW" moment
"I think there were so many things but probably the first time I saw the Blue Mosque & heard the call to prayer."
Jeffrey
Peterborough, NH
Tour: 10/13/13
Overall rating:
This was our first trip to Istanbul. We had a fabulous time. We were well satisfied with the hotel accommodations and staff, and location near the Blue Mosque could not be topped. The tour group bonded together very well and Yaren, our tour guide, was superb.
Favorite "WOW" moment
"I noticed that my cell phone was missing after spending the afternoon around the spice bazaar and Galata Bridge area. Fearing that I had been the victim of a pick pocket, once I returned to the hotel I prepared to send an email via my i-pad to my cell phone carrier to report my phone missing. However, when I opened the i-pad there was an email waiting for me from the manager of several businesses at the bazaar telling me that he had my phone. The next day, I returned (continued below)"
Barbara
Orland Park, IL
Tour: 10/13/13
Overall rating:
Istanbul is fascinating, and a 7 day tour was not enough! The historic churches, mosques, and museums were worth the trip, just in themselves. Learning about Islam and its practice here changed my perspective on what it means to be Muslim. The historic and the modern thrive side by side. The modern city is all the more amazing for how recent the ancient practices were changed. Experiencing both gave a richness to the tour. A terrific experience! I will return and see more of Turkey!
Favorite "WOW" moment
"I can't keep to just one WOW moment! Enjoying the luxury of a Turkish bath at the Suleymaniye Hamam tops the list! Other favorites were cruising on the Bosphorus, a visit to the Rustem Pasa Mosque, and viewing the whirling dervishes."
Anna
Charlotte, NC
Tour: 10/13/13
Overall rating:
Our guide Yaren Turkoglu was outstanding, I was amazed at her overall knowledge of Art & culture of her country and especially of Istanbul. The weather was beautiful, food very interesting as Yaren introduced us to many unusual but tasty dishes. The sights were unbelievable. The hotel personnel were excellent and helpful. Enjoyed the Hotel as it was clean and comfortable, plus close to shops and resturants.
Favorite "WOW" moment
"Seeing the beautiful Mosques through out the city, plus the wonderful museums of culture and tiles. The boat ride on the Bosphorus was outstanding"
Rollin
Valatie, NY
Tour: 10/13/13
Overall rating:
We enjoyed our tour of Istanbul tremendously. Our guide, Yaren, was excellent. She had great knowledge of her city, it's history, culture and art. She went out of her way to help everyone get the most out of the tour.
Favorite "WOW" moment
"There were many, but two stand out. First, being in Sultanahmet Park for the first time and viewing the Blue Mosque in one direction and the Hagia Sophia in the other. Second, the Bosphorous Cruise and it's many views of Istanbul."
Johannes
Eden, NY
Tour: 10/13/13
Overall rating:
An excellent and well planned tour. The guide had the foresight to change the itinerary to avoid bad weather. There was a good balance of sights to see. It was not a" high class" nor a dull routine itinerary--- just the kind I could enjoy !
Favorite "WOW" moment
"It was the first mosque that we stopped at. The grandeur was a first time memorable experience."
Gerald
Livermore, CA
Tour: 09/22/13
Overall rating:
This was our annual outing. We used it to spend time with our son who is studying in England. Istanbul was recommended while in Paris last year. It was everything we expected. Istanbul is 80% Muslim and we did not have a bad experience with a single person- people seem busy and helpful.
Favorite "WOW" moment
"I got to touch a wall built by the Romans 1900 years ago. Americans, at least me, have a hard time understanding history over centuries. I also enjoy water and Istanbul is a water city."
Maria
West Palm Beach, FL
Tour: 09/22/13
Overall rating:
Well organized,day by day activities well structured.Tour guide excellent historian,great entertainer.Exposed the true essence of a magnificent city and its people.Dinners together at good restaurants.Overall grat experience.
Favorite "WOW" moment
"The visit to Aya Sofya"
Doni
Anthem, AZ
Tour: 09/22/13
Overall rating:
I think the tour exceeded my expectations in many ways. Our hotel room was comfortable and spacious and very customer service oriented. Our guide, Alp, was articulate and knowledgeable and personable. Staying in one hotel and walking or taking the public transport helped to make the trip easier and more time to see the important things. The people of Istanbul, the historical and not so historical sites were very interesting. Being exposed to a new culture was rewarding and exciting.
Favorite "WOW" moment
"Walking through the local markets and residential areas was meaningful to me. The color, the people and the way of living was profound. The mosques and churches and palaces were beautiful and amazing to realize how old the structures are. the hookah bar was great!"
Barbara
Lexington, KY
Tour: 09/22/13
Overall rating:
I learned a lot about things I knew nothing about. Our guide, Alp was very knowledgeable . He is proud of his country so he showed us the best of Istanbul. It is a tremendously busy city with so many people. Yet we were able to get to everything with Alp's guidance. The hotel was charming. Unfortunately, a virus of some kind struck several of the tour members including me. I was able to attend all the tour stops but several missed multiple days. The tour group was very compatible.
Favorite "WOW" moment
"Getting immersed in the grand bizarre and spice market. Seeing the incredible temples and hearing the call to prayer."
Gary
Nipomo, CA
Tour: 09/22/13
Overall rating:
Istanbul is the most exotic destination I have traveled to to date. The sights, sounds and beautiful visual dialogue I experienced in that fabulous city will stay with me as a cherished and richly rewarding memory always. I enjoyed the art, culture and history of each facet of Istanbul as it was revealed to me by our guide Alp. Istanbul truly provided me with a full range of sensory pleasures, that I had not thought possible. Great tour! Great guide! Great group!
Favorite "WOW" moment
"Sitting in meditative silence on the carpeted floor of the Blue mosque gazing at a perfectly symmetrical ceiling seemingly wrought by some superior being, truly for the sake of the glory of God. Wow. Fabulous."
Ben
Seattle, WA
Tour: 09/22/13
Overall rating:
Istanbul was a culturally and historically overwhelming experience like nothing I'd ever experienced. Gokalp was informed well beyond anything I was expecting and provided an enlightening experience from a historical and religious perspective and kept the tour fun and fast paced.
Favorite "WOW" moment
"Chora church mosaics were absolutely astounding. A real treat."
Silvia
Nipomo, CA
Tour: 09/22/13
Overall rating:
overall, the tour was exciting. I learned a lot about the culture and sites. Our tour guide Alp was always there on schedule and very knowledgeable with answers to any question about Istanbul. The location of our hotel was terrific and in a very great central location. Our group got along very well, and we seemed to blend perfectly together.
Favorite "WOW" moment
"Visiting the Hagia Sophia and learning about the fabulous history that the site provided."
Kathryn
Lexington, KY
Tour: 09/22/13
Overall rating:
Alp was over the top. We loved Istanbul and he showed us places and gave us insights that we could not have gotten on our own, even with a Rick Steve's guide book. Also the people on the tour were great travelers nod smart, interesting people which made everything work so much better.
Favorite "WOW" moment
"No way to separate out a wow moment as there was one wow after another!"
Alice Marilyn
Versailles, KY
Tour: 09/22/13
Overall rating:
Our tour guide was excellent. We saw a broad slice of Istanbul and learned a great deal of history. It was an interesting and friendly group of people. A highlight was being out among the people of Istanbul - and all of our fellow tourists.
Favorite "WOW" moment
"The tour of Aya Sofia. It's size - architecture - history - age - dual purposes!"
Dennis
Palatine, IL
Tour: 09/15/13
Overall rating:
Although we've bought dozens of Rick Steves' books over the years and have ventured out on our own, this was our first tour. Can't wait to do it again!
Favorite "WOW" moment
"I don't know as there were many! Hearing the call-to-prayer was very foreign at first but became something I looked forward to hearing as the week progressed. I loved the spice market, the grand bazar, the buildings, the history - it's just so ancient compared to anything we have in the States, and much older than many of the sites seen in western Europe. The rest of the group made the trip enjoyable as well - they were respectful of one another, sociable and were always on time."
Wynne
Bend, OR
Tour: 09/15/13
Overall rating:
Istanbul exceeded my expectations. I started thinking about this tour after hearing a presentation in Edmonds in Jan. 2012. I did not do a lot of preparation for the trip and just let it all happen. The city, our guide Alp, the tour group, it all came together for a great experience.
Favorite "WOW" moment
"My WOW was the layers of history, the many people who have lived in Istanbul over time, the buildings and the delightful if persistent people of Istanbul. The Sulieman Mosque, the Chora Church, learning about the Harem, getting lost in the Grand Bazaar, the Alexander Sarcophagus stand out in my memory. And so does the taxi driver who took my arm to escort me across 4 lanes of traffic to a waiting cab."
Donald
Greenville, PA
Tour: 09/15/13
Overall rating:
It was interesting, not much free time though.
Favorite "WOW" moment
"To see the Hagia Sophia!"
Karla
Seattle, WA
Tour: 09/15/13
Overall rating:
This was my 8th Rick Steves tour and I was very satisfied with this tour. It was well organized. The intinerary was very clear about what we would be seeing/doing. We were kept busy while doing group activities but also had enough free time to do what ever we wanted. It really was the best of both worlds.
Favorite "WOW" moment
"I loved starting each day having breakfast on the hotel's terrace...overlooking the Sea of Marmara. Watching the fishing boats bobbing up and down was very soothing! It was made even more special because I got to share it with fellow tour members! Also...I must say my first experience with a Turkish Bath was pretty amazing..."
Judith
Orangevale, CA
Tour: 09/15/13
Overall rating:
Istanbul was a fantastic experience! So much old - so much new to see, learn, experience. Our tour guide, Alp, was superb. He really made Istanbul come alive for me. We stayed extra days and the knowledge we gained helped us navigate comfortably on our own. The ratings for how much walking there was were spot-on. The days were full, yet there was time to explore on our own - something I value highly in Rick Steves' tours.
Favorite "WOW" moment
"It seemed like every time I turned around there was another "Wow" moment: the friendliness and graciousness of the people, the Grand Bazaar, the food, The Spice Market, Sultanhamet Mosque, Hagia Sophia, Bosphorous cruise, Taksim Square, Asian side, the New District, the carpet weaving class, Chora Church, the Topkapi Palace, the neighborhood walk, Istanbul Archaeological Museum, the views! And then there were the free time "Wow" moments from our personal explorations!"
Nancy
Richmond, CA
Tour: 09/15/13
Overall rating:
We loved this tour and we love this city. The tour exceeded our expectations. We went in to it with worries about safety and with a lack of knowledge about the city itself. Once we got there any fears were quickly dissolved and we immediately fell in love with the city, the history, and the people.
Favorite "WOW" moment
"Entering the Grand Bazaar for the first time was definitely a "WOW". The spice market too is an experience we will never forget."
Robert
Meridian, ID
Tour: 09/15/13
Overall rating:
This was our third Rick Steve's tour and our third great experience. I think that this was the best one yet, due to the efforts and knowledge of our tour guide (thanks "Alp"), the history in Istanbul, and exposure to a very different but welcoming Turkish culture.
Favorite "WOW" moment
"There were so many "wow" moments. Watching a woman weaving a kilim was amazing. Silk-on-silk, 600 knots per square inch, working 3-1/2 hours per day and taking a year to make a beautiful 3' x 5' handmade rug."
Chase
Bend, OR
Tour: 09/15/13
Overall rating:
I was amazed by the size of Istanbul and the mix of cultures. People who lived and worked there were very kind and helpful to a group who were obviously tourists and I did not feel in danger at any time. The culture seems focused on cleanliness, commerce and the various religions. It is a wonderful example to all of us. We took a separate tour to Bursa and had interaction with a family from Libya; a very "Rick Steves" experience. It was a reminder of how well thought out your tours are.
Favorite "WOW" moment
"Seeing the Hagia Sophia from inside and out and inspecting the graffiti left in the marble balcony by Scandinavian soldiers and sailers 600 years after the death of Christ."
Kenneth
Orangevale, CA
Tour: 09/15/13
Overall rating:
The overall tour experience was wonderful. The people of Turkey were very friendly and made you feel very welcomed. So much to see and do in Istanbul. The tour covered all the highlights, but it was good to have a few day afterwards when you know the city and transportation to catch a few more things.
Favorite "WOW" moment
"Lot of "Wow Moments", but I think for me was standing between Hagia Sophia and the Blue Mosque marveling at the architecture of them."
Laurel
Meridian, ID
Tour: 09/15/13
Overall rating:
Wonderful experience. After hearing of the protests in Instanbul, I felt somewhat aprehensive to go, but felt that Rick Steves would cancel the tour if the unrest increased. Istanbul is a beautiful city. Very clean for a city of this size, and didn't really notice any graffitti. I even felt safe being out after dark! The tour group itself was a great mix of people, most enjoyable. Any questions not answered below were not applicable to this tour.
Favorite "WOW" moment
"They were all wow moments, but the Spice Bazaar, with all the people and smells, will stay with me for a long time."
Janet
Pitt Meadows, BC
Tour: 09/08/13
Overall rating:
The program was varied: history, architectural, cultural. The physical exertion was perfect: lots of walking and exploring on foot, but not grueling. The tour guide was keen to suggest after hour activities to pursue on our own, so the program was very full, with options for even more excitement. I liked the variety of transportation experiences: public transit, private bus, private boat for the Bosphorus tour, walking....the variety allowed for seeing every facet of Istanbul.
Favorite "WOW" moment
"The optional excursion of a trip to a Hamam was a highlight. It was even more delicious than a massage, an ultimate pampering experience. When was the last time somebody scrubbed you down from head to toe, washed your hair, and massaged you from scalp to toes? I won't ever be able to smell Jasmine again without a flashback to that hour. The trip to the Asian side of the Bosphorus was very special. It was more relaxed, and had an authentic, local feel."
Mary
St Louis, MO
Tour: 09/08/13
Overall rating:
I felt the tour was amazing. I felt i saw things that i would never have seen and experienced on my own. The tour gave me the confidence to experience new things,(Turkish bath) that i would normally would not have gone out to venture.
Favorite "WOW" moment
"I guess that wow moment was walking in the grand bazaar amid the mass humanity. vey humbling."
James
St Louis, MO
Tour: 09/08/13
Overall rating:
Enjoyed Istanbul immensely. Tour members enhanced the experience. Turkish bath was an outstanding experience.
Favorite "WOW" moment
"The view of the Blue Mosque and the Bosporus from the hotel roof. The antiquities building at the Archaeological Museum was fantastic"
Mitchell
Voorhees, NJ
Tour: 09/08/13
Overall rating:
I was delighted with the Istanbul tour, I thought our tour guide was excellent as to her knowledge of Istanbul facts and history, her personality as to interaction with tour members, the tourist sighs to see in Istanbul, the busy exciting nature of the city, and the tour members all seemed to have excellent interaction.
Favorite "WOW" moment
"The mosques, the sultan palace, the boat ride up to Bsophorous, but maybe the best wow moment is the city's busy nature and character."
Margaret
Dallas, TX
Tour: 09/08/13
Overall rating:
Our guide was a wonderful host who shared the history, current events and the fabulous food of her hometown. I would recommend this tour to anyone who wants a crash course in the city and then can spend additional days exploring that culture and characters of Istanbul.
Favorite "WOW" moment
"My "wow" moment in Istanbul was the ability to explore the layers of history in the city. The new buildings were built with the old, the old streets were covered with new ones, and the people of the city continue to make it their home."
John
Bloomington, IL
Tour: 09/08/13
Overall rating:
We loved our Istanbul trip. When we signed up for the trip we did not know what to expect. However, we found the city fascinating, the people very friendly and the food great. One thing that struck me was influence of many disparate civilizations, Romans, Byzantines and Muslims. It was quite the melting pot.
Favorite "WOW" moment
"My favorite wow moment was the ceiling of the Blue Mosque. It was stunning and rivaled any of the great Cathedrals in central Europe."
Patricia
Bloomington, IL
Tour: 09/08/13
Overall rating:
We had an unforgettable experience. Our guide did an excellent job of making us feel welcome and safe in Istanbul. As a member of a diverse group, I felt like I was reuniting with a friend. Our comfort and safety was clearly a concern to her. Her knowledge of the subject matter was also remarkable.
Favorite "WOW" moment
"Chora Church: The Byzantine mosaics depicting the life of the Virgin Mary were awe inspiring. If I had not been on a guided tour, I would have missed these remarkable mosaics. Our guide had clearly done her homework when it came to describing them and I was mesmerized."
Carolynne
Lansing, MI
Tour: 09/08/13
Overall rating:
We had a great time! this was my third Rick Steves tour, but my first traveling alone. The roommate I was assigned was a perfect match, we chose "buddies" who were not each other and ended up interacting with an enjoying all the tour members to the max! The sites were well chosen and the guide was very knowledgeable, having degrees in both archeology and art history - perfect for a city with such a diverse and rich heritage, a true crossroads of the world!
Favorite "WOW" moment
"The Chura, had to be! Stunning tiles and frescos, the way the Muslims protected the Christian art rather than destroy it, the history of the preservation of this wonderful place! But, no one had prepared us for the friendliness of the T urkish people! Helpful, kind and willing to chat whether you found them in a shop, or sitting on a park bench, or a vendor laughing at your amazement, while selling you a radish as big as a hardball."
Gary
Stafford, TX
Tour: 09/08/13
Overall rating:
Outstanding guide.
Favorite "WOW" moment
"Being inside the Sophia."
Ann
Staten Island, NY
Tour: 09/08/13
Overall rating:
This is my 11th RS tour and it was one of the most memorable and a lot of fun. We had a great group of people that really enjoyed being with each other and spent a lot of our free time together along with going out to dinner in groups! Istanbul is an amazing exotic city and going on a tour was a great way to experience the city! Every day was filled with tons of sights, places and things to do.
Favorite "WOW" moment
"The whole city is one big wow and this is from someone who has been to Europe many times. Seeing the Blue Mosque, taking the breathtaking Bosphorus cruise, touring the Dolmabahce Palace, seeing the Hagia Sophia right around the corner from our hotel. Eating at the various resturants on the roof tops or dining outside. Being with a tour group that was so nice and friendly and drinking wine with people on the roof top of the hotel."
Thomas
Huntley, IL
Tour: 06/23/13
Overall rating:
One of the most interesting places I have visited. Seven days of new sights, sounds, smells food and adventures. It was particularly interesting to be there so soon after the demonstrations in Taskim Square
Favorite "WOW" moment
"Listening to our guide talk about her personal experiences during the demonstrations and then being in Taskim Square to see the the water canons and bus loads of police."
Weather

Turkey / Istanbul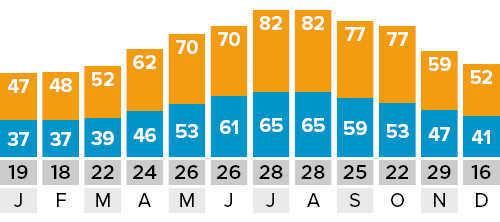 Pre-Tour
We've put together some specific information on what you should know about this tour before you go. You'll also find more general information about "Getting Ready for Your Tour" on our Tour FAQ.
Sightseeing On Your Own
If you arrive in Istanbul before your tour begins, use Rick Steves' Istanbul guidebook to get oriented. Ride the public transportation, try out a few words of Turkish, and get over your jet lag with lots of fresh air and exercise.
Here are a few suggestions for sightseeing in Istanbul that we do not do as a group: Dolmabahçe Palace, Yerebatan Cistern, Çemberlitaş Hamam, Rüstem Paşa Mosque, Pera Museum, Military Museum, and the Istanbul Modern Arts Museum. For details, please see Rick Steves' Istanbul guidebook.
Transportation
Most tour members arrive a day or two before the tour begins — and those who don't, wish they had. This allows you ample time to get over jet lag and make the most of the first few days of the tour.
Istanbul is well-connected for extending your Turkish or European adventure. For information about flying within Europe, ask your travel agent or check Rick's list of European budget airlines.
Read Rick's train travel and rail pass tips and decide if your travel plans merit a rail pass.
In addition, there are a few Turkish airlines you may want to investigate. You can check schedules and purchase tickets at Turkish Airlines (www.thy.com/en-INT), Atlas Jet (www.atlasjet.com), and Onur Air (www.onurair.com.tr/onurair).
Prior to your tour departure, you will receive detailed directions on how to get from the airport to your tour hotel, as well as contact information for your hotel in case you wish to book pre- or post-tour hotel accommodations.
If you need more information about additional European travel or for specific questions about your tour, contact the Tour Department at 425/608-4217 or email tour@ricksteves.com.
Trip Resources
Learn more about Istanbul: Check out a collection of Rick's TV shows, radio interviews and articles, plus find a list of recommended books and movies.
Packing
While it is important to pack light, there is one item we'd like you to consider including when packing for this tour. In Turkish mosques, women are expected to cover their heads with scarves. You may want to bring one with or purchase one upon arrival in Istanbul.
For ideas on what to pack, check Rick's Packing List and our Women's Packing List.