Blue Mosque

Topkapι Palace

Egyptian Spice Market

Hagia Sophia

Cruising on the Bosphorus

Gardens at the Blue Mosque
Tour Questions? Call 425-608-4217
Best of Istanbul in 7 Days Tour
Istanbul is one of the world's greatest cities, period. And this tour takes you through doorways that only an Istanbul insider can open — your Turkish Rick Steves guide. You'll ponder great faiths in the Blue Mosque and Hagia Sophia. You'll marvel at the legendary Topkapı Palace, the colorful Grand Bazaar and the exotic Egyptian Spice Market. And you'll enjoy the outdoors on a scenic cruise up the Bosphorus, and guided walking tours of Istanbul's Old Town, New District and historic city walls. Join us for the Best of Istanbul in 7 Days!
Dates & Prices
What's Included
A small, friendly group of 24-28 people — half the size of most tour groups
Full-time services of a professional Rick Steves guide and local experts who will make the fascinating history, art and culture of Istanbul come alive for you
All tours and admissions — at no extra cost — covering at least 12 group sightseeing events • Sultanahmet walk • Blue Mosque tour • Topkapı Palace and Harem tour • Old Town walking tour, including the Grand Bazaar • Mosque of Süleyman the Magnificent • Egyptian Spice Market • Hagia Sophia church/museum tour • Chora Church tour • City walls walk • New District walking tour • Bosphorus cruise • Istanbul Archaeological Museum tour...and more
All group transportation during the week in and around Istanbul
6 nights accommodations in a memorable, centrally-located hotel
All breakfasts and half your dinners
All tips for guides and driver
Free stuff including Rick Steves Istanbul guidebook, moneybelt and earplugs
Guaranteed tour price, locked in the moment you make your deposit
Optional single supplements — this tour has a limited number of private rooms for solo travelers for an additional fee
Tour alum discount of $50 for each tour you've taken prior to 2015
50% discount on a consulting appointment with our in-house experts to assist with your pre- or post-tour travel plans
Flexibility should you need to transfer, or cancel/interrupt your tour
Fine print: You are responsible for the cost of your drinks and free-time sightseeing. See our Tour Conditions Agreement for important details regarding everything listed above
Itinerary
Daily Activity Key
Light = 2-4 miles of mostly level walking throughout the day.
Moderate = 2-6 miles walking throughout the day with some hills and stairs.
Strenuous = 2-8 miles walking throughout the day with lots of hills, stairs and uneven terrain.
Day 1: Welcome to Istanbul
We'll meet at 3 p.m. at our hotel in Istanbul's historic Sultanahmet district, and then take an orientation walk through our remarkable neighborhood. The highlight will be a tour — and an introduction to Islam — at the exquisite, 400-year-old Blue Mosque. Tonight we'll get acquainted with one another over dinner at a nearby restaurant. Walking: light.
Day 2: The Ottoman City
Our exploration of Istanbul begins with a tour of the Ottoman Sultans' opulent Topkapı Palace and Harem. This afternoon we'll weave our way through the back streets of the Old Town of Sultanahmet, visiting the lively Grand Bazaar (the world's oldest shopping mall) and the 16th-century Mosque of Süleyman the Magnificent. We'll wrap up our afternoon by exploring the exotic and fragrant Egyptian Spice Market — where "Turkish delights" are much more than candy. Walking: strenuous.
Day 3: Byzantine Constantinople
Today we'll focus on the time the city was known as Constantinople, the eastern capital of the Roman Empire. We'll visit the 1,500-year-old Hagia Sophia church/museum — for 1,000 years the grandest domed structure in the Western world. After free time for lunch, we'll marvel at some of the world's finest Byzantine mosaics at the Chora Church and meander along Constantinople's ancient city walls. We'll finish our afternoon together with a walk through the hanging laundry, bubbling hookahs and hollering vendors of the colorful Fener neighborhood on the Golden Horn. Walking: strenuous.
Day 4: Contemporary Istanbul
We'll explore the cosmopolitan side of Istanbul today with a walking tour of the New District, with its Art Nouveau façades, restaurants, and trendy boutiques, all along pedestrian-packed İstiklal Street. Along the side streets we'll enjoy a progressive lunch of local specialties during a culinary treasure hunt. Later this afternoon we'll find our way back to the Old Town by way of the Galata Bridge, rubbing elbows with local fishermen as we cross the Golden Horn. If you are interested, your guide will help arrange for you to be rejuvenated at a nearby Turkish bath later today. Walking: moderate.
Day 5: The Bosphorus and a Taste of Asia
Today is devoted to the Bosphorus, the strait separating Europe and Asia. We'll take a scenic cruise on this busy waterway, seeing grand palaces, colorful neighborhoods and the bustling life of Istanbul. We'll disembark on Asia, in Kadiköy, once a historic town, now a modern commercial and residential district. We'll enjoy lunch together and explore this vibrant neighborhood of shops and markets, from fishmongers and grocers to boutiques and olive oil stores. Late this afternoon we'll head "back to Europe" for dinner on your own. Boat: 2½ hrs. Walking: light.
Day 6: Art and Archaeological Treasures
This morning we'll do one more bit of time travel, with a tour that takes us through the gorgeous Iznik tiles, Greek and Roman sculptures, and colorful Babylonian friezes of the world-class Istanbul Archaeological Museum. The afternoon is free for you to enjoy more of Istanbul's sights, its fascinating streets, and thriving neighborhoods. Tonight we'll meet for a final dinner together to share travel memories and toast new friends. Serefe! Walking: light.
Day 7: Tour Over After Breakfast
Breakfast is provided, but there are no group activities today. Following breakfast, you'll find it's quick and easy to get a cab or tram to Istanbul's airport for your flight home...or on to further adventures. Güle güle!
Itinerary specifics subject to change.
Activity Level
Our tours are physically active! It's an essential part of the Rick Steves tour experience. On our Best of Istanbul in 7 Days tour — among other things — you'll need to happily...
Carry your luggage up several flights of stairs to reach your hotel room.
Be on your feet, walking and standing for up to three hours, indoors and outdoors, in all weather conditions.
Sleep with street noise and no (or weak) air conditioning.
After orientation and transportation lessons, be able to navigate through the city on your own.
Reviews
Kimberly
Los Angeles, CA
Tour: 04/19/15
Overall rating:
Fantastic!! It exceeded all our expectations: every detail was so well-planned, Mine was a wonderful, warm, passionate guide, and the tour group was great! It was the perfect blend of seeing the big, touristy "must visit" sites (Hagia Sofia, Grand Bazaar, Blue Mosque) and getting a cultural glimpse of the city (foodie tour, walk,through Balat, meals with Mine and our group). So well done!!
Favorite "WOW" moment
"So many! But probably how compassionate and concerned our guide, Mine, was that we all had a wonderful experience. She changed up the days because it was raining (pouring, really), and wanted us to stay as dry and comfortable as possible. At the end of each day, she would take people back to locations they wanted to visit, and always made sure that we, as her "guests," felt welcome. Perhaps one of the biggest "wows" is when she took us to a rooftop for the most amazing panoramic city views!"
Brenda
Buffalo, NY
Tour: 04/19/15
Overall rating:
I enjoyed the tour a great deal,the guide was very helpful and accommodating,and the group was enjoyable.
Favorite "WOW" moment
"I found the people of Istanbul to be very friendly and helpful,and the country,(province)was beautiful .I enjoyed the cruise from the European side to the Asian side of Istanbul very much."
Shelley
Apo, AE
Tour: 04/19/15
Overall rating:
This tour served as a great introduction and overview of this majestic, historical city. Everything was well planned and organized by our guide, and I especially enjoyed our interesting fellow group members. The days were planned with a balanced mixture of tour time and personal down-time. Our guide planned a variety of adventures (cultural) which is what I admire about the Rick Steves tours (this was my 9th). Fast-paced walking on a couple of occasions, but that is a given on most tours.
Favorite "WOW" moment
"The massive Blue Mosque, Hagia Sophia, and the view of the city landscape during the cruise on the Bosphorus. There are several memorable moments that I recall with amusement: the entertaining encounters with certain local touts around our neighborhood, the 2 super-loud claps of lightning/thunder followed by an unexpected hailstorm, and being the target of a water balloon by ornery boys during a neighborhood walk. All experiences added to the uniqueness of the trip."
Wendy
Seattle, WA
Tour: 04/19/15
Overall rating:
Great group, great guide, great city. Really glad we chose this way to explore Istanbul for the first time.
Favorite "WOW" moment
"The late afternoon call to prayer from a rooftop. I felt like we were inside a bell, completely surrounded by sound and the magnificent skyline."
Darryl
Seattle, WA
Tour: 04/19/15
Overall rating:
As you know, Istanbul can be an intense city. The time was short and sites are significant. The tour is listed as 7 days, but really you have 5 1/2 days of touring. Too little for Istanbul. I think you should tiltle the tour whirlwhind Istanbul tour. Our guide was outstanding. The first day is a blur. We walked 11 miles in 8 hours. Too much to take in. The hotel was fine; staff attentive and helpful. Loved public transportaion. Too little time at the Palace. Needs to be 6 1/2 days.
Favorite "WOW" moment
"It was after the tour. We flew to Urfa to visit Gobekli Tepe for the day. Our flight back to Istanbul was cancelled and we were stuck at a vacant Urfa airport. Luckily the Turkish Air put us up in a hotel downtown, While struggling with the language at the hotel, a Turkish family that was also stuck, adopted us. They showed us around Urfa, bought us dinner, coffee and tea. They were excited to show off Urfa; to meet us and share. What a gift."
George
Austin, TX
Tour: 04/19/15
Overall rating:
Mine Karahan is excellent tour guide, the best in Turkey! Always very nice, very experienced, the one person to show you Turkey wonderful trip to Istanbul, tulips were out, so much history Wonderful hotel Sumengen is excellent, View of Bosphorus is incredible, location is perfect, hotel is very nice. Istanbul has the worlds best drivers in the old city.
Favorite "WOW" moment
"on top of the Grand Bazaar listening to Call to prayer, with view of Istanbul, priceless. Eating all the great food! on the asian side for vegitarian lunch was really great. Wonderful hotel Sumengen is excellent, View of Bosphorus is incredible, location is perfect, hotel is very nice."
Pamela
Oconomowoc, WI
Tour: 04/19/15
Overall rating:
Mine was an outstanding tour guide. I was very impressed with her depth of knowledge concerning Istanbul's history, geography, customs,art and politics. We appreciated Mine's flexibility: when rain was forecasted, we did a museum tour instead of a river cruise. We appreciated her restaurant recommendations and suggested activities for our free time.
Favorite "WOW" moment
"After a long day of sight seeing, Mine told us she had a special surprise. She took us to an old Byzantine Han which was very dark and foreboding. After entering through a heavy wooden door and climbing flights of stairs, our group found ourselves on the rooftop overlooking the stunning city of Istanbul. At this moment,the call to prayer began: first at one mosque and then continuing at several other mosques echoing over the rooftops of the city."
Nancy
Tucson, AZ
Tour: 03/29/15
Overall rating:
Istanbul is a fascinating, complex city where the ancient and the modern co-exist in seeming harmony. I especially enjoyed walking through different types of neighborhoods and glimpsing some of the real life of Istanbul's 17 million people. The Spice Bazaar was a feast for the senses. We met open,friendly people. The planned carpet workshop was very educational. The food-even the sheep intestine-was good. Who knew eggplant was so versatile? So glad I ventured beyond my comfort zone.
Favorite "WOW" moment
"Probably I should say it was the sacred antiquity of Hagia Sophia or the incredible mosaics of Chora Church, all of which is true. However, one of the most special moments I had in Istanbul was sitting in a local teashop off the beaten tourist path sharing a hookah, tea and life tales with my new tour friends. Wouldn't trade that for anything."
David
East Hampton, CT
Tour: 03/29/15
Overall rating:
This has been our fifth Rick Steves' tour and we have come away more impressed with every trip. The city was magical and the tour guide was so good that words fail me in expressing how she made Turkey and Istanbul come alive for the group. She has the passion and the ability to keep the group focus with her personal experiences.
Favorite "WOW" moment
"There was too many to state as one "WOW" moment, perhaps the cruise on the Bosphorus or the Blue Mosque to name two."
Charlotte
Zurich,
Tour: 03/29/15
Overall rating:
I appreciated how easy our trip was, thanks to excellent planning, so that we did not have to spend hours before our tour deciding what to do. We enjoyed the camaraderie of the group, the balance between planned time and free time, and feeling as though Istanbul was not really outside of our comfort zone, after all. The hotel location was perfect. We thought our guide, Yaren, was excellent with great knowledge of her city and its art and history.
Favorite "WOW" moment
"Of course all the sites were fantastic, especially the Hagia Sofia, Chora Church and Blue Mosque, but I was not prepared to try and LIKE the sheep's intestine on a roll. It was delicious!"
Ruth
Mcallen, TX
Tour: 03/29/15
Overall rating:
We stayed in a very comfortable hotel close to the big tour destinations. Our tours were through some intensely populated streets and buildings and yet we stayed together heard about all kinds of historical buildings and changing ruling empires. We used public transportation and saw Asian Instanbul the Golden horn and the ancient city. The explanations of culture and the pointing out of daily life made the madness seem more understandable. 17 million people is a lot to squeeze in
Favorite "WOW" moment
"The Turkish carpet tour. We went in the back door and saw the caravanseri and then we had Turkish hospitality with hot tea. The demonstration by the master weaver with a chance to try our hand was so tangible. Then the explanation about dyes and silk pods and wool thread making. The colorful rugs and the way they were shown was fabulous. I didn't buy but I loved the show"
Judi
East Hampton, CT
Tour: 03/29/15
Overall rating:
We had a great time learning about a country and culture that was new to us. Istanbul was a large city with many diverse neighborhoods. Everyone was so nice and helpful. The city had a calming effect on me and I was amazed at how clean everything was. I loved the local cats and dogs.
Favorite "WOW" moment
"I loved going into the mosques and museums. The mosaics and architecture everywhere is amazing. Hearing the call to prayer was a peaceful experience for me."
Brian
Mcallen, TX
Tour: 03/29/15
Overall rating:
This remarkable tour brought out the kaleidoscope of colors, tastes, and cultures that make modern Istanbul. Our guide brought understanding to government and events, archaeology, hidden churches and parts of the city. Multiple views of the architecture, the flowers, old city walls, even the colors of the market stalls with spices, fruit, seafood, glass, ceramic, and fabrics were astounding.
Favorite "WOW" moment
"The tiles: ancient Ishtar gates of archaeology museum, inside the Topkapi harem, the Kariye church."
Judith
Denver, CO
Tour: 03/29/15
Overall rating:
Yaren was the perfect guide, attentive to each participant, accommodating to special interests, and so knowledgeable and fun. She was a delight, and I learned so much about Istanbul and its history. There was a good mix of museums and mosques, outdoor fun, mingling with locals, free time to explore after a thorough briefing, and enjoying her favorites local foods. I don't know what she could have done to make it any better. The group and breakfasts were perfect.
Favorite "WOW" moment
"Visiting the Chora Museum, especially since Yaren was such an expert on navigating the mosaics and frescoes. I would never have gotten that much out of my visit without her knowledgeable guidance and insights."
Charles
Tucson, AZ
Tour: 03/29/15
Overall rating:
Wonderful experience overall! I was looking forward to the history and art (Roman, Byzantine, Ottoman; was fantastic) but was surprised and pleased with the people experiences and visits to various neighborhoods. The food was wonderful. Was somewhat apprehensive about visiting a Moslem country, but people were friendly and we always felt safe. Was not sure how comfortable we would be on our own during free time but we got around fine (got there a day early and did some things on our own also
Favorite "WOW" moment
"Hard to pick just one. Hagia Sophia and Chora Church were magnificent. Got to see a bucket list item, the Siloam Inscription in the Archaeology Museum (from Hezekiah's Tunnel in Jerusalem, mentioned in Bible Old Testament). This item is not mentioned in Rick's Istanbul Guide, and should be."
Rosemary
Boston, MA
Tour: 03/29/15
Overall rating:
I saw and experienced so much on a RS Tour that I wouldn't have on my own, from Yaren's insightful, colorful stories on history, architecture, art and the religions of the region to her personal stories on being a local Istanbul/Turkey native. The people on the groups are always like-minded and full of travel stories, laughs and so down to earth. A good mix of museums (RS groups get to the museums early before anyone else -- a good thing!), outdoor sites, lots of walking and free time.
Favorite "WOW" moment
"One "Wow" every day. But the Chorah Church (and Yaren's insightful knowledge and stories about it) did take my breath away. Loved all the tile work from the Royal Palace to the mosques. Incredible! Take advantage of the optional outings/suggestions of what to do in your free time (spice tasting, carpet weaving demo, hooka outing, Turkish baths) -- all wow moments too!"
Don
Lincoln City, OR
Tour: 03/29/15
Overall rating:
The hotel was in a very good location and the staff was always willing to help. Yaren was very enthusiastic and knowledgeable about her city and country. The members of the tour were enjoyable to be around and everyone seemed to be serious about having a fun and educational experience.
Favorite "WOW" moment
"That is a tough question. I am going to say that I enjoyed the call to prayer in Istanbul. It just made me realize what a wide and varied world we live in."
Patricia
Denver, CO
Tour: 03/22/15
Overall rating:
My experience was everything and more than I thought! I have traveled extensively on my own, but felt with the language differences and "exoticness" of Istanbul, I would feel more comfortable with a RS tour. This tour worked for me because early in the tour, it provided me with the knowledge and comfort of how to manage the city. And then, during our free time later in the tour, I was comfortable doing many things on my own. Good mix of structure and freedom!
Favorite "WOW" moment
"So many, but seeing the Blue Mosque and Hagia Sofia lit up at night with a crescent moon in the background was breathtaking!"
Janet
Burlington, CT
Tour: 03/22/15
Overall rating:
There were so many "wow" moments during the tour. Our guide was so knowledgeable and managed to get to the prime spots before the crowds. We loved having breakfast looking out over the Sea of Marmara. Our guide was flexible with where we were going so that we could see some spots based on weather conditions. Her knowledge of our language and her own made for great translations. She helped to make our tour special. Thank you!
Favorite "WOW" moment
"I loved the Hagia Sophia. I really could see and feel history here, and I felt a part of the grand continuum of life through the ages. I really got it! We also met the patriarch of the Eastern Roman Church. He was lovely and Wow! We met him!"
Jonathan
Burlington, CT
Tour: 03/22/15
Overall rating:
This was my first Rick Steves tour. In fact it was my first guided tour, as I usually make my own travel plans. It won't be my last tour with Rick Steves. No worries, just a great time. Yaren took wonderfully good care of us all. Her knowledge of the history of Istanbul was amazing as was her ability to guide us through the crowds without losing one of us.
Favorite "WOW" moment
"Every hour brought its own "wow" moment. It would be impossible to choose only one."
Andi
Franktown, CO
Tour: 03/22/15
Overall rating:
After spending a couple of extra days in Istanbul after my previous Village Turkey tour (which, btw, is missed! There was a lot of interest expressed in you reinstating it from my tour companions), I knew I would be taking this 7 day city tour sometime in the future. Timing and price were right this March so I signed up. The tour definitely lived up to my expectations and once again, the quality of our tour guide Yaren surpassed any expectations I might have had.
Favorite "WOW" moment
"Again, the Aya Sophia...always a WOW! And then, of course, the biggest WOW of this particular tour was unexpectedly being in just the right place at just the right time and being introduced to Patriarch Bartholomew, the spiritual leader of the world's Orthodox Christians. What a thrill that was! And Yaren was beside herself with excitement.......Can't wait for the group photo he was gracious enough to allow."
Valerie
West Bend, WI
Tour: 03/22/15
Overall rating:
It was a wonderful week in Istanbul and more than surpassed my expectations. The guide was outstanding, the people were warm and friendly, the sites were incredible and the food was quite tasty.
Favorite "WOW" moment
"Each day was filled with one or more "wow" moments. It would be difficult to single out one of them."
Sandra
Clarence Center, NY
Tour: 03/22/15
Overall rating:
Our tour was excellent. It was thorough, detailed and rife with information. It was a complete tour - we saw all the highlights, experienced the local people, culture and food of Istanbul.
Paul
Monroeville, PA
Tour: 03/22/15
Overall rating:
Tour was very organized and an efficient use of time. Yaren, our tour guide, did all the work I would normally have to do prior to touring a foreign capitol such as Istanbul. We saw all the major sights in the RS Istanbul tour book. Our guide was invaluable in navigating the city and experiencing Turkish food.
Richard
West Bend, WI
Tour: 03/22/15
Overall rating:
This was our fourth RS tour so we knew what to expect and were very satisfied with our experience. Our tour guide was fantastic and kept an eye on the weather and adjusted our activities accordingly for the optimum use of time. We had heard that the first two days are strenuous, but but our guide kept the pace just right. Istanbul was such an amazing, eye-opening experience for those of us who love history and haven't been in a Muslim country.
Favorite "WOW" moment
"While the Blue Mosque, Hagia Sophia, and Topkapi Palace were simply breath-taking, and the Bosphorus cruise was delightful, the neighborhood walk following the Chora Church was the biggest "wow" moment for me because I felt like we were beyond the tourist Istanbul and seeing the real Istanbul, complete with some "meaningful eye contact" with some Istanbul residents."
Robert
Apex, NC
Tour: 10/19/14
Overall rating:
Extremely enjoyable and informative. A good blend of organized activities and free time. Hotel was nice, well located, and the staff terrific.
Favorite "WOW" moment
"Hard to pick one. But the Aga Sofia was terrific."
Sharon
Los Angeles, CA
Tour: 10/19/14
Overall rating:
Great tour! I really felt like I got to know the city of Istanbul and understand its remarkable history.
Favorite "WOW" moment
"I was expecting the Hagia Sophia and the Blue Mosque to be amazing and they did not disappoint, but my unexpected "wow" was the Chora Church. Yaren's knowledge of its art was impressive and really made that site come alive for me."
Grace
Toronto, ON
Tour: 10/19/14
Overall rating:
Our best of Istanbul tour itinerary was comprehensive and each progressive activity seemed to build on the prior activity. Out tour guide, who was exceptionally knowledgeable, was friendly and open and made Istanbul relevant and accessible to us. The tour meals were delicious, and culturally enriching. The methods of transportation (a combination of public transportation and private bus) were efficient and enhanced the "back door' experience. This was the best tour were have ever experienced.
Favorite "WOW" moment
"Everyday had multiple "wow" moments so very hard to [INVALID] just one; having said that, I think the best "wow" was hearing the call to prayer was we walked on the streets. It never got old for me!"
Jack
Dallas, TX
Tour: 10/12/14
Overall rating:
This was my first Rick Steves tour and I was pleased to find that my tour group was made up of friendly, adventurous, open minded and curious people. It enriched the travel experience by having these diverse but essentially like minded tour members to share the sights and sounds of Istanbul. The history and culture of Istanbul was fascinating and the city itself is so unique. Our tour guide, Yaren Turkoglu, was absolutely outstanding!!!
Favorite "WOW" moment
"After traveling so far to get there, my "wow" moment was waking up the first morning to the sounds of the call to prayer from the mosques and then looking our my hotel room window and seeing the ships cruising on the bosphorus. Your realize your are not at home anymore. I appreciated the free time provided to tour members, so for my independent adventure, my "wow" moment was seeing the Whirling Dervishes."
Keith
Branchburg, NJ
Tour: 10/12/14
Overall rating:
The tour was fantastic from all perspectives. A great guide, a wonderful group and a lot of know-how in how things were set up. Just one example - the on your own' spots in the schedule came at just the right time, when I needed a break from taking in all the history and beauty. I feel I got a broader and richer experience, from food to history to modern life and culture - than I could easily have managed on my own.
Favorite "WOW" moment
"There were so many "wow" moments. The most surprising was the Chora church. Yaren had studied it extensively during her graduate work, and wove a fascinating explanation of the stories illustrated on the church walls. Her love of it shone through and made me love it also. Other than that, Hagia Sophia, which was almost too vast and magnificent to take in (I feel I'm still absorbing it) and the sense of confidence I gained in being able to explore this exotic place on my own."
Nancy
Cincinnati, OH
Tour: 10/12/14
Overall rating:
There was a nice mix of 'museum' experiences (Hagia Sophia, Topkapi Palace, etc.) with more sensory ones--the spice-market tasting, a cruise on the Bosphorus Straits, the optional Turkish bath, and an optional opportunity to experience the Sufi Whirling Dervishes--along with healthy Turkish meals and walks through the pulsing heart of the city (Grand Bazaar, etc.) I was very satisfied with the trip.
Favorite "WOW" moment
"Favorite moments: Spice Market tasting, Turkish bath, hearing the 'dueling' imans chanting the Adhan. (I originally made the trip to see the Hagia Sophia, forever on my bucket list. Yaren's passion for the Cora Museum was an added bonus.)"
Nancy
Bakersfield, CA
Tour: 10/12/14
Overall rating:
We were provided with a very rich experience inside Istanbul. Yaren's expertise was unending and her passion about sharing her beloved city was very thorough. Yaren gave us not just information, but experiences in the city.
Favorite "WOW" moment
"Chora Church and Tokapi Palace, Spice Market...so many very different and wonderful places. The Turkish bath, the walk through the neighborhood, churches of the different religions. I was pretty much wowed each day!"
Mary Ann
Lebanon, NJ
Tour: 10/12/14
Overall rating:
I thoroughly enjoyed Istanbul. Our guide Yaren's love for her country and appreciation of the history made this all the more enjoyable. The tour was properly described with regard to activity level so I knew what to expect and how to prepare. Our walks through some of the smaller districts gave me a greater appreciation of the culture as a whole and the confidence and comfort I needed to strike out on my own during free time.
Favorite "WOW" moment
"My entire trip was "WOW". Beginning with the rooftop breakfast room in the morning at the hotel, to the friendliness of the people, to the mosques, to the daily history lesson courtesy of Yaren, to the ease of getting around on our own in a country where I didn't speak the language,to the absolutely delicious food, to the very helpful hotel staff. Yaren's sharing her knowledge of the Chora Church was truly amazing."
Brian
Laporte, IN
Tour: 10/12/14
Overall rating:
The tour provided an excellent overview of the historic and cultural highlights of Istanbul. The tour format was particularly helpful because of our unfamiliarity with both the city and the language. The size of the group was a little larger than what we would consider ideal.
Favorite "WOW" moment
"The first sight of the Blue Mosque and Hagia Sofya."
Michael
Portland, OR
Tour: 10/12/14
Overall rating:
Wonderful insight into the culture, politics and religion of Istanbul and turkey. Insights into Markets, Mosques, Churches, transportation, Monuments, street activity and people.
Favorite "WOW" moment
"Too many to isolate one,"
Rex
Auburn, WA
Tour: 10/12/14
Overall rating:
Favorite "WOW" moment
"They were all excellent."
Anne
Farmingdale, ME
Tour: 10/12/14
Overall rating:
A lifelong dream was to see the Hagia Sophia, and everything else would be an also-ran. That was a wrong assumption. The whole experience was seeing the wonderful city of Istanbul, feeling and seeing the history and being led by a guide who was proud to show us her city. The trip exceeded my expectations in every aspect.
Favorite "WOW" moment
"There were several - being in the Hagia Sophia with it's long history and amazing construction, having the incredible mosaics and frescos explained in the Chora Church, the atmosphere and the exotic nature of the city."
Steve
Walla Walla, WA
Tour: 10/05/14
Overall rating:
As a theologian and history buff it was an extraordinary seven days that left me in a state of sensory overload.
Favorite "WOW" moment
"Either the Topkapi complex or the Archiological Museum. Hard to choose between them."
Jennifer
Morgantown, WV
Tour: 10/05/14
Overall rating:
My tour was an incredible experience and our sightseeing activities were well paced and informative.
Favorite "WOW" moment
"My favorite "wow" moments were seeing the Hagia Sophia and the Blue Mosque lit at dusk. Magic!"
Loraine
Tucson, AZ
Tour: 10/05/14
Overall rating:
We had never taken an organized tour like this before, so we did not know what to expect other than what other reviewers had said. The tour exceeded our expectations--in a good way.
Favorite "WOW" moment
"We are tile nuts, so seeing the harem at Topkapi and the interior of the Blue Mosque were definitely wows for us. The immense size of the Hagia Sofia was also extraordinary."
Elizabeth
Parksville, BC
Tour: 10/05/14
Overall rating:
We thoroughly enjoyed our tour in Istanbul. It was our first experience with a Rick Steves Tour. Although we are seasoned travelers, we felt Turkey was a place where we would benefit from a guided tour - both from the standpoint of language and culture, and due to the political situation in the region as a whole.
Favorite "WOW" moment
"The square lit up at night, with the Hagia Sophia, Blue Mosque and other mosques all in glorious relief, with the stars and moon overhead."
Richard
Seattle, WA
Tour: 10/05/14
Overall rating:
Great! Arrived in Istanbul a day early, had a look around, met some of the tour members who had done likewise. Nice hotel, great guide, great experience.
Favorite "WOW" moment
"Turkish Bath!"
Mary Ellen
Seattle, WA
Tour: 10/05/14
Overall rating:
A great trip, I found the tour guide excellent. He was well informed and flexible.
Favorite "WOW" moment
"Haga of Sophia"
Kevin
Seattle, WA
Tour: 10/05/14
Overall rating:
I expect that my wife will be more effusive since this was her chosen trip, but I was pleasantly surprised that I enjoyed getting out of my Western Europe comfort zone. The hotel was ideally situated for our itinerary and quite acceptable other tan occasionally spotty WiFi. Their staff was very nice. We adjusted well for the religious holiday.
Favorite "WOW" moment
"I'd have to pick two- the Church at Chora, and the Archeological Museum, but I really enjoyed the back street stalls and mobile carts."
Deborah
Holland, MI
Tour: 10/05/14
Overall rating:
Very enjoyable. We learned a lot of geography, history, religion and politics, a complex mix and so current.
Favorite "WOW" moment
"Haggai Sophia!! The Museum of Archeology (not sure if that is the correct name), and the Chora. Greater understanding of the Muslims and their faith."
Dianna
Walla Walla, WA
Tour: 10/05/14
Overall rating:
Details of administrative details such as "the buddy check" each gathering, planning that kept our group cohesively on time and happy rather than waiting for stragglers, etc. was excellent. Quality of our guide's historical and geographic information was excellent. The group was evenly matched in its ability to handle public transportation, stair climbing, walking and destination touring.
Favorite "WOW" moment
"Choosing a favorite moment in Istanbul is difficult - there were so many - from the ancient preserved sites to the modern day mass transit."
Brenda
Santa Clara, CA
Tour: 09/21/14
Overall rating:
I was very pleased with the quality of the tour. I particularly liked the balance of going to the sites as a group and our free time to explore the area. The first two days were very intense and we covered alot of ground. I like the fact that we quickly got a lay of the land so when we had free time it was easy to retrace our steps to revisit if we wanted. Alot of the area covered was also the basis for further exploring we could do on our own.
Favorite "WOW" moment
"I think the big wow moment was when I accidently wandered to the plaza between the Blue Mosque and the Hagia Sofia. The reason why this was possible was the awesome location of the hotel. When I heard the call to prayer, I had to pinch myself to make sure I was not dreaming. Another excellent day was the boat tour on the Bosphorous. It gave a really good view of the overall city. Another great day was when we walked through the neighborhoods. I felt that I saw the "real" Istambul"
Valerie
Seattle, WA
Tour: 09/21/14
Overall rating:
Favorite "WOW" moment
"I loved the Agia Sophia and the carpet manufacturing"
Linda
Lakewood, CO
Tour: 09/21/14
Overall rating:
The success of the tour was due in large part to the our tour guide, Yeren. Her bright, warm personality and sense of humor made everyone feel at ease and cared for. Her extensive knowledge of the city and its history was great. We had a small group and everyone was very considerate of the others in the group which made it an easy experience. The location of our hotel was perfect and the staff of the hotel went out of their way to be helpful and make everyone feel welcome.
Favorite "WOW" moment
"The "wow" moment had to be sailing the Bosphorus on a huge tour boat we had all to ourselves. Luckily, the weather was perfect and it provided a peaceful respite from the crowds and walking, while still being able to see the sites."
Keith
Gahanna, OH
Tour: 09/21/14
Overall rating:
We had a great time, and we realize this is partly because our group was small(12 people) and the people got along well with each other. Everyone talked to everyone else which really made the experience all that much more special. The daily pace seemed about right and the sites were exceptional. Yaren did a great job of herding the group and telling us what made each site special.
Favorite "WOW" moment
"Sailing on the Bosphorus in a boat that could hold 490 people with only 12 on board. It felt luxurious."
Susan
Denver, CO
Tour: 09/21/14
Overall rating:
This was one of the best trips I've ever had. Our tour guide was delightful and so knowledgeable. Even though she lives in Istanbul, it was so great having her stay at the hotel with us to answer questions and just talk to. And I was lucky enough to have only 12 people on the tour. I found the hotel staff friendly and helpful; it was like returning home at the end of the day. The group meals we had were delicious. So nice to have a variety of Turkish foods.
Favorite "WOW" moment
"Gosh, there was one every day. But I must say the Bosphorus cruise was a highlight; it was so relaxing and got us away from the crowds and noise of the city. I also enjoyed the ancient neighborhood tour. Of course the Blue Mosque and Hagia Sophia were magnificent. But what was really special was the Chora Church given the knowledge of our guide and her ability to discuss the scenes."
Katie
Emeryville, CA
Tour: 09/14/14
Overall rating:
I truly enjoyed the tour. The food was MAGNIFICENT!!!!! Yaren, our tour guide was GREAT! She truly knew the history of Turkey; she was very passionate about the history of the country; she was very organized in leading the tour and very helpful and available to us. Her personality was very accommodating. I must admit that the 3rd day (I think ) of the tour felt extremely long. It felt like over-kill; it was the day that included visiting the Hippodrome.
Favorite "WOW" moment
"The scene of the Mosques lit up at night. Also the Spice Bazzaar. What a scene."
Allyson
Ashland, OR
Tour: 09/14/14
Overall rating:
IT WAS BETTER THAN EXPECTED. WE HAD A GOOD GROUP OF LIKE-MINDED FELLOW TRAVELERS. THE FIRST DAY WAS A LITTLE TOO LONG, ESPECIALLY INCORPORATING VISITS TO EACH THE GRAND BAZZAR AND THE SPICE MARKET. I WOULD HAVE PREFERRED TO SEPARATE THESE TWO AND MAKE THE FIRST DAY END A LITTLE EARLIER.
Favorite "WOW" moment
"ON THE TRAM SINGING 'YOU ARE MY SUNSHINE' TO A ONE-YEAR OLD SYRIAN GIRL BEING HELD IN HER FATHER'S ARM. SEEING THE BLUE MOSQUE LIT UP AT NIGHT. IT WOULD HAVE SEEMED TOO MUCH LIKE DISNEY LAND HAD IT NOT BEEN FOR THE CALL TO PRAYER IN THE BACKGROUND. TRULY A MAGICAL MOMENT."
Harriet
Sausalito, CA
Tour: 09/14/14
Overall rating:
Yaren, our tour guide, was fantastic. Istanbul is her hometown and her enthusiasm for showing it off to visitors was obvious. The tour was paced well with plenty of time to do things on one's own. There's no way that I could have seen as much of the city - nor learned as much about it - on my own.
Favorite "WOW" moment
"I loved the carpet workshop; it was feast for both the mind and the eyes."
Leticia
Hayward, CA
Tour: 09/14/14
Overall rating:
Lots of wow moments.
Favorite "WOW" moment
"Turkish baths. I wished I had more time. The woman who scrubbed my body was talking to me with smiles during the baths. Very friendly ."
Patricia
Ottawa, ON
Tour: 09/14/14
Overall rating:
Everything was terrific, except the first full day was a little too full. I found it exhausting and a number of others felt the same way. I loved Istanbul and it was so special to see all the very significant buildings. I am now hoping to return and spend more time in that fascinating city. The people were friendly and helpful. Our guide, Yaren, was so knowledgable and told us so many interesting things. We also loved the hotel. We had a lovely room, and found the staff delightful!
Favorite "WOW" moment
"There were so many,but I feel that the Topkapi visit was my favourite site!"
Suzanne
Aptos, CA
Tour: 09/14/14
Overall rating:
I expected Istanbul to be an exotic and interesting city, but thanks to this tour, our delightful guide Yaren and the friendly and welcoming staff at the Sumengen hotel, the city and Turkey itself just completely endeared itself to me -- I was sorry to leave and wanted to experience more. So many facets to the place and the people! Yaren's love for her city and huge knowledge of history made every site special. And food - fabulous a real surprise. I'll be back to see more of Istanbul and Turkey.
Favorite "WOW" moment
"The Bosporus cruise, so beautiful, realizing I was actually between East and West, and seeing the Mevlana dervishes in person. Awesome!"
Al
Naperville, IL
Tour: 09/14/14
Overall rating:
Overall, this was just a great trip. Instanbul is fascinating, and our tour guide Yaren was extremely knowledgable about the history and current events of Turkey.
Favorite "WOW" moment
"Standing between the magnificent Hagia Sophia and Blue Mosque and hearing the call to prayer echoing from both buildings, seemingly piercing through your body."
Robert
Valley Village, CA
Tour: 09/14/14
Overall rating:
I have been on other tours of similar size and type, but this was the best organized, with the most knowledgeable, energetic, and helpful tour guide. The mix of programmed tour and free time was well thought out, and even a change in the order of activities due to potential weather was handled smoothly - if I didn't have the itinerary, I never would have noticed the change! Despite havng already visited many of the other Rick Steves destinations own, I would seriously consider going on another.
Favorite "WOW" moment
"Choosing just one "wow" moment is difficult - after reading so much about the history of Istanbul and the various empires who called it home, each step in the city's history was a great experience. The cap, however, was probably the last morning, listening to the call to prayer from the Blue Mosque as the sun rose over the Bosphorus, and watching the early morning fishing boats execute their intricate ballet on the water."
Angie
Los Angeles, CA
Tour: 09/14/14
Overall rating:
Yaren was just outstanding. Warm, insightful, energetic... a great leader and guide.
Favorite "WOW" moment
"Standing with the Blue Mosque to one side of me and the Hagia Sophia immediately to the other!"
Heicha
Jacksonville, FL
Tour: 09/07/14
Overall rating:
I really enjoyed myself and Istanbul. Had plenty of picture time and plenty of alone time
Favorite "WOW" moment
"Mosque Spice Market Dinning (all food was delicious) Boat ride Archeological museum"
James
Stevensville, MI
Tour: 09/07/14
Overall rating:
Favorite "WOW" moment
"The interior of Hagia Sophia"
Gregory
Fort Worth, TX
Tour: 09/07/14
Overall rating:
Not my favorite experience by any means. Pretty much a grind, with the taxi ride from hell when getting from the airport to the hotel, the constant battle with the hotel about my room air-conditioner which was never resolved and while the hotel and staff overall were very nice, the one exception would be the jerk with the poor attitude who worked the front desk during the day.
Favorite "WOW" moment
"The Bosphorus Boat Cruise and any chance I could find to get out of the tourist area."
Ann Marie
Easton, MD
Tour: 09/07/14
Overall rating:
Wonderful experience, I can't believe all that we saw / did in a weeks time. Glad I arrived two days prior to the tour as there is so much to see in Istanbul. I enjoyed our guide very much and appreciated the use of the ear buds / sound device to hear him as crowds get thick fast in places like the Grand Bazaar. I am grateful we had a tall tour member as the pace was quick those first couple of days and it was easy to get separated but like a beacon of light in the night, there was Ted.
Favorite "WOW" moment
"The view from the roof of our hotel! Morning, noon or night = just, wow!!"
Marcia
Stevensville, MI
Tour: 09/07/14
Overall rating:
As in most of my trips, I start out with some trepidation because of the unknown, but because of our guide, the people in our group and the experiences we had, all positive, I left Istanbul wanting more and missing what I had experienced. Alp, our tour guide, did a tremendous job of explaining the history, culture and people of Istanbul. I participated in all the extra activities provided and towards the end felt comfortable getting around on my own with my husband. I would definitely go back!
Favorite "WOW" moment
"An extra activity we participated was a Turkish carpet class. I was wowed with the history, explanation and how these beautiful carpets were made. I gained a new appreciation for the art of carpet making. I only wish I had the finances to purchase one for my home."
Amalia
Los Angeles, CA
Tour: 09/07/14
Overall rating:
I got to see quite a lot of Istanbul city while I was on the tour and that is exactly what I wanted! Wish I could have seen more as I thought there was too much "on your own" time which could have been used more constructively but I guess that's they way your tours are set-up.
Favorite "WOW" moment
"The "wow" moments were plural. Going into the mosques and learning about the Turkish culture and the status of women was an eye opener ."
Paul
Lawrenceville, NJ
Tour: 06/22/14
Overall rating:
The Istanbul in 7 Days Tour was a very enjoyable experience on many levels: sightseeing, our group and guide, friendliness of locals, food, etc. Before the tour I ran into some people who seemed to second guess spending a full week in Istanbul. I can only say our itinerary was jam-packed with substance, and I and left with a list of things I'd still like to see and do on a return trip.
Favorite "WOW" moment
"Catching my first glimpse of morning sunlight bouncing off the golden domes inside the Hagia Sophia as our group entered the church. The exterior of this historic church is stunning, and the splendor of the interior exceeded descriptions."
Kathleen
Placida, FL
Tour: 06/22/14
Overall rating:
Fantastic
Favorite "WOW" moment
"I do not know what we expected when we booked this tour, but it was better then we could have ever imagined. The people of this friendly country treat everyone like family. I can't wait to do the rest of Turkey. Our guide Taylan took us to places that are not outlines in any tour book. We danced across the roof tops of the Spice Market like it was Main Street USA. What a view of the city. The Turkish bath is a must. A must go tour!!!!"
Nancy
Portland, OR
Tour: 06/22/14
Overall rating:
The tour was well organized and covered everything promised an a lot more. Everything was made easy down to the last detail.
Favorite "WOW" moment
"The cruise on the Bosporus with our own private boat. The weather was perfect, the views gorgeous and it was very relaxing."
Kathi
Dallas, TX
Tour: 06/22/14
Overall rating:
Loved our guide- his knowledge, his enthusiasm, his sensitivity, and his playfulness made the trip fascinating. Loved the agenda. Didn't love the hotel
Favorite "WOW" moment
"The historic sights, and the boat ride"
John
West Kelowna, BC
Tour: 05/25/14
Overall rating:
This is my first tour in Europe and it makes me want to come back for more. Value for money was outstanding and I would recommend it to anybody.It seemed that nothing of significance was left out and I really enjoyed taking a tour that was not a bus tour, but allowed you to mix in with the locals.
Favorite "WOW" moment
"Waking up to see the Blue Mosque so close to our hotel, and seeing it lit up again at night. I revelled in it's historical significance. I could almost touch it, it was that close."
Nasreen
Fort Wayne, IN
Tour: 05/25/14
Overall rating:
Well constructed and spaced out. Daily itinerary was ambitious and covered everything we could possibly want to see. Many options available to do more as well. We were very happy with the whole experience.
Paul
Santa Clara, CA
Tour: 05/25/14
Overall rating:
Istanbul was a very interesting destination, with an opportunity to learn about a different culture. Our guide, Yaren, was another in the long series of excellent Rick Steve's guides I have experienced. Unfortunately, a couple of major museums were fully or partially closed for renovation, which made the tour less outstanding than it would otherwise be.
Favorite "WOW" moment
"I enjoyed the Chorea Church. Part of this enjoyment came from the detailed explanations of the frescoes by our guide, Yaren. Yaren is not only a trained archaeologist, but wrote her thesis on the Chorea Church."
Kathleen
Ballston Spa, NY
Tour: 05/25/14
Overall rating:
This was my first Rick Steve's tour and the tour was awesome over all; our tour guide was the best of the best. Don't ever let Yaren get away; she is what made the experience the greatest. Yaren's knowledge of Istanbul was top notch; her communication about all the history and current events was astounding.As my first Rick Steve's tour all others now have a bar set so high to live up to. I just cannot say enough about how awesome Yaren was.Thank you for having her as our tour guide. Go Yaren!
Favorite "WOW" moment
"So hard to say, the Constantinople wall, going to Asia's Istanbul, the spice market, the hippodrome....."
Claire
West Kelowna, BC
Tour: 05/25/14
Overall rating:
This is the first tour that I have taken. It makes me want to take more. The tour group was only 17 people which was a great size. Everyone was friendly and helpful. I thought that the "buddy" system was nonsense, but quickly realized how good it was. Made everybody aware of everyone else in the group and we all got to know each other better. Yaren having a degree in archeology was absolutely wonderful. We were able to touch on so much of Istanbul's impact on civilization. Loved it all.
Favorite "WOW" moment
"Hard to pick a WOW moment. The whole trip was WOW. Possibly was the Chora Church as our guide Yaren had written a paper on this particular place and therefore was able to give us an incredible look into its history, the mosaics, what to look at and what to look for. That was amazing."
Cathy
Belmont, MA
Tour: 05/18/14
Overall rating:
This was our first experience with a tour group, and we were skeptical. But we found that it was extremely helpful to have a guide, as our guide gave us much more context and history than we would have gotten on our own. We ended up really enjoying the company of our fellow travelers as well. I was grateful that most of our tour took place within walking distance, as I didn't want to spend my vacation on a bus when I could be out experiencing the culture. It was a wonderful experience.
Favorite "WOW" moment
"Going to the Chora museum/church, where our guide gave us a detailed lecture (I mean that in a good way) about the art/mosaics, from how they were constructed to the stories they told. She was clearly passionate about it, and her excitement was contagious. For us, our guide was the highlight of the trip! She was simply amazing: warm, caring, interesting, and informative. It was like having a professor along with us, explaining every detail!"
Rory
South Chatham, MA
Tour: 05/18/14
Overall rating:
The tour was top=notch, no lines, no waiting, and a terrific guide.
Favorite "WOW" moment
"Really enjoyed the cruise, the views and descriptions by our guide were amazing."
Wendy
South Chatham, MA
Tour: 05/18/14
Overall rating:
This tour was phenomenal, the way in which Yaren introduced us to Istanbul was as though we were with a friend whose love and knowledge of the city was something she was delighted to share.
Favorite "WOW" moment
"The Bosphorus cruise, allowing a different perspective of the city."
Tracy
Houston, TX
Tour: 05/18/14
Overall rating:
This was our second RS trip. It totally lived up to our expectations. It was well organized and we were well informed on what we saw. We enjoyed everything we saw and the additional activities Yaren organized during our free time (carpet education, turkish bath, cistern, Galato tower). We all really enjoyed the Cistern and thing it should be included in the tour.
Favorite "WOW" moment
"That's really hard there were a lot of WOW moments. Personally I enjoyed the architecture, history and culture, food and people watching. Hmmm, sounds like everything! For one WOW maybe the boat tour on the Bosphorus, I think that really showed me how large and diverse Istanbul is."
Peter
Houston, TX
Tour: 05/18/14
Overall rating:
Istanbul was interesting and the tour was successful revealing much of the historic parts of the city.
Favorite "WOW" moment
"Seeing Alexander's sarcophagus at the Archeological Museum in the Topkapi Palace."
Lynn
Cedar Rapids, IA
Tour: 05/18/14
Overall rating:
Loved the pacing of the trip. Just enough information and free time. The highlights were all the wonderful people we met and the camaraderie. Especially loved Yeran who bent over backwards to show us Istanbul, not just the famous sights but the culture and feel of the place. She was in tune with the group and flexible enough to adjust the schedule to fit interests ie: walking the ancient walls. We loved everything so much that we will definitely take another RS tour.
Favorite "WOW" moment
"Cholera church"
Susan
Maple Valley, WA
Tour: 05/18/14
Overall rating:
This is not our first Rick Steves tour but for many in the group it was. It's always quite interesting to see how quickly a group unifies and enjoys one another. Yaren made everyone comfortable immediately and everyone seemed to have a great time. Those new to Rick Steves commented often about how much they were learning from Yaren.
Favorite "WOW" moment
"There were many wow moments. Seeing the Blue Mosque at night was beautiful as was the cruise up the Bosphorus. For me the archaeological museum was a big highlight and seeing the landfalls, the aqueduct and the cistern."
Jeff
Evergreen, CO
Tour: 05/18/14
Overall rating:
Just right! the right amount of everything and an amazing guide.
Favorite "WOW" moment
"The story of the Chora Museum,"
Greg
Midland, MI
Tour: 05/18/14
Overall rating:
Everything was well prepared and organized. Yaren was very knowledgable about the history which really added to the experience. What I like about the Rick Steve's approach is that they get you familiar with how to get around using public transportation so that you can do additional sightseeing during your free time.
Favorite "WOW" moment
"The cistern was the unexpected wow moment. A hole in the ground to store water didn't sound attractive but I went anyway. Turns out it was the most impressive structure of the tour. Glad I went."
Tomas
Waltham, MA
Tour: 05/18/14
Overall rating:
Our guide (Yaren) was outstanding! This was our first trip with Rick Steves, we're delighted and looking forward to many more journeys with this great tour company. The tour pace was exactly as described, it provided a great balance between fast pace and free time. Superb itinerary, always interesting.
Favorite "WOW" moment
"Among the many "wow' moments were the magnificence and awe of the Hagia Sophia, plus the awakening of the need to learn more about the history of Asia Minor."
Linda
Los Gatos, CA
Tour: 05/18/14
Overall rating:
This was our first group tour experience. We have been traveling independently using our trusty Rick Steves' guide books for over a decade. I was cautiously optimistic but was not prepared for what an excellent experience this would be. From the spirit of the other tour members, to the itinerary, to the unbeatable tour guide, Yaren, this tour far exceeded anything I could have imagined.
Favorite "WOW" moment
"Istanbul is simply a "wow" location in and of itself. When we went on public transportation and walked through the Bosphorous cruise launch area, I was expecting to get on a public ferry. I was "wowed" when I realized that it would be just us tour members. What an unexpected luxury. It was great fun to be with only the other tour members and touring the Bosphorous was a beautiful experience. I was also "wowed" by the view from our breakfast room and evenings on the roof of our hotel."
Brenda
Ketchikan, AK
Tour: 04/13/14
Overall rating:
Wonderful way to learn about Turkey prior to going out and traveling on our own.
Favorite "WOW" moment
"The information provided by our guide during the neighborhood walks was incredible."
Weather

Turkey / Istanbul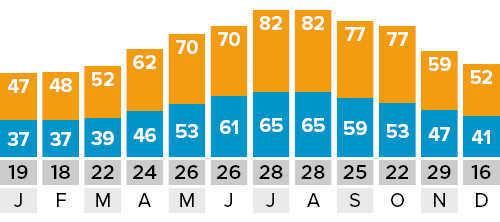 Pre-Tour
We've put together some specific information on what you should know about this tour before you go. You'll also find more general information about "Getting Ready for Your Tour" on our Tour FAQ.
Trip Resources
Learn more about Istanbul: Check out a collection of Rick's TV shows, radio interviews and articles, plus find a list of recommended books and movies.
Transportation
Prior to your tour departure, you will receive detailed directions on how to get from the airport to your tour hotel, as well as contact information for your hotel in case you wish to book pre- or post-tour hotel accommodations.
Many tour members arrive a day or two before the tour begins — and those who don't, wish they had. This allows you ample time to get over jet lag and make the most of the first few days of the tour.
Istanbul is well-connected for extending your Turkish or European adventure. For information about flying within Europe, ask your travel agent or check Rick's list of European budget airlines. For Turkey, you can check schedules and purchase tickets at Turkish Airlines (www.thy.com/en-INT), Atlas Jet (www.atlasjet.com), and Onur Air (www.onurair.com.tr/onurair).
Read Rick's train travel and rail pass tips to decide if your travel plans merit a rail pass.
If you have additional European travel or tour questions, contact the Tour Department at 425-608-4217 or email tour@ricksteves.com.
Sightseeing On Your Own
If you arrive in Istanbul before your tour begins, use Rick Steves Istanbul guidebook to get oriented. Ride the public transportation, try out a few words of Turkish, and get over your jet lag with lots of fresh air and exercise.
Here are a few suggestions for sightseeing in Istanbul that we do not do as a group: Dolmabahçe Palace; Yerebatan Cistern; Çemberlitaş Hamam; Rüstem Paşa Mosque; Pera Museum; Military Museum; and the Istanbul Modern Arts Museum. For details, please see Rick Steves Istanbul guidebook.
For more pre- and post-tour travel information, please visit our Turkey guides' website at www.srmtravel.com.
Packing
In Turkish mosques, women are expected to cover their heads with scarves. You may want to pack a scarf or purchase one in Istanbul.
For more advice on what (and what not!) to pack, see Rick's packing tips.