Venice

Varenna

Lake Como

Cinque Terre

Florence

Assisi

The Forum in Rome
Tour Questions? Call 425-608-4217
My Way® Italy in 13 Days Tour
Following a route that connects Italy's must-see sights — from Venice to Lake Como, the Cinque Terre, Florence, Assisi and Rome — Rick Steves' money-saving My Way tour gives you the freedom to decide your own daily sightseeing priorities and pace. We cut the stress by providing comfortable rooms in centrally-located hotels, private bus transportation from city to city, and an Italy-savvy trip escort to help advise you along the way. Join us for My Way: Italy in 13 Days!
What's Included
This is an "un-guided" tour — giving you the freedom (and responsibility) to manage your daily sightseeing schedule and meals
A small, friendly group of 24-28 people will share our big, comfy bus during the trip, but not do organized sightseeing together
A Rick Steves escort will manage the group's transportation and hotel arrangements, and provide advice for sightseeing, meals, etc.
All group transportation from Venice to Rome
12 nights accommodations in memorable, centrally-located hotels
All breakfasts are included
All tips for escort and driver
Free Audio Europe™ app for Apple and Android (free podcast/mp3 files) featuring Rick's audio walking tours of sights, museums and neighborhoods in Florence, Venice and Rome. Also includes Rick's radio interviews with experts on destinations covered in this itinerary
More free stuff including Rick Steves' Italy guidebook; Europe Through the Back Door travel skills handbook (one per household); Italian phrase book; My Way: Italy Sightseeing Supplement; moneybelt; and earplugs
Guaranteed tour price, locked in the moment you make your deposit
Optional single supplements — this tour has a limited number of private rooms for solo travelers for an additional fee
Tour alum discount of $50 for each tour you've taken prior to 2014
50% discount on a consulting appointment with our in-house experts to assist with your pre- or post-tour travel plans
Flexibility should you need to transfer, or cancel/interrupt your tour
Costs not covered: As this is not a guided tour, you will be responsible for the cost of all your lunches, dinners, drinks, admissions, sightseeing, and non-group transportation. Be sure to plan and budget accordingly. See our Tour Conditions Agreement for important details regarding everything listed above
Itinerary
Sightseeing notes
(r) = reserve a time before you leave the USA
* = included in Rick's audio walking tours
Day 1: Welcome to Italy
Welcome to Italy! Today is a great day to simply get lost in Venice (remember, it's an island), exploring the alleys and cruising the canals. We'll meet at our hotel at 5 p.m. for a group get-together. Your escort will give an overview of the days ahead, answer your questions, and offer a quick orientation to our neighborhood. Then you're free for dinner on your own. Sleep in Venice (2 nights).
Day 2: Exploring Venice
The entire day and evening are yours to experience the Byzantine majesty of St. Mark's Basilica*, the formidable Doge's Palace*, the masterpiece-packed Frari Church*, maybe take in a church concert, waltz on St. Mark's Square, or pub-crawl your way through this unique city. No bus today.
Day 3: Lake Como
This morning we'll say "Ciao Venezia" as we meet up with our bus and drive to Lake Como. Along the way, we'll stop to grab lunch before arriving at our final destination — the sleepy Lake Como village of Varenna, where you'll have plenty of time to explore its romantic promenade, tiny harbor, and narrow lanes. Sleep in Varenna (2 nights). Boat: ½ hr. Bus: 5 hrs.
Day 4: Cruising Lake Como
All you'll need is a Lake Como ferry boat pass and you'll have the entire day and evening free to explore the villages and waterways of romantic Lake Como, including such elegant stops as Bellagio. Hike up into the Alpine foothills for unforgettable vistas, or take an hour-long train trip to Milan for a day of city sightseeing. No bus today.
Day 5: Cinque Terre
Today's destination is Italy's Cinque Terre: five perfectly preserved fishing villages, laced together with hiking paths that meander between vineyards and the deep blue sea. After winding our way down to the seaside village of Levanto, we'll board a train for the 10-minute ride to Monterosso. We'll arrive late this afternoon, with plenty of time to enjoy Monterosso's pleasant eateries and ambiance. Sleep in Monterosso (2 nights). Train: ¼ hr. Bus: 5 hrs.
Day 6: Exploring the Cinque Terre
Ahh, it's time to take a "vacation from your vacation" today in our Mediterranean getaway. Pick a Cinque Terre village and spend your day exploring the stairways and alleyways, sunning yourself on the rocks, or sipping a cappuccino and catching up on your journal at an outdoor café. Or, if you're looking for lots of exercise, fresh air and panoramic views, start your day early and hike the cliff-side paths that connect the towns. For dinner tonight, enjoy what's local and fresh: the seafood and the "best pesto pasta in Italy." No bus today.
Day 7: Florence and David
We'll drive straight to Florence this morning, so you can hit the ground walking. This afternoon is yours to explore the Renaissance city, including Brunelleschi's magnificent cathedral dome*, Ghiberti's Baptistery doors*, and other creations that helped define this world-changing era. You could even take time to visit the Accademia Gallery*(r) and marvel at works of sculptural genius: Michelangelo's rough-hewn Prisoners and his greatest masterpiece, David. Sleep in Florence (2 nights). Train: ¼ hr. Bus: 3 hrs.
Day 8: Renaissance Florence
Today is yours to devote time to the breathtaking Renaissance art of the Uffizi*(r) — home to the finest collection of Italian paintings anywhere — including works by Leonardo, Botticelli, Michelangelo and more. Or you could stroll across the delightfully medieval Ponte Vecchio, and visit several of the city's art-filled churches and museums, browse the colorful markets, and find a special trattoria for dinner on your own. No bus today.
Day 9: Assisi
Today we'll venture into the heart of magical Tuscany, stopping for several hours to poke around the quiet lanes of a friendly hill town. This afternoon we'll make a modern-day pilgrimage to the beautifully-preserved hill town of Assisi, the hometown of St. Francis. Sleep in Assisi (2 nights). Bus: 4 hrs.
Day 10: St. Francis' Assisi
In a time of unprecedented church wealth, St. Francis inspired a refocused spirituality through poverty, humility, and the beauty of nature in Umbria. You'll have all day and evening to experience the beautifully-frescoed Basilica of St. Francis*, and wander through (and wonder at) this charming town and its surrounding hills. No bus today.
Day 11: La Dolce Vita Rome
This morning we'll get an early start as we make our way from Assisi to Rome, with a quick stop for lunch along the way. Arriving at our Rome hotel this afternoon, you can enjoy dinner at the outdoor café of your dreams, then celebrate la dolce vita Roman-style, with an after-dinner stroll through the floodlit heart of the city, lacing together the lively Campo de' Fiori, classy Piazza Navona, and splashy Trevi Fountain. Don't forget to taste some refreshing gelato along the way. Sleep in Rome (2 nights). Bus: 3 hrs.
Day 12: A Day of Roman Roamin'
Rome is the grand finale of our trip, packed with historical riches, cultural delights and an infinite supply of wows. Today, aided by Rick's audio tours, you could follow the footsteps of emperors through the Roman Forum*, Colosseum* and Pantheon*. If the Renaissance is more your speed, the immense St. Peter's Basilica* (home to Michelangelo's sublime Pietà) and the sprawling Vatican Museum*(r) (home to his mind-boggling Sistine Chapel) are a metro or bus ride away. It's your final night in Rome, so get out and make it special. Salute! No bus today.
Day 13: Tour Over After Breakfast
It's a breeze to reach Rome's airports by taxi or train. Your escort will help you with any post-tour planning, leaving you well prepared for the road ahead. Grazie e ciao!
Itinerary specifics subject to change.
Activity Level
Our tours are physically active! It's an essential part of the Rick Steves tour experience. On our My Way: Italy in 13 Days tour — among other things — you'll need to happily...
Carry/roll your luggage over uneven pavement (several blocks possible) and up stairways to reach your hotel; then up several flights of stairs to reach your room.
Sleep with street noise and no (or weak) air conditioning.
Be responsible for your own daily sightseeing, admissions, meals (except breakfasts) and non-group transportation.
Reviews
Judie
Lutz, FL
Tour: 10/13/13
Overall rating:
The tour was perfect from the very beginning! Our tour guide was outstanding and brought a breath of fresh air into our experiences just by her personality! Of course, you cannot beat Italy and it proved to be all that I expected and more!!
Favorite "WOW" moment
"Wow - absolutely no cars in Venice (or motorized vehicles), snow on the Swiss Alps seen from Varenna, quaintness of the Cinque Terre and loveliness of Assisi ... my favorite areas!"
Mike
Boise, ID
Tour: 10/13/13
Overall rating:
Awesome
Favorite "WOW" moment
"There were too many to list."
Cheryl
Eatonville, WA
Tour: 10/13/13
Overall rating:
Our thirteen-day MY WAY tour of Italy was the perfect choice for us. We didn't have to worry about scheduling, route, transportation or lodging, and yet we were free to explore each new site at our own pace. Our fellow tour members were a cordial, fun group with whom to visit and share experiences.
Favorite "WOW" moment
"We had many "wow" moments on this first visit to Italy, including first views of the Alps from Lake Como, of the Italian Riviera from Monterosso, of the Tower in Pisa, and of the Colosseum, to name just a few. We also experienced a WOW moment from the comfort of our bus during a spectacular rain, thunder and lightning storm between Florence and Assisi!"
Leslie
Eatonville, WA
Tour: 10/13/13
Overall rating:
Favorite "WOW" moment
"My favorite "wow" moment was when, after we had been traveling in a rainstorm, we saw Asissi up on the hill through a break in the clouds."
Sue
Boise, ID
Tour: 10/13/13
Overall rating:
The MY WAY tour was the perfect fit for our family. We appreciated the independence that we had once we arrived at our destinations, but the security of having accommodations that were centrally located, safe, clean and charming was wonderful. Of course we also appreciated having a guide that was there to answer questions, provide valuable information, and to orient us upon arrival. Brenna was a excellent guide. Finally, the security of safe and efficient transportation was wonderful.
Favorite "WOW" moment
"I had many "wow" moments, but one that stands out was seeing David in Florence. It was hard to wrap my mind around the fact that I was actually there."
Cheryl
Tampa, FL
Tour: 10/13/13
Overall rating:
It was obvious from the first day that your tour organization knew just what needed to be done and did it. The trip went seamlessly from our point of view although being a teacher I know that behind the magic there could be lots of hair-pulling. There was the right amount of time for exploring, explanation, interaction and laughter. Perfect trip. When I retell our vacation stories at home the first thing people recognize is the rick Steves' name and its stellar reputation. We love Brenna.
Favorite "WOW" moment
"Staying right in the middle of town in those quaint locally owned hotels."
Vicki
Canby, OR
Tour: 10/13/13
Overall rating:
I would rate it really as very good overall. Having the transportation and the hotels all set up was wonderful. Going to the smaller towns of Varenna, Monterosso and Assisi was the highlight of the trip and something we wouldn't have done on our own. The itinerary was good with some down time in the smaller cities. Having orientation when we got to a city helped ease anxiety and let us make good use of our time. It was good to have 2 nights in each city.
Favorite "WOW" moment
"My wow moment was the breathtaking scenery in Varenna and our view from our room."
Margaret
Seffner, FL
Tour: 10/13/13
Overall rating:
I saw magnificent scenic views, mountains, lakes, hillside villages, and beaches as well as many historically significant churches, palaces, museums, and buildings. I sampled foods, drinks, deserts, from a culture different from my own. My appreciation for my home and lifestyle was reinforced. I get a kick out of knowing first hand that palm trees, hibiscus, blue plumbago, impatiens, petunias, lemon, lime, and persimmon trees, and hydrangea all grow in Italy.
Favorite "WOW" moment
"How can I pick one? Arriving by vaparetto in the canals of Venice, that first glimpse of the colorful buildings with the water lapping at their doorsteps was amazing. Opening the window of our room in Varenna and looking out over the calm, blue waters of Lake Como took my breath away. Standing on the shore in Monterosso looking out over the Mediterranean Sea was truly amazing. The approach to Assisi was beautiful, but not as much as the view from Assisi itself once we were there at the top."
Mike
El Cajon, CA
Tour: 10/11/13
Overall rating:
Great experience, the MyWay tour offered the benefit of support while still having the freedom to do the things that most interest you.
Favorite "WOW" moment
"Visiting the historical sites."
Donald
Louisville, KY
Tour: 10/11/13
Overall rating:
This tour exceeded my hopes and expectations. The information provided re: directions is detailed, the hotels are in the heart beat of the cities we stayed in. I often thought throughout the trip how grateful I was to not have to negotiate the streets, hotels, restaurants, museums, etc. Our driver Sivourio was excellent, no need to be concerned re: any part of the transportation, amazing the tight spots he was able to take the bus into for our comfort.
Favorite "WOW" moment
"I don't think I can define a favorite one, too many. The overall excitement was continuing WOW throughout, the arrival in Venice may nose out many other sites."
Ann
Scarborough, ME
Tour: 10/11/13
Overall rating:
My husband and I are used to traveling independently, but didn't want to drive in Italy, so we decided to choose a tour that provided transportation and lodging. It allowed us to see both city and countryside, whereas if we had done public transportation we felt we might be confined to just cities. The tour was very well planned. Our bus driver was fabulous as was our guide, and directions were clear. Our tour group was filled with really great people.
Favorite "WOW" moment
"Hard to pick just one. Five course meal Amanda arranged in Lake Como, pesto demonstration (again arranged by Amanda), hiking in Cinque Terre, the family run olive wood shop in Assisi...Hmm...I could go on and on!"
Mary
Las Vegas, NV
Tour: 10/11/13
Overall rating:
This is my 3rd Rick Steves trip in Italy. Our escort, Amanda, was TERRIFIC and the experience was what I expected from prior trips. I wouldn't recommend this tour to anyone who hasn't been to Italy, though. Everyone else on the trip was "first-timers" and they would tell you they loved having it "my way"... but they don't realize what they are missing by not having guided tours. I could tell that they missed a lot of explanations, and were also "lost" finding their way around.
Favorite "WOW" moment
"I was surprised how much I liked Assisi as it was not on my "must see" list. It was the prettiest town we visited on this trip."
Debra
Atlanta, GA
Tour: 10/11/13
Overall rating:
My husband Matt & I enjoyed the tour and feel the itinerary was perfectly balanced. We had restful opportunities along with the high points. No time was wasted. The hotels and ground transportation arrangement allowed us a much less stressful planning process. Amanda gave us information before we arrived in each city which helped to get oriented to make the most of our time.
Favorite "WOW" moment
"The countryside from the top of Rocco Maggiore. Also a bit light headed after the circling stairs."
Leonard
Seattle, WA
Tour: 10/11/13
Overall rating:
Great tour! Having hotels booked and a bus to shuttle us from town to town took a lot of the stress out of our visit. Our guide, Amanda, was terrific - patient, knowledgeable, available. Good itinerary, felt like we hit some of the major highlights of north & central Italy.
Favorite "WOW" moment
"Got within about 30 feet of Papa Frank in St Peter's Square (this was actually a few days after the tour had ended)."
Joan
Seattle, WA
Tour: 10/11/13
Overall rating:
Just what we wanted. The tranportation connections were smooth and efficient, it was great to have the hotel accomodations all made, our guide was a great resource, (and lots of fun!), we appreciated meeting other travelers, but not being bonded at the hip with them:)
Favorite "WOW" moment
"Venice at night."
David
West Chester, PA
Tour: 10/11/13
Overall rating:
Each of the 7 cities we explored had it's own character. The common thread for me was the art and architecture. Our Rick Steves representative was extremely helpful and always willing to go out of her way to ensure a quality experience.
Favorite "WOW" moment
"The ancient roman ruins were awe inspiring. As an American, I realize there is nothing in the US that will stand the test of time....nothing."
Glenn
Allyn, WA
Tour: 10/06/13
Overall rating:
It was everything we had imagined and more. The ease of travel and lodging was wonderful.
Favorite "WOW" moment
"My faorite were the three sculptures by Bernini in the Borghese Museum, however the scale and opulance of the Doge's Palace in Venice was scound. But - it is hard not to be knocked out by half a dozen other sites."
Betty
Gainesville, FL
Tour: 10/06/13
Overall rating:
We have not taken a tour per se in at least 10 years so this was a new experience for us. The My Way tour did have appeal and I think it worked well. We prefer to stay longer than two nights in a city. We found the tour group to be of the best - they all were avid travelers and therefore nothing was complained about and everyone was very punctual. A really great group of people. The itinerary was also terrific, going from a large city to a small city. I could do without Rome
Favorite "WOW" moment
"We would have to say that we preferred the smaller cities, so my favorite Wow moment was when we were in Cinque Le Terre, looking out upon the ocean from one of the higher elevations. My partner, Dick being the "history buff" that he is was very taken with Rome and Venice."
Scott
Atlanta, GA
Tour: 10/06/13
Overall rating:
As this was my second visit to Italy, I couldn't have been more pleased with the My Way option. Despite questionable weather at times, my travel companion and I were out and about exploring. Our hotels were pleasant, comfortable and very accommodating. Our fellow travelers in the group were congenial and very friendly. It says a lot for Rick Steves Europe and the genuinely interested and positive clients the company attracts.
Favorite "WOW" moment
"My favorite wow moment was visiting the Cappelle Medicee in Florence. Just spectacular! Despite work ongoing at the time, it in no way diminished the jaw dropping experience!"
Ronald
Colfax, CA
Tour: 10/06/13
Overall rating:
This was a great trip. The my way tour fit us perfectly. We did not have to worry about accomodations or transportation; that was a big relief as we do not speak the language. The bus driver was excellent and in a country where aggressive driving is the rule, he drove expertily and sensiblhy. Bravo John Carlo our bus driver. Dimitri our guide was the best. He was knowledgeable, prompt, and a great communicator. No negative comments; totally positivel
Favorite "WOW" moment
"It was all a wow moment for us as this was our first overseas trip. We have the natural wonders in the US....grand canyon, redwood trees, Glacier Park...They have the incredible history and stuctures. Seeing the Colloseum, Forum, St. Peters, Vatican, Sistine Chapel, Pantheon, Grand Canal, David, Assisi, and so on was unforgettable."
Whitney
Seattle, WA
Tour: 10/06/13
Overall rating:
This was my third trip to Italy. The purpose of this trip was to celebrate my 50th birthday. The plan was food and beverage with a few museums, sights, and walks along the way. The Freedom and Flexibility of the My Way Tour allowed for some busy days followed up with relaxing days to do nothing but leisurely walk around, find a sidewalk café, and consume everything around me.
Favorite "WOW" moment
"Hmm, I'd rather not say."
Richard
Blue Springs, MO
Tour: 10/06/13
Overall rating:
This was our first vacation outside the US. It was one of our bucket list items. We absolutely had a fantastic 2 weeks. I would not know how to ask for it to be any better.
Favorite "WOW" moment
"It is so difficult to name just one "wow" moment, but hiking the trail from Monterrosso to Vernazza in the Cinque Terre region was my favorite part of the trip. Spectacular!"
Michael
Bend, OR
Tour: 10/06/13
Overall rating:
I expected a good trip. Having Dimitri Rigas as our guide made it an outstanding trip. He was fun, knowledgeable, and caring. We signed up for the tour " Italy your way" I am pleased we did. I did not want to be one of those thousand of people following a person at the head of the line with an umbrella pointed at the sky. I appreciated being able to ask our guide, Dimitri about the area and getting ideas on what to do consistent with our concept exploring Italy.
Favorite "WOW" moment
"Viewing and walking through the Colosseum in Rome."
Elizabeth
Blue Springs, MO
Tour: 10/06/13
Overall rating:
This was the best trip that I have ever taken! The great variety of experiences and the lack of stress due to great transportation and hotel arrangements made this trip relaxing and magical!
Favorite "WOW" moment
"Being in the Cinque Terre was so beautiful and special! The sun finally came out and the sea sparkled!"
Mary
Lakewood, CO
Tour: 10/04/13
Overall rating:
My first Rick Steves' tour & I certainly hope more! The preparation was efficient, thorough, & always pleasant with any staff member if unique questions came up. All the information provided to us was invaluable, and, empowered me. I have taken other tours through the years, but, this "My Way Tour" was extremely well done. Thank You!!
Favorite "WOW" moment
"How quickly we all became so amicable."
Bette
Blanco, TX
Tour: 10/04/13
Overall rating:
Our visits to Europe before had always been of the fly and stay or "fly-drive" type of vacation. This was our first visit where we were on a bus. What a relief not to have to navigate the roads and traffic of large cities. Members of our group were so friendly you felt as though you were among old friends. It was nice to see a face you recognized while touring the cities. The tour was structured so that each city built upon the other until we reached the ultimate in Rome.
Favorite "WOW" moment
"Having the opportunity to be in places only read about in books, know what had transpired there, and imagine what it was like to have lived those many years ago was a "wow" moment for me. Assisi was my favorite city to explore. The views were fantastic, a beautiful city, and it was full of opportunities to take pictures."
Ron
Blanco, TX
Tour: 10/04/13
Overall rating:
This was a great way to "discover" Italy without the burden of planning hotels and transportation. I have done trips where I had to drive as well as line up hotels. This made it much more relaxing. Even after learning a little about Italy, I would not enjoy driving into cities such as Rome. Even though we were on our own once we arrived at each location, having the guidance from an experienced traveler made each city that much easier to enjoy. Andrea Wolf did a great job!
Favorite "WOW" moment
"Although I wasn't sure I would enjoy Assisi, I changed my mind after our visit. St Francis Basilica was the big surprise for me. A beautiful church and a beautiful location. I guess the biggest surprise for me were the crowds. I thought things would thin out in October, but I soon discovered it was me and one million of my best friends. None-the-less, we endured and managed to have a great time."
Diane
Lakewood, WA
Tour: 10/04/13
Overall rating:
Taking everything into account, this tour was great. The tour group was very amicable -- everyone got along.
Favorite "WOW" moment
"My husband and I and two other couples from our group stopped a local girl in Lenno to ask for directions. She spent over 30 minutes talking to us, pointing out on a map all the local sites, and even called a restaurant that she recommended to tell them we were coming (she said don't eat by the lake -- too touristy and expensive but go to Il Cris). We had no plans to go to lunch, but seeing she called, we went. We were treated like royalty. Can't finish -- not enough room."
Beverly
Apros, CA
Tour: 10/04/13
Overall rating:
Had a really good time, except for the extensive walking inherent to any European tour. This one, was more do-able as I didn't have to keep up with an organized tour group. I did wish that our tour escort had walked a little slower when we were together walking to hotels / trains with luggage. It was hard to keep up! Our escort, Andrea helped us a lot with problems with ATM's and getting us back to the hotel after getting on wrong train on side trip to Milan. She was all-around helpful.
Favorite "WOW" moment
"I loved staying close to the beach in Monterosso and being able to get in the water! I loved all the water travel in Venice, I loved seeing the ruins in Rome that have become a "cat city", I loved all the opportunities for shopping for souvenir Venitian glass stuff, I loved the Chinque Terre, I loved trying to speak my limited Italian mixed with Spanish and English whenever I could. :)"
Sandy
Beaverlodge, AB
Tour: 10/04/13
Overall rating:
I had a wonderful time on the tour. Our escort was awesome and very helpful with any issues we had. My only issue was perhaps the time spent at each city. I feel it would be better if we could have spent 3 nights, rather than only 2 in the larger cities. This would allow for more time to see all the attractions. The bus was very comfortable and the driver was also very good.
Favorite "WOW" moment
"I really enjoyed Lake Como and also Cinque Terre. My wow moment was the sight of the villages built into the mountains."
Alice
Griffin, GA
Tour: 10/04/13
Overall rating:
I thoroughly enjoyed this tour, which was the right choice for us this year. We had been to Florence, the Cinque Terre, and Rome but never to Venice, Lake Como or Assisi, all of which were on my wish list, and I wanted to return to the other places. Where we had previously covered the major sites, we were able to visit secondary ones; therefore, the "My Way" plan suited us well. We enjoyed getting to know the other tour members, but I missed the group time offered on the regular tours.
Favorite "WOW" moment
"I loved Venice because it is so beautiful and unique."
Herbert
Aptos, CA
Tour: 10/04/13
Overall rating:
Have been to these cities before, 25-30 yrs. ago, but saw a lot that I missed. Really appreciated the tips & suggestions in the tour book. Also liked being able to tear out sections of the book as needed. Liked comingling with other tour members.
Favorite "WOW" moment
"Had not been to Milan before, but was impressed by the size of the rail center, inspite of the bad weather. Studied cathedrals in college, but was surprised with this one."
Jeff
Yakima, WA
Tour: 10/04/13
Overall rating:
Overall I was very satisfied with the tour, well organized and about as close to as advertised as you could get. Being my first time to Italy, and to Europe, it was great going to as many cities/towns as we did in 13 days, but looking back I would prefer less cities/towns and more time spent in each. I left the bigger cities wishing I had at least one more day to explore, take in the architecture, visit museums, etc.
Favorite "WOW" moment
"I had two "wow" moments. First was seeing the "David" statue and a few of Michelangelo's unfinished pieces of sculpture in Florence and the second being the Colosseum in Rome. Both of these left a lasting impression on me that I had not anticipated."
Paige
Overland Park, KS
Tour: 09/29/13
Overall rating:
I was extremely impressed by our guide. She was young, positive, and extremely knowledgeable. I enjoyed getting to see so many different parts of Italy. It was a very fast paced trip. When you are only at each city for a day and a half, you must see all that you can in the short amount of time!
Favorite "WOW" moment
"I don't think I had a favorite "wow" moment. I know that I was kind of surprised by Rome because it was so different than all of the other cities we visited, but I still really enjoyed it."
Michelle
Olathe, KS
Tour: 09/29/13
Overall rating:
Outstanding. I was very excited about this trip and it was everything I had hoped for and much more.Amanda was a big help. She made our trip so enjoyable with her knowledge and she was so much fun and easy to talk to.
Favorite "WOW" moment
"There were too many. It was one exciting day after another."
Barbara
Medina, OH
Tour: 09/29/13
Overall rating:
I have only the highest evaluation possible for the My Way: Italy in 13 Days Tour. From the very first meeting to the final breakfast, every aspect far exceeded my expectations. The organization, assistance, lodging, group members and travel advice were all excellent. I cannot wait to schedule another Rick Steves tour!
Favorite "WOW" moment
"My favorite "wow" moment was the first group dinner we had in Varenna. From the taxi ride to the dinner to the limoncello at the end, it was all very special. The owner and his wife, sorry, forget names, were kind and welcoming. The food was absolutely the best I had in the entire trip!"
John
Vallejo, CA
Tour: 09/29/13
Overall rating:
Venice was our favorite city, although we also included London, Paris, and Barcelona (following Rick's book in each) to make it a tour of a lifetime. We were very happy that we were not on an escorted tour so we could pick what was important to us, and actually relax occasionally when needed. Don't confuse these tours with your standard vacation, because you need to keep moving quickly to see everything. Amanda, our tour guide was sensational- mature much beyond her years.
Favorite "WOW" moment
"When you stay in hotels built before any building (apologies to Native Americans) in the U.S., you start to get a feel how old these cities are, and how new America is. All cities on the tour had there own wow moments, but I must admit the churches and museums tend to blend together as you massage your feet and look for a place to sit."
Concetta
Vermilion, OH
Tour: 09/29/13
Overall rating:
It was well organized. The hotel locations were great and Amanda was exceptional!
Favorite "WOW" moment
"The statue of David"
Kathryn
Arlington Heights, IL
Tour: 09/29/13
Overall rating:
The itinerary was fantastic. Each city offered something unique[INVALID]food, wine, art, history. We couldn't decide which city we liked the best. My husband liked Florence, I liked Assisi and we both thought Rome was amazing. Living history. We loved our tour facilitator Amanda. She did an excellent job answering questions, giving us history lessons and setting up some terrific group dinners.
Favorite "WOW" moment
"The Colosseum. A big WOW"
Terry
Arlington Heights, IL
Tour: 09/29/13
Overall rating:
Our "My Way" experience was everything we could have asked for. Not only did we we able to schedule our own activities during our time with the tour, but the voluntary group dinner get togethers allowed us to interact with our fellow tour mates in a way that made the entire experience more complete and pleasing.
Favorite "WOW" moment
"There are really too many to mention, but the voluntary dinner that Amanda, our tour escort, set up at Il Caminetto at Lake Como was the most memorable meal we had during the entire trip. Sight seeing-wise, the Roman Colosseum was definitely a "wow" moment. Florence was also very beautiful and one of the places where we wished we had more time."
Florence
El Cerrito, CA
Tour: 09/29/13
Overall rating:
Overall a good experience. I would have appreciated more time to enjoy each location. If tours need to be 13 days, then maybe fewer locations. If I had to delete one, it would be Cinque Terre. Another day in Como or Assisi and one more in Florence. I should have purchased a Florence pass in advance, and could have seen more if I had. Florence was way too overcrowded with tourists. I felt like part of a herd there more than any other part of our tour.
Mervin
Melbourne, FL
Tour: 09/29/13
Overall rating:
Thirteen days in Italy in the varied towns we visited was really wonderful. From tiny villages to urban centers the experiences in each were memorable.
Favorite "WOW" moment
"This question is probably the most difficult but even though you think you are prepared for the David, having seen it in numerous contexts, when you first see it at the end of the gallery you are stopped in your tracks. This sculpture has long been lauded for its perfection and more than lives up to the description."
June
Medina, OH
Tour: 09/29/13
Overall rating:
This tour exceeded my expectations. We saw many of the highlights of Italy without the stress of transportation issues and booking hotels. It was thoughtfully arranged - larger cities balanced out by smaller sites-i.e. Venice - then Lake Como and Varenna and CInque Terre - then Florence - Assisi then ROMA. You must be fit for this kind of trip. Luckily I hike / walk daily, but nothing like the 6-8 hours of walking/standing/ climbing stairs.
Favorite "WOW" moment
"I've always wanted to see the amazing art in Italy. As a teacher, I've shared Michelangelo's sculpture/Sistine chapel ceiling with students, so finally seeing them with my own eyes - WOW. Also the beauty of the country - cliffs of Cinque Terre and Lake Como lake and mountains. God's creation and man's created art were highlights."
Lois
Albuquerque, NM
Tour: 09/29/13
Overall rating:
With no expectations as this was my first European adventure as well as my first tour, I was pleased with the overall experience. Having added a day on the front, I missed the much welcomed information received on the actual first day of the planned tour. Also, it would have been helpful to know when a group dinner was planned so personal planning could work around it.
Favorite "WOW" moment
"Being told to "go with the flow" was very helpful as there were last minute changes with delays due to traffic, cancellations of vaparetto, weather challenges, etc. This made for an enjoyable experience unclouded with comparisons."
Elaine
Camas, WA
Tour: 09/22/13
Overall rating:
It was nice to see so much of Italy in the time we were there and not have to worry about logistics too much. Our guide provided a good introduction to each location before arriving. The bus was a very comfortable way to travel.
Favorite "WOW" moment
"Arriving in Venice at the beginning of the trip and walking around. It is such a unique place with the architecture and canals."
Dan
Camas, WA
Tour: 09/22/13
Overall rating:
My way is the way for me: We enjoyed the freedom to do what we please while not having to deal with the logistics of accommodations and transportation.
Favorite "WOW" moment
"St Peter's Basilica. Most amazing place. The Seafood in Monterosso was outstanding! The medieval architecture in Venice was like stepping back in to time."
Craig
Ashland, VA
Tour: 09/22/13
Overall rating:
Favorite "WOW" moment
"Bernini sculptures in the Borghese Gallery, St. Peter's Basilica, and St. Francis' Basilica/Medieval Assisi."
John
Swansea, SC
Tour: 09/22/13
Overall rating:
We had a wonderful time on the Rick Steve's My Way tour of Italy. Our Escort, Joan Robinson, was very knowledgeable and very helpful with any concerns or problems that arose during the entire trip. She made the trip very easy for us and also very enjoyable. The sights in Italy are beautiful and hopefully we will be able to go back there and enjoy it again. We like the company and might use your services to tour Ireland at some point in our future. Thanks for a wonderful time.
Favorite "WOW" moment
"I did not have an exact favorite wow moment, but I think that I enjoyed the beauty of the Dolomites, a side trip, and the beautiful city of Assisi on the top of the mountain with the 360 degree view of the surrounding countryside."
Rose Ann
Encinitas, CA
Tour: 09/15/13
Overall rating:
enjoyed the pace of the trip with just enough time to experience the "must sees" in each of our city destinations it was hugely enhanced with our tour guide Kathleen who briefed us upon the arrival in each new stop. she was knowledgeable in so many areas. i.e., hiking, sightseeing, historical activities, good restaurants, bus and train schedules in each destination.
Favorite "WOW" moment
"loved Lake Como. beautiful and so much less hectic than the prior stop, Venice. enjoyed a dinner planned by Kathleen at a private home. That to me was extremely special."
Christy
Del Mar, CA
Tour: 09/15/13
Overall rating:
Incredible experience! Cities/towns chosen for stay overs were fantastic. Excellent hotels. The bus experience allowed us to relax while seeing the countryside. Our escort could not have been better.
Louise
Colorado Springs, CO
Tour: 09/15/13
Overall rating:
This was a great introduction to the country of Italy. There is so much to see and learn. I enjoyed the bigger cities with the rich art history but I was enthralled with the smaller villages. There was a nice mix between the two.
Favorite "WOW" moment
"I have a few. The scenery around Lake Como; how our guide in the Accademia in Florence brought Michelangelo to life; the peacefulness of Assisi; wandering into a full choir concert in the Pantheon; and, of course, the Sistine Chapel. We also saw an octopus pizza!"
Karen
Camarillo, CA
Tour: 09/15/13
Overall rating:
We had a very delightful tour of Italy, our way! Our tour guide, Kathleen, was there to answer questions, give suggestions and make transportation and hotel reservations. We were able to concentrate on what we wanted to see and not how to get there and where to stay! I feel that I have really seen Italy!
Favorite "WOW" moment
"My favorite was the Sistine Chapel. It was a wow moment that I wished could have lasted longer."
James
Peachtree City, GA
Tour: 09/15/13
Overall rating:
I had physical problems (foot) which affected my trip. Fortunately our escort , Kathleen, was a great help and found me a doctor in Venice who dispensed medication which solved my problem after a few days.The good news is my problem was at the beginning of the trip and not at the end so my memories will be of all the great days after I felt better
Favorite "WOW" moment
"Many of those. Number two town on your list at Cinque Terre blew me away. By the way, the Wx was perfect our entire trip. "David" at Academia in Florence was amazing. Many others."
Lois
Maineville, OH
Tour: 09/15/13
Overall rating:
The My-way Italy trip was one of the best trips I have ever taken. It was even better than we had expected it to be. The format was ideal. And the towns and cities on the tour were all different and each offered a unique experience. The combination of big cities and quaint towns provided great variety. We planned what we wanted to do in each place and did it at our pace. We even enjoyed getting lost in Venice and confused in Rome. Our group members were fun and wonderful traveling companions.
Favorite "WOW" moment
"Hard to pick...maybe looking down at Vernazza from the hiking path."
Michael
Boulder Creek, CA
Tour: 09/15/13
Overall rating:
We had a great time, this was the best vacation we've ever had. The itinerary was well selected, the escort very helpful, and we had a blast with the other folks on the tour.
Favorite "WOW" moment
"Venice is an amazing place, like no other place on earth I imagine."
Theresa
Tucson, AZ
Tour: 09/15/13
Overall rating:
We had taken the "Best of Italy" Tour several years ago and wanted to return so felt this was a great choice to see all of our favorites places again. The Tour was all we hoped for: great guide and wonderful group of fellow travelers.
Favorite "WOW" moment
"All of Italy is a "wow", but my favorite moment of the trip was standing on the roof of our hotel in Florence at dusk and seeing the Duomo and other buildings lit up."
Marrion
Baltimore, MD
Tour: 09/15/13
Overall rating:
This was our first trip to Italy and I was in awe of the country. I loved the experience. The tour provided just the right amount of structure, without being too confrining. It was great running into our fellow tour members in the villages and joining up for dinner or drinks.
Favorite "WOW" moment
"Exploring Venice was incredible. We wandered the back aleys, found cofee bars, d stray dogs and grandmas returning from mass. From our room's balcony we could hear the bells of St Marks and the gondilier on the small canal behind the hotel, it was magic."
Joseph
San Jose, CA
Tour: 09/15/13
Overall rating:
I thought the concept of the "my way" experience really met our requirements. It was a fun, enjoyable trip. The accommodations were very good. The various cities [INVALID]ed were good as well. Our escort was excellent. The group was also very good.
Favorite "WOW" moment
"I enjoyed Cinquetera; beautiful location and the view between the two cities was simply stupendous."
Mary L
Lafayette, LA
Tour: 09/15/13
Overall rating:
our guide was fabulous, helpful, not intrusive, sensitive, wonderful
Jim
Seattle, WA
Tour: 09/08/13
Overall rating:
meeting great people. No pressure traveling and making arrangements! Sad to have it end.
Favorite "WOW" moment
"Getting to Venice and seeing it in person for the first time."
Susan
Sarasota, FL
Tour: 09/08/13
Overall rating:
We had a great time. Joanne was an awesome guide. The only thing was that the mattresses in some of the hotels were really bad. I know this is a 3 star hotel tour, not a 4 star hotel tour, so I guess that's why it was a problem. Other than that, the itinerary and the time spent in each city was spot on. We were lucky that we had a great group; everyone was punctual, no stragglers. Had a wonderful time. Wish you had a "My Way Tour" in Spain. We'd be signing up for that!
Favorite "WOW" moment
"Seeing Venice for the first time (for my husband, I've been to Italy 3 times before) and the Duomo in Sienna, which Joanne picked out for us to do on a day trip. It was outstanding. Also Assisi was very beautiful; the hotel was great. Our view from our hotel in Monterosso in the Cinque Terre was spectacular. One of our favorities was Lake Como, as well. And of course the food was amazing."
Mike
Shoreline, WA
Tour: 09/08/13
Overall rating:
We had a great time! The tour members were a lot of fun, Joan was a great tour guide, and our accomodations were very nice. It was a little disappointing that the bus driver could not speak English, but he got us where we needed to go!
Favorite "WOW" moment
"Walking the Cinque Terre trail was absolutely beautiful, and we certainly enjoyed swimming in the Mediterranean Sea."
Nellie
Beaverton, OR
Tour: 09/08/13
Overall rating:
It was beyond my expectations!! Just fabulous, I would go again at a moments notice if I could.. Joanna our guide was a very saavy, classy traveler and also a confidante.. willing to help all she could.. that girl deserves a raise, steve!! Best spent money I every used on a trip, loved the hotels, their locations, the families who ran them, and I have discovered... there is NO bad food in Italy!!! Forget your diet,eat what you want, you will walk it all off!!!
Favorite "WOW" moment
"The moment I stepped off the metro in Rome and walked up to street level, seeing the huge coliseum before me was breathtaking! Also, finally arriving at our hotel in Assisi, the hotel owner came out to great our guide with a warm welcome and hugs.. I knew we were very welcomed... then the hotel there, the Hotel Umbria..a lovely place indeed.."
Carol
Casper, WY
Tour: 09/08/13
Overall rating:
This was the first time I traveled as a single women in Europe, I decided to take a My Way tour because it seemed like the best of both worlds; a group of people to travel from city to city with, and accommodations and ground transportation arranged, but free time on my own. Well, I had no idea it would meet and exceed all my expectations, the group of people I traveled with as well as our travel consultant Joanna were fabulous, I highly recommend it to both singles and couples...delightful.
Favorite "WOW" moment
"It was all a Wow!!!! A truly life changing trip and experience. Every location was so different and a whole different vibe."
Jerry
Lakewood, WA
Tour: 09/08/13
Overall rating:
A great way to get an overview of Italy: you provided the accommodations, inter-city transport, and advice, while we decided what to with our time.
Favorite "WOW" moment
"Seeing the Florence skyline open up as we exited the cathedral dome."
Cynthia
Lakewood, WA
Tour: 09/08/13
Overall rating:
We enjoyed not having to find our hotel at every city in northern Italy, and also enjoyed not being encumbered by a car, especially in the larger cities. We arrived at most cities refreshed instead of stressed by a car trip. Having Wifi on the bus was an added bonus as we could catch up on facetime with home, check information on our next city and and not spend our evening time doing either of those things. The "Italy My Way"selection of cities was great. Our escort was generally helpful.
Favorite "WOW" moment
"I loved Venice--we landed there a couple of days early and even getting lost in Venice is fun."
Vivienne
Capistrano Beach, CA
Tour: 09/08/13
Overall rating:
I had a great experience all the hotels were clean, with helpful staff and the rooms were ready on our arrival. Our bus driver was amazing, he was very professional, proficient and experienced on the sometimes windy roads. I would recommend a Rick Steve's tour and have done since my return.
Favorite "WOW" moment
"Driving down to Lake Como and seeing the lake from the road."
Francis
Bradford, MA
Tour: 09/08/13
Overall rating:
My wife, Toni and I loved the variety of cities and villages which made the trip a great fit. We also thought the locations of the hotels were fantastic. We also planned another tour after the Italy tour with a 2 day break then onto Austria, Switzerland and Germany. We will probably do another tour in a couple of years revolving around spain and portugal. Joan was a wonderful escort and a very nice, thoughtful and caring person.
Favorite "WOW" moment
"There were several WOW monents. We truly loved the Lake Como area and staying in Bellagio was first class. we were very lucky in getting a veranda with a view of the lake. Cinque Terre was also fantastic with the hotel location and the trip to Vernassa and the other sites. Our favorite place was Assissi. We loved the village, the restaurants, the hotel owners. We felt like we were part of the village and felt very close religiosly."
Antoinette
Bradford, MA
Tour: 09/08/13
Overall rating:
Where to begin...Joan was a fantastic guide who made travel, at times exhausting, so much fun. You definitely need to be able to walk a lot and climb a lot of stairs...but it is all worth it . You'll have plenty of time to relax when you get home! The places you will go and things you will see are amazing and life changing. Take it all in and enjoy every second. The My Way tour was perfect for my husband and I. We saw and went wherever we wanted to go and met wonderful people on the tour
Favorite "WOW" moment
"There were just TOO many to single one out. IT WAS ALL FABULOUS! The 16th Chapel jumps out at the moment but a 500 word limit just wouldn't do the tour justice."
Gary
Sarasota, FL
Tour: 09/08/13
Overall rating:
We enjoyed the the tour in it's entirety . The whole experience was worthwhile ,tourism , and hotels was all in the flavor of where we were. The only possible complaint I have is the beds .The beds were like box springs and unfortunately having some physical issues it wasn't comfortable .The upside I was so tired it didn't really matter much.
Favorite "WOW" moment
"Duomo Sienna , Gondola rides in Venice, the Basilica in Rome, and Assisi . it was all extraordinary Cinque Terre . The whole experience was amazing and our guide Joanne was 100 % available and helpful on everything we asked of her."
Mona
Bellingham, WA
Tour: 09/01/13
Overall rating:
First trip to Italy, and I got to share it with my husband, my mother and father! Even with planning for a year with Rick's book there were still some unknowns that Kathleen helped us with. I even managed to book the Uffizi and Accademia galleries on the wrong days of the tour somehow, which I discovered the morning we were traveling to Florence! Kathleen had us re-booked and ready to rock before our stop at the Autogrill, she was fantastic! I would book another My Way tour in a heartbeat.
Favorite "WOW" moment
"Lake Como was absolutely breathtaking. Living in Washington I see a lot of beautiful scenery but Vernazza just blew my mind. Wow!"
Joan
Seattle, WA
Tour: 09/01/13
Overall rating:
This trip was everything I hoped for and more. Kathleen was accessable and an excellent guide and resource in each location we visited. She gave us just the right amount of info as sometimes I felt overwhelmed with eveything that there was to see & do in the time we had at each location. The bus was comfortable and the auto grill stops were a fun way to break up the time between stops as well as eating great food! I would do this again & have recommending it to others!
Favorite "WOW" moment
"That is difficult to say as i felt like i needed to pinch myself in Venice, Lake Como & of course the Cinque Terra! One particular outstanding exoerience was Kathleen made arrangements for a group of us to eat at a family owned restaurant in Verana. The family came to pick us up and then served us a meal that was out of this world!"
Robert
Camp Hill, PA
Tour: 09/01/13
Overall rating:
Our favorite places were the quieter places, Verona and Assisi. But we were happy to visit Rome And and Vinice because the are on the bucket list. We will never forget those times. And, we loved our "guide". She was super helpful and did things that brought the group togethrt. This was our first Rick Steve's or ANY Euopean trip and it was great. Thank you!
Favorite "WOW" moment
"Seeing lake Como."
Stephanie
Ashland, OR
Tour: 09/01/13
Overall rating:
The My Way tour of Italy fit our needs perfectly. We had been to Rome, Florence and the Cinque Terra 12 years ago but certainly didn't mind going back. The addition of the Assisi, Venice and Lake Como made this the perfect itinerary. We did day trips to Lucca and Orvieto which gave us a break from the crowds in Florence and Rome and were on our "most wanted to see" list. The flexibility to plan our days and do these side trips with this itinerary was what sold us.
Favorite "WOW" moment
"On the scheduled tour, seeing Venice and Lake Como were a hit. On our own, getting to Orvieto was a real "wow". The cathedral is amazing, and we only saw the outside!"
Bernadette
Laredo, TX
Tour: 09/01/13
Overall rating:
Outstanding would be the best way to describe our experience. This was our first Rick Steves tour. We have been to Europe with other tour companies a few years ago. I would recommend Rick Steves Tour "My Way :Italy in 13 Days Tour " The Best! Our guide was very knowledgable and was very accommodating with our group as was our assistant guide.
Favorite "WOW" moment
""LAKE COMO" One of the most beautiful areas in Italy !"
George
Laredo, TX
Tour: 09/01/13
Overall rating:
The overall experience was most excellent. Our guide and assistant guide were energetic and helpful at every stop. The tour group was made up of a mix of ages and all were delightful. We had several "Happy Hours" and enjoyed getting to know the other tour members. The transportation and hotels worked well. Enoyed not being on a fixed schedule during the days.
Favorite "WOW" moment
"Probably the Scavi Excavations Tour of the Necropois. The history on top of history was extremely interesting. The best part was to find that the tour exited right at the entry to St. Peters Basilica allowing you to bypass the EXTREMELY long lines waiting to enter. That said, we also particularly enjoyed the Lake Como visit. What a beautiful place! The tours of the various vilas was incredibly enjoyable."
Steve
Ferndale, WA
Tour: 09/01/13
Overall rating:
The hotels and bus travel were excellent. I really enjoyed the my way experience.
Favorite "WOW" moment
"Seeing the hill towns of Tuscany."
Carol
Ferndale, WA
Tour: 09/01/13
Overall rating:
It was truly one of the most wonderful, if not the best, trip of my life! We were dazzled by every city/ town and being surrounded by so much beauty and history was at times, overwhelming! I especially appreciated the itinerary of our tour[INVALID]large cities, interspersed with smaller towns, gave a chance to "catch our breath" and enjoy each town and the unique sights, foods and things to see and do, at our OWN pace and not following the pace or choices of a tour group. MY WAY- perfect for us!
Favorite "WOW" moment
"There were many!!! But the first "pinch me" moment was probably sitting on the terrace of our beautiful Hotel Villa Cipressi in Varenna/Lake Como. Stunning, and so relaxing. While our husbands went for a swim, my daughter and I sat and soaked in the view--don't think I was ever so relaxed and in such a beautiful spot in my life!"
Joe
Ashland, OR
Tour: 09/01/13
Overall rating:
This hybrid approach worked very well.
Favorite "WOW" moment
"Side trip to Orevieto."
Carol
Green Valley, AZ
Tour: 09/01/13
Overall rating:
It was a wonderful tour and exactly what I was looking for. I hate guided tour groups but I wanted to have help in traveling from place to place and getting hotel rooms in okay sections of towns. The tour was all I wanted it to be and our guide was exceptionally helpful and very knowledgeable about all the places.
Favorite "WOW" moment
"The mammoth size of the Collesium in Rome. There were many moments that were delightful and actually too many to recount them all."
David
Seattle, WA
Tour: 09/01/13
Overall rating:
The times scheduled for each city, hotl accommodations, transportation, hospitality, and tour escorts were excellent. The tour ran smoothly and was well organized.
Favorite "WOW" moment
"St Francis Basilica in Assissi"
Vicki
Otterbein, IN
Tour: 09/01/13
Overall rating:
The tour was what we expected in terms of being an "Italian sampler". It was great to see so many cities and sites in the span of a couple weeks. What we did not anticipate was how tiring it would be to re-pack and move every third day and the amount of time on the bus to get from place to place (usually about half a day). That being said, the scenery was beautiful, the history amazing, the travel group amiable, escorts/driver competent, personable and knowledgeable.
Favorite "WOW" moment
"Had to be Lake Como...arriving at the hotel in Varenna, seeing the beautiful room and then opening the shutters onto that lake view. Definite WOW!! Other wow's not directly tour related...the Sistine Chapel was overwhelming and I became unexpectedly emotional (recommend pricey guided tour, "Pristine Sistine" with Walks of Italy), and of course, David in Florence."
Christine
Danville, CA
Tour: 09/01/13
Overall rating:
I had a wonderful experience on my 1st R/S Tour. Great people and great escort. She was informative and available for questions, help for tours or laundry or whatever. I went alone and made some wonderful friends. I really liked My Way, as I could do whatever I wanted at whatever time I wanted, there was no pressure. But I really liked joining up with tour buddies for dinner or a tour. I will travel R/S again, and thankyou for the audio tours, Steve. Ciao, Chris
Favorite "WOW" moment
"When we were in Cinque Terra, we took a ferry to the town of Portavenerra. As the boat came around the corner and those colorful homes against the hillside caught my eye, I was mesmerized by the beauty of that moment. I have a photo of that on my wall at home, and there it was for real....and the dome of St.Peters Basilica, brought tears to my eyes. It is taller than a football field on end!!! So many favorites............."
Deborah
Lincoln, CA
Tour: 09/01/13
Overall rating:
From beggining to end we had a magical time in Italy.
Favorite "WOW" moment
"My favorite wow moment was opening up our window of our hotel room (Villa Cipressi) in Varenna and seeing the romantic view of Lake Como. Of course during our entire trip there were many wow moments. Venice in the evening. Swimming in Lake Como Hiking in Cinque Terre Seeing David in Florence Hiking in the foot steps of Saint Francis in Assisi Standing in Vatican Square. Making new friends"
Melinda
Frankfort, KY
Tour: 08/25/13
Overall rating:
It was great to visit Venice after 30+ years. I even had an opportunity to arrive early and see the Biennale. I loved seeing Italian sights new to me [INVALID] Cinque Terre, Lake Como and Assisi. I wish I could have stayed longer in each place. It was a fun group, and a terrific escort. Excellent wines, wonderful food, beautiful art and nice people [INVALID] who could ask for more?!
Favorite "WOW" moment
"Walking through a vineyard, then tasting their wines, breads and olive oil with a spectacular sunset view of Assisi above us."
Patricia
Katy, TX
Tour: 08/25/13
Overall rating:
Having never been on any type of "tour" before, this experience exceeded our expectations! It was great to arrive at our destination city and do and see what we wanted on our own timeline. The people on the tour were fun and enjoyable. The bus driver outstanding. There was so much to do in Florence, one more day would have been helpful. (Don's comment)
Favorite "WOW" moment
"Only one? Trish's favorite wow moment: Michaelangelo's "David"at the Accademia in Florence. Pictures just can't convey the details (veins, tendons, fingernails..) Don's favorite: Medici Chapel in Florence. Quite unexpected WOW."
Lane
Chicago, IL
Tour: 08/25/13
Overall rating:
We loved Italy and we loved Mary, our escort. Everything about our trip was wonderful, from the accommodations to the transportation to the food, wine, sightseeing, hiking, and on and on and on. Bravo for such a well-organised and delightful tour !!
Favorite "WOW" moment
"We had several "wow" moments but if I had to pick one, it was arriving in Lake Como (Varenna) and seeing the beautiful lake views, the nearby hills, and just beautiful surroundings."
William
Cle Elum, WA
Tour: 08/25/13
Overall rating:
The tour agenda gave me a great introduction to some of the best places in Italy to explore in depth in the future. The tour leader provided just the right amount of stimulation to optimize my tendency to reach out and minimize my tendency to cling on. The "my way" format immersed me into Italian culture, cuisine, commerce, communication far more than if I had been led thru it. The rest of my group was both very independent and very close, I wouldn't hesitate to travel with any of them again.
Favorite "WOW" moment
"My "wow" moment was to hear during our travel and two days later actually see my wife's grandmother's grandmother's crypt in the same church as Michelangelo and Machiavelli, and then see a plaster replica of her crypt in the same Gallery as David."
Thomas
Atlanta, GA
Tour: 08/25/13
Overall rating:
My Way tours are the perfect combination of freedom and structure. Eliminates two major hassles: travel and hotel arrangements. Having the Rick Steves name behind you is comforting should any problems arise.
Favorite "WOW" moment
"Lake Como"
Patricia
San Francisco, CA
Tour: 08/25/13
Overall rating:
I enjoyed the tour very much. It was a pleasure to have the transportation and hotel planning handled by the tour. I liked all of the locations we visited. I was particularly surprised and pleased by the time spent on the bus; we practiced our Italian, reviewed the touring and eating opportunities of the upcoming towns, and even were treated to a sampling of Italian music. The driving time flew by. Maria/Mary, our guide, was the BEST.
Favorite "WOW" moment
"My first night in Venice, walking on St. Mark's square near the canal. Venice is WOW, WOW, WOW!! The breakfast at Hotel Victoria in Varenna was also memorable - the food and the setting can't be beat."
Judy
Finley, TN
Tour: 07/07/13
Overall rating:
Italy has been a place I have wanted to visit for years and it lived up to my expectations. Taking this tour allowed us to leave the humdrum of scheduling hotels behind and just have the excitement of planning what to see first. The hotels placed you near to most attractions and all but one would I stay at again. We had problems at the Accademia but the escort stepped in and got us situated. The Hotel Victoria was my favorite but it would be hard for any place to compete with their view.
Favorite "WOW" moment
"The Coliseum was at the very top of my list so coming around a curve and there it was took my breath. We did a tour called Coliseum at dark and it was amazing. Walking where millions of people had walked for thousands of years gave me chills."
Cecilia
Elbert, CO
Tour: 07/07/13
Overall rating:
Everything went smoothly with our tour. I generally enjoyed our hotels and our guide and bus driver were amazing. The tour was everything I had hoped and more (the bus was nicer than we could have expected and the hotels were in better locations than we had previously thought).
Favorite "WOW" moment
"Our hotel in the Cinque Terre (the Albergo Pasquale, I believe it was called) was fabulous. We had an amazing ocean view, a unique room (with one wall made from the exposed cliff wall), and fantastic service. The Cinque Terre on the whole was my favorite part of the tour thanks to the hotel and the beach, both better than I could have dreamed, and particularly the merging of mountain cliffs, an ocean, and quaint Italian towns."
James
Acworth, GA
Tour: 06/23/13
Overall rating:
Loved it! My wife and I went to Italy to celebrate our 25th Anniversary. We chose Rick Steve's Tours to help us with some travel arrangements while giving us the freedom to explore. The process couldn't have been easier and the Rick Steve's guides were professional, fun and well prepared for our group. We can't wait to go back!
Favorite "WOW" moment
"Loved the trip from airport into Venice by boat! It was really fun. Was most in awe of the coliseum, forum and Palentine Hill in Rome...hard to imagine what 2500 years of history looks like from a book."
Carol
Rochester, MN
Tour: 06/23/13
Overall rating:
We had a really nice group of 21 travelers (including us) and everyone got along great. Lots of laughs and sharing of stories at night and every morning at breakfast. Our family loved the freedom to do whatever we wanted whenever we chose to and had a great time every day. We'd do it again in a heartbeat.
Favorite "WOW" moment
"All of Venice - We arrived 2 days before the tour to get over jet lag and what a great suggestion! We took our time finding our way around town and didn't feel rushed. It was such a beautiful and tourist friendly city. We were all wowed by it."
Amanda
Chippewa Falls, WI
Tour: 06/16/13
Overall rating:
The ppl on the tour, the accommodations, the tour guide, bus and driver all exceeded my expectations!!!
Favorite "WOW" moment
"The feeling I got when it finally hit me that I was standing at the Colosseum"
Weather

Italy / Venice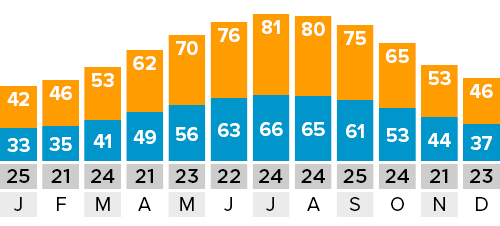 ---
Italy / Florence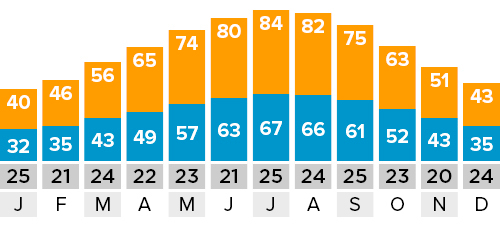 ---
Italy / Rome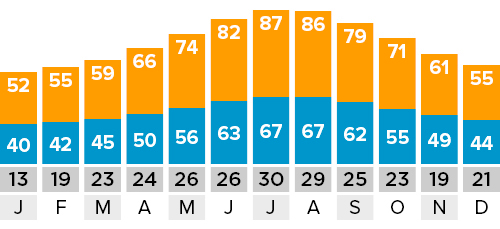 Pre-Tour
We've put together some specific information on what you should know about this tour before you go. You'll also find more general information about "Getting Ready for Your Tour" on our Tour FAQ.
Sightseeing On Your Own
When you arrive in Venice, use your included Rick Steves' Italy guidebook to get oriented. Try out a few words of Italian, and get over your jet lag with lots of fresh air and exercise.
Walking tours make a great introduction to any town. Use your free Audio Europe™ app for Apple and Android (or get free podcast/mp3 files) which includes a wealth of Venice neighborhood walks and self-guided museum tours. Check your guidebook for museum hours (some are closed one day per week; some stay open late one day per week).
Remember, you will be in charge of your own sightseeing for ALL destinations on this trip. We strongly suggest you begin planning well before you fly to Italy! To make the best use of your time and to avoid standing in long lines in Florence and Rome, we strongly suggest you make reservations at the Uffizi Gallery, the Accademia Gallery and the Vatican Museum in advance from home. See your Rick Steves' Italy guidebook for details on how to reserve.
Transportation
Most tour members arrive a day or two before the tour begins — and those who don't, wish they had. This allows you ample time to get over jet lag and make the most of the first few days of the tour.
There is more than one way to get to and from your tour. We recommend talking to your travel agent about "open jaw" airline tickets (flying into and out of different cities). It's easiest to fly into Venice and home from Rome. Both Venice and Rome are major transportation hubs, making additional travel before or after your tour quite easy.
For information about flying within Europe, ask your travel agent or check Rick's list of European budget airlines.
For information about traveling by train, read Rick's train travel and rail pass tips and decide if your travel plans merit a railpass.
Prior to your tour departure, you will receive detailed directions on how to get from the airport to your first tour hotel, as well as contact information for your first and last hotels in case you wish to book pre- or post-tour hotel accommodations.
If you need more information about additional European travel or for specific questions about your tour, contact the Tour Department at 425/608-4217 or email tour@ricksteves.com. Thinking you could use some expert, in-depth help to plan your sightseeing days? Tour members enjoy a 50 percent discount on Rick's Trip Consulting services!
Trip Resources
Learn more about Italy: Check out a collection of Rick's TV shows, radio interviews and articles, plus find a list of recommended books and movies.
Packing
While it is important to pack light, there are some items we'd like you to consider including when packing for this tour. There are some great opportunities for hikes in the Cinque Terre. While hiking boots are not necessary, we recommend you bring a pair of sturdy walking shoes.
We also recommend that you consider bringing a smart phone, tablet or other device to assist in planning your activities, and to access Rick's Audio Europe app and walking tours.
For ideas on what to pack, check Rick's Packing List and our Women's Packing List.