Colosseum

Roman Forum

Trastevere Neighborhood

Pantheon

Vatican Museum

St. Peter's Basilica
Tour Questions? Call 425-608-4217
Best of Rome in 7 Days Tour
Rome serves up Europe's most intoxicating brew of dazzling art, earth-shaking history and city life with style. On this tour, your guide will resurrect the grandeur of Ancient Rome's Colosseum, Forum, Pantheon and nearby Ostia Antica. From the Renaissance and Baroque eras, you'll marvel at St. Peter's Basilica, the Vatican Museum, Sistine Chapel, and Borghese Gallery. You'll also enjoy today's Rome, with a cooking demonstration, neighborhood walking tours, memorable restaurants, and time to explore on your own. Join us for the Best of Rome in 7 Days!
What's Included
A small, friendly group of 24-28 people — half the size of most tour groups
Full-time services of a professional Rick Steves guide and local experts who will make the fascinating history, art and culture of Rome come alive for you
All tours and admissions — at no extra cost — covering at least 16 sightseeing events • Pantheon • Evening walk through Rome • Panoramic bus tour • Catacombs of San Sebastiano • 7-day Metro Pass • Ancient Rome walking tour • Roman Forum tour • Colosseum tour • San Clemente Church tour • Rome neighborhood walking tour • Italian cooking class • Day trip to Ostia Antica • Vatican Museum • Sistine Chapel • St. Peter's Basilica • Borghese Gallery tour...and more
All group transportation during the week in and around Rome
6 nights accommodations in a memorable, centrally-located hotel
All breakfasts and half your dinners
All tips for guides and driver
Free stuff including Rick Steves Rome guidebook, Italian phrase book, map, moneybelt and earplugs
Guaranteed tour price, locked in the moment you make your deposit
Optional single supplements — this tour has a limited number of private rooms for solo travelers for an additional fee
Tour alum discount of $50 for each tour you've taken prior to 2015
50% discount on a consulting appointment with our in-house experts to assist with your pre- or post-tour travel plans
Flexibility should you need to transfer, or cancel/interrupt your tour
Fine print: You are responsible for the cost of your drinks and free-time sightseeing. See our Tour Conditions Agreement for important details regarding everything listed above
Itinerary
Daily Activity Key
Light = 2-4 miles of mostly level walking throughout the day.
Moderate = 2-6 miles walking throughout the day with some hills and stairs.
Strenuous = 2-8 miles walking throughout the day with lots of hills, stairs and uneven terrain.
Day 1: Welcome to Rome
Let's get together at our hotel for a meeting at 3 p.m. this afternoon. After an orientation walk through our neighborhood, we'll get oriented to Rome's efficient metro system and then enjoy an "Am-I-really-here?" la dolce vita stroll through the heart of Rome, soaking up the city's evening ambiance at the classy Piazza Navona and the remarkably-preserved, 2,000-year-old Pantheon. Our day will end with a chance to get acquainted during a "Welcome to Rome" dinner together. Walking: moderate.
Day 2: Ancient Rome
After breakfast we'll ride the metro back in time to Ancient Rome. We'll arrive at multi-layered San Clemente — a 12th-century church sitting atop a 4th-century basilica and a previous Roman temple. Then we'll tour and hear vivid tales of the larger-than-life Colosseum. After a break for lunch, we'll tour Ancient Rome's birthplace: the Forum. You'll have the rest of the afternoon and evening free to wander through the nearby Palatine ruins, see Michelangelo's Moses at St. Peter-in-Chains Church or climb to the top of the Victor Emmanuel Monument to enjoy the city view (don't forget to savor a foamy cappuccino in between). Walking: strenuous.
Day 3: Day Trip to Ostia Antica
Today we'll venture outside the city, touring the ruins of Rome's first colony, Ostia Antica, the ancient seaport which connected Rome to its ever-expanding Mediterranean empire. Unlike Rome's politically-oriented Forum, our walk through Ostia gives us a chance to envision the daily lives of merchants and craftsmen, and appreciate beautifully preserved mosaics. As we head back to Rome, we'll take a panoramic bus tour as we continue to peel away the jumbled layers of this fascinating city, learning about Rome as Italy's political capital, the capital of Catholicism, and the center of the ancient world. On the way, we'll continue down the ancient "Queen of Roads," the Appian Way, stopping to tour the eerie Catacombs of San Sebastiano. Arriving back in our Rome neighborhood, you'll be free for dinner on your own. Bus: 3 hrs. Walking: moderate.
Day 4: Neighborhood Rome
This morning we'll take a more intimate look at Rome, with a Vespa-dodging walking tour through our guide's favorite Roman neighborhood, followed by free time to make your own neighborhood discoveries. Later today we'll regroup to create a tasty dinner together during a fun and informative cooking class. Walking: moderate.
Day 5: St. Peter's and the Vatican Museum
Today we'll focus on Renaissance Rome. We'll meet our local guide on the other side of the Tiber river and introduce you to the greatest church in Christendom, the awe-inspiring St. Peter's Basilica, home to Michelangelo's sublime Pietà. Then we'll take you to the sprawling Vatican Museum, where you'll see an endless collection of treasures as you make your way to one of the world's most famous works of art: Michelangelo's Sistine Chapel. Your afternoon is free to explore more of the interesting market streets in this neighborhood. No bus. Walking: strenuous.
Day 6: Rome's Baroque Treasures
We'll begin with a guided tour of sheer beauty in the Borghese Gallery. Bernini's most graceful and lifelike sculptures reside here — his athletic David and delicate Apollo and Daphne — as well as masterpieces by Canova, Caravaggio, Titian and Raphael. Your afternoon is free to relax in the surrounding park, ramble through more of Rome, or do some last-minute shopping. Tonight we'll have one last dinner together to share travel memories and toast new friends. Salute! Walking: moderate.
Day 7: Tour Over After Breakfast
Breakfast is provided, but there are no group activities today. We'll say our final farewells and head for home — or further adventures in Italia. Arrivederci, Roma!
Itinerary specifics subject to change.
Activity Level
Our tours are physically active! It's an essential part of the Rick Steves tour experience. On our Best of Rome in 7 Days tour — among other things — you'll need to happily...
Carry/roll your luggage over uneven pavement (several blocks possible) and up stairways to reach your hotel; then up several flights of stairs to reach your room.
Be on your feet, walking and standing for up to three hours, indoors and outdoors, in all weather conditions.
Sleep with street noise and no (or weak) air conditioning.
After orientation and transportation lessons, be able to navigate through the city on your own.
Reviews
Marlene
Centennial, CO
Tour: 10/12/14
Overall rating:
Truly amazing. We saw a lot and more importantly learned a lot. I really valued spending time immersing in understanding the early culture to gain perspective on what we were seeing. Truly a city with so much history that cannot be appreciated without understanding the people who created. it.
Favorite "WOW" moment
"The depth of emotion in the Bernini sculptures that Francesca so beautifully taught us. Also understanding the life and times of people who attended events at the coliseum. I guess the other Wow moment was that Rick Steve's Tours might actually be OK! We have avoided tours in the past, but truly did gain a profound depth of knowledge that can't really get from the Rick Steve's tour books that we always travel with."
Michael
Centennial, CO
Tour: 10/12/14
Overall rating:
overall grade of the tour: A+ Ben and Francesca did a wonderful job.
Favorite "WOW" moment
"Wandering around Rome... looking at the Coliseum and the Victor Emanuel Monument. 'Here we are... Can you believe it? Sistine Ch apple St Peter's Basilica"
Karen
Woodinville, WA
Tour: 10/12/14
Overall rating:
Seeing Rome through the lenses of two gifted guides made all the difference to us-- we wouldn't even have gotten to the point of figuring out one bus route had it not been for Ben's able teaching, and both Ancient Rome & the Renaissance came alive through Francesca's eloquent insights. The camaraderie fostered by the tour made our experience merrier, and the inclusion of our two German friends at the end of the trip iced the cake for us!
Favorite "WOW" moment
"Francesca's focussed tour of the Borghese Gallery[INVALID]she challenged us to decide, after examining four major Bellini sculptures there, if he was not at least equal to Michaelangelo in his masterpieces. I felt as though I'd been given the chance to learn about sculpture from a world clan university professor."
Maureen
Hooksett, NH
Tour: 10/05/14
Overall rating:
this was the first time we traveled to Europe with a tour. We have always made all our arrangements for travel ourselves. We were always impressed with the Rick Steve's programs on PBS and thought his philosophy matched our way of traveling in Europe. We decided to give it a try and believe me, we were not disappointed!! our experience was everything we hoped it could be. All the group members were fun to travel with and made the trip more memorable.
Favorite "WOW" moment
"way too many for 500 characters!! but I think the realization that Rome is a city that has reinvented itself over the centuries strikes me as a wow. To visit the church of San Clemente and seeing that there were entire civilizations buried beneath and then reborn fascinated me. all the major sites made me appreciate the awesome power of history."
Harry
Cincinnati, OH
Tour: 10/05/14
Overall rating:
Our tour was even better than we imagined. Our tour guide, Rainer, was extremely helpful and knowledgable and entertaining. Our local tour guides, Franchesco and Allesandro, were great too. The tour was a perfect blend of group activities and free time.
Favorite "WOW" moment
"Seeing the Colosseum and the Forum for the first time was truly a breathtaking experience. However, my real "wow" moment came when I saw Bernini's sculptures at the Borghese Gallery. Our tour guide, Franchesco, explained what we were seeing and then when we got time to walk around each of statutes on our own I was completely blown away."
Rosemari
Alexandria, VA
Tour: 10/05/14
Overall rating:
This was our first Rick Steves Tour and our first visit to Rome. I enjoyed everything about this tour from meeting our guide, Reiner and the group to our final evening. Our primary guide was friendly and knowledgeable. He has a real gift for facilitating a group as well as caring for one of our group who needed some special consideration. The Italian tour guides, Francesca and Alesandra, were excellent. Particular praise for Francesca who has great depth in her presentations.
Favorite "WOW" moment
"We took advantage of the free morning to attend the General Papal Audience. Equipped with our new found skill on the Rome Metro we made our way to St. Peter's and obtained great seats within 20feet of Pope Frances route on the "pope mobile." Very exciting! The Borghese Gallery with Francesca was a real "wow" followed closely by our time looking at Ancient Roman sites."
Peter
Vancouver, BC
Tour: 10/05/14
Overall rating:
Our tour proceeded smoothly: well organized and well paced. I enjoyed a good mix of intense learning time coupled with more relaxed assimilation time. The tour kept me intellectually and emotionally engaged, with adequate exercise to ensure that my brain was oxygenated enough to handle it all. The sequence of activities worked well for me, beginning with the wow factor of the Colosseum power show and ending with the popes' power shows. The group mixed well, with no apparent issues.
Favorite "WOW" moment
"Francesca, one of the finest teachers that I've encountered. The Colosseum overwhelmed me; like seeing the Grand Canyon, pictures just don't do it. The physical grandeur, coupled with Francesca's weaving of antiquity to modernity, made for a profound experience."
Richard
Portland, OR
Tour: 10/05/14
Overall rating:
This was the most thorough and interesting tour I have ever taken. I was well prepared by the information and map you sent prior to the tour. Rainer did a great job with ease and aplomb. He was clear about our activities, managed our expectations, and set "ground rules" all of which made the process of the tour flow easily. We had additional guides to help us understand specific tour sights. They were Francesca and Alexandra who were well prepared and gave us an understanding of what we saw
Favorite "WOW" moment
"Having Francesca guide us through the Borghese Villa and explain the art works there."
Sharon
Portland, OR
Tour: 10/05/14
Overall rating:
From our first contacts with your office until the present, we have been more than satisfied with our experience. The tour itself not only met our expectations but exceeded them in every way.
Favorite "WOW" moment
"Almost impossible to pick just one. For me, it was walking through the Roman Forum with Francesca helping us see what was in front of us and so much more."
Shirley
Vancouver, BC
Tour: 10/05/14
Overall rating:
Rainer was relaxed,informed, and professional on all fronts. All guides were extraordinary, especially Francesca. Our tour companions were highly compatible...no wimps or whiners. Hotel Aberdeen provided everything we like/need in accommodation without going overboard, and it was well situated with fabulous staff! There is nothing I would improve upon in the tour and I thought there was a good balance between tour and free time.
Favorite "WOW" moment
"Two things: the density of the ruins and sculptures and artifacts in Rome. The way Francesca schooled our group in learning to read ruins such as the colosseum and sculptures and paintings...really eye opening."
Allan
Acton, MA
Tour: 10/05/14
Overall rating:
The logistics were well and transparently handled. Everything was just ready as advertised. The local guides were amazing as was the tour leader. The group meals were fantastic and I felt like we had enough time to see what we went to see and enough free time too.
Pat
Anacortes, WA
Tour: 09/07/14
Overall rating:
Jamie was a terrific guide. The tour was educational and entertaining.
Favorite "WOW" moment
"The Borghese Palace. This was my fourth time in Rome, but the first time for the Borghese. It was incredible."
Carey
Nashvlle, TN
Tour: 09/07/14
Overall rating:
This was our first tour of any kind because we (i.e. my wife) usually does all the planning and we like the freedom of making our own schedule. We were told that Rome was the kind of challenging experience that a tour could make more enjoyable. Very true. We have used RS books for years and the tour could not have been better. I will highly recommend and use RS tours in the future.
Favorite "WOW" moment
"St. Peter's was everything as advertised. I don't list the Sistine Chapel because it was expected to be spectacular."
Mary
Nashvlle, TN
Tour: 09/07/14
Overall rating:
Hotel was very nice, good location, roof terrace for breakfast allowed for mingling. Group was much like us educated, interested, interesting, wanting to learn. Guide was super. Extra guides were very good made things we were looking at come alive, gave us knowledge to learn & understand more. Tour was paced well with enough down time & "alone" time. Cooking school was a good activity for the group but lacked much in actual learning experience.
Favorite "WOW" moment
"Colosseum, Sistine Chapel--need more time in Chapel"
Jill
Ringgold, GA
Tour: 09/07/14
Overall rating:
Saw lots of sites and got a good history of the area. This trip was very physical with LOTS of walking on cobblestone streets. It was not for the faint of heart!
Sharon
Rocky Face, GA
Tour: 09/07/14
Overall rating:
After several trips to Rome [via other RS tours], I enjoyed several sites that I had not previously visited...etc. Ostia Antica, the Catacombs, San Clemente, the Appian Way and the elegant Borghese Gallery.
Favorite "WOW" moment
"On Wednesday we left the hotel early to travel to the Vatican to attend the Pope's Blessing in St Peter's Square. By arriving early we were able to obtain chairs for the then 2 hr further wait. Our position allowed us to see the Pope on the 'Pope Mobile' as he was driven around the square. That was indeed a "Wow" moment of all my trips to Rome. A Special Thanks to Jamie for escorting such a small group to the Vatican for this event."
Raymond
Ringgold, GA
Tour: 09/07/14
Overall rating:
The history of Rome is so incredibly over-the-top, and the guides (Jamie and Francesca) presented a very palpable, compelling, even emotional re-telling of the story. I was very deeply impressed and by their knowledge and touched by their passion.
Favorite "WOW" moment
"Francesca told the story of "power and memory" regarding the driving forces behind much of the built world of Rome. I found it to be powerful and memorable."
Larry
Deatsville, AL
Tour: 09/07/14
Overall rating:
The central location of our hotel was perfect for exploring and experiencing the atmosphere that Rome had to offer. Jamie our tour guide was spectacular with his knowledge and afforded us an opportunity to experience his favorite sites and cuisine.
Favorite "WOW" moment
"Our favorite "WOW" moment was standing in the Roman Forum and realizing the thousands of years of history that surrounded us and the amount of history yet to be unearthed."
Candace
Alliston, ON
Tour: 09/07/14
Overall rating:
First time on Rick Steve's tour, and won't be the last!! Loved the tour size-only 25 people. The hotel location in the center of things was big plus as well. We were able to walk most places. Lots of restaurants and gelato shops around too! Our guide was excellent-great sense of humour, very smart!
Favorite "WOW" moment
"Trip to Ostia Antica-was great to get away from heat and crowds of Rome for awhile. Had never heard of this ancient seaport before. Lots of ruins to see, and Jamie was a great historian. Also scored a great pair of earrings at the gift shop!!!!!!!!!!!!!!!"
Sharon
Chandler, AZ
Tour: 08/31/14
Overall rating:
Great overall itinerary. The first day's afternoon walk seemed wasted, one metaphoric roadblock after another, not well-planned. San Clemente and Ostia Antica were special, memorable, and important, and not usually part of other company's itineraries. Everything with Francesca was exceptional.
Favorite "WOW" moment
"Francesca's heart and soul pouring into her narrative."
Chuck
New Canaan, CT
Tour: 08/31/14
Overall rating:
Every day had a great focus. We especially appreciated the expertise of Francesca and Paulo. They were a treat. We want to thank Nina for being friendly, welcoming and opening up Rome for us. Before I went on the tour I thought it was odd that certain dinners weren't included and that some days ended at 1 or 2 PM. But once on the tour, that free time was much appreciated.
Favorite "WOW" moment
"Towards day 5 or so, we realized that, aside from 8 blocks or so, that we had crisscrossed the Rome map. From east to west, from the Vatican to our hotel. And from north to south, from the Borgaese (sp) back to our hotel. Having grown up in NYC, I have been everywhere in Manhattan. I know that having a complete sidewalk view of the city makes that city your own. I feel that we were on our way to making Rome our own - giving credence to exactly what Nina said in her opening remarks to the group."
Alexis
Kirkland, WA
Tour: 08/31/14
Overall rating:
This is my second Rick Steves Tour.. Love it...
Harvey
Collingswood, NJ
Tour: 08/31/14
Overall rating:
Niva was so helpful with our questions. She had a presents in making us feel as if we were living in Rome and not a tourist.
Favorite "WOW" moment
"Francesca knowledge and presentation of the Roman Forum."
Kristen
New Canaan, CT
Tour: 08/31/14
Overall rating:
We've done a lot of independent traveling, but never to Italy or Rome. When my husband suggested we explore Rome with a tour, I bristled a bit thinking, we're not "tour people". Boy was I wrong. Having just returned, I can't imagine approaching Rome without a guide and the Rick Steve's tour was the perfect one for us; a small intimate group of like minded explorers, with ages ranging from 20-70. The tour itself was the perfect balance of structured and free time to explore independently.
Favorite "WOW" moment
"My "wow" moment came on the first full day of the tour when Francesca took us into a church located by our hotel which we had already walked by several times & never gave a second look. Once inside the fascinating story was revealed; three separate and distinct churches, one built on top of the other, The "newest church is from the 1100's. The bottom or original was a pagan temple from the 2nd century. WOW!! What a way to kick off the tour. From there on out there was a WOW moment at every turn"
Regan
Carmichael, CA
Tour: 08/31/14
Overall rating:
I had one specific week to visit Europe; this tour fit perfectly and it was still open! There were 25 of us in ages ranging 20's-70's. We traveled well together and plan to stay connected. All interesting, kind travelers and companions. Our guides, Nina, Francesca, and Paola were excellent speakers and guides. Their knowledge of and passion for their subjects were at the level of college courses I have taken. I had a wonderful time and hope to RS again soon!
Favorite "WOW" moment
"Nina's quotes from people of the past showed us their humanity, brought them to life. Ancient snack bars at Ostia Antica!"
Lois
Collingswood, NJ
Tour: 08/31/14
Overall rating:
Ha! The joke was on me. I thought I was going to "Hang Out" in Rome for 7 days just sitting in the piazza with my expresso, watching people and enjoying fine dining. Of course I read the guide book. Of course I knew the itinerary. But, I am NOT a history buff. Seriously,I was amazed with myself..amazed at my total involvement and digestion of every single moment.This has everything to do with your guides. Bravo!!I felt sorry for those tourists who were reading info books as they toured.
Favorite "WOW" moment
"The Bernini sculptures..especially "Apollo and Daphne""
Carl
Highland, IN
Tour: 08/31/14
Overall rating:
The hotel location, staff, accommodations, and dinners were very good. I really liked the driver the hotel provided from the airport. It was great being so close to key sites, and several of the neighborhood stores and restaurants were interesting as well. The tour hit the highlights I wanted to see, and sufficient free time allowed me to explore other interesting sites and neighborhoods in the city. The local guides were outstanding and Nina was knowledgeable and fun, too.
Favorite "WOW" moment
"Can't just pick one -- San Clemente, the Roman Forum, the Pantheon, the papal audience (addition), the Vatican Museum/St. Peter's, and the Borghese gallery were fantastic!"
Joyce
Renton, WA
Tour: 08/31/14
Overall rating:
Had an amazing time - met lots of great people - guides were super, all were extremely knowledgeable of the various sites in Rome. Hotel accommodations were very comfortable, staff spoke English and were very friendly and helpful.
Favorite "WOW" moment
"I had too many "wow" moments to limit it to one!"
Joy
El Campo, TX
Tour: 05/25/14
Overall rating:
Very good mix of free time & group tours. We had a wonderful, fun group of people on the tour. Francesca was a GREAT local specialist. I wish the Vatican tour would have been earlier in the week. It was on Thursday and many of us were getting tired faster. The hotel was very good and I loved the hotel location. I will consider booking another tour within 2 years. Julian was excellent at keeping up with us and was always watching out for our safety. I appreciate that!
Favorite "WOW" moment
"The Sistine Chapel was so moving! It must be seen to appreciate the beauty."
Katherine
Washington, DC
Tour: 05/25/14
Overall rating:
It was a fabulous experience. We had the right mix of guided visits to important sites and free time to explore on our own. Every guide was extremely knowledgeable. We were prepared to forge out on our own and walk everywhere. The hotel was lovely and all the people we encountered were wonderfully friendly and helpful. In addition, our tour group was so nice. We developed friendships and shared experiences.
Favorite "WOW" moment
"Of course seeing the Colosseum, Forum, Pantheon, Vatican Museum, Sistene Chapel and St. Peter's for the first time was a thrill, but a "wow" moment for me came on our last day when we visited the Borghese Gallery. It is a quite oasis with the most fabulous art, and we were led by an outstanding guide. A perfect way to end our tour."
James
Spokane, WA
Tour: 05/25/14
Overall rating:
if I had it to do again, I would have budgeted an extra $120 for taxis. wanda and I did walk 100% of the tour at our age (70) and did fine and the bus pass was good,but we preferred the taxi. the guides, julian and francesca were great. would recommend that members bring their own headsets .If you want to book extra nights at the hotel, call, do not email.
Favorite "WOW" moment
"probably the passion that julian and francesca had for showing and explaining their "Romo" to all of us. they both had super patience and thoughtfulness in all situations. because of this we never got to see "the face " julian uses when he gets tired of us. wow wow to the expressions of understanding fransesca had to warn us not to judge to harshly of past generations and things they did that might seem harsh. future gen may see things in our time we did that seemed harsh to them"
Beth
Lakeway, TX
Tour: 05/25/14
Overall rating:
Really enjoyed getting to know about Rome and its multi-layered history. We were on the go with great guide, Julian, and others chosen for the tour. The location of the Hotel Lancelot was great and the staff was very accommodating.
Favorite "WOW" moment
"The Forum tour was most enriching and the day trip to Ostia Antica was marvelous ( with a stop for gelato at the beach!) Sistine Chapel was inspiring and easier to understand with the great guide's explanation of it. Borghese Gallery Top of the Victor Emmanuel Monument (thanks to Julian)"
Russell
Lakeway, TX
Tour: 05/25/14
Overall rating:
Busy. Gained much new knowledge about art and Roman History. Group interactions were positive and enjoyable. As we learned the layout and landmarks of Rome it became easier to orient ourselves and get to new places more easily. We had spent three days in Rome on our own before the tour started, and had visited several of the places also covered by the tour. However, the guides' explanations added much to what we had perceived on our own. Guides were excellent. Very knowledgeable and enthusiastic
Favorite "WOW" moment
"I am a sculptor. Seeing the Bernini sculptures in the Borghese Gallery was great. The Vatican Museum was also outstanding."
Dale
Alpharetta, GA
Tour: 05/25/14
Overall rating:
Several phrases sum it up: We felt safe with our guides in a bustling place. Accommodations had great location, staff, and functionality. We got a feel for Rome that we could only have gotten by being there. Never boring! Always something cool to do. Nice mix of cultural and historical exploring. Would do it again. Have already recommended to others. Both our main guide, Julian, and our local guides were outstanding!
Favorite "WOW" moment
"First morning - Saint Clement Basilica - completely surprised, we experienced a reverence and perspective from those visible layers of history. Our local guide Francesca set the stage for an amazing new way to look at this ancient city, this foundation for much of our modern civilization."
Mark
Milwaukie, OR
Tour: 05/25/14
Overall rating:
Just the right amount of activities and sites to see. I believe we hit all the major sites to see for a Rome tour. There was a good balance with group activities and alone activities. Having the tour guided help us to hit all the activities with low stress, short lines and more attention to the activity
Favorite "WOW" moment
"See the inside of saint peters basilica."
Constance
Greenbelt, MD
Tour: 05/25/14
Overall rating:
The hotel Lancelot was convenient and lovely. We flew in a day early and they helped us with directions and suggestions on pre-tour activities. The tour itself covered just about all the sites we wanted to visit. We paid a visit to the Capitoline and National Museums during our free afternoons. We walked around 50 miles over the course of the trip, but enjoyed it all.
Favorite "WOW" moment
"My "wow" moment was during our visit to the Vatican Museum. I was able to see "The School of Athens" for the first time. It was on my bucket list."
Kathleen
Martinez, CA
Tour: 05/18/14
Overall rating:
It was a wonderful experience. Now I feel that I could return to Rome, navigate its streets, and appreciate even more the riches that are there in history and art.
Favorite "WOW" moment
"It would have to be seeing the Pope in St Peter's Square. Our guide facilitated this experience so well. We could have touched the Pope we were so close. Pope Francis exuded warmth and happiness."
Jeanne
St Louis, MO
Tour: 05/18/14
Overall rating:
This was my first tour and it was a delightful experience. We covered so much more than I could have on my own. I particularly appreciated having all arrangements made by the excellent guides, and practical information,like using the bus and subway system, covered and demonstrated on the first day. The tour guides were knowledgeable and enthusiastic about the classical history, art and architecture as well as Rome 2014. I feel that I've been given a passport to visit Rome any time I choose.
Favorite "WOW" moment
"Favorite wow moment--Realizing how much we had seen and how much more there was to see on my next trip to Rome !"
Deborah
Faribault, MN
Tour: 05/18/14
Overall rating:
I had fun, learned a lot and shared ideas with my tour group. I enjoyed the various perspectives brought by the others from their previous experiences. Unfortunately, I had no experiences to speak of--however now I will in the future!
Favorite "WOW" moment
"I did not have one favorite WOW moment. (But I did kiss the ground when we landed.) Not that I'm a nervous traveler. Actually, I did enjoy the Colosseum and the Vatican w/ their incredible scale and making me feel (a part of) history. And the National Museum of Rome brought home to me, even more, the experience and breadth of the past."
Virginia
Chesapeake, VA
Tour: 05/18/14
Overall rating:
This tour far exceeded my expectations. Julian Brown was an awesome tour guide and Francheska(sp) also added so much By the end I was tired but happy and could get around Rome on my own which I did along with my husband as we stayed 3 more days. And what was so helpful was the Rome tour guide which we did use Julian added so many special details about the city and he also added treats along the way. Kosher treats In theJewish ghetto. Gelato one day. So nice and unexpected
Favorite "WOW" moment
"Wow positive. Just the chaos in the city which I learned to love. The really old along with the really new. Wow negative. I was so looking forward to the Vatican. I had studied lots about it. The crowds made it less meaningful for me"
Lori
Mesquite, TX
Tour: 05/18/14
Overall rating:
This was a very comprehensive tour of Rome. We had a wonderful main tour guide, Julian, as well as the local tour guides. Very please with the experience and glad we [INVALID]ed Rick Steves as we learned so much more about Rome having been on the tour than we would have otherwise.
Favorite "WOW" moment
"There were a few, but I think seeing San Clemente and learning the history of Rome and that it is underneath the existing city with a lot more to discover. I also enjoyed visiting Vatican City and seeing the Pope."
Bill
Chesapeake, VA
Tour: 05/18/14
Overall rating:
Wonderful understates the experience. We could have visited every site of our tour, seen everything we saw on our tour, but we would have missed the experience of hearing about the history of what we were seeing, overlooked the details of the art and architecture and missed a lot entirely were it not for Julian and his fellow guides. We walked a LOT but enjoyed it immensely. I highly recommend this tour as a way to see Rome without missing the important parts.
Favorite "WOW" moment
"The Basilica of San Clemente was my favorite. Not the Christian or pagan basilica, but the layers of history throughout the excavation. It is remarkable."
Antoinette
Brooklyn, NY
Tour: 05/18/14
Overall rating:
This was my first Rick Steves tour and will not be my last. I was extremely impressed with how well everything was organized. Also, the amount of site seeing time was well balanced with the amount of free time to explore on our own. Our tour guide, Julian was exceptional. I learned so much from him and he was so helpful. He gave us pointers on what to do on our own and how to get there using subways and buses. Our group was exceptional as well so that made my trip that much better.
Favorite "WOW" moment
"Seeing the artwork from the greatest sculptors and artists just a few feet in front of you is something you can't describe. You just feel it. Also, just being surrounded by all that ancient history and beauty makes Rome a magical place."
Donna
West Chester, PA
Tour: 05/11/14
Overall rating:
This is my favorite tour experience ever. I was lucky enough to be a member of an awesome group of travel partners. We were expertly guided throughout Rome. The result being how comfortable I felt moving about the city on my own. I loved all of the local restaurants for group meals, especially the cooking class. The little surprises provided by our guide such as gelato stop in Ostia to see the Mediterranean Sea, the music at our farewell dinner, made the VIP experience of this tour.
Favorite "WOW" moment
"I have a hard time picking a favorite wow moment from so many. I would say the Colesseum and Forum tour with our local guide, Francesca, was pretty awesome. I loved the feeling of "discovering" the Pantheon and Trevi Fountain during our group city walk."
Donna
Davis, CA
Tour: 05/11/14
Overall rating:
I pleased with the Hotel Lancelot before I ever arrived because we had a few changes to make prior to our arrival that the staff took in their stride. It was a pleasant place and a real oasis after some very busy days. The tour guide, Julian couldn't have been more knowledgable, friendly and down to earth. He encouraged independence but if we tagged along with him he made that time rich in information. We were also lucky to have Francesca to show us the collussium and the Borghese Gallery.
Favorite "WOW" moment
"It surprised me that with all the incredible things I saw on this trip (I also went to Milan, Florence and the Amalfi coast on my own) the Borghese Gallery stays with me. Maybe because it was at the end of my trip, but the Bernini sculptures had to be seen to be believed. No Video or photograph could ever convey their emotion or technical perfection. I'm thankful to have had Francesca as a guide there."
Edith
Fort Collins, CO
Tour: 05/11/14
Overall rating:
The group was fun to be with. The sites were beautiful. The food was very good. The gelato was quit a treat.
Favorite "WOW" moment
"The churches were absolutely beautiful. Julian arranged for us to go on Wednesday to see the Pope in the square. Though I didn't get to see the Pope, it was wonderful to be there."
Teresa
Longmont, CO
Tour: 05/11/14
Overall rating:
We experience much more than we emailed possible.
Favorite "WOW" moment
"The layers of antiquity. And.. how our guide broke down our preconceptions about people and history."
Mary
Cupertino, CA
Tour: 05/11/14
Overall rating:
Fantastic !!! The best part were the guides- Julian was over the top. He helped all in the group to make sure their needs were met. I did not want to miss anything, so I got up early as he said. The local guides were equally great. There was a wide variety from seeing the Pope, ruins, museums etc. etc. etc. to the cooking class. I told my husband that we did not go into a museum until the fourth day.He did not go on the trip, as he is not fond of museums. Of course, all of Rome is a museum
Favorite "WOW" moment
"My WOW moment was the Borghese. Image building such a villa to house his magnificent art treasures. I think the guide, Francesca made the art come alive with great stories.Of course, seeing the Pope was extremely emotional for me. Image being right there in his home territory and the third one from the fence. I must note that I had been to Rome in 1964, but not to the Borghese."
Tom
Longmont, CO
Tour: 05/11/14
Overall rating:
Outstanding, just what we were looking for. Anyone can visit Rome and the antiquities, our goal was to see and learn the history of the sites. Thank you for a great experience.
Favorite "WOW" moment
"The coliseum - it's been on my "bucket list" since college."
Linda
Boulder, CO
Tour: 05/11/14
Overall rating:
Wonderful trip. Julian was appropriately friendly; knowledgable, helpful, etc. I feel he treated everyone in the tour fairly and did not show favorites at all. This was my 3rd and longest stay in Rome and it was extremely worthwhile. I learned things about the usual sites which I was visiting for the 2nd or 3rd time, thanks to the terrific guides. Also had time to enjoy the Museum of Rome and the Capitoline Museum not to mention a number of close by churches not on the tour and trastevere
Favorite "WOW" moment
"San Clemente Church; Ostia Antica, Borghese Gallery"
John
Fort Collins, CO
Tour: 05/11/14
Overall rating:
We had a great time as usual. The tour guide was wonderful and very helpful. The hotel was very nice and comfortable. The experts added tremendous value to the tour and made Rome come alive and helped us to understand the history of the city. And finally, all of the people on the tour were wonderful, interesting individuals.
Favorite "WOW" moment
"I always enjoy sitting in sidewalk cafes and simply watching people. Our visit to the Trastevere neighborhood, which was not on the tour, was one of my favorite moments, perhaps because there were fewer tourists around and one could enjoy the shops, cafes, and churches without the crowds ubiquitous in Rome."
Jane
Wauwatosa, WI
Tour: 05/11/14
Overall rating:
From the first meeting before the start of the tour, until we left for home, this tour was absolutely perfect! We enjoyed every minute and in a large part this was due to Julian who was an outstanding guide. We normally go on our own when traveling and don't do group tours, but we felt that because it was our first time to Rome and there was so much to see, we wanted to try a tour so we wouldn't miss anything important. Also a great group of people on the tour.
Favorite "WOW" moment
"I couldn't pick just one, almost everything was a wow for me."
Bruce
Wauwatosa, WI
Tour: 05/11/14
Overall rating:
Outstanding. Of course, the weather contributed greatly to the success of the tour--it was nearly perfect the entire tour. One of the attractions of the tour for me was the fact that we stayed in one hotel for all 6 nights. The 7-day metro card was a big plus. The surprise benefits were a very nice touch. Anything that is free, or perceived to be free, will be a hit, even the very little things--pitchers of wine the first tour meal, chocolate cookies at Ostia Antica, gelato at Lido O
Favorite "WOW" moment
"While on the way to check into our hotel the first day of the tour, emerging from the Colosseo metro stop and seeing the Colosseum right there! The very favorable location of the hotel and the pre-tour directions to the hotel, and the detailed info about how to use the metro to get there, enabled that moment."
Dorothy
Sitka, AK
Tour: 05/11/14
Overall rating:
Nice balance between structured time and independent exploration options.
Favorite "WOW" moment
"Going underground at the church of San Clemente."
Peter
Garden Grove, CA
Tour: 04/20/14
Overall rating:
It was my first time in Europe and the first tour I've ever participated in. I thought we hit all of the highlights in Rome and really learned a lot about the city and Italian culture.
Favorite "WOW" moment
"Our guide Alfio escorted us to the Vatican on Wednesday for the Papal blessing. I was amazed at how well he knew what to expect. He took us to an area that put us a few feet away from where the Pope would be."
Deborah
Silver Spring, MD
Tour: 04/20/14
Overall rating:
Helped understand the complex history of Rome. Rome is built and has so many layers, like an onion so this tour provided context and a great narrative of the historical time line that resulted in the crazy chaos you see in Rome today.
Favorite "WOW" moment
"Exiting the Colleseum metro station and seeing the Colleseum!"
Lori
Concord, NH
Tour: 04/20/14
Overall rating:
This tour really exceeded our expectations. Rome has won a place in our hearts, with its layers of history, abundance of magnificent architecture and art, and fun places to eat its delicious food! From start to finish, the advance work by our guides and the enriching narratives they provided along the way made the city feel accessible, welcoming, and exciting! We got so much out of each day, and never felt as if we were hurried along through any of it. Excellent!
Favorite "WOW" moment
"The week was full of "wows!" I knew in advance that I would be awed by the ancient buildings, monuments and ruins, and I truly was. The Coliseum and Forum were definitely highlights. One thing I did not expect was how moved I would be by the great works of art, especially the Bernini statues in the Borghese Gallery. I would say that having time to observe these in person, with the help of our wonderful guide, Francesca, was probably the high point of the week for me."
Mark
Concord, NH
Tour: 04/20/14
Overall rating:
I had not travelled with a tour group before and was somewhat skeptical going into this trip. My experience in Rome completely won me over and I will certainly participate in another Rick Steves group. The size of the group (13) was perfect. Our primary guide, Alfio was excellent, and the local guides were also excellent. The hotel was just as advertised (not 5 stars, but a great location, friendly service, comfortable accommodations and with an authentic local flavor.
Favorite "WOW" moment
"Hard to choose from so many! But, I will never forget rounding a corner on one of the narrow streets and seeing the Pantheon sitting in a small and otherwise quiet and unpresuming square. No signs, no gates, no barriers, no impressive security - just one of the world's great historical and architectural treasures still "alive" in the middle of a vibrant 21st century city. That image sums-up Rome for me."
Ron
Emeryville, CA
Tour: 04/20/14
Overall rating:
Very well organized trip, with enough free time tomdo your thing or rest up.
Favorite "WOW" moment
"Every meal on the tour was a wow gastronomic moment. Sistine Chapel & David were awesome."
Jonathan
Silver Spring, MD
Tour: 04/20/14
Overall rating:
This was our first tour after traveling in Europe for about 14 months over the last 30 years. We were very pleased with the tour as it was a perfect blend between sights and time off. Alfio did a great job as our main guide and it was nice to have someone who was actually Italian. The local guides for the main sites were excellent and we were very pleased with that. Also it was nice to be able to walk into some of the museums with our guide immediately instead of waiting in the long lines.
Favorite "WOW" moment
"The borghese gallery which I had never been to before. I think Francesca (out local guide) did a wonderful job taking us thru the gallery and pointing out some of the things that I would have never noticed or know about."
John
Lemont, IL
Tour: 03/23/14
Overall rating:
perfect blend of tour time and free time to tour Rome. Hotel was centrally located and very good ambience. Having breakfast in hotel saved time and allowed for interaction with the rest of the tour members.
Christine
Arlington, VA
Tour: 03/23/14
Overall rating:
I'm not a tour person, but glad we did in it Rome. There's just too much to see, and it's difficult to get into all the sights that the tour afforded us. My only real criticism is that we get going so early in the morning, it's impossible to exercise. And the tour walk doesn't really count. Also, the hotel was barely adequate. Bed very uncomfortable with old mattress and so-so linens. Bathroom clean, but college-dorm like.
Favorite "WOW" moment
"Getting in to see the pope was definitely a highlight."
Linda
Black Creek, BC
Tour: 03/23/14
Overall rating:
This is my second Rick Steves tour and it was even better than the first, which was hard to beat. From the hotel (Hotel Lancelot) to the guide (Stephanie) to my fellow guests ..... and of course to all the wonderful adventures we had! Wow! What a fun-filled 7 days in Rome -- Stephanie took us to all her favourite restaurants (well maybe not all) so it seemed we were always arriving as most special friends - she even got us tickets to a papal audience.(not on tour). Memorable, fun, fabulous!
Favorite "WOW" moment
"I think it was probably the last day when we went to the Borghese Gallery. The sun was shining, the guide (Ludovica) so cute and interesting. I was not expecting such wonderful colours, such breathtaking sculptures. It was like we were inside a beautiful treasure-box. We were on our own on exiting and wanting to linger in this magical place I sat on a sun-dappled bench and listened to a first-class saxophonist playing "sweet music" while watching colorful parotts? dancing in air above. Magic!"
Debra
Danville, CA
Tour: 03/23/14
Overall rating:
I had a wonderful time and enjoyed having much of the legwork done for me. I chose a tour so I would not have to deal with all the details such as getting tickets, figuring out when to go to the sights, and choosing the right hotel and restaurants. It worked out perfectly.
Favorite "WOW" moment
"I had a very practical wow moment. I have see all the amazing sights in Rome before so I enjoyed walking and traveling around Rome like the Romans. We got on the metro one morning with the morning commute. It was packed, but Stephanie had given us great directions and I just bravely pushed onto a crowded car and enjoyed being among the hustle and bustle of the regular morning commute. It was exhilarating."
Sharlene
St Clair Shores, MI
Tour: 03/23/14
Overall rating:
I wanted to go to Rome was to see the ruins. My expectations were pretty low. I fell in love with Rome. The Lancelot Hotel was lovely and comfortable. I think the single best thing about the tour is the week's subway pass. Showing folks how to use the subway and giving them the pass really empowers the tourist to go out & do things independently. The local guides were very good, friendly & Ludovica should be an actress. Stephanie Bergman is incredible, down to earth, with lots of common sense.
Favorite "WOW" moment
"The Colosseum and the Carevaggio room at the Borghese Gallery."
Skip
Chicago, IL
Tour: 03/23/14
Overall rating:
There's so much to see and do. It would have been very difficult without a guided tour. The Lancelot was a wonderful, intimate hotel; and the Khans were great hosts. Food there was very good; and we enjoyed dinner at the hotel several evenings. Most of the key attractions were an easy walk from the hotel. Stephanie was a GREAT guide!!! We were very pleased with the Tour/Experience; and would strongly recommend Rick Steves Tours to our friends.
Favorite "WOW" moment
"There were so many: St. Peters, seeing the Pope, the capidoglio museum etc., etc. Rome is fantastic; and we'll be back. The wow was the overwhelming presence of, and access to, antiquity and the warm reception to tourists by the Romans."
Eileen
Parker, CO
Tour: 02/23/14
Overall rating:
I had a great time. I learned a lot and all the guides were very knowledgeable.
Favorite "WOW" moment
"i can't pick just one thing. The Romans recycling materials and building on top of other structures was amazing. I was absorbed by Renaissance art and sculpture. It was always one of my interests."
Sharon
Decatur, GA
Tour: 02/23/14
Overall rating:
I had never been on a tour and was concerned about being herded here and there with no time to experience the sites. Boy was I wrong! The daily events were well planned and timed to give focus to the major sites and information on alternative sites for scheduled free time. The guide was knowledgable in the areas of art, architecture, history and politics. He always had a smile on his face and ready for adventure. I loved the city, fellow travelers and my free time.
Favorite "WOW" moment
"The Forum. I was able to go back more than once. I felt the full week ( or maybe 3 days) could have been spent discovering his hugh site."
Estela
Riverside, CA
Tour: 02/23/14
Overall rating:
The tour was great. I like the location of the hotel. Hotel staff were very helpful and supportive. The daily schedule were just right for us. The tour guide was great.
Favorite "WOW" moment
"My " wow" moment was the visit to the Borghese Gallery. I wish there's more time to indulge on those masterpieces and art works."
Anthony
Earlsboro, OK
Tour: 02/23/14
Overall rating:
The tour was great and the people were fun to be with.
Favorite "WOW" moment
"My favorite "wow" moment was just being in the heart of Rome."
Rochelle
Mableton, GA
Tour: 02/23/14
Overall rating:
It was so wonderful having a tour guide who knew the city and the history of Rome. The local guides were knowledgeable and not having to waste time standing in lines is definitely the way to go. I met some really nice people and would definitely take another Rick Steves tour. I've recommended Rick Steves tours to all of my friends especially the ones who have no experience travelling outside of the USA.
Favorite "WOW" moment
"I thought the whole Vatican experience was just great. So much history contained behind those walls, and the Wednesday audience with the Pope was special as well. The vibe is so positive and people were so filled with joy and hope."
Mary
West Lafayette, IN
Tour: 02/23/14
Overall rating:
The Rick Steves tours are always fun, educational and full of adventures. The Rome tour was excellent.
Favorite "WOW" moment
"I always love going to the Forum and at the end I just sit and look over the area, imagining what it was like so long ago."
Richard
Bremerton, WA
Tour: 02/23/14
Overall rating:
My first trip to Europe was very good and relaxing. Knowing what to do from Airport Arrival to the Train to the Metro and walking directions to the Hotel San Carlo made a relaxing start. The Daily Itinerary was very clear and timely. Tour guide Rainer and the entire group were friendly and helpful with additional information.
Favorite "WOW" moment
"All tours and exhibits were good, but my WOW moment came during the Villa Borghese tour. I made mental comparisons between the tour and the Rick Steves show. The quality of the Show could not be matched or appreciated with the naked eye. The Art in a crowded, poorly lit room doesn't look as good. I came to appreciate the quality of the Rick Steves shows."
Terri
Lafayette, LA
Tour: 02/23/14
Overall rating:
This tour was fantastic! It offered the perfect amount of scheduled group time and off time. Rainer was wonderful! No wasted time on lines at the sights. Hotel was fabulous! We were blessed with room 43 which had a rooftop terrace, which we enjoyed each day!! I am a rick steves fan! i have watched every video and bought every book on Italy. I plan to travel with rick steves to Turkey and Eastern Europe. See you soon!
Favorite "WOW" moment
"Honestly, too many to list. Rome was amazing!!"
Charles
Houston, TX
Tour: 02/17/14
Overall rating:
It was a fantastic mix of ancient sites, small family restaurants, amazing art, history, sacred places, surprises, and fun people.
Favorite "WOW" moment
"The papal audience in Piazza San Pietro - not a scheduled part of the tour. The most fun was the cooking class Wednesday night with chefs Valeria and Andrea. The scheduled most unexpected "wow" was the Borghese gallery. The best extended "wow" was having Cecilia Bottai as our guide."
Nancy
Tucson, AZ
Tour: 02/17/14
Overall rating:
This was my 3rd City Tour and the best yet. I adored Rome. It is full of things I love like history, art,delicious food, and friendly people. The hotel and its owner, Mrs. Khan, were gems. Cecilia was wonderful. My fellow travelers were great -pleasant and interested in everything. The February weather was no handicap.
Favorite "WOW" moment
"I thought the mosaic apse of St. Clement was stunningly beautiful. It stopped me in my tracks."
Ronald
Bend, OR
Tour: 02/17/14
Overall rating:
The 7 day tour of Rome was a great experience. Having the Metro/bus one week pass made it easy to navigate the city. Staying in one centrally located hotel for the entire week was a real plus. This was a great tour!
Favorite "WOW" moment
"The morning 2 hour tour of the Borghese Gallery with a local guide who was knowledgeable, enthusiastic and passionate about the art was a highlight. Seeing some of the amazing sculptures was really something!"
Kristi
Cool, CA
Tour: 02/17/14
Overall rating:
It was great to come back to Rome and have more than two days to explore all of side streets and churches. The off season is wonderful, we were able to enjoy the sites without the mad crush and heat of summer. Like all of our Rick Steves' tours, our tour companions were a fun and enthusiastic group.
Favorite "WOW" moment
"Being in St. Peters Square with the thousands of pilgrims to see Pope Francis speak. The energy was amazing."
Susie
Omaha, NE
Tour: 02/16/14
Overall rating:
This tour was great. Really felt like we saw the highlights of Rome. Rainer was the best tour guide we could have asked for.
Favorite "WOW" moment
"There were several "wow" moments because, duh...it was Rome. But I think the thing that really got me was seeing San Clemente and going down and seeing the 4 levels of churches. I always understood the saying "Rome wasn't built in a day." But not until seeing San Clemente did I truly "get it"."
Edith
Albuquerque, NM
Tour: 02/16/14
Overall rating:
Lovely Aberdeen; gracious people; busy tours; excellent tour guides. As an overview, amazing. We may try to return to visit the Forum longer, etc. Of course, the weather was perfect also. Enjoyed the Papal audience; seeing St. Peter's Square, having seen it on TV many Holiday times! And will continue to recall it! And, per Rick Steves' style, the neighborhood walks exquisite! (Enjoyed seeing Rome on PBS this week also!) Still have visions of neighborhood walks dancing in my head!!
Favorite "WOW" moment
"WOW, our guide! Every day was a joy! So appreciate seeing the Coliseum, the Forum, St. Peter's Square, Ostia Antiqua. Baroque not my favorite, but loved the walks, Via Nationale; window shopping, people watching! Enjoyed being there for the change in PM, watching on TV, and for the new Cardinals! Glad we were able to see it the Saturday after the tour! Having been to the Basiica earlier and not having access to some areas because of the preparation, it was nice to see the result!"
Dale
Albuquerque, NM
Tour: 02/16/14
Overall rating:
It was what I hoped for: a blend of ancient and modern Rome.
Favorite "WOW" moment
"Walking toward the Pantheon, first day of tour, and recalling that it has been standing for 2,000 years. Or maybe seeing the arch of Titus at the Forum."
Christine
Milpitas, CA
Tour: 02/16/14
Overall rating:
We had an overall good experience on this tour; we are grateful that there was beautiful weather in February in Rome (60+ degrees, which was unexpected), the tour group was generally cheerful and approachable, and although having been to Rome before there were some unexpected (good) surprises and new experiences. Rome in February has the added benefit of being less crowded as it was not as high tourist season.
Favorite "WOW" moment
"The big "Wow" moment was seeing Pope Francis at the Vatican, but my favorite experience on this tour was the cooking class. This is something I would not have done on my own when I go travelling. Another wonderful experience was the unplanned, spontaneous side tour that resulted when the metro system was closed down. Our tour guide took us on an alternate walk back to the hotel and showed us places that are not normally scheduled such as the St. Peter in Chains church."
Patricia
Portland, OR
Tour: 02/16/14
Overall rating:
It was a great trip. I always avoided Rome "Rome is hot, dirty and crowded!I had travelled to many places, but decided for my last time overseas would be a Rick Steve's tour to Rome. Best decision I ever made. Reiner was a good tour guide. He kept us going and was very knowledgable and helpful! The tour group was great! Of course the weather was perfect. My only negative comment was the Rome tour guide was hard to understand-a shame as she was so knowledgeable!
Favorite "WOW" moment
"When we were at Sistine chapel!!!"
Judith
Elk Grove, CA
Tour: 02/09/14
Overall rating:
I loved the South Italy tour I took in 2012, but realized I wanted to see more of Rome. When the February tours were offered, I thought they would be a good fit for me with its promise of smaller crowds and better access to major museums. My expectations were met, and several surprises made for an excellent experience. I wonder if we would have had the opportunity to go to the Papal Audience in the summer season. It was as physically active as any tour I've been on, no bus days!
Favorite "WOW" moment
"I am not a religious person. My "aha" moment came when I realized how important the religious aspects of Rome were for many in our group. When our guide offered us tickets to a Papal Audience, every one of the group wanted to go. I relished the chance to participate in the experience with my new friends. I was moved by the joy of the participants[INVALID]from all over the world[INVALID]as well as just being at St. Peter's for the occasion. I loved the walk on the Appian Way, another improv by Cecilia."
Norbert
Eau Claire, WI
Tour: 02/09/14
Overall rating:
I had visited Rome about 7 times[INVALID]however, never spent more than a day seeing the sites. Cecilia really led us throughout the city touching on the highlights[INVALID]then turning us loose to do our own exploring. She was a great leader and a great shepherd of our flock. Rome is more beautiful, divergent and historical than I ever thought. We had a fun group and I have never walked 8 or 9 miles and searched for going on for more!
Favorite "WOW" moment
"A papal audience followed by a cooking class. What a contrast of events and highlights of getting to know Rome."
Duane
Bainbridge Island, WA
Tour: 02/09/14
Overall rating:
We had yet another enjoyable Rick Steves Tour. This tour wove together Rome's history and the classic historic sites. The tour guide and the several local guides were excellent, and the hotel was very comfortable. We met many wonderful people. February was a good time to go to avoid crowds and to enjoy Valentine's Day in Rome.
Favorite "WOW" moment
"The recognition and affirmation of Rome's importance in the history of the world."
Kristin
Wayzata, MN
Tour: 02/09/14
Overall rating:
This was my first tour, and it exceeded all my expectations! Cecilia was amazing [INVALID] herding us everywhere with patience, information, and passion for Rome. Getting to know everyone in our small group was easy, especially with her help! I will always remember standing in the plaza repeating everyone's name! Every single tour and adventure was perfect, even the last-minute changes because flooding closed one of our sights. Hotel was perfectly located and so comfortable with a great staff.
Favorite "WOW" moment
"The last evening we knew we were having dinner together, but who knew it would be in an old Roman bath with a surprise musician and a wine-tasting?! Dancing, singing, amazing food followed by a race up the Spanish Steps to see the city one more time under a full moon. The best Valentine's Day ever! Cecilia kept us on our toes with surprises and 'extras' all week. Cecilia was really my 'wow'!"
Gladys
Bainbridge Island, WA
Tour: 02/09/14
Overall rating:
I can't imagine a better tour experience. This was our first visit to Rome, and opting for a tour that optimized our time was absolutely the right decision for us.
Favorite "WOW" moment
"Seeing and experiencing Rome in person was in itself the biggest wow. It seems as though there is something amazing around every corner. Being there brought the history I've read to life."
Lynn
Nashville, TN
Tour: 12/24/13
Overall rating:
FANTASTIC!!!
Favorite "WOW" moment
"Every day had a WOW moment!"
Julie
Sammamish, WA
Tour: 12/24/13
Overall rating:
Excellent tour content - loved everything we saw, absolutely loved Rome! Excellent and personable guide, she really became a friend and enhanced the group experience by her knowledge of Italian living and culture.
Favorite "WOW" moment
"Everything seemed WOW becaue I have wanted to go to Italy and Rome for so long. To stand in the ancient places and think about who came before us is amazing. And to be alongside archaeological ruins while living in the really busy current culture that is Rome was great. Seeing the mediterranean sea for the first time, seeing the pantheon for the first time, beautifully lit up at night, wow! Walking among the ruins of Ostia Antica and seeing amazing intact black and white mosaics!"
Bernie
Sugar Hill, GA
Tour: 12/24/13
Overall rating:
Perfect, it really was the trip of a lifetime for me and my wife. Not only did we see and do a lot, the guides ensured we had an understanding ang appreciation for what we were seeing. We had a great time and Stephanie made us feel like family .
Favorite "WOW" moment
"Without a doubt, St. Peter,s cathedral!"
Thomas
Sammamish, WA
Tour: 12/24/13
Overall rating:
We had an incredible vacation and all four of us in my family really enjoyed being a part of the Rick Steves' tour group. This was our first experience being part of a tour group and it was really great and we highly recommend it. We were a little apprehensive about traveling outside the U.S. during Christmas, however, being in Rome and at the Vatican on Christmas eve and Christmas day was an incredible experience that we will never forget.
Favorite "WOW" moment
"Every day with the tour was a "wow" moment for me and the history, arts, structures and cultures were fascinating. The local guides were fabulous and they did a great job of making it "real" and explaining things in such a way that no guide book or brochure could ever do. The Vatican had to be my favorite, although the Borghese Gallery with some of Bernini's most famous sculptures was also a hit. The Forum, Colosseum, and Ostia Antica tours were also major "wow" moments."
Mario
Austin, TX
Tour: 11/17/13
Overall rating:
The tour was amazing. It has changed the way we will travel to foreign countries. We left with a much deeper appreciation of Rome and felt a connection to the city that would have been impossible without going through the tour. Before, our foreign travel, while always enjoyable, felt overwhelming and rushed. This tour tended to to focus us and opened our eyes to opportunities we would not have otherwise been aware of. It was a perfect mixture of arranged tour and free time to explore.
Favorite "WOW" moment
"From a historical perspective: the Roman Forum, realizing we were walking the same grounds as the people who had shaped our world, and how the architecture served to reflect their achievements and preserve their memory. For sheer sensory impact: the grandeur and scale of St. Peter's Basilica. From a perspective of mind-blowing artistic genius: Michelangelo's painting of the Sistine Chapel and Bernini's sculptures at the Borghese Gallery. Many jaw-droppers from the era of the Roman Republic."
David
Houston, TX
Tour: 11/17/13
Overall rating:
This was my third trip to Rome. What distiguished this experience from those previous, was the first-rate tour guides. In the past, I followed published walking tours or joined local half day tours. Not bad, but they lacked the detail and energy that I got from this experience. I now see the major sites of Rome in an enlightened way. I have an understanding that I can discuss with others, one that encompasses the various elements of Rome through time, stiching them into a whole fabric of sorts.
Favorite "WOW" moment
"The forum segment was the biggest eye-opener. Because the tour guide was not just a script reader, she was able to get us to see beyond the brown bricks and reconstruct ancient Rome in our mind's eye, its scale, grandure, vibrant color, and to appreciate the contrast between such stunning art and accomplishment verses the cruelty of times."
Robert
Dover, MA
Tour: 11/17/13
Overall rating:
This was our first time taking a tour. It was a great choice to it with rick Steve's group. We highly recommend it to friends. Ben was outstanding along with his local guides. His ability to share his knowledge , understanding of the culture, but most of all his friendliness and good sense of humor made the trip well worth while. We would never have gotten as much out of the trip if we had done it on our own. Great job.
Favorite "WOW" moment
"For Rome one moment would do it an injustice. One experience to another was a " wow" just couldn't get over the art and ancient ruins, magnificent churches. It amazed us how the average roman takes all that is around them for granted."
Joe
Florence, KY
Tour: 11/17/13
Overall rating:
The tour was excellent. The guides knew the history of the city and were able to educate and bring to life everything that we were seeing. The small group size and the balance of scheduled activities and free time was perfect. One of the best things about the tour was that we weren't just bused around. We were shown how to navigate Rome's public transportation and were encouraged to walk at times. This gave us a much more in depth experience of the city.
Favorite "WOW" moment
"Seeing the Pantheon for the first time. It's always been one of my favorite buildings. Pictures are no substitute for seeing it in person."
Frederick
Wauwatosa, WI
Tour: 11/17/13
Overall rating:
My wife and I had a wonderful time. Rome is overwhelming - its size, the number of its treasures, its age - and we simply could not have navigated even a tiny bit of it without the help of Ben and Francesca. Ben is the consummate tour guide - terribly knowledgeable but attentive to the needs of his group and instructive about even small details, such as navigating the metro and using the (sometimes confusing) buses.
Favorite "WOW" moment
"Although there were many, many, "wow" moments for us, we thought that the highlight was perhaps the Borghese Gallery, made all the more enjoyable for Francesa's enthusiasm for it and its treasures. One suggestion: tour participants might be advised to bring their own headphones or earbuds; we sometimes had trouble hearing clearly (though, of course, our problems may have been the product of advanced age!)."
Weather

Italy / Rome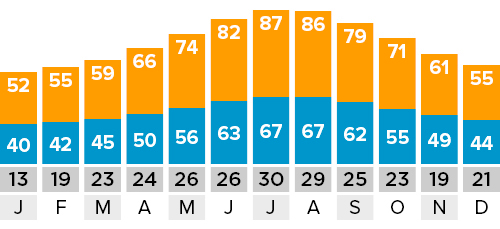 Pre-Tour
We've put together some specific information on what you should know about this tour before you go. You'll also find more general information about "Getting Ready for Your Tour" on our Tour FAQ.
Trip Resources
Learn more about Rome: Check out a collection of Rick's TV shows, radio interviews and articles, plus find a list of recommended books and movies.
Transportation
Prior to your tour departure, you will receive detailed directions on how to get from the airport to your tour hotel, as well as contact information for your hotel in case you wish to book pre- or post-tour hotel accommodations.
Many tour members arrive a day or two before the tour begins — and those who don't, wish they had. This allows you ample time to get over jet lag and make the most of the first few days of the tour.
Rome is a major transportation hub, making additional travel before or after your tour quite easy.
For information about flying within Europe, ask your travel agent or check Rick's list of European budget airlines.
For information about traveling by train, read Rick's train travel and rail pass tips to decide if your travel plans merit a rail pass.
If you need more information about additional European travel or for specific questions about your tour, contact the Tour Department at 425-608-4217 or email tour@ricksteves.com.
Sightseeing On Your Own
If you arrive in Rome before your tour begins, use Rick Steves Rome guidebook to get oriented. Ride the public transportation, try out a few words of Italian and get over your jet lag with lots of fresh air and exercise.
Here are suggestions for sightseeing in Rome that we do not do as a group: Capitol Hill museums; National Museum of Rome; Etruscan Museum; Santa Maria Maggiore; Testaccio neighborhood; Castel Sant' Angelo; day trips to Naples/Pompeii (very long day, worth an overnight); Tivoli (Hadrian's Villa, Villa d'Este). Most museums are closed Mondays. Confirm your sightseeing plans with any tourist information office.
If you are interested in seeing the Pope, you may want to attend the Sunday blessing. You can check the Pope's schedule in advance.
Those with a couple of extra days to spend may want to extend their time in Italy. Rome is well connected for quick trips around the country. Florence is only 90 minutes away by train, Naples is two hours south, and Milan and Venice are less than five hours north.
For a more rural experience, explore the hill towns of Tuscany and Umbria. These regions are most easily seen by car but public transportation can work for those with extra time and patience! Some of Rick's favorites include Orvieto, Civita, Assisi, Perugia, San Gimignano, and Siena. When traveling off-season, always call ahead for hours and closures to avoid disappointment.
Packing
For more advice on what (and what not!) to pack, see Rick's packing tips.