Colosseum

Roman Forum

Vatican Museum

Trastevere Neighborhood

Pantheon

Trevi Fountain
Tour Questions? Call 425-608-4217
Best of Rome in 7 Days
Rome serves up Europe's most intoxicating brew of dazzling art, earth-shaking history and city life with style. On this tour, your guide will resurrect the grandeur of Ancient Rome's Colosseum, Forum, Pantheon and nearby Ostia Antica. From the Renaissance and Baroque eras, you'll marvel at St. Peter's Basilica, the Vatican Museum, Sistine Chapel, and Borghese Gallery. You'll also enjoy today's Rome, with a cooking demonstration, neighborhood walking tours, memorable restaurants, and time to explore on your own. Join us for the Best of Rome in 7 Days!
What's Included
A small, friendly group of 24-28 people — half the size of most tour groups
Full-time services of a professional Rick Steves guide and local experts who will make the fascinating history, art and culture of Rome come alive for you
All tours and admissions — at no extra cost — covering at least 17 sightseeing events • Pantheon • Evening walk through Rome including Trevi Fountain • Panoramic bus tour • Appian Way visit • Catacombs of San Sebastiano • 7-day Metro Pass • Ancient Rome walking tour • Roman Forum tour • Colosseum tour • San Clemente Church tour • Rome neighborhood walking tour • Italian cooking class • Day trip to Ostia Antica • Vatican Museum tour • Sistine Chapel • St. Peter's Basilica • Borghese Gallery tour...and more
All group transportation during the week in and around Rome
6 nights accommodations in a memorable, centrally-located hotel
All breakfasts and half your dinners
All tips for guides and driver
Free stuff including Rick Steves' Rome guidebook, Italian phrase book, map, moneybelt and earplugs
Guaranteed tour price, locked in the moment you make your deposit
Optional single supplements — this tour has a limited number of private rooms for solo travelers for an additional fee
Tour alum discount of $50 for each tour you've taken prior to 2014
50% discount on a consulting appointment with our in-house experts to assist with your pre- or post-tour travel plans
Flexibility should you need to transfer, or cancel/interrupt your tour
Fine print: You are responsible for the cost of your drinks and free-time sightseeing. See our Tour Conditions Agreement for important details regarding everything listed above
Itinerary
Daily Activity Key
Light = 2-4 miles of mostly level walking throughout the day.
Moderate = 2-6 miles walking throughout the day with some hills and stairs.
Strenuous = 2-8 miles walking throughout the day with lots of hills, stairs and uneven terrain.
Day 1: Welcome to Rome
Let's get together at our hotel for a meeting at 3 p.m. this afternoon. After an orientation walk through our neighborhood, we'll get oriented to Rome's efficient metro system and then enjoy an "Am-I-really-here?" la dolce vita stroll through the heart of Rome, soaking up the city's evening ambiance at the classy Piazza Navona, the remarkably-preserved, 2,000-year-old Pantheon and the magical Trevi Fountain. Our day will end with a chance to get acquainted during a "Welcome to Rome" dinner together. Walking: moderate.
Day 2: Ancient Rome
After breakfast we'll ride the metro back in time to Ancient Rome. We'll arrive at multi-layered San Clemente — a 12th-century church sitting atop a 4th-century basilica and a previous Roman temple. Then we'll tour and hear vivid tales of the larger-than-life Colosseum. After a break for lunch, we'll tour Ancient Rome's birthplace: the Forum. You'll have the rest of the afternoon and evening free to wander through the nearby Palatine ruins, see Michelangelo's Moses at St. Peter-in-Chains Church or climb to the top of the Victor Emmanuel Monument to enjoy the city view (don't forget to savor a foamy cappuccino in between). Walking: strenuous.
Day 3: Day Trip to Ostia Antica
Today we'll venture outside the city, touring the ruins of Rome's first colony, Ostia Antica, the ancient seaport which connected Rome to its ever-expanding Mediterranean empire. Unlike Rome's politically-oriented Forum, our walk through Ostia gives us a chance to envision the daily lives of merchants and craftsmen, and appreciate beautifully preserved mosaics. As we head back to Rome, we'll take a panoramic bus tour as we continue to peel away the jumbled layers of this fascinating city, learning about Rome as Italy's political capital, the capital of Catholicism, and the center of the ancient world. On the way, we'll continue down the ancient "Queen of Roads," the Appian Way, stopping to tour the eerie Catacombs of San Sebastiano. Arriving back in our Rome neighborhood, you'll be free for dinner on your own. Bus: 3 hrs. Walking: moderate.
Day 4: Neighborhood Rome
This morning we'll take a more intimate look at Rome, with a Vespa-dodging walking tour through our guide's favorite Roman neighborhood. Tonight we'll create a tasty dinner together with a fun and informative cooking class. Walking: moderate.
Day 5: St. Peter's and the Vatican Museum
We'll spend much of today on the Vatican side of the Tiber River. At the sprawling Vatican Museum we'll tour the seemingly endless collection of treasures as we make our way to one of the world's most famous works of art: Michelangelo's Sistine Chapel. Our guided tour will continue to the awe-inspiring St. Peter's Basilica, home to Michelangelo's moving Pietá. You'll have the remainder of the day free to explore this immense church, climb the dome if you're feeling energetic, and then enjoy lunch and dinner on your own, perhaps along a nearby market street. Walking: strenuous.
Day 6: Rome's Baroque Treasures
We'll begin with a guided tour of sheer beauty in the Borghese Gallery. Bernini's most graceful and lifelike sculptures reside here — his athletic David and delicate Apollo and Daphne — as well as masterpieces by Canova, Caravaggio, Titian and Raphael. Your afternoon is free to relax in the surrounding park, ramble through more of Rome, or do some last-minute shopping. Tonight we'll have one last dinner together to share travel memories and toast new friends. Salute! Walking: moderate.
Day 7: Tour Over After Breakfast
This morning we'll say our final farewells and head for home — or further adventures in Italia. Arrivederci, Roma!
Itinerary specifics subject to change.
Activity Level
Our tours are physically active! It's an essential part of the Rick Steves tour experience. On our Best of Rome in 7 Days tour — among other things — you'll need to happily...
Carry/roll your luggage over uneven pavement (several blocks possible) and up stairways to reach your hotel; then up several flights of stairs to reach your room.
Be on your feet, walking and standing for up to three hours, indoors and outdoors, in all weather conditions.
Sleep with street noise and no (or weak) air conditioning.
After orientation and transportation lessons, be able to navigate through the city on your own.
Reviews
Mary
West Lafayette, IN
Tour: 02/23/14
Overall rating:
The Rick Steves tours are always fun, educational and full of adventures. The Rome tour was excellent.
Favorite "WOW" moment
"I always love going to the Forum and at the end I just sit and look over the area, imagining what it was like so long ago."
Estela
Riverside, CA
Tour: 02/23/14
Overall rating:
The tour was great. I like the location of the hotel. Hotel staff were very helpful and supportive. The daily schedule were just right for us. The tour guide was great.
Favorite "WOW" moment
"My " wow" moment was the visit to the Borghese Gallery. I wish there's more time to indulge on those masterpieces and art works."
Sharon
Decatur, GA
Tour: 02/23/14
Overall rating:
I had never been on a tour and was concerned about being herded here and there with no time to experience the sites. Boy was I wrong! The daily events were well planned and timed to give focus to the major sites and information on alternative sites for scheduled free time. The guide was knowledgable in the areas of art, architecture, history and politics. He always had a smile on his face and ready for adventure. I loved the city, fellow travelers and my free time.
Favorite "WOW" moment
"The Forum. I was able to go back more than once. I felt the full week ( or maybe 3 days) could have been spent discovering his hugh site."
Anthony
Earlsboro, OK
Tour: 02/23/14
Overall rating:
The tour was great and the people were fun to be with.
Favorite "WOW" moment
"My favorite "wow" moment was just being in the heart of Rome."
Terri
Lafayette, LA
Tour: 02/23/14
Overall rating:
This tour was fantastic! It offered the perfect amount of scheduled group time and off time. Rainer was wonderful! No wasted time on lines at the sights. Hotel was fabulous! We were blessed with room 43 which had a rooftop terrace, which we enjoyed each day!! I am a rick steves fan! i have watched every video and bought every book on Italy. I plan to travel with rick steves to Turkey and Eastern Europe. See you soon!
Favorite "WOW" moment
"Honestly, too many to list. Rome was amazing!!"
Eileen
Parker, CO
Tour: 02/23/14
Overall rating:
I had a great time. I learned a lot and all the guides were very knowledgeable.
Favorite "WOW" moment
"i can't pick just one thing. The Romans recycling materials and building on top of other structures was amazing. I was absorbed by Renaissance art and sculpture. It was always one of my interests."
Richard
Bremerton, WA
Tour: 02/23/14
Overall rating:
My first trip to Europe was very good and relaxing. Knowing what to do from Airport Arrival to the Train to the Metro and walking directions to the Hotel San Carlo made a relaxing start. The Daily Itinerary was very clear and timely. Tour guide Rainer and the entire group were friendly and helpful with additional information.
Favorite "WOW" moment
"All tours and exhibits were good, but my WOW moment came during the Villa Borghese tour. I made mental comparisons between the tour and the Rick Steves show. The quality of the Show could not be matched or appreciated with the naked eye. The Art in a crowded, poorly lit room doesn't look as good. I came to appreciate the quality of the Rick Steves shows."
Charles
Houston, TX
Tour: 02/17/14
Overall rating:
It was a fantastic mix of ancient sites, small family restaurants, amazing art, history, sacred places, surprises, and fun people.
Favorite "WOW" moment
"The papal audience in Piazza San Pietro - not a scheduled part of the tour. The most fun was the cooking class Wednesday night with chefs Valeria and Andrea. The scheduled most unexpected "wow" was the Borghese gallery. The best extended "wow" was having Cecilia Bottai as our guide."
Kristi
Cool, CA
Tour: 02/17/14
Overall rating:
It was great to come back to Rome and have more than two days to explore all of side streets and churches. The off season is wonderful, we were able to enjoy the sites without the mad crush and heat of summer. Like all of our Rick Steves' tours, our tour companions were a fun and enthusiastic group.
Favorite "WOW" moment
"Being in St. Peters Square with the thousands of pilgrims to see Pope Francis speak. The energy was amazing."
Ronald
Bend, OR
Tour: 02/17/14
Overall rating:
The 7 day tour of Rome was a great experience. Having the Metro/bus one week pass made it easy to navigate the city. Staying in one centrally located hotel for the entire week was a real plus. This was a great tour!
Favorite "WOW" moment
"The morning 2 hour tour of the Borghese Gallery with a local guide who was knowledgeable, enthusiastic and passionate about the art was a highlight. Seeing some of the amazing sculptures was really something!"
Edith
Albuquerque, NM
Tour: 02/16/14
Overall rating:
Lovely Aberdeen; gracious people; busy tours; excellent tour guides. As an overview, amazing. We may try to return to visit the Forum longer, etc. Of course, the weather was perfect also. Enjoyed the Papal audience; seeing St. Peter's Square, having seen it on TV many Holiday times! And will continue to recall it! And, per Rick Steves' style, the neighborhood walks exquisite! (Enjoyed seeing Rome on PBS this week also!) Still have visions of neighborhood walks dancing in my head!!
Favorite "WOW" moment
"WOW, our guide! Every day was a joy! So appreciate seeing the Coliseum, the Forum, St. Peter's Square, Ostia Antiqua. Baroque not my favorite, but loved the walks, Via Nationale; window shopping, people watching! Enjoyed being there for the change in PM, watching on TV, and for the new Cardinals! Glad we were able to see it the Saturday after the tour! Having been to the Basiica earlier and not having access to some areas because of the preparation, it was nice to see the result!"
Susie
Omaha, NE
Tour: 02/16/14
Overall rating:
This tour was great. Really felt like we saw the highlights of Rome. Rainer was the best tour guide we could have asked for.
Favorite "WOW" moment
"There were several "wow" moments because, duh...it was Rome. But I think the thing that really got me was seeing San Clemente and going down and seeing the 4 levels of churches. I always understood the saying "Rome wasn't built in a day." But not until seeing San Clemente did I truly "get it"."
Patricia
Portland, OR
Tour: 02/16/14
Overall rating:
It was a great trip. I always avoided Rome "Rome is hot, dirty and crowded!I had travelled to many places, but decided for my last time overseas would be a Rick Steve's tour to Rome. Best decision I ever made. Reiner was a good tour guide. He kept us going and was very knowledgable and helpful! The tour group was great! Of course the weather was perfect. My only negative comment was the Rome tour guide was hard to understand-a shame as she was so knowledgeable!
Favorite "WOW" moment
"When we were at Sistine chapel!!!"
Dale
Albuquerque, NM
Tour: 02/16/14
Overall rating:
It was what I hoped for: a blend of ancient and modern Rome.
Favorite "WOW" moment
"Walking toward the Pantheon, first day of tour, and recalling that it has been standing for 2,000 years. Or maybe seeing the arch of Titus at the Forum."
Judith
Elk Grove, CA
Tour: 02/09/14
Overall rating:
I loved the South Italy tour I took in 2012, but realized I wanted to see more of Rome. When the February tours were offered, I thought they would be a good fit for me with its promise of smaller crowds and better access to major museums. My expectations were met, and several surprises made for an excellent experience. I wonder if we would have had the opportunity to go to the Papal Audience in the summer season. It was as physically active as any tour I've been on, no bus days!
Favorite "WOW" moment
"I am not a religious person. My "aha" moment came when I realized how important the religious aspects of Rome were for many in our group. When our guide offered us tickets to a Papal Audience, every one of the group wanted to go. I relished the chance to participate in the experience with my new friends. I was moved by the joy of the participants[INVALID]from all over the world[INVALID]as well as just being at St. Peter's for the occasion. I loved the walk on the Appian Way, another improv by Cecilia."
Duane
Bainbridge Island, WA
Tour: 02/09/14
Overall rating:
We had yet another enjoyable Rick Steves Tour. This tour wove together Rome's history and the classic historic sites. The tour guide and the several local guides were excellent, and the hotel was very comfortable. We met many wonderful people. February was a good time to go to avoid crowds and to enjoy Valentine's Day in Rome.
Favorite "WOW" moment
"The recognition and affirmation of Rome's importance in the history of the world."
Kristin
Wayzata, MN
Tour: 02/09/14
Overall rating:
This was my first tour, and it exceeded all my expectations! Cecilia was amazing [INVALID] herding us everywhere with patience, information, and passion for Rome. Getting to know everyone in our small group was easy, especially with her help! I will always remember standing in the plaza repeating everyone's name! Every single tour and adventure was perfect, even the last-minute changes because flooding closed one of our sights. Hotel was perfectly located and so comfortable with a great staff.
Favorite "WOW" moment
"The last evening we knew we were having dinner together, but who knew it would be in an old Roman bath with a surprise musician and a wine-tasting?! Dancing, singing, amazing food followed by a race up the Spanish Steps to see the city one more time under a full moon. The best Valentine's Day ever! Cecilia kept us on our toes with surprises and 'extras' all week. Cecilia was really my 'wow'!"
Gladys
Bainbridge Island, WA
Tour: 02/09/14
Overall rating:
I can't imagine a better tour experience. This was our first visit to Rome, and opting for a tour that optimized our time was absolutely the right decision for us.
Favorite "WOW" moment
"Seeing and experiencing Rome in person was in itself the biggest wow. It seems as though there is something amazing around every corner. Being there brought the history I've read to life."
Norbert
Eau Claire, WI
Tour: 02/09/14
Overall rating:
I had visited Rome about 7 times[INVALID]however, never spent more than a day seeing the sites. Cecilia really led us throughout the city touching on the highlights[INVALID]then turning us loose to do our own exploring. She was a great leader and a great shepherd of our flock. Rome is more beautiful, divergent and historical than I ever thought. We had a fun group and I have never walked 8 or 9 miles and searched for going on for more!
Favorite "WOW" moment
"A papal audience followed by a cooking class. What a contrast of events and highlights of getting to know Rome."
Thomas
Sammamish, WA
Tour: 12/24/13
Overall rating:
We had an incredible vacation and all four of us in my family really enjoyed being a part of the Rick Steves' tour group. This was our first experience being part of a tour group and it was really great and we highly recommend it. We were a little apprehensive about traveling outside the U.S. during Christmas, however, being in Rome and at the Vatican on Christmas eve and Christmas day was an incredible experience that we will never forget.
Favorite "WOW" moment
"Every day with the tour was a "wow" moment for me and the history, arts, structures and cultures were fascinating. The local guides were fabulous and they did a great job of making it "real" and explaining things in such a way that no guide book or brochure could ever do. The Vatican had to be my favorite, although the Borghese Gallery with some of Bernini's most famous sculptures was also a hit. The Forum, Colosseum, and Ostia Antica tours were also major "wow" moments."
Bernie
Sugar Hill, GA
Tour: 12/24/13
Overall rating:
Perfect, it really was the trip of a lifetime for me and my wife. Not only did we see and do a lot, the guides ensured we had an understanding ang appreciation for what we were seeing. We had a great time and Stephanie made us feel like family .
Favorite "WOW" moment
"Without a doubt, St. Peter,s cathedral!"
Lynn
Nashville, TN
Tour: 12/24/13
Overall rating:
FANTASTIC!!!
Favorite "WOW" moment
"Every day had a WOW moment!"
Julie
Sammamish, WA
Tour: 12/24/13
Overall rating:
Excellent tour content - loved everything we saw, absolutely loved Rome! Excellent and personable guide, she really became a friend and enhanced the group experience by her knowledge of Italian living and culture.
Favorite "WOW" moment
"Everything seemed WOW becaue I have wanted to go to Italy and Rome for so long. To stand in the ancient places and think about who came before us is amazing. And to be alongside archaeological ruins while living in the really busy current culture that is Rome was great. Seeing the mediterranean sea for the first time, seeing the pantheon for the first time, beautifully lit up at night, wow! Walking among the ruins of Ostia Antica and seeing amazing intact black and white mosaics!"
Frederick
Wauwatosa, WI
Tour: 11/17/13
Overall rating:
My wife and I had a wonderful time. Rome is overwhelming - its size, the number of its treasures, its age - and we simply could not have navigated even a tiny bit of it without the help of Ben and Francesca. Ben is the consummate tour guide - terribly knowledgeable but attentive to the needs of his group and instructive about even small details, such as navigating the metro and using the (sometimes confusing) buses.
Favorite "WOW" moment
"Although there were many, many, "wow" moments for us, we thought that the highlight was perhaps the Borghese Gallery, made all the more enjoyable for Francesa's enthusiasm for it and its treasures. One suggestion: tour participants might be advised to bring their own headphones or earbuds; we sometimes had trouble hearing clearly (though, of course, our problems may have been the product of advanced age!)."
Joe
Florence, KY
Tour: 11/17/13
Overall rating:
The tour was excellent. The guides knew the history of the city and were able to educate and bring to life everything that we were seeing. The small group size and the balance of scheduled activities and free time was perfect. One of the best things about the tour was that we weren't just bused around. We were shown how to navigate Rome's public transportation and were encouraged to walk at times. This gave us a much more in depth experience of the city.
Favorite "WOW" moment
"Seeing the Pantheon for the first time. It's always been one of my favorite buildings. Pictures are no substitute for seeing it in person."
Mario
Austin, TX
Tour: 11/17/13
Overall rating:
The tour was amazing. It has changed the way we will travel to foreign countries. We left with a much deeper appreciation of Rome and felt a connection to the city that would have been impossible without going through the tour. Before, our foreign travel, while always enjoyable, felt overwhelming and rushed. This tour tended to to focus us and opened our eyes to opportunities we would not have otherwise been aware of. It was a perfect mixture of arranged tour and free time to explore.
Favorite "WOW" moment
"From a historical perspective: the Roman Forum, realizing we were walking the same grounds as the people who had shaped our world, and how the architecture served to reflect their achievements and preserve their memory. For sheer sensory impact: the grandeur and scale of St. Peter's Basilica. From a perspective of mind-blowing artistic genius: Michelangelo's painting of the Sistine Chapel and Bernini's sculptures at the Borghese Gallery. Many jaw-droppers from the era of the Roman Republic."
David
Houston, TX
Tour: 11/17/13
Overall rating:
This was my third trip to Rome. What distiguished this experience from those previous, was the first-rate tour guides. In the past, I followed published walking tours or joined local half day tours. Not bad, but they lacked the detail and energy that I got from this experience. I now see the major sites of Rome in an enlightened way. I have an understanding that I can discuss with others, one that encompasses the various elements of Rome through time, stiching them into a whole fabric of sorts.
Favorite "WOW" moment
"The forum segment was the biggest eye-opener. Because the tour guide was not just a script reader, she was able to get us to see beyond the brown bricks and reconstruct ancient Rome in our mind's eye, its scale, grandure, vibrant color, and to appreciate the contrast between such stunning art and accomplishment verses the cruelty of times."
Robert
Dover, MA
Tour: 11/17/13
Overall rating:
This was our first time taking a tour. It was a great choice to it with rick Steve's group. We highly recommend it to friends. Ben was outstanding along with his local guides. His ability to share his knowledge , understanding of the culture, but most of all his friendliness and good sense of humor made the trip well worth while. We would never have gotten as much out of the trip if we had done it on our own. Great job.
Favorite "WOW" moment
"For Rome one moment would do it an injustice. One experience to another was a " wow" just couldn't get over the art and ancient ruins, magnificent churches. It amazed us how the average roman takes all that is around them for granted."
Linda
Dieterich, IL
Tour: 10/21/13
Overall rating:
We really enjoyed the tour. The guide was great. The members on the tour became friends. It was fun sharing info at meals and while traveling from place to place. The weather was perfect. The sites were wonderful. Every time we entered a new church or building was another. "Wow"
Favorite "WOW" moment
"I think just seeing the size of the buildings in Rome was a wow. It was also a wow when we were told we had tickets to an audience of the Pope."
Gregory
Lorain, OH
Tour: 10/21/13
Overall rating:
Covered much ground, experienced good over-view of Rome
Favorite "WOW" moment
"seeing palantine hill from the coleseum"
Erma
Hudson, FL
Tour: 10/21/13
Overall rating:
overall a very good experience. our tour guide did walk too fast across rome otherwise it would have been rated outstanding
Favorite "WOW" moment
"san clemente bascilia. and the ruins underneath."
Edna
Hudson, FL
Tour: 10/21/13
Overall rating:
Great. The guides were really well informed and gave a new perspective to masterpieces. Cecilia went out of her way to make the whole week memorable. Francesca made the ruins come alive. The trip was physically challenging so if I do it again I will do more intensive training.
Favorite "WOW" moment
"There were so many. Francesca's day tour made one think about so many aspects of the buildings and the intent of the architects. Cecilia's presentation at the final dinner was also quite memorable. The cooking school was fun."
Catherine
Ladera Ranch, CA
Tour: 10/20/13
Overall rating:
This was an amazing experience. The group clicked and the tour guide was excellent. I was most fortunate to be able to arrive early which allowed me to explore and become comfortable with the layout of the surroundings. This familiarity contributed to my overall experience and helped me better understand the tour. However, the tour itself was very thorough and enjoyable.
Favorite "WOW" moment
"Many favorite moments. The views from the monuments and from the Michaelangelo stairs were breathtaking. The tour of the Vatican Museum was incredible. The food of course! I was very excited to have had the opportunity to see the Pope and have Mass at St. Peter's and when the Pope walked by within a foot or two - that was definitely a WOW moment. The history, the architecture, and realizing I was actually walking along these ancient cultural icons was amazing!"
Diane
Bow, NH
Tour: 10/20/13
Overall rating:
The arrangement of all the details was invaluable to me. I feel it enabled me to see, and get the deeper story on much, much more than I would have without the "tour" experience.
Favorite "WOW" moment
"It would be hard to single out one moment. Everything was breathtaking but the cooking class was especially fun for me as a hands-on person. It added an element of relaxed, personal and local exposure that I appreciated."
Betty
Dardanelle, AR
Tour: 10/20/13
Overall rating:
Overall it was amazing. I was in awe of the history and majesty of Rome. The sites, sounds and smells were simply inspirational. I believe the time was truly devoted to packing every single second possible to its fullest.
Favorite "WOW" moment
"Seeing THE POPE, up close and personal (within 4 or 5 feet)!!!! That was "WOW"."
Laura
Nashua, NH
Tour: 10/20/13
Overall rating:
The pace and the blend of guided tour time and free exploration time were just right. We knew what to expect at all times and the few unexpected those arose were handled promptly and appropriately so as to keep on schedule and allow for all planned activities to be enjoyed.
Favorite "WOW" moment
"There were too many 'WOW' moments to pick a favorite! After seeing and touching the structures, the scale and age are still impossible for me to wrap my head and heart around. Home just a week - I could return tomorrow to the same places and experience new feelings and a deeper level of understanding of the history/culture. With no plans upon arrival, of attempting to see the Pope, seeing him twice was an unexpected blessing!!"
Leonard
Rio Rancho, NM
Tour: 10/20/13
Overall rating:
The tour, group and overall experience of Rome was above and beyond what I had expected. I'll admit that I was a little bit apprehensive to take this tour; traveling solo and not knowing what to expect from this group. From the initial evening stroll through Rome and the first dinner all of my worries were laid to rest. Jamie was an outstanding tour guide. In addition to him we were blessed with other very informative and personal tour guides.
Favorite "WOW" moment
"I actually have two "wow" moments from this tour. Being able to see Pope Francis on two different occasions over two different days was definitely one. The other was the Italian cooking class. The meal that we were able to prepare and then eat was absolutely amazing! I get to prepare this same meal for my family before Thanksgiving!"
Greg
St Louis Park, MN
Tour: 10/20/13
Overall rating:
We weren't sure this trip could match the high marks we gave our last trip to Florence, but it definitely exceeded our expectations. We were blessed to have a great group of people, who with Jamie's leadership, seemed to become more open and connected each day. I thought that the tour did an excellent job of putting Rome into perspective as truly the eternal city. So many layers, so many pieces of history to acknowledge and learn about. We took on every optional side trip, each day was full.
Favorite "WOW" moment
"Mine had to be taking on all of the Bernini influences throughout the city. I'm still digging into his story, how he did his prep work, etc. Seeing Apollo and Daphne, etc., up close and personal is a mind bending experience. Learning more about the artist, his patron, etc., makes it all even more fascinating."
Susan
Lynnwood, WA
Tour: 10/13/13
Overall rating:
I had expected a week in Rome to be too much. Too much traffic, too many people, too noisy, etc. I was wrong. There is so much to see and do in Rome. We did a lot and it was fairly fast paced, however, we barely got under the skin of this great city. The tour was outstanding.
Favorite "WOW" moment
"The marble sculptures in the Borghese Gallery were so life like, you'd expect them to get up and start walking. The Borghese Palace itself was amazing too."
Stephen
Visalia, CA
Tour: 10/13/13
Overall rating:
The Rome Tour, 2013 as the greatest trip I have ever been on! The guides were knowledgeable, interesting and patient. Rome was beautiful and the people, the Romans were wonderfully friendly.
Favorite "WOW" moment
"Saint Peter's Bones."
Edward
Prescott Valley, AZ
Tour: 10/13/13
Overall rating:
I am still trying to digest what I saw in Rome. How did they build such huge and beautiful churches, plazas, stadiums and plazas with the equipment they had. I think I heard that the huge one piece columns for the Pantheon was shipped from Egypt and erected. How did they do it?
Favorite "WOW" moment
"Looking out over Rome from one of the hills and seeing so much greenery and the many domes of the churches and ancient structures. I was looking at history."
Kathleen
Chicago, IL
Tour: 10/13/13
Overall rating:
I had anticipated a great experience. That is why I booked a 'Rick Steves' tour. My first and I was not disappointed. Our guide Jamie had such great knowledge of all the sites we saw. Our 'extra' Rome guides were superb. I even adored our bus driver who took us to Osti Antica and beyond.
Favorite "WOW" moment
"I thought it would be Saint Peter's Bascillica. But to my surprise it was standing inside the 2000 year old Colosseum. Very eerie, very wonderful."
Danielle
Orlando, FL
Tour: 10/13/13
Overall rating:
The Rome in Seven Days tour was fantastic! I felt like I really got to "know" Rome in that time and got to experience most of the sites you'd want to see in Rome. I also felt comfortable navigating the city by the end of the trip. Jamie, our tour guide, was extremely nice, funny, and knowledgeable and our local (city) guides were also fantastic. Rome is such a wonderful city with so much history, and I am greatful I was able to experience it and meet so many wonderful people at the same time
Favorite "WOW" moment
"The entire trip was a "wow" moment, although I will say visiting the San Clemente church and seeing the layers of history built on top of one another was especially amazing. Also, visiting the Vatican and the Borghese Gallery and viewing the art I've only read about or seen pictures of was life-changing. Finally, being able to experience the fountains and churches at night was magical!"
Tara
Visalia, CA
Tour: 10/13/13
Overall rating:
Another great Rick Steves tour! Jamie was an amazing guide. It was a pleasure to have a wine and food aficionado as our fearless leader, and his depth of knowledge throughout the tour sites ensured that we received the most out of our tour experience. Our "location guides," both Illarias and the fabulous Francesca, were just an added bonus. The Hotel Aberdeen was perfectly located for ease of transportation, good food, and people watching on Via Nazionale.
Favorite "WOW" moment
"The Pantheon."
Mary
Marcellus, NY
Tour: 10/06/13
Overall rating:
Neither my husband nor I have been keen to be part of a "tour" experience. We're independent travelers. However, we decided to participate with the Rome tour for a couple of reasons. Primary was to soak up the culture of this ancient city. The other reason was to be able to share our experiences with others. Our group was terrific. There were no whiners, and everyone was very positive. We have already spoken about being part of another Rick Steves tour.
Favorite "WOW" moment
"After our tour of Ancient Rome, with our local guide, Francesca, we stayed in the area of the Forum. Eventually we wandered up to the Palatine Hill which we found to be fascinating. The crowds had disappeared, everyone seemed to be below at the Forum. We found beautiful views of Rome and many interesting places to visit."
Kathleen
Janesville, WI
Tour: 10/06/13
Overall rating:
Absolutely amazing! Everything we had hoped for and more. We are experienced travelers but this was our first time traveling with a tour. This tour is simply the best and most efficient way to see Rome, Italy. We were hoping to have tour guides that would make it worth traveling in this manner. The tour guides associated with our 7day Rome did not disappoint. They actually inspired us and brought history, art, and Rome to life at a new level that would not have been achieved on our own.
Favorite "WOW" moment
"Francesca. Her quality as a guide were so far above what was required. She has a very unique ability to bring things to life and teach what it must have been like to live in a certain time, or to have created a certain piece of art. To go above and beyond dates and details, and truly teach the subtleties and meanings of something we were looking at was such a pleasure to experience. I doubt I will ever meet someone like her ever again in my life - she is that unique and wonderful."
Tom
Bellevue, WA
Tour: 10/06/13
Overall rating:
The Rick Steves tour of Rome was an incomparable experience, primarily because of tour guides Alfio and Francesca. We could not have had more passionate and intelligent guides to the wonders of Rome.
Favorite "WOW" moment
"Francesca introducing us to the Bernini sculptures in the Borghese Gallery."
Marilyn
Highland, CA
Tour: 10/06/13
Overall rating:
Overall, an exceptional trip. It was a great overview of all the 'must-see' attractions in Rome. The cooking class was not only delicious and fun, but a great way to bond with the other travelers. The papal audience was an unexpected 'extra' experience...thank you for arranging this for our group.
Favorite "WOW" moment
"The Daphne statue at the Borghese Gallery and the fantastic accompanying commentary by our gallery-guide, Francesca was definitely the WOW moment for me."
Nancy
Dallas, TX
Tour: 10/06/13
Overall rating:
WOW! I am thrilled to say that this tour exceeded my expectations in every way. Our group guide Alfio did an amazing job managing schedule, and giving us a preview of each day. He had a delightful personality and sense of humor. And Francesca is the best tour guide ever. Hotel Lancelot was in a great convenient location to both bus and metro stops. It was the perfect balance of scheduled tours and free time to roam and immerse in the local scene on our own. I have not a single complaint.
Favorite "WOW" moment
"I don't know that I can settle on a favorite wow moment? Every day I was overwhelmed by a new sight, a new story, and a new amazing piece of architecture to look at. It was a full week of continuous moments that all now run together. Maybe my personal 'wow' moment is "How could I have waited until the age of 52 to see ROME"?"
Andrea
Menlo Park, CA
Tour: 10/06/13
Overall rating:
The Rick Steves Rome City Tour was a fantastic way to get acquainted with a wonderful, vibrant, ancient and very complex city. When I received the tour book I was completely overwhelmed. By the end of the tour I felt like I had a real understanding of the city. And what a great city at that!
Favorite "WOW" moment
"Can't pick just one! Dolce Vita Stroll, seeing all the Roman ruins and imagining what society was like 2000 years ago, being pleasantly surprised by the Trevi Fountain (just amazing!), seeing the Mediterranean Sea on a beautiful day, gelato runs every day, sinking my teeth into pizza (it is definitely NOT overrated), seeing the amazing Bernini sculptures after taking a course about them, and partaking in a Roman Bath experience (Aquae Madre Hammam) were just a FEW of the highlights."
Peggy
Bellevue, WA
Tour: 10/06/13
Overall rating:
We went to Rome for 7 days. Our tour group was very enjoyable. Everyone on the tour was enthusiastic about the experience and the tours of the sites. The hotel was nice with a lovely breakfast everyday. We traveled mostly on the city buses or subway system which was enjoyable because it avoided driving in big buses and felt like we were a part of the city. We really got a taste of the Roman life. Our tour guides were excellent. Our main guide, Alfio, was funny, enthusiastic and knowledge.
Favorite "WOW" moment
"I enjoyed the Borghese museum. Our guide Francisca brought some many of the statues and painting alive. I have had many guides but she was tremendous. I also loved the Vatican and seeing the Pope was really and experience."
Joseph
Lancaster, NY
Tour: 10/06/13
Overall rating:
This was our third Rick Steves tour, and we selected it because Rome is such an overwhelming place. We knew we needed the experts to show us what this city had to offer. This tour did all of that. We had just the right balance of tour and free time to explore on our own. We are also aware that the guide and tour mates are critical to the success of the tour. We have come to rely on the fact that not only the place, but the people we meet at them make the best memories.
Favorite "WOW" moment
"Francesca guided us through 2,000 years of history at San Clementi, the Colosseum, the Forum, and all of the ancient sites therein. Her insights of the ancient Romans' political, engineering, military, and cultural genius was aptly tempered by the cruelty they could exact and the daily misery for most of Rome's residents. She seems to have a limitless knowledge of architecture, art, and history; the "wow" moment came when touching the stones they touched."
Susan
Mesa, AZ
Tour: 10/06/13
Overall rating:
It was amazing! I absolutely loved it. I was very satisfied by the accommodations at the Lancelot Hotel and the restaurant choices throughout the tour. The public transport was scary at times (that can be said of any city anywhere), but the taxi's were fun. Our group was awesome, and I think the no grumps policy rang true throughout. From past to present Rome, I was blown away and thrilled to see, touch and taste as much as we did (despite my throbbing feet).
Favorite "WOW" moment
"The Borghese Gallery definitely earned my "wow", literally (ask Francesca). I walked in and my breath was taken away as tears rushed from my eyes at its shear beauty. It was by far my favorite art collection in Rome. Then there was St. Peter's Basilica which was a feast for the eyes and a glimpse into the genius of Michelangelo. Of course I must include that I fell in love with the food... I would run away to Rome just to taste the delicate pastas, fresh sauces and heavenly gelato one more time."
Mary Pat
Omaha, NE
Tour: 10/06/13
Overall rating:
The entire week was absolutely wonderful! It was a well paced and well organized week and each day's activities were thoroughly enjoyable. The week was a nice balance between sightseeing with the group and free time on your own. The Rick Steves tour experience is so much more than just a visit to the destination of your choosing. It is such a great way to learn the culture, a bit of the language, customs, history, etc. AND have a whole lot of fun along the way with fascinating people.
Favorite "WOW" moment
"My favorite 'wow' moment was the papal audience on Wednesday morning and the next day entering St. Peter's Basilica. To be in St. Peter's square where so much history has transpired and which appears so frequently on television, was just incredible."
Marilyn
Williamsburg, VA
Tour: 10/06/13
Overall rating:
Favorite "WOW" moment
"I have been to Rome before so my wow moments were of places I had not seen before. One was San Clemente church. It was fascinating to see three layers of history one on top of the other. The other was the Borghese Gallery. The building itself and especially the art are beautiful. I liked that Francesca took us the Bernini statues in the order in which they were created. This gave us added insight into his artistic development."
Margaret
Lancaster, NY
Tour: 10/06/13
Overall rating:
This was our 3rd Rick Steves tour but our first city tour. We were not disappointed in any aspect of the tour and wish it would have been longer! Our group was wonderful and each day was a new adventure. Each time you thought the tour could not get any better we were surprised with something. The hotel was conveniently located and it was very easy to get around the city whether by foot, bus or metro. After one day we became pros at using the bus and metro.
Favorite "WOW" moment
"To pick one moment is very difficult. The entire tour was "wow" from day one. I especially enjoyed the Borghese Gallery. Through the knowledge of our guide, we had a "trained eye" to look and see different things and to see things differently. Going through the Gallery, I was actually seeing various things I would normally have overlooked and found such a greater appreciation for the works of art that cannot be described. Another wow moment was finding a liter of house wine for 4 euro."
Galen
Dallas, OR
Tour: 10/06/13
Overall rating:
The tour was great--Alfio is a fine and sensitive guide, the food was superb (too much in some meals), and the chosen sites were the ones a person would want to see and more. Compared to other (3) RS tours we've taken, this one seemed busier.
Favorite "WOW" moment
"Rome itself is a 'wow' experience! And seeing the pope in person rates right up there."
Mark
Janesville, WI
Tour: 10/06/13
Overall rating:
Alfio was outstanding in making everyone feel welcome. He is such a great guide and really puts his all into his job. His passion for leading tours shows and his heart is into his job. The tour was my first and I would go on another in a moments notice. The people on the tour were also outstanding. Everyone got along very well thanks to Alfio and his making everyone feel good about the tour.
Favorite "WOW" moment
"The cooking part was really special in that it got everyone in the group involved and working together to make a meal. These 24 people started off strangers and finished as a family."
Amy
Chicago, IL
Tour: 10/06/13
Overall rating:
This trip has changed my life. That's no joke! As a long time fan of Rick Steves and a travel blogger, I was thrilled when I won this trip from WTTW Chicago (people actually DO win those things!). This was my first trip to Europe after wanting to go my whole life. The guides were incredible- so knowledgable, fun and charismatic. The food was sensational. I couldn't believe how my confidence grew throughout the week in navigating the city. My world will never be the same!
Favorite "WOW" moment
"So many-hard to choose! Our first night dinner in Trestivre complete with courses and courses of food, amazing ambiance and being serenaded over panna cotta- I felt like WOW I am really in Italy! History wise- seeing San Clemente church and having it described as a lasagna- layers of history and how it can be overwhelming but to just take what you can and make your own "Rome". Cooking class was an amazing bonding experience for the group."
Christopher
Garland, TX
Tour: 09/01/13
Overall rating:
The rick Steve's 7 day tour of Rome was a great way to dig beneath the surface of the sights and experience Rome the way its citizens do. The tour itinerary provides a good balance of structured and free time that let's you pursue your own interests further. Our guide for the week was very knowledgable and engaged. After successfully negotiating Rome's various forms of public transit I feel very able to get around the city on my own should I return.
Favorite "WOW" moment
"I think my "wow" moment came when I realized that over the millennia the citizens of Rome have not changed all that much. Empires rise and fall, cities emerge and disappear, but roman culture transcends time. Thanks to Francesca for this insight."
Carol
New Braunfels, TX
Tour: 09/01/13
Overall rating:
Living in Rome for a week was a most wonderful experience. I use the word "living" because that's what Ben and Francesca made my stay feel like. They introduced us to ancient Rome, as well as familiarizing us with modern Rome. Our whole group developed a warmth and camaraderie with each other. Ben is a fabulous tour leader who shared his knowledge with us. He helped us navigate bus and subway so we felt comfortable getting around.
Favorite "WOW" moment
"The spaces inside St. Peter's Cathedral lifted up my rib cage and my soul. Such a huge space, and yet it is perfectly proportioned. Bernini's sculpture of Daphne brought tears to my eyes. Another "wow" moment occurred when our group joined Ben & Francesca in their neighborhood for pizza and a stroll through their neighborhood park. How delightful to see families spending time with each other and children playing! I envy their celebration of family and friends within their normal day."
Ann
Staten Island, NY
Tour: 09/01/13
Overall rating:
This is my 10th Rick Steves tour and it was a great week in Rome. I went on the Rome tour in April 2008 and really wanted to come back to Rome. Visting Rome with the tour was a great way to see and understand the city as it can be very overwhelming. But the tour really enabled me to see many sights including the Colosseum, Forum, Pantheon, Vatican and Borghese Galley easily and understand what they all mean. It was a fun way to visit each sight and eat wonderful food and learn about the city.
Favorite "WOW" moment
"Visiting all the churches, walking the streets of Rome, seeing the art work in each church was what I wanted to do. Our guide was able to get tickets to see the Pope and that was something very special and not something I thought I would ever do! I really enjoyed seeing the city and knowing how to really get around the city. I look forward to taking a RS tour in the future."
Efren
Quincy, MA
Tour: 09/01/13
Overall rating:
a) money well spent b) hours maximized to walk and see a lot of places which is good and bad. one will need the downtime to rest. so it was nice to have some extra days possibly after the tour to revisit or visit some places on your own and spend more time there. c) the tour leader Ben as well as the local guides are top notch and very knowledgeable. I've seen so much art in Rome, but I have learned so much about Art from the local guide Francesca. She is a ROCKSTAR!
Favorite "WOW" moment
"Not to trivialize the magnificent sites in Rome and the Vatican City but Ostia Antica was my wow. After all the grandiosity my eyes saw in the eternal city, I started to understand and to visualize how the Romans lived when we visited the ruins in Ostia Antica. That was where I made a connection. I saw their family compounds, their warehouses, their bars, their theater, even their public restroom. It was then easy to understand how human they were but how great their accomplishments have been."
Karen
Garland, TX
Tour: 09/01/13
Overall rating:
What a wonderful group of fellow-travelers! Our group had not a single problem amongst us, and all were very pleasant people. I concluded that those who enjoy Rick Steves tour formats tend to be similar in nature: educated but curious to know more, well-mannered and courteous seasoned travelers in general who enjoy meeting new people and experiencing new worlds at a local level.
Favorite "WOW" moment
"The San Clemente church was the first moment that I really began to understand Rome and how it has evolved over the centuries. It was truly a sacred moment to literally descend from modern day into the world of 4th century and then deeper into the 1st century layer of Rome. What a perfect way to start the tour, to set the stage for all we saw after that moment. Our guide's description of the reason for starting with San Clemente put everything into perspective."
Dean
Chaska, MN
Tour: 09/01/13
Overall rating:
I was very pleased with the tour. The venues chosen to visit were very good and it was exceptional that there was flexibility to adjust so that we could see the Pope during his visitation in St Peter's Square. If I had a choice I would probably not do the cooking lesson although it was a good bonding moment and add the Trastevere walking tour. But everyone has different interests and you can't do everything. Overall, I couldn't be happier with the tour.
Favorite "WOW" moment
"I do not think I had any one moment I could select as a "wow." Seeing the Colosseum and Forum, seeing the Pope up close, seeing the Sistine Chapel and St Peters, and seeing the Borghese were all "wow" moments. I just can't select one."
Dorothy
Stockton, CA
Tour: 04/21/13
Overall rating:
The trip was well paced not too much coming & going in one day. Ben was a great guide, well organized , helpful, and accessible. The hotel was conveniently located, near to bus & metro lines as well as restaurants & other sights, especially churches and the basilica. After finishing the tour, I felt there wasn't anything I could think of that we had not seen or done. The restaurants we visited as a group were interesting and with good food.
Favorite "WOW" moment
"I finally got to visit the Villa Borghese, and the wonderful, well informed & enthusiastic guide made the experience memorable. Her knowledge of the various statues was so enlightening."
Weather

Italy / Rome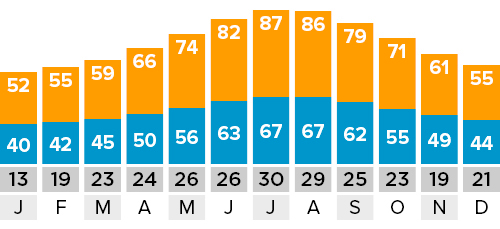 Pre-Tour
We've put together some specific information on what you should know about this tour before you go. You'll also find more general information about "Getting Ready for Your Tour" on our Tour FAQ.
Sightseeing On Your Own
If you arrive in Rome before your tour begins, use Rick Steves' Rome guidebook to get oriented. Ride the public transportation, try out a few words of Italian and get over your jet lag with lots of fresh air and exercise.
Here are suggestions for sightseeing in Rome that we do not do as a group: Capitol Hill museums; National Museum; Etruscan Museum; Santa Maria Maggiore; Testaccio neighborhood; Castel Sant' Angelo; day trips to Naples/Pompeii (very long day, worth an overnight); Tivoli (Hadrian's Villa, Villa d'Este). Most museums are closed Mondays. Confirm your sightseeing plans with any tourist information office.
If you are interested in seeing the Pope, you may want to attend the Sunday blessing. You can check the Pope's schedule in advance.
Those with a couple of extra days to spend may want to extend their time in Italy. Rome is well connected for quick trips around the country. Florence is only 90 minutes away by train, Naples is two hours south, and Milan and Venice are less than five hours north.
For a more rural experience, explore the hill towns of Tuscany and Umbria. These regions are most easily seen by car but public transportation can work for those with extra time and patience! Some of Rick's favorites include Orvieto, Civita, Assisi, Perugia, San Gimignano, and Siena. When traveling off-season, always call ahead for hours and closures to avoid disappointment.
Transportation
Most tour members arrive a day or two before the tour begins — and those who don't, wish they had. This allows you ample time to get over jet lag and make the most of the first few days of the tour.
Rome is a major transportation hub, making additional travel before or after your tour quite easy.
For information about flying within Europe, ask your travel agent or check Rick's list of European budget airlines.
For information about traveling by train, read Rick's train travel and rail pass tips and decide if your travel plans merit a railpass. Italy's point-to-point ticket prices are quite reasonable therefore you may not need a rail pass. You can get an idea of costs from the above guide or in Rick Steves' Rome or Rick Steves' Italy guidebooks.
Prior to your tour departure, you will receive detailed directions on how to get from the airport to your tour hotel, as well as contact information for your hotel in case you wish to book pre- or post-tour hotel accommodations.
If you need more information about additional European travel or for specific questions about your tour, contact the Tour Department at 425/608-4217 or email tour@ricksteves.com.
Trip Resources
Learn more about Rome: Check out a collection of Rick's TV shows, radio interviews and articles, plus find a list of recommended books and movies.
Packing
For ideas on what to pack, check Rick's Packing List and our Women's Packing List.