Prado della Valle in Padua

Ravenna's Basilica di San Vitale

Village of Montone

Truffle Hunting in Umbria

Civita di Bagnoregio

Wine Tasting Near Orvieto

Cooking Class in Tuscany

Bicycling in Lucca

Manarola in the Cinque Terre

Lake Orta
Tour Questions? Call 425-608-4217
Village Italy in 14 Days Tour
La dolce vita (the sweet life) describes the intimate magic of small town Italy. This tour — with a tasty focus on food, wine and culture — helps you live it. Starting in elegant Padua, your Rick Steves guide will take you through Italy's seductive countryside: artistic Ravenna, St. Francis' Assisi, Puccini's Lucca, cliff-hugging Cinque Terre harbors, and off-the-beaten-path hill towns and vistas. You'll be rubbing elbows with Italian culture, learning about crafting pottery, cutting marble, cooking pasta, making wine — even hunting truffles. Join us for Village Italy in 14 Days!
What's Included
A small, friendly group of 24-28 people — half the size of most tour groups
Full-time services of a professional Rick Steves guide and local experts who will make the fascinating history, art and culture of Italy come alive for you
All tours and admissions — at no extra cost — covering at least 21 group sightseeing events • Padua walking tour • Scrovegni Chapel tour • Padua's Anatomy Theatre (when available) • Mosaics of Ravenna's San Vitale & Galla Placidia tour • Assisi walking tour • Basilica of St. Francis tour • Truffle hunt • Deruta pottery demonstration • Civita hill town visit • Wine tasting • Orvieto walking tour • Orvieto cathedral and Signorelli's frescoes • Tuscan hill town visits • Etruscan Museum tour • Olive oil tasting and lunch • Italian cooking demonstration • Lucca walking tour • Lucca bike ride • Ligurian Coast boat excursion (weather permitting) • Orientation for "vacation" day on Italian Riviera • Lake Orta boat excursion...and more
All group transportation from Padua to Lake Orta
13 nights accommodations in memorable, centrally-located hotels
All breakfasts and half your dinners
All tips for guides and driver
Free stuff including Rick Steves Italy guidebook, Italian phrase book, moneybelt and earplugs
Guaranteed tour price, locked in the moment you make your deposit
Optional single supplements — this tour has a limited number of private rooms for solo travelers for an additional fee
Tour alum discount of $50 for each tour you've taken prior to 2015
50% discount on a consulting appointment with our in-house experts to assist with your pre- or post-tour travel plans
Flexibility should you need to transfer, or cancel/interrupt your tour
Fine print: You are responsible for the cost of your drinks and free-time sightseeing. See our Tour Conditions Agreement for important details regarding everything listed above
Itinerary
Daily Activity Key
Light = 2-4 miles of mostly level walking throughout the day.
Moderate = 2-6 miles walking throughout the day with some hills and stairs.
Strenuous = 2-8 miles walking throughout the day with lots of hills, stairs and uneven terrain.
Day 1: Welcome to Italy
Our tour begins in elegant Padua (Padova), with an easy bus ride from Venice's Marco Polo Airport. We'll gather at our hotel at 5 p.m. for a group meeting. Then we'll take a neighborhood orientation walk together and get acquainted with one another over dinner. Sleep in Padua (2 nights). No bus. Walking: light.
Day 2: All Day to Discover Padua
We'll hit the ground walking this morning, with a tour of Padua and its colorful market squares and piazzas. Along the way, we'll gape at Giotto's glorious frescoes in the Scrovegni Chapel, and learn how our inner workings were revealed at Europe's first great Anatomy Theater. You'll have the rest of the day to marvel at the Renaissance masterpieces in St. Anthony's Basilica, roam through the university's acclaimed Botanical Garden, or relax with a creamy espresso at a sidewalk café. No bus. Walking: moderate.
Day 3: Ravenna and Hill Town of Montone
We'll drive to nearby Ravenna this morning for a tour of the brilliantly preserved mosaics in Ravenna's Byzantine San Vitale Basilica and Galla Placidia Mausoleum. After lunch we'll climb up into the Umbria region to the untouristed little hill town of Montone. The rest of your afternoon is free for wandering through this rustic stone village; then we'll share a feast of countryside specialties at our hotel in Montone, where we'll sleep (2 nights). Bus: 5 hrs. Walking: moderate.
Day 4: Assisi and Truffles
This morning we'll take a short drive to St. Francis' hometown of Assisi, where we'll tour the magnificent art-filled Basilica. Afterward, we'll take a walking tour through the town, and have free time for lunch. We'll spend the late afternoon with a local farmer and his specially-trained dog, hunting for one of the area's specialties: the truffle. We'll stay on the farm for a while, joining the family for a hearty, home-cooked dinner (including the truffles). Bus: 2 hrs. Walking: strenuous.
Day 5: Deruta and Orvieto
We'll drive through the peacefully green Umbrian landscape today. Our first stop will be in Deruta for a pottery-making demonstration at a family workshop. Then we'll drive off the beaten path to a rural, family-owned winery for a refreshing wine tasting and lunch. We'll finish our afternoon high atop the nearby hill town of Orvieto, where we'll marvel at the town's dramatic cathedral, including Signorelli's amazing frescoes in the San Brizio Chapel. Sleep in Orvieto (2 nights). Bus: 3 hrs. Walking: moderate.
Day 6: Umbrian Hill Towns
It's market day in Orvieto! You'll have a free morning to dive into this busy, colorful once-a-week market and discover more of Orvieto's friendly charms. In the afternoon, we'll drive down the road and then hike up to the ultimate back door hill town, Civita di Bagnoregio. You'll have free time to revel in the traffic-free alleyways, astounding views and hidden treasures that make this village so special. Then it's back to Orvieto for a free evening. Bus: 2 hrs. Walking: strenuous.
Day 7: Heart of Tuscany
We'll meander north into rural Tuscany today, stopping to visit the fascinating Etruscan Museum at Chianciano, where we'll learn about this mysterious pre-Roman civilization. Before we bite into today's lunch, we'll see how it's made, as our chef gives us a special hands-on Tuscan cooking lesson. Sufficiently fed, we'll end the day at our Tuscan country hotel, where we'll sleep (2 nights). Bus: 3 hrs. Walking: light.
Day 8: Tranquil Tuscany
This morning we'll head out to your guide's favorite "famous" hill town (go ahead, guess away), with plenty of time for discoveries and lunch on your own. We'll enjoy the afternoon back at our country hotel, where you can hike along the farm paths, take pictures, or simply relax by the pool before dinner together. Bus: 2 hrs. Walking: moderate.
Day 9: Hill Towns and Lucca
Today your guide and driver will take you along the less-traveled scenic route through Tuscany, with stops to wander through timeless hill towns with pristine views. Our final destination today is the engaging and prosperous town of Lucca, where a local guide will introduce us to its elegant streets and historic churches, all surrounded by some of Italy's most impressive Renaissance walls. Sleep in Lucca (2 nights). Bus: 3 hrs. Walking: moderate.
Day 10: Lovely Lucca and Olive Groves
This morning you're free to stroll along the Via Fillungo or join your guide for a bike ride along the town's scenic and well-preserved ramparts. Then we'll head into the countryside to visit a traditional frantoio (olive oil mill), where we'll learn about and sample Italy's famous extra-virgin export, and enjoy a farm lunch. The remainder of the day is free back in Lucca to enjoy more of its layered history and find a local trattoria for dinner. Bus: 1 hr. Walking: light.
Day 11: Carrara's Marble and the Riviera
We'll continue north today, pausing to marvel at the marble with a local expert at Carrara's snow-white quarries, the favorite of Renaissance sculptors. Then we will take to the sea (weather permitting) and enjoy a scenic boat ride along the Ligurian Coast, past the wave-washed harbors and hill-hugging villages of the Cinque Terre. Our boat will dock in the beach town of Levanto, our home base for il dolce far niente (the sweetness of doing nothing), where we'll sleep (2 nights). Boat: 2 hrs. Bus: 2 hrs. Walking: light.
Day 12: All Day on the Italian Riviera
You'll take a "vacation from your vacation" today in our Mediterranean getaway. You may choose to hike the cliff-side paths, taking in lots of fresh air and panoramic views between Cinque Terre villages, starting with Riomaggiore's Via dell'Amore. Or pick a village where you can spend your day exploring the stairways and alleyways, sunning yourself on the rocks, or sipping cappuccino and catching up on your journal at an outdoor café. We'll regroup tonight to share a family-prepared seafood feast in Levanto. No bus. Walking: light to strenuous (your choice).
Day 13: Lago d'Orta
We'll make a beeline to Orta San Giulio on the shores of Lake Orta, arriving with plenty of time to stroll its cobbled lanes and medieval square, and take a scenic boat ride out to little Isola San Giulio. Tonight we'll enjoy an arrivederci dinner together, where we'll share travel memories and toast new friends. Saluté! Sleep in Orta San Giulio (1 night). Boat: 1 hr. Bus: 4 hrs. Walking: light to strenuous (your choice).
Day 14: Tour Over After Breakfast
Breakfast is provided, but there are no group activities today. Milan's closest airport, Malpensa, is 60-90 minutes away by taxi or bus. Your guide will help coordinate transportation to Malpensa, leaving you well prepared for the road ahead. Grazie e ciao!
Itinerary specifics subject to change.
Activity Level
Our tours are physically active! It's an essential part of the Rick Steves tour experience. On our Village Italy in 14 Days tour — among other things — you'll need to happily...
Carry/roll your luggage over uneven pavement (several blocks possible) and up stairways to reach your hotel; then up several flights of stairs to reach your room.
Be on your feet, walking and standing for up to three hours, indoors and outdoors, in all weather conditions.
Sleep with street noise and no (or weak) air conditioning.
After orientation and transportation lessons, be able to navigate towns and cities on your own.
Reviews
Anne Marie
Seattle, WA
Tour: 06/23/14
Overall rating:
I loved Italy. Our tour guide, Trisha, was the best. Mario, our driver, was skilled and handled the bus like it was a compact car. Trish's expertise in art was fantastic and I especially appreciated her summary of the trip at the end. All the local guides were knowledgeable and understandable. Food was great! I think I had the best dinner in Montone. Many sites were informative. I am in Italian withdrawal and found myself on your website looking for more Italian tours two nights ago.
Favorite "WOW" moment
"The surprise trip to Sienna. I could not believe that I was in the campo looking at the track that the Palio would be run on in two days (I could see the horseshoe prints). We watched the pageantry on the TV (it was broadcasted live). We actually missed the race itself because we were going to the most wonderful concert in Lucca. The mother of the soprano was sitting behind us and I got to congratulate her on her daughter's beautiful singing voice."
Ann Marie
Cranford, NJ
Tour: 06/23/14
Overall rating:
The Villiage Italy tour was the first tour my husband and I ever took. We really didnt know what to expect but no matter how high our expectations could have been, I know we would not have been dissapointed. This was one of the most wonderful travel experiences I have ever had. From the minute I met our wonderful guide Trish and the wonderful group of co-travelers, I knew it was going to be GREAT and great it was. Every destination - beautiful. Every local guide - funny & knowledgable!
Favorite "WOW" moment
"There were just so many WOW moments on this trip. But I do remember the complete feeling of peace and tranquility I felt sitting out in the early morning on the grouds of the Hotel Belvidere in Tuscany. I knew then that I had made the right decision in choosing Italy and that we would of course have to come back."
Gary
Houston, TX
Tour: 06/23/14
Overall rating:
This tour was so much more than we expected. The amount of ground we covered was amazing. When we tell people about out trip and what all we did - I look back and wonder how we did it all. I will say that all the people in our group were friendly and we all got along pretty well. We were all "about" the same age and had a lot in common with many of them.
Favorite "WOW" moment
"This is a very hard question! Each town we went to had it's own personality and there was at least 1 and many times more WOWs than you had time to see & explore. Whether is was a WOW activity, like the picnic Tricia planned, or a WOW planned tour, like the Truffle Farm, Civita de Bagnoregio, Tuscan cooking class, Bicycle Ride, all the wonderful dinners and walking tours. I cannot name just one!"
Ken
Dallas, TX
Tour: 06/23/14
Overall rating:
Our group was a combination of Rick Steves' veterans & newcomers, but we all shared a desire to explore the hidden parts of Italy not covered by the big tours. Tricia connected well with our group & seemed to know how to maximize our experience. The small cocktail parties were an opportunity to get to know our fellow travelers & enhanced the group dynamic. All of the local guides brought their unique perspectives & shared them with the group. Lake Orta provided a great ending.
Favorite "WOW" moment
"I understand why Montone is not in the guide - please don't spoil this little surprise. Sergio & his family were very entertaining. Volterra was also a great day trip."
Kent
Chicago, IL
Tour: 06/23/14
Overall rating:
The diversity of villages was all that I expected. A good balance of vigorous activity and down time. The times with "real people" -- the truffles farm family, the Etruscan guide, the olive oil maker -- were great. Maybe a few too many see-how-its-done and now you can shop experiences. The art history dimensions of our duomos, churches and museums visits were more knowledgeable and informative than the theological/historical.
Favorite "WOW" moment
"Time to kick back at the Belvedere in Tuscany. Giuseppe's interpreting of the Cimabue fresco of Francis in the Assisi basilica."
Donald
Seattle, WA
Tour: 06/23/14
Overall rating:
Great food and a great group of people. Saw lots of interesting places, and mostly avoided the crowds.
Favorite "WOW" moment
"What I enjoyed most was learning how olives are pressed into extra-virgin olive oil at the olive press tour/lunch. Of course, there were 20 or 30 "runners-up"!"
Carol
Kelowna, BC
Tour: 06/23/14
Overall rating:
We have been waiting 40 years to go to Italy and this was a great way for us to see the country. The places we stayed were friendly and our guide and bus driver (Tricia and Mario) were incredible. So the organization, transportation, accommodation, and guide information about what we were seeing was all fantastic.
Favorite "WOW" moment
"I studied art history in university and visiting Ravenna in person -seeing St Vitale and the mausoleum mosaics were outstanding experiences. Likewise, Giotto's frescos in the Skrogevni chapel. 20 minutes just disappeaered. The cathedral in Orvieto was my favorite but apart from churches, the best place we stayed was the agritourismo in Chianti. Multiple wows. Loved it all"
Ruth
Urbana, IL
Tour: 06/23/14
Overall rating:
I had a great time. The tour was well-organized and the group congenial. I learned a lot, even though at the end I wasn't sure I would ever want to enter a duomo again. The feeling passed.
Favorite "WOW" moment
"The Baptistry in Ravenna. So much history in one small structure."
Thomas
Urbana, IL
Tour: 06/23/14
Overall rating:
It exceeded very high expectations. I enjoyed the places, the information provided, the group, the trip leader and local guides, the staying in hotels in the midst of things, the food. It was my first Rick Steve's tour and I would definitely do another.I also especially liked the local folks and activities we participated in, the truffle hunt , the winery outside Orvieto, the market, the agri-tourismo and cooking class. The actual experience matched very much the advance information provided.
Favorite "WOW" moment
"Probably my most significant Wow moment was seeing Orvieto from the winery and knowing we were going there. It waqs a beautiful place, probably my favorite. The other was when we first entered the beautiful little town of Montone-- what a lovely surprise."
Dick
Las Cruces, NM
Tour: 05/26/14
Overall rating:
Our tour guide, Heidi, was extremely knowledgable of all aspects of this tour including language skill (Italian), history of Italy and Italian culture, wines, and with assistance in each city visited to find help with such mundane things as laundry facilities and household goods - I purchased a nite-lite at a shop in Lucca recommended by Heidi! She also made arrangements for me and my traveling companion to have a special outdoor dinner at our agriturismo overlooking vineyards!
Favorite "WOW" moment
"The cooking class held with Stephano!"
Karen
Fort Collins, CO
Tour: 05/26/14
Overall rating:
The Village Italy tour was our best RS tour yet! The guide, the itinerary, the fellow travelers, the weather, the food...all ranked at the top for me. The quiet little villages and towns made for a tour quite unlike the Venice, Florence, Rome days on a previous tour and while the "blockbusters" are wonderful and a must see, this tour has much to recommend it.
Favorite "WOW" moment
"Too many "wow" moments to choose only one. The Scrovegni Chapel, Ravenna's Byzantine mosaics and the cooking lesson with Stephano were all at the top of my list."
Thomas
Fort Collins, CO
Tour: 05/26/14
Overall rating:
This was our fourth RS's trip, and our second to Italy. They've all been splendid, but this may have been the best. The trip offered new experiences at every turn; it was exceptionally interesting. The tour group was wonderful, with everyone in the group engaging with others---and everyone being fun to spend time with. Finally, our guide, Heidi, was truly exceptional. My wife and I can't think of one way the trip could have been improved!
Favorite "WOW" moment
"This trip, Village Italy, was not like visits to Rome and Florence, where "Wow" moments happened regularly. Rather, this trip had, rather than "Wow" moments, wonderfully new, pleasant, and totally enjoyable experiences every day."
Christine
Medina, WA
Tour: 05/26/14
Overall rating:
This tour was our 7th and probably our best. We loved everything about the tour. Heidi was the greatest guide ever, the individual locations we visited were the best, the organized extra visits were superb and the guides for the visits were extremely knowledgeable and funny! Our accommodations were never disappointing. Loved everything about the tour. The only other comment would be that some of Rick's restuarant recommendations in his book are outdated and not good.
Favorite "WOW" moment
"Never had one "wow".....had many wonderful experiences. The wine tasting, olive pressing, pottery making, visiting the marble quarry were a few of our fun highpoints."
Dick
El Macero, CA
Tour: 05/26/14
Overall rating:
Fun, energetic tour. Great guide with a nice group of people. Small villages are fun places to roam and people watch and enjoy the local cultures. Great food and drink(wine and more wine). Nice pace and it was great ending the tour in beautiful Lake Orta in a very nice hotel.
Favorite "WOW" moment
"The frescos and mosaics in the chapels and basilaca's are fantastic. But, really enjoyed our side excursions to pottery factory, preparing our own pasta lunch with a chef, wine tasting at a nice winery, truffle hunting with dinner and entertainment( hosts were delightful and entertaining with their singing), olive oil tasting at a co-op with lunch, the marble quarries and hiking in the Cinque Terra. Wandering the alleyways of the many villages was a great experience to take in the local culture"
Joy
Denair, CA
Tour: 05/26/14
Overall rating:
I felt much smarter after our tour! You gave us access to places we would never have thought to find. We have traveled on our own in Europe 5 times. We used your books as a guide but never had the detailed information to go with the experience. The bus and bus driver were superior. Heidi and the tour members were friendly and helpful. We were the only newbies to your tours, in our group. The group tour was a little overwhelming at times.
Favorite "WOW" moment
"Only one?? To see Civita di Bagnoregio was a real place not just an amazing picture. Everything is so much better when you have the background information. I wondered why we were going all the way to Lake Orta at the end of our tour, but I would not have missed it. Wonderful end to the tour."
Diane
New York, NY
Tour: 05/24/14
Overall rating:
We had a very good time. Thought the tour leader was very knowledgeable, pleasant and helpful. Site specific guides were also very good. It was a delightful group of intelligent, cooperative and punctual people. Hotels and food were a bit disappointing.
Favorite "WOW" moment
"There were many excellent sights (hill towns), churches and activities. No particular wow moment because it was not that kind of a trip."
Bruce
Hutchinson, MN
Tour: 05/24/14
Overall rating:
Outstanding trip! Touring the villages of northern Italy was the perfect trip for our first trip to Italy. It was a great mixture of old architecture, scenery, food, and Italian culture. This is the only tour that our guide (Trisha) does and she is very knowledgeable, friendly, and able to add considerable insight as you visit each area. A wonderful trip!!
Favorite "WOW" moment
"Far to many WOW moments to document into 500 words. The village of Montone and the Cinque Terre area were both great areas to visit but it's tough to only list a couple."
Jody
Pleasanton, CA
Tour: 05/24/14
Overall rating:
This was our first tour, and we were so pleased with everything--itinerary, social component, things done so well, variety of activities and sites, free time.
Favorite "WOW" moment
"Arriving in Montone and the hotel in Chianti--such great places!"
Daniel
Pleasanton, CA
Tour: 05/24/14
Overall rating:
The wonderful itinerary is what first caught our attention. Rick Steves' travel philosophy is what drew us in. The wonderful experience we had confirmed that we had made the right choice, and we're strongly recommending this tour to our friends.
Favorite "WOW" moment
"Difficult to pick just one - the two weeks were packed with highlights each day. However, if I had to pick just one, it would be hiking from Manarola to Corniglia via Volastra - such gorgeous views on a perfect day. Also loved our stay in Montone and our visit (though too quick) to Civita... Scovegni Chapel and Ravennna also wonderful(though rushed due to locally imposed time limits)."
Alison
Beechwood, NSW
Tour: 05/24/14
Overall rating:
The tour was fantastic. I loved all the experiences and the day to day pace of the tour. However, I would not end the tour in Lake Orta (see comments further on). I did not like Siena as I didn't think it fitted the 'village' description, it was too big. There are other little non touristy towns we could've gone to instead. We could have fitted in visits to 2 little towns. Would rather stay in Portovenere instead of Levanto.
Favorite "WOW" moment
"Seeing the village of Civita propped on a rock."
Mary
El Cerrito, CA
Tour: 05/24/14
Overall rating:
We got to go to many of the places we would have gone on our own, but without the hassle of figuring out where to stay and how to get there. It was nice to be with a group of like minded people who were "grump free" and friendly. Because we covered so much territory, we did not stay stay as long in some places as I would have liked. We had a friendly, vivacious, knowledgable guide and a fantastic, gracious, expert driver. Our extra experiences such as cooking lesson, truffle hunt wonderfu
Favorite "WOW" moment
"Dinner at Trattoria dal Prato in Padova, truffle hunt with with Rocco the dog, cooking lesson with Stefano, marble museum in Carrara, church in Assisi with Giuseppe. Etruscan museum, eating cinghiale and coniglio for the first time. I never thought I would ever eat either of them! Cinghiale in Montone and coniglio in Levanto at that marvelous feast. Puccini concert in Lucca!"
Jessica
Aiken, SC
Tour: 05/24/14
Overall rating:
Possibly our best tour ever. We had been to Italy a few times before, but knew that we wanted to experience Italian culture off the beaten path. This tour delivered that objective in spades. The pace was very good - not too much on the bus, but not as much walking as other tours. We visited a lot more towns, stopped at a lot more places, experienced a lot more of Italy, than we ever expected.
Favorite "WOW" moment
"Montone. The first hill town was fantastic. We stayed in a tiny apartment in a renovated guardhouse with marvelous views and atmosphere. There was a little civic concert in the square, with first year students from the local school - and it was beautiful - being there with the locals and enjoying the evening."
Walter
El Cerrito, CA
Tour: 05/24/14
Overall rating:
The selection of towns to visit and the tours in those towns was just great. The free time scheduled was planned well, as we needed to attend to laundry and relax or explore on our own. The information provided to us in preparation for the tour was most helpful. The hotels met or exceeded our expectations.
Favorite "WOW" moment
"It is difficult to pick a favorite "wow" moment. We wanted to stay longer at every place on the trip to soak in more experiences there. Oh, the cooking lesson with Steffano stands out for me. It was educational, fun, and delicious. Steffano has a great sense of humor."
Pat
Santa Rosa, CA
Tour: 05/24/14
Overall rating:
It was nice but I don't think I will do one again. I guess I expected hill towns to be less "touristy." I thought hill villages would be more quaint and out of the way but found them all to be packed with tourists, more so than touristy cities like Venice. I guess I forgot how much Italians smoke. It was very stinky walking down the streets. No one on the tour smoked but Italians do. They hang out their doors and p It is interesting how much can be packed into two weeks. We saw and did a lot.
Favorite "WOW" moment
"The thunder and lightning and rain at the Belvedere was very exciting. Beautiful grounds. It might have been good to swim in the beautiful pool there but the water was too cold as it was at the Orta hotel pool so the weather wizard provided a theatrical alternative. The grounds at the hotel were quite lovely. I also enjoyed the truffle digging experience. Once again demonstrating that animals have selected senses superior to those of man."
Ed
Chapel Hill, NC
Tour: 05/19/14
Overall rating:
The trip exceeded our very high expectations. The itinerary was loaded with interesting and fun sights. We never could have done as much on our own. The balance between group time and private time was ideal. Lisa was a terrific guide: personable, knowledgeable, and well-organized.
Favorite "WOW" moment
"Tough question. There were many. The time in Tuscany - at the Etruscan Museum, the cooking class, the beautiful Belvedere Inn, Volterra and the gelato class, Greve and the wine/honey/cheese tasting - was unsurpassed."
Michael
Fond Du Lac, WI
Tour: 05/19/14
Overall rating:
A really good, top-notch experience.
Favorite "WOW" moment
"Two things come to mind. Bruno's driving through the tunnel during the marble mine visit. And, oddly, I very much enjoyed seeing the dog find and dig up truffles."
Joe
Danville, KY
Tour: 05/19/14
Overall rating:
I enjoyed meeting new people from all around the country and from all walks of life. We seemed to bond almost immediately, starting with the first night's "business meeting." It was interesting to see how the group respected each other's freedom and independence during our free time yet bonded together when it became necessary -- my wife, Donna's, rental bike accident in Lucca was a prime example...hats off to our guide, Lisa, for leadership during this time!
Favorite "WOW" moment
""WOW" MOMENT #1: Farm visit for truffle hunting with dog, Rocco, in Montone. I had never seen this before. Sergio and Eva were warm and friendly. Dinner was delicious. The evening brought a smile to my face! "WOW" MOMENT #2: I have never had strawberries that taste like candy until I came to the Market in Orvieto. Donna and I bought a carton on our first morning there. They were supposed to last a few days. We had to buy a second carton within 15 minutes!"
Mary
North Vancouver, BC
Tour: 05/19/14
Overall rating:
It was a wonderful trip, truly amazing. We really enjoyed our Rick Steves' trip to Sicily last year and thought that it really didn't get any better than that. However, we were wrong. Village Italy was even more fun and our guide, Lisa, was exceptional.
Cindy
Vancouver, WA
Tour: 05/19/14
Overall rating:
It was a marvelous tour! The "on your own" days came just when we needed them. The only thing I might suggest is that you end the tour in a large city. In this case the logical spot is Milan. Arranging departure from the last spot was an added hassle for Lisa and an added expense for tour mates.
Favorite "WOW" moment
"That's difficult because there were so many! I think the time in Galileo's classroom and in the operating theater will stick with me forever!"
Linda
Hillsboro, OR
Tour: 05/19/14
Overall rating:
On a scale of 1 to 10, Village Italy scores 11! This trip exceeded all my expectations. Well done, Lisa, Bruno and Europe Through the Back Door.
Favorite "WOW" moment
"Our tour group was wonderful. I have been on tours with a larger number of people and not everyone clicked! This group was small, enjoyable and well traveled. We climbed steps, walked over bridges and up into the hill towns and there was not one grump among us. Very impressive!"
Marian
Burnaby, BC
Tour: 05/19/14
Overall rating:
It was wonderful to be part of this group seeing Italy together. It made the whole experience more fun and I really enjoyed getting to know our guide and other tour members better. Our driver Bruno was excellent and we felt safe with him at the wheel. The tour provided more than I was expecting and all of the side trips and things to see and do were interesting.
Favorite "WOW" moment
"Walking through the little cobbled streets in the ancient towns and realizing how many other people had been there before me and imagining what their lives were like all those centuries before."
Orest
North Vancouver, BC
Tour: 05/19/14
Overall rating:
Every day was fabulous! I have not been back to Italy since 97 and so I fell in love with Italy all over again and also discovered northern Italy, a region I did not know a lot about. The main reason for the tour being so fabulous was the guide, Lisa. She made it such a happy event with her cultural stories drawing on her own life in her own little town in her own particular life with an Italian husband and kids. She was so open and unflappable. I came out culturally enriched!
Favorite "WOW" moment
"There were so many! One of my favorite ones was the "Italian concert" by our farm hosts (and Bruno the wannabe opera singer who was our bus driver) after the truffle hunt dinner. It scored big time revving up the strings of my heart and reminded me of my own upbringing on a farm. The other "wow" generally was the food and wine--top notch and enlightening, every dinner."
Rita
Vancouver, WA
Tour: 05/19/14
Overall rating:
This was my husband's and my seventh RS tour, and each one is better than the previous one. This tour was fabulous. The small hillside towns were beautiful, the meals and food were fantastic, and our guide was excellent. It was a wonderful combination of small towns and medium sized cities, and lots of typical, personal, RS experiences like truffle hunting with a local farmer, wine tastings, gelato tastings, olive oil tastings, etc.
Favorite "WOW" moment
"There were numerous: The beauty of the country side of Italy, the truffle hunt and multi course truffle meal after the hunt, the cooking class and eating what we prepared, the gelato tasting, the olive oil tasting, the cheese and honey tasting, the tours of the numerous cathedrals especially Assisi, the pottery making demonstration, and the bike ride along the walls of Lucca."
Esther
Cincinnati, OH
Tour: 05/19/14
Overall rating:
This tour was so interesting and fun because of the variety of activities included. Not only did we visit interesting historical sites, and drive through beautiful country, but seeing marble quarry, the hands-on cooking lesson, geleto demonstration, truffle hunting and simple, but fun dinner in the local farmer's home is what made this tour terrific. I even enjoyed the bike ride.
Favorite "WOW" moment
"While visiting St. Mary's of the Angles a priest was saying mass in English in the very small original church. There was time to attend part of the mass, receive holy communion and still visit the relics. That was an unexpected surprise since my birthday is on the Feast of St. Francis."
Mary
Cayce, SC
Tour: 05/19/14
Overall rating:
You are fortunate to have Lisa as a guide for you Rick Steves. "You are just too good to be true", Lisa, as the old Frankie Valley and the Four Seasons tune goes. You made the trip for me. You shared your true Italian joy with our group in a knowledgeable and most loving way. I am sure your husband and boys were happy to get you back home! The tour was a wonderful experience for me as everyday was like an adult field trip. Lisa and Bruno (our bus driver) were the best!!
Favorite "WOW" moment
"All were wow moments, but I could have done without the olive tasting portion of the tour. Had it been the real season for seeing the process, I would have enjoyed it more."
Susan
Wheaton, IL
Tour: 05/12/14
Overall rating:
It was a great trip - can't say enough good things about it!
Favorite "WOW" moment
"The truffle hunt with Rocco the dog (and his wonderful owner)and the dinner afterward - which included singing by all of us - was so much fun - what an amazing night!"
Barbara
Orleans, ON
Tour: 05/12/14
Overall rating:
This was our first Rick Steves tour and it was everything we hoped for and more. We experienced each of the cities/villages from a central location, and so, enjoyed the local "flavour". We learned SO much about the history of Italy in general, and the cities and regions in particular. The pace was just right, with activities each day and then some time for exploring on our own. It was wonderful to be involved in a tour that highlighted the history and culture of the region.
Favorite "WOW" moment
"It's hard to pick just one, so I would say the truffle hunt near Montone with Sergio and Rocco, followed by the wonderful farm meal prepared by Eva and her friends. The icing on the cake was the sing-along after. I also enjoyed the cooking lesson with Stefano. He was so knowledgeable and involved everyone. The town of Montone was my favourite village, and I really enjoyed the day in Assisi."
Mike
San Mateo, CA
Tour: 05/12/14
Overall rating:
Heidi (guide) and Mario (bus driver) were "ideal" for this tour - both added, in their own way, to making it full-filling. As always, the small groups on the tour added to sharing of so many experiences on the 14-day tour. Every place had something for all.
Favorite "WOW" moment
"The truffle hunt & dinner afterwards with Sergio's family - watching the family sing and see "la dolce vita" at its best."
Rex
Goodyear, AZ
Tour: 05/12/14
Overall rating:
Favorite "WOW" moment
"The food! My preconceptions about too much garlic and thick tomato sauces were wrong!"
Karen
Okemos, MI
Tour: 05/12/14
Overall rating:
The tour was outstanding! I enjoyed all the hill cities, the new friends that we met and the wonderful tour guide! It was one of my most favorite trips!
Favorite "WOW" moment
"My most favorite thing was when we were truffle hunting and the dog urinated on my husbands leg! Geoff was such a good sport about it and everyone on the tour enjoyed teasing him! It just demonstrated to me the wonderful spirit and friendship in our group!"
Shirlene
Maple Shade, NJ
Tour: 05/12/14
Overall rating:
Great experience!
Favorite "WOW" moment
"Spectacular views of the villages and surrounding countryside. We had great views of Orvieto from the winery where we had lunch and sampled wines. Walking up to Civita di Bagnoregio was spectacular!"
William
Maple Shade, NJ
Tour: 05/12/14
Overall rating:
Very positive experience. Heidi is exceptional. You delivered everything you promised.
Favorite "WOW" moment
"My WOW moment was smelling a truffle just extracted from the earth. I will never forget it."
Brent
Ottawa, ON
Tour: 05/12/14
Overall rating:
My Village Italy Tour was an unforgettable experience. Our tour guide was extremely knowledgeable about all aspects of Italy, very organized, and made herself available to answer all my questions. Our driver was very professional and safely navigated our bus through some of most narrow roads I have ever seen. All of my fellow travellers were easy to talk to and we all shared the same interest in discovering Italy through small towns. Great accommodation, food, wine & weather. A perfect vacation.
Favorite "WOW" moment
"The WOW factor for me was the truffle hunt (with Rocco the dog) & subsequent farm dinner at Sergio & Eva's farm. The food was fantastic & listening to the ladies sing classic Italian songs was a highlight. We may not have understood the language but I certainly enjoyed experiencing a bit of Italian culture in the countryside. You could not duplicate this experience in a big city."
Phyllis
State College, PA
Tour: 05/12/14
Overall rating:
I loved staying in small towns.
Favorite "WOW" moment
"I loved the mosaics in the Basilica di San Vitale in Ravenna."
Jo Ann
New Brighton, MN
Tour: 05/12/14
Overall rating:
This is a wonderful tour. Heidi is a combination of articulate, knowledgeable and organized. The other tour members were easy going and interesting people. If I could change one thing about this trip, it would be to omit a larger town and include another small, charming place. Montone and Lavanto were my favorite places visited. They were small, charming and slightly off the beaten path.
Favorite "WOW" moment
"The mosaics in the Arian Baptistry in Ravenna were a complete surprise. I had never seen this type of religious imagery. The mosaics prompted me to do some historical research when I returned home, which is what good travel experiences do."
Shirley
Goodyear, AZ
Tour: 05/12/14
Overall rating:
I loved this Tour - the villages were fascinating and there was just enough down time and planned time. It is an active tour (which I loved) and our group was a fit group; it might be challenging for someone who was not fit. Surprisingly, one of my favorite places was Levanto. It was charming for what it was and nice to sleep away from the hordes on the Cinque Terre. And the walk to the neighboring town through the repurposed rail tunnels and tracks was just the relaxing side trip I needed.
Favorite "WOW" moment
"Mario, our very professional and personable bus driver, singing Italian songs with the ladies and Sergio at the truffle farm!"
Dorothy
Redondo Beach, CA
Tour: 05/12/14
Overall rating:
Heidi was knowledgeable, sympathetic and efficient. The itinerary was just what we wanted and there were no laggards or grumps in our group. The weather was ideal, the food and wine excellent. What more could we hope for?
Favorite "WOW" moment
"The visit to Civita was an experience we missed on our first Italy tour (Best of Italy) back in 1997. It lived up to Rick's description. I was also extremely moved by St. Francis' little Porziuncola Chapel in lower Assisi."
Eileen
North Vancouver, BC
Tour: 05/05/14
Overall rating:
We really enjoyed seeing the smaller villages that we would likely have missed if we didn't take a Rick Steves tour. Everything was great including the truffle farm, winery, cooking lesson and much, much more! All the personal contacts the guides have made over many years add so much value to the overall experience. We can't say enough good things about Patricia and also our driver Fausto!
Favorite "WOW" moment
"It is hard to pick out one "wow" moment as there were so many. One of our favourite memories was of shopping at the market in Orvieto and then having a picnic on the wall. The scenery and food were fantastic and we enjoyed just hanging out with our group. Levanto was a good chance to see the Cinqueterre without the crowds and get a taste of the area for future trips. The tunnel walk to the smaller village of Bonnasola was enjoyable also."
Joe
Cleburne, TX
Tour: 05/05/14
Overall rating:
The village Italy tour was great. Beside having an excellent guide ( Trisha ,) the group was positive, upbeat, and ready for anything; even the cold waters of early May.
Favorite "WOW" moment
"My favorite moment lasted the entire trip. But if I had to chose a singular event, it would be attending The Mass of St. Anthony in Padova during an evening of freetime. Visiting the Etruscan museum later on might me a close second."
Dale
North Augusta, SC
Tour: 05/05/14
Overall rating:
The tour far exceeded our expectations. Our guide, Tricia, was fabulous. She absolutely thought of everything while, at the same, time pushing us "out of the nest" to experience the Italian culture.
Favorite "WOW" moment
"The whole tour was a "wow". Church tours were as expected, but the other activities encompassed an amazing variety of interesting experiences. Tricia truly made each experience come alive. I thought the Lake Orta area the Cique Terre coast were really stunning. The cooking lesson was especially fun too."
Susan
San Diego, CA
Tour: 05/05/14
Overall rating:
Everything was perfect! The hotels were comfortable, the food was fabulous, the sights were remarkable. We saw more than we could ever have planned to on our own, so the time was so well spent. Our guide, Patricia, was so informative, so gracious, so enthusiastic, so much fun to be with, and Fausto, our driver was amazing in negotiating the narrowest curves, responding to unconscious and/or arrogant drivers, and taking the best of care of our luggage and other items.
Favorite "WOW" moment
"I can't choose just one: Giuseppi's guided tour of Assisi's Basilica; Roberto's tour of the Etruscan Museum at Chianchiano; biking the ramparts of Lucca and the olive oil tasting and phenomenal lunch outside of town; the cellar filled with ancient bottles and our wine tasting guide near Orvieto, our Tuscan cooking lesson with Chef and the idyllic hotel in Tuscany--Hotel Belvedere di San Leonino--I thought I was in Paradise."
Brenda
Silverdale, WA
Tour: 05/05/14
Overall rating:
I had never been on a tour before, I have to say it is the best way to go! Everything is taken care of for you all you have to do is have fun. Loved it!!
Favorite "WOW" moment
"I cannot identify one "wow" moment, there were so many."
Susan
Phoenix, AZ
Tour: 05/05/14
Overall rating:
My Rick Steves Tour was wonderful! It was truly better than I had dreamed. There was a wonderful blend of art, history and culture including food, wine and great company. I enjoyed our tour time and the time that we were on our own. My tour mates were delightful--certainly no negative attitudes. Patricia was outstanding and made the trip fun! The local guides were very knowledgeable and passionate about their topics. Mother Nature cooperated with perfect weather!
Favorite "WOW" moment
"This is hard to narrow down as there were so many "wow" moments. I think that the mosaic art in Ravenna and the Etruscan Museum in Chianciano were among my favorite art/history wows while the truffle farm evening, the Tuscan cooking lesson/lunch, the wine tasting outside of Orvieto and the olive oil tasting outside of Lucca were wonderful cultural experiences..."
Russell
Lakeway, TX
Tour: 05/05/14
Overall rating:
Spiritually and intellectually rewarding. The background knowledge of Patricia and the local guides added greatly to the value of our experience. Patricia was positive, happy, supportive, and very effective in handling all logistical and administrative matters. A great person. The country side was very beautiful, and the organic, unified nature of the hill towns provided visual memories I will remember forever.
Favorite "WOW" moment
"I am a sculptor. The marble relief panels by Jacapo Sansovino in the Cathedral of St. Antonio in Padua and the relief "Madonna and Child with Cardinals Kneeling" by Jacapo Della Quercia in the Duomo Museum during our side trip to Sienna were very special. The group picnic in Ovieto and the evening spent with Truffle farmer and his family near Montone were special moments."
Jamie Russelle
Scottsdale, AZ
Tour: 05/05/14
Overall rating:
Touring the smaller cities and towns was a great experience for me. Our tour guide, Tricia, was wonderful. I also really liked having local guides at some of the sites. Their passion for their areas was great. The smaller group size allowed us to get to know almost all of the tour members.
Favorite "WOW" moment
"Too many to pick one...loved the whole tour"
Christine
Tucson, AZ
Tour: 05/05/14
Overall rating:
Even though my husband and I had been to Italy before and even seen a few of the places we went on the tour, we learned so much more about each place from Trish. Village Italy is a world apart from Rome or Milan, it was such a thrill to see some of the places that have been around for so long, and not changed all that much.
Favorite "WOW" moment
"It had to be walking over to Civita de Bagnoreggio. What a sight!"
Mario
Genoa, NV
Tour: 05/05/14
Overall rating:
This was my second Rick Steve's tour and it was excellent. Patricia was a great guide. She was very informative and always helpful. What I liked most about the trip were the interactive side tours and demonstrations such as the Truffle hunting & cooking class. I liked the fact that we visited smaller cities and that our group size was reasonable.
Favorite "WOW" moment
"I can't say there was just one "wow" moment. I really like the cooking demonstration and the hotel that we stayed at in Tuscany. The picnic that Patricia planned after our market tour was great!! We all brought something and we got a great experience of the local food."
Beth
Lakeway, TX
Tour: 05/05/14
Overall rating:
VIT tour was outstanding from the beginning to the end. Everyday was well planned and carried out by Patricia and the company. Our driver, Fausto, was one of the most experienced that I have come in contact with on tours. The depth of knowledge, ability to communicate the living patterns and life style of the villages and the general way of life in Italy was done in a fun, relaxed manner. She had our experiences weave into the fabric of our life adding to the tapestry. The hotels were fun.
Favorite "WOW" moment
"Hill town of Montone was spectacular with the tour of Assisi Orvieto market and picnic on the wall overlooking the valley Scenic boat ride along the Ligurian Coast"
John
San Diego, CA
Tour: 05/05/14
Overall rating:
Very much enjoyed the diversity and mix of scheduled tour activities. I especially enjoyed the historical context and stories that were offered by Patricia and the local guides about the regions and places we visited. Found the tour group meals with local wines spectacular.
Favorite "WOW" moment
"There were several, including visiting an Etruscan Museum, touring a wine "cave" and helping make a group meal; however, watching a truffle hunt by a "local" farmer and his dog, followed by a meal which included truffles from the "farm" was certainly high on my list."
Sherrie
Yarmouthport, MA
Tour: 10/07/13
Overall rating:
I began the tour seeing Italy through American eyes; but very soon with the able help of Tricia, our tour guide, and the many passionate local guides, I began to see and feel the rhythm of Italy through Italian eyes. If I were to sum up the trip with one superlative: "abbondanza". The trip was packed with a variety of activities, all of them fun and instructive. Thank you for giving me access to places, people and events that I otherwise would not have been able to collectively tackle on my own.
Favorite "WOW" moment
"The absolute "wow" was coming back from Civita at twilight and seeing Orvieto on its hill bathed in a darkening lavender sky with its duomo lit and shimmering in gold and white. This will stay in my mind's eye forever."
Seth
Happy Valley, OR
Tour: 10/07/13
Overall rating:
As always, our experience with a Rick Steves tour was fantastic. Great guide, great itinerary, great food and lodging.
Favorite "WOW" moment
"The cooking class was the neatest experience..have made the recipes we learned twice already! In terms of scenery, walking the wall in Lucca was a high point."
Susan
Rohnert Park, CA
Tour: 10/07/13
Overall rating:
This is an excellent tour covering a lot of ground. It felt great to go where the big tour buses don't go, and to experience things like the truffle hunt and after-dinner entertainment, or the cooking class - all of which would not be available on a traditional tour.
Favorite "WOW" moment
"Scrovegni Chapel. The lights of Orvieto. Puccini concert in Lucca. This last thing was not part of the tour, but is written up in the guidebook. Our wonderful guide graciously took those of us who wanted to attend to get tickets."
Arthur
Placerville, CA
Tour: 10/07/13
Overall rating:
Art & Muriel's joint comments: Our friends raved about their Rick Steves tours, including this one, and they were absolutely accurate! We loved the hill towns, the beauty of the countryside, and the art, architecture, and food. The group meals were fantastic! Our bus was new and very comfortable, and our driver, Bruno, excellent; none of the drives between localities was too long. The 'tour' stops outside of towns were very well-chosen and added a lot to our appreciation of Italy.
Favorite "WOW" moment
"It is hard to pick just one! We loved the vista from our 'tip top" apartment in Montone, looking out over the rooftops, and the countryside vistas as we went through Umbria into Tuscany (from Montone to San Leonino). Another "wow" was the setting-sun shining on the face of Orvieto's duomo, the "lily of Italian Cathedrals", turning all the beautiful frescoes and inlaid mosaic stones aglow in golden light. Our group 'tastings' at Le Valleta winery & the olive mill outside Lucca were wonderful!"
Leland
Oroville, WA
Tour: 10/07/13
Overall rating:
Well [INVALID]d. Arrangements were excellent and short tours gave an interesting view of local colour. Tour advise at each site was well done and bus travel was a pleasure.
Favorite "WOW" moment
"Bonasollo was a real surprise. I do hope it does not get exposed like the other places in the Cinque Terra. All the selected places to visit and overnight stays were excellent as they were centrally located to activities. Hotel Belvedere was a delightful stay as was Montone. These local stays are what I truly enjoyed. I can go see junk stores any place. History and local acceptance was what I desired. II especially enjoyed the tours in Padova."
Lynn
Oroville, WA
Tour: 10/07/13
Overall rating:
This was a fantastic tour, and our guide, Tricia, was very informative and always upbeat! We enjoyed all the physical exercise (walking, carrying our bags up hills, climbing stairs, and bicycling) and appreciated not having to spend lots of time on the bus. Every day I looked forward to another new adventure and learning something new about Italy and its people.
Favorite "WOW" moment
"Our stay at Montone was my "wow" moment. The rustic stone village was beautiful and so unique. Our group dinner at the hotel was delicious!"
Michele
,
Tour: 10/07/13
Overall rating:
Living in a postcard for 2 glorious weeks!
Favorite "WOW" moment
"I most enjoyed Montone and all the activities associated with it. Meeting the Italian family, truffle hunting with Rosco, the home dining experience is exactly what I was hoping for!"
Orest
St Albert, AB
Tour: 10/07/13
Overall rating:
It was wonderful. The tour was very well organized and led by an exceptional guide. We experienced and learned more of the region than we could possibly done on our own in twice the time.
Favorite "WOW" moment
"There were many great experiences including the mosaics in Ravenna, Montone in general, Assisi, the Etruscan Museum, Civita, the country hotel in Tuscany, and Lake Orta..However, my favorite was the Cinque Terrae."
Monica
St Albert, AB
Tour: 10/07/13
Overall rating:
We had done Villages of Italy 7 years ago and it was terrific. This time it was once again absolutely fantastic and improved by the ending being Lake Orta rather than Milan. Trisha was our guide on both trips and she continues to be outstanding. We were so excited when we discovered that we were going to be fortunate enough to once again have the very knowledgeable, fun, and well organized Trisha as our guide. She is a huge Rick Steves asset!
Favorite "WOW" moment
"It is difficult to choose but certainly Montone is a huge highlight, as well as our evening with Sergio and Eva at the farm."
Pamela
Washington, DC
Tour: 10/07/13
Overall rating:
Trish was great especially considering she was doing 2 2-week tours back to back. The weather did not cooperate the first week and one person's cold lead a number of us to the same malady. We should have taken Trish's suggestion for First Defense from day one. Future travelers: bring cold medicine, especially when the weather is changing in the fall. This was the first time in 3 tours that I was really disappointed in some of the hotels. More about that below.
Favorite "WOW" moment
"On the boat to the Cinque Terre. And when the sun finally came out when we got to Tuscany! Watching the sun go down with a glass of wine at the Belvedere in San Leonino outside Siena. Heaven!"
Kenneth
Martinez, CA
Tour: 10/07/13
Overall rating:
This was a great trip. I would (and do) recommend it to friends and family. It's a bit more time on the bus than I would like, but I don't know how one would cover the territory otherwise. As always, my favorite and most memorable moments came when we were off on our own, simply walking about, people watching and enjoying the local culture and sights. This was my fourth tour with RS, and I really appreciate the mix of structured, guided time and free time.
Favorite "WOW" moment
"Choosing a single "wow" moment is difficult; there were so many! Picnicking on the city walls in Orvieto, biking along the ramparts in Lucca, Stefano's cooking lesson, etc. But, if I must choose one, I think it would be the evening spent truffle hunting and the wonderful meal to follow, and the evening capped with song!"
Marc
Grove City, OH
Tour: 09/30/13
Overall rating:
We are filling this out as a couple - Marc and Starlett. This was exactly the kind of trip we wanted to take, but could not have imagined or done on our own. We had been to Italy before and had done the big cities, all of the history, culture and art. We wanted to see the country in back door style. The group size was perfect, the bus and our driver were excellent, we had ample alone time and there was a new and diverse adventure every day.
Favorite "WOW" moment
"The people and small businesses that obviously respected Rick Steves Tours enough to entrust them with an inside look at their world. One of the best evenings we had was the night we went truffle hunting and were invited in to a private home to eat a home cooked meal. We just didn't expect that kind of experience. Our host and hosteses were delightful! They sang to us and my husband fell in love with Paola! They treated us like family. It was magicial and unforgettable."
Brent
Broken Arrow, OK
Tour: 09/30/13
Overall rating:
We had an absolute fabulous trip. Our tour guide, Lisa Anderson, was awesome, extremely gracious. She made the trip a wonderful experience, giving us special insight to the local customs and culture. I loved taking this trip, and would even like to take this trip again in the future. I enjoyed being in the smaller towns. The hotels we stayed in were excellent and the food was tremendous. I loved Lake Orta, it is a beautiful area, and a great way to end the trip.
Favorite "WOW" moment
"Trying to narrow down my favorite "wow" moment on this trip is difficult, there were so many. I enjoyed seeing the frescoes in Scrovegni chapel. I was amazed to see such a beautiful and well preserved fresco. I loved the Town of Montone, such a jewel hidden in the country side, PLEASE KEEP IT THAT WAY. The truffle hunt and dinner at nearby farm was wonderful, such a gracious family. I greatly appreciate being able to spend time with them, it was like being part of a true Italian family."
Novelene
Wichita, KS
Tour: 09/30/13
Overall rating:
The 14-day Italian village tour fulfilled two of my lifetime personal goals--to see the series of Giotto fresco series in the Scrovegni Chapel and to see the 6th century mosaics in St. Vitale in Ravenna and all of the other mosaics there. As an art historian and a painter I was thrilled in my heart of hearts to see two such beautiful and profound landmarks of Western art--I could not have had this experience without the Rick Steves Tour.
Favorite "WOW" moment
"My 'Wow" moment occurred several days into the trip when I realized that each morning I was going to wake up to a day of delicious food, some unique adventure into a fascinating Italy of ancient history, artistic high water marks, and contemporary charm, conversation with pleasant companions, no worries about when or how I had to get somewhere, and total delight in every moment."
Jane
Eau Claire, WI
Tour: 09/30/13
Overall rating:
This was my husband and my third tour. As with the other two, I enjoyed every aspect of the entire time. We were immersed in brand new experiences, a new culture, new foods, new coffee and wine experiences, and new friends. I was energized and exhausted each day by having the right balance of exercise walking and climbing, with tours and activities.
Favorite "WOW" moment
"I'm sure many will say the unique experiences like the truffle hunt and personal dinner in the home of a farmer and his family, or touring an ancient wine cellar with bats flying overhead, or seeing the preparations being done, for the visit by Pope Frances the following day in Assissi. But, for me it was meeting artisans and artists making tiles, leather goods, and fiber arts, with no middle (man), just making a living doing what they love to do."
Catherine
Gainesville, VA
Tour: 09/30/13
Overall rating:
This tour turned out to be so much more than I even imagined. Visiting places that were not mentioned in the RS 2013 Tour book, such as Montirigioni (sp?) and the Roman aqueduct outside of Lucca, the beautiful countryside, the ancient towns and villages, witnessing everyday Italian life, including a student's graduation celebration in Padova! This was my first Rick Steves' tour and what a fantastic introduction to the Rick Steves' tours.
Favorite "WOW" moment
"For me the "wow" factor was the incredible amount of knowledge that was dispersed from our tour guide and all of the local guides. I loved being a 'studente' again - only wish I could remember EVERYTHING! It truly was interesting and informative."
William
Weldon Spring, MO
Tour: 09/30/13
Overall rating:
Our group worked together and everyone contributed to a great time. Our bus driver, Adriano was fantastic and a great person. Every place that we visited was different and gave us a real flavor for the people and history of Italy. Our experience was very fulfilling.
Favorite "WOW" moment
"The view from the back door of the church at Portovenere."
Sally
Marietta, GA
Tour: 09/30/13
Overall rating:
The tour was outstanding. It was a combination of touring many smaller towns and villages and learning about the area,people,food,and ways that the people made a living. Each town had its own niche and we were exposed to this with the group and then had time on our own to explore what interested us.
Favorite "WOW" moment
"My favorite "wow" moment was climbing to Civita di Bagnoregio. I had seen it on the TV show ,but I couldn't quite picture what it would be like. It was so much fun to walk around the village and see the woman tending her garden,watch the 3 kittens following their mother around,and tasting bruschetta at an atmospheric local restaurant. The best part was being able to actually make the trek! We saw senior citizens that were being transported to the lower level while we walked the whole way."
Chu
Weldon Spring, MO
Tour: 09/30/13
Overall rating:
I learned many facts about Italy the were new to me. I really enjoyed the villages and the rich history of the people of Italy. Every venue provided enrichment and enlightenment. I can't wait for our next R.S. tour.
Favorite "WOW" moment
"Our visit to Assisi. Our local guide was outstanding and very funny as well. The visit was even more memorable because it was the day before the visit of Pope Francis."
Donald
Sequim, WA
Tour: 09/30/13
Overall rating:
Touring the small towns had the feeling of seeing the real Italy and the Italians themselves. The small tour group allowed us to really get to know our fellow travelers which I feel enhanced the experience.
Favorite "WOW" moment
"Although there were several, probably my favorite was the truffle hunt and dinner with local farmer. I had the feeling we were really meeting the locals and seeing how they lived. Another wow was the view of Civitia di Bagnoregio from the opposite hill."
Floyd
Palm Springs, CA
Tour: 09/30/13
Overall rating:
The tour experience was very good. Sometimes the walking was very stressing and other times easy going. The walking helped to burn off the calories from the meals provided by the tour. The many beautiful churches / cathedrals with many varieties of paintings and sculptures were very interesting. The churches / cathedrals tended to blur as there were many of them. The wine making/tasting, truffle hunting, olive oil pressing, marble mining, ceramic making and cooking lessons I remember well
Favorite "WOW" moment
"I did not have a "wow" moment. Wine making from grape to wine and then the wine tasting. Truffle hunting with Rocko, the dog, and the meal with his owners. I thought of truffle hunting as an experience few people have. The owner made his own wine and olive oil. Olive oil pressing and the meal with manager. Marble mining and the excellent local tour guide. Ceramic making from clay to final product. Cooking lessons and eating what was cooked. The chief made wine."
Benny
Palm Springs, CA
Tour: 09/30/13
Overall rating:
Lisa knows her job. She not only is able to adjust to unforeseen problems like weather, she was critical in getting my partner to the local ER after a fall on a trail in the Cinque Terre. Her wine kitty for our drinks at group meals was perfect allowing us to pay at the end of our tour. Floyd and I were totally happy with the village tour as it exceeded both our expectations. Neither of us felt like a tourist. A salute to you and a jewel like Lisa!
Favorite "WOW" moment
"Rocco the dog finding truffles for our lovely dinner cooked by Ava and Paola drunk on life."
Dwight
Wichita, KS
Tour: 09/30/13
Overall rating:
A first time group traveler, this tour was a fuller experience than I could've had on my own. Easy access to great places, and excellent access to knowledgeable local guides made this trip an special event. Our guide was skilled at her craft. She gave a feel for the country and the people that was interesting and valuable. She deftly transformed our group from a bunch of strangers into a cohesive unit.
Favorite "WOW" moment
"The Scrovegni Chapel. Not only the beauty importance of the art was impressive, The great skill and concentration of our local guide in providing so much information about the murals while working against the short time limit was a performance to behold."
James
Loveland, CO
Tour: 09/28/13
Overall rating:
Our guide and assistant were excellent. Caterina was entirely professional yet shared her enthusiasm for what she was preparing us for as if it was her first time. We learned so much! Accomodations and food was excellent in each city. The opportunity to have free time was important. Local guides did a very good job and added much. Enjoyed the other travelers very much.
Favorite "WOW" moment
"Seeing the small church of St. Francis. Also loved Lucca, opera, riding bikes!"
Susan
Monticello, FL
Tour: 09/28/13
Overall rating:
This was my fifth Rick Steves tour, so I have the bona fides to say, "This Villages of Italy" tour was superlative! Great itinerary away from the big cities, great tour mates, and a truly superlative guide in Caterina!
Favorite "WOW" moment
"To be in Assisi two days before Pope Francis was to visit there for the first time was truly astounding, even to non-Catholics. Caterina had backgrounded us in St. Francis' historical message for the world and grounded us in the art history and significance of the Catholic church and its structures in the history and culture of Italy, so we felt we were seeing current history play out on our tour."
Judith
Fresno, CA
Tour: 09/28/13
Overall rating:
Fantastic. Terrific in all ways and aspects.
Favorite "WOW" moment
"Montone"
Roger
Edmonton, AB
Tour: 09/28/13
Overall rating:
Enjoyed the places that we saw especially Orvieto. Also enjoyed the wonderful experience at the Truffle Farm.
Favorite "WOW" moment
"Looking across the long walk towards Civita di Bangoregio. Also enjoyed Montone."
Linda
Loveland, CO
Tour: 09/28/13
Overall rating:
This was our first R.S. Tour and it hopefully won't be our last! It surpassed all expectations in every regard, and we consider it a trip of a lifetime. From the online sign-ups/communications, to meeting our tour guide, Caterina, to the cast of characters at every stop along the way, it was over-the-top! It was a superb 'immersion' experience into Italian life and culture, and the professionalism of this travel company shines through in every experience.
Favorite "WOW" moment
"I loved the town of Lucca, riding bicycles around that historic wall. We were able to get tickets to the daily Puccini Concert, with local musicians, which was a richly rewarding evening. A couple of days later, we were in our bus headed to Lake Orta. We were traveling through the glorious rolling landscape of northern Italy and Caterina turned on some arias of Puccini's....la Boheme....It was such a "wow" moment for all we had experienced together!"
Angie
Edmonds, WA
Tour: 09/28/13
Overall rating:
Enjoyed every moment on this tour. Really nice group. Loved the mix of small quaint hill top towns and the medium sized cities like, Lucca. Many great experiences and places I would not have ventured to on my own.
Favorite "WOW" moment
"I think "wow" was when I couldn't believe how much I'd actually eaten in one day. Fantastic cooking class was a real highlight for me. Filling lean pork meat into sausage casings, where else do you get to do that?! The Truffle hunt was great fun and the meal after with the family singing traditional Italian songs (with our bus driver as well) is a wonderful memory!"
Francine
Edmonton, AB
Tour: 09/28/13
Overall rating:
This tour was amazing. We saw things we wouldn't have seen or even known about on our own. In Rick's pre-tour letter he says to pace ourselves and to opt out of things if we wish. I found the tour to be a bit of a marathon and found it difficult to know what to opt out of. In retrospect I wish I had looked at each days schedule and chosen more carefully what I wanted and didn't want to do.
Favorite "WOW" moment
"My favorite wow moment was the town Civita di Bagnoregio and the town of Montone. I would have liked to have more free time in Montone to explore this fabulous village."
Alfred
Wenatchee, WA
Tour: 09/23/13
Overall rating:
From start to finish, this tour was organized, efficient, flexible, and informative beyond my greatest expectation. The transportation and accommodations were first rate. The food and wine were outstanding. The Guide Book for Italy provided extraordinary and valuable information facilitating all aspects of the tour. All scheduled events and sites were amazing. A great value for the dollar.
Favorite "WOW" moment
"No single event stands out above the others. Virtually all activities on this tour were fabulous experiences. The stop at Montone was a storybook visit to classic village Italy, and the Truffle harvest was totally unique. All of the stop-over localities had memorable and distinctive characteristics."
Brenda
Wenatchee, WA
Tour: 09/23/13
Overall rating:
The tour was well organized, the tour director & guides were knowledgable & helpful, the activities were diverse & interesting, the food & wine were excellent.
Favorite "WOW" moment
"I loved the hillside village of Montone. It was like visiting something from a fairytale."
Sharon
Chandler, OK
Tour: 09/23/13
Overall rating:
The tour included such wonderful locations which we would never have the knowledge to seek out on our own. So appreciated how our tour guide prepared us with important background information so we had the most rewarding experience at each location. Also loved that she would remind us to try particular foods the the area was noted for. We did that at each site and were more than wowed! The tour was well constructed with a good balance of free time and group activities.
Favorite "WOW" moment
"Each village we visited was a wow moment because our tour guide made sure we experienced the unique culture of each location. Not only the sites, the food but also the Italian people were just delightful! The tour was a cultural gem AND gourmet excursion. We so enjoyed going to the market in Orvieto and gathering foods for a picnic enjoyed with a nice bottle of wine we got at the winery visit."
Garnette
Everett, WA
Tour: 09/23/13
Overall rating:
This trip was much more than I expected. New experiences every turn. More than I could ever imagine. RS tours rock. I would take another RS tour in a half a heart beat.
Favorite "WOW" moment
"I loved everything so it is hard to pick one thing. But if pressed I would say the 7th century winery, unbelievable. I would also say the hill town of Civetia. I could imagine the horses and the people back then as if it were taking place right before my eyes. It had so much depth. Worst place, the nun Island. Weird vibes from the place. Loved the boat ride , the lake and town."
Barbara
Olympia, WA
Tour: 09/23/13
Overall rating:
This was a great tour experience. The knowledge and experience of our guide, Trina, was outstanding. The local guides were exceptionally well informed and able to share their knowledge in a very informative manner. It was worth every dime spent to have someone explain exactly what we were seeing and understand the history behind it. The sightseeing was evenly dispersed amongst the side trips of truffle hunting and cooking classes... wine, olive oil and cheese and honey tastings.
Favorite "WOW" moment
"We actually took a side trip to Pisa and that was the wow moment for us. But, for my husband, who had never been to Italy before, I think the whole trip was a wow for him. Would be nice to offer a side trip to Pisa on this tour. Trina was helpful with information on getting there and back and it was a worthwhile trip."
Glenda
Woodinville, WA
Tour: 09/23/13
Overall rating:
This tour far exceeded my expectations. I guess I wasn't sure what to expect. We were treated so well, food and lodgings were great. But our tour guide Trina was exceptional. I was traveling with a friend , and everyday we would coment that it can't get any better and then the next day was better then the last. Her ability.to take us on a historical journey everyday that flowed easily through history, touching on politics, religion and local issues. We traveled from midevil times to current time
Favorite "WOW" moment
"I think pulling into Montone, my first experience in a hill town. I had seen them on your pod casts but it just took my breath away. The history was everywhere. Just to step back in time and live it was very special."
James
Venice, FL
Tour: 09/23/13
Overall rating:
A wonderful experience of the Italian culture. Unlike the big cities, the Village Italy tour allowed me to relive my childhood. As a first generation American of Italian parents, I once again revisited my heritage.
Favorite "WOW" moment
"The hearty, home-cooked dinner on the truffle farm. I especially enjoyed the Italian songs performed by the farmer's wife and her sister."
Linda
Venice, FL
Tour: 09/23/13
Overall rating:
I will remember this adventure the rest of my life. While the specifics made fade with time the impressions will not.
Favorite "WOW" moment
"The true wow moment of all the many, many wows is when I returned home to work and the routines ordinary life and realized I experienced thousands of years of history, art, natural beauty, culture and the warm embrace of Italy in a mere 14 days!"
Steven
Tampa, FL
Tour: 09/21/13
Overall rating:
Very well organized and conducted tour which exceeded my expectations for my first Rick Steve's tour. Patricia is to be commended for an excellent tour experience. Caterina was a great bonus and Bruno was not only a great driver but great participant at many of the activities! The tour group came together and quickly became friends which added to the overall travel experience.
Favorite "WOW" moment
"There is not just one- I was continually wowed by the next adventure and sight."
James
Columbia, MO
Tour: 09/21/13
Overall rating:
Our village tour of Italy was delightful. We were amazed at the variety of experiences we enjoyed, traveling within a relatively small distance. The hilltop towns in Umbria, the beautiful vineyards in Tuscany, the rugged beaches on the Mediterranean coast, and the isle of silence in our serene lake village[INVALID]each provided a gem to treasure. And the organization of the tour fostered camaraderie[INVALID]by providing a combination of group experiences and unstructured time to socialize and refresh.
Favorite "WOW" moment
"Rounding the corner to see the Cathedral at Orvietto in the late afternoon sun[INVALID]and then returning at night to see it lighted in fairytale fashion was definitely a wow moment! Another was looking back across the land "bridge" from Civita de Bagnoreggio."
Stephen
Rapid City, SD
Tour: 09/21/13
Overall rating:
In a word: Perfect. From the weather, to the group members, to the guides (both Rick Steves guides and the local guides), to our wonderful driver, Bruno, to the sites we saw and the history and culture we learned, everything was just as special as anyone could ask for.
Favorite "WOW" moment
"The farmhouse dinner, and the singalong after, was probably the experience I'll remember the clearest. The passion of the people for what they did, their enjoyment of having us as guests, and the pure fun of the evening, were extraordinary."
Janet
Rapid City, SD
Tour: 09/21/13
Overall rating:
The trip was fast paced and we saw so much. There were a lot of churches but they were all different and interesting. The explanation of the inside of the churches helped so much to understand what we were seeing. I was leery of stopping at factories but the shopping time was short and worth it to see how ceramics were made or olive oil produced. I would highly recommend the tour. The tour guide added so much to what we saw. We are now hooked on Rick Steve's tours.
Favorite "WOW" moment
"I am not sure I had a wow moment. Each church we'd enter and it was a Wow. The boat ride along the Cinque Terre was beautiful. The history of the area. It was one day after another of Wow."
Penny
Bainbridge Island, WA
Tour: 09/21/13
Overall rating:
I have taken 3 Rick Steves' tours and Patricia was by far the best guide. I loved the activities such as visiting the marble quarry , taking the cooking class, riding bikes, boating , visiting the wine estate, visiting the olive factory, picnicking and watching truffles being dug up by the dog. The food was fantastic and I am glad wine was included as "that is part of Italy". I do wish we had a little more time to relax and explore the various places on our own.
Favorite "WOW" moment
"The meal at the farm where the dog dug up the truffles. The food was fantastic and evening was memorable because of the comradeship. The owners, our guide and bus driver, all sang to us in Italian. We responded with America the Beautiful. Somehow, the fantastic food eaten outdoors in the evening, and the pure enjoyment of being with our new tour friends and the owners of the farmhouse, made this evening a highlight."
Michael
Lindsay, CA
Tour: 09/21/13
Overall rating:
It was a experience as always when you travel Europe. Disappointing in the fact you were still letting people think you could walk from village to village in the cinca de terra. The trails were washed out and not all villages were accessable by foot as you let your customers believe. This was a true disappointment to us. Actually bad buissness on your part.
Favorite "WOW" moment
"The visit to the family farm,truffle hunt, and dinner that night. Exicellant family entertainment"
Sabine
Hope, BC
Tour: 09/16/13
Overall rating:
This was our first group tour and we choose Rick Steeves because of the impression he made via his travel shows that we've been watching for a long time. Our 'tour fears' that we'd heard about were never realized...being herded like cattle, being forced into unwanted shopping experiences and having to put our luggage outside our door at 4 AM. THANK YOU! Heidi was exceptionally knowledgeable, hospitable and like a good RS Scout, always prepared. A perfect balance of tour time and free time.
Favorite "WOW" moment
"That's a tough one. Only one??? We experienced adventures that we never would have travelling on our own. The truffle hunt, the off the beaten path B & Bs, the walk to Civita... Perhaps the cooking class. Stefano was an A+ memory. Or maybe the cathedral tour in Padua. We were wowed by all the Italian hill towns and hiking opportunities."
Terri
Glenshaw, PA
Tour: 09/16/13
Overall rating:
Village Italy was definitely a big wish list trip for me. My expectations were not defined prior to the trip so everything was wonderful and a treat. Our guide Heidi was wonderful not only in providing a well organized journey, but in sharing her passion for the locales, people, language, culture and history of our itinerary. I have definitely recommended Rick Steve's tours in the past and Village Italy w Heidi has reinforced my high opinion of a Rick Steve's tour.
Favorite "WOW" moment
"So many wonderful experiences during this trip. There actually could be a wow experience for meals, scenery, local guides, outdoor vs indoor activities. However if I had to choose one, it would be Ravenna and the incredible mosaics in San Vitale Basilica and esp Galla Placidia Mausoleum. I remember gasping when we walked into the basilica. Montone was a true gem of a village, what a treat!"
James
Washington Crossing, PA
Tour: 09/16/13
Overall rating:
The Villages tour was outstanding in several ways: -we visited the smaller cities/villages and participated in their particular attractions; Puccini concert in Lucca, vineyard/wine tasting in Orvietto, olive oil press and lunch. -a cultural cornucopia of places, food and traditions -Heidi's (our guide) knowledge of art history, everyday Italian customs was supplemented with expert local guides - Guiseppe in Asissi could have been a friar at the monastery with his knowledge!
Favorite "WOW" moment
"- Lucca was a gem - Puccini/Verdi opera in the church; a magical city - Stephano's "slow food" cooking class and "made it ourselves" lunch"
Karen
Lambertville, MI
Tour: 09/16/13
Overall rating:
This was my first trip to Europe and it was fabulous! The sites that we visited were beautiful, educational, and fun. My husband and I met some wonderful people in our tour group whom we hope to keep in contact with for years to come. It was an overall wonderful experience and I have already recommended Rick Steve's tours to others.
Favorite "WOW" moment
"Many people have asked me this question since returning form the tour. I can't say that I have a "wow" moment. The whole trip was just amazing and I enjoyed every experience immensely, I would love to do it all over again."
Tom
Lambertville, MI
Tour: 09/16/13
Overall rating:
It was a great balance of history and experiencing the Italian life. We enjoyed all aspects of the tour.
Favorite "WOW" moment
"The Italian life experiences. The truffle hunt & dinner, wine & food tasting, olive oil tasting, and the cooking class. We learned so much from all of these."
George
Gresham, OR
Tour: 09/09/13
Overall rating:
My overall tour experience was outstanding. Our guide,Trina, was tops, very helpful and very interested in our positive experience. All of the guides were very interesting, knowledgeable and very entertaining. The sights and overall tour program was excellent in the choices of what to see and experience. Rick Steves does an excellent job of providing excellence and is very much worth the cost. To try and do the same on my own time and budget would certainly be an attempt at futility.
Favorite "WOW" moment
"Getting kicked off the train at some unknown stopping place because of a misunderstanding"
Janet
Edgartown, MA
Tour: 09/09/13
Overall rating:
This tour was one of the best we've taken. Although we've traveled in Italy before, the itinerary covered places we had not yet visited. We were delighted to have Trina as our guide and Mario as our driver. Both were friendly, knowledgeable, capable and a good team. The tour involved a lot of walking, but that counteracted all the wonderful meals we were eating. The local guides were quite exceptional, which only added to our experiencing of Italian sights and culture.
Favorite "WOW" moment
"It's hard just to choose one "wow" moment. Ranking first I think would be the truffle hunt with Sergio and Rocco, and the fantastic home-cooked meal prepared by his wife, Eva and friends. Afterward the cooks sang Italian songs and Mario joined in, as did the members of the tour group. The hosts were so welcoming, it felt like going home."
Robert
Bloomington, MN
Tour: 09/09/13
Overall rating:
Well planned. Good weather. Wonderful guide. Great ancillary experiences. Good pace. Great meals. Great country and people.
Favorite "WOW" moment
"Too many to single out one. Hiking in the Cinque Terre, The feastTevanto, the Sierra addition, the Truffle experience, to name a few."
Rae
Valley Forge, PA
Tour: 09/09/13
Overall rating:
The tour was fabulous. I learned a lot about art and history, had great food, and so enjoyed my fellow tour mates.
Favorite "WOW" moment
"My favorite moment was when our farm hosts and bus driver Mario sang to us after our dinner there. It was a "wow" back door experience."
Marcia
Bellingham, WA
Tour: 09/09/13
Overall rating:
The tour surpassed my expectations.
Favorite "WOW" moment
"A few things stand out. Our farm visit, truffle hunt and dinner was very special. We loved the stop in Greve where we had the cheese and honey tasting with Michele. He was a delight and very informative and the cheese and honey was a new experience. I felt this kind of experience would not be available to us if we were travelling on our own."
Carol
Burien, WA
Tour: 09/09/13
Overall rating:
The tour of northern Italian villages was just one amazing experience after another - excellent food and wine, wonderful fellow travelers and one incredible church after another - each with beautiful art and architecture. Each one was unique and interesting. Our tour guide, Trina, was fantastic - knowledgeable with contacts from when she lived in Italy which lead to some special treats for our group. Our fellow travelers were interesting and people we will stay in touch with!
Favorite "WOW" moment
"There were numerous "wow" moments, but maybe one of my favorites was when we were in Lucca, birthplace of Puccini. During September there are operatic concerts each night and I feel fortunate that we were there during that time period as we were able to attend a concern featuring a soprano, tenor and pianist performing a variety of operatic music. It was fabulous! My second favorite "wow" moment was the stop we made at the cemetery for American WW II casualties - very moving."
Jay
Edgartown, MA
Tour: 09/09/13
Overall rating:
A remarkable blend of good food, good guides and pleasant companions. This low stress tour was paced just right for those who have been to Italy before and just want to explore the less travelled spots.
Favorite "WOW" moment
"In Sienna, the unscheduled stop at the Duomo of Sienna was a a highlight. The Piccolomani Library there was a "wow" moment. Particularly impressive was the art of Pinturicchio, with was unfamiliar to me. The Etruscan museum at Chianciano was a surprise in its coverage and overall presentation. The biggest wow moment was viewing the Chapel of San Brizio in Orvieto, Luca Signorelli's Day of Judgement and Life after Death are in the same league as the Sistine Chapel ceiling."
Bonnie
Palos Heights, IL
Tour: 09/09/13
Overall rating:
Fulfilled my expectations which is a big plus for any tour. Beauty and fun in all forms. Wish the luggage trek from bus to hotel was shorter ... but can be explained by the fact that we were dealing with small villages and narrow, cobblestone streets.
Favorite "WOW" moment
"Can't pick out one ... going from magnificent churches to humble homes/farms and natures beauty says it all."
Ian
Carlsbad, CA
Tour: 09/02/13
Overall rating:
Our Villages tour was everything we expected......and more! We enjoyed every minute of it and were sorry to see it end. Our tour guide was extremely qualified and very informative as to Italian history and the life style of these wonderful people. Our hotels, meals, excursions were all better than we expected and certainly acceptable. My wife and I enjoyed the pace of the trip. Our days started at a reasonable hour and finished in plenty of time for rest and additional exploring on our own.
Favorite "WOW" moment
"For me, there were many "wow" moments. The Italian countryside, the people, the history, the food, the wine and of course, the wonderful friends we made along the way. The Villages tour was the perfect choice for us as we wanted to see and feel Italy "through the back door". We wanted to taste the wine, smell the flowers and enjoy the non-big-city life............and that is just what we got! Highlights for us included Montone, Lucca, Orvietto and beautiful Lake Orta."
Susan
Andover, MA
Tour: 09/02/13
Overall rating:
This trip was well organized and well informed - pre Roman to current times. We learned a lot and loved seeing places we had only read about or didn't even know existed. Walking, hiking a bit and cycling kept us in shape so we could really enjoy the best food and wine of Veneto, Emelia-Romagna, Umbria, Tuscany, Liguria, and Piedmont. Will the Agriturismo concept come over to the states?....it's brilliant. Cooking at La Pietricca, I was inspired by Stefano's passion for the SLOW Food Movement.
Favorite "WOW" moment
"My first glimpse from a distance was a WOW moment when I learned that people still live in the small, slowly eroding hill town Civita de Bagnoregio. Hiking up the narrow bridging path to visit the town was just as much of a WOW. Looking back from the town gate, I felt we were very much isolated from the world. This is the birthplace of St. Bonaventura who was cured by St. Francis. My other WOW moment was while entering little chapel of St. Francis in Assisi."
Robert
Poway, CA
Tour: 09/02/13
Overall rating:
Our September 2013 Italy Village and Vineyard tour was excellent; it exceeded my expectations in every way. The village experience was a wonderfully rich cultural immersion that gave us a chance to have close interactions with Italians, learn about foods, art, customs and little known civilizations like the Etruscans.
Favorite "WOW" moment
"Most memorable 'wow moment' was viewing Giotto's frescoes at the Scrovegni Chapel in Padua. Understanding how he used perspective enhanced my appreciation when viewing all other frescoes and murals on the tour. My 'holy cow' moment was in Carrerra at the outdoor marble museum (very cool). Gotta have a leap of trust to be at ease as we were in the middle of a giant mining site, a 5% sloping valley & rocks rumbling around. The road with hairpin turns were nail biting; Fausto=great driver!"
Barbara
Columbia, SC
Tour: 09/02/13
Overall rating:
This was an exceptional tour made more so by our guide, Tricia. I have had some truly great guides on my 8 trips with Rick, but Tricia stands out.
Favorite "WOW" moment
"I always have trouble with this question. To me, the tours have many wow moments. The view of Orvieto from the grounds of the wine tasting was very beautiful. The view and tour of the Carrara marble quarry stands out."
Theresa
Colbert, WA
Tour: 09/02/13
Overall rating:
A wonderful tour which not only met but exceeded my high expectations of this tour. What I especially enjoyed about this tour were the interactive, very authentic experiences which were provided. Although all the cathedrals, basilicas, and chapels with their artwork were fantastic, I loved the truffle farm dinner, the cooking class, the wine and oil tasting experiences. Felt we had a great tour guide and very much enjoyed the camaraderie of a wonderful bunch of people.
Favorite "WOW" moment
"Hard to pin down one "wow" moment from the tour when there were so many. Every first glimpse of each of the hill top villages was a wow moment. The dinner and singing following the truffle farm dinner felt so authentic - another wow moment. Sitting at a table at the Belforte Restaurant and sharing some good conversation and laughs with some newly made friends while enjoying the view of the turquoise waters of the Ligurian Sea - another wow moment. I would go on if space permitted."
Daniel
Jamestown, NC
Tour: 09/02/13
Overall rating:
Wonderful tour itinerary with many varied activities. We enjoyed the combination of cities, small towns, and villages.
Favorite "WOW" moment
"Viewing Orvieto, perched high on its hill, from a distance."
Carol
Marysville, WA
Tour: 09/02/13
Overall rating:
I loved the villages of Italy tour. It was more experiencing Italy rather than just visiting. This was due partly to fun things like the cooking lesson, riding bikes in Lucca, just walking around the towns and interacting with the people - dinner at the truffle farm, eating gelato, shopping at the market for a group lunch. But also, our tour guide, Patricia, who not only gave us history and language lessons, but shared a lot of her own person with us. She was fantastic. Trip of a lifetime!
Favorite "WOW" moment
"Seeing Citita for the first time and the visit there. Also seeing the Duamo in Orvieto with the sun shining on it. Enjoying the lovely setting of the Hotel Belvedere di San Leonino. Visiting the villages of the Cinque Terre."
Nancy
Riverdale, GA
Tour: 06/24/13
Overall rating:
My overall tour experience was fantastic. The activities on this tour were unbelieveably varied and fun . We had wine tastings, olive oil tastings, truffle hunting , cooking lessons, and visits to wonderful small towns with beautiful architecture and frescoes and mosiacs. Our tour guide made it all happen with enthusiasm, humor, and knowledge of the area. I was the only single female on the tour and I felt right at home and welcomed by all the couples.
Favorite "WOW" moment
"My favorite "wow" moment was walking into the Scovegni Chapel in Padua painted by Giotto."
Weather

Italy / Milan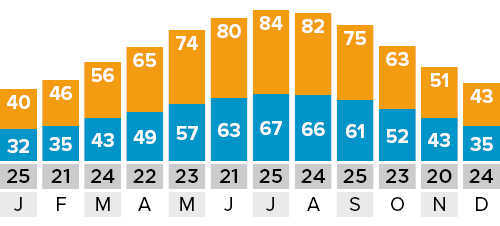 ---
Italy / Venice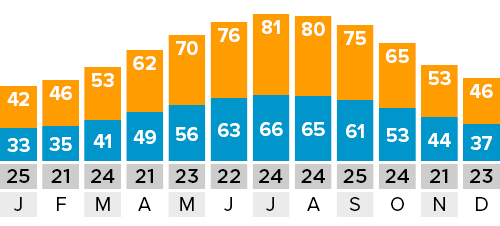 ---
Italy / Florence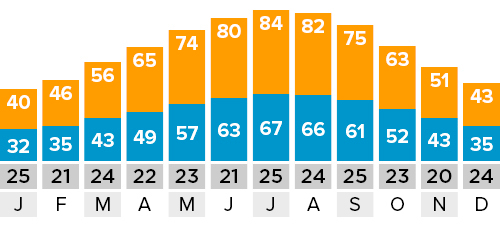 Pre-Tour
We've put together some specific information on what you should know about this tour before you go. You'll also find more general information about "Getting Ready for Your Tour" on our Tour FAQ.
Trip Resources
Learn more about Italy: Check out a collection of Rick's TV shows, radio interviews and articles, plus find a list of recommended books and movies.
Transportation
Prior to your tour departure, you will receive detailed directions on how to get from the airport to your first tour hotel, as well as contact information for your first and last hotels in case you wish to book pre- or post-tour hotel accommodations.
Many tour members arrive a day or two before the tour begins — and those who don't, wish they had. This allows you ample time to get over jet lag and make the most of the first few days of the tour.
There is more than one way to get to and from this tour, which starts in Padua and ends at Lake Orta. Most tour members will arrange to fly into Venice and out of Milan ("multi-city" on flight booking websites). Booking round-trip to one city will require a connecting flight, train trip, or additional overnight stay. Venice and Milan are transportation hubs, making travel before or after your tour quite easy.
For your post-tour departure, please note that Milan has two airports, Malpensa and Linate. Malpensa is the easiest from which to depart. It's best to book your flight from Malpensa no earlier than 10 a.m. on the last day of the tour. Taxis make the 45-minute trip to Malpensa for around €95 for up to four people. Bus or train options may be available, but there is generally no direct route from Orta to Malpensa, so the trip can be long and often still involves taking a taxi for part of the journey. At the end of the tour, your guide will help coordinate transfers from Orta to airports and train stations. If you depart from Linate, book your flight no earlier than noon on the last day of the tour. Anticipate about two hours to get to Linate by taxi and a fare of around €150. If you choose to fly home from Venice, you need to plan for an extra overnight stay, as Lake Orta is a five-hour train ride from Venice and you won't be able to connect with an international flight on the same day.
For information about flying within Europe, ask your travel agent or check Rick's list of European budget airlines.
Read Rick's train travel and rail pass tips to decide if your travel plans merit a rail pass.
If you have additional European travel or tour questions, contact the Tour Department at 425/608-4217 or email tour@ricksteves.com.
Sightseeing On Your Own
If you arrive in Italy before your tour begins, use Rick Steves Italy guidebook to get oriented. Ride the public transportation, try out a few words of Italian, and get over your jet lag with lots of fresh air and exercise.
Here are a few suggestions for sightseeing in Padua that we do not do as a group (see guidebook for details): Duomo and Baptistery, Chiesa degli Eremitani-Mantegna frescoes, Piano Nobile aka il Ridotto of Caffé Pedrocchi. You may also want to consider spending time in Venice or Milan.
Packing
For advice on what (and what not!) to pack, see Rick's packing tips.