Brandenburg Gate in Berlin

Prague

Prague's Castle Hill

Český Krumlov, Czech Republic

Johann Strauss Statue in Vienna's Stadtpark

Hofburg Palace in Vienna

Viennese Sacher-Torte
Tour Questions? Call 425-608-4217
Best of Berlin, Prague & Vienna in 12 Days Tour
Any listing of Europe's great cities must include these three, where a banquet of travel thrills awaits you. Beginning in Berlin and ending in Vienna — with Prague, Dresden and the Danube in between — our dozen-day adventure explores the very heart of Europe. From the music of Strauss to the dynasty of the Habsburgs and the idealism of the Velvet Revolution, these remarkable cities have sparked the dangers, hopes, and beauty of Europe — yesterday and today. Join us for the Best of Berlin, Prague & Vienna in 12 Days!
What's Included
A small, friendly group of 24-28 people — half the size of most tour groups
Full-time services of a professional Rick Steves guide and local experts who will make the fascinating history, art and culture of Central Europe come alive for you
All tours and admissions — at no extra cost — covering at least 16 group sightseeing events • Berlin historical walking tour • Berlin's Museum Island & Jewish Sites walking tour • Otto Weidt's Workshop (when available) • Deutsches Historisches Museum tour • Dresden walking tour • Frauenkirche and audio guide • Nelahozeves Castle • Terezin Memorial walking tour • Historic Prague walking tour • Prague Castle tour • Jewish Museum in Prague pass • Melk Abbey tour • Vienna walking tour • Vienna Opera tour (when available) • Hofburg Treasury • Belvedere Palace tour...and more
All group transportation from Berlin to Vienna
11 nights accommodations (all but two are 3-night stays) in memorable, centrally-located hotels
All breakfasts and half your dinners
All tips for guides and driver
Free stuff including three guidebooks (Rick Steves' Germany; Prague & Czech Republic; and Vienna, Salzburg & Tirol), German phrase book, moneybelt and earplugs
Guaranteed tour price, locked in the moment you make your deposit
Optional single supplements — this tour has a limited number of private rooms for solo travelers for an additional fee
Tour alum discount of $50 for each tour you've taken prior to 2014
50% discount on a consulting appointment with our in-house experts to assist with your pre- or post-tour travel plans
Flexibility should you need to transfer, or cancel/interrupt your tour
Fine print: You are responsible for the cost of your drinks and free-time sightseeing. See our Tour Conditions Agreement for important details regarding everything listed above
Itinerary
Daily Activity Key
Light = 2-4 miles of mostly level walking throughout the day.
Moderate = 2-6 miles walking throughout the day with some hills and stairs.
Strenuous = 2-8 miles walking throughout the day with lots of hills, stairs and uneven terrain.
Day 1: Welcome to Berlin
We'll have a "Welcome to Berlin" meeting at around 5 p.m. at our hotel in the Prenzlauer Berg neighborhood. On our way to dinner together, we'll get oriented to this up-and-coming corner of the former East Berlin, and learn to use the city's public transportation system. Sleep in Berlin (3 nights). No bus. Walking: light.
Day 2: Berlin's Historic Heart
We'll begin our day with a walking tour through the historic heart of Berlin. At the Brandenburg Gate, we'll hear how locals felt on the day in 1989 when the Berlin Wall suddenly became irrelevant. We'll continue our walk with a stop at Checkpoint Charlie, and then focus on Germany's reunification and how Germans view their place in the EU today. For the rest of the day, you'll be free to explore the city with time to spare for discovering a neighborhood beer garden. No bus. Walking: strenuous.
Day 3: Today's East Berlin
This morning we'll hop on a tram to Hackescher Markt and explore ever-changing East Berlin. We'll see a once-destroyed Jewish neighborhood now renewed with a flourish, an island dedicated to world-class museums, and the site where the Nazi's burned 20,000 books. We'll finish our morning with a guided tour of Berlin's highlight-packed Deutsches Historisches (German History) Museum before setting you free steps away from the Spree River. No bus. Walking: strenuous.
Day 4: Resurrected Dresden
Today we'll board our bus and head south to delightfully Baroque Dresden. We'll start our visit with a walking tour of the reborn-from-the-ashes city, including the city's greatest symbol of pride: the inspiring Frauenkirche, destroyed during WWII and rebuilt since the 1990s with donations from around the world. From there you'll be free to contemplate the priceless pieces in the Zwinger Museums' Old Masters Gallery, Royal Palace, or Green Vault. This evening we'll have dinner together and sleep at our welcoming family-run hotel in Dresden (1 night). Bus: 3 hrs. Walking: moderate.
Day 5: Terezin and Prague
We'll continue south to the Czech Republic today, stopping in Nelahozeves, birthplace of Czech composer Antonín Dvořák, for lunch and a tour of the Renaissance castle perched high above the Vltava River. Just down the road, we'll find a completely contrasting experience in the fortified town of Terezin, which was converted into a concentration camp in 1941. Today it's the Terezin Memorial, and we'll go inside to learn its story. Later this afternoon we'll arrive at our hotel in the heart of Prague's Baroque Old Town. After settling-in, we'll take an orientation walk through the Old Town, including the wonderfully pedestrian Charles Bridge, and enjoy dinner together. Sleep in Prague (3 nights). Bus: 5 hrs. Walking: moderate.
Day 6: Royal Prague
This morning we'll hop on a local tram to take us across the Vltava River and up the hill to the most massive castle complex in continental Europe: Prague Castle. We'll tour the impressive St. Vitus Cathedral, Old Royal Palace and Golden Lane. Is Prague really home to the best beers in Europe? We'll find out by sampling one during lunch together at a local brewery, followed by free time for more sightseeing on your own. This evening will be a great time to catch a classical concert in one of Prague's many venues. No bus. Walking: strenuous.
Day 7: The People's Prague
We'll enjoy a full morning of sightseeing with our local guide, beginning with a walking tour of the Old Town Square. After learning about the Velvet Revolution, the people's march that toppled the Communist regime in 1989, our morning will end in the proudly-preserved Josefov neighborhood, with its Old Cemetery and historic synagogues. The rest of the afternoon you'll be free to explore more of the Josefov neighborhood (with your Jewish Museum in Prague pass), visit the Mucha museum, or make your own discoveries in Prague. No bus. Walking: strenuous.
Day 8: Delightful Český Krumlov
Today we'll hop on our bus and head for the centuries-old town of Český Krumlov. After an orientation walk, you'll have time to explore this photogenic old town of quaint shops and cobbled lanes — maybe even rent a canoe. We'll feast on locally-caught trout for dinner, and sleep in Český Krumlov (1 night). Bus: 3 hrs. Walking: light to strenuous (your choice).
Day 9: Melk and Vienna
After an early morning drive to the Danube Valley, we'll tour the artistic treasures and Baroque wonders of one of Europe's great sights: the freshly-gilded, newly-restored Melk Abbey. Then we'll set course for the one-time capital of a powerful empire — and our tour's grand finale — Vienna. Tonight, we'll enjoy an orientation walk, followed by a traditional Viennese dinner together. Sleep in Vienna (3 nights). Bus: 5 hrs. Walking: moderate.
Day 10: Habsburg Vienna
This morning we'll take a walking tour from Stephansplatz to the elegant Opera House while learning of the 640-year rule of the Habsburg Empire. We'll take in the dramatic architecture and history of the Opera House (when available) and be blinded by the stunning collection of royal regalia at the Hofburg Treasury. The rest of your day is free to explore more of Vienna's highlights, and maybe stop to savor every chocoholic's dream: Viennese Sacher-Torte. No bus. Walking: moderate.
Day 11: Artistic Vienna
Let's begin with a walking tour of Vienna's Art Nouveau architecture and the lively Naschmarkt produce market. Then we'll continue with a tram ride out to the elegant Belvedere Palace for a tour, including a roomful of Gustav Klimt's wildly-gilded — he called them erotic — paintings. (Ponder The Kiss and decide for yourself.) Your afternoon is free to explore a world-class museum or two, or slow down to enjoy sipping a coffee in the city where Europe's café scene was born. Tonight we'll meet for our last dinner together, where we'll share travel memories and toast new friends. Prost! No bus. Walking: moderate.
Day 12: Tour Over After Breakfast
It's a breeze to reach Vienna's airport by shuttle, bus or taxi. You'll have easy connections to home, back to Prague, or on to Budapest and other points in Europe. Auf Wiedersehen!
Itinerary specifics subject to change.
Activity Level
Our tours are physically active! It's an essential part of the Rick Steves tour experience. On our Best of Berlin, Prague & Vienna in 12 Days tour — among other things — you'll need to happily...
Carry/roll your luggage over uneven pavement (possibly several blocks) and up stairways to reach your hotel; then up several flights of stairs to reach your room.
Be on your feet, walking and standing for up to three hours, indoors and outdoors, in all weather conditions.
Sleep with street noise and no (or weak) air conditioning.
After orientation and transportation lessons, be able to navigate towns and cities on your own.
Reviews
Donovan
St Louis, MO
Tour: 09/30/13
Overall rating:
We have travelled with other tours and enjoy the good planning and quality hotels offered. But the Rick Steves tour offered good, eclectic hotels, an excellent tour guide, and a much better method of connecting with the cities visited. We quickly learned the drill of each public transport system, and toured as a group most mornings, leaving the afternoon free to continue our own explorations, either digging deeper into the morning's sites, or heading to other goals researched beforehand.
Favorite "WOW" moment
"Attending Aida at the Vienna Opera House on my birthday, on a "free" night. I used tickets bought months before, but that night I saw other members of our tour group in the standing room section, having gotten their tickets just hours before, because our guides gave them a head-up on last-minute opera attendance. I thought I was sooooo smart. The opera was still incredible."
Steve
Seattle, WA
Tour: 09/30/13
Overall rating:
Wonderful trip. Great opportunity to stay in real neighborhoods and I felt like a local. Our guide was wonderful. Becasue of her, we were comfortable using the wonderful transportation systems in each city and we were able to get around and see all the sights without exhausting ourselves or overpaying. The food was great and the hotels were fine and well located.
Favorite "WOW" moment
"Probably walking along the Vlatava River and accross the Charles Bridge in Prague at sunset. We felt very central European."
Robert
Seattle, WA
Tour: 09/30/13
Overall rating:
Very busy! And all new to me and my wife. First trip, so we were overloaded with info, which was great. Just spent a month identifying everything I took pictures of. Still remembering things that happened -- there was so much every day. Loved the tour guides, especially Jana. Love the choices of cities -- Berlin, Prague & Vienna with stops at little places in between. Didn't care much for the hotel in Prague.
Favorite "WOW" moment
"Favorite wow moment(s) were the first times I saw each city. Been waiting to go to Prague since 1968, and old town square was like Disneyland, only more crowded. I saw the corner where Heydrich was assassinated and the window where the four Catholics were thrown from and lived because of the pile of "fertilizer". Berlin just drips with recent history, and I stood where Hitler was last filmed!. Vienna was just beautiful. Can' pick a favorite."
Barbara
Seattle, WA
Tour: 09/30/13
Overall rating:
It was our first trip to Europe and going with a Rick Steves' tour was the way to go! The size of the group was just right to allow getting to know one another and getting around as a group. Our guide was A+++++ and our bus driver, Peter was too. The itinerary was full and varied. The local guides were very knowledgeable. Overall it was a great experience. The only caveat to that were a few of the accommodations that fell short of expectations in cleanliness and comfort.
Favorite "WOW" moment
"Walking into the Square in Prague for the first time!"
Randy
Damascus, OR
Tour: 09/30/13
Overall rating:
Excellent tour. I particularly liked using local transportation in the cities.
Richard
Raleigh, NC
Tour: 09/30/13
Overall rating:
Tour guides were best part of tour. Our guidewas great, she shared so many of her personal experiences with us. She is just simply, a really nice person!!! Alex was extremely effective in Berlin, lady at Terezin was good, but hard to understand, Jana at Dresden, Prague, Cesky Cumlov, Melk Karyn was outstanding, was great, Wolfgang was very good, a little hard at times to understand. Bus travel was great, Jana led discussions and we had time to relax. Hotels so-so at best.......................
Favorite "WOW" moment
"The Melk Abby was beyond comprehension! I would have expected a monastery to have been "Spartan", oh boy was I surprised. Showed me that The Catholic Church was and remains the biggest business that has ever existed on earth!"
Wendy
Marietta, GA
Tour: 09/23/13
Overall rating:
Our tour guide was the best. Very knowledgeable, helpful and friendly. She really went out of her way to make the trip a rewarding experience. The local tour guides were also excellent. Because they were from the areas we visited and in some cases had grown up under communism, they were able to give us amazing insights that we never would have gotten traveling on our own. The hotels were all clean, comfortable and well located. We even a bath tub in Prague!
Favorite "WOW" moment
"There were so many. From the Baroque splendor of Melk Abbey (wonderful pumpkin soup in the cafe) to the vistas of Prague from the castle."
Maria
Patagonia, AZ
Tour: 09/23/13
Overall rating:
I have never been on an "organized" tour. But I much appreciated not having to fuss with hotel, transportation, sights to see issues from city to city and having our guide sort things out! Tour books very informative. After having had good local guides, will hire locals recommended in RS books on future "independent" tours. Guides very well informed. I wasn't prepared to deal with so much info so fast and furiously. Pace was faster than I could assimilate history, architecture, art.
Favorite "WOW" moment
"The parts of the cities that were the "old cities", and the castle walls that surrounded them."
Mitchel
Lafayette Hill, PA
Tour: 09/23/13
Overall rating:
Good. Hotels were poor. Guide was great.
Favorite "WOW" moment
"Pergamon museum which I saw on my own."
Jay
Boulder, CO
Tour: 09/23/13
Overall rating:
Educational and vigorous, loved the local integration (using local public transportation) with well chosen sites and walking tours. Our fearless leader and aerobic director was a a wealth of information and managed all the nuisances of travel deftly behind the scenes. Plus, the local guides were extremely knowledgeable and organized efficient meaningful walks.
Favorite "WOW" moment
"The whole trip was a continual 'wow' moment. Berlin was intriguing, Prague spectacular and Vienna dramatic."
Nina
Everett, WA
Tour: 09/23/13
Overall rating:
Overall the tour was interesting.
Favorite "WOW" moment
"The Gothic church in Prague."
Bruce
San Buenaventura, CA
Tour: 09/23/13
Overall rating:
We had a very enjoyable time and got a good introduction to these cities, none of which we had visited before. Our guide did a great job of looking after us. I would be happy to do the whole thing over again.
Favorite "WOW" moment
"I'm not sure if it was a "wow" moment, but the Museum of Communism in Berlin was a real treat. The German History Museum was remarkable and most impressive (but, contrary to what the guidebook says, you can't possibly cover it in two hours. We took six."
Ingrid
Larkspur, CA
Tour: 09/23/13
Overall rating:
I really appreciated seeing the cities I had chosen for this trip. The 3 cities could not have been more different. The addition of Dresden, Terezin, Chesky Krumlov and Melk were a wonderful bonus. I got to Berlin 3 days early, a wise decision. Was able to visit Potsdam, spend some time with friends and get acclimated.
Favorite "WOW" moment
"Prague."
David
Berkey, OH
Tour: 09/16/13
Overall rating:
Very good tour. She was a great guide. Good group that all got along well. Nothing about the itinerary that I would change.
Favorite "WOW" moment
"Charles Bridge at night after arrival in Prague."
Joyce
Highland Falls, NY
Tour: 09/16/13
Overall rating:
Fabulous trip. Enjoyed spending time in Berlin. Did not love Prague/ too crowded and way too many tourist shops. Disappointed because i have heard so many great things about Prague ( my disappointment has nothing to do with the tour). Great group of new friends, fellow travelers were terrific and helped make this a great trip
Favorite "WOW" moment
"Spending time in Berlin. (east) I had mixed feelings about being in Berlin ( I am jewish) The city has recognized its own history and the monuments dedicated to that time are really thoughtful and well done. Checking out the Ghost subway, really creepy"
Steve
Palm Springs, CA
Tour: 09/16/13
Overall rating:
We enjoyed another wonderful Rick Steves' experience. Wonderful local guides with enormous knowledge and ability to teach and make you feel welcome. The best possible tour guide who made us into a unified family and gave us fantastic memories and friendships that will last for the rest of our lives.
Favorite "WOW" moment
"The first time walking over the Charles Bridge in Prague was a heart stopping moment. There was a full moon, the bridge was full of happy people, music in the air and the castle on the hillside looming over the city. Everyone should be able to spend at least one night in Prague during their life!"
Chris
Aurora, IL
Tour: 09/16/13
Overall rating:
Another delightful tour. We tweaked our expectations a few times that we see that as part of the adventure.
Favorite "WOW" moment
"We crossed into the Czech Republic followed by a rest stop, but we had no Czech coins for the toilet. Jana anticipated our need and opened a box full of coins for our use. Wow!"
Kathleen
Bothell, WA
Tour: 09/16/13
Overall rating:
Traveled through history and three fascinating cities with an outstanding group of fellow travelers and an excellent guide.
Favorite "WOW" moment
"Standing in the Terezin Concentration Camp and listening to our local guide describe life and hope in total despair."
Virginia
Seattle, WA
Tour: 09/16/13
Overall rating:
The tour was a wonderful combination of history, learning about each country today, walking, good food and good company. We were fortunate to be part of a great friendly and fun-loving group. Our guide was a caring, organized and knowledgeable guide. The local guides were colorful and willing to share tidbits about their counties today. All in all, a memorable 12 days.
Favorite "WOW" moment
"A collective "wow" was the breakfasts. We've traveled in Europe before and enjoyed the breakfasts but this trip they were exceptional at all the hotels where we stayed. I'm a "breakfast person" and found them all to be delicious, generous and varied. All in all, something to wake up for - especially the pates."
Dorothy
Aurora, IL
Tour: 09/16/13
Overall rating:
It was a great trip! The fellow travelers were well matched and fun loving. Our guide was charming and certainly knew about the places we visited. I especially liked the short stops in the smaller towns/villages (Dresden and Cesky Krumlov). They were a great contrast to the larger cities. Good amount of time on our own with suggestions of things to see/go/do.
Favorite "WOW" moment
"Dresden and Cesky Krumlov visits. I really like the smaller villages/towns."
Tim
Petersburg, MI
Tour: 09/16/13
Overall rating:
Our trip exceeded our expectations in all aspects.
Favorite "WOW" moment
"Listening and taking with Sara and Wolfgang our tour guides were our wow moments.... just too many to name one. Jana was equally our favorite as she shared so much of her own experiences growing up in the Czech Republic. Jana was kind, informative, and simply wonderful as our tour master."
Ellen
Spring, TX
Tour: 09/16/13
Overall rating:
In my second tour with Rick Steves, it's still true that our fellow tour goers are the highlight of the trip. The group evolves from a bunch of unknown names and faces to a group of interesting, funny, caring and never to be forgotten people. The guides are well chosen, especially our primary tour guide. Their knowledge of history adds a lot to my understanding of the dynamics among the various countries.
Favorite "WOW" moment
"Probably Wenceslas Square in Prague, its beauty and history. Also loved Litomerice which was gorgeous - I could have easily spent several more hours there. Also Melk Abbey was breathtaking."
Larry
Seattle, WA
Tour: 09/16/13
Overall rating:
The tour experience was great. The scheduling and planning for the tour was well done. We were introduced to a lot of historical sites and the guides provided good historical context to each site that was visited. The local city guides did a very good job. She was simply outstanding as a tour guide!
Bernard
Fremont, CA
Tour: 09/09/13
Overall rating:
Fabulous tour, met all expectations. Pre-Tour information was very accurate.
Favorite "WOW" moment
"Wow moment was when Jana Hronkova explained her experience with the velvet revolution and she lit a candle at the memorial in Prague."
David
Bellevue, WA
Tour: 09/09/13
Overall rating:
Good tour. Good guide. Good driver on the bus. Could have had more time in Dresden. Our overall guide for the trip was sensational.
Favorite "WOW" moment
"Berlin was fabulous."
Scott
East Wenatchee, WA
Tour: 09/09/13
Overall rating:
This was my fourth Rick Steve's tour and like others it was a wonderful experience. I choose this tour to be able to see WW11 sites in Berlin and then enjoy time in Vienna, but my favorite town was Prague. It was incredible to see a town that was ruled by communism twenty-five years ago and how much it has changed into a vibrant city. We were also blessed with 26 wonderful people in our group which were a joy to spend twelve days with...
Favorite "WOW" moment
"There were two "wow" moments for me on this tour and they are so different. Walking up to the concentration camp at Terezine and seeing all the memorial's the deceased memorials: it was just a very emotional thing for me to see. The tour of Terezine was a very sobering experience and it is something I will never forget. My other "wow" moment was walking around the main square in old town Prague in the evening. I was just magical to me!"
Nancy
Fremont, CA
Tour: 09/09/13
Overall rating:
Our overall experience was wonderful! If had chance to go on a Rick Steve's tour again, would do it in a minute! The itinerary, places, history, guide excellent. Our group was unusually special! Perfect sizeI Everyone got along so well, and with Jana, we all bonded very quickly. Your "buddy" program is fabulous! It was so nice to be able to readily be accounted for - with no name tags, no headsets, no roll call. It was good for "bonding" as well. Good prep information! No "surprises"!
Favorite "WOW" moment
"For me, there were two. One was seeing the artwork from the children at Terezin and reading their poems. The other was when Jana took us to the square in Prague where the Velvet Revolution occurred and she shared her own personal experience there and lit a candle. As my husband said later, "I hope I never forget the look in her eyes" as she related her experience with her best friend there. We felt an appreciation and gratitude for our freedom that we will never forget or take for granted."
Donald
Bothell, WA
Tour: 09/09/13
Overall rating:
Outstanding. Memorable. Rich. Informative. Relational. Fascinating. Organized. Exceeded expectations. Apparently flawless. Friendly, open, supportive tourmates (I wore an Achilles-protecting walking boot). No grumps infiltrated the group. Jana eliminated worries, cared for us well. Great sites/sights. Learned so much. No down moments. Greatly enriched my understanding of history/geography/culture. Intellectual/sensory garden of delights. Endless stories to share with friends.
Favorite "WOW" moment
"Jana relating her own childhood/teenage memories of living under and emerging from communism, including eye-opening stories about her priest and about her in-laws. I've consumed a lot of Eastern European history, but it was soul shaking to hear her step out of the pages of a book and become a first-person witness bearer to the local daily realities of what I'd only read about -- spine tingling, like walking over a newly discovered animating bridge to what had been for me museum-only history."
Ann
Woodstock, IL
Tour: 09/09/13
Overall rating:
The whole trip experience (my first Rick Steve's tour) exceeded my expectations. Best was how the time was structured with group orientation and tour, then free time to explore. Really enjoyed that!!!!!!! This tour had three 3 night stays which I wish was true of more itineraries. Our guide was simply a delight. Hotels exceeded expectations and were well-situated for access to sites and neighborhoods of interest. Group meals were at nice Laces and of good quality.
Favorite "WOW" moment
"Walking onto the square of old Prague."
Paul
Lexington, KY
Tour: 09/09/13
Overall rating:
Very seldom have my expectations been exceeded when we finally embark on a trip. The Rick Steves' tour was much more enjoyable even than the cruise we took around the Mediterranean. I doubt Kathy and I will even consider another cruise. The tour guide and interaction with the other group members made this such an enjoyable journey that we are eager to start choosing our next Rick Steves' experience.
Favorite "WOW" moment
"Wow! That is difficult. I loved every minute of the charm and energy in Prague but Dresden and Berlin also brought so much intrigue!"
David
Seattle, WA
Tour: 09/09/13
Overall rating:
Our tour guide, Jana Hronkova, stands out as the most single best experience of our trip. She is so smart, so passionate about European history and her personal experiences with the troubled past of that area. The overall trip itinerary is perfect which introduced us to the historical sites and important places of the various cities. Unlike other tours, having free personal time was very beneficial and allowed us to further explore, visit museums, or just kick-back.
Favorite "WOW" moment
"As mentioned earlier, the wow factor that kept us focused on the whole trip was Jana who gave us history we never learned in school. We were taught the Russians / Communist were one in the same, we learned they are not. We did not know that the Communist, in some ways, were worse than the Germans. They focused on killing ordinary civilians who did not comply, the Germans focused on Jews and military. The Commies in some ways were worse than the Germans."
Paul
Newark, DE
Tour: 09/02/13
Overall rating:
Very enjoyable. It is amazing how quickly a 12 day tour can pass when you are having fun.
Favorite "WOW" moment
"There were many. On a macro scale it was certainly Prague and the Czech Republic. The most moving moment for me was visiting the Jewish museum in Prague. There is a unique memorial composed of thousands of metal disks shaped to represent human faces. They vary in size from 10" - 3" around that represent lost lives and dreams of those murdered by the holocaust. The clanking weird metallic sound of walking across these disks is haunting and deeply moving."
Mary Lee
Newark, DE
Tour: 09/02/13
Overall rating:
Although we have planned and enjoyed several trips abroad, this was the first tour my husband and I have ever taken. We thoroughly enjoyed the company of our fellow travelers and appreciate the amount of thought and planning that enabled us to share the experience so agreeably with them. We fell in love with the Czech Republic and hope to return to it with our family.
Favorite "WOW" moment
"I traveled to Europe as a new college graduate in 1970. Back then, I could not have imagined walking casually through the Brandenburg Gate from East to West Berlin - led by a young woman who had spent her youth under the Communist regime in Czechoslovakia! You suggest that travel is a political act? This moment for me put a great deal about politics into perspective!"
Ellen
Spokane, WA
Tour: 09/02/13
Overall rating:
My rating was between good and outstanding. I don't like tour groups, but this tour was a good experience with only 23 people. We were free to wander, and our guide and assistant were available most of the time. We didn't have to fight for our guide or assistant's attention, and we could get information and suggestions for activities or sites that weren't necessarily touristy. I'd still like to get closer to the real people in the community.
Favorite "WOW" moment
"?eský Krumlov. I enjoyed talking to the employees of the small pizza/gyro restaurant, the casual camaraderie with our tour assistant and two group members on the brewery tour, our guide sharing a popular Czech drink with the group before dining, and the quaint atmosphere of the town. I had a nice meeting with a much older woman in the Dresden train station; I admired her for solo travel, and I enjoyed being able to communicate with her. I enjoyed the small town outside Terazin (Litomerice?)."
Paula
Silverdale, WA
Tour: 09/02/13
Overall rating:
We were very hesitant to try a tour, but we enjoyed this tour very much. The guides all spoiled us with their knowledge and assistance. Unlike the other tours that we passed, our tour group was laid back and casual, and the guides were patient and knowledgeable. They had answers for and welcomed specific questions instead of a canned speech which allowed for no discourse. It seemed like they wanted us to enjoy our experience and their cities.
Favorite "WOW" moment
"I can't pinpoint one specific WOW or AHA moment; I enjoyed almost everything and found that the guides made history and events real; I had the same feeling later when rereading the RS guide books. Even the not-so-great experiences were ones to remember. However, I will say that the visit to the Vienna Opera House, not so much the front area but the back stage and seating area, was very interesting because I've had very little exposure to opera except for a childhood visit to a Pavarotti concert."
Kenneth
Millen, GA
Tour: 09/02/13
Overall rating:
This was our first Rick Steve's Tour. It was a great experience. We had a group of 20 and I felt like we got to know each person very well. I learned a lot from some of the people in our group that were much more knowledgeable about German history than I was. Each site had interesting stories to tell.
Favorite "WOW" moment
"Not really a site but what I will always remember was an interaction at the Berlin subway station with a college professor from Canada and her junior high aged son. We were in the big subway station trying to find our way back to the hotel and this lady and her son helped us navigate the system. They were going to the same first 2 stops that we were and we had a great conversation on the train. All because we were lost! So you should get lost as Rick says."
Geoffrey
San Jose, CA
Tour: 09/02/13
Overall rating:
I had been to Berlin, Dresden, and Prague in 1994 and enjoyed visiting these cities with the tour. A 13 to 16 day tour is about right, but I am starting to realize that 3 days in each place is simply not enough - I'd add one or two days to each place and cut out the third major city and add it to another tour. I liked the idea of teaching the tourusts how to use public transportation in each city, but just when I started feeling really confident, we were outta there. Missed a lot
Favorite "WOW" moment
"Non-tour evening excursion with my spousal equivalent to the Berlin Philharmonic for a concert. Non-tour evening out with spousal equivalent to a jazz club in Prague, previously visited by Bill Clinton in 1994. Visit with two other tour participants to Vienna Municipal Cemetery to visit the graves and memorials to Mozart, Beethoven, Schubert, Brahms, Strauss the elder, and Strauss the younger."
Russell
Waxahachie, TX
Tour: 09/02/13
Overall rating:
A great balance of touring and free-time. The places we visited were amazing and full of historical significance. The weather was great. Enjoyed meeting the other tour members. Loved our tour guide Jana. She and her assistant Janine did a great job of making our tour experience positive and trouble-free. Looking forward to our next tour in 2014.
Favorite "WOW" moment
"Both Cesky Krumlov and Prague were equally impressive. The views and sights were unexpected. Along with the great weather, we had plenty of time to explore these cities at our own pace."
Marcia
Issaquah, WA
Tour: 08/26/13
Overall rating:
In 1973-75 we lived in Berlin with a German family. We added 3 days to the start of the tour to visit with our German family and see our old house that we shared. This was a dream come true as we were able to come back to Berlin after 40 years. it was a joy for us to visit Berlin with the wall down and East Berlin now open to us. Prague was everything we heard and more and Vienna was unbelievable.
Favorite "WOW" moment
"The personalization by Fabian as he was in Berlin when the wall came down. Also the personalization by Sharka as she shared what it was like to be raised Communist and how she realized she had been brainwashed at the age of 22."
Mike
Issaquah, WA
Tour: 08/26/13
Overall rating:
This was a great tour. Good mix of guided tour and free time. Travel times between cities were short enough to make the rides tolerable and longer drives were broken up by stops at interesting sites. Our tour guide Fabian was exceptional, personable and well versed in all the places we visited. He was always available to offer suggestions on how to maximize our free time. The city guides(Carlos, Sarka, and Wolfgang) added significant value to the walking tours.
Favorite "WOW" moment
"We made a personal contact in Berlin with someone we knew as a 10 year old 40 years ago, that was the highlight of the trip. The most personally touching moment of the trip was the stop in Terezin and the sobering realization of how inhumane people can be to each other."
Arthur
Irvine, CA
Tour: 08/26/13
Overall rating:
This was my second Rick Steve's tour and it was great. You guys have done a wonderful job with attention to detail. No time is wasted, but that does mean we do not get free time. It is a wonderful balance of information , sightseeing, dining, and freedom.
Richard
Columbus, OH
Tour: 08/26/13
Overall rating:
Tour guide Fabian Rueger made the trip worthwhile. Without his sharing of his knowledge of European history and current events, our group would have been just another bunch of tourists visiting "old Europe." The personalities in our group also made the trip. We seemed to blend well with each other and enjoy each others company, moving at the same pace. Thought should be given to including Potsdam in the Berlin section.
Favorite "WOW" moment
"Visiting the Soviet cemetery on the way out of Berlin. A sobering statement of the price of Hitler's war."
Mary
North Little Rock, AR
Tour: 08/26/13
Overall rating:
The trip was a wonderful experience I will remember fondly for the rest of my life.
Favorite "WOW" moment
"The city of Berlin was a pleasant surprise. The city held a treasure trove of museum exhibits and historical sites and although a big city was very easy to navigate. Out of ignorance for what the city had to offer Berlin was not on my list of must visit cities and I'm so glad it was on the tour. The warmth and easy accessibility of our neighborhood hotel in Berlin was delightful. We came upon a street fair during our first evening complete with an American jazz singer."
Katrina
Somerville, TN
Tour: 08/26/13
Overall rating:
This was our first Rick Steve's tour for my husband and me and we could not have been more pleased. The hotels, tour sites, and restaurant [INVALID]ions were spectacular. Our guide was awesome, Thanks Fabian! He made everyone feel welcome. He was very knowledgeable of the history in each city. He went out of his way to help people. We reaped great benefits from using Rick Steve's as our guide. The books sent ahead of time were a great resource too.
Favorite "WOW" moment
"Standing on the Charles bridge in Prague, walking the streets of Cesky Krumlov, the concert in Vienna!"
Sandra
Reno, NV
Tour: 08/26/13
Overall rating:
We enjoyed this tour but as always felt like we needed more time in most of the places.
Favorite "WOW" moment
"I was impressed with the many small but powerful memorials in Berlin. I appreciate a good tour guide as I know I would have missed many of them on my own. In Prague we were excited to get to see The Slav Epic which was not located in town when we were there last. It was everything we expected and more. Having our local guide in Prague was also a WOW moment."
William
Walpole, MA
Tour: 08/26/13
Overall rating:
I arrived with a knee issue and was uncertain if I could do all the walking that was required. Fabian, our tour director took it in stride and made me feel very comfortable. The hotel and travel mates helped out and the issue was minor. I thought the tour was educational and insiteful. I can't wait to take another.
Favorite "WOW" moment
"No question. The woman guide that took us on the tour of Theresien camp in the Czech Republic. She held us in rapt attention for the entire time we were there. Extraordinary experience for me. I expected to react in a jaded way, but she grabbed us all. Very effective. I will carry it with me for a long time."
Carolyn
Littleton, CO
Tour: 08/26/13
Overall rating:
I was very impressed with the historical knowledge of all the guides. I enjoyed the food and the camraderie. Most of the accomodations were really nice. The bus driver was amazing!
Favorite "WOW" moment
"Seeing where the Berlin wall was and is."
Irene
Broomfield, CO
Tour: 08/26/13
Overall rating:
How wonderful - I was so looking forward to the trip and my experiences surpassed my expectations. The preparation reading and planning was so worthwhile. There were surprises- all delightful. The tour was a positive learning experience- great sights, guides,people-everything.
Favorite "WOW" moment
"I is so difficult to come up with one wow moment. Berlin was a revelation-the culmination of a life time of memories- WW11, the Berlin Airlift, The Cold War, The Wall and its fall, the unification of Germany. To be where these watershed events occurred was a dream come true for a student of history. Fabian, our fantastic guide,was absolutely a WOW."
Bill
Broomfield, CO
Tour: 08/26/13
Overall rating:
Our tour was terrific, with maybe more walking even than we anticipated. But walking allows one to get up close and personal with the natives and the sights worth seeing, hearing about. Alas, there were avalanches of other tourists vying for the same spots we were on. Perhaps we went too early, though later tours with the Rick Steves group were filled by the time we decided to go. Our guide, Fabian, was fabulous. Maybe he should be called Fabian the Fabulous. His skills were endless.
Favorite "WOW" moment
"Mine might be a mite peculiar. In Germany and the Czech Republic, a lot of emphasis was rightly put on the Holocaust and the vast loss of life, mainly the Jews. On the bus, about halfway through our 12 days, Fabian revealed that an aged uncle visited the family in Germany one day, after World War Two, informed them that they too were Jewish. A very touching moment, worth the price of the tour for me."
Stephen
Port Orchard, WA
Tour: 07/08/13
Overall rating:
The Berlin-Prague-Vienna tour gave me a better understanding of the dynamics of Eastern Europe by the influences of WWII and the Cold War. I feel that the tour was very well planned; the location and quality of the hotels provided a true European experience.
Favorite "WOW" moment
"Listening to Katerina and Jana share personal stories about growing up in a socialist country under Soviet domination and the changes that rippled through Easter Europe when the Berlin Wall was opened. They are so proud of the Czech Republic and their love of country was heartfelt."
Matthew
Fox Island, WA
Tour: 07/08/13
Overall rating:
We had a great time. This was my first trip to Eastern Europe and I found it very beautiful and interesting. Having grown up during the cold war I had many curiosities and questions about what I was seeing, and I was very pleased to find Katerina, Jana, Wolfgang, Torben, and other guides and personalities we met along the way so willing to fill in the blanks. What I found on this trip were several blossoming towns and cities quickly departing their tumultuous pasts & revealing their great assets
Favorite "WOW" moment
"Hard to say. This trip explores the both the beauty of Eastern Europe while delving into the darkness of WWII and the cold war era. I very moved by the Berlin Wall and our visit to Terezin concentration camp. For it's charm I would say that Cesky Krumlov offered a hefty "wow" moment"
Marilyn
Richmond, BC
Tour: 07/08/13
Overall rating:
The tour was wonderful. We arrived in Berlin from Budapest where we completed a river cruise, so we had already spent 3 weeks away from home. We allotted an extra day in Budapest and an extra day in Berlin where we stayed at the tour hotel, Kastanienhof, so we were ready for the tour. The group we travelled with was welcoming and friendly, and Katka helped us learn everyone's names and a little bit about each of us. The balance between time with the group and time to ourselves was perfect.
Favorite "WOW" moment
"The visit to Terezin, although not a "wow" moment in the usual sense, was certainly an "open my eyes" moment as, coupled with the visit to the Jewish Museum, it brought home the people behind the numbers who were murdered. More typical "wow" moment: visit to Cesky Krumlov, where I wish we had more time."
Harold
Marion, IL
Tour: 07/08/13
Overall rating:
Favorite "WOW" moment
"In Berlin, seeing the small square plaques in the sidewalks in memory of those who were taken from their homes and put into camps, and/or killed was a stark reminder of putting names of real people suffering in a real moment during the Holocaust. At the Neues Museum, the bust of Nefertiti was more fascinating than the Mona Lisa, (and easier to see), bringing an ancient historic period closer to reality."
Phyllis
Marion, IL
Tour: 07/08/13
Overall rating:
Our guides were so engaging, personable, and knowledgeable. Our weather was great! Everyone in the group was social - good fun to be with. This was our third RS tour, and we felt that once again, it delivered everything it promised.
Favorite "WOW" moment
"This is hard to say... I enjoyed every part of the trip. I never thought I would be in the Czech Republic, and I was! I was not sure that Berlin would be as enjoyable as it was. It took only one day for that thought to disappear. WAIT! My WOW moment was the Pergamon Museum and the Ishtar Gate, Market Gate of Miletus, and the Pergamon Altar. Now that's amazing! Terezin Concentration Camp was a WOW moment, but in a humbling sense. We also took time on our own to visit Sachsenhausen."
Dyan
Port Orchard, WA
Tour: 07/08/13
Overall rating:
I had a great trip. The tour guides were wonderful, informative, supportive, easygoing, and clearly having a passion for adventure and their country.
Favorite "WOW" moment
"I had a sobering WOW moment at the Berlin Wall memorial and the day we were taking the guided tour of the Berlin Wall area. I think it was the first time I really thought about what it meant for a country to build a wall that kept people in and out. To see all the differences between the two sides was quite dramatic. After hearing the stories from the city guide and Katka and Jana, it dawned on me that this all happened in my lifetime, and we really did not think anything of it. Wow."
Jennifer
Federal Way, WA
Tour: 07/08/13
Overall rating:
The tour and the guides were great. I learned a lot about all of the areas that I visited but still enjoyed a lot of relaxing time.
Favorite "WOW" moment
"I really enjoyed getting to know the guides. They were able to provide a unique perspective on the areas that we visited and we very fun to be around."
Angela
Fox Island, WA
Tour: 07/08/13
Overall rating:
Loved everything. The background and knowledge of our tour guides really made the trip. They had formal education of course; but their personal and family history in regards to the areas, countries, wars, external control, etc. was really what brought magic and significance to the tour.
Favorite "WOW" moment
"Terezin was my "wow" moment. I have visited a concentration camp prior to this visit, however; the tour guide at Terezin really brought more perspective, knowledge, and intensity to the experience for me. She was outstanding at providing the facts in a way that made us all feel the exact emotions and seriousness of the different topics she covered. I am sad to say that I don't remember the tour guide's name but she was blond and maybe in her late 30s or early 40s. ??"
Rita
Dartmouth, NS
Tour: 07/08/13
Overall rating:
Favorite "WOW" moment
"Our wow moment had to be the restoration of Dresden after the war - the buildings are magnificant"
Tony
Alameda, CA
Tour: 06/10/13
Overall rating:
I had a wonderful experience on this three city tour. I met a great group of people, which I am happy to report have now become good friends.
Favorite "WOW" moment
"The whole city of Prague was my wow moment. I truely enjoyed speaking with the locals and their intence curiosity about Americans."
Weather

Germany / Berlin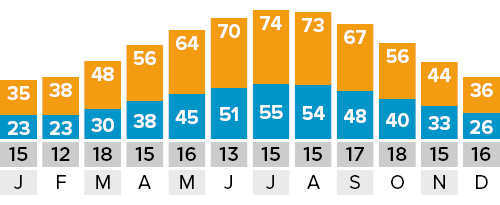 ---
Czech Republic / Prague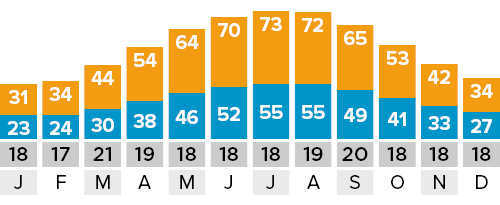 ---
Austria / Vienna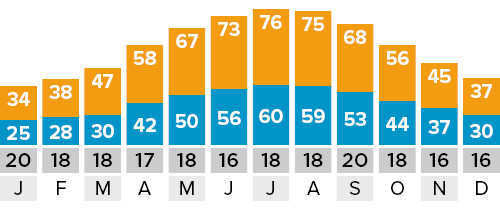 Pre-Tour
We've put together some specific information on what you should know about this tour before you go. You'll also find more general information about "Getting Ready for Your Tour" on our Tour FAQ.
Sightseeing On Your Own
If you arrive in Berlin before your tour begins, use Rick Steves' Germany guidebook to get oriented. Ride the public transportation, try out a few words of German (although many locals speak English well), and get over your jet lag with fresh air and exercise.
Here are suggestions for sightseeing in Berlin that we will not be doing as a group (see your guidebook for details): Jewish Museum; Gemäldegalerie; Museum of the Wall at Checkpoint Charlie; Potsdamer Platz; Gendarmenmarkt; Reichstag Dome. If you'd like to visit the Reichstag Dome, you must make advance reservations. The best time to visit is pre-tour or after 3 p.m. on Day 2 or Day 3.
If you want to spend more time in Vienna after the tour, visit the Schönbrunn Palace, the world-class art at the Kunsthistorisches Museum or enjoy numerous performances around the city. Your Rick Steves' Vienna, Salzburg & Tirol guidebook has plenty of ideas for any extra time you may have after your tour and your guide will be happy to help you with post-tour plans.
Transportation
Most tour members arrive a day or two before the tour begins — and those who don't, wish they had. This allows you ample time to get over jet lag and make the most of the first few days of the tour.
There is more than one way to get to and from your tour. We recommend talking to your travel agent about "open jaw" airline tickets (flying into and out of different cities). Berlin and Vienna are transportation hubs, making travel before or after your tour quite easy.
For information about flying within Europe, ask your travel agent or check Rick's list of European budget airlines.
Read Rick's train travel and rail pass tips and decide if your travel plans merit a rail pass.
Prior to your tour departure, you will receive detailed directions on how to get from the airport to your first tour hotel, as well as contact information for your first and last hotels in case you wish to book pre- or post-tour hotel accommodations.
If you need more information about additional European travel or for specific questions about your tour, contact the Tour Department at 425/608-4217 or email tour@ricksteves.com.
Trip Resources
Learn more about Berlin, Prague, and Vienna: Check out a collection of Rick's TV shows, radio interviews and articles, plus find a list of recommended books and movies.
Packing
For ideas on what to pack, check Rick's Packing List and our Women's Packing List.