Colmar

Stained glass in Reims Cathedral

Kaysersberg

Wine tasting in Burgundy

French Alps near Chamonix

Annecy

Côtes du Rhône Vineyard

Port of Marseille
Tour Questions? Call 425-608-4217
Best of Eastern France in 14 Days
The bountiful vineyards, classic villages and hearty cuisine of Eastern France are legendary. Starting in the effervescent Champagne capital of Reims, you'll spend 14 fascinating days with your Rick Steves guide, exploring Colmar's cobbled lanes, Alsace's meandering Route du Vin, Verdun's historic battlefields, Burgundy's fabled Côte d'Or, Chamonix's majestic mountains, Provence's scenic Côtes du Rhône, and ending with a harborside toast in Mediterranean Marseille. Join us for the Best of Eastern France in 14 Days!
Dates & Prices
Sorry, we're unable to access departure availability at this time. Please try again later or contact us at 425-608-4217, Monday-Saturday between 9 am and 5 pm.
What's Included
A small, friendly group of 24-28 people — half the size of most tour groups
Full-time services of a professional Rick Steves guide and local experts who will make the fascinating history, art and culture of France come alive for you
All tours and admissions — at no extra cost — covering at least 18 group sightseeing events • Reims walking tour • Reims Cathedral • Champagne Cave visit and tasting • Verdun WWI battlefields tour • Colmar walking tour • Unterlinden Museum tour • Colmar wine region excursion • Alsatian wine tasting • Beaune walking tour • Hospices de Beaune tour • Market day in Beaune • Beaune wine tasting • Boat cruise on Lake Annecy • Hiking orientation in French Alps • Vaison la Romaine Roman ruins tour • Orange Roman Theater tour • Rhone Valley wine tasting • Tour of Marseille...and more
All group transportation from Reims to Marseille
13 nights accommodations in memorable, centrally-located hotels
All breakfasts and half your dinners
All tips for guides and driver
Free stuff including Rick Steves' France and Provence and the French Riviera guidebooks, French phrase book, moneybelt and earplugs
Guaranteed tour price, locked in the moment you make your deposit
Optional single supplements — this tour has a limited number of private rooms for solo travelers for an additional fee
Tour alum discount of $50 for each tour you've taken prior to 2014
50% discount on a consulting appointment with our in-house experts to assist with your pre- or post-tour travel plans
Flexibility should you need to transfer, or cancel/interrupt your tour
Fine print: You are responsible for the cost of your drinks and free-time sightseeing. See our Tour Conditions Agreement for important details regarding everything listed above
Itinerary
Daily Activity Key
Light = 2-4 miles of mostly level walking throughout the day.
Moderate = 2-6 miles walking throughout the day with some hills and stairs.
Strenuous = 2-8 miles walking throughout the day with lots of hills, stairs and uneven terrain.
Day 1: Welcome to France's Champagne Region
Just 45 minutes from central Paris by frequent TGV (bullet) train, the effervescent city of Reims is famous for its royal history, its towering cathedral...and Champagne. We'll meet at around 5 p.m. at our hotel for a short "bienvenue à Reims" meeting. Then we'll take an orientation walk through the heart of Reims, followed by time to get acquainted over dinner together. Sleep in Reims (2 nights). No bus. Walking: light.
Day 2: All Day in Reims
We'll spend our morning on a walking tour through Reims' historic city center, where we'll learn about the design and history of its glorious Gothic cathedral. Rivaling Paris' Notre-Dame in beauty and prestige, more than two dozen kings and queens of France were crowned here over the course of six centuries. The cathedral and its surrounding neighborhood were virtually destroyed during WWI, then rebuilt during the Art Deco age, which is delightfully reflected in the design and décor of Reims' downtown buildings. Today we'll also learn about this region's most famous product — Champagne — with a tour and tasting, courtesy of a local producer. Dinner will be on your own this evening. No bus. Walking: moderate.
Day 3: Battlefields and Lessons of Verdun
We'll meet our bus and driver today and take a short drive to the historic WWI battlefields at Verdun. We'll visit the ruins and monuments of one of Europe's costliest battles of attrition, where hundreds of thousands of French and German soldiers perished. Our day will end in France's Germanic region, the Alsace, the ultimate Franco-Germanic blend. Tonight we'll share a dinner of Alsatian specialties in the town of Colmar, where we'll sleep (3 nights). Bus: 6 hrs. Walking: moderate.
Day 4: All day in Colmar
Today is devoted to exploring the enchanting town of Colmar. We'll take a walking tour this morning, wandering over its cobbled lanes lined with leaning, half-timbered buildings, and learn about the historic importance of the community's canals. We'll wrap things up at one of Rick's favorite museums in Europe — the Unterlinden — home to the Isenheim Altarpiece by Matthias Grünewald. You'll have this afternoon and evening free to explore more of the city's sights and pedestrian-friendly lanes, and to enjoy more Alsatian specialties on your own. No bus. Walking: moderate.
Day 5: The Route du Vin
Let's take off and explore the region's scenic Route du Vin, where colorful villages and vineyards carpet the foothills of the Vosges Mountains — birthplace of the region's very dry Rieslings and aromatic Gewürztraminers. We'll visit Albert Schweitzer's hometown village of Kaysersberg and find the perfect winery to sample some local varieties. Then we'll return to Colmar, where you'll have the late afternoon and evening free. Bus: 2 hrs. Walking: light.
Day 6: A Hearty Taste of Burgundy
This morning we'll drive from the Teutonic tidiness of Alsace to the red-tiled villages of Burgundy and its bustling wine capital of Beaune. After some free time for lunch, we'll hit the ground walking with a tour of the town and its eye-opening medieval charity hospital, Hospices de Beaune. Tonight we'll have a Burgundian dinner together. Sleep in Beaune (2 nights). Bus: 3 hrs. Walking: light.
Day 7: Market Day and Vineyards
It's outdoor market day in Beaune! Your morning will be free for rubbing elbows with locals sampling smelly cheeses, creamy patés and fresh produce while doing their weekly shopping. This afternoon we set off for Burgundy's legendary and beautiful Côte d'Or wine country, where we'll have lunch together at a local domaine, along with a tasting of its celebrated harvest. We'll return to Beaune later this afternoon, where you'll be free for discoveries and dinner on your own. Escargots, anyone? Bus: 2 hrs. Walking: light.
Day 8: To the Alpine Peaks of Chamonix
This morning we'll make a bee-line for Europe's highest point, the Mont Blanc, arriving in the picturesque resort town of Chamonix in time to get acquainted with all the Alpine thrills this charming city offers. This evening we'll enjoy a traditional dinner of raclette or fondue together. Sleep in Chamonix (2 nights). Bus: 4 hrs. Walking: light.
Day 9: Free Day in the French Alps
Today is your day to enjoy the wonders of the French Alps. Weather and lifts permitting, your guide will help you make your way up the Aiguille du Midi gondola and find the right trail to hike, rewarded with stunning views of nearly 16,000-foot Mont Blanc and a supporting cast of Alps that seem to stretch forever. Or if you prefer, simply find a view table in Chamonix and take the day off in après-ski style. No bus. Walking: light to strenuous (your choice).
Day 10: From Peaks to Provence
Sit back and rest those hiking muscles as we spend our day driving south to sunny Provence, enjoying the countryside along the way. We'll stop for lunch and a boat ride (weather permitting) in exquisite Annecy — hands-down France's most beautiful lakefront town. We'll arrive at our history-rich, Provençal destination of Vaison la Romaine in time to get oriented and enjoy dinner together. Sleep in Vaison la Romaine (3 nights). Bus: 5 hrs. Walking: light.
Day 11: Roman Provence
We'll spend our morning sifting through the 2,000-year-old site of ancient Vaison la Romaine. There, we'll tour the ruins of a sprawling Roman mansion and the 6,000-seat Roman theater that is still used for performances today. Consider this a warm-up act for the most impressive of all Roman theaters — the Theater of Orange — which we'll drive to and experience this afternoon. Bus: 1 hr. Walking: moderate.
Day 12: The Vineyards of Côtes du Rhône
This morning, we'll drive through some of Europe's most picturesque villages and vineyards, stopping here and there along the way. One of our stops, at a favorite winery, will bring us a refreshing lunch and the chance to sample some formidable Côtes du Rhône wines at their source. We'll return to Vaison for free time this afternoon. Bus: 2 hrs. Walking: light.
Day 13: Hill Towns to Harbors
Today we'll continue south through Provence's intoxicating countryside, making our way to the seaside city of Marseille, where we'll tour its historic center and port with our local guide. This afternoon you'll have time to explore more of Marseille including the city-capping Notre-Dame de la Garde basilica. Tonight we'll share travel memories and toast new friends at our farewell dinner together. Sleep in Marseille (1 night). Bus: 3 hrs. Walking: moderate.
Day 14: Tour Over After Breakfast
Marseille's airport is an easy 30-minute bus, shuttle, or taxi ride away. For those staying longer, your guide will be happy to send you off in the right direction and help with any trip planning needs. Au revoir et merci!
Itinerary specifics subject to change.
Activity Level
Our tours are physically active! It's an essential part of the Rick Steves tour experience. On our Best of Eastern France in 14 Days tour — among other things — you'll need to happily...
Carry/roll your luggage over uneven pavement (several blocks possible) and up stairways to reach your hotel; then up several flights of stairs to reach your room.
Be on your feet, walking and standing for up to three hours, indoors and outdoors, in all weather conditions.
Sleep with street noise and no (or weak) air conditioning.
After orientation and transportation lessons, be able to navigate towns and cities on your own.
Reviews
Julie
Alamo, CA
Tour: 09/28/14
Overall rating:
The tour fulfilled my expectations to see the contrasting and beautiful areas of Eastern France. The history of the border areas greatly affected the culture and cuisine of the areas. We are avid foodies and this trip allowed us to sample the hallmark foods of the areas and sample the wonderful wines.
Favorite "WOW" moment
"There were several but I think going up to the very top of the Aiguille du Midi and the stunning views above Chamonix was unforgettable. I was giddy from the beauty of the alps, perhaps the buzz was augmented by the altitude!"
Elaine
West Linn, OR
Tour: 09/28/14
Overall rating:
It was even better than I had anticipated! I enjoyed the group, warts 'n all, but especially liked the pace taken each day. We did not waste any time yet had time to waste, if you will, when there was time on the bus or a free afternoon or evening. Three cheers also for having breakfast each morning at the hotel...great time saver and one could eat at one's leisure...and the food was delicious.
Favorite "WOW" moment
"I loved seeing the French countryside, the wineries, the vineyards and the old, old stone buildings. Our visit to Cotes du Rhone winery with our spectacular lunch and afternoon at their home."
Don
West Linn, OR
Tour: 09/28/14
Overall rating:
excellent
Favorite "WOW" moment
"vineyard tour Provence"
Anita
Columbus, GA
Tour: 09/28/14
Overall rating:
This was my sixth Rick Steves tour so I had high expectations for this one. I was not disappointed. Although this tour did not have as many blockbuster sights as some of my previous tours, the focus on the great food and wine combined with staying in small towns made it just as memorable. The itinerary, with the exception of Marseille, was well designed and the balance of group and free time was excellent.
Favorite "WOW" moment
"There were several wow moments: seeing Mount Blanc from above the clouds, the visit to Domaine de Mourchon winery and the amazing lunch there, and staying in the old town of Vaison la Romaine."
Ken
Mt Horeb, WI
Tour: 09/28/14
Overall rating:
We had a nicely organized group of cities,excellent guides,and learned an enormous amount building on our pre-trip "homework". The markets locally were charming. The tour sponsored meals with the striking exception of Walter's vineyard were at best mediorce. I personally found the average Fr wine to pale before our CA wines but most were tolerable and 3 of our choices were quite decent. Adding a week in Paris focusing on art and cuisine and our guide saved the trip.
Favorite "WOW" moment
"Unquestionably the best afternoon was spent at Walter's vineyard. To interact with this family,taste their wines and experience Hugo's intensity of showing us their terroir was superb. The food was absolutely divine. This afternoon rescued the trip."
Donald
Columbus, GA
Tour: 09/28/14
Overall rating:
Great people, great food, great wine, great guides, great driver, and visits to great places. What else could one want?
Favorite "WOW" moment
"It's a toss up between the views while at the top of Aiguille du Midi in Chamonix and the hospitality of the owners and the wonderful meal and wine at Domain de Mourchon."
Blair
Portland, OR
Tour: 09/28/14
Overall rating:
We had a great group on the tour and Christine was a terrific guide. Eastern France was a fascinating mix of German and French. We had a good mix of planned activities and time on our own. The whole experience makes me want to go back to see more of France. The whole group was really impressed with the expertise of our bus driver, Andrej. He was also very charming and gracious with all of us.
Favorite "WOW" moment
"The Verdun tour and experience was stunning and a real eye opener to this tragic battle. On a happier note, the Mourchon Vineyard tour, tasting, and lunch was outstanding."
Shawn
Blacksburg, VA
Tour: 09/28/14
Overall rating:
This was our second Rick Steves tour. 6 years ago, we did Village Italy, and knew then we wanted to one day do the village France tour (now renamed). We really enjoyed the tour and the itinerary. We did not enjoy our group as much as we did on the Italy trip. We connected with a few people in our group, but we had some difficult personalities on this tour. Chris did a good job of managing the difficult folks.
Favorite "WOW" moment
"Fantastic lunch at the stunningly beautiful setting at Mouchon winery."
Lonnie
Seattle, WA
Tour: 09/28/14
Overall rating:
My first RS guided tour, I didn't know what to expect as a single traveler; but I couldn't have been more pleased. Christine our guide was superior in all respects with excellent people skills. Each city we stayed in was unique and beautiful in its' own distinctive way. Colmar was my favorite city; but sipping the Rhone wines in Provence while staying in Vaison la Romaine was a dream for me. Our group was diverse, accommodating with one another, and most of all fun!
Favorite "WOW" moment
"Like many Mount Blanc in Chamonix is incredible; but I was struck with how much I enjoyed the smaller cites compared to Paris, Marseilles, and Lyon. Each city we got to truly experience with walking tour, food, and wine were unique and fabulous. Even though saurkraut isn't my favorite dish, it represented Alsace where we were at the time making each place indelible. The picnic at the Mourchon winery was a dream.,,,wasn't it??"
Barbara
Mt Horeb, WI
Tour: 09/28/14
Overall rating:
When I think of our tour, so many different scenes flash in my mind. I loved being outdoors so much, whether we were taking an introductory tour of the town, picnicking, scrambling up the steps of an ancient Roman theater or walking through a vineyard eating grapes. I enjoyed the rich combination of history, foods and wines and the company of a happy, energetic and friendly group of fellow travelers. Christine was a great guide! She made the trip execution flawless. We enjoyed her talks.
Favorite "WOW" moment
"It has to be the large double rainbow that formed over the valley as we were driving out of Chamonix."
Donald
Darnestown, MD
Tour: 09/21/14
Overall rating:
My overall a evaluation of the tour is very positive. In fact, let me say "thank you" for having the trip of a lifetime.
Favorite "WOW" moment
"The vineyard, winery & picnic in Provence. The picnic near Beaune was great too. We were blessed with 13 sunny days out of 14. (BTW, the good weather was my doing. I'll consider hiring on as a good luck charm for future tours for a small fee.)"
Patricia
Pleasant Hill, CA
Tour: 09/21/14
Overall rating:
The theme of the of local foods and wines as a reflection of the local people was well carried out and showed the diversity offered. The group dinners were well chosen. Our group seemed to bond well and enjoy being French if only for 2 weeks
Favorite "WOW" moment
"The vineyard tour and lunch from Vaison de Romaine. It was the end of harvest. Watching the pickers (and hearing them sing and laugh at times) and the crush made it extra special. The lunch made us feel we truly were guests of the family. Our final dinner in Marseilles was great also. After so many great meals, it seemed like it couldn't be topped, but that dinner experience was a true dessert for the trip!"
Janet
Palm Harbor, FL
Tour: 09/21/14
Overall rating:
This was a great group with a fabulous leader in Julie. She was fun, warm and a font of information about French history, culture and lifestyles. Couldn't have been better!
Favorite "WOW" moment
"The picnic at the family vineyard in Provence was the highlight; wonderful wine, delicious food, great company and lots of interesting information, all in an idyllic setting."
Sanders
Shreveport, LA
Tour: 09/21/14
Overall rating:
This was a very thoughtful and comprehensive tour of the eastern part of France. It could well have been defined as a "wine, culture and food tour". The traveling group of people that we met was absolutely delightful and our tour guide (Julie) made the trip quite special. This was my seventh trip to France and once again I failed to find even one rude or grumpy person! My inept attempts at French probably helped that!
Favorite "WOW" moment
"Standing near the top of the Alps overlooking the town of Chamonix was quite impressive! There were so many other "cultural" wow moments, however. They are too numerous to name."
Suzanne
Shreveport, LA
Tour: 09/21/14
Overall rating:
Really enjoyed staying in the smaller cities. Very good food and of course EXCELENT wines!!!! What a treat 4 top wine regions of the world!!! Lunch and wine tasting with Count Rully and vineyard tour tasting and lunch at the home of Walter Mckinlay were highlights of the trip!!!!
Favorite "WOW" moment
"Vineyard and wine tour and lunch at Domaine De Mourchon"
Regina
Redmond, WA
Tour: 09/14/14
Overall rating:
The events of the tour were great - we enjoyed the wine tastings, the trip to Verdun, the castle at Colmar, the pretty towns, the chateau and the count, the boat ride at Annency. In Marseille, skip the walking tour and go to Notre Dame. In Chamonix, maybe let people know in advance the cost of going up the mountain. That was the primary purpose of this stop but cost of going up was not included in the trip, and it was 100+ euros.
Favorite "WOW" moment
"The perfect day in Provence at the Mourchon Winery, from the tour of the vineyard by the charming Hugo, the tasting of the excellent wines with Douglas and the fastastic lunch in the courtyard prepared for us by the owners. The scenery, the weather, the company and the meal were what everyone imagines Provence to be."
Nanette
Marysville, WA
Tour: 09/14/14
Overall rating:
Another incredible experience with a Rick Steves' tour. I enjoyed the diversity of the tour; light shows in the evening on the cathedrals, champagne cave, Verdun and its sobering history, and enchanting Colmar; and this was just the the first 4 days! This tour exceeded my expectations - I just loved being in France. The food, wine, and French people were delightful. I followed Rick's advice about the niceties of using the language with the French- it opened doors and brought many smiles.
Favorite "WOW" moment
"Absolutely was the experience in Chamonix. The scenery was magnificent and the experience of visiting the ice caves, riding the Aiguille du Midi gondola to view Mont Blanc, and sharing the fondue/raclette dinner with new travel friends. Wow!"
Philip
Redmond, WA
Tour: 09/14/14
Overall rating:
I think the trip could be summed up in one word - terrior. Contrasting the Champagne hillsides of Lorraine with Verdun, the Burgundy region with the Roman influences, Mount Blanc and the tortured geology of the French Alps, the ruggedness of Provence with the azur waters of Marseille. It was an interesting trip about people and the land that shaped them.
Favorite "WOW" moment
"Mount Blanc. I'm a mountain person."
Pamela
Fayetteville, NY
Tour: 09/14/14
Overall rating:
The itinerary was good. We were uncomfortable in a couple of the hotel rooms and didn't get much sleep.
Favorite "WOW" moment
"Taking the gondola to the top of Mont Blanc, the lunch at the winery, and Verdun."
Amy
Seattle, WA
Tour: 09/14/14
Overall rating:
We chose a Rick Steves tour because it is the perfect format for my friend Karen and me to travel together. We had done a RS tour several years ago together and knew the formula was just right. And it still is. Thanks so much for knowing how to give us just what we want. Yours is not the exact type of tour I would choose if I were traveling alone or even with a different person. But when two friends like us travel together, they need a certain amount of the decision-making
Favorite "WOW" moment
"continued from #2....... ..........decision-making taken care of. The details and arrangements are handled so well, leaving us the luxury of enjoying all that is before us without a lot of back and forth, trying to agree on things or figure things out. As far as this tour specifically, my expectations were exceeded! The towns and the sights and the side trips were all fantastic. Food and wine most excellent."
Nora
Tucson, AZ
Tour: 09/14/14
Overall rating:
"Italy" has previously been my answer to the question, "where would you like to go back to"...now Eastern France is tied!! Chris is a wonderful guide; her being "present" with us as a group and individually makes a huge plus for the overall fantastic experience. As always, learning by experiencing places is the greatest advantage of a RS tour. Being with able-bodied...in body, mind and spirit...fellow travelers is such a treat. We become a true group - guide, driver and travelers.
Favorite "WOW" moment
"I was "kidnapped" by 12 English ladies sharing our hotel in Colmar!! Our group and theirs were exiting the fabulous dinner at our hotel restaurant at the same time, when one of them turned to me and said, "is your group here for the quilt show too?" QUILT SHOW, what quilt show? (I am a passionate quilter of 15 years), was my reply . So I traded the castle and wine tasting, and joined their trip to Ste Marie aux Mines for the most inspirational, precise, creative French quilt show! WOW!!"
Karen
Kent, WA
Tour: 09/14/14
Overall rating:
Best tour ever! I loved visiting the small towns in France
Favorite "WOW" moment
"Hiking the French Alps"
Steve
Raleigh, NC
Tour: 09/14/14
Overall rating:
From the poignancy of Verdun to the snow-capped splendor of Mt. Blanc. From Roman ruins to Renaissance hotels. Alsatian half-timbering to hill-top castles. And vineyards during harvest to wine in the glass. This was a trip to experience it all.
Favorite "WOW" moment
"The spectacular, blue sky day at Chamonix. Being a geologist, seeing the textbook glacial landforms was outstanding. Verdun. Having just visited the D Day beaches of Normandy on a previous tour, seeing Verdun was even more meaningful. The horrors of war, and how France suffered. The Domaine de Mourchon winery, meeting the family, touring the vineyards, tasting the wine and then enjoying a home cooked lunch with the "house" wine was a unique and unforgettable experience."
Linda
GAINESVILLE, VA
Tour: 09/14/14
Overall rating:
With a superb tour guide and a congenial group of fellow travelers, we went from Roman ruins to Romanesque and Gothic cathederals, from castles to medieval villages, from Chateau du Haut-Koenigsbourg to Chateau de Rully and wine tasting with the Comte de Ternay, from Alsatian choucroute garnie to fish Provencal, from walking in vineyards to climbing medieval streets, from Champagne, through Alsace to the Alps to the Mediterranean, and Eastern France enchanted!
Favorite "WOW" moment
"In the Douaumont Ossuary Chapel in Veredun is a stained glass window with Christ embracing a fallen soldier. It took my breath away with all the sensations of loss, despair, grief that I felt when I lost my husband in a militery plane crash and had no remains. Yet, it offers hope for the souls of those who lost their lives in the horrors of Verdun and for me personally. This was my emotional WOW moment. The other WOW was standing atop the Aiguille du Midi and seeing the majesty of the Alps."
Daniel
Marco Island, FL
Tour: 09/14/14
Overall rating:
The itinerary was good except for Reims.
Favorite "WOW" moment
"Verdun was the best. Also the winery lunch and tour and Mont Blanc."
Elsa
Raleigh, NC
Tour: 09/14/14
Overall rating:
It was a great tour and coming from North to South we got to see a cross section of France that was very varied, interesting and all of them beautiful.
Favorite "WOW" moment
"My wow moment was probably the day in Chamonix when we took the gondola up to Aiguille du Midi on a crystal clear day and we got to see Mont Blanc. Seeing Verdun, was a moving experience. Different from the one mentioned above but a wow moment in its own right. The day spent at Domain de Mourchon was delightful. Our hosts were excellent and the lunch delicious."
Patricia
Richland, WA
Tour: 09/07/14
Overall rating:
Somehow, this tour lacked the "charm" of the other Rick Steves tour I went on. There was not enough unscheduled time for us to visit with each other and meet local people unsupervised. We were tired out. We were cheated out of adequate time/coverage in Verdun. The best part of the tour was being with some very nice people. Folks on RS tours are generally amiable, generous, open to new experiences.
Favorite "WOW" moment
"I especially enjoyed our time at Chateau De Rully. The Comte Raoul de Ternay was a young, down-to-earth father of young boys with a patient wife and a cat. He gave us a friendly tour of his home. Our picnic here, generously supplied by our guide and some tour members, was one of our few times to really visit with each other without hurry or lectures."
William
Santa Clara, CA
Tour: 09/07/14
Overall rating:
This tour is a great way to get to know the softer side of life in France. The pace of this tour was excellent. We had just completed the RS week in Paris tour and this tour was the perfect compliment to that tour.
Favorite "WOW" moment
"Hard to pick just one, but I'll go with the tour and lunch at Domain Mourchon in Vaison la Romaine."
David
Montrose, CO
Tour: 09/07/14
Overall rating:
Heartily recommend the tour to those who want to learn about wine country, taste terrific local wines and cheeses, relax in cafes, see charming and historical places, talk politics. I give the tour 4 stars, so very good experience. Held back 1 star because the bus rides were mostly just 20+ hours of conveyance, little info about what we were seeing out the windows. The destinations were fantastic. More time in picturesque Annecy or bustling Marseille would be nice.
Favorite "WOW" moment
"Easily Notre Dame de la Garde and its 360 degree panoramic view of Marseille, its harbor, the Mediterranean. The Alps at Chamonix. I have considerable helicopter experience in Colorado's Rocky Mountains and was dazzled anyway. Gorgeous flowers in lovely Colmar. Verdun was very special because I had family that served nearby during WWI. Brought home a touching sense of place and time that I did not have before my visit."
Cathy
Montrose, CO
Tour: 09/07/14
Overall rating:
Outstanding variety! We were able to see vineyards in Alsace, the French Alps, Marseille beaches. The walking level was good and there was quite a bit of time to explore on your own. French food is great! I especially enjoyed Colmar and Annecy.
Favorite "WOW" moment
"Verdun was amazing. The war and the damage it caused really came to life. The beautiful countryside is still scarred and it was very moving to see. Annecy was charming and it would have been nice to spend more time there. Colmar is everything everyone imagines in a German village. Great places to eat. Colorful little houses."
Douglas
Stillwater, MN
Tour: 09/07/14
Overall rating:
Daniela needs to be more relaxed. I realize she has been with your firm for a number of years so maybe she was having a bad couple of weeks. When someone asks if it is cold their or will the vineyards be wet. The answer should not be I DONT KNOW IM NOT THEIR. When someone asks her a question and she tells them she will answer them later is not what we are a custom to on a Rick Steves tour. Also if possible can you list the tour members befor the final payment? A number of people on that tour I w
Favorite "WOW" moment
"Lunch at the vinyard"
Theresa
Tucson, AZ
Tour: 09/07/14
Overall rating:
We took the Paris Tour 2 years ago and Loire to the South of France Tour last year so decided to take this tour to sort of "round out" our France experience. We were certainly not disappointed. This is a great tour with lots of variety in the places visited.
Favorite "WOW" moment
"Chamonix and the Alps. We were lucky enough to have perfect weather and the views were breathtaking."
Douglas
Sonoma, CA
Tour: 09/07/14
Overall rating:
Good standard Rick Steves experience. (my 8th trip) I was happy with the pace but I could have gladly packed my bag on day Two in Vaison la Romaine and gotten on the bus to the Mourchon Winery, had lunch, and gone on to Marseille. I would have liked to spend two nights in Marseille, with an entire day in between prior to departure.
Favorite "WOW" moment
"lunch at the Mourchon winery"
Marcia
Santa Rosa, CA
Tour: 09/07/14
Overall rating:
Spectacular tour..interesting, informative, exquisite venues, shared by a wonderful group of People..a total learning experience. Found the French to be warm, generous, hospitable and very helpful and accommodating. Hotels, food superior, daily tours and tour guides outstanding. Lovely to have time to explore on our own to experience a taste of culture .at our own pace. This was our 1st RS experience.. Look forward to many more!
Favorite "WOW" moment
"Chamonix, the Arvre River, Alps, Mont Blanc.. And Basil, the hotel's St Bernard in residence, we're the highlights for me!"
Jeane
Sonoma, CA
Tour: 09/07/14
Overall rating:
Favorite "WOW" moment
"Mont Blanc, absolutely."
Don
Plymouth Meeting, PA
Tour: 08/31/14
Overall rating:
Great trip. Toni was wonderful. I want Toni for my next France trip! Don
Mary
Novato, CA
Tour: 08/31/14
Overall rating:
Wonderful guide, fantastic driver and great, low maintenance fellow travelers
Favorite "WOW" moment
"The city of Colmar"
Michael
Wexford, PA
Tour: 08/31/14
Overall rating:
We had a great time and enjoyed regions of France not normally visited by tourists. The pace was perfect with the right amount of sightseeing along with opportunities to explore on your own. The food and wine was great as well!
Favorite "WOW" moment
"Hard to say but the French Alps at Chamonix were spectacular. We had great weather and the views were breathtaking. The visit to the winery in Provence along with the luncheon at the farm house also are at the top of the list. Overall, a great trip."
Joan
Campbell, CA
Tour: 08/31/14
Overall rating:
I loved the pace of this trip. I really enjoyed our stay at Viason la Romaine and our fabulous wine tasting and lunch at Domaine de Mourchon winery.
Favorite "WOW" moment
"The french Alp's and Chamonix were the big WOW for me. The weather could not have been better and the hiking was just great."
Gary
Oakland, CA
Tour: 08/31/14
Overall rating:
It met all of our expectations. It was our second Rick Steves tour, and I am sure that we will take a third trip, based on the success of the first two!
Favorite "WOW" moment
"The picnic lunch at the winery where the Rhone Valley wine tasting took place."
Michael
Royal, AR
Tour: 08/31/14
Overall rating:
Never a dull moment. Great group. Andrej our driver was congenial, efficient and outrageously funny.
Favorite "WOW" moment
"Chamonix."
Susan
Barrington, NH
Tour: 08/31/14
Overall rating:
This was one of my best travel experiences EVER. We were fortunate to have a great mix of tour members, a wonderful guide and even a great bus driver. Add to that good weather (when it counted most--like in Chamonix), good food and excellent accommodations...what more could we ask for? I compliment the tour organizers for putting together an excellent itinerary. I felt I learned a lot about France in general (like the economy, education system, etc,), as well as the regions we visited.
Favorite "WOW" moment
"Although I enjoyed the entire trip, it's hard to top Chamonix and the Aiguille du Midi views on a clear day. I also found the Verdun WWI monument and cemetery very moving, and the Roman theater in Orange was amazing."
David
Seattle, WA
Tour: 08/24/14
Overall rating:
This was an enjoyable tour with an amazing diversity of experiences: Reims and Marseille, small towns and villages, the French Alps, and wineries. I was not prepared for the intense focus on wine and would have preferred an additional city visit (Avignon perhaps) rather than the 4th winery tour. Yet the picnic at the Mourchon Winery was lovely and the family has a compelling story to tell. An additional bonus was the quality of our travel companions, all genuine and delightful people.
Favorite "WOW" moment
"It's impossible for me to list just one "wow" moment so here are three: -- the French Alps above Chamonix on a sunny day. What could be more spectacular? -- the great port city of Marseille, ancient and new. -- Verdun, and especially Fort Duoaumont. The almost unimaginable lives of the men who fought there."
Michael
Yardley, PA
Tour: 08/24/14
Overall rating:
Great trip with a very nice variety of places and experiences.
Favorite "WOW" moment
"Seeing Mount Blanc in Chamonix."
Douglas
Houston, TX
Tour: 08/24/14
Overall rating:
I enjoyed the tour very much. The group was small and friendly, the guide knowledgeable and effervescent.
Favorite "WOW" moment
"The view from the gondola stop in Chamonix and the light show in Reims."
June
Seattle, WA
Tour: 08/24/14
Overall rating:
Our tour guide, Daniela, did an excellent job. I rated this trip "very good" and not outstanding because we wanted more hikes and outdoor activities and less wine tasting. I realize we were traveling through 4 major wine regions, and the wine was indeed high quality, but for us, being out in nature is important. The Adriatic tour the previous year and our GAS tour seemed to have more of that. Even more history would have been preferable and less wine.
Favorite "WOW" moment
"The day and a half in Chamonix were the best. We loved the hike we took and would have been happy to have time to take another one. We were fortunate to get spectacular weather and the views were breath-taking. The guide book helped us choose what to do."
Ann
Seattle, WA
Tour: 08/24/14
Overall rating:
I thoroughly enjoyed the tour and fellow travelers. All of the villages chosen were unique and interesting. My only reservation is that I did not understand from the tour description how great an emphasis on wine there would be. I would have enjoyed more villages and less vineyards.
Favorite "WOW" moment
"Chamonix was an absolute 'wow' moment. We had very poor weather the first few days so felt extremely lucky to have beautiful weather in the alps. The hotel was wonderful since one does become a little weary of 'odd' bathroom arrangements."
Mary Jane
Yardley, PA
Tour: 08/24/14
Overall rating:
I believe this is our seventh Rick Steves tour and we never cease to be amazed at the consistently high level of organization, guiding and just plain fun per dollar! You just get it right every time! In the words of Daniela, we were SUUUPER 'APPY!
Favorite "WOW" moment
"I had never been to the Alps. We are not mountain people and live by the sea. The gondola up to Mont Blanc on a beautiful clear day was something I will never forget. When we stepped off the gondola it felt as if we were in another world--especially since it was about 20 degrees (in August!), windy and snowy at the top. We both looked around and breathlessly uttered "WOW!""
Linda
Orlando, FL
Tour: 06/29/14
Overall rating:
Perfect way to relax and learn about French food and wine.
Favorite "WOW" moment
"Rapelling down a waterfall in Chamonix"
Steven
Gurnee, IL
Tour: 06/29/14
Overall rating:
Well, I think that my grades reflect the fact that I really enjoyed this tour. If I were to do any tinkering with the itinerary, it would be one less day in Beaune and one more day in Chamonix. The bus used on this tour was a lot more comfortable, with more leg room than the one we had on the Best of Italy tour a couple of years ago. I'm a bit taller than average, this meant a lot to me.
Favorite "WOW" moment
"I have to pick one??? Then it would have to be at the top of the Aiguile du Midi in Chamonix."
Catherine
Santa Clara, CA
Tour: 06/29/14
Overall rating:
The Eastern France in 14 Days Tour was absolutely outstanding. Each place we visited was unique and yet also connected historically and culturally. Learning about the influence of the Gauls and Romans, the Holy Roman Empire, Medieval Europe on modern France was fascinating. Each town was charming and vibrant. The only exception was Marseille. It's a very interesting city, but after charming villages it was a jolt to the nervous system. Ending in/near Nice would have been more enjoyable.
Favorite "WOW" moment
"There were so many. Seeing the light show at the Reims Cathedral was amazing. Experiencing the senseless devastation of World War I in Verdun was very moving. Being up in the clouds in the Alps was breathtaking. Drinking good wine from Burgundy was delightful!"
Richard
Rancho Palos Verdes, CA
Tour: 06/29/14
Overall rating:
Outstanding itinerary, guide and driver. Nice group of travelers and good mix of planned activities and free time. Enjoyed the culture more than I anticipated, with Daniela's helpful guidance about useful ways to experience the differences and how the familiarity of home would be more appreciated as a result.
Favorite "WOW" moment
"Chagall windows in Reims cathedral. Other favorites were the view from Marseille's Notre Dame du Garde, the tasting experience at Domaine Mourchon, the Beaune farmers market and Daniela's rapt description of Grunewald's Isenheim alter piece. I would skip the trip to Orange for the Roman Theater and show us the movie on the way to another tasting, perhaps in Chateauneuf de Pape."
James
Huntsville, AL
Tour: 06/29/14
Overall rating:
Although we have traveled through much of France over the years, this trip took us to places we had never visited. It was a completely different experience for us. Daniela gave us excellent background information on the stops we made. Perhaps the most memorable parts of the trip were the wine tastings; we were able to learn a great deal about the various growing regions and varieties that we had not known before.
Favorite "WOW" moment
"The the visit to the battlefield and cemetery at Verdun was moving. Our visit to the Chateau Rully from Beaune was very enjoyable and the picnic lunch that Daniela assembled for the group was great. We thoroughly enjoyed Chamonix; the scenery was spectacular. The least favorite was the visit to the Roman theater in Orange from Vaison la Romaine; we've visited many Roman ruins and were not thrilled to see another."
Rebecca
Seattle, WA
Tour: 06/29/14
Overall rating:
Great tour, excellent itinerary for seeing the French countryside. This tour is loaded with culture, history, good food/wine and fantastic scenery. Good balance of structured and free time.
Favorite "WOW" moment
"I had several. The walking tour of Colmar, one of the most picturesque towns I've ever visited. The top of the Agui di Midi in Chamonix and taking the little gondolas over to Helbronner and back. The wine tasting and lunch at Domaine Mourchon. The group dinners on the shaded terrace at the hotel in Vaison La Romaine. The views of Marseille from Notre Dame de la Gard."
Justin
Pacifica, CA
Tour: 06/29/14
Overall rating:
We had an amazing group of well-travelled, kind, outgoing people who were passionate about Europe. We were like a family from day 1. This tour covered some amazing smaller towns, where the pace was slower and the focus was more on the food, wine, and culture. France is a beautiful country!
Favorite "WOW" moment
"The natural beauty of Chamonix; lunch and winery tour at Mourchon; strolling around Colmar; hanging out with locals watching the World Cup; the food of Burgundy."
Kathryn
Newcastle, WA
Tour: 06/29/14
Overall rating:
This was a great tour for wine lover's. It was very informative as well as beautiful. There was a good mix of culture and food as well as general site seeing. We were given enough free time to not feel trapped and enough group options to bond with our fellow travelers.
Favorite "WOW" moment
"Hiking in the Alps of Chamonix. The weather was not the best, but it was still gorgeous."
Tim
Newcastle, WA
Tour: 06/29/14
Overall rating:
We had a terrific time in France. The tour group got along well. Daniela, our guide was informative and helpful (and funny and German).
Favorite "WOW" moment
"I didn't have a particular "wow" moment unless you count watching Germany eliminate France from the world cup surrounded by a bunch of French people :) The entire tour just fit together so nicely."
Barbara
Castle Rock, CO
Tour: 06/29/14
Overall rating:
The trip was amazing! It was so thoughtfully planned with a wonderful itinerary. There was a perfect balance of organized activities and free time. Our tour guide Daniella was outstanding!
Elizabeth
Lake Junaluska, NC
Tour: 06/15/14
Overall rating:
What an interesting trip! I was not familiar with any of the small towns visited on this trip....but was so delighted I had the opportunity to tour and explore them. The trip was well planned, the itinerary was well rounded and the hotels were charming. Loved the wine tastings! I learned so much about the western side of France. We were so lucky that the weather was perfect!!!
Favorite "WOW" moment
"Riding the Aiguille du Midi gondola in Chamonix to 12,600 ft at Mt. Blanc was awesome and unforgettable! I had never been up that high and my feet still on land! Ha! Also, in Vaison La Romaine, I felt like I had been transported back in time to the Romans and then the Middle Ages. My hotel room was in a 600 year old hotel...think of the history and 600 years of guests!!! So fortunate to have had the experience."
Charlie
Moraga, CA
Tour: 06/15/14
Overall rating:
Just a perfect combination of beautiful villages and scenery, plus history and ruins, wine and culture. Nice balance of planned events we could never do on our own plus free time to do and see what we wanted. Well paced, terrific guide, nice group of people to travel with. Also, the "demands" of a RS tour sort of limits them to pretty active and healthy people, like us, which was a nice benefit.
Favorite "WOW" moment
"Outdoor lunch after tour at Domaine de Mourchon. Spectacular food, wine, scenery, weather and hosts, plus a beautiful hike afterwards."
Ernest
Pittsford, NY
Tour: 06/15/14
Overall rating:
Excellent tour
Favorite "WOW" moment
"Tour of Domaine de Mourchon and lunch"
Larry
Princeton, NJ
Tour: 06/15/14
Overall rating:
This was our 4th Rick Steves tour and we found it the best paced of all. Pleasant to exciting... informative... great fellow travelers ... and we learned a lot. The food was generally good... as were the facilities, but there were moments of perfection.... Usually enhanced by the attitude of the owners and staff of the hotel... and that's where we could really get to practice our knowledge of the culture and language.
Favorite "WOW" moment
"This really was a fantastic tour experience.... And sooo diverse... from Reims ...more classic France... to Colmar, Germanic and Alsatian, to Chamonix, the Alps, to Marseille with its more urban and North African influence. Neat... Taking a cable car and hiking up to watch the Paragliders was a wonderful treat. Also, the light show at the Notre Dame in Reims at 2300 was fabulous!"
Craig
Salt Lake City, UT
Tour: 06/15/14
Overall rating:
East France tour was my 9th tour with your company and as always, enjoyable. For me, all aspects of the tour were very efficient. Our bus driver, Hilde was great. Excellent driver with lots of information and humor. There was no wasted time. All group activities were well scheduled and we had lots of free time to explore on our own. A very relaxing tour of eastern France with a great variety of scenery,towns, and villages. The summer celebration in Beaune is fun!
Favorite "WOW" moment
"I have to say the 12,605 foot peak Alguille du Midi and walking inside the glacier-both in the lovely town,Chamonix. Spectacular views of mountain peaks and the town. The glacier cave was a terrific experience."
Angela
San Diego, CA
Tour: 06/15/14
Overall rating:
Rick Steve's tours have a great balance of group time and free time. Our guide Patrick was lively, fun and informative. Everyone on the trip was very nice. This particular trip was great because even though it was all in France, the regions we visited are so different they offered a wonderful variety.
Favorite "WOW" moment
"My favorite wow moment must have been the views from atop Aguille du Midi in Chamonix."
Patricia
Pittsford, NY
Tour: 06/15/14
Overall rating:
We were very pleased with every aspect of the tour. We appreciated the various charming hotels, the very well-versed and personable guide, the excellent bus driver plus the pace of the tour seemed just right - enough tome on our own plus the right amount of scheduling.
Favorite "WOW" moment
"Our favorite "moment" was the time spent at Domaine de Mourchon. From the moment we climbed into the back of an old red pickup truck for the ride up to the winery until we regretfully left after the marvelous lunch, it was a marvelous day. The meal provided by the wife of the owner and served outside in the shade of lovely trees was first class. The wines from Mourchon are very well-crafted and delicious. It was great to learn about their production from vine to wine!"
Cornelia
Somerset, MA
Tour: 06/15/14
Overall rating:
This tour introduced us to regional foods and customs in the regions of Champagne, Alsace, Burgundy, the French Alps and Provence. We visited medieval sites, A WWI battlefield,and Roman ruins. We saw some exquisite art (Chagall stained glass windows, the Isenheim Altarpiece, the Virgin in the Rosebush, and tapestries). We had optional hikes, wine tastings, and visits to vineyards. We had free time and group time. Chamonix was a great place for free day with many choices of activities. )
Favorite "WOW" moment
"The Sound and light show at the cathedral in Reims was a Wow. The spectacular scenery at the top of the Aiguille du Midi and the Step into the Void were also Wows. I have to include the town of Colmar and both the views from the terrace and the interior of Notre Dame de la Garde in Marseille."
Stuart
San Clemente, CA
Tour: 06/15/14
Overall rating:
This "adventure" was a wonderful way to immerse yourself in French culture including the beauty of the countryside, the regional traits of French citizens, the wonderful wines of Eastern France, and the variances of French cuisine as we traveled southward on our journey.
Favorite "WOW" moment
"Staying in the village of Viason la Romaine in Provence was tremendous. Friendly people, 1st century Roman ruins, super hotel location, and the side trip to Seguret was top on my list. The visit to the Mourchon Winery and lunch at the owner's hilltop home was fantastic. The beauty of the countryside seemed magnified the entire day."
Charles
Crown Point, IN
Tour: 05/25/14
Overall rating:
My habit is to keep my expectations at a low to moderate level for trips I take. This experience would have exceeded my expectations, even if they had been high. There were a number of things about this tour that contribute to this evaluation. First, something you had no control over, the weather co-operated almost the entire time. Second, the tour consisted of just 14 people (7 couples). I thank you for allowing a group that small to proceed. Your profit margin must have been small.
Favorite "WOW" moment
"Without a doubt the Alps. It was the most impressive mountain scenery I have ever encountered. The trip up to the Midi at Chamonix was a memory I will carry with me always."
Lori
Charlestown, RI
Tour: 05/25/14
Overall rating:
Enjoyed the variety! Quaint little towns, vineyards, wine tasting, chateaus, cathedrals, mountains and seaside!....And a wonderful group, guide and bus driver to enjoy it all with us!
Favorite "WOW" moment
"Chamonix! Words cannot describe the beauty. Going to the top of Auguille du Midi after getting altitude sickness and then recovering was spectacular! Walking out into the glass box and looking down was a thrill I'll never forget!"
Barbara
Walnut Creek, CA
Tour: 05/18/14
Overall rating:
I have taken 6 tours with Rick Steves and this was by far the best. Everything was well organized and interesting. I do not drink, but there was enough to do do that I felt I was not on a wine tour. The excellence of the tour was due to Julie the guide. She was wonderful and had good suggestions of things to do. Also the group on the tour was wonderful. As a single traveler, it is some times hard when couples go off on their own in free time. In this case I always had company during free time.
Favorite "WOW" moment
"The stay in Chamonix. The beauty of the mountains and the valley were impressive and totally stunning. We took the cable car to the top of the mountain and the view was impressive. Julie, our guide, suggested we go up the day we arrived as it was supposed to be cloudy the next day. We did and got to see the view. If we had waited we would have missed it."
James
Portland, OR
Tour: 05/18/14
Overall rating:
It was a great itinerary up to Marseille. The pace was excellent with multiple days at each location and unscheduled time to explore on our own with excellent guidance from our tour guide. The bus was very comfortable. We enjoyed all of our tour members, (many of them were repeat Rick Steves tour participants) and we got valuable input on future tours for us from them. Helga, our bus driver, was very capable and friendly. All of the provided dinners were very good and interesting.
Favorite "WOW" moment
"Looking out at Vaison from our hotel room window and hearing the opera from the old Roman amphitheater."
Susy
Brentwood, CA
Tour: 05/18/14
Overall rating:
The sights, activities, food, local tour guides, and hotels selected for this tour were top notch. This was our 5th RS tour and was consistent in quality with the others.
Favorite "WOW" moment
"The wine tasting and tour experience in Provence at Mourchon. Also liked the champagne tasting as well as the tasting/picnicing at the castle."
Burton
Eugene, OR
Tour: 05/18/14
Overall rating:
This tour provided a great exposure to eastern France from north to south with other exciting tidbits thrown in like Chamonix and Verdun. Our tour guide Julie was an exceptional guide and always ready and willing to help anyone as well as possessing an in depth knowledge that was spectacular. We have done five previous Rick Steve's tours and all were incredible, but this trip was special. I think it's pace was what made it so good. There were adequate periods of alone time.
Favorite "WOW" moment
"Driving up into Chamonix and seeing Mont Blanc rising up above you and then ascending to the top of Aguille de Midi and looking out across the Alps. Having the next afternoon free and hiking up above the villages on trails and encountering wildlife and spectacular scenery."
Ann
Portland, OR
Tour: 05/18/14
Overall rating:
My husband and I have been on many Rick Steves trips and this one to Eastern France was among the top ten. The cultural experience of living in France was the most enjoyable part of the trip since it is nice to see how other people live. The agriculture as shown in the market places put our Saturday Markets to shame. Could we be a third world market in comparison. The visit to Verdun made me realize how terrible World War I was for all those young men. What a waste!
Favorite "WOW" moment
"Our day in the French Alps was awesome."
Daniel
Portland, OR
Tour: 05/18/14
Overall rating:
It isn't billed as a wine tour, but when you are going through four of the five great wine regions of France, it becomes a wine tour. And, boy, did I love it! It was so much fun to tromp through the vineyards and taste the wines at their source, and all with enthusiastic and knowledgeable fellow tour members. And as with other Rick Steves tours we've been on, the guide makes all the difference in the world. And Julie was among the best guides we've had, and that's a real accomplishment!
Favorite "WOW" moment
"That's tough, there were so many. But for me, it was the tour, tasting and lunch at Domaine De Mourchon near Seguret...starting with the pickup truck ride up the hill. The vineyard tour with Hugo, the story of how Walter, a Scotsman from the oil business, won over most of the local winemakers, tasting Walter and Hugo's great wines, and that sumptious lunch under the cobalt blue sky of Provence --- wow!"
Janet
Roseburg, OR
Tour: 05/18/14
Overall rating:
This was our second Rick Steves tour. We love that the group is small, hotels are small and interesting, and itinerary is varied. We chose this tour because it went to smaller towns in an area we probably wouldn't get to on our own.
Favorite "WOW" moment
"Loved the varied regions of France--Colmar and Provence were my "wow" areas."
John
Brentwood, CA
Tour: 05/18/14
Overall rating:
Overall tour experience was excellent as expected. Julie was very knowledgeable and did a great job of facilitating group activities.
Favorite "WOW" moment
"Mourchan winery & garden lunch. #2Chamonix experience."
Betsy
Winston-salem, NC
Tour: 05/11/14
Overall rating:
This was a wonderful tour. We have traveled around Europe to many of the big cities so this tour was perfect. Many of the places visited were small and out of the way where a tourist would not generally venture on their own making it well worth while. The overall experience was first class all the way.
Favorite "WOW" moment
"The view of Mont Blanc from the streets of Chamonix was breath taking."
Jim
Prairie Village, KS
Tour: 05/11/14
Overall rating:
I have visited France two other times with family, not part of nay tour. Being on this tour (as well as the days in Paris with your tour) brought a great deal of depth and breadth to my appreciation of France. It is a wonderful and diverse country.
Favorite "WOW" moment
"I love the mountains, so visiting Chamonix, and taking the lift up to the mountain next to Mont Blanc, was the top "wow" moment."
Carol
Conway, SC
Tour: 05/11/14
Overall rating:
This was our first guided tour to Europe since my husband and I had traveled on our own in the past. Now I wish we had taken a Steve's tour before as we saw and did so much more on this trip! Every aspect of this tour was well planned, organized and made sure we were exposed to all the important history and sights of each location. I especially loved staying in the various local , quaint and intimate hotels and meeting the "real" French people.
Favorite "WOW" moment
"The beauty of the French countryside, especially in Provance, was breathtaking! Also, the view from the top of Mt. Blanc was absolutely gorgeous!"
Eileen
Prairie Village, KS
Tour: 05/11/14
Overall rating:
One of the advantages of a Rick Steves tour is that we got to do things we never would have on our own. For example, having a picnic on the grounds of the privately-owned chateau near Beaune and the incredible lunch provided to us at the winery at Vaison la Romaine. These are the kinds of experiences that make me say, "thank goodness we signed up for this tour!"
Favorite "WOW" moment
"Impossible to say! But looking out over the city of Vaison la Romaine from our hotel room at dusk or sunrise would be near the top, as would the tour of the chateau near Beaune, and the view of the mountains in Chamonix."
George
Winston Salem, NC
Tour: 05/11/14
Overall rating:
This was our second tour with Rick Steves. The tour was of the highest quality as expected. Our tour guide, Christine, was excellent as was our driver, Han. Our experiences included history, food, wine tasting, architecture, culture, and nature. As with our Italy tour, the visits to relatively small French cities was relaxing. Having said that, we did get to stretch our legs on wonderful forest and vineyard treks. Our fellow travelers were fabulous. Well Done!
Favorite "WOW" moment
"Our "wow" moment was very simple but marvelous. While sitting on a park bench enjoying a picnic of goods purchased in the outdoor market during our free time in Annecy, a young French girl in a school group, maybe 8 years old, said "Bon Appetit" as running past. Our "Merci" not being quick enough, she stopped, looked at us directly and repeated the gesture to get our response. So cute and caring for a youngster to notice two strange elders having their lunch."
Grace
Camarillo, CA
Tour: 05/11/14
Overall rating:
I loved the overall itinerary and not worrying about getting from one place to another. The excellent tour guide Chris and bus driver Henry were so fun, informative and helpful in making sure we had a good time and enjoyed every part of our trip. It made the whole trip worry free and fun. The hotels and meals were also well chosen. I enjoyed the locals guides provided in Orange and Marseille. The winery tours were also great, especially Mourchon where we were served a wonderful lunch.
Favorite "WOW" moment
"Chamonix, Mont Blanc! It was a beautiful day and we were able to take the Aiguille du Midi gondola to the top for a breathtaking view. I loved the plexiglass look-out down and over the mountain. The fondue and raclette diner together was also fun and plenty of places to hike."
Ronald
Normal, IL
Tour: 09/29/13
Overall rating:
Relaxing,like the fact we stay in a hotel multiple days,like the guides knowledge of local history,geat food and wine , I like the free time that we have, I like the small groups
Favorite "WOW" moment
"Top on the mountain in Chamonix"
Weather

France / Paris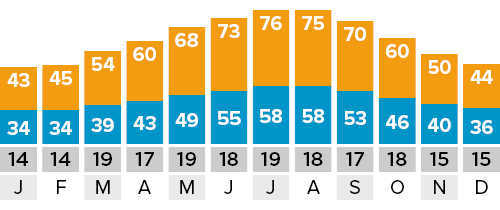 ---
France / Nice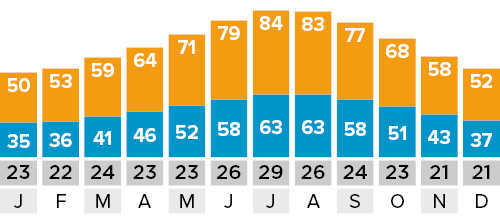 Pre-Tour
We've put together some specific information on what you should know about this tour before you go. You'll also find more general information about "Getting Ready for Your Tour" on our Tour FAQ.
Sightseeing On Your Own
If you arrive in France before your tour begins, spending time in Paris or Strasbourg are logical choices. Reims is only 45 minutes and Strasbourg only two hours from central Paris via TGV (bullet) trains. Use Rick Steves' France guidebook to get oriented. Ride the public transportation, try out a few words of French, and get over your jet lag with lots of fresh air and exercise.
Here are a few suggestions for sightseeing in Paris: visit the Eiffel Tower; walk the Champs-Elysées and climb the Arc de Triomphe; tour the Louvre and Orsay Museums; or take a day trip to Versailles.
If you'd rather spend your pre-tour time in Strasbourg, visit the cathedral, wander the waterways and stroll through the city. From Strasbourg it is a two-hour train ride to Reims. In Reims visit the Museum of the Surrender (Musée de la Reddition) or add a Champagne tour at Mumm (we will not taste here as a group).
Transportation
Most tour members arrive a day or two before the tour begins — and those who don't, wish they had. This allows you ample time to get over jet lag and make the most of the first few days of the tour.
There is more than one way to get to and from your tour. We recommend talking to your travel agent about "open jaw" airline tickets (flying into and out of different cities). It's easiest to fly into Paris and home from Marseille. Paris and Marseille are transportation hubs, making travel before or after your tour quite easy. For links to helpful rail and air websites, go to our Favorite Links page and look under "Transportation."
You may want to arrive early to spend time in either Paris or Strasbourg before taking the train to Reims to meet the tour. Another option is to book a round-trip flight in and out of Paris and then take the train (6 hours), drive, or fly from Marseille to Paris and spend at least one night in Paris before flying home.
For information about flying within Europe, ask your travel agent or check Rick's list of European budget airlines.
Read Rick's train travel and rail pass tips and decide if your travel plans merit a rail pass.
Prior to your tour departure, you will receive detailed directions on how to get from the airport to your first tour hotel, as well as contact information for your first and last hotels in case you wish to book pre- or post-tour hotel accommodations.
If you need more information about additional European travel or for specific questions about your tour, contact the Tour Department at 425/608-4217 or email tour@ricksteves.com.
Trip Resources
Learn more about France: Check out a collection of Rick's TV shows, radio interviews and articles, plus find a list of recommended books and movies.
Packing
While it is important to pack light, there are some items we'd like you to consider when packing for this tour. Weather and lifts permitting, you will have the opportunity to go to top of the Aiguille de Midi and/or hike in the Alps while in Chamonix. It can get cold up there. We recommend bringing a pair of comfortable walking shoes with soles offering good traction and some warmer clothes. Regardless of season, the weather in the Alps can be cooler than expected especially at the higher altitudes.
For ideas on what to pack, check Rick's Packing List and our Women's Packing List.