Ghent, Belgium

Grand Place in Brussels, Belgium

Belgian Chocolate Tasting

Boating in Bruges, Belgium

Bruges Canals

Delft, Holland

Dutch Open-Air Museum

Amsterdam, Holland

Spring Flowers in Holland
Tour Questions? Call 425-608-4217
Heart of Belgium & Holland in 11 Days Tour
The cities of the Low Countries are a delight to experience. Beginning in Ghent, your Rick Steves guide will take you on story-filled walks through the hearts of Ghent, Bruges, Delft and Amsterdam. You'll also visit the de facto capital of Europe — Brussels, a traditional Belgian brewery, historic Flanders Fields, a nostalgic Dutch open-air museum, a high-tech sea-barrier project, and the world's largest flower auction — ending in Amsterdam with the poignant Anne Frank House, and the brilliantly restored Rijksmuseum. Join us for the Heart of Belgium & Holland in 11 Days!
What's Included
A small, friendly group of 24-28 people— half the size of most tour groups
Full-time services of a professional Rick Steves guide and local experts who will make the fascinating history, art and culture of Belgium and Holland come alive for you
All tours and admissions — at no extra cost — covering at least 20 group sightseeing events • Ghent walking tour • Ghent canal boat tour • Brussels walking tour • Royal Museums of Fine Arts of Belgium tour • Tour of Flanders Fields WWI sites • Bruges walking tour • Bruges Memling Museum tour • Chocolate shop visit and tasting • Bruges Museum Pass • Belgian brewery tour • Netherlands Museum Card, allowing free admission to museums throughout the country • Deltaworks and tour of Maeslant sea barrier • Delft walking tour • Delft New Church • Aalsmeer Flower Auction • Dutch Open-Air Museum • Red Light District tour • Rijksmuseum tour • Historic Amsterdam walking tour • Anne Frank House...and more
All group transportation from Ghent to Amsterdam
10 nights accommodations in memorable, centrally-located hotels
All breakfasts and half your dinners
All tips for guides and driver
Free stuff including Rick Steves' Amsterdam, Bruges & Brussels guidebook, map, moneybelt and earplugs
Guaranteed tour price, locked in the moment you make your deposit
Optional single supplements — this tour has a limited number of private rooms for solo travelers for an additional fee
Tour alum discount of $50 for each tour you've taken prior to 2014
50% discount on a consulting appointment with our in-house experts to assist with your pre- or post-tour travel plans
Flexibility should you need to transfer, or cancel/interrupt your tour
Fine print: You are responsible for the cost of your drinks and free-time sightseeing. See our Tour Conditions Agreement for important details regarding everything listed above
Itinerary
Daily Activity Key
Light = 2-4 miles of mostly level walking throughout the day.
Moderate = 2-6 miles walking throughout the day with some hills and stairs.
Strenuous = 2-8 miles walking throughout the day with lots of hills, stairs and uneven terrain.
Day 1: Welcome to Belgium
Our adventure begins in medieval Ghent. We'll gather at our hotel at 3:30 p.m. for a introduction meeting. We'll start things off with an informative and fun canal cruise followed by a walking tour, getting an intimate introduction of the historic center of Ghent. Our evening ends with a traditional Belgian dinner together. Sleep in Ghent (2 nights). Boat: 1 hour. No bus. Walking: light.
Day 2: Historic Brussels
This morning we'll hop on a train and head to Belgium's capital city. We'll explore Brussels' medieval city center including the Grand Place (considered the grandest square in Europe) with its splendid medieval guild halls, freshly-fragrant waffles and the quirky Mannekin Pis statue nearby. You'll have free time for lunch and discoveries of your own before we regroup for a guided tour of the Royal Museums of Fine Arts, home to dazzling Flemish and Belgian masterpieces. This evening you're free to spend more time in Brussels or train back to Ghent for dinner on your own. Train: 1 hour. No bus. Walking: strenuous.
Day 3: Flanders Fields and Beautiful Bruges
Today we'll meet our driver and board our bus for the short drive to the WWI battlefields around Ypres. Half a million soldiers were killed here, making it one of the deadliest — and today the most hallowed — stretch of land along the Western Front. With the aid of a local expert, we'll tour the monuments, visit a thought-provoking museum, and see "the fields where poppies grow." After lunch together, we're off to Bruges and our lovely canal-laced and ivy-draped hotel. After check in and some time to relax, we'll regroup for an orientation walk and dinner together. Sleep in Bruges (3 nights). Bus: 5 hrs. Walking: moderate.
Day 4: Gothic Bruges
We'll meet our savvy local guide who will introduce us to the pedestrian-friendly streets and alleyways of Gothic Bruges, including a tour of the Memling Museum — showcasing several of Hans Memling's masterpieces all housed within one of Europe's oldest medieval hospitals. Our afternoon continues with a visit to one of Bruges' oldest chocolatiers, where we'll learn about the artistry and traditions of Belgium's most mouth-watering export. After a free afternoon, we'll regroup for a tour of Bruges' oldest brewery to learn about what makes Belgian beer famous around the globe and enjoy a taste ourselves. The remainder of the evening is free to find the perfect Belgian dinner. No bus. Walking: strenuous.
Day 5: Free Day in Bruges
Today is yours to explore Bruges. Armed with your Bruges Museum Pass, you'll have free entry to any four museums — including the masterpiece packed Groeninge Museum. You may decide to go on a culinary scavenger hunt tasting your way through a myriad of Belgian specialties. Or you can hop on a bike and take a wonderful hour-long ride along a tree-lined canal to the nearby small town of Damme. The choices today are endless. No bus. Walking: light to strenuous (your choice).
Day 6: Challenging the Sea
Today we'll discover how a country stays dry when nearly half of its land is below sea level. Over centuries, the Dutch created an immense system of dams, barriers and dikes for protection from the North Sea — the Deltaworks. We'll explore these feats of modern engineering culminating with a tour of one of earth's largest moving structures — the Maeslant storm surge barrier — and gain a better appreciation of the fragility of the Low Countries. We'll continue on to the traditional Dutch town of Delft for an orientation walk and dinner together. Sleep in Delft (2 nights). Bus: 5 hrs. Walking: light.
Day 7: Delectable Delft
This morning an in-depth walking tour with a local will give us a personal introduction to Vermeer's hometown including the massive Gothic New Church, where generations of the ruling House of Orange are buried and revered. We'll also visit a workshop to discover the qualities that make Delftware so dear. The rest of your day is free to explore the many other charms of Delft or take a short tram ride to The Hague, where you can get up close and personal with paintings by Rembrandt and Vermeer at the Gemeentemuseum, or travel back to an 1880 seaside at the Panorama Mesdag. No bus. Walking: light.
Day 8: Tulips, Countryside and Amsterdam's Red Lights
We'll begin our day in Europe's biggest building — filled with acres of flowers — learning about the worldwide distribution of beauty that begins each day at the Aalsmeer Flower Auction. Then we are off to visit one of the Netherlands open-air museums, a cultural journey into the past to experience first-hand, the Dutch maritime tradition. After lunch, we'll make our way to Amsterdam, where we'll take an orientation walk and enjoy a traditional rijsttafel dinner together. After dinner, we'll window-shop the Red Light District and learn about how the Netherlands regulates the world's oldest profession. Sleep in Amsterdam (3 nights). Bus: 3 hrs. Walking: strenuous.
Day 9: Vibrant and Historic Amsterdam
This morning get chummy with this great city's gabled houses, bridges and canals learning why the Golden Age glimmered so brightly here. We'll take an historic walk through the heart of the city stopping to visit the Anne Frank House for a thought-provoking look at the hideaway of Anne and her family during the Nazi Occupation of the Netherlands. We'll continue our lessons on Dutch tolerance stopping at a local "coffee shop" to learn about this nation's creative, pragmatic approach to drug policy. This afternoon, armed with your Netherlands Museum Card, you'll have the rest of the day free to tackle any number of Amsterdam's wonderful museums. No bus. Walking: moderate.
Day 10: Amsterdam's Art
We'll start the day with a thrill: getting up-close and personal with Rembrandt and Vermeer on our tour of Amsterdam's remarkable Rijksmuseum. You can continue your encounter with artistic genius at the nearby Van Gogh Museum, home to 200 of Vincent's works, with your included museum pass. This evening we'll enjoy our farewell dinner, where we'll share memories and toast new friends. Proost! No bus. Walking: moderate.
Day 11: Tour Over After Breakfast
Amsterdam's Schipol Airport is an easy bus ride away. Your guide will help you with any post-tour planning, leaving you well prepared for the road ahead. Tot ziens!
Itinerary specifics subject to change.
Activity Level
Our tours are physically active! It's an essential part of the Rick Steves tour experience. On our Heart of Belgium & Holland in 11 Days tour — among other things — you'll need to happily...
Carry/roll your luggage over uneven pavement (several blocks possible), on and off public transportation and up stairways to reach your hotel.
Sleep comfortably in historic canal houses with several flights of steep staircases to reach your room, with street noise and no (or weak) air conditioning.
Be on your feet, walking and standing for up to three hours, indoors and outdoors, in all weather conditions.
After orientation and transportation lessons, be able to navigate towns and cities on your own.
Reviews
Taryn
Coon Rapids, MN
Tour: 09/25/13
Overall rating:
I had a wonderful holiday! I met an amazing group of people - who added a lifetime of good memories, Rick Steve's attracts the most fun, amazing, and smart people!!! I learned alot, which is always the hi-lite for me. It was almost a two week crash course in History, Art, Culture, Food, Beer, and enjoying life to its fullest. The weather could not have been more perfect as well. How can you not have an amazing wonderful time in Europe, it really is impossible.
Favorite "WOW" moment
"While on the tour, one of our guides, Danielle talked about a book....The Monuments Men saying what a great book it was, and referred to it several times on the tour. I had never heard of it before, and then when I returned home I downloaded the book to my Kindle. The WOW moment was when I went to a movie the next weekend, and saw previews of an up-coming movie...The Monuments Men! That was really amazing. If I had not gone on this trip, I would not have heard of it, maybe even missed it!"
Teresa
Louisville, KY
Tour: 09/25/13
Overall rating:
My husband and I have been on five Rick Steves tours and all of them have been great. The Heart of Belgium & Holland tour was no exception. It was a nice combination of history, art and food. A nice surprise was that there wasn't a language barrier since most people in those countries speak English. The people were very friendly and warm and seemed to genuinely enjoy having Americans visit their countries.The short distances traveled on the bus between cities made it very enjoyable.
Favorite "WOW" moment
"Seeing the Ann Frank House has always been on my list of "must sees" since reading her diary when I was a teenager. Visiting the Van Gogh Museum was a wonderful experience because I was able to see his works up close."
Robert
Lander, WY
Tour: 09/25/13
Overall rating:
Very pleasurable experience! Good weather, only a little rain on the last day in the morning. Excellent guide, very low key, knowledgeable (no surprise), good dresser, easy to converse with. His only concern, that we not get run over by a flying bicycle, so he reminded us frequently to look both ways before crossing the bicycle lanes. Small compatible group always ready for a new adventure! Best day; visit to Flanders's field, very moving experience.
Favorite "WOW" moment
"Flanders's fields; an incredible WW1 battlefield. Although not scheduled, I think, Hilbren scheduled a guided walk through the US cemetery there. We care for our fallen soldiers with a great deal of reverence. I would consider it a must see on tours of Belgium. Sorry I need to mention another; the flower auction. I could have spent more time there just "smelling the roses"!"
Johannes
Simpsonville, SC
Tour: 09/25/13
Overall rating:
This was my first Rick Steves tour, and I was greatly impressed by all of the careful arrangements and by our guide. I would definitely consider joining another RS tour.
Favorite "WOW" moment
"It's hard to choose just one favorite "wow" moment, but the opportunity to see Jan van Eyck's Ghent Altarpiece up close certainly ranks near the top of my list. Furthermore, I fell in love with Bruges."
Linda
Los Gatos, CA
Tour: 09/25/13
Overall rating:
I was very impressed with this tour. It was my first Rick Steves' tour and I thought it was first class. I felt that there were many things that we were privileged to see that I might not have see if I were traveling on my own. Each local guide in each city was informative in his/her own way. The hotel accommodations were good - and each hotel breakfast was tasty. Our guide, Hilbren, was a delight to be with and very knowledgeable. I will definitely consider another Rick Steves' tour.
Favorite "WOW" moment
"As a former art teacher, I always enjoy visiting art museums. Each of the guides we had at every museum was informative and thorough. I especially loved how the guide at the RIjksmuseum broke down the Night Watch and pointed out each part of the painting and some of its meanings. I also appreciated having time on our own to explore the museums in more depth. Weren't we lucky that the Rijksmuseum was finished in time for our tour!"
Ken
Oceanside, CA
Tour: 09/18/13
Overall rating:
As I hhave been to a lot of Europe, I could not believe the difference between Belgium and Holland and the rest of Europe.
Mable
Lethbridge, AB
Tour: 09/18/13
Overall rating:
** This evaluation is from both of us: May & Darrel Maisey Tour was enjoyable and fulfilled our expectations. It was memorable.
Favorite "WOW" moment
"Tops were: Flanders, Rijks Museum, Floral Holland"
Joan
Issaquah, WA
Tour: 09/18/13
Overall rating:
Interesting. Loved the countryside I saw. Bruges is wonderful, vibrant and great fun.
Favorite "WOW" moment
"The Anne Frank House was my wow moment."
Barry
Moraga, CA
Tour: 09/18/13
Overall rating:
This was our fourth Tour with Rick Steve's and it ranked close to the top. We were happy to see that the quality of the Hotels was addressed. They were all clean and safe. Nina, our Tour Guide, was a big part of making this such a wonderful experience.
Favorite "WOW" moment
"The highlight was Nina's orientation for each of the places we visited. We also enjoyed our free time and Tour we had of the Jewish Quarters in Amsterdam."
Susan
Mpls, MN
Tour: 09/18/13
Overall rating:
The tour was truly outstanding. I have taken other tours but they were no match for this tour. Every detail was well thought out including how to help us enjoy our "free" time.
Favorite "WOW" moment
"That's hard because there were so many. I think seeing the Maeslant storm surge barrier was probably the real "wow." I'm not an engineer by any means but the guide was so thorough, that I understood it. I also really enjoyed Aalsmeer Flower Market."
Robert
Minneapolis, MN
Tour: 09/18/13
Overall rating:
We had a great time. Saw quite alot. Felt like there was more that we would of liked to see/experience but with the limited time available much was done. We did have time on our own which allowed us to delve more deeply in [INVALID]ed places. Had a nice group of people on the tour. The guide was great. Would go back.
Favorite "WOW" moment
"My personal favorite was touring the Musical Instrument Museum in Brussels. Amazing collection of instruments from around the world. My only regret was not trying to contact them before hand to see if I could have gotten a behind the scene tour. It was appearent that they had classes for children/students encouraging them to build their own instruments."
Paul
East Troy, WI
Tour: 09/11/13
Overall rating:
Overall, a wonderful tour, with the only minor exception being the late change of hotels in Brussels. We had made reservations for one night prior to the tour at the Aris so there was some slight inconvenience. However, comparing the two hotels convinced us the change was appropriate. Hilbren was a great tour leader. The bus driver, Danny, was fantastic and an excellent tour guide and travel companion. All arrangements and coordination were excellent.
Favorite "WOW" moment
"There were many "wow" moments: the WW1 Flanders Fields cemeteries; the art, architecture and culture of both countries; the food; the friendly people; the Anne Frank museum; the incredible hydro engineering of the Dutch; our tour group; Hilbren, the guide; Bruges. I could go on and on but your question cannot be answered with just one example."
Eric
Tacoma, WA
Tour: 09/11/13
Overall rating:
We had a very good tour. The group was fun and the guide was well prepared, informative and alway helpful.
Favorite "WOW" moment
"I liked Bruges the best. What a wonderful, locked-in-a-time-capsule, town. It was the right size to wander around in, get a little lost, see something charming, then find your way again. Particularly early or at night, when the (other) tourists have gone away and the streets are nearly empty, it was a view to another time."
Suzanne
Albuquerque, NM
Tour: 09/11/13
Overall rating:
This is the fourth RS tour my husband and I have taken, and it was okay in general, according to the RS philosophy and formula. There were aspects of this tour that I disliked, however, contrary to other tours we have taken. I would not recommend this tour to others. I will elaborate according to the topics provided below.
Favorite "WOW" moment
"My favorite "wow" moment was coming into the plaza in Bruges and seeing the wonderful architecture there."
Sally
Tualatin, OR
Tour: 09/11/13
Overall rating:
The tour of Belgium and Holland exceeded my expectations. It was a very memorable journey that will leave me with wonderful, lasting impressions.
Favorite "WOW" moment
"Bruges and Ghent with their gothic and midieval sights truly captured my imagination. Just about every turn on our walks and from our boat ride on the canal in Ghent was a 'wow' moment for me...amazing structures rich with hstory. To visit Flanders Field and Anne Frank House touched me greatly...a sadness which couldn't be helped."
Don
Stevenson Ranch, CA
Tour: 09/11/13
Overall rating:
This is my second RS tour. I will definitely do another.
Favorite "WOW" moment
"Bruges was the best! An extra whole day of down time would have been nice."
Gary
Kittery Point, ME
Tour: 09/11/13
Overall rating:
Wonderful Trip
Favorite "WOW" moment
"Brugge was a total wow"
Margaret
East Troy, WI
Tour: 09/11/13
Overall rating:
It was great! I learned so much about the culture, geography, history and food of the area. There was a good mix of sobering time (Anne Frank house, Flanders Fields) and fun. Our tour group was full of people who were interested in learning and trying new things, and there was a lot of laughter. I enjoyed having more free time than I've had on other ETBD tours, because there were so many beautiful places to wander.
Favorite "WOW" moment
"Bruges, of course. The tour of the storm surge barrier in Rotterdam. Trying so many new cheeses, seafoods, breads and beers. The light and the way it lit up the terra cotta roofs. All the beautiful doors and rooflines everywhere I looked. The Vermeers in the Rijksmuseum."
Elise
Schaumburg, IL
Tour: 09/11/13
Overall rating:
This was our 2nd Rick Steves Tour and we were happy with the experience again. We didn't have to worry about getting to places, standing in too many lines, and enjoyed the group from all over the country.
Favorite "WOW" moment
"I enjoyed the guided tours of the museums, but especially was moved by the Anne Frank House."
Robert
Schaumburg, IL
Tour: 09/11/13
Overall rating:
Hilbren was an excellent tour guide who brought a great deal of insight and context into the sites we visited. We thoroughly enjoyed his knowledge, sense of humor, and patience. The dining choices provided us with a feel of being a local, as did the social hour with a tasting of jenever and other local drinks. The added visits to the Flood Museum and American Cemetery in Flanders were outstanding.
Favorite "WOW" moment
"The tour guides in the art museums who brought paintings to life. We also enjoyed Bruges tremendously."
Mark
Tualatin, OR
Tour: 09/11/13
Overall rating:
This was our 5th Rick Steves Tour and it was excellent as expected!
Favorite "WOW" moment
"There were many "wow" moments on the tour with the Flanders Fields battlefields and monuments and the Anne Frank House being totally awesome!"
Suzanne
Picton, ON
Tour: 08/28/13
Overall rating:
Great group of fellow travelers, great sites on the tour, great food and beer. Not 500 words but that really says it all.
Favorite "WOW" moment
"I couldn't get enough of the Grand Place in Brussels. It was WOW from the first time I stepped into it until the last night in Brussels when my husband and I went back to say good bye before our tour left for Brugge in the morning. It was vibrant with tourists young and old. WOW. Hope future groups get to see it at night. It's a must see. My second favourite WOW was Watersnoodmuseum. I'm very glad we stopped there. It is an amazing exhibit of artifacts representing the past and the future."
Michael
Sonoma, CA
Tour: 08/28/13
Overall rating:
Usual great balance between planned and unplanned time, fine guide, enjoyable tour-mates, excellent hotel locations.
Favorite "WOW" moment
"Can't pick any one moment."
Socorro
Clifton, NJ
Tour: 08/28/13
Overall rating:
The Heart of Belgium and Holland tour was awesome. More so because of our guide, Hilbren. Brussels, Bruges, and Delft were more than I expected. The places were beautiful and the food was simply delicious. Love those waffles and mussels. I really liked the fact that we had a lot of time on our own.
Favorite "WOW" moment
"My "wow" moment was seeing Brussels Grand Place."
Michael
Thornton, CO
Tour: 08/28/13
Overall rating:
The tour was very good but there was one point at which I was disappointed and that was Flanders Field. More time needs to be allowed for this important part of this tour. I was not happy that we didn't get some time in the "In Flanders Field Museum" in Ypres. This is the most important site in the area. I also would have liked to see the memorial service at the Menin Gate. We didn't even see the gate except through the windows of the bus.
Favorite "WOW" moment
"Flanders Field. You need to spend a day and a half and one night in this area."
Bud
Barnstable, MA
Tour: 08/28/13
Overall rating:
Everything about the tour was wonderful. Our group was great fun and our tour guide, Hilbren was superb. It's a jam packed schedule and you better take notes or you won't remember where many of your photos were taken! Lots of walking but not overly demanding.
Favorite "WOW" moment
"There were too many to name just one. Here are my favorites: - the beer in both countries (and you walk enough to get very thirsty) - the chocolate in Belgium (and you walk enough to deserve them) - Bruges, a beautifully enjoyable city - all the swans - buying Delft in Delft - the Rijksmuseum in Amsterdam, with Rembrandt's Night Watch - all the canals in all of the cities"
Denise
Oak Harbor, WA
Tour: 08/28/13
Overall rating:
Very well planned, well organized, excellent itinerary. A very good mix of organized touring & free time, with plenty of help to plan my own time.
Favorite "WOW" moment
"I had a few 'wow' moments. One was touring Flanders Fields. I expected it to be emotionally moving, but it was so much more powerful than I anticipated. Hearing that Taps is played every night ... seeing acres of gravestones where the overwhelming majority were under the age of 23 ... and realizing that half a million young men died in Flanders alone. World War was no longer just a history lesson to me. It lived."
Kay
Canfield, OH
Tour: 08/28/13
Overall rating:
I loved the composition of our tour [INVALID] we met wonderful people and had a fantastic time. Hilbran was an entertaining and good guide. I liked all of the places we visited, but wished we had more time in Ghent and in Ypers. It would have been nice to be able to stay overnight in Ypers so we could have seen the ceremony at the American Cemetery. I would have also liked to see the museum in Ypers. In order to make time for that, the Zuiderzee open-air museum could be scratched.
Favorite "WOW" moment
"Delft was my favorite city, but the Grand Place in Brussels definitely was a "wow" place to be. The Anne Frank house and the Rijksmuseum in Amsterdam were wonderful, both of which are "not to miss" places."
Lee
San Diego, CA
Tour: 08/28/13
Overall rating:
Hilbren, our unflappable guide, has an enchanting European flair; his intellect, warmth, humor, and devotion to the group made for comfortable, enriching travels indeed. Hilbren is brimming with helpful suggestions. The bus travel was quick and smooth; each new sight seemed just a short bus journey away. Delightful local guides (Brussels, Bruges, Rijksmuseum) had a twinkle in their eyes. The tour days were satisfyingly full (of well-chosen sights), but not exhausting.
Favorite "WOW" moment
"The Grand-Place in Brussels lit-up at night is awesome, magical. I acquired an unexpected appreciation for Dutch ingenuity (particularly in technology and water management); it seems this small country has a large impact on the world. The Flemish masters (van Eyck, van der Weyden) are a joy to behold."
Tom
Picton, ON
Tour: 08/28/13
Overall rating:
The trip was just as advertised. There was a great mix of experiences, from the quiet and pastoral to the bustle of big cities. I learned a great deal about the history of this area and of Europe as a whole from our guides, and from the wonderful museums and galleries we visited, but especially on our visit to Ypres and the WW1 battlefields and cemeteries.
Favorite "WOW" moment
"There were two wow moments. The traditional one was the Grand Place in Brussels. Walking out of a side street into the square was a jaw dropping moment, and it was even more impressive at night. The other came in the Tyne Cot cemetery between Ypres and Paschendale. With our excellent local guide filling in the details, I was able to visualize what I had previously only read in history books. It was the trip highlight for me."
Warren
Ellensburg, WA
Tour: 06/26/13
Overall rating:
Another excellent Rick Steves adventure!
Favorite "WOW" moment
"The rich collection at the Rijksmuseum was probably the most impressive experience of the tour, but the visit to the FloraHolland flower auction was mind-boggling and has made for good story-telling. The water management engineering in Holland was very interesting. Bruges and Delft were standout cities for us -- very walkable and interesting. Off-tour visits to the comic art and musical instrument museums in Brussels were memorable."
Mary
Savoy, IL
Tour: 06/26/13
Overall rating:
This was our (my sister & myself) fourth time to join a tour of Europe, but our first Rick Steve's experience. What a delight! The fact that everything was included - no "extra" excursions and dinners - made for a much more cohesive, enjoyable trip. We loved the way our time was coordinated with a quick tour of the towns with several recommendations for free time dining and activities. This enabled us to feel comfortable in each location, but with good ideas for using our time wisely.
Favorite "WOW" moment
"Having Robert, our guide at the Rijksmuseum, expound upon Rembrandt's Night Watch."
Weather

Belgium / Brussels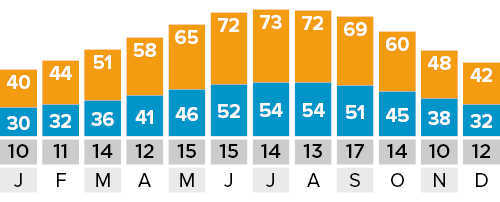 ---
Holland / Amsterdam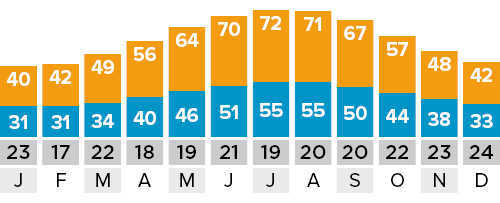 Pre-Tour
We've put together some specific information on what you should know about this tour before you go. You'll also find more general information about "Getting Ready for Your Tour" on our Tour FAQ.
Sightseeing On Your Own
If you arrive in Ghent before your tour begins, use Rick Steves' Amsterdam, Bruges & Brussels guidebook to get oriented. Ride the public transportation, try out a few words of Flemish (although many locals speak English well), and get over your jet lag with fresh air and exercise.
Here are suggestions for sightseeing in Ghent that we will not be doing as a group (see your guidebook for details): St. Bavo's Cathedral and its highlight, Van Eyck's Adoration of the Mystic Lamb (closes daily around 16:30, later in Summer), Gravensteen Castle, Design Museum, Fine Arts Museum or Ghent City Museum.
Staying on after the tour ends? Amsterdam is a city of museums and you can find one to suit every taste. We'll see the biggies together, but you may also want to check out the Amsterdam History Museum or Dutch Resistance Museum. Consider touring an elegant 17th-century canal house or see what it would be like to live in one of the many canal boats. You may wish to take a short day trip to explore more of the Netherlands. Renting a bike is easy and the countryside is not far away. Haarlem is a charming town to visit....a pleasant half-day trip by bike or an easy 30-minute train ride away.
Transportation
Most tour members arrive a day or two before the tour begins — and those who don't, wish they had. This allows you ample time to get over jet lag and make the most of the first few days of the tour.
There is more than one way to get to and from your tour. We recommend talking to your travel agent about "open jaw" airline tickets (flying into and out of different cities). It's easiest to fly into Brussels and home from Amsterdam. You may also want to look into roundtrip flights in and out of Brussels or Amsterdam and then taking the train to or from the tour. However, these options may require an additional overnight stay.
For information about flying within Europe, ask your travel agent or check Rick's list of European budget airlines.
Read Rick's train travel and rail pass tips and decide if your travel plans merit a rail pass.
Prior to your tour departure, you will receive detailed directions on how to get from the airport to your first tour hotel, as well as contact information for your first and last hotels in case you wish to book pre- or post-tour hotel accommodations.
If you need more information about additional European travel or for specific questions about your tour, contact the Tour Department at 425/608-4217 or email tour@ricksteves.com.
Trip Resources
Learn more about Belgium and Holland: Check out a collection of Rick's TV shows, radio interviews and articles, plus find a list of recommended books and movies.
Packing
The Low Countries are aptly named and the lack of elevation means that wind often blows off of the North Sea. It is a good idea to bring a waterproof wind breaker and lightweight clothes for layering.
For ideas on what to pack, check Rick's Packing List and our Women's Packing List.