Salzburg, Austria

Hallstatt, Austria

Alpe di Siusi, Italian Alps

Zugspitze, German Alps

Neuschwanstein Castle

Berner Oberland, Swiss Alps

Aiguille du Midi, French Alps
Tour Questions? Call 425-608-4217
My Way® Alpine Europe in 12 Days Tour
This trip delivers endless opportunities for fresh-air thrills, from Austria's Sound of Music country to flower-carpeted meadows in Italy's Dolomites, fairytale castles in Germany's Bavaria, cut-glass peaks in Switzerland's Berner Oberland, and France's Mont Blanc. For a dozen free-spirited days, this money-saving My Way tour gives you the freedom to decide your own daily priorities and pace. We cut the stress by providing comfortable rooms in well-located hotels, private bus transportation to each destination, and a travel-savvy escort to help advise you along the way. Join us for My Way®: Alpine Europe in 12 Days!
Dates & Prices
What's Included
This is an "un-guided" tour — giving you the freedom (and responsibility) to manage your daily sightseeing schedule and meals
A small, friendly group of 24-28 people will share our big, comfy bus during the trip, but not do organized sightseeing together
A Rick Steves escort will manage the group's transportation and hotel arrangements, and provide advice for sightseeing, meals, etc.
All group transportation from Salzburg to Chamonix
11 nights accommodations in memorable, centrally-located hotels
All breakfasts are included
All tips for escort and driver
Free Audio Europe™ app for Apple and Android (or get free podcast/mp3 files) featuring Rick's audio walking tours of sights, museums and neighborhoods in Germany and Austria. Also includes Rick's radio interviews with experts on destinations covered in this itinerary
More free stuff including My Way: Alpine Europe Sightseeing Guide; Europe Through the Back Door travel skills handbook (one per household); French-Italian-German phrase book; map; moneybelt; and earplugs
Guaranteed tour price, locked in the moment you make your deposit
Optional single supplements — this tour has a limited number of private rooms for solo travelers for an additional fee
Tour alum discount of $50 for each tour you've taken prior to 2015
50% discount on a consulting appointment with our in-house experts to assist with your pre- or post-tour travel plans
Flexibility should you need to transfer, or cancel/interrupt your tour
Fine print: You are responsible for the cost of your drinks and free-time sightseeing. See our Tour Conditions Agreement for important details regarding everything listed above
Itinerary
Sightseeing notes
(r) = reserve a time before you leave the USA
* = included in Rick's audio walking tours
Day 1: Welcome to Salzburg
Welcome to Austria's charming city of Salzburg, the birthplace of Mozart. We'll rendezvous at our hotel at 5 p.m. for a group get-together. Your escort will give an overview of the days ahead, answer your questions, and offer a quick orientation to our neighborhood. Then you're free for dinner on your own, and maybe an evening stroll around Salzburg's delightful, pedestrian-friendly Old Town*. Sleep in Salzburg (2 nights). No bus today.
Day 2: All Day in Salzburg
Today is all yours for savoring Salzburg. Begin or end your day with a climb up to the fortress and its sweeping view of the city and surrounding mountains. You can also enjoy exploring the town's Baroque churches, playful fountains and colorful markets. Rent a bike for an easy ride and picnic along the Salzach River, try your hand at Doe-a-Deer by joining a Sound of Music bus tour, or take an excursion out to nearby Berchtesgaden to see Hitler's infamous Eagle's Nest retreat. No bus today.
Day 3: Heavenly Hallstatt
This morning we'll pack up, bid auf wiedersehen to Salzburg, and hop aboard our comfortable bus for a short drive to the picture-perfect lakeside town of Hallstatt. We'll arrive with plenty of free time for you to stroll around the town, take a peaceful boat trip across the mountain-ringed Hallstättersee — or go underground, tagging along on a tour of the world's oldest salt mine. Sleep in Hallstatt (1 night). Bus: 2 hrs.
Day 4: Dolomites Drive to Italy
We'll spend this morning enjoying breathtaking views as we drive into Italy, where the forested Austrian Alps give way to the chiseled 10,000-foot peaks of the Italian Dolomites. This afternoon we'll reach our cozy mountain retreat nestled at the foot of Europe's largest (and arguably most beautiful) Alpine meadow, the Alpe di Siusi. Dotted with farms and crowned by towering granite cliffs, this high-altitude plateau offers hundreds of miles of trails with an array of challenging hikes and easy walks to suit everyone's pace. Grab an evening aperitivo and toast to nature's splendor as the setting sun paints the mountains pink. Sleep near the Alpe di Siusi area (2 nights). Bus: 6 hrs.
Day 5: All Day in the Alpe di Siusi
Today your options are as wide-ranging as the surrounding mountains. Chairlifts abound, providing springboards for the day's adventures. Take a leisurely stroll through rolling green pastures and befriend a free-roaming cow or two. Duck into a hut café to rub elbows with locals and sample traditionally-prepared South Tirolean treats. For those with more energy, ridge trails get the heart pumping and provide unforgettable vistas with every step. Feeling a little more cosmopolitan? Catch a convenient bus for a scenic one-hour drive to Bolzano, where cobbled lanes pave the way to a colorful street market and the impressive South Tyrol Museum of Archaeology, home to 5,300-year-old Ötzi the Iceman. No bus today.
Day 6: To the Zugspitze and Bavaria
This morning we'll head northwest, into Austria's Tirol country. On the way, you'll have some free time (weather permitting) to ride a gondola lift to Germany's highest point, the 9,700-foot Zugspitze. At the top, you'll stand with one foot in Germany and the other in Austria, enjoying vistas of each. Then we're off to the charming riverside village of Füssen in beautiful Bavaria. Follow Rick's walking tour around the old town, or maybe take a woodsy walk along Füssen's Lech river to the nearby Lechfall. This evening is perfect for sitting in an outdoor beer garden, and hoisting a liter-size mug with new friends. Prost! Sleep in or near Füssen (2 nights). Bus: 4 hrs.
Day 7: Bikes, Hikes and Castles
King Ludwig's fairytale Neuschwanstein and Hohenschwangau castles (r) are less than an hour's walk, or a quick bus or taxi ride, away. The Bavarian countryside is laced with wonderful bike paths, so you might rent a bike and ride to the nearby castles in Schwangau, to Tegelberg for a luge ride, or over the border into Austria to explore nearby Reutte. Be sure to break for coffee (or a cold eiscafe) with cake at a café along the way. No bus today.
Day 8: On to the Best of Switzerland
Today we'll drive across Bavaria and climb high into the heart of the Swiss Alps. By dinner time we'll be in the Berner Oberland's magnificent Lauterbrunnen Valley, flanked by vertical, waterfall-laced cliffs and crowned by a trio of Switzerland's most formidable alps: the Eiger, Monch and Jungfrau. After settling into our creaky old chalet, you'll find hearty dinner options and spectacular views just a short walk away. Sleep in the Lauterbrunnen Valley (2 nights). Bus: 6 hrs.
Day 9: All Day to Explore the Swiss Alps
This morning you'll wake up in one of the most beautiful spots on Earth. Take off on a mountain excursion that combines the local cog railway, a gondola lift up to Männlichen, and a spectacular Alpine walk above the tree line, surrounded by a vista of cut-glass peaks. You can also book a seat on the Jungfraujoch train, which leads to Europe's best glacier panorama. Or, explore what's above the opposite side of the valley: ride a gondola lift to the top of the 10,000-foot Schilthorn, and hike back down. For a more restful day, stick closer to home and walk to the thundering Trümmelbach: a unique set of waterfalls encased behind the valley walls. No bus today.
Day 10: To the French Alps
This morning we'll head west toward France and our final Alpine destination: the resort town of Chamonix, site of the first Winter Olympics. Spend the afternoon soaking in the French Alps ambience at the foot of Europe's highest peak (at 15,780 feet), the mighty Mont Blanc. Consider taking the gondola lift to Le Brévent for a spectacular view, and end your day enjoying a traditional dinner of raclette or fondue. Sleep in Chamonix (2 nights). Bus: 4 hrs.
Day 11: Aiguille du Midi Dreamin'
Today is your day to enjoy the wonders of the French Alps. You can choose between several great hiking trails with stunning views of Mont Blanc and a supporting cast of Alps that seem to stretch forever. For one of Europe's great Alpine thrills (weather permitting), take Europe's longest vertical gondola ride up to the 12,600-foot Aiguille du Midi viewpoint. From there, mini-gondolas take travelers over the snowfields and on to Italy. Or, if you prefer, simply find a café table with a view in Chamonix, and take the day off in après-ski style. No bus today.
Day 12: Tour Over After Breakfast
From Chamonix, you can book a convenient two-hour shuttle bus ride to Geneva's airport. Your escort will help you with any post-tour planning, leaving you well prepared for the road ahead. Au revoir!
Itinerary specifics subject to change.
Activity Level
Our tours are physically active! It's an essential part of the Rick Steves tour experience. On our My Way: Alpine Europe in 12 Days tour — among other things — you'll need to happily...
Carry/roll your luggage over uneven pavement (several blocks possible) and up stairways to reach your hotel; then up several flights of stairs to reach your room.
Sleep with street noise and no (or weak) air conditioning.
Be able to navigate towns and cities on your own.
Be responsible for your own daily sightseeing, admissions, meals (except breakfasts) and non-group transportation.
Reviews
Cathy
Missoula, MT
Tour: 09/15/14
Overall rating:
The Alps were truly spectacular in all the countries we visited. Since we live in the Rocky Mountains, we thought we had seen mountains, but this tour took us to new heights! Of course the excellent tour guide and friendly tour participants added greatly to the experience. The itinerary was great--although it felt rushed in most places, since we our destination arrivals were late afternoon. Three additional days would have allowed time to adequately explore major destinations.
Favorite "WOW" moment
"The Otsie museum in Bolzano Hiking in the Swiss Alps Mr. Blanc in Chamonix"
Matthew
Burlington, MA
Tour: 09/15/14
Overall rating:
The tour was wonderful and my wife and I loved all the locations we visited, very beautiful scenery and we were lucky to also get good weather to go along with it. Our tour guide Martin was great, he really cares about everyone, helping you to have the best time possible. He is so knowledgeable about the places we visited and very patient to answer any questions you may have. On a scale of 1 to 10 as a tour guide, I give him a 20!!
Favorite "WOW" moment
"There are 2 "wow" moments... the Alps in Switzerland and in France. Both beautiful so you can't say that one was better than the other."
Lorraine
Tualatin, OR
Tour: 09/15/14
Overall rating:
This was my first Alpine Tour, and the entire tour was thrilling! Our escort, Martin, was so wonderful. He provided a wonderful blend of information and personal knowledge. We always felt very confident heading out for our daily adventure! "My Way" was so perfect for this type of adventure. It was especially fun to connect with the rest of the group at the end of the day, at breakfast, or on the bus, and hear about their day.
Favorite "WOW" moment
"I would have to say Switzerland!!! We arrived late afternoon in Wengen, and were excited to see our view. Well, in the morning, we were absolutely thrilled to see what was behind the cloud cover!! The town was charming, and we probably had the best afternoon in Gimmelwald. A picture perfect day, enjoying a lunch of delicious cheese fondue, and just "being" in such a beautiful place. I would have like to stay longer!"
Harold
Tualatin, OR
Tour: 09/15/14
Overall rating:
Martin was a wonderful Tour Guide and Host! Martin could make a tour of the Gobi Desert interesting. Fortunately for us, the Alpine Europe My Way Tour offered spectacular views of the Alps and The Dolomites. Martin briefed us thoroughly before each stop along the way. Although he held official "office hours", it seemed like Martin was always available to provide knowledge, suggestions and gentle guidance. Martin was courteous and thoughtful to everyone associated with our Tour !
Favorite "WOW" moment
"GIMMELWALD!GIMMELWALD! GIMMELWALD! I would have liked to have stayed in Wengen for four days and explored the area. I would drop "the castles" from the Tour and concentrated on spending more time in Switzerland. There was so much to see and the availability of local transportation made everything very accessible."
Patricia
Ontario, OR
Tour: 09/15/14
Overall rating:
The tour was great and very stress and hassle free. We covered a lot more ground with easy then we would of on our own. Our guide, Martin, was great. He was very helpful and available. The group was congenial and fun. I found the pacing really good. We moved right along but it wasn't too much and I didn't feel we were too long or too short in any one place.
Favorite "WOW" moment
"Arriving in Wengen and seeing the mountains."
Larry
Vale, OR
Tour: 09/15/14
Overall rating:
The tour was a great success on many levels: Martin, our guide, was delightful; the locations allowed us to sample a range of European cultures; the Alps are magnificent; and the transportation and accommodations were low-stress. Three weeks afterwards, I still have a warm glow from the whole experience.
Favorite "WOW" moment
"The scenery around Wengen was one long "pinch me" moment."
Robin
San Diego, CA
Tour: 09/15/14
Overall rating:
I've had a number of wonderful travel experiences, but I think this is the best one ever! My husband is no longer able to travel and I was looking for a way to go places that wouldn't be practical as a solo traveler. The My Way format was perfect, especially for the Alpine Europe itinerary. I enjoyed being able to craft my own agenda and yet always have traveling companions to do things with, and having all the logistics handled. Plus, our group was great!
Favorite "WOW" moment
"Every day brought a wow moment: The sheer beauty of Hallstatt; hiking amid the stunning scenery of the Alpe di Siusi, the Lauterbrunnen Valley and Chamonix; astounding views from the tops of mountains (and the cable car rides to get there!); unexpectedly finding ourselves in the midst of a rollicking Octoberfest celebration at the top of the Zugspitze! The whole trip was like living in a postcard for 12 days, with wonderful new friends."
Donald
Kingwood, TX
Tour: 09/15/14
Overall rating:
As a MY Way tour we pretty much made the trip to our desire. The cancel of the stay in Fussen was a definite downgrade in what we purchased. Reutte was a poor substitute. Reutte is not ready for tours; lack of activities(castles mediocre at best), town is nothing, lacks transportation on weekends, taxis inadequate and a lot more deficiencies. Martin made arrangements for the bus to Fussen, but this resulted in lost time because we didn't know much ahead of time to plan.
Favorite "WOW" moment
"Zugspitze -we were there the first day of Oktoberfest- and Chamonix."
Jeanne
Anchorage, AK
Tour: 09/08/14
Overall rating:
This was a fantastic tour! It could only have been successful as a "My Way" tour as there were so many varied hiking and adventure opportunities. It seemed to be fairly easy for everyone to decide what to do each day, and we did seem to go in several different directions. I thought the pace was just right. We all loved our hotel in Hallstatt so much that I think we could have used a second night there! Perfect trip for fairly independent people who love to walk and hike in gorgeous surroundings.
Favorite "WOW" moment
"I'm sorry but I have three WOW moments ... doing the three and a half hour walk alone all around Lake Fuschl (Fuschlsee) near Salzburg; hiking with tour companions in the Alpe di Suisi out of Bolzano; and experiencing the sauna and spa outside of Fussen in true German style."
Louise
Minneapolis, KS
Tour: 09/08/14
Overall rating:
The experience of a lifetime; beyond expectations. I like the no grumpy, no bad attitude contract we sign. Our happy group bonded while seeing the most amazing sights. I used the contract as a Sunday School lesson. If we would all just take life as an adventure and not complain when things don't go our way! The people were fun and the places we visited were amazing!
Favorite "WOW" moment
"I used the tour as a hiking tool. Meaning I was hiking at every moment I could find. It was an incredible experience to be able to do sight seeing early in the morning or evening with few people around and spend my day in the mountains. Everyday, while hiking and seeing the views I'd say, "It can't get any better than this." Then we'd travel to next place and each day got better. No trip can get better than this!"
Lynda
Brunswick, GA
Tour: 09/08/14
Overall rating:
We had a terrific time. At first I was hesitant to join a group, thinking I could see more on my own. However, the more I thought about how much time we would have to devote to logistics, the more sense it made to join a group where lodging, transportation and luggage was taken care of. I also knew I would want to spend more time in each country than the allotted time, but if I had done so, I would have missed so much! I kept repeating Rick's advice..."assume you will return".
Favorite "WOW" moment
"I would consider having to pinch myself and tell myself I am actually hiking in the Alps, enjoying a crisp, fall-like day, listening to the ringing of cow bells, and seeing the most beautiful scenery ever my WOW moment."
Elvin
Princeton, IL
Tour: 09/08/14
Overall rating:
The tour experience was excellent. The locations [INVALID]ed were all outstanding and surprisingly different from one another. The reading and preparing for the my way trip definitely enhanced the experience at each new location. The group experience was a fun part of the traveling and I was surprised how much we interacted with one another considering it was a my way tour.
Favorite "WOW" moment
"The Alpe di Suisi near Bolzano was our wow moment. Pictures and descriptions can not recreate the experience of hiking and absorbing the sites of this high altitude meadow."
Carol
Placerville, CA
Tour: 09/08/14
Overall rating:
Very organized and Renee was the BEST bus driver ever! Chris was very approachable with ideas on what to do and see.
Favorite "WOW" moment
"Everything in Hallstadt."
Lawrence
Brownsburg, IN
Tour: 09/08/14
Overall rating:
I enjoyed the tour and learned quickly that advanced preparation is beneficial to using the available time effectively. The Rick Steves "My Way: Alpine Tour" supplement was very helpful in [INVALID]ing items to do. The tour group was unique in that we worked independently, yet we shared with each other of what we saw and experienced. Impromptu conversations & group meals formed in venues where we met. This freedom and sharing created a unique friendship opportunity. Great hotels & bus rides.
Favorite "WOW" moment
"My favorite "wow" moment was to visit the Jungfraujock. I recalled seeing photos of an Alps location that had cog trains, ice tunnels & scuptures and a wonderful view of the mountains. Jungfraujock was everything I hoped it would be. Our hotel in Wengen was an ideal place to explore Jungfraujock or descend to the Lauterbrunnen valley."
Barbara
Oakland, CA
Tour: 09/08/14
Overall rating:
I loved the Alps My Way Tour. The Alps are so spectacular. I loved the ability to get close to the remarkable, steep, yet accessible mountains, the COWS everywhere, the skinny hiking trails, the breathtaking gondolas & cog trains. Loved the sequence: starting in Austria (Mozart home & concert!, SOM, grand palaces, gardens), then Italy (LOVED hiking UP in Alpi di Suisi), Germany (rivers, castles, forests, clouds), Switzerland (peaks, commuters on gondolas!), then shear French Alps & glacier.
Favorite "WOW" moment
"Hiking in the Alpi di Suissi was just breathtaking! To be so close to the grandeur of these mountains and hike among the clouds and peaks is exquisite. And then I would turn around and see cows with their bells even higher up than me! Just awesome and I loved it!"
Connie
Kennesaw, GA
Tour: 09/01/14
Overall rating:
This was the best vacation I ever had! The scenery was stunning, the food was wonderful, and I loved the whole experience. It was the perfect balance between guided tour and striking out on your own. The bus was nice and spacious, our escort Gretchen provided lots of useful information, and we really enjoyed exploring at our own pace. We did alot of things that we probably wouldn't have attempted without her help, such as navigating the bus/lift/train systems. Our bus driver Jeff was great.
Favorite "WOW" moment
"There were so many - Alpe di Siusi, taking the lifts to the tops of the Zugspitze, Schilthorn, and Aiguille du Midi, and just wandering around in Lauterbrunnen where you can see waterfalls and mountains all around."
Sadie
Cincinnati, OH
Tour: 09/01/14
Overall rating:
This was a perfect tour for us! Gretchen was very helpful when we were planning our day's activities. All the locations were breathtaking & educational. All the hotels were comfortable/clean.
Favorite "WOW" moment
"There were so many audible "wow" moments - from everybody, at the same time, while traveling on the bus. But MY personal favorite was Hallstatt, Austira. Postcard worthy."
Michael
Edmonds, WA
Tour: 09/01/14
Overall rating:
This was one of my greatest trips ever because of the continued variety of experiences and surprises. The my-way option worked good for us. We didn't need to stress over driving, finding our way or finding good places to stay. I got to look out the window as we traveled along. When we got to our destination, we felt free to do what we wanted to do.
Favorite "WOW" moment
"Seeing for the first time, Mont Blanc. Frankly there were many wow moments. One was when we needed to step off the pathway to let agroup of goats go down to their evening stay."
Michael
Galloway, NJ
Tour: 09/01/14
Overall rating:
After five tours, they just keep getting better. A combination of locations and good people, both locals and the members of the tour group, made this trip unforgettable. Friends I did not have two weeks before, I will have for years to come.
Favorite "WOW" moment
"The Swiss Alps, from taking the cable cars up and having smoked salmon and champagne on the top of the Schilthorn to just chilling at the pennsione beer garten in Gimmelwald."
Katherine
Orono, ME
Tour: 09/01/14
Overall rating:
Good tour, good itinerary. The Alpine region is especially well suited for My Way tours because most of the activity is hiking and mountain lifts, which everyone can do for themselves and select the particular trails that they like.
Favorite "WOW" moment
"Going up in the cable lift to Aguillle du Midi on Mont Blanc! Very cool. Plus, the sun finally came out that day!"
David
San Marcos, TX
Tour: 09/01/14
Overall rating:
This was my first "my way" tour and my wife and I thoroughly enjoyed the super Pleasant combination of thoroughly worked out lodging and transportation logistics and the complete freedom to venture out in whatever direction we chose once we arrived at each destination without feeling as if we were leading the group down by not joining in with a set schedule. Gretchen was a fount of useful knowledge and set a pleasant low-key tone that made the trip particularly congenial and welcoming.Thumbs up!
Favorite "WOW" moment
"We had many but tandem paragliding from the mountain side overlooking Chamonix on a sunny day had to rank at the top! The hotel Heliopic was also quite a treat and offered an unexpected degree of luxury!"
Marie
Baltimore, MD
Tour: 09/01/14
Overall rating:
wonderful! great bus and driver. great escort. very compatable folks on the tour. loved the hotels/ locations/ breakfasts. excellent tips and info on sights/ transportation/ etc... on what is worth seeing etc.. and contact no.'s/ times to go etc... loved all the info provided in the guidebook etc...
Favorite "WOW" moment
"the view from the "needle" up at mt blanc - unbelievable!"
Patricia
Saint Paul, MN
Tour: 09/01/14
Overall rating:
The tour was well planned. It was a good blend of time alone and time with our trip leader. The sites chosen were spectacular. It was a good taste of the many faces of the Alps, from the green mountain-sides of Austria to the majestic peaks of the Dololmites and the spectacular views of Mt. Blanc. It's only too bad we couldn't be in each place longer.
Favorite "WOW" moment
"If "wow" and tranquil can be in the same sentence, then Hallstatt, with its placid lake, mountain views, and serene village, holds my wow moment. If, however, "wow" means your breath has been taken away, both physically and aesthetically, then the trip up Aiguille du Midi to view Mt. Blanc gets the exclamation points."
Mary Ann
Cameron, MO
Tour: 08/11/14
Overall rating:
We had a wonderful group - everyone was congenial from age 6 to ???. The sites that we saw were fantastic. For my family, the My Way was the way-to-go - when any of us were tired, we could rest and not have to "keep up with the group."
Favorite "WOW" moment
"The waterfalls at Lauterbrunnen. The Sound of Music tour was my initial purpose and it was a good tour--the rain got in our way a little bit."
Billy
Sugar Land, TX
Tour: 08/11/14
Overall rating:
The experience exceeded our expectations, which were pretty high to start with! We loved the combination of history, culture, food, drink, hiking, music, scenery, sightseeing, and a nice and fun group of people. The amount of guidance, structure, and help was perfect. We felt well informed but in control and able to use every minute in the way that worked best for us. The bus rides were pleasant, comfortable, and the time passed much quicker than we expected.
Favorite "WOW" moment
"The trip up to Auguille du Midi, across Hellbrunner, and back down with lunch at Refuge du Plan de Aiguille! Seeing the Trekkers and the views was awesome."
Catherine
Seattle, WA
Tour: 08/11/14
Overall rating:
Great locations that kept getting more spectacular as we went along. We very much liked the My Way experience. Just the right mix of group togetherness and independent exploration. I really appreciated having the lodging and transportation logistics handled for us. Great bus. Great bus driver. Very good information provided in the travel supplement. Excellent additional information provided by our tour escort. Great personal attention from her. The whole tour had a really comfortable vibe.
Favorite "WOW" moment
"For some reason hearing the cow bells as we went up into the Alpe di Suisse area just delighted me. We could hear them from inside the gondola! What a lovely sound all the time we were hiking there. However, our arrival in the Lauterbrunnen Valley was spectacular! Wow. Wow. Wow."
Debra
Las Cruces, NM
Tour: 08/11/14
Overall rating:
Favorite "WOW" moment
"The beauty and peacefulness of Halstatt was unexpected. From our hotel balcony, we loved the lake and mountain views."
Patricia
Scotch Village, NS
Tour: 08/11/14
Overall rating:
Great trip did what i wanted to do. Have people around me with work it was so peaceful doing what i want and when. I just had to be on the bus at a certain time. Everything else was my way. If i got lost I found something interesting and ended up in a totally different direction Met lots of friends which we will keep in tounch. No drama!!!! Cyntheia was very full of information and saved us alot of time by giving us better routes. I hope to do Norwegian tour next year
Favorite "WOW" moment
"Para gliding in Germany!!!!! Thats all I have to say it was breath taking and I soured like a eagle"
Richard
Newton, MA
Tour: 08/04/14
Overall rating:
We were very happy with this Rick Steves "your way" tour and it was exactly as it was advertised to us. We liked the "your way" concept because we had the travel and hotels set up but the freedom to do what we wanted during the day. The tour escort was there to tell us of opportunities in a particular city and was a valuable resource in telling us how to access them. The tour members were friendly and we had many happy exchanges.
Favorite "WOW" moment
"Reaching the summit at Mont Blanc (huddled in our coats)"
Grace
Reston, VA
Tour: 08/04/14
Overall rating:
This was the perfect mother-daughter bonding trip. My young-adult daughter got to plan all our daily adventures just the way she wanted, while I was able to relax knowing that we didn't have to worry about hotels or transportation. The added bonus was the delightful friends we made on our tour. Most of us went our separate ways each morning and afternoon, but enjoyed meeting up in the evening to share experiences.
Favorite "WOW" moment
"Hiking the tougher trails in Alpe Di Siusi was my favorite "wow" moment. Unlike my daughter, I have never been keen on physically challenging experiences, but I agreed to the hike to please her. She did have to slow down (a lot) to allow me to keep up, but the tiny wild flowers, the mountain chalets, the rushing Alpine streams and Hollywood-perfect cows complete with bells that echoed throughout the valleys changed my opinion of mountain hiking!"
Meredith
Medford, NJ
Tour: 08/04/14
Overall rating:
I loved the entire tour experience. It fulfilled a long held dream of mine to travel in the Alps. The towns we visited were beautiful and interesting to discover. The people on the trip were friendly and fun to travel with. I would love to do it again!
Favorite "WOW" moment
"My "Wow" moment was definitely in the Lauterbrunnen Valley and the surrounding area. Murren, Gimmelwald,etc., and the hikes in that area were so stunning it was hard to concentrate on walking! I did say "wow" about a thousand times those few days."
Bruce
St Louis, MO
Tour: 08/04/14
Overall rating:
We picked this tour because a) we like hiking; b) we love the mountains; and c) there was little duplication between our past travels and the stops on this tour. So, we started with fairly high expectations...and we were not disappointed! The scenery was nothing short of spectacular. While we visited a few cultural sites (e.g., museums, castles) and attended some cultural events (e.g., Mosart dinner), we focused on hiking, biking, and just enjoying the outdoors.
Favorite "WOW" moment
"Its a tough call, but I think the hike we took in Lauterbrunnen might be the highlight for me - to Grutschalp, Murren, Gimmelwald and back. That was a nice day - great views and a decent hike. I know I had a great time hiking (overall), because how else can you drink beer and eat wurst and noodles for 12 days...and not gain an ounce?"
Gregory
Newcastle, WA
Tour: 08/04/14
Overall rating:
The tour was wonderful. The locations and hotels were outstanding. Many locations were no-brainers but some I'd never heard of.
Favorite "WOW" moment
"Probably driving into Lauterbrunnen, even though it was raining. Or maybe the view of the Chamonix needles from Aiguille du Midi."
John
Medford, NJ
Tour: 08/04/14
Overall rating:
My overall experience was a great one. I loved visiting the small towns on the trip. It was a very well organized and friendly tour.
Favorite "WOW" moment
"My favorite Wow moment was probably seeing the Alps for the first time. I also enjoyed visiting and walking around the small towns, and cities, especially Salzburg."
Virginia
Alexandria, VA
Tour: 08/04/14
Overall rating:
I loved the way the trip eased us into hiking. Each place presented more challenging walks and hikes. The 'on my own' aspect gave us lots of time to explore on our own but yet organized us for moving on to the next place. The transportation worked beautifully, as we kept the same driver for the entire trip.
Favorite "WOW" moment
"This is hard because there were so many moments of pure wonder at the beauty that surrounded us. I would say that the views on the North Face hike were outstanding. Every step would bring us into view of a 'photo moment'. The view from our hotel in Hallstatt looked onto a waterfall with snow covered mountains in the distance. That was pretty amazing. And then there was Chamonix! As you can see, the tour was full of WOW moments!"
Nancy
Clermont, FL
Tour: 08/04/14
Overall rating:
Our tour was spectacular! It was everything we expected and more! The tour was very organized and the information regarding each country and town was excellent! This was our kind of tour..we love to hike, walk and ride bikes and we did all of the above. Every day we could plan our own schedule and come and go as we pleased. We are pretty active so this tour was an excellent fit for us. The scenery was fabulous and we loved all the towns we stayed in...just beautiful!
Favorite "WOW" moment
"That is a very difficult question, we had a lot of wow moments! Mt Blanc ...Aiguille du Midi was probably the most wow moment for me! Then Jungfrau, Dolomites....Alpe di Siusi,Hallstatt and the castles were absolutely amazing! I cannot say enough good things about the sights."
Richard
Bardstown, KY
Tour: 08/04/14
Overall rating:
As all members will note, we lucked out on the weather---travel days it would rain--tour days it was perfect. Mary was excellent in providing background on cities, language, and hints for getting the best out of the experience. She reminded us to be appreciative of the bus driver who was also excellent and had to negotiate some very long, uphill, curvy roads with constant vigilance. We used two of Rick Steve's audio tapes at two locations and they worked out fine.
Favorite "WOW" moment
"Hearing a huge organ piece being played in Mozart's church in Salzburg(not sure if it was the actual instrument or a cd but it really reverberated). Also our day hikes through Hallstatt, Lanterbrunnen Valley, and Chamonix offered both their outstanding physical presence and discovering the variety of native plant life. The 'monsieur crox' was excellent-I'm easy to please."
Paul
Alexandria, VA
Tour: 08/04/14
Overall rating:
It was great. The itinerary was excellent with progressively more scenically beautiful places with incredible vistas. The guide was superb in all respects. Most of the hotels were appropriate for a Rick Steves My Way brand hiking/walking tour.
Favorite "WOW" moment
"The vistas from the North Face trail above Lauterbrunnen were breathtaking. At every turn of the trail was another amazing view of the Swiss Alps."
Stephen
Wheaton, IL
Tour: 08/04/14
Overall rating:
The tour was all we hoped it would be. We took some excellent hikes in Bolzano, Lauterbrunnen and Chamonix. The accomodations were generally very good. The bus was clean and comfortable. We like the concept of the "my way" tour and the independence that it provides.
Favorite "WOW" moment
"Our favorite moment would be a toss up between the north face hike in Lauterbrunnen and the aerial tram ride to the Aiguille de Midi in Chamonix. Both were spectacular."
Chris
Snoqualmie, WA
Tour: 08/04/14
Overall rating:
The flexibility of this tour was fantastic. Everything ran smoothly and Mary was available any time you had questions about how to proceed.
Favorite "WOW" moment
"Aquille du Midi was the single most spectacular spot I have ever been."
Patricia
Newcastle, WA
Tour: 08/04/14
Overall rating:
We had a wonderful trip! Our guide Mary was top notch. The hotels we stayed at were charming, the people friendly and the food good. The "My Way' tour suited us well as we could do only what interested us most. We enjoyed having as much time as we did in each place. We hiked the Alpe di Siusi, marveled at the spectacular Aguille du Midi, drank bier and ate pretzels at a festival in Fussen Germany and enjoyed the cafes all along the way.
Favorite "WOW" moment
"There were so many I am having trouble coming up with one. I think the beauty of the Alps is such a wow that alone is what sticks out. The mountains, the countryside, the flower boxes, the charming old cottages and castles all adds up to a wow that I have to say that was my favorite part of the trip."
Heather
Tigard, OR
Tour: 07/28/14
Overall rating:
A great way to experience the different regions of the Alps. We had a great time exploring the cities and hiking in the mountains
Favorite "WOW" moment
"The city of Chamonix, France framed by stunning mountains. Hiking the Grand Balcon du Nord from Montenvers to Plan de Aiguille du Midi, the Mer de Glace, Mont Blanc, and all the Aiguilles.....and the giant ham sandwich at the end of the hike."
Jane
Pasadena, CA
Tour: 07/28/14
Overall rating:
This tour was the best of both worlds- advice and help from our wonderful tour guide, Cynthia, and the opportunity to go off on our own. Cynthia showed us where to find ATM's, laundromats, and bike rentals, suggested restaurants and tours, and even told us which bus to take to hike at Alpe di Suisi. The motels were clean and comfortable and most had wonderful views.
Favorite "WOW" moment
"A beautiful city (Salzburg), gorgeous countryside, amazing waterfalls, castles, biking around Lake Forggensee, and interesting hiking trails throughout the Alps all added up to a WOW vacation!"
Steven
Houston, TX
Tour: 07/28/14
Overall rating:
The My Way Alpine Europe tour provided us a fantastic way to see up-close some of the most fantastic scenery on the planet at our own pace and schedule. Cynthia, our tour escort, was always available to get us oriented and point us in the right direction, but encourage us to find our own way and create our own adventures. The adventures were absolutely non-stop from unbelieveable all-day hiking to trying to figure out European laudromats and bus schedules.
Favorite "WOW" moment
"It seemed like everyday consisted of numerous "wow" moments, but if I had to pick one, I would say it was our all-day hike on the north side of the Lauterbrunnen Valley and particularly the steep little hike coming down past (and under) Sprutz Falls finally opening onto a panorama view of Gimmelwald and the surrounding mountains. I can't convince any of my family that our pictures of that area are completely real without any photoshopping or alteration whatsoever - unbelievable!"
John
Camarillo, CA
Tour: 07/28/14
Overall rating:
Just the right balance of touring and exploring on our own.
Favorite "WOW" moment
"Excellent vistas! These were everywhere, the alps, the villages, the cities and especially while hiking. It really is that good, better than the postcard."
Heidi
Tigard, OR
Tour: 07/28/14
Overall rating:
It was great- I loved the towns we visited, did tons of hiking, and enjoyed feeling free. I also really liked trying to pick up more of the languages of the places we visited.
Favorite "WOW" moment
"A lot of "wow" moments in the Alps! Maybe the Grand Balcon Nord ridge in France. Or The Schlern in the Dolomites. Also the Kristall Therme spa in Schwangau, just outside of Füssen."
Richard
Aptos, CA
Tour: 07/21/14
Overall rating:
I enjoyed every day and every stop. The rain was a slight problem at times, but I had a ball.
Favorite "WOW" moment
"My grandson, Liam, and I hit 32.3 km/sec on the saltmine slide."
Nita
Decatur, AL
Tour: 07/21/14
Overall rating:
Favorite "WOW" moment
"My favorite moment was when the clouds finally cleared in Chamonix, France, after days of rain, and I got to view those magnificent Alps. It was so moving it brought tears to the eyes of one of our tour members."
Buckner
Auburn, AL
Tour: 07/21/14
Overall rating:
It was a great tour. We wanted the Alps and being outdoors and the flexibility to do what we wanted. We had some marginal weather days but still a great tour.
Favorite "WOW" moment
"Going to Aiguille du Midi then stopping at Plan de l'Aiguille and hike to Montenvers"
Patricia
Auburn, AL
Tour: 07/21/14
Overall rating:
In spite of the weather, the trip was everything we had hoped for and more. The Alps were spectacular and we met great people in our group to hike with and enjoy meals together. It was so nice to have experienced, friendly bus drivers and a really comfortable bus. We loved being able to plan our own outings and have some guidance as needed.
Favorite "WOW" moment
"The Aiguille du Midi Gondola ride up to view Mount Blanc and the hike down from Plan de l' Aiguille."
Petra
Saint Albans, MO
Tour: 07/21/14
Overall rating:
I am normally not a "group traveler" and therefore opted for the flexibility of the "MY Way" tour. It was the perfect blend of independent exploration and social interaction when desired. I liked how the tour built excitement by making each subsequent destination more interesting and beautiful. The tour guide did a great job and the bus drivers were extremely competent and professional.
Favorite "WOW" moment
"Top of Aiguille du Midi in Chamonix!"
Sylvia
Lipan, TX
Tour: 07/21/14
Overall rating:
It was exactly what I wanted. I had a safety net as a sole Senior traveler but plenty of room for my independent nature! Our trip leader was Outstanding. He was available and extremely helpful in taking care of a problem that I incurred. I hope to take many more Rick Steve's "My Way" Tours. Loved every minute and all the accommodations were wonderful.
Favorite "WOW" moment
"I had many wow moments but I think the one that topped it was the expertise of our tour drivers. Annie and her husband were superb and I never had a second thought about our safety, even on the narrowest mountains roads. I sat right behind Annie and her driving was simply "awesome". Hope to ride with them again."
Joe
Decatur, AL
Tour: 07/21/14
Overall rating:
Really liked the "my way" format of being able to schedule activities on our schedule. The supplied guidebook was outstanding for providing suggestions along with our group leader.
Favorite "WOW" moment
"Top of the Aiguille du Midi cable car. Views were fantastic and weather was good."
Karin
Chatham, IL
Tour: 07/21/14
Overall rating:
Loved the Alpine My Way Tour! It was our first time in Europe. The information you gave us was so helpful. We did all of the audio tours and ate at the suggested restaurants. We felt completely at ease and loved our tour family as well as our bus drivers. Our tour guide, Dan, was helpful in our daily planning and very knowledgeable about the areas we toured. Thanks for making us bring one bag! I never knew I could travel so light. Can't wait to travel with you again. Looking at the My Way Spain!
Favorite "WOW" moment
"My favorite "wow" moment, is hard. I had so many. But, I was surprised and blown away by Chamonix, France. The beauty of Mont Blanc was spectacular. So many places to hike and adventure off to. I also loved, Lauterbrunnen Valley, Switzerland. The weather was not the greatest, so I will have to go back!"
Eric
Beaverton, OR
Tour: 07/21/14
Overall rating:
This was my first My Way tour after taking 6 RS guided tours. For this itinerary, the My Way tour worked perfectly. This is primarily a hiking/walking/view the Alps kind of tour. While there are a few museums and other cultural sights to see along the way (Otzi in Bolzano, Neuschwanstein,for example), this itinerary favors getting out and up to see the Alps up close. I think that's best done on your own, rather than as a group.
Favorite "WOW" moment
"The Wow moments on this trip were driven partly by the weather. We had great weather in the Alpe di Siusi (Bolzano) and in Chamonix (Aiguille du Midi)so those two were my Wow moments. Hiking in the Alpe di Siusi is very unlike hiking in the Pacific Northwest. Walking in a huge alpine meadow where you can often see your destination in the distance, is quite unique. The view of the Alps from the Aiguille du Midi will forever be a Wow memory."
Carol
Salt Lake City, UT
Tour: 07/14/14
Overall rating:
This was our first "My Way" tour and we really enjoyed developing our own daily plans. We never had to be anywhere at specific times so this freed-up our days and evenings to do as we pleased. I feel as though this allowed a certain "flow" where we could extend or shorten our time spent in each individual activity based on our experience of the moment. This allowed more serendipitous moments!
Favorite "WOW" moment
"There were actually several. Hiking in the Alpe D'suisi followed by a wonderful lunch above looking down; hiking in the rain in Lauterbrunnen was also nice even though the views were unavailable, especially a glass of wine at the hostel in Gimmelwald after the hike; utilizing a two-day pass in Chamonix that allowed us to hike and use a lift to connect to the various trails."
James
Fairfield, IA
Tour: 07/14/14
Overall rating:
The tour was everything we'd wanted and expected. Highpoints were the Lauterbrunnen Valley, Halstatt, Castelrotto and the Bavarian landscape. Bolzano was gritty and we were glad to leave. We wish we could have stayed at a hotel in Castelrotto instead. As far as I could tell, only four of us went to see the ice man in Bolzano, which was the big draw there and a truly fantastic exhibition. Chamonix was another spot we didn't care for in itself and would have preferred staying in a village.
Favorite "WOW" moment
"Walking along a trail in the Alp di Suis with my wife, a former farm girl, and petting a group of cows with their big bells ringing. Beautiful peaks shone. It was like a pasture at the top of the world on a perfect day, all to ourselves."
Ann
Fairfield, IA
Tour: 07/14/14
Overall rating:
Where can I start. The Alpine experience was wonderful. Everywhere I looked was wonderful. The great variety in the area made everything interesting. Seeing the Iceman museum was a experience. The museum had created a treasure trove of information about him as well as what was learned from him and his possessions.
Favorite "WOW" moment
"The Lauterbrunnen Valley and its waterfalls with their ever present sound was peaceful and exciting at the same time. The rococo churches near Fussen are among the most beautiful things I have seen."
John
Phoenix, AZ
Tour: 07/14/14
Overall rating:
Every thing was excellent: the towns and the scenery the bus and Joe our expert driver the hotels Cynthia's advice and suggestions all the fellow travelers
Favorite "WOW" moment
"Going up to the Aguilles du Midi Chamonix - including the 4 person gondola ride on the panarama trip over the glaciers to Italy."
Kurt
West Lafayette, IN
Tour: 07/14/14
Overall rating:
Just a fantastic trip!!! This was our 25th Anniversary and it was a great balance of time at location, driving between locations, and accommodations - except for Bolzano :(
Favorite "WOW" moment
"The Mountains and Hiking in them."
Deborah
Bellvue, CO
Tour: 07/14/14
Overall rating:
Well-planned and organized, efficient with our time, pleasant touring companions, appreciated having lodging and transportation provided, "buddy check" is good idea. Quite the "field trip"!
Favorite "WOW" moment
"Not just one favorite "Wow" moment. Education: (1) Hitler's Eagle's Nest Retreat and history surrounding the compound; and (2) observing the many glaciers and walking inside the glacier at Montenvers. Gorgeous views while hiking Alpe di Siusi (Italy) and breathtaking views from ALL the lifts in Chamonix, France. Love the waterfalls and hiking opportunities in Lauterbrunnen Valley, Switzerland."
Kathy
Cary, NC
Tour: 07/14/14
Overall rating:
We had a great time hiking and exploring the places we visited. I do not believe that two nights and one day is ENOUGH. We always thought we agreed with Rick's philosophy but we now know we do not. There are so many places to go and a finite amount of time and money. We will never be able to go back only forward to new places.
Favorite "WOW" moment
"The Dolomites was our favorite day of hiking with new friends, mainly because the weather cooperated. There were so many visual wows they were not countable."
Richard
Dexter, MI
Tour: 07/14/14
Overall rating:
Love Chamonix. Everything about it. Love Halstatt & the great swim in lake. Really like the My Way.
Favorite "WOW" moment
"Had to be Chamonix. Such a wonderful place...beautiful, safe, enjoyable town...the mountains...the church organ music...the caramel croissant... I would like to return."
Philip
Bellvue, CO
Tour: 07/14/14
Overall rating:
Very positive experience with seamless travel connections to the various destinations, with an appropriate level of freedom to explore on our own. Excellent scenery, people, food,and activities! Hotels were fine with the exception of our stay in Bolzano (see below). Health & Safety was taken seriously with the buddy check system enforced in addition to our skilled and conscientious bus driver (Joe).
Favorite "WOW" moment
"The combination of the dolomites, Lauterbrunnen Valley, and the French Alps was an impressive trifecta of beautiful scenery and excellent hiking trail options. Also the variety of excellent food was great (and now I will have to spend more time in the gym!)"
William
Westminster, CO
Tour: 07/14/14
Overall rating:
we enjoyed the ability to do things at our own pace and view the things that were interesting to us. we really enjoyed the bus and hotels except for Bolzano, Italy.
Favorite "WOW" moment
"Chamonix, France. We enjoyed the mountains and trail."
Mary
Lansing, MI
Tour: 07/14/14
Overall rating:
I thoroughly enjoyed the tour. I like the My Way set up. It works very well when there are not major cities with popular sites to visit. We had a very good group for travel companions. Everyone seemed to have done their homework as far as planning for sightseeing. Cynthia did a good job of helping out if anything additional was needed.
Favorite "WOW" moment
"Probably hiking in the Alpe di Siusi. I had been there on a previous trip, but I still love hiking the meadow. A close second was lunch at the restaurant at the top of the funicular in Hallstatt."
Veronica
Westminster, CO
Tour: 07/14/14
Overall rating:
We were looking forward to returning to Lauterbrunnen - having traveled there two years ago on the G. A. S. My Way Tour. While the weather spoiled our plans to view the Swiss Alps, our disappointment was short-lived when the weather allowed perfect viewing of Italy's Dolomites and the majestic Alps in Chamonix.
Favorite "WOW" moment
"Both the Dolomites and the French Alps were absolutely amazing - our favorites of the entire trip. Walking inside a glacial cave at Chamonix was another highlight. I would be amiss not to mention the engineering marvel of the lift systems/cable cars in Zugspitze and Mt. Blanc. Absolutely a huge WOW!!"
Ann
Lilburn, GA
Tour: 06/09/14
Overall rating:
I loved the My Way Alpine Tour!! It was so nice having the hassle of getting hotels and figuring out ways to get from one city to the next handled for me. We had a fun group and wonderful guide! We could do as much or little as we wanted to each day. The hiking and biking opportunities on this particular tour were great and the sites amazing. A trip I will never forget!
Favorite "WOW" moment
"So many it is hard to pick one! Some standout moments are the fun Sound of Music bike tour in Salzburg, wandering the picturesque town of Hallstatt, hiking the beautiful meadows and mountains of Alpe di Siusi with friends, and seeing amazing Mont Blanc for the first time."
Gregory
St Anthony, MN
Tour: 06/09/14
Overall rating:
This was my first tour experience. I was amazed at the level of organizational detail provided by the Rick Steves company. From preplanning to post tour airport connections, I had all the information I needed. I did a lot of planning for this 'My Way' tour weeks before the start of the tour. Even with that planning the added advice and current knowledge of Martin, our tour leader, made each day go smoothly. Our bus driver, John, made everyone feel safe and secure whenever he was at the wheel
Favorite "WOW" moment
"On the Konigsee near Berchtesgaden we took the electric boat out to St Barthelma's and on the boat ride at the spot where each boat stops to demonstrate the echo quality of the lake and the surrounding mountains our first mate took out his Flugel horn and played a very haunting duet with the mountain. 50 passengers-not a peep. Just our horn player romancing the mountain. Wow!"
Lori Anne
Okotoks, AB
Tour: 06/09/14
Overall rating:
Overall, it was a great tour! The towns we visited were interesting, easily walkable, photogenic, with lots of opportunities to partake in many different types of activities. Our bus driver John, was friendly & competent. Our guide, Martin was great! We had all the information to have a great experience! The My Way tour allowed everyone to have their experiences! Our group was a fun group of like minded travellers!
Favorite "WOW" moment
"Seeing Mount Blanc with several of my new friends was a very moving time! The weather was perfect, the mountain was beautiful & sharing it with my new friends was priceless!"
Douglas
San Jose, CA
Tour: 06/09/14
Overall rating:
This was our second "My Way" tour and we love the format. One gripe might be that there is so much moving. It sometimes feels more like a road-trip than a vacation. One less location and another night in Switzerland and Alpe di Siusi feels like it would be perfect. That said, we knew what we were getting into and overall, loved the trip. The logistics were well handled, the hotels were nice (especially in Halstatt and Fussen) and the places we visited were outstanding.
Favorite "WOW" moment
"Hard to choose one as there were so many, but I think the biggest wow was the Alpe di Siusi! The Panorama hike on the high route was jaw-dropping at every turn. This is definitely a place where more time is needed. The Konigsee was a very nice day trip from Salzburg. Taking the boat to St Bartholoma and lunch at the beer garden is highly recommended. Other hikes that rate A+++ Mannlichen-Kleine Sheidegg trail and the Grand Balcon Sud hike in Chamonix!"
Patricia
Parker, CO
Tour: 06/09/14
Overall rating:
This was a great active hiking trip that we could choose our own level and interest of activity. I loved the book with suggested hikes/activities and how our guide would help us during his office hours in planning our day. Great variety of places. Likes how we had an active day and then a travel day to rest up a bit. Good mix of city and country towns. Great transportation information getting to the mountain sites.
Favorite "WOW" moment
"Hiking the grand balcon trail and après du midi views of mount blanc."
Sue
Chaska, MN
Tour: 06/09/14
Overall rating:
We had the best group of people and Martin..can't say enough good things about Martin. My experience was fabulous. The cities on the tour were delightful and picturesque to say the least. Martin gave us so much information on things to do places to hang out and information about the area in general.
Favorite "WOW" moment
"I think the "wow" was a tie. Hallstat and Chamonix.Picture postcard village and city. Amazing to say the least."
Renee
Mendota Heights, MN
Tour: 06/09/14
Overall rating:
My summary: 17 days, 5 countries, 8 hotels, 1200 miles, 3478 photos, 30 gelatos, and 6 lbs!! But who's counting! It was an amazing trip of a lifetime. I gained so much knowledge from Martin, our guide, on the history of the Alps and the countries that we traveled through. He was so congenial and patient with us as we attempted to maximize each day and sort out the myriad of site seeing options. We were never disappointed with our choices. I would recommend this tour to anyone!
Favorite "WOW" moment
"Top 4: Alpe di Siusi hike to Plattkofelhutte. La Flegere to Planpraz hike with the continuous view of Mt. Blanc. Biking around Lake Forggensee. Sound of Music Bike Tour."
Warren
Tulsa, OK
Tour: 06/09/14
Overall rating:
The sites visited were beautiful, exciting and very enjoyable. The weather didn't always agree but we endured. Some of the mountain hikes were tougher than my preparation, but I enjoyed all. John our driver was excellent and masterful. Our lead, Martin, was all knowing and always present when needed, providing sound relative advise, great suggestions. He was responsible for the high success of this trip. I do love the "my way" tour, requires more study, but let's me see all I want w/o guilt.
Favorite "WOW" moment
"The town of Hallstatt was a WOW! Enjoyed hike near the Eiger, Monk and Frauburg(?) Was super, fun and memorable!"
Colin
Lisle, IL
Tour: 06/09/14
Overall rating:
This tour was a great experience for me - one of my best travel tours yet. I felt like I got a great mix of history and nature, cities and small towns, touristy places and lesser known locations. I only wish we could have spent a second night in Hallstatt, as I absolutely loved it there.
Favorite "WOW" moment
"Walking into Hallstatt for the first time was quite an experience. What an amazing town, unlike any place I've ever seen. I was also very excited to see Mont Blanc in all its glory after a couple of completely clouded-in peaks on previous stops! And the Montveners ice cave blew me away."
Susan
San Jose, CA
Tour: 06/09/14
Overall rating:
It was a wonderful tour with lots of beautiful sights and sounds. The tour host was gracious and knowledgable, the accommodations comfy, and the bus transportation efficient and comfortable. It was a great group of fellow travelers and I would recommend the tour to others.
Favorite "WOW" moment
"The Alps Di Siusi were wow for me! The mountains, meadows and wild flowers were incredible and lunch at the Plattkofelhutte was icing on the cake! You could feel the hills alive with such beautiful landscape. I also really enjoyed Fusson and taking our tour hosts advice on renting bikes. Martin helped arrange the bike rental and made it very easy for us."
Christine
Keaau, HI
Tour: 05/26/14
Overall rating:
This was a wonderful trip. Rick took care of the hard part - deciding where to go and how to get there; and where to stay. The supplemental guide he sent prior to the trip is excellent. The guide, Martin, had other great ideas re things to do and see, and researched the weather and site availabilities ahead of time so we could make contingency plans if needed. There was no stress other than what adventure to embark on today, and where do we eat? Thanks Rick and company for the best time ever.
Favorite "WOW" moment
"The glass box at Aguille du Midi in Chamonix."
Melissa
Redmond, WA
Tour: 05/26/14
Overall rating:
I really enjoyed the 'my way' tour concept. I have used Rick Steve's books for two other trips to Europe but with my current job I don't have as much free time to plan every aspect of a trip, so having the transport and hotels already arranged was great plus we still had the flexibility to adjust our sightseeing as we saw fit. The added bonus was having built-in friends everywhere we went...great travel buddies!
Favorite "WOW" moment
"Have to be the Aiguille du Midi...it was the most beautiful late spring morning ever!!! When I showed my friends and co-workers the photos, they didn't think they looked real. I still can't believe I got to experience what the world looks like at 12,000 ft! A close second was visiting Hallstatt and standing on the lookout extension bridge over the lake as the fog moved in."
Phyllis
Gig Harbor, WA
Tour: 05/26/14
Overall rating:
I signed up for the tour because I wanted to experience hiking in the Alps. I was thrilled at the beauty of the mountains, even with days of rain alternating with days of sunshine. The trip was fast-paced with moving every other day but it did give us the opportunity to experience the large area of mountains and various towns. Some of the lifts and trails were not yet open since it was a bit early in the season, but I wanted to avoid the huge crowds of summer.
Favorite "WOW" moment
"My favorite moment was the day of hiking above the Lauterbrunne Valley. I would have loved to stay longer and hike more trails. Staying in Murren or Gimmelwald would have been even better than in Lauterbrunnen."
Marcia
Tunkhannock, PA
Tour: 05/26/14
Overall rating:
The tour was fine. We had a very good time. The bus driver, Vim was very kind and competent. The bus was clean and nice. The itinerary was perfect for our interests and abilities. The tour members were all very kind and considerate. I liked them all very much.
Favorite "WOW" moment
"Our bike ride in Germany. We cycled around the Forengassee...it was so beautiful."
Austin
Moose Jaw, SK
Tour: 05/26/14
Overall rating:
I really enjoyed the My way alpine tour. Having accommodations and transportation arranged ahead of time was really nice. Everyone on the tour was friendly and Martin was a great guide. The places we went were amazing. We only spent a day and a half in most places but because they were smaller towns it allowed us to do the one or two major attractions in the area. The beer and food tasted great and I would definitely do another My way tour.
Favorite "WOW" moment
"One of my favorite moments from my trip was watching base jumpers jump from the cliffs in Lautenbrunnen Switzerland. There was a platform where they jumped from that looked like a diving board. A couple of them had wing suits and they would fly across the valley before pulling their parachute. I walked to the edge of the platform which was 2200 feet up. Good thing I brought extra underwear."
Meggan
Ben Lomond, CA
Tour: 05/26/14
Overall rating:
We were able to see a lot of different places in a limited amount of time. We would not have been able to do this without the creation of a tour like this. It was so wonderful to be able to adventure to these places and then be able to trek off on our own to explore and experience. I am so thankful for the opportunity to do this. I could not believe how prepared the guide books got us and how helpful the quick reference language books were. Wow.
Favorite "WOW" moment
"We went to Lauterbrunnen, Switzerland and I got to go mountain biking as I gazed at the Eiger from across the canyon. That was one of the most amazing moments of my life. I think I will remember that bike ride for the rest of my life. That is by far the best memory I have from the trip. It didn't seem real to me."
Richard
Billerica, MA
Tour: 05/26/14
Overall rating:
A great time. I did things as I could.
Favorite "WOW" moment
"The view from my room of Lake Hallstaff."
Ginny
Sisters, OR
Tour: 05/26/14
Overall rating:
We had a nice bunch of people. Martin was a great guide/escort and was very accessible. His Swiss background made our time in Switzerland really special. We thought the tradeoff of smaller crowds for some things being closed due to early in the season was probably a good thing. Weather was poor in Salzburg, but I think even without that I'd have been happy to start someplace else....too big a city.
Favorite "WOW" moment
"Chamonix/top of the gondola/elevator.....amazing blue sky day with the world at your feet. Husband found his way to the old castle ruins near Fussen and that was his highlight....."
Irene
Canwood, SK
Tour: 05/26/14
Overall rating:
We really enjoyed the "My Way" option to plan our own days. We had started our trip earlier in Vienna for 4 days, then joined the tour in Salzburg. We were very happy with the overall set-up, and the expertise and help provided by Martin, our escort, was far more than we had anticipated. We enjoyed the group, as well, which was a very happy mix for the most part. The bus travel was comfortable, relaxing, and informative, when Martin gave us a head's up on the upcoming destination.
Favorite "WOW" moment
"We had two moments. On our walk above the Lauterbrunnen Valley, at Murren we witnessed Base jumping up close! It was exciting and disturbing, and was totally unexpected. We got some great photos and even video of this. The second was taking the lift up to the Aiquille du Midi. We soaked it up for 3 hours (we did bring winter-ish gear, with this in mind) and took a LOT of pictures. We regularly ski in the Canadian Rockies, and this still took our breath away."
Hugh
Keaau, HI
Tour: 05/26/14
Overall rating:
Our Alpine My Way tour was absolutely fantastic! I'm not exagurating by saying it was one of the best experiences of my life. The itinerary was set up in such a way that every wonderful location you say to yourself "it can't get any better than this" but then the next stop is even better. From the Disneyesque Hallstatt to the enchanting Lauterbrunnen the the spectacular Chamonix it is like a fairy tale come to life. The supplied breakfasts were great across the board.
Favorite "WOW" moment
"The cable car to the summit of Aguille Du Midi has to be experienced to be believed, and when my wife stepped into the glass box with a 3300 foot drop directly beneath her feet she laughed for joy! Breathtaking."
Ghita
Gig Harbor, WA
Tour: 05/26/14
Overall rating:
I enjoyed the tour very much. Our guide, Martin was excellent in providing information. My only problem with the tour is that the itinerary did not allow for more time in each place. I think I'd like to stay at least three nights and two full days. Perhaps the tour could cover smaller territory and just focus on Austria and Switzerland.
Favorite "WOW" moment
"It was raining when we arrived in Lauterbrunnen. The next day the sun came out and we walked from Gr... through Mürren to Gimmelwald. It was a memorable day."
David
Cardiff By The Sea, CA
Tour: 05/26/14
Overall rating:
A very enjoyable time exploring the Alpine region and making new friends. Our escort, Martin, helped us to make the most of our time and was an excellent resource. With its focus on the countryside rather than the cities, this 'my way' trip was a nice vacation from our vacation (the guided trip we took just prior. It would be better to have more days in fewer locations - we could have used more time in certain locations and less time traveling (see comments below).
Favorite "WOW" moment
"there were several: train to Jungfraujoch; gondola to Aiguille du Midi; hiking in the Alpe di Siusi; the "ice man" in Bosen."
Blaise
Moose Jaw, SK
Tour: 05/26/14
Overall rating:
I loved how the tour worked.Having an open schedule every day to do whatever we wanted was exactly what i was looking for. I was also very glad i didnt have to plan the hotel rooms and transportation. Our guide martin was fantastic, and the tour group all got along very very well.
Favorite "WOW" moment
"I think mine was the same as everyone else on this tour. Going to the summit of Mont Blanc was amazing and something i will never forget."
Liana
South Lake Tahoe, CA
Tour: 05/26/14
Overall rating:
I am very appreciative of tour organization, not needing to be concerned about transportation or lodging. I like the concept of the My Way tours, but also having an escort traveling with the group to help with the many options available wherever we were. I prefer this type of tour to a guided tour.
Favorite "WOW" moment
"I was most excited to go to Alpe di Siusi. It had rained a lot in Austria. Fortunately it was better in nothern Italy. What a fantastic place!"
Weather

Austria / Vienna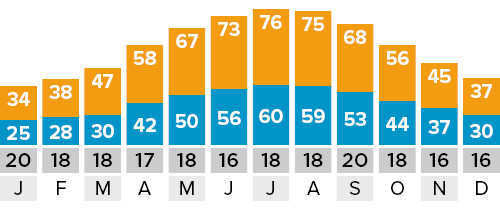 ---
Germany / Munich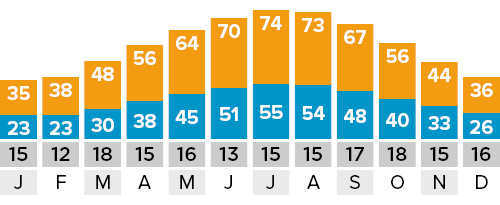 ---
Italy / Milan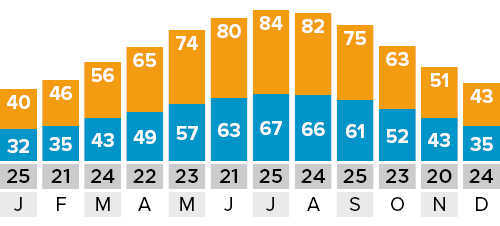 ---
Switzerland / Bern
Pre-Tour
We've put together some specific information on what you should know about this tour before you go. You'll also find more general information about "Getting Ready for Your Tour" on our Tour FAQ.
Trip Resources
Learn more about Austria, Italy, Germany, Switzerland, and France: Check out a collection of Rick's TV shows, radio interviews and articles, plus find a list of recommended books and movies.
Transportation
Prior to your tour departure, you will receive detailed directions on how to get from the airport to your first tour hotel, as well as contact information for your first and last hotels in case you wish to book pre- or post-tour hotel accommodations.
Many tour members arrive a day or two before the tour begins — and those who don't, wish they had. This allows you ample time to get over jet lag and make the most of the first few days of the tour.
There is more than one way to get to and from your tour. Most tour members will arrange to fly into Salzburg (Munich and Vienna are alternatives with easy train connections) and out of Geneva, using airport shuttle bus service from Chamonix ("multi-city" on flight booking websites). Booking round-trip to one city will require a connecting flight, train trip, or additional overnight stay in Europe.
For information about flying within Europe, ask your travel agent or check Rick's list of European budget airlines.
Read Rick's train travel and rail pass tips to decide if your travel plans merit a rail pass.
If you have additional European travel or tour questions, contact the Tour Department at 425-608-4217 or email tour@ricksteves.com.
Sightseeing On Your Own
When you arrive in Salzburg, use your Alpine Europe Sightseeing Guide to get oriented. Ride the public transportation, try out a few words of German, and get over your jet lag with lots of fresh air and exercise.
Walking tours make a great introduction to any town. Use your free Audio Europe™ app for Apple and Android (or get free podcast/mp3 files) which include a Salzburg town walk.
Remember, you will be in charge of your own sightseeing for ALL destinations on this trip. We strongly suggest you begin planning well before you fly to Europe! To guarantee entrance, we recommend you make reservations in advance from home for King Ludwig's Neuschwanstein and Hohenschwangau Castles in Bavaria. See your Rick Steves sightseeing guide for details on how to reserve.
Packing
There will be great opportunities for hikes on this tour. We recommend you bring a pair of lightweight hiking boots or comfortable walking shoes with good traction. The weather can change suddenly in these Alpine regions, so please pack a lightweight rain jacket. We also recommend bringing a smart phone, tablet or other device to assist in planning your activities, and to access Rick's Audio Europe app.
For more advice on what (and what not!) to pack, see Rick's packing tips.