Getting to the Rick Steves Travel Center:
Rick Steves Travel Center
130 Fourth Avenue N
Edmonds, WA 98020
425-771-8303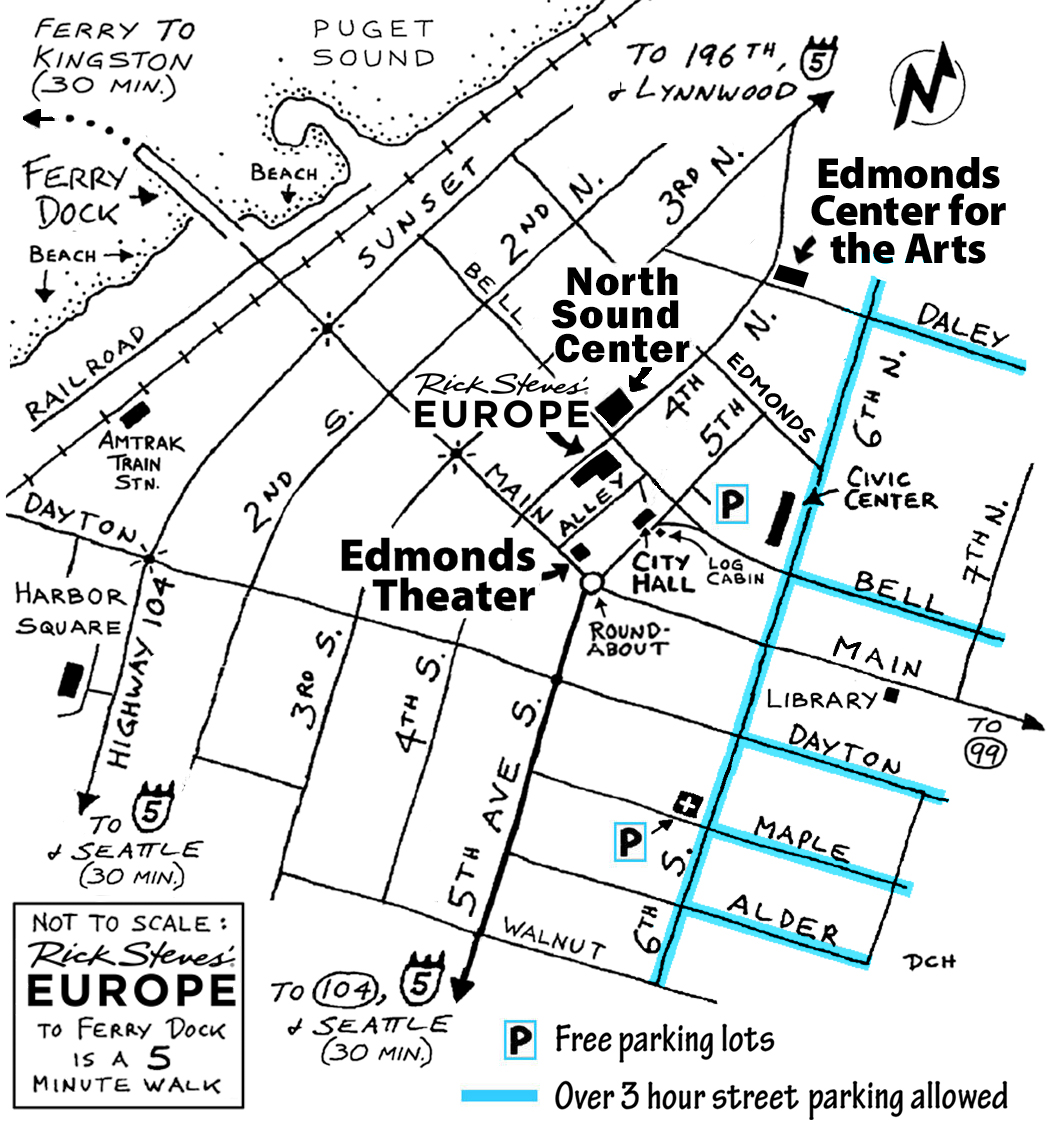 Driving:
Heading north or south on I-5, take exit 177 for Edmonds and the Kingston Ferry. Follow signs to Edmonds City Center on Highway 104. Stay on the main road for about four miles. You'll end up at an intersection with a traffic circle in the middle. Turn left around the circle onto Main Street. Take the next right onto our street, Fourth Avenue North. We're the fourth building on the right.
All-day parking (weekends only) is available in the following locations:
Civic Center (entrance off Fifth Avenue).
City Hall (underneath the building — access off the alley between Fourth Avenue and Fifth Avenue).
Along Sixth Avenue and streets east of Sixth. Most streets west of Sixth are restricted to three-hour parking.
Christian Science Church parking lot at 511 Maple Street.
Street parking in the central Edmonds business district is limited to three hours on weekdays. Signs are posted where restrictions apply.
Public Transportation:
Event Venues:
Edmonds Theater
415 Main Street (around the corner from the Rick Steves Travel Center)
North Sound Center
201 Fourth Ave North (across the street from the Travel Center)
Edmonds Center for the Arts
410 Fourth Avenue North (on the corner of Fourth and Daley, down the street from the Travel Center)