Staff Packing Favorites: What We Don't Leave Home Without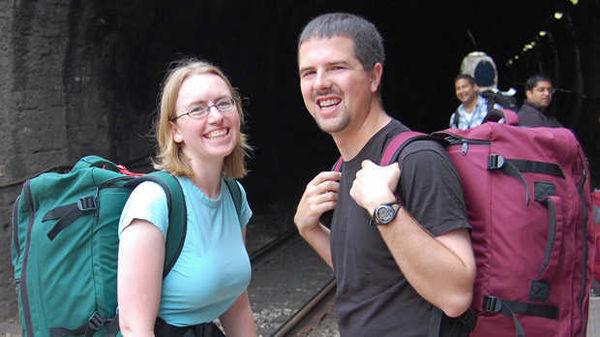 When packing light and right, each item in your bag must be ruthlessly scrutinized. Our travel savvy staff has spent years fine-tuning their packing practices and winnowing their lists to only the essentials. Recently, we asked our team to share which light-and-right must-haves they don't leave home without. Here are a few of their favorites and why:
Julianne likes gliding through the airport with her spinner carry-on bag at her side.
Gabe fastidiously divides his clothes into our packing cube set — designed to fit neatly inside any Rick Steves' Europe carry-on. Light-weight and perfectly sized, they ensure his entire bag doesn't explode into chaos every time he grabs a pair of socks.
Heather always takes a hide-away tote bag to unfold, fill with souvenirs along the way, and check on the flight home.
Julie slips on Wellow compression socks for circulation and warmth on long flights.
Aggie cozies up with a silk eye mask and noise cancelling headphones on the plane to get a jump-start adjusting her circadian rhythm.
Robyn makes room for a Hydroflask travel mug and instant coffee so she can get out the door early without having to wait for the hotel breakfast room to open.
Marta keeps her Shiseido clear sunscreen stick handy for a mess-free way to touch up on sun protection throughout the day.
Cameron likes how Matador's foldable soap bar case keeps his soap not-too-wet and not-too-dry and shrinks along with the bar.
And none of our staff leave home without a Rick Steves guidebook!
Check out all our tips for packing light including packing lists, videos, and more.