European Hostels: The Cure for Expensive, Lonely Travel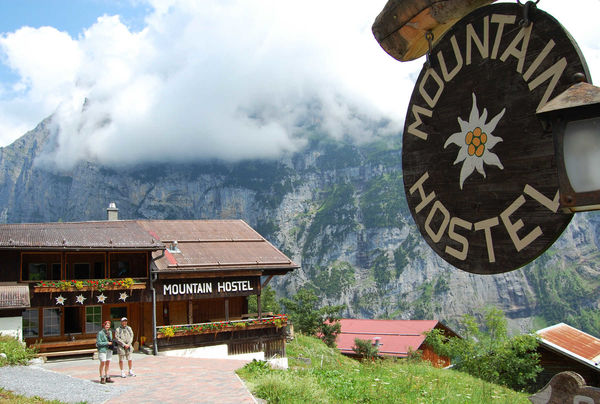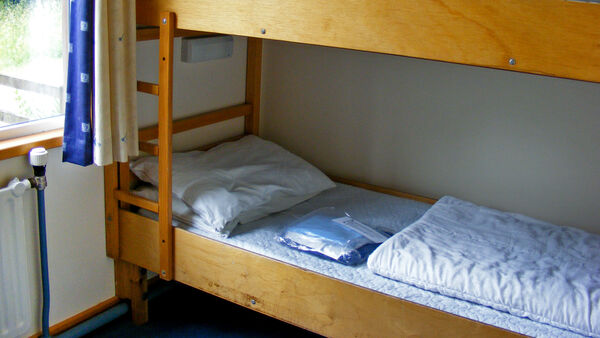 By Rick Steves
Since accommodations account for a major share of most travelers' budget, hosteling is one of the easiest ways to make a trip affordable. You're paying just for what you need, and access to a kitchen can also seriously trim your food budget. But millions of travelers — including many older adventurers who could afford a nice hotel — love hostels just as much for the chance to connect with fellow travelers from around the world. Hosteling is a philosophy. A hosteler trades service and some privacy for a chance to stay inexpensively, simply, and communally with people from around the world.
Even though Europe is no longer the budget backpacker's paradise, shoestring travelers still have their pick of several thousand hostels, each providing cheap beds where you sleep alongside strangers for $20–40 per night. And as Europe has grown more affluent, the average hostel experience has gotten a little cushier. Many hostels have been remodeled to provide more plumbing and smaller rooms. While the cheapest beds are still in big dorms where you may have 10 or more roommates, these days hostels offer smaller rooms (and more singles and doubles) and a much better shower-to-bed ratio.
Don't rule out "youth" hostels just because, by every standard, you're older than young. If you're alive, you're young enough to hostel just about anywhere in Europe (hostels with age cutoffs are rare). Yes, the bulk of the hosteling crowd is 18 to 26 years old — but every year there are more seniors and families hosteling. As a reader posted on my website: "My partner and I stayed in a 'youth' hostel for the first time by Lake Como and thought we'd be the oldest people there. Not so! At our table was a 60-ish couple from Sydney and a 79-year-old British woman who was backpacking alone through Europe. All three were a delight, but especially the backpacker, who said she stays in hostels for the evening company."
Hosteling is especially great for solo travelers on a tight budget: While a single hotel room costs nearly the same as a double, in a hostel you pay by the bed. Hostels come with an instant circle of potential new friends from around the world, making it easy to find companions for dinner or sightseeing. They're also great for families who want to share one big room and do their own cooking — enjoying meals for the price of groceries.
The Hosteling Experience
Hostels vary in size, quality, and character. If a hostel is an official member of the venerable Hosteling International organization, it's probably big, institutional, and a bit rule-laden, but predictably clean, well-organized, and family-friendly (it probably also takes in lots of school groups). Although you'll still find plenty of official HI hostels in Europe (especially north of the Alps), these days they're outnumbered by independently run hostels. Independent hostels tend to be more easygoing and colorful (or chaotic and ramshackle, depending on the place).
Amenities: In general, hostels offer no-frills accommodations in clean dormitories, which typically hold four to eight bunk beds (sometimes many more), possibly along with lockers and a sink. Mixed-sex dorms are standard (except at official HI hostels), but nearly all offer some female-only rooms. If single-sex dorms are unavailable — and a dormmate is making you feel unsafe — let the staff know, and they'll do their best to accommodate you (by swapping your bunk assignment, or perhaps putting you in a private room at no extra charge). Hostels almost always provide bedding, but the towel's up to you (though you can usually rent one for a small fee).
Bathrooms are usually just down the hall and likely have a room with a few toilet stalls, and another with showers. Most hostels offer kitchen facilities, Wi-Fi, and a self-service laundry.
Private Rooms: Most hostels offer a few private rooms; beds are roughly $5–20 more per person than what you'd pay in a dorm. These are a great value for families (four-bunk rooms are common) and couples who want privacy but don't mind sleeping separately in twin beds. Private single rooms are also available (a boon for solo travelers who aren't up for the dorm experience).
Location: Big-city hostels can be overrun by young backpackers, so if a party-hearty scene sounds more annoying than fun, pay special attention to reviews about the vibe when booking. Still, you should find plenty of urban hostels offering a more subdued atmosphere.
Rural hostels, far from any famous sights, are usually quiet and frequented by a more mature crowd, with relaxed backpackers striking up intergenerational friendships with outdoorsy retirees. While most hostels are conveniently located within easy access of public transportation, those traveling by car are smart to use that mobility to enjoy some of Europe's overlooked hostels.
Upscale Hostels: In recent years, a slew of "boutique" hostels has sprouted up. These "poshtels" usually come with funky, design-oriented decor, often with equally stylish on-site bars and restaurants. Most offer more private rooms and en suite bathrooms than your average hostel, but still come with affordable smaller dorms, shared kitchens, and lots of common areas. Of course, all that flair comes at a price — a bed in an upscale hostel can easily cost more than one at a budget hotel.
Finding and Booking Hostel Beds
HostelWorld is the dominant online resource for hostel reviews and bookings (although you may pay a bit less by reserving directly with the hostel). To reserve any official HI hostel, head to HIHostels.com. Both sites collect small nonrefundable deposits at booking.
When looking for hostels, keep the following in mind:
Consider factors other than price. You might save a few bucks by choosing a bunk in a big dorm, but you've wasted your money if it costs you a decent night's sleep. Pay attention to location and atmosphere. User reviews can be helpful, but I wouldn't pay much attention to ratings for cleanliness or helpfulness of the staff (these can be negatively influenced by first-time hostelers who unfairly hold their dorm room to hotel standards).
Be prepared for peak-season competition. The most popular hostels fill up every day; don't assume you can just show up and find a bed (especially if you want a private room). If possible, book a hostel stay as soon as your schedule is set. If you want to keep your itinerary flexible, try to book at least a day or two in advance. If a hostel shows as full online, call or email — they may be holding some beds for drop-ins. (For the best shot at nabbing a last-minute spot, arrive early in the morning, especially if the office closes at midday — otherwise you'll be just one among the scruffy gang lining up for the evening reopening, when remaining beds are doled out.)
Don't worry about HI membership. Although official HI hostels are technically for members only, nonmembers pay just a few dollars extra per night. Unless you plan to stay at a lot of HI hostels, membership probably isn't worth it, especially given the proliferation of independent hostels.
Hostel selectively. In some areas, budget hotels can make more sense than hostels. Especially if you're traveling as a couple, a cheap hotel room can beat the price of a private hostel room. This is more likely in southern Europe (Italy and Spain); the farther north you go, the bigger the price gap between hostels and the cheapest hotel rooms. (In Scandinavia, for example, locals know that hostels provide the best — and usually only — $30 beds in town...which explains all the Volvos you'll see in hostel parking lots.)
Look for unique hostel experiences. Some hostels are sightseeing destinations in themselves. For a small fraction of what you'd pay for a run-of-the-mill hotel room, you can enjoy a memorable stay in a hilltop castle (Bacharach, Germany), former stables (Nürnberg, Germany), moored ships and a converted jumbo jet (Stockholm), alpine chalets (Gimmelwald and Gryon, Switzerland), a belle époque villa (Lugano, Switzerland), former prisons (Stockholm — again — and Ljubljana, Slovenia), a medieval manor house (Shropshire, England), a 400-person tent (Munich), vintage camper trailers (Bonn, Germany), whitewashed cave houses (Santorini, Greece), artfully preserved time-warp East German apartments (Berlin), retired train cars (Scottish Highlands), former choirboys' dorms (London), and a brothel-turned-hostel (Amsterdam, of course).
More Hosteling Tips
When hosteling, it pays to pack smartly, use common sense, and take advantage of all that hostels have to offer.
Pack a few hostel extras. Bring a towel — lightweight, quick-dry towels are best — as few hostels include them with your stay (though most have towels for rent). A sleep mask and ear plugs (or headphones) help you sleep through bunkmates' late arrivals and early-morning departures. Flip-flops come in handy in bathroom stalls, and a small power strip (so lots of gear can be charged at the same time) does wonders for dormmate relations. While lockers are common in dorm rooms, they're not universal, and often don't come with a built-in lock — bring your own. Hostelers who are used to bringing a sleep sack should check ahead before packing it — concerned about bedbugs, many hostels now require you to use their linens.
Get out of your social bubble. Travelers find new friends and travel partners in every hostel. A hostel's recreation and living rooms are my favorite hangouts. People gather, play games, tell stories, share information, read, write, and team up for future travels. Even if the lights go out at 11 p.m., bunk-bed conversation can rage on. You may well find yourself propped on your elbows staring intensely into the darkness, passing around travel tales like a bucket of popcorn.
Save money by eating in. A simple breakfast is usually included in the price of your bed. Additional hearty, super-cheap meals may be served (at an extra cost but generally the cheapest hot meals in town), often in cafeteria-style settings. A typical dinner is fish sticks and mashed potatoes seasoned with conversation with new friends from Norway to New Zealand. Most hostels have a self-service kitchen, complete with utensils, pots, and pans. Larger hostels even have small grocery stores.
Seek sightseeing information. Most hostel lobbies are littered with brochures and bulletin boards alerting you to local tours, events, and public-transportation details; larger ones in bigger cities may also organize walking tours and pub crawls. Remember that your roommates or breakfast companions can also be great sources of advice.
Guard your valuables. Theft can be a problem in hostels. Wear your money belt (even while sleeping), and don't leave your phone — or anything else tempting — lying around. Don't worry — no one's going to steal your sneakers or journal. If the hostel doesn't offer lockers, consider securing your bag with a small combo lock, or at least clipping it to a bedpost. Any hindrance, no matter how small, makes it more likely that a thief will move on.
Note lockout hours. Institutional-feeling hostels may have midday lockout times (commonly 10 a.m. to 5 p.m.), when guests are required to vacate rooms (for cleaning and for safety's sake, if the office staff isn't around to keep an eye on things). Nighttime curfews and lockouts are even rarer — but check the hostel's policy before you go out for the evening. A curfew can be a big advantage: Big-city hostels that don't have curfews are more likely to have drunk and rowdy hostelers returning at ungodly hours.
Exercise tolerance. The sounds you'll hear in bigger dorm halls just after everyone's turned in remind me of summer camp — giggles, burps, jokes, and strange noises in many languages. Snoring is permitted and practiced openly. School groups can turn a normally quiet HI hostel upside down, typically over school-year weekends and at any time in summer. Try to be understanding (remember, we were all noisy kids at one time).