Finding a Good Hotel in Europe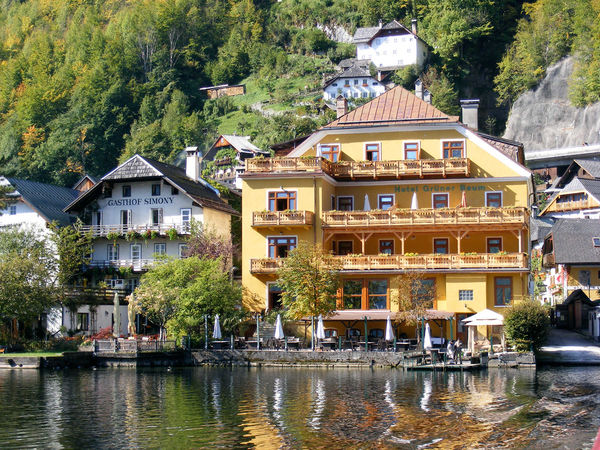 By Rick Steves
A major expense of any European vacation is the cost of accommodations. No matter where you go — whether a bustling city like Paris or a mid-sized destination like Siena — the neighborhood and hotel you choose help shape your experience. But you don't have to spend a fortune to find a nice, comfortable place to rest your head every night.
To find a good hotel, a little research goes a long way. I recommend starting with a guidebook that has a travel philosophy that matches your own. But while guidebooks remain dedicated to providing detailed hotel reviews and their best advice on the sleeping scene, the power is increasingly shifting to travelers themselves and websites like TripAdvisor.
Guidebooks
A trusted guidebook remains the best place to start your search for a great hotel. Professional guidebook writers take their jobs seriously, offering detailed hotel reviews and their best advice on the sleeping scene. Find and use a guidebook series whose travel philosophy matches yours. Get the most current edition possible — but even with the newest editions, don't be surprised if rates have increased slightly since the book was published.
Hotel Websites
If a guidebook's write-up of a particular hotel appeals to you, visit the hotel website to glean additional information, check prices, and view photos of the rooms. Some hotels (especially chain or business hotels) offer discounts only if you book on their website.
Some tips for getting the best deal online: Midweek prices are generally higher than weekend rates, and Sunday nights can be surprisingly cheap. The rates for a particular room for a specific date can change from day to day or week to week (like airline tickets), making it difficult to know when to book. On the hotel's online reservation form, punch in the dates you're considering to see what the going rate is. Look for special offers. For the best deals, book at least three weeks in advance, prepay in full, and hope you don't have to change your plans (since promotional rates are often nonrefundable).
Hotel-Booking Websites
Big hotel-booking sites can provide a wealth of information about the types of hotels available and the range of prices. But what you won't easily find on these sites are links to individual hotels — that's because the big guys want you to book through them (or their partners) for a fee. Using a booking service costs the hotel about 20 percent and logically closes the door on special deals. Instead, once you've identified a promising option, do a Google search to find the hotel's own website. You'll get more complete information, and you may save money by booking direct.
Other Online Sources
Sites such as Mobissimo and HotelsCombined compile prices from travel agencies, consolidators, and hotel websites. (If you find a deal you like, still go to the hotel's website to book a room.) If your travel dates are flexible, consider the deep discounts available on sites such as Priceline, EuroCheapo, and RatesToGo. Also consider the "air plus hotel" packages offered by some airlines and airfare aggregators.
Traveler Reviews
User-generated travel review websites — such as TripAdvisor, Booking.com, and Yelp — have quickly become huge players in the travel industry. These days, few travelers plan a trip without consulting online reviews. And I use them, too — but it's important to understand their limits.
While these sites work hard to weed out bogus users, my hunch is that a significant percentage of user reviews are posted by friends or enemies of the business being reviewed. Reviews can be skewed in other ways, too. A charming host can garner good reviews from appreciative guests who overlook other, substantial flaws. I find more and more small hotels offering a free breakfast to people who promise to write kindly about them on TripAdvisor. Conversely, several hoteliers have told me that occasionally guests threaten them with a bad review unless the hotel gives them a big discount.
Review sites can become an echo chamber, where one or two well-located, flashy businesses camp out atop the ratings. Travelers use it, like it, and rave about it, creating a self-perpetuating cycle of positive reviews. Meanwhile, a better, more affordable, and more authentic alternative may sit ignored, tucked down a side street. Perhaps for this reason, I find review sites' restaurant recommendations skew to very touristy, obvious options. Try this experiment: Check the TripAdvisor or Yelp rankings for your hometown restaurants. In my town, the top-ranked places are pretty evenly split between tourist traps and legitimately great eateries.
Review sites are only as good as the judgment of their reviewers. And someone reviewing a hotel can't judge it on a curve because, in most cases, they've only experienced that one hotel in that town. When updating my guidebooks, I spend hours each day personally visiting dozens of hotels. Only through that legwork can I be confident that I've narrowed down at least most of the well-run places in town to the handful that are the best values for my readers. I occasionally check out some top-rated TripAdvisor listings in various towns; I usually find that, when stacked up against their competitors, some are gems, while just as many are duds. I've also seen fine-value small hotels that score low on TripAdvisor, presumably because they haven't been reviewed as often.
Keep in mind that if you click through to book a room from one of these travel-review sites, you'll be redirected to a booking agency that charges a hefty commission (which hotels have had to build into their room rates — another reason most hotels offer their best deals to guests who book direct).
Don't get me wrong: Review sites can be an invaluable tool for planning a trip. I see them as a perfect complement to a thoughtfully updated guidebook. If a hotel or restaurant is well-reviewed in a guidebook or two, and also gets good ratings on one of these sites, it's likely a winner.