Hiring Your Own Local Guide: Your Trip's Most Enriching Luxury
For the price of a night in a plush hotel, you can hire a local guide for a personalized city tour.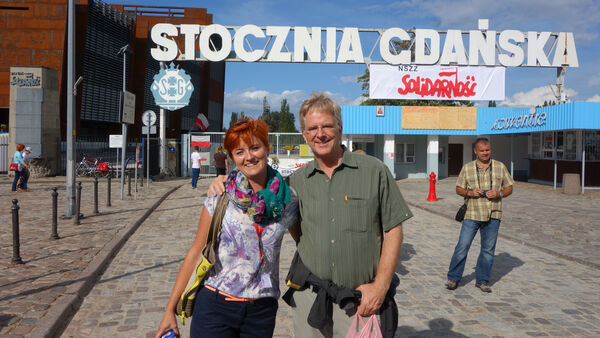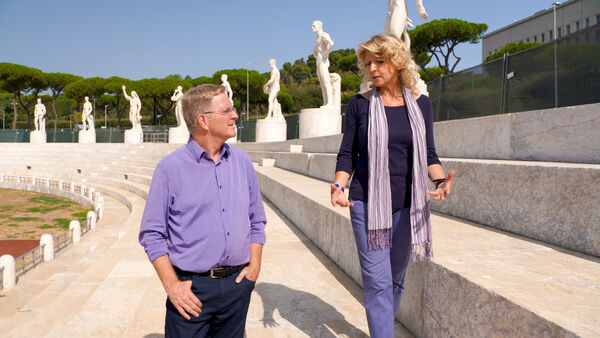 By Rick Steves
Of all the splurges that might tempt you on an overseas trip — a few nights in a stylish hotel, an extravagant meal, a souvenir-shopping spree — none are as rewarding as hiring a professional guide to show you around their hometown. While time with a private guide usually doesn't come cheap, I find it well worth the expense. It's easily one of the best ways to maximize the experiences at the heart of your trip: gaining some understanding of a different culture, discovering what's fascinating about a destination's sights, and maybe finding a personal connection with a person or people who might otherwise seem "foreign."
Hiring a local guide for a personalized city tour is basically like renting a friend who happens to be an expert at the kind of information and insights a curious visitor craves. Guides can point out good restaurants, give shopping advice, and provide transportation and sightseeing tips. In St. Petersburg, Russia, a guide showed me how to avoid ticket lines at the Hermitage Museum by buying them at the machines in the courtyard. In Lisbon, a guide named Alex took me on a little scavenger hunt through the city's castle district to show me things I hadn't noticed in 20 years of visits to Portugal's capital.
In nearly every city in Europe you can find great guides like Alex, most of them independent businesspeople scrambling to fill their calendars and earn a living. A half-day tour with a private guide usually costs $100–300. Guides generally don't charge per person, so hiring one isn't nearly as budget-straining if you can split the cost with fellow travelers. (To get some of the same local info for less, join a group walking tour or hop a sightseeing bus.)
Guides tend to charge the most in the big, touristy cities of western Europe. As with most other travel expenses, hiring a guide generally costs less the farther east you go in Europe. In places like Prague and Kraków, per-hour costs average $40.
I've found that guides who grew up behind the Iron Curtain often have especially fascinating personal stories to share of life in the not-so-distant past. One Czech guide talked of how, in her youth, she could only dream of drinking a nice cold Coca-Cola. "We couldn't buy Coke," she told me, "but we could collect the cans that tourists threw away. I had five cans; my friend had ten." This kind of real-life history brings a richness to my trip, and is always what I remember most vividly from each visit, long after I've forgotten what I ate or where I spent the night.
Italy is also particularly well-suited for time with your own guide. It has perhaps Europe's highest contrast between the quality of its sights and the quality of the information provided to visitors. Take the ancient Roman port city of Ostia: It offers a thrilling peek at daily Roman life, but the descriptions posted throughout are worthless. It was on a visit here that I learned — from my wonderful guide Francesca — of the Roman concept of aria fritta (literally "fried air"). The phrase describes any wording that, like these descriptions, is greasy and heavy but contains nothing of value. Unfortunately, much of what tourists read and hear in Italy is aria fritta.
The best guides give you just the opposite. They can bring a dusty art museum to life or use a pile of ancient stones as a vehicle for time travel. Even the most observant travelers breeze right past details that only a local would know to point out. And unlike a group tour, a private guide can share information and advice tailored to your particular interests and personality.
Guides aren't just useful for sightseeing — they're also great at enhancing cultural experiences. On one visit to Amsterdam, my guide and I spent an hour enjoying a cheese-and-wine tasting that was just as educational as (and even more fun than) our tour of the Rijksmuseum's spectacular art collection. (While hardly a foodie I'm a fan of food tours — the best ones provide wonderful insights not just into into a country's cuisine but its wider culture.) It's not a waste of your time with a guide to take a sightseeing break over coffee to learn about their city's café culture, try a bite of a favorite local pastry, and pick up some local etiquette tips.
Of course, few travelers can afford to hire a guide for each stop on their itinerary. Consider saving this treat for the destination you're most excited to visit. If you're spending a good share of your trip in one particular country, it'd be smart to enlist a guide in one of your first stops there, as much of the advice will help inform the rest of your trip. Likewise, wherever you hire a guide, arrange to meet them soon after you'll arrive in town — you'll get a city orientation and tips sure to save time and hassle throughout your stay.
It's worth the effort to be selective about which guide you hire. In the most visited cities, especially in Mediterranean countries, random guides cluster outside major sites like Pompeii, Rome's Colosseum, and the Parthenon in Athens — and judging from what I overhear once inside the turnstiles, your chances of getting someone mostly full of "fried air" are all too high. (If you do decide to hire a guide on the spot, first chat for a bit to make sure you connect.)
You have the best shot at landing a reputable guide by booking time well in advance. Check your guidebook for recommendations (when I meet particularly good independent guides, I list them in my books). For a partial list of top-notch guides available for local tours (when they're not leading Rick Steves bus tours), see my Guides' Marketplace.
Many tourist offices list independent guides on their websites. In some cities, you can book a private guide — as well as meetups, walking tours, and excursions — through Airbnb. Other resources include ToursByLocals (organized tours and private guides), and TravelLocal (small tour operators).
If you wind up wanting a guide after you've arrived in town, ask your hotelier for recommendations or drop by a tourist information office, which almost certainly has a list of independent guides and can help you book one.
For a few hours with a personable guide who knows their stuff, a tip of €10–20 is fine. European guides know to expect a tip from most American visitors, but their rates aren't dependent on substantial tips. But do pay a bit more if the guide makes any arrangements for later in your stay, or otherwise goes above and beyond to help you out.
No matter where I go, including places beyond Europe, local guides make my travels much more educational — and much more fun. This is one of my favorite travel luxuries, as every minute spent with an expert, translator, and engaging companion at my side brings meaning to my whole trip.