Hauling Home Heavenly Wines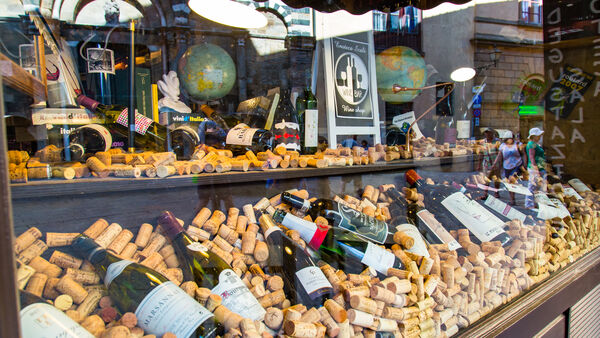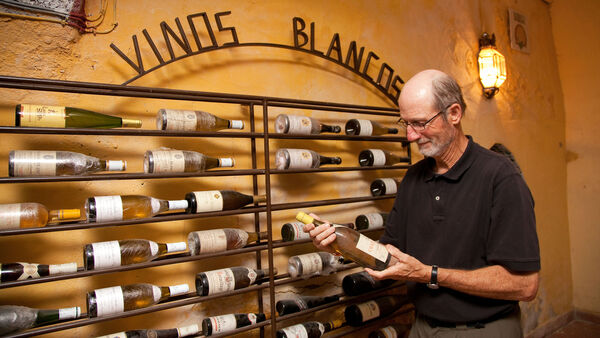 By Ruth Arista and Rick Steves
Wine lovers wandering through Europe face a continual dilemma: Savor the memories or haul a few favorite bottles home?
Despite the global-goods-on-demand world we live in today, your neighborhood wine shop can't always track down the wine you enjoyed at that Parisian café or Spanish tapas bar. Some wineries only sell their wine within their country, which makes it tempting to bring a few bottles home.
The downside, of course, is the schlepping — the scary prospect of a bottle breaking in your suitcase or the weight of the box dragging you down as you trudge through the airport. And there's the chance that the wine won't taste quite as exquisite when you're sipping it in your kitchen as it did on that piazza in Siena. You might be better off seeing wine like art — something to be enjoyed, marveled at, and remembered.
Before you purchase a bottle to carry home, ask the server whether the wine is exported to your home state. Or take a picture of the label with your phone — you can even email it to your hometown wine shop to find out if they can have the wine waiting for you when you return.
But if you can't resist bringing wine home, keep these tips in mind.
Pack softly and carry a hard suitcase. Per TSA regulations, if you purchase liquor from a duty-free shop and it's able to be screened (i.e., not in an opaque, metallic, or ceramic bottle) and is in a secure, tamper-evident bag ("STEB" for short), you can transport it in your carry-on. If not, you'll have to pack it carefully in checked luggage. This works most of the time if the bottles are thickly padded with clothing in a hard-sided suitcase (though bottles can still break); they'll also have to endure the extreme cold (or heat) of the cargo hold.
Divide and conquer. If you're traveling with a partner, divide the bottles among your bags (each bottle of wine weighs about three pounds, so five bottles means 15 extra pounds). Bring a spare fold-up tote bag or duffle for your clothes and check it so that you can bring the wine in a carry-on bag.
Know your limits. If you bring back more than one liter, customs regulations require you to pay duty tax based on the percent of alcohol (generally $1–2 per liter for wine). Couples get away with three standard 750 ml bottles, adding up to 2¼ liters. There's also a small federal excise tax.
Tell the truth. Be up front if you're over the limit. You may even benefit — sometimes the special customs lines move faster than the nothing-to-declare ones. If your wine is for personal use, the agents might not even tax you. It won't happen all the time, but many wine-obsessed travelers report that this can be the case.
---
Ruth Arista and her husband David own Arista Wine Cellars, a wine shop in Edmonds, WA. Be sure to check your state's regulations regarding bringing alcohol into the US, as state laws and regulations can vary.