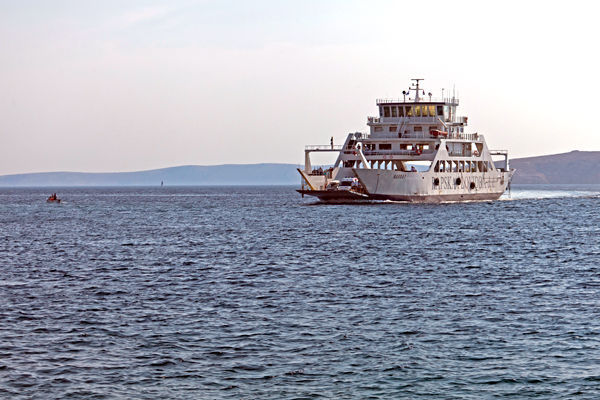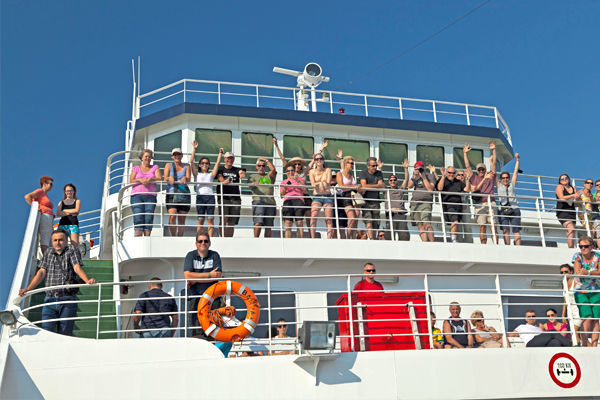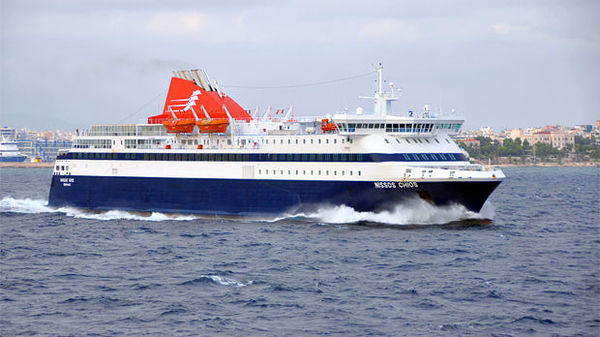 By Rick Steves
Boats can be a romantic mode of European travel. They're particularly useful for Greek or Croatian island-hopping, for Norwegian fjord gawking, or for connecting Scandinavian destinations overnight — saving both time and the expense of a pricey hotel room.
Terminology helps differentiate your options: Most boats labeled as ferries carry cars as well as passengers. Ferries move slowly but can run in almost any weather. While the number of cars is limited, there's virtually unlimited deck space for walk-on passengers. Much faster catamarans carry only passengers. They're faster but smaller, so they may indeed sell out their limited seating. While catamarans are time-efficient, they have to slow down (or sometimes can't run at all) in bad weather. Because of the high speeds, you'll likely have to stay inside the boat while en route. On many islands, the big car ferries arrive at a different point (usually farther from the main town) than the smaller catamarans (which may drop you right in the town center).
Some countries have a national ferry company (such as Croatia's Jadrolinija), but in most places, routes are operated by a variety of smaller companies. You can usually find schedules online; however, particularly in Mediterranean countries, they may not be posted more than a few days before the season starts, making it challenging to plan your midsummer trip in the springtime. Service to the smaller Mediterranean islands is particularly seasonal: Routes which run once daily in summer may drop to four days per week in shoulder season and two days per week in winter. To search for schedules, check aferry.co.uk for most of Europe, greekferries.gr for Greek island services, and VisitNorway for Norwegian fjord boats; you can also try searching for the name of the company (if you know it) that operates a particular route.
Ferry Tickets
In some cases, you can buy tickets online or at a travel agency; for others, you simply show up at the ticket window an hour before departure. During peak times in popular destinations (August, Croatia's Dalmatian Coast), get advice from your hotel or the local tourist information office about how far ahead you should book your ticket. Otherwise, the ferry could sell out and you'll be stranded on a castaway isle for longer than you intended. This is particularly important if you're driving a car onto a ferry — in which case you may need to line up hours in advance. (If it's possible to book a space in advance, do so.) Some international ferry routes are covered or discounted with a rail pass (such as Ancona or Bari, Italy, to Patra, Greece; and Sweden to Germany or Denmark).
Overnight Ferries
If you're taking an overnight ferry, consider your sleeping options. A basic passenger ticket is "deck class," meaning you'll simply have to camp out wherever you can find room. You can pay a little more for a seat. A "berth" (bed) costs more, similar to a night train. The more private your lodgings, the more you'll pay, especially if a toilet and shower are included in the compartment. You usually can (and should) reserve overnight accommodations in advance. Some Greek island ferries only allow you to reserve beds upon boarding.
On Board
On the ferry, you may be able to stow your luggage on a public rack on the boarding level; otherwise you'll haul it up several flights of stairs to the passenger decks. You can buy food and drinks on board most boats. It's not too expensive, but it's usually not top quality, either. Bring your own snacks or a picnic instead. Dining is a featured attraction on just a few ferries, such as the smörgåsbord service on Scandinavian overnight cruises.