Alexander Nesky Cathedral in Sofia

Bulgarian Folk Performance

Rila Monastery

Plovdiv Amphitheater

Nesebar on the Black Sea

Veliko Tarnovo
Tour Questions? See our FAQ | Email tour@ricksteves.com
Best of Bulgaria in 12 Days Tour
Bulgaria is a land of fascinating contrasts, with a European identity that's rooted in a unique blend of Ottoman, Orthodox, and Soviet soil. On this 12-day tour, you'll marvel at Roman outposts, mystical medieval monasteries, and a dazzling collection of prehistoric gold. All along the way, your guide will connect you with people who make their country's history, art, culture, and hospitality come to life. You'll be warmly welcomed in neighborhood cafés, rustic mountain villages, and humble monasteries. Join us for the Best of Bulgaria in 12 Days!
Dates & Prices
May 7–May 18 (Su–Th)
$3,095 + Air

May 21–Jun 1 (Su–Th)
$3,095 + Air

Jun 18–Jun 29 (Su–Th)
$2,995 + Air

Aug 20–Aug 31 (Su–Th)
$2,995 + Air

Sep 10–Sep 21 (Su–Th)
$3,095 + Air

Sep 24–Oct 5 (Su–Th)
$3,095 + Air
What's Included
You'll get at least 19 group sightseeing events — at no extra cost!
Here's what you'll see and do on our Bulgaria tour:
Sofia walking tour
Alexander Nevsky Cathedral
Q&A with a local
Dupnitsa Roma community visit
Rila Monastery
Tsarska Vistritsa royal residence
Winery and tasting
Plovdiv walking tour, including Roman Theater
Dzhumaya Mosque
Kazanlak Thracian Tomb
Nesebar walking tour
Varna Archaeological Museum
Madara Horseman
Arbanasi
Veliko Tarnovo walking tour
Tsarevets Citadel
Folk performance
Koprivshtitsa walking tour
Meet with an Eastern Orthodox priest
Plus you'll get all this, too.
A small, friendly group of 24–28 people — half the size of most tour groups
Full-time services of a professional Rick Steves guide and local experts who will make the fascinating history, art, and culture of Bulgaria come alive for you
All group transportation during our tour
11 nights' accommodations in memorable, centrally located hotels
All breakfasts and half your dinners
All tips for guides and driver
A tour kit including a guidebook (when available) and a moneybelt
Guaranteed tour price, locked in the moment you make your deposit
Tour alum discount of $50 for each tour you've taken with us
50% discount on a consulting appointment with our in-house experts to assist with your pre- or post-tour travel plans
Flexibility should you need to transfer or cancel your tour
Fine print: You are responsible for the cost of your drinks and free-time sightseeing. See our Tour Conditions for important details regarding everything listed above.
Group sightseeing events subject to change.
Itinerary
Day 1: Welcome to Bulgaria
Join your guide and group at 4 p.m. today in our Sofia hotel for a "Welcome to Bulgaria" get-together. We'll take a neighborhood stroll before enjoying our first taste of Bulgaria's rich cuisine over dinner together.
Light walking: 2–4 miles throughout the day on mostly level terrain. No bus. Sleep in Sofia.
Day 2: Exploring Sofia
Today we'll take a walking tour to uncover Sofia's intriguing past and present. We'll visit the President's Building, where we'll stop for the changing of the guard, as well as the Sofia Synagogue. We'll also tour the Alexander Nevsky Cathedral, famous for its gilded domes and masterful mosaics. Then you can "follow the yellow brick road" (Sofia has one) to explore the bustling market hall and more of the city's center on your own. We'll wrap up our day by meeting with a local, who will answer questions and tell us about issues facing Bulgaria today.
Moderate walking: 2–6 miles throughout the day with some hills and stairs. No bus. Sleep in Sofia.
Day 3: Rila Monastery
We'll dive headfirst into Bulgarian culture today with a visit to the Roma community in the town of Dupnitsa, where we'll visit kids at a local school, learn about Roma history and culture, and eat lunch together in a local restuarant. Later, we'll drive through the scenic Rilska Valley en route to our destination high in the mountains: the remote and mystical Rila Monastery. We'll take a tour of this 14th-century architectural treasure and its fabulous frescoes before heading to our countryside hotel near Rila, where we'll enjoy dinner together.
Moderate walking: 2–6 miles throughout the day with some hills and stairs. Bus: 4 hours. Sleep near Rila.
Day 4: Bessa Valley Wines
This morning we'll visit the countryside residence of the Bulgarian Royal family, Tsarska Bistritsa. After lunch together, we'll depart the countryside for the city of Plovdiv, stopping where merchants from Troy journeyed 4,000 years ago: a Bessa Valley winery. We'll learn the history of some of Europe's oldest vineyards — from ancient times to the Communist "collective era" to the entrepreneurial present — and enjoy a tasting. Then we'll continue on to Plovdiv, one of Bulgaria's most delightful cities, where we'll enjoy dinner together.
Moderate walking: 2–6 miles throughout the day with some hills and stairs. Bus: 4 hours. Sleep in Plovdiv.
Day 5: Renaissance Plovdiv
Once the capital city of ancient Thrace, Plovdiv is actually older than Athens and Rome, with archaeological relics dating back 7,000 years. We'll start our day with a walking tour of Plovdiv's old town, including Trajan's second-century Roman theater and its commanding view of the city. We'll also visit the structures that Plovdiv is proudest of: the old town's unique collection of elegant, pastel-pretty "Bulgarian Renaissance" homes from the 19th century, and the Dzhumaya Mosque, the oldest in Bulgaria. The remainder of the day is free for you to explore more of this cultural and cosmopolitan city.
Strenuous walking: 2–8 miles throughout the day with lots of hills, stairs, and uneven terrain. No bus. Sleep in Plovdiv.
Day 6: Kazanlak and Burgas
We'll drive to the Black Sea today, stopping in Kazanlak for lunch together and to visit some of the greatest examples of early Hellenistic art: a fourth-century BC Thracian tomb covered with magnificent murals, and another packed with beautifully preserved gold and bronze artifacts. We'll end our day with dinner together along the seaside in the lovely port town of Burgas. Enjoy a post-dinner stroll through the city's historical center or follow the picturesque promenade on Burgas Bay.
Light walking: 2–4 miles throughout the day on mostly even terrain. Bus: 7 hours. Sleep in Burgas.
Day 7: Nesebar and the Black Sea
This morning we'll hop aboard our bus and head for the little island town of Nesebar, connected to the rest of Bulgaria by a narrow isthmus. We'll take a time-tripping walk through the old town, learning about its important Greek, Roman, Byzantine, Bulgarian, and Turkish past — a lot happened in this tiny place! We'll enjoy free time for lunch and exploration then drive along the Black Sea coast on our way to the Naval capital of Bulgaria — Varna. We'll settle into our hotel and get oriented to this bustling city before setting you free to relax on the beach, stroll around town, take a boat ride on the Black Sea, or sample the local catch direct from the fishermen.
Moderate walking: 2–6 miles throughout the day with some hills and stairs. Bus: 3 hours. Sleep in Varna.
Day 8: Treasures of Varna
We'll start our day with a tour of the Varna Archaeological Museum where we'll marvel at the oldest gold jewelry ever discovered. Then we'll enjoy a short walking tour, admiring the city's beautiful architecture and elegant churches. The rest of the afternoon and evening are yours to explore this modern town and stroll the extensive waterfront park and promenade.
Moderate walking: 2–6 miles throughout the day with some hills and stairs. No bus. Sleep in Varna.
Day 9: Over the Balkan Range
Today we'll drive up and over the green Balkan Range to one of Europe's most dramatically situated towns: Bulgaria's medieval capital of Veliko Tarnovo. En route we'll see the Madara Horseman, carved high into a rock cliff 13 centuries ago, and stop to tour the stuck-in-time village of Arbanasi. Tonight we'll enjoy a hearty dinner together and admire the striking night view of Veliko Tarnovo's illuminated citadel across the valley.
Light walking: 2–4 miles throughout the day on mostly level terrain. Bus: 5 hours. Sleep in Veliko Tarnovo.
Day 10: Veliko Tarnovo
Today we'll walk from one hill to the next, learning about Veliko Tarnovo's role in the medieval birth of the Bulgarian Kingdom, its 14th-century fall to the Ottoman Turks, and the 19th-century uprising that led to the end of Bulgaria's Ottoman occupation. As the story unfolds, we'll wind our way along narrow cobblestone streets, meeting local artisans along the way, then finally conquer the ruins of one of Europe's mightiest citadels. After our trek together, you'll have free time to continue exploring this unique town or to just work your way back through the medieval streets to where we started. We'll meet up later this evening and drive to a nearby community center to enjoy a fabulous folk performance.
Strenuous walking: 2–8 miles with lots of hills, stairs, and uneven terrain. Bus: 1 hour. Sleep in Veliko Tarnovo.
Day 11: Village to City
This morning we'll visit the remote town of Koprivshtitsa. In this postcard-perfect setting, ringed by the Sredna Gora mountains, we'll walk the cobblestone streets and visit a few houses which have been turned into museums to learn about those who once lived here. Then we'll stop at the local Eastern Orthodox church, where we'll enjoy the unique opportunity to chat with the priest over lunch. This afternoon we'll return to Sofia and have a festive final dinner together, sharing travel memories and toasting new friends.
Light walking: 2–4 miles throughout the day on mostly level terrain. Bus: 6 hours. Sleep in Sofia.
Day 12: Tour Over After Breakfast
Breakfast is provided, but there are no group activities today. Bulgaria's international airport is just outside of Sofia, or you can hop a train to other European cities. Your guide will help get you pointed in the right direction. Radvayte se na pytuvaneto!
Itinerary specifics subject to change.
Physical Demands
Our tours are physically active! It's an essential part of the Rick Steves tour experience. On our Best of Bulgaria in 12 Days tour — among other things — you'll need to happily...
Carry/roll your luggage over uneven pavement (possibly several blocks) and up stairways to reach your hotel, then up several flights of stairs to reach your room.
Be on your feet, walking and standing, for up to three hours, indoors and outdoors, in all weather conditions.
Sleep with street noise and no (or weak) air conditioning.
After orientation and transportation lessons, be able to navigate towns and cities on your own.
Walk up steep streets to the Tsarevets Citadel in Veliko Tarnovo.
Reviews
Michelle
Tour: 06/19/22
Overall rating:
Very knowledgeable guide. No hassles. Great group of tour companions. What a beautiful country.
Favorite "WOW" moment
"Rila monastery and the 7000 year old jewelry in Varna"
Katherine
Tour: 06/19/22
Overall rating:
We selected this tour sort of randomly, as it was one of the only ones left with space. I am SO GLAD we did. Bulgaria is pretty amazing! Our tour guide, Stefan, was top notch. A real ambassador for his country.
Favorite "WOW" moment
"The Rila Monastery is an obvious wow moment. Additional wow moments came from side conversations with Stefan about what it was like, growing up in n communist Bulgaria, and the mind blowing changes that have occurred during his lifetime. It's hard for us to imagine, as Americans."
Antonia
Tour: 06/19/22
Overall rating:
I was pleasantly surprised by every aspect of Bulgaria. After listening to the Rick Steves Audios with Stefan Bozadzhiev, I remarked- I would give anything to have him as my guide. So happy he was our guide! Stefan brought Bulgaria to life for us and our group of friendly travelers.
Favorite "WOW" moment
"Rila Monastery,and the Black Sea"
Mary
Tour: 06/05/22
Overall rating:
Wonderful tour group to learn about the ancient history of Bulgaria, to explore its many monuments and cities, and to meet its wonderful, fun-loving people.
Favorite "WOW" moment
"The Rila Monastery was my first but not my last "wow" moment. Its setting in the mountains was awesome, the richness of its accommodations impressive, and the artistry of its decorations was purposeful (designed to keep people from straying into evil ways)."
Julie
Tour: 06/05/22
Overall rating:
I had no expectations about this tour. Everything about it was an unexpected delight, from the things we were supposed to see, to the special places that no visitor would experience without being on this tour and having such a guide that knows every inch of the country. The lodging was great and the food was incredible.
Favorite "WOW" moment
"We were the special guest of a folk dance performance that went nonstop for nearly an hour. The musicians played and played as one folk dance after another was performed."
Deborah
Tour: 06/05/22
Overall rating:
We knew virtually nothing about Bulgaria when we booked this tour. Our tour guide was AMAZING. We learned so much about the country - history, religion, important sites to see, cultural experiences, etc. Our group was small and comfortable. Hotels were great, food was wonderful, and we came away feeling like it was well worth our time and money!
Favorite "WOW" moment
"I loved the carpet weaving factory tour, Plovdiv (and the Bishop's Basillica), and wandering the streets of Nessebar."
Jacob
Tour: 06/05/22
Overall rating:
The Best of Bulgaria tour is the perfect blend of larger cities and small villages. Our guide Stefan brought his country to life through his seemingly unending knowledge of Bulgarian culture, art, and history. The food we had on this tour was amazing, as was the Rakia. Our accommodations were all very nice and conveniently located in each city we stayed in. I would recommend this tour to anyone, as it is an awesome way to explore this beautiful and unique part of Europe.
Favorite "WOW" moment
"My "Wow" moment was on the last day of our tour on our way back to Sofia, we stopped in the small village of Asenovo where we ate lunch at the mayor's house, cooked by his wife. Their hospitality and generosity were truly incredible, as was the food."
Melody
Tour: 05/22/22
Overall rating:
I did not know what to expect from Bulgaria, so was very pleasantly surprised at all I saw and experienced. It is a beautiful country, and each day just got better and better as we progressed through the tour. The topography includes mountains covered in gorgeous deciduous forests, vast areas for agriculture, vineyards, Damask rose fields, the Baltic coastline, large cities and small villages, and very rough roads!
Favorite "WOW" moment
"The evening of superb folk music and dance and costumes; walking in the deciduous forests; sampling a Bulgarian train ride; exploring a Russian submarine; visiting a school on awards day when the students put on a musical program for their parents; homemade lunch with a priest in a picturesque little village; Veliko Ternovo, Rila Monastery... every day had it's wows"
Pam
Tour: 05/22/22
Overall rating:
We were the first tour in 2 1/2 years. Our guide, Yuri, made this trip great, because he was so flexible and able to provide the best overall experience.
Favorite "WOW" moment
"There wasn't one particular wow moment, since our activities were so diverse. Rila Monastery was spectacularly beautiful as well as the Church of the Nativity. The folk dance presentation, the school children's presentation as well as having lunch with the priest were also high points."
Roger
Tour: 05/22/22
Overall rating:
Tour guides were very informative and fun. They had or would find answers to your questions. Beautiful Country.
Favorite "WOW" moment
"Taking the communist train, visiting Russian Sub and Glass manufacturing"
Michael
Tour: 05/22/22
Overall rating:
Very good guides and a good itinerary
Favorite "WOW" moment
"Riding the old Soviet era trains"
Victoria
Indianola, WA
Tour: 09/22/19
Overall rating:
We had a wonderful experience on our second Rick Steves tour. We liked how the tour was organized with the variety of experiences we had. Bulgaria is a very interesting country. Stefan was a great tour guide, so knowledgeable and fun to be with!
Favorite "WOW" moment
"I loved meeting the Roma students in Dupnitsa at the local school and hearing them speak in English, sing and dance for us. They were wonderful and our lunch in a Roma home was good. After that we visited the Rila Monastery which was amazing experience even in the misty rain. My husband Lee liked Varna city where we watched the sunset on the Black sea. His wow moment was after the sunset we found people dancing in the square to Bulgarian music, having a great time. We watched for over an hour."
Mary
Houston, TX
Tour: 09/22/19
Overall rating:
Thoroughly enjoyed it. Learned so much history and our guide was very informative with any questions asked. I definitely would recommend this tour.
Favorite "WOW" moment
"There was more than one "wow". I enjoyed watching and then joining the folkloric dance group. Nessebar and the Black Sea were awesome. Wine tasting is always a plus at Bessa Valley and of course all the museums and archeological sites!"
Charles
Asheville, NC
Tour: 09/22/19
Overall rating:
It was an excellent experience. Extremely informative and educational.
Favorite "WOW" moment
"Realizing that the archeological skeletal seen in the museum in Varna with many many gold accompanying artifacts was 7000 years old, predating the pyramids by thousands of years."
Peter
Peruibe, SP
Tour: 09/08/19
Overall rating:
Excellent, even though our expectations were high given the positive reviews. HOTEL COMMENTS START HERE (not enough room below!) Hotel Crystal Palace: Room excellent. Breakfast excellent. Evening meal Sep. (paid by R.Steves) was average, and of limited quantity (unusual for Bulgaria). Ramada Plovdiv Trimontium: Room basic. No safe. No A/C first night, but worked second night. Breakfast v. good. Meal out first night paid by R.Steves was excellent. Hemingway meal was also excellent. Go to 11.
Favorite "WOW" moment
"The view from Hotel Gurko, Veliko Tarnovo, but there were many others close. For example, the economic review by Prof. Krassen Stanchev was outstanding."
Donna
Galena, IL
Tour: 09/08/19
Overall rating:
the history of Russian rule was quite informative. The churches were quite interesting.
Favorite "WOW" moment
"The Cathedral in Sophia was fantastic. So were a lot of other churches."
Irma
Coeur D Alene, ID
Tour: 09/08/19
Overall rating:
It was a terrific experience, full of pleasant surprises. So much variety: architecture, languages/alphabets, food, cats, terrain, etc.
Favorite "WOW" moment
"My wow moment was visiting the two schools. They are proof that kids are the same everywhere. My haunting moment came after their presentation when they were answering our questions and asking their own. One of the questions from a young man was whether or not it was true that American teachers had to carry guns. He had seen that on the internet. We assured him they don't. But the fact that our gun violence evoked the question from a young man in Bulgaria is unsettling."
Garry
Coeur D'alene, ID
Tour: 09/08/19
Overall rating:
Another great tour experience. I can now certainly answer the question: "Why Bulgaria." The tour was well paced and the accommodations were great.
Favorite "WOW" moment
"The principal "wow" moment was the visit/lunch with a Roma family. It broadened my understanding of these people."
Susan
Columbia, CA
Tour: 09/08/19
Overall rating:
This fifth RS trip was so special! I now have a better understanding & appreciation of Bulgaria - its history, culture, geography & present issues. The trip was well-paced, and experiences were varied. This trip takes a deep dive into the dramatic history of this land. Our guide Stefan is passionate! This shows his dedication to his homeland. His ability to make the connections between the past and the present was critical for a successful trip. We were eager laarners and he was there for us.
Favorite "WOW" moment
"As always, one "wow" is impossible. Should I say the sunset on the Black Sea, the Bulgarian Renaissance architecture, or the monastery in the mountain mist? I choose Stefan's story about how the Bulgarian people rose up and stopped the train to save Jewish lives bound for death camps. Definitely!"
April
Plymouth, WI
Tour: 09/08/19
Overall rating:
We now have a much better understanding of Bulgaria's history, culture, geography, and present issues. We were fortunate to not only have Stefan, an enthusiastic and passionate Bulgarian as our main guide but also Eszter, an enthusiastic and passionate Hungarian as an assistant guide, and because of this, we learned not only about Bulgaria but also Hungary and how both dealt with the past and are presently dealing with current issues. We appreciate the balance between organized and free time.
Favorite "WOW" moment
"Stefan has to be our WOW moment. He is one of the best guides we've EVER had on a tour anywhere in the world. Several other wow moments were wandering about Plovdiv and in the village of Koprivshtitsa, listening to Stefan's stories and Professor Krassen Stdsnchev's economic review of not only Bulgaria but Eastern Europe and Europe in general, and the school visit to the small rural village of Dupnitsa."
Risë
Vancouver, WA
Tour: 09/08/19
Overall rating:
Favorite "WOW" moment
"It was less a moment than a regular feature, during bus rides Stefan shared information on the history and his personal history in Bulgaria that made the trip so much more meaningful."
Matthew
Los Olivos, CA
Tour: 09/08/19
Overall rating:
Everyone asked us.."Why Bulgaria?" My answer now?....Because it is AWESOME!!!! We were looking for a tour that was off the beaten track, to an area that might not have the huge tourist impacts that so many destinations in Western Europe are experiencing. As the old Eastern Bloc countries shed the shackles of communism, and reach to the West as their economies grow and the countries begin to prosper, we thought it was a perfect time to make a visit. This Bulgaria Tour was the perfect choice!
Favorite "WOW" moment
"WOW was commonplace on this trip. We enjoyed the larger cities of Sofia, Plovdiv, and Varna (on the Black Sea). The cities were inviting, friendly, and beautiful. There was a big contrast between the elegant and colorful Baroque architecture and the stark ugliness of the buildings built under communist occupation. The Old Town area of Plovdiv was incredible. We LOVED the small town of Koprivshtitsa, Nesebar on the Black Sea, and a big WOW came with the serenity and beauty of Rila Monastery."
Sasha
Marietta, GA
Tour: 08/25/19
Overall rating:
It was great! I had an amazing time and learned so much. I laughed a lot. Stefan was funny AND interesting.
Favorite "WOW" moment
"I really liked the "quiet" in Veliko Tarnovo. It felt like a place that i would never have found on my own. My other Wow was realizing that communism was not something that far removed from current day. I had not been anywhere like Bulgaria before. Visiting the Roma village was uncomfortable but also very eye opening. I loved the kids and teaching them "head, shoulder, knees, and toes". :)"
Susan
Bellevue, PA
Tour: 08/25/19
Overall rating:
The Best of Bulgaria tour was great. I really enjoyed this tour. I enjoyed walking through the various cities and towns, learning about the history and culture. Bulgaria is an ancient land and I loved how they preserved their history. The tour had a nice balance of organized activities and free time which allowed me to do some exploring on my own. The Bulgarian people were very friendly and seemed pleased when I attempted a few words in Bulgarian. And our guide Stefan was superb.
Favorite "WOW" moment
"It is difficult to pick just one as there were so many amazing experiences. But I think the visit to the school in Dupnitsa has to be placed at the top. When we arrived one adorable little girl came running up to greet us - with a huge smile on her face, so excited to meet us. The children sang and danced for us which I thoroughly enjoyed. We also got to talk to their teacher, an amazing woman who obviously cares deeply for her students."
Michael
Eagan, MN
Tour: 08/25/19
Overall rating:
"Why Bulgaria?" I had answered by saying it was the most exotic tour offered, other than Turkey. But it turned out that Bulgaria isn't really all that exotic (compared to India, say). Still, it is an interesting country, the people were friendly, the guide, Stefan, was outstanding, our fellow-travelers were terrific. Unfortunately, my wife had a bad cold, with cough and sinus, from near the beginning, and I picked it up. Then a G-I problem ran through the bus. Then the bed bugs.
Favorite "WOW" moment
"The two musical performances toward the end."
Ellen
Ames, IA
Tour: 08/25/19
Overall rating:
Bulgaria is ancient, complex, interesting, and diverse. With Stefan as the guide we had an incredibly rich, informative, and entertaining opportunity to really learn the history and culture of this beautiful country. We have traveled on tours and independently for 15 years. Stefan is the best guide we have ever had. With both of his parents history teachers in the Communist era he provided honest and open insight into Bulgaria's tumultuous past and present. Fascinating! Bravo Stefan!!
Favorite "WOW" moment
"Standing above the ancient Roman Amphitheatre hearing musicians practicing from a nearby concert hall and viewing the statue of a music professor who was imprisoned by the Communists for making jokes about the political system. He was murdered after 2 months in prison by criminals, who were rewarded with freedom by killing off a member of the intelligentsia. Powerful moment for our senses."
Stevan
Ames, IA
Tour: 08/25/19
Overall rating:
Both Bulgaria's place in world history and its present day culture are showcased well in this 12 day tour. Our guide Stefan, a native Bulgarian with a law degree, was absolutely superb. His knowledge, compassion, forthrightness, and story telling ability provided us with insight we would never have acquired on our own. Stefan is a true professional, who articulates well his passion for Bulgarian history and culture.
Favorite "WOW" moment
"Looking out the window of our Veliko Tarnovo hotel room at a behemoth Communist monument and trying to grasp a political system where the individual is so insignificant. That was a powerful moment, really mind boggling, and a poignant reminder of what can occur when democracy dies."
Jane
Fort Collins, CO
Tour: 08/25/19
Overall rating:
I feel that I've experienced Bulgaria! Walking the streets of Sofia and roads of the Roma neighborhood in Dupnitsa, as well as the diverse other towns and villages, each with its own story and culture. I appreciate learning about Bulgaria while riding through the mountains, walking towns and museums, meeting people who live there. So much history happened in this country that I knew nothing about! Tour was well organized. Group time and free time. Great group of people, guide, driver, food.
Favorite "WOW" moment
"Only one?! Dupnitsa: The bus pulled up in front of the school and a little girl wearing a dress, white tights, flowers in her hair, and a huge smile climbed the fence to greet us. I loved the kids' performance, singing, dancing, history, culture. They have a dedicated and loving teacher. Same theme, Golgovo: visiting school, mayor's office, home with lunch and music."
Susan
Newport Beach, CA
Tour: 08/25/19
Overall rating:
This was an amazing trip exploring a part of Eastern Europe that few Americans even think about visiting. Our guide Stefan was incredible - his enthusiasm was infectious and his love for his country was clear. I learned so much from him, not only about the incredible depth of history this country has but also about the challenges they face today and the resiliency of the people. The diversity of geography was amazing - mountains, arid stretches, farmland and the Black Sea coastline.
Favorite "WOW" moment
"My "wow" moment was watching the folk dancing and singing presentation at the cultural center outside of Veliko Tarnovo. They were not professionals, but they were so very good. The enthusiasm and intricacy of the dancing, the beautiful traditional costumes, and the music were all incredible."
Jennifer
Morgantown, WV
Tour: 08/25/19
Overall rating:
We had a lovely time in Bulgaria. Our tour buddies were inquisitive and our guide, Stefan, was engaging and enthusiastic about introducing us to his country and culture. We enjoyed the lack of tourist crowds and the friendly Bulgarian people.
Favorite "WOW" moment
"My "wow" moment was listening to Stefan recount the story of how Bulgaria saved its Jewish population during WWII. He spoke with such passion and feeling that I got tears in my eyes!"
Jan
Seattle, WA
Tour: 08/25/19
Overall rating:
Learned the history of Bulgaria and current issues. Saw a lot of churches and architectural museums Beautiful country Enjoyed the connection to the people The Black Sea is beautiful
Favorite "WOW" moment
"The show put on by the kids in the first school and the walk through the Roma community The folk dancing I also enjoyed the artisans"
Lance
Seattle, WA
Tour: 08/25/19
Overall rating:
This was different than past tours in that it seemed more educational. Stephan's talks about the country's history and political changes were very interesting. The only complaint, which RSE is not responsible for, is the many cases of diarrhea in the group and the bed bug attack at the monastery.
Favorite "WOW" moment
"The poverty witnessed at the Roma part of town (forgot which town). I'm glad it was included in the tour."
Glenn
Las Vegas, NV
Tour: 06/23/19
Overall rating:
We had a very nice time in Bulgaria. Bulgaria surprised us in many ways. The larger cites were fun and modern with a friendly energy, people out in the parks and on the plazas enjoying all that a Bulgarian summer has to offer! We were also surprised by the amount of Bulgarian history that we covered. The Turks, Romans, Greeks and those Thracians! It was interesting visiting the Roma and Muslim communities to understand fully the country.
Favorite "WOW" moment
"My wow moment was the folklore show. It was private, front row experience highlighting the culture and traditions of Bulgaria through sand and dance. My camera never stopped firing, as I enjoyed the costumes, choreography athleticism of the troupe."
Miles
Oakland, CA
Tour: 06/23/19
Overall rating:
Stefan and our bus driver conducted a very efficient and interesting tour. Fellow tour members were friendly, cheerful, and helpful. Sofia is a beautiful, vibrant, and historic city. All of Bulgaria seemed very beautiful to me. The historic places we visited were all very interesting and worth the visit. I couldn't grasp ahead of time why we'd stay overnight at Rila Monastery, but I found out it was an amazing experience!
Favorite "WOW" moment
"There were several, of course, but I was happily surprised to visit the beautiful Russian Church on a hillside where we ate a "bag lunch" one day. And Nesebar was VERY much more than just a resort town on the Black Sea. My secret mission for the trip was to swim in the Black Sea which I accomplished there. And the sunsets there were gorgeous!"
Yvonne
Canadensis, PA
Tour: 06/23/19
Overall rating:
Being introduced to a little known nation was fantastic. I saw so much in a short time, met locals and got a feel for their history and culture. The wine was also great and the food was good. I saw so much from the Rila Monastery (and attending a service and seeing a monk road the grounds with his dog in the evening) to dipping my feet into the Black Sea,
Favorite "WOW" moment
"I don't think I have one "wow" moment but many.The cooking demo in Tarnovo with dancing in the small hotel was fantastic. Having dinner overlooking the Black Sea was also memorable.The folk singing and dancing show was certainly high on the list. Waking up to a view of the Black Sea and a night in a monastery listening to the stream outside were unique. Our guide Stefan and our driver Ilya were top notch."
Sally
Seattle, WA
Tour: 06/23/19
Overall rating:
I went to Bulgaria fairly ignorant - I knew its general history (very, very generally) and where it was located geographically. I came away loving this land and looking at how in spite of its twists and turns through history, its people are kind, culture colorful, food so tasty - and the wine - how had I never heard about Bulgarian wine before?!?!
Favorite "WOW" moment
"In Veliko Tarnovo we did a cooking demonstration. While we were waiting for the goods to cook, we started doing Bulgarian dancing. A local person driving up the street stopped in front of the taverna, saw us dancing, put the car in park and came in to dance with us a few times around the circle. He then waved good bye, got back in his car and drove off. He didn't know the guide or the teacher - just joined in the fun! Great image of Bulgarian people and culture!"
Mary
Las Vegas, NV
Tour: 06/23/19
Overall rating:
This tour was a fun and informative introduction to a country that is off the radar for most Americans, but shouldn't be. Stefan, our guide, was a very passionate and knowledgeable ambassador for his country. The one shortcoming was the museum-lecture format that we encountered a number of times. While each museum contributed to the fascinating history of Bulgaria, perhaps there is a more engaging way to present the information.
Favorite "WOW" moment
"Bulgaria's wows are quieter, yet they stay with you in their own way. The Orthodox churches are quite captivating and beautiful, while Bulgaria's cities have a way of reeling you in. Each city has sights worth seeing, with opportunities for enjoying the scene and hanging out alongside locals, a true back-door experience. The visit to the Roma community was also very enlightening."
Paul
Renton, WA
Tour: 06/09/19
Overall rating:
I only check "very good" as the night in Rila Monastery was miserable. Should be a day trip and overnight else where. Other than that, the guide Stefan was excellent and the experience was a joy.
Favorite "WOW" moment
"Many favorite moments, liked Sofia, Plovdiv, especially Nesebar and of course the artists of Valinko Teranova (sp)."
Regina
Surprise, AZ
Tour: 06/09/19
Overall rating:
Absolutely awesome. Our 4th tour and we r ready to sign up for Turkey. Stefan is the best.
Favorite "WOW" moment
"The entire trip. Loved the cultural dances and songs. Loved visiting the school. Loved listening to Stefan's pashion for his country."
Michael
Surprise, AZ
Tour: 06/09/19
Overall rating:
The tour was everything I expected. Bulgaria and the Balkans are an area that most Americans do not know a lot about. Stefan did a great job with all aspects; culture, geography, history, life under communism, life after communism, the people, how Bulgaria gets along with their neighbors etc.
Favorite "WOW" moment
"My favorite "wow moment"; visiting with the children. Kids are kids no matter where they live or who they are. Stefan and the tour did a great job letting us see life in Bulgaria both in the rural areas and in the cities."
Lourdez
Singapore, 01
Tour: 06/09/19
Overall rating:
Bulgaria is very beautiful country. We got to see many Christian Orthodox Churches that really amaze me, beautiful countryside, historical and community. We enjoy a lot and have fun with our tour guide Stephen, He is very experience and knowledgeable tour guide.
Favorite "WOW" moment
"Favourites moment liked, Sofia, Veliko Tarnavo, Nesebar and the Black Sea i enjoy the most."
Mele
Edmonds, WA
Tour: 06/09/19
Overall rating:
Very good. Learned so very much about Bulgaria history, politics and culture. Beautiful. Country. Very friendly and welcoming people in the villages. Such great experiences with individual families.
Favorite "WOW" moment
"visiting the Rila Monastery. Amazing place, wonderful drive up the hill, and beautiful countryside. Would have been fun to stay for a couple days and climbed in the hills. The room tours were fascinating - of history and local knowledge."
John
Spokane Valley, WA
Tour: 06/09/19
Overall rating:
We got the see a lot of Bulgaria's beautiful countryside, MANY churches, and archeology museums. It seemed like we were seeing the same thing over and over again.
Favorite "WOW" moment
"Rila Monastery was both the high point and the low point of the tour. It is a beautiful facility in an amazing setting. It also had the worst accommodations. Spartan is fine, but every fixture in the bathroom perpetually leaked [INVALID] including the base of the toilet which kept the floor soaked. Bedbugs were encountered by members of our group and the local dining was poor. Rila is a great day trip but no tour should overnight there."
Mary
Wichita, KS
Tour: 05/19/19
Overall rating:
Bulgaria and Stefan and Ilya exceeded all Expectations for an interesting, informative experience. Several "back door" Activities (lunch in a Roma community, a preschool graduation, sleeping at a monastery) made this a trip full of wow moments. .
Favorite "WOW" moment
"The preschool graduation at which the town mayor spoke and awarded diplomas to the children. No dry eyes in the crowd of proud parents and respectful Americans."
Gina
Coupeville, WA
Tour: 05/19/19
Overall rating:
An excellent example how much I enjoyed the tour is evident now - now that it is two weeks after tour end - I cannot stop thinking about Bulgaria. There were so many interesting sites, stunning countryside, beautiful arts and crafts, very friendly people, and so much history in this country. Yes, I would go back to Bulgaria.
Favorite "WOW" moment
"The WOW moments were; I define "wow" as the moments when I felt a deep connection to the people, when hearing a story from history that caused tears to fill my eyes or when the guide, Stefan, brought Bulgarian history or beauty to life. I don't have enough space to fully describe all the moments. WOW; the Roma school, Stefan reading the epithath of a young woman from Plovdiv, or Stefan singing at the Thracian cave site. & Roman road, Serdika subway station, impressive."
David
Coupeville, WA
Tour: 05/19/19
Overall rating:
We really enjoyed our trip to Bulgaria. It was our third Rick Steves tour and we really appreciate not having to drive, park, and search for places to stay. We enjoy interacting with the other members of the group and reflecting on the experiences that we share.
Favorite "WOW" moment
"The wow moment of this trip from a positive perspective was the behind the scenes exhibits at Rila Monastery. Unfortunately, the other thing that literally made me said 'wow' out loud was our experience in the elementary school that we visited, wherein a young boy who was part of the program asked whether or not it was really true that teachers in the U.S. carried guns."
Diane
Chico, CA
Tour: 05/19/19
Overall rating:
I really enjoyed this tour. Bulgaria is a beautiful country. I was troubled by the poverty I saw, but amazed by the resilience of the people. I appreciated that I was exposed to the Roma community and got to interact with the locals on many occasions. I loved that our busdriver Iliya joined us for many of our activities.
Favorite "WOW" moment
"I loved the monastery high in the mountains, the beautiful church and service, and the tour of the buildings and grounds."
Joan
Puyallup, WA
Tour: 05/19/19
Overall rating:
When we told friends that we were going to Bulgaria, they said,"Why on earth would you want to go to Bulgaria?" Having been on several other Rick Steves trips, we knew that this would be the best way to see a country that few have visited. We were not disappointed. This country is a treasure of history, beautiful scenery, gorgeous churches and well done archeological museums. We joined a wonderful, friendly group of folks who made the tour unforgettable.
Favorite "WOW" moment
"Our surprise stop in the Valley of the Roses and visit to the rose distillery was a lovely additional bonus of travelling when we did, early in the season. The fields of roses were in bloom and the fragrance was heavenly. It was very interesting to learn about the distillation process and to see the workers doing their magic with roses."
Bob
Puyallup, WA
Tour: 05/19/19
Overall rating:
I had a wonderful tour of Bulgaria under the leadership of Stefan. The thing that stood out the most for me was the personal interactions we had with the people of Bulgaria. Stefan made sure we had as many first hand experiences as possible. It was also interesting to see how Bulgaria is still transitioning in leadership and infrastructure from being under former communist rule to the present democracy.
Favorite "WOW" moment
"Our group attendance at a preschool graduation ceremony in Glogovo. Listening to the departing children sing songs and recite verses of thanks to their teachers for their years of learning was very moving. It was also touching to witness the tears of appreciation from their parents. I enjoyed having the opportunity to hear from the school principal and observe her love and concern for the students. It was fun to share in the local pastries after the ceremony. What a great experience!!"
Doug
Mission Viejo, CA
Tour: 05/19/19
Overall rating:
This was a great opportunity to learn about a historically rich part of the world which is not well known to most Americans. Having guides who had lived in Bulgaria helped us to gain insights about the people and their ways of life. Visiting the Roma community and the Bulgarian Muslim community were two priceless experiences that would be impossible on our own.
Favorite "WOW" moment
"Thank you for the inside view of a Roma community. It was touching and memorable enough to rate a big "wow". We have also talked with native Bulgarians and we understand that not everyone sees this cultural "divide" in the same way as our hosts in the Roma community, but that just helped us see how people in any country (e.g., the USA) can widen or narrow divisions between groups of people through their understanding or lack of understanding... through listening and learning."
When To Go & Weather
May, June, and September are the best months for visiting Bulgaria, with pleasant weather, lighter crowds, and the full range of tourist fun.

Bulgaria/Sofia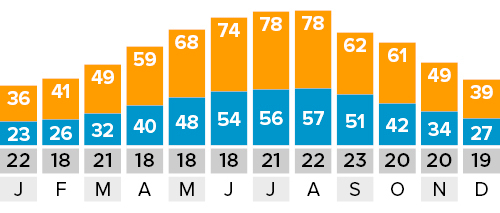 Hotels & Flights
Tour Hotels
In case you wish to book pre- or post-tour hotel accommodations, the contact information for the tour's first and last hotels is included in your tour confirmation email as well as in the Itinerary section of your tour account. One month prior to the tour departure, you'll find the directions to your first tour hotel and a complete list of hotels where we'll be staying while on tour in the Documents section of your tour account.
Flights
Our tours don't include airfare, so your flight arrangements and transfers are completely up to you.
Most tour members arrange to fly into and out of Sofia (SOF).
We suggest arriving a day or two before your tour begins to allow ample time to get over jet lag and be well-rested for the first few days of your tour.