Alexander Nesky Cathedral in Sofia

Bulgarian Folk Performance

Rila Monastery

Plovdiv Amphitheater

Nesebar on the Black Sea

Veliko Tarnovo
Tour Questions? See our FAQ | Call 425-608-4217
Best of Bulgaria in 12 Days Tour
Bulgaria is a land of fascinating contrasts, with a European identity that's rooted in a unique blend of Ottoman, Orthodox, and Soviet soil. You'll marvel at Roman outposts, mystical medieval monasteries, and a dazzling collection of prehistoric gold. All along the way, your guide will connect you with people who make their country's history, art, culture, and hospitality come to life. You'll be warmly welcomed in neighborhood cafés, rustic mountain villages, and humble monasteries. Join us for the Best of Bulgaria in 12 Days!
Dates & Prices
Sorry, we're unable to access departure availability at this time. This information will be available at the end of the summer. Please try again later or contact us at 425-608-4217 (Monday–Thursday between 9 am and 5 pm).
What's Included
A small, friendly group of 24–28 people — half the size of most tour groups
Full-time services of a professional Rick Steves guide and local experts who will make the fascinating history, art, and culture of Bulgaria come alive for you
All tours and admissions — at no extra cost — covering at least 17 group sightseeing events • Sofia walking tour • Alexander Nevsky Cathedral • Meet with government official • Dupnitsa Roma community visit • Rila Monastery • Winery and tasting • Plovdiv walking tour, including Roman Theater • Dzhumaya Mosque • Kazanlak Thracian Tomb • Nesebar walking tour • Varna Archaeological Museum • Madara Horseman • Arbanasi • Veliko Tarnovo walking tour • Tsarevets Citadel • Folk performance • Meet with Glogovo villagers…and more
All group transportation during our tour
11 nights' accommodations in memorable, centrally located hotels
All breakfasts and half your dinners
All tips for guides and driver
A tour kit including a guidebook (or books) and a moneybelt
Guaranteed tour price, locked in the moment you make your deposit
Tour alum discount of $50 for each tour you've taken prior to 2021
50% discount on a consulting appointment with our in-house experts to assist with your pre- or post-tour travel plans
Flexibility should you need to transfer or cancel your tour
Group sightseeing events subject to change.
Itinerary
Day 1: Welcome to Bulgaria
Join your guide and group at 4 p.m. today in our Sofia hotel for a "Welcome to Bulgaria" get-together. We'll take a neighborhood stroll before enjoying our first taste of Bulgaria's rich cuisine over dinner together. Sleep in Sofia (2 nights). No bus. Walking: light.
Day 2: Exploring Sofia
Today we'll take a walking tour to uncover Sofia's intriguing past and present. We'll visit the President's Building, where we'll stop for the changing of the guard, as well as the Sofia Synagogue. We'll also tour the Alexander Nevsky Cathedral, famous for its gilded domes and masterful mosaics. Then you can "follow the yellow brick road" (Sofia has one) to explore the bustling market hall and more of the city's center on your own. We'll wrap up our day by meeting with a local politician and economist, who will answer questions and tell us about issues facing Bulgaria today. No bus. Walking: moderate.
Day 3: Rila Monastery
We dive headfirst into Bulgarian culture today with a visit to the Roma community in the town of Dupnitsa, where we'll visit kids at a local school and learn about Roma history and culture. Later, we'll drive through the scenic Rilska Valley en route to our destination high in the mountains: the remote and mystical Rila Monastery. We'll take a tour of this 14th-century architectural treasure and its fabulous frescoes before heading to our countryside hotel near Rila, where we'll enjoy dinner together and sleep (1 night). Bus: 4 hours. Walking: moderate.
Day 4: Bessa Valley Wines
This morning we depart the countryside for the city of Plovdiv, stopping where merchants from Troy journeyed 4,000 years ago: a Bessa Valley winery. We'll learn the history of some of Europe's oldest vineyards — from ancient times to the Communist "collective era" and the entrepreneurial present — and enjoy a tasting. Then we'll continue on to Plovdiv, one of Bulgaria's most delightful cities, where we'll enjoy dinner together. Sleep in Plovdiv (2 nights). Bus: 6 hours. Walking: moderate.
Day 5: Renaissance Plovdiv
Once the capital city of ancient Thrace, Plovdiv is actually older than Athens and Rome, with archaeological relics dating back 7,000 years. We'll start our day with a walking tour of Plovdiv's old town, including Trajan's second-century Roman theater and its commanding view of the city. We'll also enjoy the structures that Plovdiv is proudest of: the old town's unique collection of elegant, pastel-pretty "Bulgarian Renaissance" homes from the 19th century, followed by a visit to the Dzhumaya Mosque, the oldest in Bulgaria. The remainder of the day is free for you to explore more of this cultural and cosmopolitan city. No bus. Walking: strenuous.
Day 6: Kazanlak and Nesebar
We'll drive to the Black Sea today, stopping in Kazanlak en route to visit some of the greatest examples of early Hellenistic art: a fourth-century BC Thracian tomb covered with magnificent murals, and another packed with beautifully preserved gold and bronze artifacts. We'll end our day with dinner together along the seaside in the lovely little island town of Nesebar — dotted with Byzantine churches and even a windmill — and connected to the rest of Bulgaria by only a narrow isthmus. Sleep in Nesebar (2 nights). Bus: 7 hours. Walking: light.
Day 7: Nesebar and the Black Sea
This morning we'll take a time-tripping walk through Nesebar, learning about its important Greek, Roman, Byzantine, Bulgarian, and Turkish past — a lot happened in this tiny place! The rest of the day is yours to relax on the beach, stroll around town, take a boat ride on the Black Sea, or sample the local catch direct from the fishermen. No bus. Walking: moderate.
Day 8: Treasures of Varna
We'll drive along the Black Sea coast to the resort city of Varna, where we'll stop to tour the Varna Archaeological Museum and marvel at the oldest gold jewelry ever discovered. We'll get oriented to the bustling town of Varna and settle into our hotel. The rest of the afternoon and evening are yours to explore this modern town and stroll the extensive waterfront park and promenade. Sleep in Varna (1 night). Bus: 3 hours. Walking: moderate.
Day 9: Over the Balkan Range
Today we'll drive up and over the green Balkan Range to one of Europe's most dramatically situated towns: Bulgaria's medieval capital of Veliko Tarnovo. En route we'll see the Madara Horseman, carved high into a rock cliff 13 centuries ago, and stop to tour the stuck-back-in-time village of Arbanasi. Tonight we'll enjoy a hearty dinner together and admire the striking night view of Veliko Tarnovo's illuminated citadel across the valley. Sleep in Veliko Tarnovo (2 nights). Bus: 5 hours. Walking: light.
Day 10: Veliko Tarnovo
We'll walk from one hill to the next, learning about Veliko Tarnovo's role in the medieval birth of the Bulgarian Kingdom, its 14th-century fall to the Ottoman Turks, and the 19th-century uprising that led to the end of Bulgaria's Ottoman occupation. As the story unfolds, we'll wind our way along narrow cobblestone streets, meeting local artisans along the way, then finally conquer the ruins of one of Europe's mightiest citadels. After our trek together you'll have free time to continue exploring this unique town, or to just work your way back through the medieval streets to where we started. We'll meet up later this evening and drive to a nearby community center to enjoy a fabulous folk performance. Bus: 1 hour. Walking: strenuous.
Day 11: Village to City
This morning we'll visit the remote village of Glogovo — a community that converted to Islam under the Ottoman Turks and has kept that faith ever since. We'll have lots of opportunities to interact with local school kids and adults. In fact, the villagers are preparing a traditional lunch for us today! This afternoon we'll return to Sofia and have a festive final dinner together, where we'll share travel memories and toast new friends. Sleep in Sofia (1 night). Bus: 5 hours. Walking: light.
Day 12: Tour Over After Breakfast
Breakfast is provided, but there are no group activities today. Bulgaria's international airport is just outside of Sofia, or you can hop a train to other European cities. Your guide will help get you pointed in the right direction. Radvayte se na pytuvaneto!
Itinerary specifics subject to change.
Physical Demands
Our tours are physically active! It's an essential part of the Rick Steves tour experience. On our Best of Bulgaria in 12 Days tour — among other things — you'll need to happily...
Carry/roll your luggage over uneven pavement (possibly several blocks) and up stairways to reach your hotel, then up several flights of stairs to reach your room.
Be on your feet, walking and standing, for up to three hours, indoors and outdoors, in all weather conditions.
Sleep with street noise and no (or weak) air conditioning.
After orientation and transportation lessons, be able to navigate towns and cities on your own.
Walk up steep streets to the Tsarevets Citadel in Veliko Tarnovo.
Reviews
Charles
Asheville, NC
Tour: 09/22/19
Overall rating:
It was an excellent experience. Extremely informative and educational.
Favorite "WOW" moment
"Realizing that the archeological skeletal seen in the museum in Varna with many many gold accompanying artifacts was 7000 years old, predating the pyramids by thousands of years."
Mary
Houston, TX
Tour: 09/22/19
Overall rating:
Thoroughly enjoyed it. Learned so much history and our guide was very informative with any questions asked. I definitely would recommend this tour.
Favorite "WOW" moment
"There was more than one "wow". I enjoyed watching and then joining the folkloric dance group. Nessebar and the Black Sea were awesome. Wine tasting is always a plus at Bessa Valley and of course all the museums and archeological sites!"
Victoria
Indianola, WA
Tour: 09/22/19
Overall rating:
We had a wonderful experience on our second Rick Steves tour. We liked how the tour was organized with the variety of experiences we had. Bulgaria is a very interesting country. Stefan was a great tour guide, so knowledgeable and fun to be with!
Favorite "WOW" moment
"I loved meeting the Roma students in Dupnitsa at the local school and hearing them speak in English, sing and dance for us. They were wonderful and our lunch in a Roma home was good. After that we visited the Rila Monastery which was amazing experience even in the misty rain. My husband Lee liked Varna city where we watched the sunset on the Black sea. His wow moment was after the sunset we found people dancing in the square to Bulgarian music, having a great time. We watched for over an hour."
April
Plymouth, WI
Tour: 09/08/19
Overall rating:
We now have a much better understanding of Bulgaria's history, culture, geography, and present issues. We were fortunate to not only have Stefan, an enthusiastic and passionate Bulgarian as our main guide but also Eszter, an enthusiastic and passionate Hungarian as an assistant guide, and because of this, we learned not only about Bulgaria but also Hungary and how both dealt with the past and are presently dealing with current issues. We appreciate the balance between organized and free time.
Favorite "WOW" moment
"Stefan has to be our WOW moment. He is one of the best guides we've EVER had on a tour anywhere in the world. Several other wow moments were wandering about Plovdiv and in the village of Koprivshtitsa, listening to Stefan's stories and Professor Krassen Stdsnchev's economic review of not only Bulgaria but Eastern Europe and Europe in general, and the school visit to the small rural village of Dupnitsa."
Garry
Coeur D'alene, ID
Tour: 09/08/19
Overall rating:
Another great tour experience. I can now certainly answer the question: "Why Bulgaria." The tour was well paced and the accommodations were great.
Favorite "WOW" moment
"The principal "wow" moment was the visit/lunch with a Roma family. It broadened my understanding of these people."
Donna
Galena, IL
Tour: 09/08/19
Overall rating:
the history of Russian rule was quite informative. The churches were quite interesting.
Favorite "WOW" moment
"The Cathedral in Sophia was fantastic. So were a lot of other churches."
Risë
Vancouver, WA
Tour: 09/08/19
Overall rating:
Favorite "WOW" moment
"It was less a moment than a regular feature, during bus rides Stefan shared information on the history and his personal history in Bulgaria that made the trip so much more meaningful."
Susan
Columbia, CA
Tour: 09/08/19
Overall rating:
This fifth RS trip was so special! I now have a better understanding & appreciation of Bulgaria - its history, culture, geography & present issues. The trip was well-paced, and experiences were varied. This trip takes a deep dive into the dramatic history of this land. Our guide Stefan is passionate! This shows his dedication to his homeland. His ability to make the connections between the past and the present was critical for a successful trip. We were eager laarners and he was there for us.
Favorite "WOW" moment
"As always, one "wow" is impossible. Should I say the sunset on the Black Sea, the Bulgarian Renaissance architecture, or the monastery in the mountain mist? I choose Stefan's story about how the Bulgarian people rose up and stopped the train to save Jewish lives bound for death camps. Definitely!"
Irma
Coeur D Alene, ID
Tour: 09/08/19
Overall rating:
It was a terrific experience, full of pleasant surprises. So much variety: architecture, languages/alphabets, food, cats, terrain, etc.
Favorite "WOW" moment
"My wow moment was visiting the two schools. They are proof that kids are the same everywhere. My haunting moment came after their presentation when they were answering our questions and asking their own. One of the questions from a young man was whether or not it was true that American teachers had to carry guns. He had seen that on the internet. We assured him they don't. But the fact that our gun violence evoked the question from a young man in Bulgaria is unsettling."
Peter
Peruibe, SP
Tour: 09/08/19
Overall rating:
Excellent, even though our expectations were high given the positive reviews. HOTEL COMMENTS START HERE (not enough room below!) Hotel Crystal Palace: Room excellent. Breakfast excellent. Evening meal Sep. (paid by R.Steves) was average, and of limited quantity (unusual for Bulgaria). Ramada Plovdiv Trimontium: Room basic. No safe. No A/C first night, but worked second night. Breakfast v. good. Meal out first night paid by R.Steves was excellent. Hemingway meal was also excellent. Go to 11.
Favorite "WOW" moment
"The view from Hotel Gurko, Veliko Tarnovo, but there were many others close. For example, the economic review by Prof. Krassen Stanchev was outstanding."
Matthew
Los Olivos, CA
Tour: 09/08/19
Overall rating:
Everyone asked us.."Why Bulgaria?" My answer now?....Because it is AWESOME!!!! We were looking for a tour that was off the beaten track, to an area that might not have the huge tourist impacts that so many destinations in Western Europe are experiencing. As the old Eastern Bloc countries shed the shackles of communism, and reach to the West as their economies grow and the countries begin to prosper, we thought it was a perfect time to make a visit. This Bulgaria Tour was the perfect choice!
Favorite "WOW" moment
"WOW was commonplace on this trip. We enjoyed the larger cities of Sofia, Plovdiv, and Varna (on the Black Sea). The cities were inviting, friendly, and beautiful. There was a big contrast between the elegant and colorful Baroque architecture and the stark ugliness of the buildings built under communist occupation. The Old Town area of Plovdiv was incredible. We LOVED the small town of Koprivshtitsa, Nesebar on the Black Sea, and a big WOW came with the serenity and beauty of Rila Monastery."
Jan
Seattle, WA
Tour: 08/25/19
Overall rating:
Learned the history of Bulgaria and current issues. Saw a lot of churches and architectural museums Beautiful country Enjoyed the connection to the people The Black Sea is beautiful
Favorite "WOW" moment
"The show put on by the kids in the first school and the walk through the Roma community The folk dancing I also enjoyed the artisans"
Sasha
Marietta, GA
Tour: 08/25/19
Overall rating:
It was great! I had an amazing time and learned so much. I laughed a lot. Stefan was funny AND interesting.
Favorite "WOW" moment
"I really liked the "quiet" in Veliko Tarnovo. It felt like a place that i would never have found on my own. My other Wow was realizing that communism was not something that far removed from current day. I had not been anywhere like Bulgaria before. Visiting the Roma village was uncomfortable but also very eye opening. I loved the kids and teaching them "head, shoulder, knees, and toes". :)"
Susan
Newport Beach, CA
Tour: 08/25/19
Overall rating:
This was an amazing trip exploring a part of Eastern Europe that few Americans even think about visiting. Our guide Stefan was incredible - his enthusiasm was infectious and his love for his country was clear. I learned so much from him, not only about the incredible depth of history this country has but also about the challenges they face today and the resiliency of the people. The diversity of geography was amazing - mountains, arid stretches, farmland and the Black Sea coastline.
Favorite "WOW" moment
"My "wow" moment was watching the folk dancing and singing presentation at the cultural center outside of Veliko Tarnovo. They were not professionals, but they were so very good. The enthusiasm and intricacy of the dancing, the beautiful traditional costumes, and the music were all incredible."
Lance
Seattle, WA
Tour: 08/25/19
Overall rating:
This was different than past tours in that it seemed more educational. Stephan's talks about the country's history and political changes were very interesting. The only complaint, which RSE is not responsible for, is the many cases of diarrhea in the group and the bed bug attack at the monastery.
Favorite "WOW" moment
"The poverty witnessed at the Roma part of town (forgot which town). I'm glad it was included in the tour."
Ellen
Ames, IA
Tour: 08/25/19
Overall rating:
Bulgaria is ancient, complex, interesting, and diverse. With Stefan as the guide we had an incredibly rich, informative, and entertaining opportunity to really learn the history and culture of this beautiful country. We have traveled on tours and independently for 15 years. Stefan is the best guide we have ever had. With both of his parents history teachers in the Communist era he provided honest and open insight into Bulgaria's tumultuous past and present. Fascinating! Bravo Stefan!!
Favorite "WOW" moment
"Standing above the ancient Roman Amphitheatre hearing musicians practicing from a nearby concert hall and viewing the statue of a music professor who was imprisoned by the Communists for making jokes about the political system. He was murdered after 2 months in prison by criminals, who were rewarded with freedom by killing off a member of the intelligentsia. Powerful moment for our senses."
Jane
Fort Collins, CO
Tour: 08/25/19
Overall rating:
I feel that I've experienced Bulgaria! Walking the streets of Sofia and roads of the Roma neighborhood in Dupnitsa, as well as the diverse other towns and villages, each with its own story and culture. I appreciate learning about Bulgaria while riding through the mountains, walking towns and museums, meeting people who live there. So much history happened in this country that I knew nothing about! Tour was well organized. Group time and free time. Great group of people, guide, driver, food.
Favorite "WOW" moment
"Only one?! Dupnitsa: The bus pulled up in front of the school and a little girl wearing a dress, white tights, flowers in her hair, and a huge smile climbed the fence to greet us. I loved the kids' performance, singing, dancing, history, culture. They have a dedicated and loving teacher. Same theme, Golgovo: visiting school, mayor's office, home with lunch and music."
Susan
Bellevue, PA
Tour: 08/25/19
Overall rating:
The Best of Bulgaria tour was great. I really enjoyed this tour. I enjoyed walking through the various cities and towns, learning about the history and culture. Bulgaria is an ancient land and I loved how they preserved their history. The tour had a nice balance of organized activities and free time which allowed me to do some exploring on my own. The Bulgarian people were very friendly and seemed pleased when I attempted a few words in Bulgarian. And our guide Stefan was superb.
Favorite "WOW" moment
"It is difficult to pick just one as there were so many amazing experiences. But I think the visit to the school in Dupnitsa has to be placed at the top. When we arrived one adorable little girl came running up to greet us - with a huge smile on her face, so excited to meet us. The children sang and danced for us which I thoroughly enjoyed. We also got to talk to their teacher, an amazing woman who obviously cares deeply for her students."
Jennifer
Morgantown, WV
Tour: 08/25/19
Overall rating:
We had a lovely time in Bulgaria. Our tour buddies were inquisitive and our guide, Stefan, was engaging and enthusiastic about introducing us to his country and culture. We enjoyed the lack of tourist crowds and the friendly Bulgarian people.
Favorite "WOW" moment
"My "wow" moment was listening to Stefan recount the story of how Bulgaria saved its Jewish population during WWII. He spoke with such passion and feeling that I got tears in my eyes!"
Stevan
Ames, IA
Tour: 08/25/19
Overall rating:
Both Bulgaria's place in world history and its present day culture are showcased well in this 12 day tour. Our guide Stefan, a native Bulgarian with a law degree, was absolutely superb. His knowledge, compassion, forthrightness, and story telling ability provided us with insight we would never have acquired on our own. Stefan is a true professional, who articulates well his passion for Bulgarian history and culture.
Favorite "WOW" moment
"Looking out the window of our Veliko Tarnovo hotel room at a behemoth Communist monument and trying to grasp a political system where the individual is so insignificant. That was a powerful moment, really mind boggling, and a poignant reminder of what can occur when democracy dies."
Michael
Eagan, MN
Tour: 08/25/19
Overall rating:
"Why Bulgaria?" I had answered by saying it was the most exotic tour offered, other than Turkey. But it turned out that Bulgaria isn't really all that exotic (compared to India, say). Still, it is an interesting country, the people were friendly, the guide, Stefan, was outstanding, our fellow-travelers were terrific. Unfortunately, my wife had a bad cold, with cough and sinus, from near the beginning, and I picked it up. Then a G-I problem ran through the bus. Then the bed bugs.
Favorite "WOW" moment
"The two musical performances toward the end."
Sally
Seattle, WA
Tour: 06/23/19
Overall rating:
I went to Bulgaria fairly ignorant - I knew its general history (very, very generally) and where it was located geographically. I came away loving this land and looking at how in spite of its twists and turns through history, its people are kind, culture colorful, food so tasty - and the wine - how had I never heard about Bulgarian wine before?!?!
Favorite "WOW" moment
"In Veliko Tarnovo we did a cooking demonstration. While we were waiting for the goods to cook, we started doing Bulgarian dancing. A local person driving up the street stopped in front of the taverna, saw us dancing, put the car in park and came in to dance with us a few times around the circle. He then waved good bye, got back in his car and drove off. He didn't know the guide or the teacher - just joined in the fun! Great image of Bulgarian people and culture!"
Mary
Las Vegas, NV
Tour: 06/23/19
Overall rating:
This tour was a fun and informative introduction to a country that is off the radar for most Americans, but shouldn't be. Stefan, our guide, was a very passionate and knowledgeable ambassador for his country. The one shortcoming was the museum-lecture format that we encountered a number of times. While each museum contributed to the fascinating history of Bulgaria, perhaps there is a more engaging way to present the information.
Favorite "WOW" moment
"Bulgaria's wows are quieter, yet they stay with you in their own way. The Orthodox churches are quite captivating and beautiful, while Bulgaria's cities have a way of reeling you in. Each city has sights worth seeing, with opportunities for enjoying the scene and hanging out alongside locals, a true back-door experience. The visit to the Roma community was also very enlightening."
Glenn
Las Vegas, NV
Tour: 06/23/19
Overall rating:
We had a very nice time in Bulgaria. Bulgaria surprised us in many ways. The larger cites were fun and modern with a friendly energy, people out in the parks and on the plazas enjoying all that a Bulgarian summer has to offer! We were also surprised by the amount of Bulgarian history that we covered. The Turks, Romans, Greeks and those Thracians! It was interesting visiting the Roma and Muslim communities to understand fully the country.
Favorite "WOW" moment
"My wow moment was the folklore show. It was private, front row experience highlighting the culture and traditions of Bulgaria through sand and dance. My camera never stopped firing, as I enjoyed the costumes, choreography athleticism of the troupe."
Yvonne
Canadensis, PA
Tour: 06/23/19
Overall rating:
Being introduced to a little known nation was fantastic. I saw so much in a short time, met locals and got a feel for their history and culture. The wine was also great and the food was good. I saw so much from the Rila Monastery (and attending a service and seeing a monk road the grounds with his dog in the evening) to dipping my feet into the Black Sea,
Favorite "WOW" moment
"I don't think I have one "wow" moment but many.The cooking demo in Tarnovo with dancing in the small hotel was fantastic. Having dinner overlooking the Black Sea was also memorable.The folk singing and dancing show was certainly high on the list. Waking up to a view of the Black Sea and a night in a monastery listening to the stream outside were unique. Our guide Stefan and our driver Ilya were top notch."
Miles
Oakland, CA
Tour: 06/23/19
Overall rating:
Stefan and our bus driver conducted a very efficient and interesting tour. Fellow tour members were friendly, cheerful, and helpful. Sofia is a beautiful, vibrant, and historic city. All of Bulgaria seemed very beautiful to me. The historic places we visited were all very interesting and worth the visit. I couldn't grasp ahead of time why we'd stay overnight at Rila Monastery, but I found out it was an amazing experience!
Favorite "WOW" moment
"There were several, of course, but I was happily surprised to visit the beautiful Russian Church on a hillside where we ate a "bag lunch" one day. And Nesebar was VERY much more than just a resort town on the Black Sea. My secret mission for the trip was to swim in the Black Sea which I accomplished there. And the sunsets there were gorgeous!"
Regina
Surprise, AZ
Tour: 06/09/19
Overall rating:
Absolutely awesome. Our 4th tour and we r ready to sign up for Turkey. Stefan is the best.
Favorite "WOW" moment
"The entire trip. Loved the cultural dances and songs. Loved visiting the school. Loved listening to Stefan's pashion for his country."
Michael
Surprise, AZ
Tour: 06/09/19
Overall rating:
The tour was everything I expected. Bulgaria and the Balkans are an area that most Americans do not know a lot about. Stefan did a great job with all aspects; culture, geography, history, life under communism, life after communism, the people, how Bulgaria gets along with their neighbors etc.
Favorite "WOW" moment
"My favorite "wow moment"; visiting with the children. Kids are kids no matter where they live or who they are. Stefan and the tour did a great job letting us see life in Bulgaria both in the rural areas and in the cities."
Lourdez
Singapore, 01
Tour: 06/09/19
Overall rating:
Bulgaria is very beautiful country. We got to see many Christian Orthodox Churches that really amaze me, beautiful countryside, historical and community. We enjoy a lot and have fun with our tour guide Stephen, He is very experience and knowledgeable tour guide.
Favorite "WOW" moment
"Favourites moment liked, Sofia, Veliko Tarnavo, Nesebar and the Black Sea i enjoy the most."
Paul
Renton, WA
Tour: 06/09/19
Overall rating:
I only check "very good" as the night in Rila Monastery was miserable. Should be a day trip and overnight else where. Other than that, the guide Stefan was excellent and the experience was a joy.
Favorite "WOW" moment
"Many favorite moments, liked Sofia, Plovdiv, especially Nesebar and of course the artists of Valinko Teranova (sp)."
Mele
Edmonds, WA
Tour: 06/09/19
Overall rating:
Very good. Learned so very much about Bulgaria history, politics and culture. Beautiful. Country. Very friendly and welcoming people in the villages. Such great experiences with individual families.
Favorite "WOW" moment
"visiting the Rila Monastery. Amazing place, wonderful drive up the hill, and beautiful countryside. Would have been fun to stay for a couple days and climbed in the hills. The room tours were fascinating - of history and local knowledge."
John
Spokane Valley, WA
Tour: 06/09/19
Overall rating:
We got the see a lot of Bulgaria's beautiful countryside, MANY churches, and archeology museums. It seemed like we were seeing the same thing over and over again.
Favorite "WOW" moment
"Rila Monastery was both the high point and the low point of the tour. It is a beautiful facility in an amazing setting. It also had the worst accommodations. Spartan is fine, but every fixture in the bathroom perpetually leaked [INVALID] including the base of the toilet which kept the floor soaked. Bedbugs were encountered by members of our group and the local dining was poor. Rila is a great day trip but no tour should overnight there."
David
Coupeville, WA
Tour: 05/19/19
Overall rating:
We really enjoyed our trip to Bulgaria. It was our third Rick Steves tour and we really appreciate not having to drive, park, and search for places to stay. We enjoy interacting with the other members of the group and reflecting on the experiences that we share.
Favorite "WOW" moment
"The wow moment of this trip from a positive perspective was the behind the scenes exhibits at Rila Monastery. Unfortunately, the other thing that literally made me said 'wow' out loud was our experience in the elementary school that we visited, wherein a young boy who was part of the program asked whether or not it was really true that teachers in the U.S. carried guns."
Doug
Mission Viejo, CA
Tour: 05/19/19
Overall rating:
This was a great opportunity to learn about a historically rich part of the world which is not well known to most Americans. Having guides who had lived in Bulgaria helped us to gain insights about the people and their ways of life. Visiting the Roma community and the Bulgarian Muslim community were two priceless experiences that would be impossible on our own.
Favorite "WOW" moment
"Thank you for the inside view of a Roma community. It was touching and memorable enough to rate a big "wow". We have also talked with native Bulgarians and we understand that not everyone sees this cultural "divide" in the same way as our hosts in the Roma community, but that just helped us see how people in any country (e.g., the USA) can widen or narrow divisions between groups of people through their understanding or lack of understanding... through listening and learning."
Bob
Puyallup, WA
Tour: 05/19/19
Overall rating:
I had a wonderful tour of Bulgaria under the leadership of Stefan. The thing that stood out the most for me was the personal interactions we had with the people of Bulgaria. Stefan made sure we had as many first hand experiences as possible. It was also interesting to see how Bulgaria is still transitioning in leadership and infrastructure from being under former communist rule to the present democracy.
Favorite "WOW" moment
"Our group attendance at a preschool graduation ceremony in Glogovo. Listening to the departing children sing songs and recite verses of thanks to their teachers for their years of learning was very moving. It was also touching to witness the tears of appreciation from their parents. I enjoyed having the opportunity to hear from the school principal and observe her love and concern for the students. It was fun to share in the local pastries after the ceremony. What a great experience!!"
Gina
Coupeville, WA
Tour: 05/19/19
Overall rating:
An excellent example how much I enjoyed the tour is evident now - now that it is two weeks after tour end - I cannot stop thinking about Bulgaria. There were so many interesting sites, stunning countryside, beautiful arts and crafts, very friendly people, and so much history in this country. Yes, I would go back to Bulgaria.
Favorite "WOW" moment
"The WOW moments were; I define "wow" as the moments when I felt a deep connection to the people, when hearing a story from history that caused tears to fill my eyes or when the guide, Stefan, brought Bulgarian history or beauty to life. I don't have enough space to fully describe all the moments. WOW; the Roma school, Stefan reading the epithath of a young woman from Plovdiv, or Stefan singing at the Thracian cave site. & Roman road, Serdika subway station, impressive."
Joan
Puyallup, WA
Tour: 05/19/19
Overall rating:
When we told friends that we were going to Bulgaria, they said,"Why on earth would you want to go to Bulgaria?" Having been on several other Rick Steves trips, we knew that this would be the best way to see a country that few have visited. We were not disappointed. This country is a treasure of history, beautiful scenery, gorgeous churches and well done archeological museums. We joined a wonderful, friendly group of folks who made the tour unforgettable.
Favorite "WOW" moment
"Our surprise stop in the Valley of the Roses and visit to the rose distillery was a lovely additional bonus of travelling when we did, early in the season. The fields of roses were in bloom and the fragrance was heavenly. It was very interesting to learn about the distillation process and to see the workers doing their magic with roses."
Mary
Wichita, KS
Tour: 05/19/19
Overall rating:
Bulgaria and Stefan and Ilya exceeded all Expectations for an interesting, informative experience. Several "back door" Activities (lunch in a Roma community, a preschool graduation, sleeping at a monastery) made this a trip full of wow moments. .
Favorite "WOW" moment
"The preschool graduation at which the town mayor spoke and awarded diplomas to the children. No dry eyes in the crowd of proud parents and respectful Americans."
Diane
Chico, CA
Tour: 05/19/19
Overall rating:
I really enjoyed this tour. Bulgaria is a beautiful country. I was troubled by the poverty I saw, but amazed by the resilience of the people. I appreciated that I was exposed to the Roma community and got to interact with the locals on many occasions. I loved that our busdriver Iliya joined us for many of our activities.
Favorite "WOW" moment
"I loved the monastery high in the mountains, the beautiful church and service, and the tour of the buildings and grounds."
Kate
Chicago, IL
Tour: 09/23/18
Overall rating:
Everything far exceeded expectations. Stefan, our guide, was a phenomenal ambassador for Bulgaria. He had great insight into how to explain the intricacies of history, culture, religion, politics, geography, war, and cuisine to a diverse group of travelers. Besides the typical tourist adventures, Stefan introduced us to two politicians, kindergarten and primary school educators, a member of the Roma community, and a Muslim family. It was enlightening to be able to have our questions answered.
Favorite "WOW" moment
"It is so hard to decide since there were so many extraordinary events. I would have to say it was the folklore performance at Gorna Oryahovitsa. These singers, musicians, and dancers put on a stunning show, just for us. The costumes were beautiful and the dances were beautiful. We even had the chance to do a circle dance with the performers at the end of the show."
Norman
Arlington Heights, IL
Tour: 09/23/18
Overall rating:
Bulgaria is a fascinating, often overlooked destination. We chose Bulgaria after reading a novel called Shadow Land:A Novel by Elizabeth Kostova. This historical novel intrigued us about the country's experiences from World War 2 through inclusion in the Soviet Block. A real positive for people thinking about visiting Bulgaria is the value you get from their currency (the Lev). We had exceptional meals with wine or beer and never spent more than $30 (US) for the two of us.
Favorite "WOW" moment
"My favorite experience was in Varna on the Black Sea. During our "free time," we wandered into the town center in the evening seeking gelato. We found an establishment with a clerk who spoke excellent English. He had learned English in Manchester, England, but developed an American accent watching American TV programs. It was a cool night, business was slow, and he admitted to being bored. We spent about an hour conversing with him about Bulgaria and sampling ALL of the gelato flavors."
Joanne
Reno, NV
Tour: 09/23/18
Overall rating:
This tour gave an overall look at the diversity of Bulgaria. There was hustle and bustle mixed with calm. Most appreciated on the tour were the small towns and the fragility of the Bulgarian treasures such as the Church of Nativity in Arbanasi, the community of Glogovo, and the Romanian village. This is why we travel--to pay homage to disappearing and precious cultures. This tour hit all the buttons.
Favorite "WOW" moment
"While fearing "another bloody church" experience before the tour, church does not exactly fit what you expect at these sites, especially Church of the Nativity (1 year wait list for timed entry?) or the Rila Monastery and Shipka. The churches in Sofia, Plovdiv, etc. Is it due to the icons? The mysticism that is deep in Bulgarian culture? The music? The folk dancing? The tombs? The wine? Thrace, Rome, Greece, Turkey influence? It's all part of the colorful culture mix of Bulgaria."
George
Reno, NV
Tour: 09/23/18
Overall rating:
This tour provided inspiration for more travel. Bulgaria's people, food and culture were invigorating. We met REAL people from all walks of life and saw a slice of the world most people never see. We met: a government official; children in elementary school and a nursery; a Mayor who drove up in a dump truck full of gravel to fix the roads; a Roma mother who invited us into her home; a Muslim Family celebrating life with lunch and other individuals that took pride in their country.
Favorite "WOW" moment
"This is so difficult to pinpoint. Each walk and stop showed us a slice of the history, culture, architecture and personality of Bulgaria. The Church of the Nativity of Christ in Arbanasi, from the early 16th century, for me stood out. The genealogical tree of Jesus Christ with the twelve ancient philosophers and "The wheel of life" was the most impressive fresco in the gallery of the church. The kaleidoscope of colors throughout the church was so impressive."
Laura
Tucson, AZ
Tour: 09/23/18
Overall rating:
This was the first guided Rick Steves tour my husband and I have been on, and the bar that Stefan and Ilya set will be hard for any other tour to surpass. The whole experience exceeded my expectations. And with Stefan's encouragement, I did the two "strenuous" walking tours and was happy I did not exclude myself. Bulgaria is a beautiful country with welcoming people. I think each spot we went to had its own charm and was diverse from the others.
Favorite "WOW" moment
"Too many wow moments to select just one: the ENTIRE day in Glogovo; the Roma school kids and hospitality of our host; the private folk dance and singing concert in Gorna Oryahovitsa, including dancing on stage with the beautifully dressed dancers and singers; Veliko Tarnovo and the demonstrations in some of the special craft shops; walking the beach in Varna; and all the churches we could visit, including Rila Monastery."
Diane
Tucson, AZ
Tour: 09/23/18
Overall rating:
This was my 20th trip to Europe and definitely in my personal top 3 overall! I selected the Bulgarian tour because I was intrigued by the combination of cultural influences and history, but my expectations were far surpassed with the fascinating history, beautiful churches, wonderful 'back door' tour experiences, and really great food! The fact that Stefan was a fantastic host and guide was the icing on the cake. I look forward to visiting Bulgaria again in the future!
Favorite "WOW" moment
"It's hard to pick just one - Rila Monastery, Nesebar, and Veliko Tornovo are near the top of the list. Also the back door experiences of visiting the Roma community and Glogovo (and the yummy potato 'salad') will stay with me forever."
Paul
Edina, MN
Tour: 09/23/18
Overall rating:
Excellent tour in which we were able to experience and learn so much about Bulgaria. We learned much of their history and the influences that have shaped the country's culture today.
Favorite "WOW" moment
"It wasn't so much a moment as it was an unraveling of a preconceived notion. I knew that Bulgaria had been under Ottoman rule for 500 years until the late 1800's. I expected to see a very large Muslim presence and influence. There was very little of either. It turned out when they achieved independence they promptly got rid of most of these influences and forced most of the Muslims back to Turkey."
Stephen
Camarillo, CA
Tour: 09/23/18
Overall rating:
Excellent tour and I now know what to say when people ask "Why Bulgaria?" Our guide Stefan is one of the best we've had on Rick Steve's. I now know so much more of Bulgarian history, culture and cuisine. Enjoyed the visits to the Roma towns and sharing meals with the question and answer sessions were amazing. Sharing Rakia with others. A great trip and highly recommend it.
Favorite "WOW" moment
"Waking up in the Rila Monastery to a very cool morning in the mountains, eating lunch with Roma family in Glogovo, getting "lost" in Veliko T?rnovo and having a local student help us, The trip had many wow moments and too many to list them all."
Sallie
Longmeadow, MA
Tour: 09/23/18
Overall rating:
The experience was focused and put Bulgaria in a unique and enlightening spot light. It was one of the most edifying of the 8 tours I have taken with RS because Stefan was so knowledgeable. I loved how it went counter clockwise to touch so many different cities and vast experiences (like Roma community and Muslin community). It brought a new dimension to my understanding of history with Ottoman, Byzantine Roman,Slav, and Thracians making an unimaginable COLESLAW
Favorite "WOW" moment
"My favorite wow moment was getting a number of locals to make eye contact. I am terrible with language but did practice "good morning" and went out with the goal of getting that eye contact. It had been missing on the stroll the previous day in Veilko Tarnova. Once I boldly spoke BULGARIAN, there was a smile. Felt so good. Loved the visit to the MAYOR and the retrofitted Rick Steves bathroom. MADE such a difference in those lives. Knowing how the privileged think makes these tours great."
Frederick
Pacific Grove, CA
Tour: 09/23/18
Overall rating:
Stefan was an outstanding guide/leader/ambasidor for not only Bulgaria but Rick Steve's tours. By now you know that this was my first RS tour but it won't be my last. Stefan made your tour do Bulgaria for me.
Favorite "WOW" moment
"Rial Monistery"
Helen
Pacific Grove, CA
Tour: 09/23/18
Overall rating:
My husband and I are generally independent travelers, but based upon recommendations from friends and family, and a desire for less labor intensive travel, we decided to try it out. Why Bulgaria? Frankly, because it was cheap, and we had never been there. This was our first RS tour, but will decidedly not be our last. Our guide, Stefan, was outstanding. He could lead a tour to the local garbage dump and make it riveting. Our bus driver was also fantastic.
Favorite "WOW" moment
"I could say the Church of the Nativity, or Rila monastery, or the wonderful song and dance presentation at the community theater, or the stunning Thracian artifacts, or the silversmith demo of an ancient blowtorch and the lovely bracelet I bought. But of the many moments, I am going to choose the cooking demo at our Veliko Tarnovo hotel when the woman who was demonstrating how to make 'banitsa' sang as she worked and danced after putting it in the oven. Her joy could be tasted in every bite."
Richard
Chicago, IL
Tour: 09/23/18
Overall rating:
Overall, this trip was an outstanding experience and a wonderful vacation. I did not have high expectations but the best of Bulgaria Tour is as memorable as I've experienced. Bulgaria offers cultural diversity, outstanding archaeological museums, a (newfound) appreciation of iconography, geographic diversity, delicious cuisine, nice people and a wonderful guide and driver. I seriously doubt one could put together a summation of experiences without the help of knowledgeable planner.
Favorite "WOW" moment
""Wow", this is tough! Perhaps our meetings with the Roma and Muslim children in school and their communities re-affirmed my belief in humanity."
Monty
Victoria, BC
Tour: 09/09/18
Overall rating:
The group was great, I enjoyed them all. We visited some very interesting places. Our guide, Stephen was fabulous, his knowledge was amazing.
Favorite "WOW" moment
"The whole trip was a wow moment."
Kathleen
Cody, WY
Tour: 09/09/18
Overall rating:
Our tour leader, Stefan, Annya, and our tour members made this trip outstanding. Stefan's knowledge, organizational skills, sense of humor, and engaging personality helped us understand both the beauty and challenges of Bulgaria. His wealth of knowledge is amazing. He informed us honestly but without political spin. Annya was also fun and helpful. I felt that the tour members also appreciated and wanted to learn about Bulgaria. We had no complainers!
Favorite "WOW" moment
"The Rila Monastery is beautiful, but my favorite wow moments were visiting the school with Roma children and the Roma home and neighborhood. The charming children, teachers, and our Roma host were welcoming and positive. I know that all countries have issues, but it was very sad and disturbing to witness the discrimination against Romas. A few days later, we visited the pristine Muslim village of Glogovo. This village doesn't have a mosque and seems to practice a more liberal form of Islam."
Gordon
West Allis, WI
Tour: 09/09/18
Overall rating:
Historical, archeological, cultural immersion while visiting some of the most important places in Bulgaria. Great accommodations. A tightly bonded fun-loving group made everything all the more enjoyable.
Favorite "WOW" moment
"The smiles and gleam in the eyes of the young children on their first day of school in a small village, as we taught many of them the Chubby Checker "twist"."
Jeffrey
Longmeadow, MA
Tour: 09/09/18
Overall rating:
A terrific tour with a great guide. A wonderful country with enjoyment in cities, mountains, countryside and the Black Sea. Bulgaria has an incredible history and is proud of its heritage. We enjoyed fabulous museums filled with ancient artifacts. And I never thought I would spend a night in monastery.
Favorite "WOW" moment
"Not a building, not a museum, not a landscape but an insightful moment in a historic city. While touring an old, hilly portion of the city we had climbed up many stairs on the journey. As I was getting my camera ready for a photo I realized our guide had disappeared. All of a sudden Stefan reappears helping a 100 year old woman up the long flight of treacherous stairs. This episode shows the integrity and quality of our guide. Bulgaria is fortunate to have him as a representative."
Joann
Tacoma, WA
Tour: 09/09/18
Overall rating:
The thought that was put into making sure each tour member had an exceptional travel experience was evident from the very beginning. We received a "goody bag" full of meticulously prepared materials upon arrival at our first hotel. The variety of towns, museums, cultural events we visited was top notch. I can not say enough about the skilled leadership and knowledge of our guide, Stefan and his assistant Aine. They made this tour one of the best of the 6 RS tours I have been on.
Favorite "WOW" moment
"Visiting and sleeping in the Rila Monastery was definitely an activity I really looked forward to and it did not disappoint. So peaceful and beautiful! I loved visiting each of the artisans' workshops as well. Stefan's humor, knowledge, and love for his country was another "wow" that really made our tour special. He knew how to create a fun, cohesive travel group...and that makes a huge difference!"
Nancy
Longmeadow, MA
Tour: 09/09/18
Overall rating:
We decided to visit Bulgaria because we have seen most of the major cities in Europe. We were NOT disappointed in our [INVALID]ion. The tour had many cultural experiences to compensate for the lack of well-known sites and that made for a wonderful trip. We enjoyed the history, the food, the info and of course, the group. Perhaps because this is a less popular tour, our group was the most experienced travelers we have met! A great combination of people. We are glad we went.
Favorite "WOW" moment
"I enjoyed ALL of the opportunities to meet the Bulgarian people. My favorite was the small village morning where we lunched at a family home. Those are the things I won't forget."
Kenneth
Albany, OR
Tour: 09/09/18
Overall rating:
This was our 12th trip to Europe together, but the first time we had tried any tour whatsoever. Because of this tour we experienced several things we would not have otherwise, namely visits to schools, discussion with the mayor and staff of a small rural town, lunches in the homes of Roma and Turkish families, and a fine performance of folk music and dancing just for us.
Favorite "WOW" moment
"Being awestruck by the ancient frescoes in the Church of the Nativity of Christ in Arbanasi."
Marilyn
Albany, OR
Tour: 09/09/18
Overall rating:
We've traveled fairly extensively in Europe on our own (with Rick's guidebooks of course). This was our first tour. I don't know how a tour could have been done better. We're still weighing the letting go of flexibility with advantage of not driving (and driving and driving) and the wealth of information. It help for us to have planned a week in a small town after the tour.
Favorite "WOW" moment
"Quietly ambling Rila Monastery in the early dawn light. The lush beauty of the mountains surrounding Rila. And (because how can I possibly limit to one moment??) the golden and bronze Thracian treasures in the archaeology museums of Sofia, Plovdiv, Kazanlak, Varna."
Walter
Tacoma, WA
Tour: 09/09/18
Overall rating:
Bulgaria was a great surprise. We enjoyed the full range of activities that were created for us. Stefan did an amazing job of providing materials ahead of the tour start that prepared us for what was to come. The interactions with local Bulgarians really made the trip. School children and teachers, Economist, small town mayor and staff, Roma people, folk singers and performers. The food was also a great surprise. I enjoyed everything that was created for us.
Favorite "WOW" moment
"One day stood out. On any other tour we have taken, this would have been three Wow! moments. We left Sofia and the first Wow! was a visit and performance by school children. This was especially meaningful because I share my travel experiences with the school where I volunteer. The next Wow! of the day was a visit with the Roma community and lunch in their home, great insight. Finally, to spend the night in the Rila Monastery and experience the peacefulness. What a contrast to the daytime."
Daniel
Eugene, OR
Tour: 09/09/18
Overall rating:
Stefan was great. I learned so much about Bulgaria and feel I have experienced the culture. The group meals were good, but maybe too much food for my liking. Plenty of time to explore on our own.
Favorite "WOW" moment
"Being at and waking up in Rila Monastery."
Roderick
Cody, WY
Tour: 09/09/18
Overall rating:
This was a no nonsense tour due to so much history dating back to 10,000 BC and more. Each day we tackled history from a different part of the Country along with current events at each part of our trip. Stefan was exceptionally knowledgeable and very proud of his Country but that did not stop him from giving us honest appraisals of both what has occurred and what is happening currently.
Favorite "WOW" moment
"I have to say both the Roma School and the Muslim town visit that included the school and meeting with the mayor. Every Country has segments of their respective population that encounter obstacles to equal opportunity, but these children displayed a confidence and cheerfulness that will hopefully help them overcome these obstacles. My hats off to the teachers and parents to accomplish this goal with the best possible education."
Beverly
Glenpool, OK
Tour: 09/09/18
Overall rating:
Stefan was amazing. From the very beginning with his over the top welcome package on check in to the final dinner, he was a superb host and guide. I have never received a welcome package so helpful and complete. I really appreciated the DETAIL of it and wish all guides would provide that as it is helpful in looking ahead during the tour to know when local tours will end and free time will be available as well as having information about the area to provoke consideration of outside activities.
Favorite "WOW" moment
"I am not sure about a "wow' moment, but would consider the visit to the village of Glogovo, a WOW day. The nursery school children singing and dancing, visiting with the mayor and his staff with their candid answers to our questions and the lunch with the local family--fabulous."
Ruth
Eugene, OR
Tour: 09/09/18
Overall rating:
First Rick Steves Tour. I enjoyed the freedom of having so many details handled for us. Such luxury after our 8-country self-planned tour from 3 years ago! The other participants helped make the trip memorable. All had traveled extensively and were fun to talk to. The tour was a good mix of "together" time and "on your own" time, at least for me. I liked the contrast between the larger cities and the small towns we visited. Our tour guide made everything come alive for me.
Favorite "WOW" moment
"Hard to pick one, but I was enthralled by the archaeological sites and museums. It's one thing to read about ancient history, but another to walk around in the ruins of a Roman settlement underneath a busy intersection in the middle of Sofia. I was also impressed by the indomitable spirit of the Bulgarians in spite of the centuries of occupation and oppression by more powerful empires. Stefan helped bring that history alive for us."
Judith
West Allis, WI
Tour: 09/09/18
Overall rating:
Favorite "WOW" moment
"1. The light show Stephan knew about at the Tsarevets Fortress in Veliko Tarnovo. 2. Parting gift of his grand mothers recipes, very thoughtful."
Guillermo
San Luis Potosí,
Tour: 09/09/18
Overall rating:
AT THE SAME TIME THAT YOU KNOW THAT YOUR TRAVELING IN A ORGANIZED TOUR, THE WAY IT IS SO WELL PLANNED THAT YOU FEEL LIKE IF YOU WERE TRAVELING BY YOURSELF WITH ALL ARRANGED FOR YOU. THOSE FREE TIMES ARE EXCELENT, AND I REALLY ENJOY IT, BESIDES WE WERE SO WELL ADVISED BY STEFAN, OUR GUIDE.
Favorite "WOW" moment
"THE WHOLE STAY AT RILA MONASTERY. WHEN ALL THE BUSSES AND TOURIST LEFT AND THAT MAGNIFICENT PLACE WAS JUST FOR US."
Rebecca
Cincinnati, OH
Tour: 08/26/18
Overall rating:
We were fortunate to have beautiful weather and a wonderful group of people to travel with. I especially enjoy the detailed history that Stephan provided. Stephan and our bus driver were both very pleasant and accomadating
Favorite "WOW" moment
"Seeing the caves and rock carving of the hunter and dog"
Sandra
Seattle, WA
Tour: 08/26/18
Overall rating:
great trip. lots of wonderful experiences. would have preferred to skip the Romo tour of neighborhood. Felt like they were on exhibit.Not fun at all.enjoyed the visit to the local school. Interesting comparing our U.S. schools to theirs.Made me really happy my grandsons are here in U.S.
Favorite "WOW" moment
"the evening of entertainment by the local folk dancers and singers, the day walk in nature to see man on horseback rock carving and the caves in surrounding area."
Marjorie
Salem, OR
Tour: 08/26/18
Overall rating:
This was my fifth Rick Steves tour, so I knew what to expect, and I was not disappointed. Stefan was stellar as a guide, and each day in Bulgaria offered new sights, new information, and lots of opportunities to learn more about a country poorly known in the U.S. I loved it! The churches, murals, and icons were beautiful, and fitting them into Bulgaria's history was great. So was meeting Bulgarians, many of whom spoke some English.
Favorite "WOW" moment
"I have to mention two wow moments. The first was as I walked through the gate into the Rila Monastery and saw the galleried buildings around the central yard with its striped church. Combined with the cool temperature, the sound of running water, and the paintings on the church's exterior porch, it was impossible not to say WOW. The second was the spectacular folk performance in Gorna Oryahovitsa. The costumes were stunning, the music infectious and the dancers brilliant and seemingly tireless"
Sharon
Boring, OR
Tour: 08/26/18
Overall rating:
I believe this is one of the best Rick Steves Tours I've been on. Bulgaria is an extremely fascinating country, small, with a rich history. As opposed to getting more WWII/Nazi history, we got new and fascinating communist history. The days' travels were leisure and informative; we were turned loose for free time (which was more than ample) at precisely the time our guide, Stefan, promised. Did not go home in overload, nor with sore feet.
Favorite "WOW" moment
"There was no one WOW moment for me. I enjoyed it all, found it all equally interesting. I have to admit though shopping on the Samovodene Crafts Market Street, meeting the artisans, was super. I came home with some fabulous works of art, signed by the artists! And, now that I think back more, I'd say the folklore performance organized at Gorna Oryahositsa stood out. The music, the costumes, and dancing was all so beautiful.What fun to dance with the performers at the end of their performance."
Mark
Portland, OR
Tour: 08/26/18
Overall rating:
This was our 12th RS tour and it was surely in the top 5. As usual, outstanding guiding and access to important cultural experiences. The tour certainly answered the often asked question: "why Bulgaria!" I'd recommend this journey to anyone.
Favorite "WOW" moment
"Hard to say as there were so many "wow" moments. Although I could go on and on about the Rila Monastery or the town of Veliko Tarnovo or Nesebar... oddly, it was a chance to swim in the Black Sea!"
Steven
San Diego, CA
Tour: 08/26/18
Overall rating:
Stefan was phenomenal. He is so knowledgeable, and has a passion for educating and teaching. He really made the history come alive. I thought the tour hit a lot of highlights and was a good overview of the country. I also enjoyed meeting the locals, such as when we visited the schools, had lunch with local families, and visited the Roma community.
Favorite "WOW" moment
"I loved the stay in Rila Monastery. It was so nice to be at the monastery during the evening and in the morning when all the crowds were gone. The room wasn't bad at all, and much more comfortable than I was expecting. My only issue is that they clean the bathrooms with some kind of hose or power washer, so everything is completely soaked. But I thought that the stay was one of the highlights of the trip."
Joyce
Richmond, BC
Tour: 08/26/18
Overall rating:
The tour provided me with 12 days packed with history, culture, economics, music, politics, good food and fun all under the steady hand of our guide, Stefan. It certainly answered the old refrain 'why Bulgaria?' Now, I can give you many, many reasons for visiting Bulgaria.
Favorite "WOW" moment
"More than one! The Rila Monastery visit, for sure. Falling asleep to the sound of the rippling brook outside, & being up for the sunrise service with only a few other people and the chanting monks in attendance. Being able to watch La Traviata while seated in the ancient Roman Theatre in Plovdiv. An evening filled with beautiful music in a stunning setting. Magical. In Nesebar, the hotel chef playing his keyboard during happy hour and Stefan, Ilya & our tour members dancing Bulgarian dances."
Kathi
East Stroudsburg, PA
Tour: 08/26/18
Overall rating:
To begin, this was my first Rick Steves tour and my first land tour. My mother asked me to join her. I read the provided materials and did a little research on Bulgaria but not very much. I am happy to say my overall experience was excellent. I felt our time was very well managed and balanced with respect to both the tour activities and our personal time. Stefan was a great guide and Elia a great driver. Having them take us on this adventure enhanced the experience.
Favorite "WOW" moment
"There are too many - the Madara Horseman; attending the opera in Plovdiv's Roman amphitheater; the Rila Monastery; wading into the Black Sea in Nessebar and Varna."
Kathleen
Decatur, GA
Tour: 06/24/18
Overall rating:
I enjoyed this trip. I learned a lot about Bulgaria. I liked the dinners with a Roma family and a Muslim family. I enjoyed the Bulgarian folklore performance. I enjoyed the cooking demonstration and the Bulgarian dance performance by our pastry chef and our guide. I enjoyed dancing with the Bulgarian folklore performers. Stefan is very knowledgeable about Bulgaria and I liked how he shared his love of his country. It was a great trip!
Favorite "WOW" moment
"My favorite wow moment was Nessebar in the Black Sea. This is truly a beautiful place."
Patricia
Fullerton, CA
Tour: 06/24/18
Overall rating:
Guide was great. Way to many hours on a bus.
Favorite "WOW" moment
"Visiting the schools and watching the children. Enjoyed Varna and the Black Sea"
Patricia
Fort Collins, CO
Tour: 06/24/18
Overall rating:
This was interesting, learned a lot. It was especially good to meet people through our guide.
Favorite "WOW" moment
"The 'wow' site was Rila Monastery with the preservation of Bulgarian culture and religion. The most 'wow' learning experience was to see what centuries of bad government can do to a country."
Robert
Honolulu, HI
Tour: 06/24/18
Overall rating:
I came into this tour knowing nothing about Bulgaria, and left able to tell family and friends about the long history and contemporary issues of the country and region. The tour was a great experience. I learned a lot.
Favorite "WOW" moment
"Walking through the gates of the monastery. Wow!"
Pauline
Tigard, OR
Tour: 06/24/18
Overall rating:
This was our 8th Rick Steve's tour. As usual it was super. Stefan was a great guide and a fun tour group. Learning about Bulgaria's place in the crossroads of civilization was amazing. The treasures in the museums and churches is overwhelming. To think that cities dated from 7,000 BC is mind blowing. The village people were so friendly, informative and hospitable. Meeting them made the trip so meaningful. The beauty of the countryside from the mountains, to the Black Sea is a wonderful memory
Favorite "WOW" moment
"So many "wow moments: The "misty" beauty of the Rila Monastery, the precious faces of the school children, the fields and fields of golden sunflowers, the beautiful costumes and Bulgarian folk dancers, the Roma and Muslim villages and the hospitality of our hosts, the beautiful Black Sea towns of Varna and Nesebar, the fortressed city of Velliko Tarnavo with the craftsmen, and all of the beautiful museums and churches."
Thomas
Tigard, OR
Tour: 06/24/18
Overall rating:
I found this tour enjoyable and informative.
Favorite "WOW" moment
"My Wow moment was the lunch in Glogova with the singing group. The two young ladies, their Mother, and Uncle put on an amazing performance."
Gary
Poughkeepsie, NY
Tour: 06/24/18
Overall rating:
Stefan did a great job. He showed real enthusiasm, and every day of the tour had highlights. Despite a few rainy periods, the whole tour went very well. Fortunately we missed most of the summer heat wave. The itinerary was well planned, with a variety of interesting and educational things to see and do. Hiking might have been nice, but difficult with tour members of varying abilities and too dependent on weather. We didn't see any of Bulgaria's caves, I've heard there are some good ones.
Favorite "WOW" moment
"Most days had a "wow" moment! Serdika in Sofia was better than expected. It was really special to be overnight in Rila, after everyone else left and we had it to ourselves for the night. Plovdiv had plenty of history and architecture to see, but Kapana's street art, the the singing fountains were unexpected surprises. We stayed at a perfect location in Nessebar. I enjoyed the beach in Varna. We got an extra-special folk performance at Veliko Tarnovo, and lunch in Glogovo, with music, was great."
Ann
Fort Wayne, IN
Tour: 06/24/18
Overall rating:
I've toured many European countries and was delighted with my first Eastern European experience. Of course it didn't hurt a bit that Bulgaria is beautiful, the history and culture exciting, the people warm and friendly, and the food...oh, my!! The itinerary was carefully thought out and [INVALID]d. So many doors were opened to out group. The size of our group was very comfortable, making it easy to get to know each other. Stefan,our guide, was excellent.
Favorite "WOW" moment
"So many new and beautiful places and things to take in! The children at the schools and the folkloric experiences were among my most memorable. Probably the most emotional experience for me was the visit to the school and the Roma community in Dupnitsa."
Mary
Boise, ID
Tour: 06/10/18
Overall rating:
We knew little about Bulgaria previouly but we had an absolutely wonderful time. The country is beautiful and offers both Black Sea access, wooded mountains and gorgeous farmlands that produce delicious fresh produce, sunflowers (for cooking oil), roses and lavender for essential oils and many other crops. Bulgaria has a fascinating history that stretches back millennia. We enjoyed the various opportunities we had to visit archeological sites and museums. The people were very welcoming
Favorite "WOW" moment
"There were so many maxing experiences but spending the night in the Rila monastery with the only sound being the rush of the mountain stream outside our bedroom window was a special highlight. Exploring the Archeological Museum in Sophia and realizing I was seeing artifacts from the 5th and 6th millennia BC was a definitive "WOW" moment."
Bonnie
San Clemente, CA
Tour: 06/10/18
Overall rating:
Favorite "WOW" moment
"Lunch in Kolprivshtiza with Father Bogomiel. His wife must have scrambled the day before when she heard that 25 guests were arriving for lunch. The town was enchanting, the homemade rakia improved with each sip, the lunch was delicious, Father B. & Stefan sang beautifully together, we even got to meet Father B's grandson. For a Plan B on the itinerary it was a highlight. And kudos to Stefan & his behind the scenes helpers, including Mrs. Father B. whom we didn't meet, for pulling it off."
When To Go & Weather
May, June, and September are the best months for visiting Bulgaria with pleasant weather, lighter crowds, and the full range of tourist fun.

Bulgaria/Sofia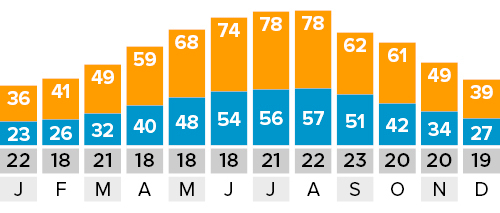 Hotels & Flights
Tour Hotels
In case you wish to book pre- or post-tour hotel accommodations, the contact information for the tour's first and last hotels is included in your tour confirmation email as well as in the Itinerary section of your tour account. One month prior to the tour departure, you'll find the directions to your first tour hotel and a complete list of hotels where we'll be staying while on tour in the Documents section of your tour account.
Flights
Our tours don't include airfare, so your flight arrangements and transfers are completely up to you.
Most tour members arrange to fly into and out of Sofia (SOF).
We suggest arriving a day or two before your tour begins to allow ample time to get over jet lag and be well-rested for the first few days of your tour.