Rave Reviews: Tour Groups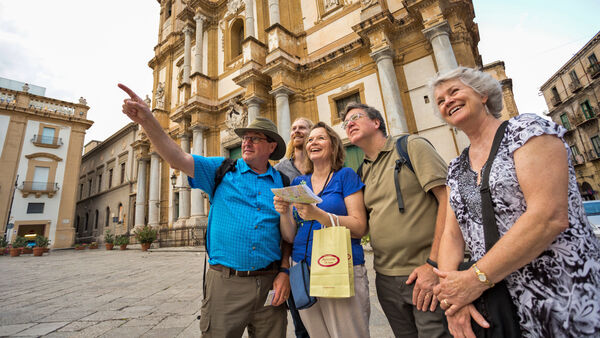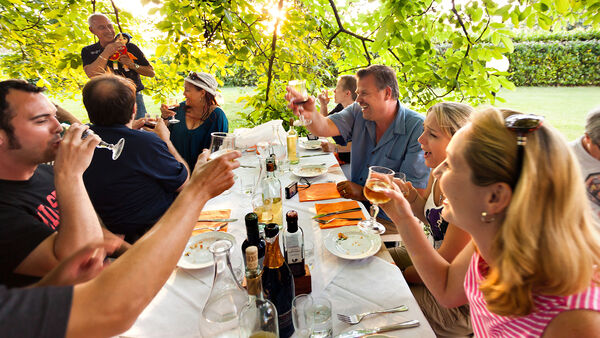 A rewarding trip is more than pretty sightseeing — it's memories and friendships shared with people along the way. On a Rick Steves tour, the small (24-28 max.) group you travel with will be a big plus. We attract fun, flexible folks who enjoy one another's company, and who often remain close...many years after their "farewell" dinner together.
Here's what our tour members are saying about our groups...
"Making new friends and sharing these new experiences helped make this trip really special. Our group age ranged from 30-75 years-old, from a variety of backgrounds, and yet we all got along and had fun together."
— Bernice in Castro Valley, CA
"The sights, the guides, and the wonderful group of people made the tour unforgettable. It felt more like being with friends and family instead of just tour buddies."
— Nancy in Olympia, WA
"While I knew I would love Europe, I wasn't sure about traveling with a group of strangers. Well, the group of strangers quickly turned into friends and by the end of the trip they felt like family."
— Tania in Laveen, AZ
"Although the tour guide, the hotel and the itinerary were chosen for us, the tour members select themselves — an important point. Anyone taking one of these tours can be confident that they will be traveling with nice people who are open to the experience."
— James in San Francisco, CA
"As often happened on our previous Rick Steves tours, we made new friends of people who were complete strangers 10 days earlier. That's why this was our 9th Rick Steves tour."
— Maureen in Henderson, NV
"'Back Door' traveling seems to attract a certain type of fun-loving and adventuresome person. We had a real bonding experience with our fellow travelers and cried as we said goodbye the last night. Although we feel able to tackle Europe on our own, who wants to go it alone when you can share it with 28 of your soon to be 'closest friends.'"
— Carol in Glendale, AZ