Amsterdam

Amsterdam Canal Cruise

Rhine Valley, Germany

Rothenburg, Germany

Luge Ride in the Tirol

Neuschwanstein Castle in Bavaria

Venice, Italy

Pasta-Making in Tuscany

San Gimignano

Pantheon in Rome
Tour Questions? See our FAQ | Call 425-608-4217
Family Europe: Amsterdam to Rome in 14 Days Tour
from $3,995 per person + air
Optional Single Supplement $725
See Tour Dates
Rick Steves Family Europe: Amsterdam to Rome in 14 Days makes the wonders of Europe come alive for kids — and cuts the stress for parents, too. Starting in the Netherlands and ending in Italy, your enthusiastic Rick Steves guide will introduce your family to Amsterdam's Golden Age, Germany's Rhine Valley and Romantic Road, the castles and forests of Austria's Tirol, the canals of Venice, the countryside charms of Tuscany, and the Eternal City of Rome. And on this tour, kids ages 8 through 17 get a $200 discount! Join us for Family Europe: Amsterdam to Rome in 14 Days!
You may also want to consider our Family Europe: London to Florence in 13 Days tour.
Dates & Prices
What's Included
A small, friendly group of 24–28 people — half the size of most tour groups
Kids ages 8 through 17 are welcome — and save $200
A full-time Rick Steves guide, tour assistant, and local experts — who will make the history, art, culture — and fun! — of Europe come alive for you and your kids
All tours and admissions — at no extra cost — covering at least 24 group sightseeing events • Amsterdam walking tour • Rijksmuseum • Amsterdam canal cruise • Anne Frank House • Arnhem Open-Air Museum • Rheinfels Castle • Rhine cruise • Rothenburg orientation • Rothenburg Night Watchman walking tour • Munich orientation • Wieskirche • Neuschwanstein Castle • Mountain luge (weather permitting) • Venice walking tour • Venice mask demonstration • St. Mark's Square and Basilica • San Gimignano • San Gimignano ceramics workshop • Hands-on pasta-making demonstration • Gardens of Bomarzo • Evening walk through Rome including Trevi Fountain • Pantheon • Colosseum • Roman Forum…and more
All group transportation from Amsterdam to Rome
13 nights' accommodations (all stops but one are for 2 nights) in memorable, family-friendly hotels
All breakfasts and half your dinners
All tips for guides and driver
Rick Steves Travel Store credit to use toward guidebooks for your trip
Guaranteed tour price, locked in the moment you make your deposit
Optional single supplements — this tour has a limited number of private rooms for solo travelers for an additional fee
Tour alum discount of $50 for each tour you've taken prior to 2018
50% discount on a consulting appointment with our in-house experts to assist with your pre- or post-tour travel plans
Flexibility should you need to transfer, or cancel/interrupt your tour
Fine print: You are responsible for the cost of your drinks and free-time sightseeing. See our Tour Conditions for important details regarding everything listed above.
Itinerary
Daily Activity Key
Light = 2–4 miles of mostly level walking throughout the day.
Moderate = 2–6 miles walking throughout the day with some hills and stairs.
Strenuous = 2–8 miles of walking throughout the day with lots of hills, stairs, and uneven terrain.
Day 1: Welcome to Amsterdam
Our adventure begins in the canal-laced city of Amsterdam. We'll get together for a quick introduction meeting at our hotel at 3 p.m. Soon after, we'll head outdoors for a "Golden Age" walking tour of Amsterdam's historic streets, lined with teetering, gable-topped houses overlooking centuries-old canals. Tonight we'll get to know each other during dinner together, and learn how to take a sleek, efficient tram ride back to our hotel. Sleep in Amsterdam (2 nights). No bus. Walking: moderate.
Day 2: Eye-Opening Amsterdam
This morning we'll enjoy an eye-opening tour through one of the world's greatest collections of paintings, including masterpieces by Rembrandt and Vermeer. After time for reflection and lunch on your own, we'll rendezvous and hop aboard a canal boat for a floating sightseeing tour of the city. Then we'll visit the Anne Frank House, where the teenage writer and her family hid from the Nazis for two years during World War II. Afterward, you'll be free for the rest of the afternoon to visit the Van Gogh Museum, stroll or bike through Vondelpark, or make more discoveries on your own. No bus. Boat: 1 hour. Walking: moderate.
Day 3: To Arnhem and Germany
We'll meet our coach and driver this morning and make the short drive to Arnhem's amazing open-air museum. As we wander around the perfectly restored windmills, farm houses, gardens, shops, and peasant huts, we'll get a hands-on experience of what life was like for people here in centuries past. We'll gather for a traditional lunch of Dutch pancakes before heading south into Germany and into the Rhine River Valley. There we'll get nestled into our very quaint, very old hotel, and have dinner together. Sleep in Bacharach (2 nights). Bus: 6 hours. Walking: moderate.
Day 4: Rhine Castles and Cruising
This morning we'll sleep in a bit before heading to the nearby village of St. Goar and Rheinfels Castle — a mighty fortress that towers over the banks of the Rhine. A guided tour will show us that castle life was not all fairy tales and knights in shining armor. You'll have time to explore the village and perhaps enjoy a tasty picnic lunch in a park by the river. Then it's all aboard! We'll hop on a boat and cruise past miles of vineyards, villages, and more castles (including one that pokes out of the river). Back at our "home village" your evening will be free for more wandering and dinner on your own. Boat: 1 hour. Bus: ½ hour. Walking: strenuous.
Day 5: Medieval Rothenburg
After an early breakfast we'll pack up and head for the jewel of medieval Germany, the perfectly preserved walled town of Rothenburg ob der Tauber. This is an ideal place to explore, on your own, whatever interests you — from the pointy towers of the town's walkable wall to the creepy Medieval Crime and Punishment Museum to acres of cute shops and half-timbered photo ops. After a break for dinner on your own, we'll tag along on this evening's very entertaining Night Watchman's tour. Sleep in Rothenburg (1 night). Bus: 4 hours. Walking: light.
Day 6: Munich and Austrian Tirol
This morning's destination is the easy-going city of Munich. We'll get oriented at the Viktualienmarkt — an outdoor farmers' market, beer garden, and park, all rolled into one. You'll have time to assemble a lunch and share a picnic table, then wander through the city's pedestrian-friendly center. This afternoon we'll drive into the Bavarian countryside, stopping to learn why Germany's fanciest Rococo-style church, the Wieskirche, sits in the middle of a cow pasture. Winding our way into the foothills of the Alps, we'll cross the border into Austria and arrive at our Tirolean guest house in time for a hearty dinner together. Sleep in or near Reutte (2 nights). Bus: 6 hours. Walking: light.
Day 7: Neuschwanstein and the Luge
We'll begin our day with a short drive and a hilly forest hike up to Germany's most famous castle (the one that inspired Disney) — Neuschwanstein. We'll have a guided tour of the castle's furnished rooms, followed by free time to hike a bit farther up to Mary's Bridge over the Pöllat Gorge, for that photo of a lifetime. Back at the bus after lunch, we'll drive to a nearby summer luge course where (weather permitting) you'll have a chance to go barreling down a mountain on a tiny sled with wheels. We'll arrive back at the hotel afterward with more time to stroll in the woods, or just relax, before dinner together. Bus: 1 hour. Walking: strenuous.
Day 8: To Venice
We'll take a scenic, all-day drive to Venice today, stopping en route for lunch at the Italian-Tirolean town of Bolzano. You'll have time to explore this vibrant town and put together the perfect picnic browsing Bolzano's colorful street market. Then we'll make a beeline for the Adriatic Sea, where we'll trade our bus for a boat, and get a ship's-eye-view of Venice before we go ashore on the family-friendly beach island of the Lido. This evening we'll have an orientation to our island-away-from-home, and dinner together. Sleep on the Lido (2 nights). Boat: ½ hour. Bus: 7 hours. Walking: light.
Day 9: Magical Maze of Venice
Venice is a quick, 15-minute vaporetto ride from the Lido. This morning we'll cruise there for a walking tour through the heart of Venice. You'll learn about the amazing history of this unique, maze-like city of canals, walkways, and slowly sinking palaces. We'll also visit a local mask-making workshop to learn about the tradition of Venetian masks. After an impressive look at the gold-lined interior of St. Mark's Basilica, the afternoon is all yours. You might tour the Doge's Palace — or simply get lost (remember it's an island) exploring Venice's alleyways. Stay in Venice for dinner and a gondola ride on your own — or head back to the Lido early, to bake on a sunny beach and take a dip in the Adriatic. Boat: ½ hour. No bus. Walking: moderate.
Day 10: To the Tuscan Countryside
Today we say "ciao Venezia" as we hop back aboard our bus and drive deep into the heart of Italy. On the way, we'll make a stop for some exploring and lunch on your own. Then we'll continue on our way through the Tuscan hills to our cozy countryside hotel, nestled among the trees and vineyards. The grownups will have time to sit back and relax over a glass of the local wine. The kids will have a ball swimming and goofing around in the pool. When our stomachs begin to rumble we'll gather together for tonight's feast. Sleep at a Tuscan agriturismo (2 nights). Boat: ½ hour. Bus: 4 hours. Walking: light.
Day 11: Hill Towns and Towers in Tuscany
After breakfast we'll take our bus and time-travel to the hill town of San Gimignano, famous for its many medieval towers. We'll visit a fascinating museum and ceramics workshop where the artists have painstakingly created a scale model of the town — complete with all 72 towers — as it was 600 years ago. You'll have free time for lunch and to climb a tower on your own and marvel at how unchanged this town has remained. A few hours later, back at our country hotel, the afternoon is yours for taking it easy, Tuscany-style. Before dinner tonight, our chef will give us a hands-on demonstration of how Italians turn dough into pasta. Bus: 2 hours. Walking: moderate.
Day 12: All Roads Lead to Rome
This morning we'll visit the 16th-century Gardens of Bomarzo, filled with larger-than-life sculptures and monstrous statues, where fantasy and reality meet. Then we'll press on to our final destination, the Eternal City of Rome. We'll check into our hotel in the city's center, and take a little time to catch our breath. Then we'll use Rome's public transportation system to reach the most impressive building from ancient Roman times: the perfectly domed, 2,000-year-old Pantheon. After a post-Pantheon break for dinner on your own, we'll rendezvous for a stroll together through the floodlit heart of the city, lacing together lively pedestrian lanes, classy piazzas, and splashy fountains. Sleep in Rome (2 nights). Bus: 4 hours. Walking: moderate.
Day 13: Ancient Rome
Today we'll be transported back to the days of emperors, slaves, and gladiators. We'll tour Rome's famous Colosseum and the nearby Roman Forum, where you'll trip over the same stones as the Caesars did 20 centuries before you (history class will never be the same)! We'll set you free for lunch and the entire afternoon. This is an ideal time to take a taxi to St. Peter's Basilica or the Sistine Chapel (the chapel is part of the Vatican Museums; make reservations in advance). This evening we'll gather together for our final dinner on the tour, and toast our great adventure together. No bus. Walking: strenuous.
Day 14: Tour Over After Breakfast
Breakfast is provided, but there are no group activities today. It's a breeze to reach Rome's airport by taxi or public transportation. Your guide will help you with any post-tour planning, leaving you well prepared for the road ahead. Grazie e ciao!
Itinerary specifics subject to change.
Physical Demands
Our tours are physically active! It's an essential part of the Rick Steves tour experience. On our Family Europe: Amsterdam to Rome in 14 Days tour — among other things — you'll need to happily…
Carry/roll your luggage over uneven pavement (possibly several blocks) and up stairways to reach your hotel, then up several flights of stairs to reach your room.
Be on your feet, walking and standing for up to three hours, indoors and outdoors, in all weather conditions.
Sleep with street noise and no (or weak) air conditioning.
After orientation and transportation lessons, be able to navigate towns and cities on your own.
Be able to get up and "at 'em" in the morning, often departing around 8 a.m.
Be content with the possibility of your family sharing bathroom facilities on this tour.
Reviews
Nancy
Acworth, GA
Tour: 08/07/17
Overall rating:
Fantastic tour. Sašo, Cary and Big John are the best. I am still reliving my trip. So much information to take in. Wish I could go on more Rick Steves tours with these guides. Also couldn't ask for a better group of people to travel with.
Favorite "WOW" moment
"It's difficult to point out one thing. It was all Wow!"
Jack
Acworth, GA
Tour: 08/07/17
Overall rating:
This was my first Rick Steves tour. I was very pleased with the professionalism displayed throughout all components of the tour package.
Favorite "WOW" moment
"The drive/scenery from Amsterdam to Northern Italy."
Michelle
Perry, MI
Tour: 08/07/17
Overall rating:
Sao & Cary were great guides. They really complemented each other well. The group dynamics were great - the teens on this tour made it extra special.
Favorite "WOW" moment
"When we arrived in Bacharach and we saw the Rhine. I loved the quaintness of the village."
Tanya
Chaska, MN
Tour: 08/07/17
Overall rating:
We had the best time on our tour. Learned so much and thoroughly enjoyed our travel companions and tour guides. It was the right balance of relaxation and adventure. Couldn't have asked for a better time!
Favorite "WOW" moment
"The surprise visit to the Florence American Cemetery and Memorial - so moving and powerful. I liked that it was a completely unexpected."
Pamela
Sevierville, TN
Tour: 08/07/17
Overall rating:
Since this was our first overseas tour we really didn't know what to expect and were just going with the flow. We found the tour well organized and every detail no matter how small was already taken care of. Our tour guide and his assistant were extremely knowledgeable and helpful in every part of the tour. Can not praise enough, in fact I would really want to go with them again. All other tour members were pleasant and the kids that were along were a delight to be around. A
Favorite "WOW" moment
"The Colosseum"
Tom
Shoreline, WA
Tour: 08/07/17
Overall rating:
Super amazing tour; we loved everything about it. Tour guides, sites, flow of travel and the whole experience created a treasure of memories.
Favorite "WOW" moment
"Many wow moments- Sistine Chapel Everything in Italy Austrian rock accordion players in Reutte Everyday was a wow"
Betsy
Redmond, WA
Tour: 08/07/17
Overall rating:
Great group, albeit started a little odd to have four older couples on a family tour. But they were real troopers and for the most part joined in fully. We had done the other family tour and I think there's just more to see and do on that one. Several days, Rothenburg, for example, seemed like filler. Plus the agritourismo was disappointing. Great place, but just a hotel in the country. I thought there'd be more actual agri - like olive trees, etc. All in all, really good but not great.
Favorite "WOW" moment
"Really enjoyed Venice, much more than expected. All the boating was awesome."
Robert
Seattle, WA
Tour: 07/24/17
Overall rating:
Overall we were very pleased!! Great experience and very professional. Personally I enjoyed all the hotels each was unique in its own way and the food was great. Our tour guides were very helpful and had a great perspective shared equally. Excited for our next trip.
Favorite "WOW" moment
"Great question! My wow moment was everything went off without a mishap. I think the name " RICK Steves" went a long way with out hotel operators."
Suzie
Seattle, WA
Tour: 07/24/17
Overall rating:
We had a great group, a knowledgeable tour guide(s) and saw so many special things. Our family had time before and after the trip to do our own things, which also added to the trip. Having teens on this trip made my own teens have more fun, allowing them to socialize while learning. We enjoyed the itinery and bus rides, the people and the hotels were for the most part good. We will definately do another tour at some point, since this experience was great for our whole family.
Favorite "WOW" moment
"Our family really liked the sites and experiences in Rome, and also Amsterdam. Learning about the history, like the Anne Frank House, Colliseum and the Vatican Museum ( on our own) made lasting impressions for our family. When my oldest son said that he was interested in studying abroad in college now, I knew we had done the right family trip. He also learned to appreciate art after the museums in Amsterdam (we added a few on our own too.)"
Nathaniel
Clyde Hill, WA
Tour: 07/24/17
Overall rating:
Had a great time
Kimberly
Clyde Hill, WA
Tour: 07/24/17
Overall rating:
What a fantastic first trip to Europe for me and my kids! Overall I would say that we all give the tour a grade of A. We knew a RS tour would be a great way to see, learn and do more than we would on our own and we were not disappointed. If anything, we needed more downtime!
Favorite "WOW" moment
"Well there were several wow moments- he guides always being prepared for the day and getting us where we were going without a hitch, the Roman tour guide during the Colosseum and Forum was great and of course entering Venice on a boat was cool"
Emily
Overland Park, KS
Tour: 07/17/17
Overall rating:
The tour was good, but honestly I was disappointed. We were rushed around places that needed more time and we spent too much time other places. It felt as though we were dropped off by ourselves in the cities where we needed help and babied in areas we would have no trouble getting around. I think you should book more places and activities for us to go to, such as museums and the Wedding Cake in Rome. I was disappointed we missed the Anne Frank house and did not think you made up for it.
Favorite "WOW" moment
"I loved Neushwanstein castle; it was beautiful and the area was gorgeous. I also loved walking around Amsterdam and going to the Nines Streets. It was so pretty and lively."
Barbara
Lake Oswego, OR
Tour: 07/17/17
Overall rating:
We were a family of 6 - grandparents, son and daughter-in-law, granddaughters ages 11 and 14. My daughter-in-law had never traveled to Europe and she had the best time! I was overjoyed for her. Our granddaughters enjoyed the pasta making, the "Disney" castle and the Luge. Our guide was exceptional in her knowledge of history, and in relating a number of her personal experiences. The restaurants she recommended to us were exceptional in quality of food and service.
Favorite "WOW" moment
"My "wow" moment was the Italian American Memorial. I had no idea it existed. Even though this was not included is the tour my granddaughters especially enjoyed the Anne Frank house. They had read the book and watched the DVD before the trip."
Jennifer
San Marcos, CA
Tour: 07/10/17
Overall rating:
This was our first trip with Rick Steves tours, and I would recommend it to ALL my family and friends. It was very well organized from start to finish, from the materials we received in the mail before all the way through the tour. This was our first trip to Europe, and I am so glad we used your tour company! It made it so much more enjoyable. We didn't have to worry about transportation and hotels.
Favorite "WOW" moment
"There are so many, I don't know if I can pick one. I loved the Bavarian countryside, the day we went to the castle and luge trip. It was great! I also loved the morning walking tour of Venice and the mask making demo."
Connie
San Antonio, TX
Tour: 07/10/17
Overall rating:
Absolutely amazing. Beata and Stefanie were outstanding and took care of all of us in the group but some how managed to have individual time with us as well. They added immensely to the whole experience. This trip included many of my favorite places from prior travel in Europe that I was able to share with my grandchildren for their first trip. The trip was very well arranged to allow 2 nights per hotel and had interesting stops included on the travel days. Having other families was a bonus
Favorite "WOW" moment
"The day in the Alps with visit to Neuschwanstein, ride on the luge, and hike to the castle ruins and suspension bridge was magical. The weather was perfect, blue skies, sounds of the mountain waterfall, birds, cow bells, verdant green of the landscape was better than any picture postcard."
Luke
San Marcos, CA
Tour: 07/10/17
Overall rating:
I had a great time, the food was good but different. we had lots of fun, and all of the kids started to bond after the first week. I loved the tour and would definitely recommend it to others.
Favorite "WOW" moment
"I'm not exactly sure because I had so much fun with everything. I liked the beach on Lido because we rented a paddle boat with a slide on top. There were two jellyfish washed up and I thought that was pretty cool."
Carson
San Marcos, CA
Tour: 07/10/17
Overall rating:
I really enjoyed getting to see so much during the tour. I thought everywhere we went was entertaining and interesting.
Favorite "WOW" moment
"My favorite part of the tour was visiting Neuschwanstein castle and staying in Austria. I really enjoyed the accordion players that came out at dinner and performed for us!"
Andy
Bellbrook, OH
Tour: 07/10/17
Overall rating:
The Amsterdam to Rome Family Tour far exceeded our expectations. We were worried about the logistics of traveling and touring but the pre-, during, and post- tour guidance that we received made it all go very smoothly.
Favorite "WOW" moment
"The view of Bacharach, the Rhine, Werner Chapel, and Stahleck Castle from the nearby hillside."
Doug
San Marcos, CA
Tour: 07/10/17
Overall rating:
Overall, a wonderful family vacation... highly recommend. I was a little concerned about being on a "tour" timeline, but the structured and unstructured time was very well balanced. Most of the "planned" items were sights I'd want to visit anyway and having them pre-arranged and group passes made it a lot easier as well. Bea and Steph, plus all the local contracted tour guides, were wonderful and their knowledge certainly enhanced the trip. Joe, our motor coach driver was the best ever !!
Favorite "WOW" moment
"Best moment of the trip was our stop in Ruette. The second night, with dinner on the patio and the local musicians Bea arranged was a very special treat !! (and that's not just the schnapps talking)"
William
San Marcos, CA
Tour: 07/10/17
Overall rating:
This vacation exceeded all of my expectations. Beata and Stefanie were brilliant with the history and language lessons. Being the elder of the group, I never felt uneasy. My travel companions from all over the country made this vacation extra special.
Favorite "WOW" moment
"My favorite moments came by watching the expressions of joy on the faces of my grandsons. These memories will last forever."
Tammy
San Antonio, TX
Tour: 07/10/17
Overall rating:
This was truly one of the best family trips that we have been on. We were able to experience a wide variety of history, architecture, culture, and scenery in a short two week time frame. There was a good balance of sightseeing, physical activity, and free time. It kept our entire group, age 12 - 60+, completely engaged. We found that we really enjoyed the company of our tour guides and travel companions. The comradery added to the overall travel experience.
Favorite "WOW" moment
"My favorite day was in Ruetta, Austria -- We visited Neuschwanstein castle, hiked in the breathtaking Austrian Alps, crossed a very long, and very high pedestrian suspension bridge, and enjoyed a wonderful dinner with live musical entertainment."
David
Irvine, CA
Tour: 07/03/17
Overall rating:
Overall a very informative and educational tour experience. I had a great time bonding with my family and others members on the tour. Our Rick Steves guides (Jody and Andrew) were very helpful,and the best part of tour are the local guides (very knowledgeable). Our bus driver Matt was great also. Hotels overall was Adequate-Good (besides Kranenturm which is Poor) Food overall was Good by ETBD standards. Overall would be Very Good but downgraded by a hotel which ruined two nights/days for me.
Favorite "WOW" moment
"The hike to Neuchwanstein was beautiful and very peaceful. I loved the tour of Forum and Colosseum in Rome as the local guide Annette really made us go back in time. I have visited these places before but not like how Annette showed us. Loved the Gelatos, we averaged 4 scoops a day in Italy :)"
Maureen
Shrewsbury, MA
Tour: 07/03/17
Overall rating:
This tour gave us 1st-timers a fantastic overview of Europe. We never could have crafted so varied an itinerary ourselves. Highly rec. arriving one day early (two is better) for a solid start to this very active tour. Liked the tutorials for tram in Amster., vaporetto in Venice, and metro in Rome. Tour bus very comfy. Amsterdam was an easy city to manage ourselves b4 the tour began, & we felt confident (but lonely) staying in Rome a couple of days extra at the end. We had THE BEST tour guides!!!
Favorite "WOW" moment
"The vibrancy of Amsterdam: bikes, trams, pedestrians, buses, cars. The serenity of Bacharach: narrow cobblestone streets, the gorgeous Rhine, a majestic castle as sentry. Hearing cow bells while ascending the luge course among wildflowers in the Alps on a sunny, blue-skied afternoon. The solemnity of Stumbling Stones. Splashing like a local at a steamy, salt-water pool in Reutte. Getting lost but not feeling lost in Venice, dreamy hillside Tuscan vistas, the awesome antiquity of Rome."
Francesco
Shrewsbury, MA
Tour: 07/03/17
Overall rating:
The tour passed by so quickly! We met really nice people and made many new friends. We walked about 155 miles (good for the waistline). The tour provided my family with just a small taste of what Europe has to offer - and we are hungry for more. We loved the gelato in Italy. Gelato bingo what a great idea! Minor: A few of the stops at misc. castles (like Ferarra) and the Ice-Man (in Bolzano) might be dropped in lieu of family friendly activities (parks, pools, mountain trails, etc.).
Favorite "WOW" moment
"Wow! - it is hard to choose one from all of the great things we saw and did. Biking in Amsterdam was fun, but nerve racking. The American WW II Cemetery near Florence was very moving. The Tuscan countryside, a patchwork of hills and fields and cypress trees, as seen from San Gimignano was amazing. The art, plazas, buildings, monuments, and people of Venice and Rome are etched in my mind. My sons first beer in Munich.....priceless! What an awesome vacation!"
Alexander
Shrewsbury, MA
Tour: 07/03/17
Overall rating:
It was good.
Favorite "WOW" moment
"I like Bacharach and the catsle on top of the hill. The view of the rhine was pretty cool."
Grace
Acworth, GA
Tour: 07/03/17
Overall rating:
This was a very well prepared tour. Jody and Andrew worked tirelessly but they made it seem effortless while taking care of every little detail. We had a wonderful time and will cherish forever the memories created from it.
Favorite "WOW" moment
"The drive through the Alps was wonderful. I loved the breathtaking scenery and views."
Lascelles
Acworth, GA
Tour: 07/03/17
Overall rating:
It was educational, entertaining and interesting. The character of the structures and the strong survive mentality that dictated societal norms in the places visited was for me an eye opener. The tour guide was exceptional. She was well prepared on the history of sites visited, providing useful information on navigating exhibits and general good management practises. The tour assistant was excellent in ensuring accomodations and group arrangements were always in order.
Favorite "WOW" moment
"The castles and the labor and other resources to put them together given the locations and tools that were available in those times."
Riley
Westford, MA
Tour: 07/03/17
Overall rating:
I liked our guides. They made things fun! Loved gelato bingo! Liked that there were other kids there and there were lots of things like mask making and pasta making. Liked having dinner at kids only table.
Favorite "WOW" moment
"Climbing to neuschwanstein. I liked the hike and what we got to see along the way."
Patricia
Westford, MA
Tour: 07/03/17
Overall rating:
I couldn't have been happier. Everything was handled with such expertise that I truly felt like I didn't have to worry about details. All I had to do was enjoy and immerse myself!
Favorite "WOW" moment
"There were lots of amazing small moments - I can't say there was one favorite. I loved hiking to Neuschwanstein, I loved sleeping in a tower in Bacharach, I loved seeing the thinnest house in Amsterdam, I loved walking on the wall in many towns. I loved eating gelato, pretzels and all the many treats that Jody and Andrew spoiled us with. I loved the Open Air Village in the Netherlands! I loved that there was so much hands rather than just spending time in museums. I loved villa!"
Wendy
Irvine, CA
Tour: 07/03/17
Overall rating:
I've been a fan of RS for the past 20 years and really wanted my kids, ages 10 and 12, to experience their first trip to Europe through Rick Steves' backdoor style. Though there are minor areas for improvement, this tour has met my expectation and more. All guides including local ones were very knowledgeable. The itinerary is well-planned and executed. It made it much more fun that we get to learn and experience something new everyday with other nice family tour members.
Favorite "WOW" moment
"The cross-border hike from Austria to Neuschwanstein. Horses roaming freely along the trail and the Alpsee Lake with a family of swans - wow wow wow!"
Zoe
Irvine, CA
Tour: 07/03/17
Overall rating:
Exciting. Fun. Different. These are the 3 words to describe this tour. On this trip, I acquired many historical, cultural and evolutional knowledge that I had never known before. For example, while in the Anne Frank hiding space, I learned about the sliding bookshelf that was never written in the books. I even got to see a picture to real life happen. From a page of my book to the actual toilet of Anne Frank, this was a-m-a-z-i-n-g! I also tasted the layers of history behind each wall.
Favorite "WOW" moment
"My favorite WOW moment was when we saw Anne Franks house. There was a massive line, however, because of the Rick Steves tour, we skipped it!"
Reia
Irvine, CA
Tour: 07/03/17
Overall rating:
I had a good time exploring castles and hiking even though I don't really like nature. Our tour guides made it really interesting. Jody was great at telling us stories throughout the bus rides and during some walks. I had a great time!
Favorite "WOW" moment
"It was eating gelato in Italy!"
Frank
Seattle, WA
Tour: 06/26/17
Overall rating:
It's really to go over the entire tour...suffice it so say my family and I had an excellent experience, with a lifetime of memories. No room below: we had a great driver...Philip/Philippe/Carlo. Really a nice guy,interesting to talk to and an excellent driver. Also, having a full-sized coach with a limited number was genius...not crowded at all. The tour guide discussing public transportation in each city, with tickets provided, was a very good idea...Thanks!
Favorite "WOW" moment
"There were so many! If I had to pick one, it was when we as a group were surprised in Reutte after dinner by two incredible accordionists. They were teriific musicians and a lot of fun. Really memorable. Another "wow" was in general...the trip was so well-planned. Our tour guide Ragen and his assistant Skyla were masters of organization and detail. Maybe there were minor slips along the way but we sure weren't aware of any."
Carolyn
Irmo, SC
Tour: 06/26/17
Overall rating:
There are not enough positive words. I did wish for more time in Rothenberg and 1/2 day in the middle to regroup a bit with downtime so we didn't miss anything trying to laundry, but that would only be an enhancement. Magical guides, companions, sites and foods. Our teenage girls enjoyed the smaller areas better because they had more freedom to wander. Had no idea how wonderful a group of travel companions and amazingly charming and thoughtful guides could enhance this experience. AMAZING,
Favorite "WOW" moment
"1) The sunset gondola ride after an extra dinner our guide planned for us was magical for me. 2) the 11 kids on our trip all bonded so quickly and their interactions with each other and whole group was a joy! Had no idea how much value our companions would bring to the whole experience. Amazing!"
Carol
San Carlos, CA
Tour: 06/26/17
Overall rating:
The trip was informative, fun, and warmly inclusive of everyone in the group. It was like a party that went every day for almost two weeks. There was plenty of time for being on our own, but the most fun was with the group and having the locations and sights planned out in advance so no worries about getting there. The hotels and sights were often ones a lone traveler would not find and would miss out on. While the cites were crowded we managed to skirt around most of it and see the best.
Favorite "WOW" moment
"Amsterdam, The Tuscan County Hotel, The Colosseum"
Ellen
Renton, WA
Tour: 06/26/17
Overall rating:
This was our third Rick Steves tour (& second family tour). It was absolutely fabulous! Ragen & Skyla were truly wonderful with the adults and kids alike. You wake up knowing every single day is going to be GREAT! The combination of local tour guides with Rick Steves guides is wonderful. Our grandson has been in contact with the other kids from the tour since we got home.....that's how great they all connected! Age range was 11-16 and at no time was any child excluded by another. TERRIFIC!!
Favorite "WOW" moment
"While we have been to Rome several times before, that first view of the Colosseum is always a jaw dropper!! The ceramic recreation of San Gimignano was amazing!"
Linda
Los Altos Hills, CA
Tour: 06/26/17
Overall rating:
I think the whole cultural immersion of knowledge, food, local transportation, and sight seeing are totally incredible. Knowledgeable tour guides who interacted well with both kids and adults alike was a plus, having an assistant who blended well with the younger crowd was certainly a highlight. My kids look up to Skyla as someone who is a leader and a friend they can relate to.
Favorite "WOW" moment
"It is really hard to choose. From the moment we arrived in Amsterdam, almost got ran over by a cyclist, navigating the street by the canal names, the silly and funny accordionists in Reutte, Austria, the nice family style dinner in Tuscany, (American style bbq cooked by a vegetarian chef!) and climbing 11 hills of Rome, they were all "wow" moment. The total highlight was the soundtrack of "The Good, The Bad, and The Ugly" to wake us all in the bus. My kids still have nightmare about it."
Steven
Irmo, SC
Tour: 06/26/17
Overall rating:
Our tour was fantastic . Everything was well organized and our tour guides were spectacular. We were on the family tour and it was amazing how quickly the families and the kids bonded. The kids quickly started hanging out and all the parents were looking out for all the kids. Free time mixed in with activities worked well. Food was good and plentiful.
Favorite "WOW" moment
"Wow moments occurred throughout the trip. Riding bikes around the canals of Amsterdam and getting "lost" was so much fun. Germany was spectacular, loved the castles and the Rhine river cruise awesome. Probably the best was our gondola ride in Venice. We communicated our desire to ride in a gondola and Ragan made it happen for the group. He rearranged dinner so that we could fit this in at dusk. BEAUTIFUL"
Lee Ellen
Middleton, WI
Tour: 06/19/17
Overall rating:
We loved the Rick Steves family tour! We enjoyed all the sites and really liked our fellow travelers. It was wonderful to see most of the kids bond and enjoy hanging out together.
Favorite "WOW" moment
"Too many to list!"
Tony
Middleton, WI
Tour: 06/19/17
Overall rating:
This was my first real trip to Europe not related to work. Traveling with my wife and 12 year old daughter, we all had a great time. I was surprised at the bonding among the kids - that was a major factor in our decision to take a family tour. We got to see a lot in a relatively short time. It was very educational and our guides and driver were top notch! Matt was the perfect guide for the style of travel and info we wanted! Beata's view of Europe was very helpful and appreciated!
Favorite "WOW" moment
"There were too many to recall. The castles in Germany and Austria. Everything about Venice! Watching the kids bond. We were all surprised at how relaxing the coach ride was. In Austria,there was an annual religious ceremony with torches on a mountain top with an electrical storm in the background that was pretty amazing to view!"
Robert
Cheyenne, WY
Tour: 06/19/17
Overall rating:
Great! This was our second RS tour[INVALID] we went on the "other" RS family tour, London to Florence, last summer and our tour again this year was excellent! Our kids loved being on the tour with other kids, and it is a perfect schedule for families with kids[INVALID] some longer days followed by easier days, and a nice mix of group activities and independent time.
Favorite "WOW" moment
"Its hard to pick just one, so here are a few: the view from the top of the tower in San Gimignano, watching my son Will, 15 years old, walk confidently by himself up the crowded Spanish Steps in Rome and so that we could take his picture (he's become a confident traveller) and of course the sites in Rome. Also we had a fun time in Munich having lunch at the beer hall, and also waking through the streets of Amsterdam, plus many many more. Traveling with my kids is special everyday."
Morgan
Oklahoma City, OK
Tour: 06/05/17
Overall rating:
Overall, very pleased. Good variety of museums and things to do. However, for a tour billed as appropriate for 8 year olds, several of the days were WAY too long, even for adults.
William
Reno, NV
Tour: 06/05/17
Overall rating:
It was well organized,enjoyable and amazing. Our tour guides were outstanding and enjoyable. I appreciate how they prepared us with a language lesson with the basics and customes for each country. The guides were knowlegable and were very accomodating,Dimitri and Jody were a good team, excellent. Overall is very good to excellent.
Favorite "WOW" moment
"I love it all. From Amsterdame to Rome. I sensories we overloaded with each country we visited. Rome was woderful place to end the tour. Overall it was excellent."
Jo
Albuquerque, NM
Tour: 06/05/17
Overall rating:
First, thank you for using the microphone and headsets. It helped a lot! My 13 YO grandson and I had a good time, he more than me, which was great. I've been to Holland and Italy. He's very social and the kids were fun. Bus and driver were great. I disliked Germany and Austria. Rothenburg smelled mildewed and I could not get past that. And the people were not friendly. Italy was great, as usual!
Favorite "WOW" moment
"For my grandson, the Anne Frank house. For both of us, the American cemetery in Italy. Thank you for stopping there! Everyone stopped and talked with the dead servicemen. Perhaps they had never had a visitor."
Veronica
Reno, NV
Tour: 06/05/17
Overall rating:
Our tour was wonderful! I learned so much and appreciated all the activities (even though we were exhausted, it was fantastic and well worth every step and extra pastries in the morning)!
Favorite "WOW" moment
"I'm not sure if I really have one. They were all WOW moments for me. However, I loved Venice and walking the back streets and the mask making demonstration. I loved the gentleman who shared his passion and love for his artwork!"
Colin
Cupertino, CA
Tour: 07/25/16
Overall rating:
My son had a great time engaging with the guides and the other members of the tour. He also enjoyed seeing some of the sights.
Ken
Saratoga, CA
Tour: 07/25/16
Overall rating:
We are grandparents who took our 12 year old grandson on this tour. We all had an excellent time and felt that all the details were handled very professionally by the Rick Steves organization including an unfortunate situation where a tour member had a serious family emergency back home and had to fly back to the U.S. immediately. Our tour guide, Dmitri, working with the travel insurance company arranged everything quickly and smoothly. We especially enjoyed the bonding of the 7 children.
Favorite "WOW" moment
"The Dutch Outdoor Museum was fantastic. Almost as good as Williamsburg in the U.S. A close second was the Nightwatchman tour in Rothenburg"
Darla
Houston, TX
Tour: 07/25/16
Overall rating:
It was a wonderful relaxing and at the same time very involved experience. It was well planned but not so tight that a change in weather or such couldn't be dealt with. It gave enough free time to explore and not feel confined or being "led on a leash".
Favorite "WOW" moment
"How to narrow it down. One thing that struck me as an extra. When we went to view a castle we drove on the bus from Baccarat . We could have used the bus to get back but we took a riverboat down the Rhine. We could all relax and socialize. It was definitely an extra."
Robert
Liberty, MO
Tour: 07/18/16
Overall rating:
As always it was a wonderful experience(this was my 8th Rick Steves Tour). This was a family tour and I really enjoyed the way the kids became such a neat bunch of fellow travelers.
Favorite "WOW" moment
"Watching the kids react and enjoy some of the great places, art, history and all of the other things that Europe has to offer everyone. WOW! That was neat. I was not as young as the young people on this tour but it brought back the great feelings of my discoveries of Europe many years ago."
John
Renton, WA
Tour: 07/18/16
Overall rating:
Overall we enjoyed the tour. We were fortunate enough to be grouped with four other families that all got along and made some great friends! It was extremely hot (last two weeks in July with a heatwave rolling through Europe) and some of the hotels didn't have air conditioning and the ones that did did not work (at least our rooms). We suffered through the heat. Also the laundry services in Reutte were EXPENSIVE. Bacharach hotel was too close to the train tracks. Two nights of hell! :)
Favorite "WOW" moment
"Lots! Anne Frank house, Van Gogh Museum, Open Air Museum, hiking at Bacharach, Neuschwanstein, Otzi (iceman) Museum, San Giminano, St Peters in Rome. One off the tour thing we did was to see a concert of the TwoCellos at the baths of Caracalla which was fantastic to mix with locals and enjoy rock music!"
Janet
Edmonds, WA
Tour: 07/11/16
Overall rating:
The tour was educational and relaxing and invigorating. My children loved the experience. The other tour members were wonderful and our guides were incredible in every way.
Favorite "WOW" moment
"Standing at the hostel in Bacharach where I stayed as a college student 29 years ago."
Gunars
Carmel, IN
Tour: 07/11/16
Overall rating:
couldn't be better! well organized , well guided, and a learning experience
Favorite "WOW" moment
"Austria and the beautiful surrounds"
Nicole
Decatur, GA
Tour: 07/11/16
Overall rating:
Absolutely wonderful! Knowledgeable guides, great group of tour companions. Our tour in two words: perfect balance. A perfect balance between exciting cities like Amsterdam and Rome, and relaxing small towns like Bacharach and Reutte. Perfect balance between group sightseeing and time to explore on our own. Perfect balance between "must do" sights like the Rijksmuseum and the Colosseum, and "just being there" experiences like the scenic hike from Neuschwanstein through the forest back to Reutte.
Favorite "WOW" moment
"Impossible to pick one "WOW"...so many great moments. Our guide in Rheinfels castle singing a haunting love song in the cavern. The witty Nightwatchman Tour in Rothenburg. The hike back to Reutte through the gorgeous forest and mountains. At a cafe in Venice, looking out at the lagoon, watching the sunset, the moonrise, and the lighted boats on the water. The mouth-watering second dinner in Tuscany, our best meal of the trip. The majesty and cruelty of the Colosseum. All "WOW" in their own way."
Lori
Wilsonville, OR
Tour: 07/11/16
Overall rating:
This trip exceeded all expectations. I had anticipated the value of visiting each destination, but I was surprised by how much our tour group "family" added to my overall experience. It was such a rich, fun, and engaging two weeks. It really flew by!
Favorite "WOW" moment
"Standing atop the Vittori Emanuel monument in Rome, looking out over the city. History was, quite literally, at my feel and all around me! It was a bit surreal and I just tried to drink it all in as best as I could."
Debbie
Cornelius, NC
Tour: 07/11/16
Overall rating:
This was such an awesome experience!! Great weather, great guides, great families, and amazing well mannered kids! We were able to get to know our tour-mates and spread out while on the bus due to the small group size.
Favorite "WOW" moment
"Seeing the Neuschwanstein Castle...."
Janice
Naperville, IL
Tour: 07/04/16
Overall rating:
One word: superb.
Favorite "WOW" moment
"Each time I thought I had a "wow" moment, along came another. So in the series of "oh", "whoa", and "wow" moments ... my favorites tended to come with the great reveals ... we'd be hiking along, turn a corner, and Neuschwanstein castle would be revealed, or Trevi fountain, or ... really anything that married history with feats of human ingenuity tended to appeal to my sense of awesomeness."
Jun
Deming, WA
Tour: 06/27/16
Overall rating:
As usual, it is well thought out planning. I did enjoy very much every moment. Especially very busy city activities and then slow leisurely time. This family tour was great with kids especially we took 14 years old grandson with us. The open-air museum,after the busy Amsterdam, the long bus ride then slow pace town of Bacharach so on.
Favorite "WOW" moment
"Resistance museum in Amsterdam, River crew in Channels. The hike up to the Castle in St Gore on Rine. Boat ride. The hike from Austria to Alpe see, Neuschwanstein Castle, Germany was awesome. Fresh crisp air on easy mostly flat hike. Venice, Lido Island stay, schedul e to have a chance to swim in Adrian sea after busy main Island activities especially for kids. Leisure time in agri-tourismo and getting ready for busy Rome activities."
William
Deming, WA
Tour: 06/27/16
Overall rating:
This is my 4th Rick Steve's tour so I know what to expect concerning the overall experience. The overall experience was positive with great guides and bus drivers. The tour worked well with our grandson and once again the tour group was well balanced and positive.
Favorite "WOW" moment
"I don't have a particular wow moment, but the morning walk from Reutte to Neuschwanstein was a great treat."
Jennifer
Ashland, OR
Tour: 06/27/16
Overall rating:
This tour met my high expectations and I can't stop telling everyone what a great experience it was for my son and myself.
Favorite "WOW" moment
"Honestly, it's tough to narrow this trip down to one 'wow' moment. The overall experience was so rich and diverse that it's impossible to pick just one. I WILL say that for my history geek son and myself, to stand next to the spot where Julius Ceasar was actually cremated was pretty powerful. That being said, we can't stop talking about all of the wonderful bikes ("feets") in Amsterdam, and Uzi the iceman hidden behind a wall of glass. Thirsty minds were satiated completely."
Thea
Calgary, AB
Tour: 06/27/16
Overall rating:
It was very fun and educational. I really liked being a small tour, it was easier to get to know people.
Favorite "WOW" moment
"Learning different languages."
Myron
Calgary, AB
Tour: 06/27/16
Overall rating:
The smaller group was great. We got to learn how to ride the public transit, we had space on the bus to stretch without imposing on others, the kids could sit where they wanted without having to adhere to a seating plan, one could slide to the other side of the bus to take a snapshot without crowding someone else. Positive group. Good balance of "touring" and fun activities like luging, swimming, and trampoline without it becoming a vapid entertainment romp. Loved staying in Lido and beach.
Favorite "WOW" moment
"Robert (Rijksmuseum) articulated something I have always felt but never been able to define. Travel should change you. Travel Without challenges/discomfort you cannot change so vacations that just entertain are restful but not true travel because you do not change. Meeting Rick Steves by accident in Munich was a huge thrill for me and my family. It as so nice he took the time to talk with us and share some of what he does."
Rayna
Calgary, AB
Tour: 06/27/16
Overall rating:
Very fun. I liked being able to make friends with the other kids.
Favorite "WOW" moment
"When I started to learn some of the other languages."
Deborah
Mililani, HI
Tour: 06/13/16
Overall rating:
My experience was beyond anything I imagined. I loved the daily surprise factor (the little things like mask making, pasta demo, night watchmen). I really felt there was an even amount of free time and group time. I enjoyed the time on the bus getting to know the other folks and hearing about the adventures they had had in past tours.
Favorite "WOW" moment
"My wow moment was probably the small mountain side villages that we visited. It was nice to have those moments and be able to have the "know" of things in each town."
Barbara
Eugene, OR
Tour: 06/13/16
Overall rating:
This is the second family tour I took with Rick Steves and I was not disappointed. Families were wonderful to travel with, guides were fantastic, bus driver was fantastic and sights were all thoroughly enjoyed.
Favorite "WOW" moment
"I don't know if you could consider it a "wow" moment, but it was such a lovely experience crossing the Italian border, finding sunshine (as promised) and then arriving at our accommodation in Tuscany with a lovely pool and very welcoming hosts. This is the third time I have stayed at this accommodation and it was definitely my favourite stop."
Michelle
Austin, TX
Tour: 06/13/16
Overall rating:
Three families out of the five (15 people total) traveling on the tour were completely unconcerned about the effect they were having on the rest of the group.The sad part of this is that these three families had never traveled on a ETBD tour before, whereas the other two families had five and seven ETBD tours under their belts.What a great disappointment this tour was, especially bringing my young son for the first time to enjoy what was previously an excellent tour experience.
Favorite "WOW" moment
"Hiking at sunset in Bacharach"
Richard
Eugene, OR
Tour: 06/13/16
Overall rating:
It was great. The tour guides were amazing. The bus driver... John was very nice... By the end of the tour we had realized that he was like a third guide. The hotels were great. The meals provided were outstanding.
Favorite "WOW" moment
"Crossing into Italy from Austria... An amazing transition that was explained by Dimitri with the historical and cultural history."
Karl
St George, UT
Tour: 06/06/16
Overall rating:
Excellent family vacation. We did the London-Florence Tour last summer. This summer was Amsterdam to Rome. It was even better. We enjoyed every stop, and especially the guides. Margaret and Andrew were outstanding. A+. Thanks to both of them. Also enjoyed our travel companions. We wish there was another Family Tour. This is a good format, and having other families with children creates a very positive dynamic.
Favorite "WOW" moment
"Favorite "wow" moment was the morning hike along the lake from Reutte, Austria to the Neuschwanstein castle. Really appreciate that these tours are active with lots of hiking, walking, and exploring. My second favorite moment was all of our local guides. Robert in the Rijksmuseum, the "Cats Elbow" woman at Rheinfels castle, Elisabetta in Venice, the guide at the WW2 American Cemetery near Florence, and Francesca at the Colosseum in Rome. Robert and Francesca deserve special mention."
Terri
Cleburne, TX
Tour: 06/06/16
Overall rating:
This was our very first overseas tour, and Rick Steves Amsterdam to Rome tour was fantastic. There was a good balanced of planned sightseeing with free time to make the most of our tour. The local tour guides were superb, enabling us to glean so much history and cultural insights. We highly recommend this tour!
Favorite "WOW" moment
"I absolutely fell in love with Tyrol, Austria - the mountains, meadows, & the charming village of Ruette. It was a feast for the eyes! That is one place I would love to visit again and stay for a full week."
Dean
Henderson, NV
Tour: 06/06/16
Overall rating:
Our family had a great time on this tour. Margaret and Andrew did a great job and we saw many interesting sights. Our tour group members were fun and interesting and it was great to see the kids exposed to the wonderful sights and experiences on the trip.
Favorite "WOW" moment
"I particularly liked our hike to the Neuschwanstein castle, seeing it come into view beyond the lake in the distance."
Heather
La Habra, CA
Tour: 06/06/16
Overall rating:
Such a great expeience, especially for our 8 year old daughter's first time in Europe. The guides were wonderful and the itinerary and activities were perfect for our family. There was a lot of walking, which we were aware of before taking the trip, but it's definitely doable for an active family that likes to be on the go and see a lot of things.
Favorite "WOW" moment
"All of Germany was probably my wow moment. it was eveything I pictured it would be and more. The towns with their cobblestone streets were adorable and the castles along the Rhine River were magnificent! The local people were very friendly and the food and biergartens were great!"
Angela
Fort Myers, FL
Tour: 06/06/16
Overall rating:
Tour experience was fantastic. Wonderful destinations, carefully picked hotels and sights, fantastic local guides and ease and experience of our Rick Steves guides to help us along, make suggestions and enlighten us on local culture. This was a well run, amazing experience for families. We had a fantastic cohesive group of people and we all made fast friends. Margaret and Andrew were great guides. Margaret was calm, cool, graceful and Andrew filled in whenever needed and never seemed rattled
Favorite "WOW" moment
"The Rijksmuseum in Amsterdam, Ann Franke's House, Van Gogh's Sunflowers, the Austrian Alps, crossing world's longest Tibetan style bridge, first view of Nieschwanstein from the bus, floating down the Rhine River, bavarian pretzels and soccer along the Rhine in Bacharach, first view of Venice from the Grand Canal, Tuscany hillside, Sistine Chapel, Trevi Fountain, Francesca's tour of the the Roman ruins and Colosseum....where does it start? where does it end? it was all breathtaking!!!!"
Rod
Land O Lakes, FL
Tour: 06/06/16
Overall rating:
We took our daughters family which include our grandkids. It was amazing watching then as they explored and took in everything
Favorite "WOW" moment
"so many of them probably Venice"
Sherri
Schertz, TX
Tour: 06/06/16
Overall rating:
I loved not having to plan my first trip to Europe since I was 16. It was stress-free to just show up and go where the tour planned for me that day. Everything I saw was of value, and the whole tour experience was overall great.
Favorite "WOW" moment
"I have 2 wow moments that tied for 1st place for me. Rome's colosseum tour and my short time in Reutta in the Alps. Very opposite "wows", but equally powerful for me. Reutta was like a oneness with nature experience and Rome's colosseum was a oneness with all people in history kind of moment. I was very moved in both places."
Weather

Netherlands / Amsterdam
---
Germany / Munich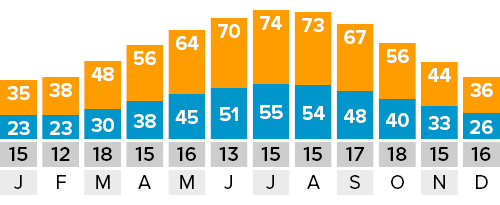 ---
Austria / Vienna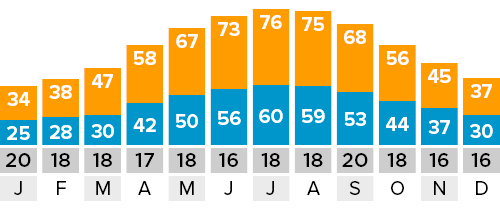 ---
Italy / Venice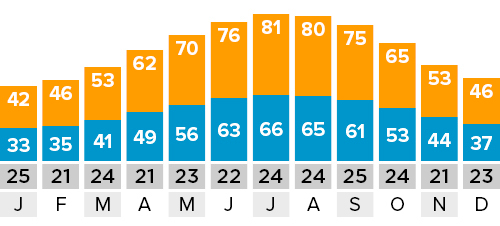 ---
Italy / Florence
---
Italy / Rome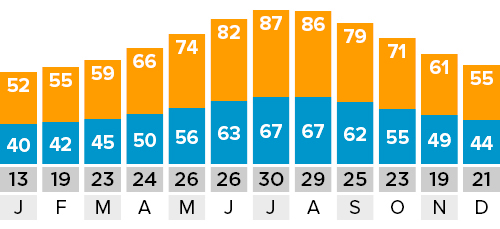 Pre-Tour Planning
We've put together some specific information on what you should know about this tour before you go at our Family Europe FAQ. You'll also find more general information about "Getting Ready for Your Tour" on our Tour FAQ.
Trip Resources
Learn more about Netherlands, Germany, Austria, and Italy: Check out a collection of Rick's TV shows, radio interviews, and articles, plus recommended books and movies.
Tour Hotels
In case you wish to book pre- or post-tour hotel accommodations, the contact information for the tour's first and last hotels is included in your tour confirmation email. About one month prior to the tour departure, we'll email you directions on how to get from the airport to your first tour hotel, as well as the complete list of hotels where we'll be staying while on tour.
Transportation
Many tour members arrive a day or two before the tour begins — and those who don't, wish they had. This allows you ample time to get over jet lag and make the most of the first few days of the tour.
There is more than one way to get to and from your tour. Most tour members arrange to fly into Amsterdam and out of Rome ("multicity" on flight-booking websites). Booking round-trip to one city will require a connecting flight, train trip, or additional overnight stay in Europe.
For information about flying within Europe, ask your travel agent or check Rick's list of European budget airlines.
Read Rick's train travel and rail pass tips to decide if your travel plans merit a rail pass.
If you have additional European travel or tour questions, contact the Tour Department at 425-608-4217 or email tour@ricksteves.com.
Sightseeing on Your Own
If you arrive in Amsterdam before your tour begins, use the Rick Steves Best of Europe guidebook to get oriented. Ride the public transportation, and get over your jet lag with lots of fresh air and exercise.
Here are a few suggestions for sightseeing in Amsterdam that we do not do as a group: Amsterdam Museum (city history), Nemo Science Center (hands-on science), Vondelpark (paths, ponds, playgrounds), Artis Royal Zoo (critters), National Maritime Museum (climb aboard a sailing ship!).
With extra time in Rome after the tour, your family may enjoy the Villa Borghese (park, zoo, bike rentals, and more), Spanish Steps, Largo Argentina Cat Shelter (meow), Capuchin Crypt (creepy), Ancient Appian Way (walking, biking), St. Peter's Basilica, Vatican Museums and Sistine Chapel (awesome but extremely crowded and an ordeal for younger kids; for reservation details, see our Vatican Museums and Sistine Chapel reservation tips for tour members.)
Packing
This tour has a few long bus rides, so card games and small travel games can keep kids from just plugging in and tuning out. There are some great opportunities for hiking and swimming on this tour. While hiking boots are not necessary, we recommend you and your kids bring along shoes that offer good traction. Also, pack swimsuits and perhaps a couple of lightweight microfiber towels.
For more advice on what (and what not!) to pack, see Rick's packing tips.
Special packing note: We use an audioguide system for many of our sightseeing and museum tours. If you wear a hearing aid, we strongly recommend bringing headphones that go over your ears to allow you to fully enjoy these tours.