Amsterdam

Amsterdam Canal Cruise

Rhine Valley, Germany

Rothenburg, Germany

Luge Ride in the Tirol

Neuschwanstein Castle

Venice

Venice's Grand Canal
Tour Questions? See our FAQ | Call 425-608-4217
Family Europe: Amsterdam to Venice in 10 Days Tour
Rick Steves Family Europe: Amsterdam to Venice in 10 Days makes the wonders of Europe come alive for kids — and cuts the stress for parents, too. Starting in the Netherlands and ending in Italy, your enthusiastic Rick Steves guide will introduce your family to Amsterdam's Golden Age, Germany's Rhine Valley and Romantic Road, the castles and forests of Austria's Tirol, and the sun-speckled canals of Venice. And on this tour, kids ages 8–17 get a $200 discount! Join us for Family Europe: Amsterdam to Venice in 10 Days!
You may also want to consider our Family Europe: London to Florence in 13 Days tour.
Dates & Prices
Out of an abundance of caution we've made the decision to hold off on running any of our 2021 tours through September. We don't generally operate this itinerary between October and December. If you'd like to receive updates about our tour program, please subscribe to our monthly Tour News email.
What's Included
You'll get at least 15 group sightseeing events — at no extra cost!
Here's what you'll see and do on our Family Europe tour:
Amsterdam walking tour
Rijksmuseum
Amsterdam canal cruise
Arnhem Open-Air Museum
Rheinfels Castle
Rhine River cruise
Rothenburg orientation
Rothenburg Night Watchman walking tour
Munich orientation
Wieskirche
Neuschwanstein Castle
Mountain luge (weather permitting)
Venice walking tour
Venice mask demonstration
St. Mark's Square and Basilica
Plus you'll get all this, too.
A small, friendly group of 24 people — half the size of most tour groups
Kids ages 8 through 17 are welcome — and save $200
A full-time Rick Steves guide, tour assistant, and local experts — who will make the history, art, culture — and fun! — of Europe come alive for you and your kids
All group transportation from Amsterdam to Venice
9 nights' accommodations (all stops but one are for 2 nights) in memorable, family-friendly hotels
All breakfasts and half your dinners
All tips for guides and driver
A tour kit including a guidebook (or books) and a moneybelt
Guaranteed tour price, locked in the moment you make your deposit
Tour alum discount of $50 for each tour you've taken prior to 2021
50% discount on a consulting appointment with our in-house experts to assist with your pre- or post-tour travel plans
Flexibility should you need to transfer or cancel your tour
Group sightseeing events subject to change.
Itinerary
Day 1: Welcome to Amsterdam
Our adventure begins in the canal-laced city of Amsterdam. We'll get together for a quick introduction meeting at our hotel at 3 p.m. Soon after, we'll head outdoors for a "Golden Age" walking tour of Amsterdam's historic streets, lined with teetering, gable-topped houses overlooking centuries-old canals. Tonight we'll get to know each other during dinner together and learn how to take a sleek, efficient tram ride back to our hotel.
Moderate walking: 2–6 miles throughout the day with some hills and stairs. No bus. Sleep in Amsterdam.
Day 2: Eye-Opening Amsterdam
This morning we'll enjoy an eye-opening tour through one of the world's greatest collections of paintings, including masterpieces by Rembrandt and Vermeer. After time for reflection and lunch on your own, we'll rendezvous and hop aboard a canal boat for a floating sightseeing tour of the city. Afterward, you'll be free for the rest of the afternoon to visit the Anne Frank House*, Van Gogh Museum*, stroll or bike through Vondelpark, or make more discoveries on your own.
Moderate walking: 2–6 miles throughout the day with some hills and stairs. Boat: 1 hour. No bus. Sleep in Amsterdam.
Day 3: To Arnhem and Germany
We'll meet our coach and driver this morning and make the short drive to Arnhem's amazing open-air museum. As we wander around the perfectly restored farm houses, gardens, shops, and working windmills, we'll get a hands-on experience of what life was like for people here in centuries past. We'll gather for a traditional lunch of Dutch pancakes before heading south into Germany and the Rhine River Valley. There we'll get nestled into our quaint historic hotel and have dinner together.
Moderate walking: 2–6 miles throughout the day with some hills and stairs. Bus: 6 hours. Sleep in Bacharach.
Day 4: Rhine Castles and Cruising
This morning we'll sleep in a bit before heading to the nearby village of St. Goar and Rheinfels Castle — a mighty fortress that towers over the banks of the Rhine. A guided tour will show us that castle life was not all fairy tales and knights in shining armor. You'll have time to explore the village and perhaps enjoy a tasty picnic lunch in a park by the river. Then it's all aboard! We'll hop on a boat and cruise past miles of vineyards, villages, and more castles (including one that pokes out of the river). Back at our "home village" your evening will be free for more wandering and dinner on your own.
Strenuous walking: 2–8 miles throughout the day with lots of hills, stairs, and uneven terrain. Boat: 1 hour. Bus: ½ hour. Sleep in Bacharach.
Day 5: Medieval Rothenburg
After an early breakfast we'll pack up and head for the jewel of medieval Germany: the perfectly preserved walled town of Rothenburg ob der Tauber. This is an ideal place to explore, on your own, whatever interests you — from the pointy towers of the town's walkable wall to the creepy Medieval Crime and Punishment Museum to acres of cute shops and half-timbered photo ops. After a break for dinner on your own, we'll tag along on this evening's very entertaining Night Watchman's tour.
Light walking: 2–4 miles throughout the day on mostly level terrain. Bus: 4 hours. Sleep in Rothenburg.
Day 6: Munich and Austrian Tirol
This morning's destination is the easy-going city of Munich. We'll get oriented at the Viktualienmarkt — an outdoor farmers' market, beer garden, and park, all rolled into one. You'll have time to assemble a lunch and share a picnic table, then wander through the city's pedestrian-friendly center. This afternoon we'll drive into the Bavarian countryside, stopping to learn why Germany's fanciest Rococo-style church, the Wieskirche, sits in the middle of a cow pasture. Winding our way into the foothills of the Alps, we'll cross the border into Austria and arrive at our Tirolean guest house in time for a hearty dinner together.
Light walking: 2–4 miles throughout the day on mostly level terrain. Bus: 6 hours. Sleep in or near Reutte.
Day 7: Neuschwanstein and the Luge
We'll begin our day with a short drive and a hilly forest hike up to Germany's most famous castle (the one that inspired Disney) — Neuschwanstein. We'll have a guided tour of the castle's furnished rooms, followed by free time to hike a bit farther up to Mary's Bridge over the Pöllat Gorge, for that photo of a lifetime. Back at the bus after lunch, we'll drive to a nearby summer luge course where (weather permitting) you'll have a chance to go barreling down a mountain on a tiny sled with wheels. Afterward, we'll arrive back at the hotel with more time to stroll in the woods, or just relax, before dinner together.
Strenuous walking: 2–8 miles throughout the day with lots of hills, stairs, and uneven terrain. Bus: 1 hour. Sleep in or near Reutte.
Day 8: To Venice
We'll take a scenic, all-day drive to Venice today, stopping en route for lunch at the Tirolean town of Bolzano. You'll have time to explore this vibrant town and put together the perfect picnic browsing Bolzano's colorful street market. Then we'll make a beeline for the Adriatic Sea, where we'll trade our bus for a boat and get a ship's-eye-view of Venice before we go ashore on the family-friendly beach island of the Lido. This evening we'll have an orientation to our island-away-from-home, before setting you free for dinner on your own.
Light walking: 2–4 miles throughout the day on mostly level terrain. Boat: ½ hour. Bus: 7 hours. Sleep on the Lido di Venezia.
Day 9: Magical Maze of Venice
Venice is a quick, 15-minute vaporetto ride from the Lido. This morning we'll cruise there for a walking tour through the heart of Venice. You'll learn about the amazing history of this unique, maze-like city of canals, walkways, and slowly sinking palaces. We'll also visit a local mask-making workshop to learn about the tradition of Venetian masks. After an impressive look at the gold-lined interior of St. Mark's Basilica, the afternoon is all yours. You might tour the Doge's Palace, or simply get lost (remember, it's an island) exploring Venice's alleyways. Stay in Venice for a gondola ride on your own — or head back to the Lido to bake on a sunny beach and take a dip in the Adriatic. This evening, we'll gather together for our final dinner and toast our great adventure together.
Moderate walking: 2–6 miles throughout the day with some hills and stairs. Boat: ½ hour. No bus. Sleep on the Lido di Venezia.
Day 10: Tour Over After Breakfast
Breakfast is provided, but there are no group activities today. It's a breeze to reach Venice's airport by boat taxi or public transportation. Your guide will help you with any post-tour planning, leaving you well prepared for the road ahead. Grazie e ciao!
*Reserve a time before you leave the US
Itinerary specifics subject to change.
Physical Demands
Our tours are physically active! It's an essential part of the Rick Steves tour experience. On our Family Europe: Amsterdam to Venice in 10 Days tour — among other things — you'll need to happily…
Carry/roll your luggage over uneven pavement (possibly several blocks) and up stairways to reach your hotel, then up several flights of stairs to reach your room.
Be on your feet, walking and standing for up to three hours, indoors and outdoors, in all weather conditions.
Sleep with street noise and no (or weak) air conditioning.
After orientation and transportation lessons, be able to navigate towns and cities on your own.
Be able to get up and "at 'em" in the morning, often departing around 8 a.m.
Be content with the possibility of your family sharing bathroom facilities on this tour.
Reviews
Debbie
Bellevue, WA
Tour: 08/05/19
Overall rating:
The tour with other families was wonderful. The kids hung out together and all got along. The walking tours, museums, sights, and mix of cities and towns provided interesting variety. We came home with lots of great memories. Our teenager actually admits to having enjoyed the trip!!
Favorite "WOW" moment
"A total surprise! Meeting a gelato maker and hearing about what differentiates his gelato from ice cream and then tasting some of his crazy but delicious flavor combinations!"
Donald
Broken Arrow, OK
Tour: 08/05/19
Overall rating:
Had a great time traveling around Europe with my wife. Much needed vacation! We enjoyed Netherlands, Germany and Austria the most. The heat in Italy was a little too much for us at night with the poor air conditioner systems there. We had a great time seeing the artwork and the sights in general. We would do it again with no regrets.
Favorite "WOW" moment
"The sky bridge in Germany and Neushwanstein castle were best for me."
Karen
Broken Arrow, OK
Tour: 08/05/19
Overall rating:
Very well organized. Enjoyed all the families on the tour Our bus driver was amazing and B and Liz were a joy.
Favorite "WOW" moment
"Just being in Europe. Was my first time out of the country."
Andy
Pasadena, CA
Tour: 08/05/19
Overall rating:
Very much met our expectations. It was rapid paced and well done. We nornally like emersing ourselves in a few locations.
Favorite "WOW" moment
"Highlights were the gelato master in San Gimgignino - so authenic & the gelato was amazing. Also the boys loved the alpine slide - esp the cows with bells right next to the track. Karaoke night with BBQ was a lot of fun. Personally I was super impressed by the biking culture in Amsterdam - still telling my friends about that."
Amy
Redmond, WA
Tour: 07/29/19
Overall rating:
We had a wonderful time on our family tour. I felt that it was a well paced trip, with enough down time for us to explore on our own, but still with enough group time to have fun and get to know the cities we were visiting. My kids had fun with the other kids on the tour. I was concerned that we had so much bus time between cities but that didn't end up being hard at all, our bus rides were fun and informative with Jody giving us history lessons and information about our next stop.
Favorite "WOW" moment
"We really loved our tour of Venice, the local guide was amazing and really brought the city to life. It was a day that we still talk about and laugh."
Franklin
San Antonio, TX
Tour: 07/29/19
Overall rating:
The family tour was an ideal vehicle to take our two teenage grandsons to Europe. The tour met and exceeded expectations. Although my wife and I had been lucky enough to have been to many of the places included on the tour, the Rick Steves approach provided many new experiences for us and great new experiences for our grandsons. The boys quickly made friends with other kids which made their experiences much more meaningful. The tour was exceptionally well organized resulting in maximum enjoyment
Favorite "WOW" moment
"The biggest unexpected surprise for me was the visit to see Otzi, The Ice Man, in Bolzano, It. What an anthropological game changer!"
Kathryn
Atlanta, GA
Tour: 07/29/19
Overall rating:
Our tour guide Jody was informative, personable, and helpful and struck the perfect balance between interpretive historic guide and friendly traveling companion. Our fellow tour participants were grounded, easy-going, and fun-loving and our group enjoyed each other's company while still respecting each family's privacy. The tour was fast paced yet still allowed time for independent exploration many afternoons (or not; sometimes we opted for downtime) Our hotels were comfortable and hospitable.
Favorite "WOW" moment
"Our local guide in Venice, Elizabetta, was a delight and took us through the more residential parts of the city before our tour of St Mark's Basilica which included a spectacular view from the rooftop where we witnessed the chiming of the hour by the clock tower. It was a perfectly timed tour!"
Jeanne
San Antonio, TX
Tour: 07/29/19
Overall rating:
Everything-- guides, meals, accommodations, sites visited, bus comforts, fellow travelers-- exceeded expectations which were quite high from the getgo!
Favorite "WOW" moment
"There were many, and I got the "wow" sensation early on, as I thought the initial gathering in the pub in Amsterdam was splendid and set the tone for two weeks of excellent travel experiences. Biggies: The luge for the young and old kiddoes, Burchio, seeing Otzi in Bolzano, and the Venetian mask factory were all really special and things that my husband and I (veterans of numerous trips to Europe) had not experienced previously."
Scott
Milwaukie, OR
Tour: 07/29/19
Overall rating:
This was my first trip to Europe and the tour was an outstanding experience. Great locations, accommodations, guides, food, and a great group of fellow travelers too!
Favorite "WOW" moment
"Multiple "wow" moments every day! Stopping in Munich for lunch and enjoying live music, beer, pretzels, and a pork knuckle at the Hofbrauhaus was a memorable afternoon."
Claire
Milwaukie, OR
Tour: 07/29/19
Overall rating:
We were not disappointed in any way by any detail of our trip. It was fabulous.
Favorite "WOW" moment
"Ferrying into magical, glittering Venice!"
Jennifer
Bellerose, NY
Tour: 07/08/19
Overall rating:
My overall experience were excellent
Favorite "WOW" moment
"My For Everett while Moment is visiting the American cemetery"
Ron
Fishers, IN
Tour: 07/08/19
Overall rating:
Spent two days in Bruge before joining tour to adjust after 6 hour time change. I enjoyed Amsterdam more than expected. The people are tall and fit from riding bicycles everywhere. The canal trip & Anne Frank house were highlights. Bacharach and Rothenburg were Medieval treats. Loved the German cars zooming by. Highline 79 was cool (Google it!) Venice was beautiful - loved the mask making demo - but way too crowded with tourists and selfie sticks. Rome felt like a big warm hug.
Favorite "WOW" moment
"Rome While there were tourists aplenty, it still felt like someone's home and the character and joy of the people spilled out everywhere. The last dinner together in a restaurant's grotto was incomparable. Now I want to go back and do the 21 day tour."
Ericka
Downers Grove, IL
Tour: 07/01/19
Overall rating:
Tour was fantastic! I have told everyone who asks that I can not say enough great things about our experience. From the group to the guides to the locations to the experiences...it was wonderful!
Favorite "WOW" moment
"There really were too many to list only one! Our family's favorite stop was Bacharach. It was small and quaint, but it was close to lots of places to explore. But we also loved the big cities of Amsterdam and Rome with so much history, great food and bustle. We thought that the tour offered the right amount of exposure to "the big sites" in each location...enough to give us a taste for what we would want to explore further if/when we ever return."
Tammy
Blaine, WA
Tour: 06/29/19
Overall rating:
Our tour experience was outstanding! When I tell friends about it, I constantly say that each day we thought it couldn't get any better, and yet it did. Our group was kind, curious, and engaging. Our guides were perceptive, organized, and thoughtful. It was a great mix of expected tour sites with unique unexpected stops (like the Gardens of Bomarzo). I appreciated the together time in the mornings and being able to have some alone time each city.
Favorite "WOW" moment
"My favorite moment was the accordion players in Austria. It brought back memories of my grandpa and the same joy I felt as a child. My child's wow moment was "all of it"."
Paresh
Monmouth Junction, NJ
Tour: 06/29/19
Overall rating:
Fantastic.
Favorite "WOW" moment
"Hail storm in Gondola in Venice."
Michelle
San Jose, CA
Tour: 06/29/19
Overall rating:
The tour was exceptional. It exceeded my expectations. I loved the people on the tour. Our guides and driver were amazing. I loved the fact there was something for everyone. The kids as well as the adults had a great time and got along exceptionally.It was memorable and I hope we can do the second family tour in the future.
Favorite "WOW" moment
"There were so many amazing moments on the tour. My favorite moment was actually our final evening in Tuscany. The food was amazing, the entertainment was incredible and everyone enjoyed themselves. The best part was when the kids had a spontaneous karaoke session that was so entertaining after dinner. It was incredible sipping wine under the Tuscan moon. Dancing with my husband during a slow song."
Mike
Langhorne, PA
Tour: 06/29/19
Overall rating:
It was very relaxing. Great tour guides, nice families. Just keep wanting to go back for more.
Favorite "WOW" moment
"It really is hard to pick just one. Was such a nice mix of new and old culture. The group size made it feel that you counted and were just not in a sea of people."
Andrew
Richmond, VA
Tour: 06/24/19
Overall rating:
My tour experience was excellent. The tour included a great variety of locations and cultures, and I found the opportunity to experience a little of each very rewarding.
Favorite "WOW" moment
"My favorite moment was definitely visiting St. Mark's Cathedral in Venice and seeing the gold glided interior and mosaics, as well as the four horses from Constantinople."
David
Louisville, KY
Tour: 06/24/19
Overall rating:
As a newbie to Europe, the Amsterdam to Rome Family Tour was a nice mix of big cities and small towns, with lots of history built into the itinerary! Despite the heat, the tour packed plenty of highlights to keep our 13 & 11 year old boys going.
Favorite "WOW" moment
"1) The realization of just how big and complex the ancient Roman culture was, along with the amazing architecture from thousands of years ago! 2) Taking in the cultures! Enjoying a snack at a canal-side restaurant in Amsterdam & sharing a late night pizza & drink on the Adriatic in Venice rank among my favorite memories!"
Elsie
Santa Rosa, CA
Tour: 06/22/19
Overall rating:
Wonderful.
Favorite "WOW" moment
"Rome and everything we saw and did. Austria was my favorite. Wish we had more time. To much to see not enough time.."
Susan
West Sacramento, CA
Tour: 06/10/19
Overall rating:
Good pacing, activities for the kids, adequate free time.
Favorite "WOW" moment
"Gondola ride in Venice."
Matt
Evansville, WI
Tour: 06/10/19
Overall rating:
This was our second RS family tour, having taken the London-to-Florence tour in 2017. That was, quite literally, the experience of our lifetimes, and I was a bit nervous before this trip because the bar had been set so impossibly high. But this was at least as good, and possibly even better, as an overall experience, because I think it is a better balanced tour. This is not a complaint at all about the other tour, but a credit to this one.
Favorite "WOW" moment
"Having taken a tour before, I knew now that there are "surprises." But arranging the gondola rides for us, and then bringing in musical accompaniment with a singer and accordionist, was something I will never forget."
Ava
Evansville, WI
Tour: 06/10/19
Overall rating:
It was absolutely amazing! Bra and Mina were always helpful and informative, the tour was cool and I enjoyed all of the places we went and the things we did.
Favorite "WOW" moment
"My favorite wow moment was when we were in the ruins of the castle and we got to inside the tunnels."
Kelly
Bothell, WA
Tour: 06/10/19
Overall rating:
The tour overall was a great mix of group and individual time. The activities were well planned and spot on for the adults and kids. Our tour guide "Bea" and our assistant "Mina" were fantastic, and to not leave out our fabulous driver "Paul" would be a mistake. What made the tour great was not only the guides and driver, but the other families!!
Favorite "WOW" moment
"My favorite "wow" moment were the little extra planned things our guide did to fit the group. An example was a pivot to drive straight to Rome and then make time for the kids to go to gladiator training. Wow, super fun!"
Robert
Hays, KS
Tour: 06/10/19
Overall rating:
A great exposure to parts of Europe, culture and geography. My goal was to tease my children about the wonder and education of traveling outside the USA. Well done!
Favorite "WOW" moment
"Seeing my family with many new relationships bond and create memories they should enjoy after I am gone."
Wade
Olathe, KS
Tour: 06/10/19
Overall rating:
From start to finish, this tour was outstanding. Everything was so well planned, but there was also plenty of time out on our own to explore. Bea and Mine did a fantastic job providing background and insight ahead of and during our time in the various cities, which added to the level of appreciation of what we were seeing.
Favorite "WOW" moment
"The sheer number of castles in Germany. Being surrounded by so much history was amazing. You see castles in movies and read about them, but to see them in person and walk through them was a whole other level."
Colleen
Laytonsville, MD
Tour: 06/10/19
Overall rating:
I brought my 12-year-old granddaughter with me on this trip. It was her first trip to Europe. Even though I had been to all of these places before, the kid-themed activities made it different, and even more fun. Bea and Mine were wonderful with the kids. There was a nice variety of activities and plenty of free time. We had a great time and my granddaughter learned a lot.
Favorite "WOW" moment
"There were several. Although I had visited Rheinfels castle several times in the past, the castle guide made this visit special. His tour was geared toward kids and it was much more fun and interesting than my previous visits. Also, the Night Watchman's tour in Rothenburg was very special and fun. The kids learned a lot of history but they just thought they were having fun! The walk across the suspension bridge near Reutte was another thrilling experience."
Jennifer
West Fork, AR
Tour: 06/10/19
Overall rating:
This tour was just outstanding; with the locations, guides, and every last detail taken care of for us. We very much enjoyed the free time nearly every day, as well as the suggestions for those times by our guides. Prior to this tour we had not done a guided tour; but it was excellent and took all of the stress out of it allowing us to enjoy literally every second of it
Favorite "WOW" moment
"Just one??? We had so many that were just amazing, but I would have to say the Highline 179 in Reutte. This was not a scheduled part of our tour, but an example of the excellent additional suggestions for our free time. Both of our guides joined us for this and additional hiking time, and it was exciting beautiful and so enjoyable!"
Joe
West Fork, AR
Tour: 06/10/19
Overall rating:
The tour was a great experience. Bea and Mine were so knowledgable about the history of the towns we visited and were so passionate about the area. Thier excitement and passion was contagious and made the trip even more fun. Bea even prepared a spreadsheet for us to explain some of the highlevel ecenomics of the different countries we visited. That was neat to see and seemed going above and beyond.
Favorite "WOW" moment
"I really enjoyed Austria and Tuscany. My wife and I aren't big city types, so it was very nice to be in these more layed back areas."
Linda
Griffin, GA
Tour: 06/03/19
Overall rating:
I wouldn't have had the time or intimate knowledge to plan an independent trip that included as much as our tour did in two weeks. I appreciate all the experiences, the able leadership, and the pleasant travel companions.
Favorite "WOW" moment
"Being the first group of the morning to enter the Roman Forum and to have it to ourselves for a few minutes. Our local guide was excellent."
Wayne
Papillion, NE
Tour: 06/03/19
Overall rating:
Great family experience with our son and his family including grandkids ages 10 and 12. Lots to keep adults and youth interested. This was our fourth Rick Steves tour and we are already planning for our next one in 2020. A little more bus time than we would have preferred but there is a lot of territory to cover and a lot to see between Amsterdam and Rome. Definitely recommend this to parents and grandparents looking for a family vacation in Europe.
Favorite "WOW" moment
"Too many great WOW moments to just pick one. Standing in front of Rembrandt's Night Watch was amazing; Castles and cruising on the Rhine; Neuschwanstein castle and of course the Luge; the beach at Venice, visiting the Florence American Military Cemetery, the Gladiator School was great fun, and who cannot be overwhelmed by standing in the Colosseum and the Forum in Rome. The WOWS just kept coming and coming."
John
Manitou Springs, CO
Tour: 06/03/19
Overall rating:
Overall we had a wonderful time. Stephanie was exceptional.I cannot say enough about how great Stephanie was to have as our guide!!!!! Gabe was a wonderful help as well to help make things smoother throughout the trip. With a taste of Europe tour in order to see everything the schedule has to be packed but it was way too scheduled and too rushed. Most everything we got to see was amazing but a few items could have been left out. Quality over quantity.
Favorite "WOW" moment
"Nights Watchman, Otsi the frozen caveman, walking over the boarder from germany into austria, VENICE, the Colleseum. Rothenburg I could have stayed at for several days."
James
Denver, CO
Tour: 06/03/19
Overall rating:
Our first European trip on an organized tour (past experience was traveling on our own [INVALID]- 9 previous trips to Europe over 25 years). I really like the blend of guided experiences and "on your own" time to individually explore. I would certainly not want to spend all my time in a tour group.
Favorite "WOW" moment
"Walking into the Colosseum onto the gladiator field! Having been twice before, this was an amazing experience and perspective that was awesome. The trail walk from Neuschwanstein to Austria going through the border crossing --- so fun! American cemetery was very special especially traveling with our teenage son."
Pamela
Eagle, CO
Tour: 06/03/19
Overall rating:
We (11)were celebrating my husband's and my 50th wedding anniversary, and we could not have asked for a more memorable experience for everyone (ages 8 to 73). Each of us started w/a different "what are you most looking forward to seeing/doing" and finished w/a different "what was your favorite thing about the tour". Rarely were those two the same. Our 11 yr old grandson said it best---"Initially I said I looked forward most to Neuschwanstein and in the end it wasn't in the top 5, Epic trip!"
Favorite "WOW" moment
"Probably our grandchildren's collective "AWE" when walking into the Colosseum in Rome!"
Michael
Libertyville, IL
Tour: 06/03/19
Overall rating:
The tour with our grandchildren was a wonderful experience.
Favorite "WOW" moment
"Our grandson has food allergies and we had concerns about our ability to communicate with restaurant staff. Stephanie and Gabe were both extremely attentive to our concerns and they were also proactive in their communication. Stephanie is an outstanding guide. She did an outstanding job of fostering a sense of family and harmony within our tour group."
When To Go & Weather
Since family vacation time is generally during the summer months, we offer our Family Europe tours in June, July, and early August. June offers milder weather and fewer crowds. In July and August, temperatures can reach the 80s and 90s, but this is also the time when many Europeans go on vacation, leaving major cities less crowded.

Netherlands / Amsterdam
---
Germany / Munich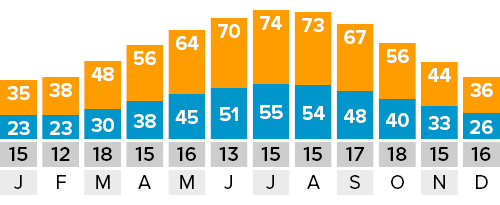 ---
Austria / Vienna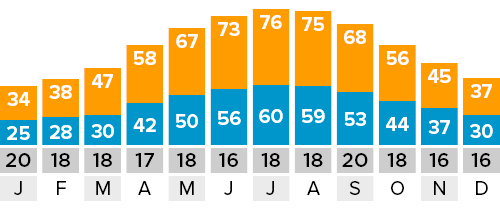 ---
Italy / Venice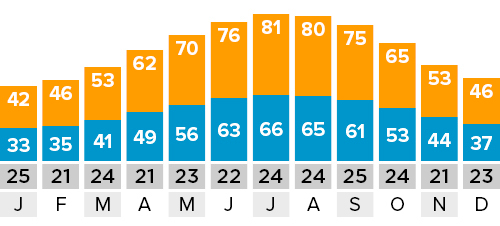 ---
Italy / Florence
---
Italy / Rome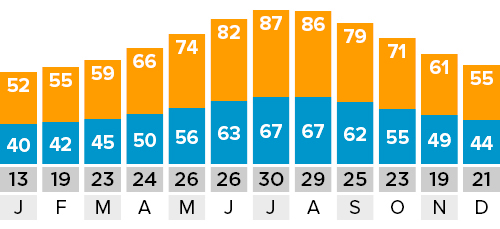 Hotels & Flights
Tour Hotels
In case you wish to book pre- or post-tour hotel accommodations, the contact information for the tour's first and last hotels is included in your tour confirmation email, as well as in the Itinerary section of your tour account. One month prior to the tour departure, you'll find the directions to your first tour hotel and a complete list of hotels where we'll be staying in the Documents section of your tour account.
Flights
Our tours don't include airfare, so your flight arrangements are completely up to you.
Most tour members arrange to fly into Amsterdam (AMS) and out of Venice (VCE) — choose "multicity" on flight-booking websites. Booking round-trip to one city will require a connecting flight, train trip, or additional overnight stay in Europe
We strongly suggest arriving a day or two before your tour begins to allow ample time to get over jet lag and be well-rested for the first few days of your tour. For more information about transportation options for getting to and from your tour, see your Rick Steves Best of Europe guidebook.