Blue Mosque in Istanbul

Egyptian Spice Market in Istanbul

Istanbul's Grand Bazaar

Ballooning in Cappadocia

Mevlâna Rumi Museum in Konya

Antalya

Pamukkale's Natural Hot Springs

Ruins of Ephesus
Tour Questions? See our FAQ | Call 425-608-4217
Best of Turkey in 13 Days Tour
from $2,495 per person + air
Optional Single Supplement $675
See Tour Dates
The Rick Steves Best of Turkey tour combines the convenience of European travel with the rich traditions of the Middle East. You'll marvel at Istanbul's Blue Mosque, Hagia Sophia, and Grand Bazaar, Cappadocia's "fairy-chimney" landscape, the ancient Greek sites of Ephesus and Aphrodisias, and the azure water of the Mediterranean. You'll also experience legendary Turkish hospitality first-hand, from artisans to imams. If you're looking for different travel delights — and a broader world perspective — you'll find it here. Join us for the Best of Turkey in 13 Days!
Dates & Prices
What's Included
A small, friendly group of 24–28 people — half the size of most tour groups
Full-time services of a professional Rick Steves guide and local experts who will make the fascinating history, art, and culture of Turkey come alive for you
All tours and admissions — at no extra cost — covering at least 23 group sightseeing events • Multi-day museum pass, allowing free admission to museums and cultural sites throughout the country • Blue Mosque • Hagia Sophia church/museum • Topkapı Palace and Harem • Grand Bazaar • Egyptian Spice Market • Bosphorus cruise • Anatolian Civilizations Museum • Atatürk Mausoleum • Mustafapaşa walking tour • Göreme Open-Air Museum • Cappadocia home-prepared lunch • Cappadocia valley hike (weather permitting) • Kaymaklı underground city • Whirling Dervish performance • Visit with imam • Carpet-weaving demonstration • Caravanserai visit • Mevlâna Rumi Museum • Konya city tour • Aphrodisias • Pamukkale • Ephesus …and more
All group transportation from Istanbul to Kuşadası
12 nights' accommodations in memorable, centrally located hotels and B&Bs
All breakfasts and half your dinners
All tips for guides and driver
Rick Steves Travel Store credit to use toward guidebooks for your trip
Guaranteed tour price, locked in the moment you make your deposit
Optional single supplements — this tour has a limited number of private rooms for solo travelers for an additional fee
Tour alum discount of $50 for each tour you've taken prior to 2018
50% discount on a consulting appointment with our in-house experts to assist with your pre- or post-tour travel plans
Flexibility should you need to transfer, or cancel/interrupt your tour
Fine print: You are responsible for the cost of your drinks and free-time sightseeing. See our Tour Conditions for important details regarding everything listed above.
Itinerary
Daily Activity Key
Light = 2–4 miles of mostly level walking throughout the day.
Moderate = 2–6 miles walking throughout the day with some hills and stairs.
Strenuous = 2–8 miles walking throughout the day with lots of hills, stairs, and uneven terrain.
Day 1: Welcome to Turkey
We'll meet at 3 p.m. at our hotel in Istanbul's historic Sultanahmet district, and then take an orientation walk on our way to tour the world-famous Hagia Sophia church/museum — for 1,000 years the grandest domed structure on Earth. We'll end the day getting acquainted with one another over dinner at a nearby restaurant. Sleep in Istanbul (2 nights). No bus. Walking: moderate.
Day 2: Ottoman and Islamic Istanbul
This morning we'll focus on the era when the city was known as Constantinople, the eastern capital of the Roman Empire. We'll start at the exquisite 400-year-old Blue Mosque and then move to the opulent Ottoman Topkapı Palace, where we'll see the sultans' riches at the Treasury and tour the inner world of the Harem. Next we're off to the New District's pedestrian-friendly İstiklal Street — with its Art Nouveau facades, restaurants, and trendy boutiques — where you'll have free time for lunch on your own. We'll cap off the day exploring Istanbul's legendary Grand Bazaar. Bus: 1 hour. Walking: strenuous.
Day 3: Istanbul and Ankara
We'll explore Istanbul's more recent past and present today, beginning with the exotic and fragrant Egyptian Spice Market. Then we'll take to the water for a scenic cruise of the Bosphorus waterway and its panorama of grand palaces, colorful neighborhoods, and bustling waterfront activity. Afterward, we'll board our big, comfortable bus for the drive to Ankara, Turkey's bustling modern capital city, where we'll sleep (1 night). Boat: 2 hours. Bus: 6 hours. Walking: light.
Day 4: Ankara and Cappadocia
After breakfast we'll tour the world-class Anatolian Civilizations Museum, and marvel at its collection of treasures from Turkey's pre-Roman civilizations. We'll pay our respects at the monumental Anıt Kabir, Atatürk's Mausoleum, where we'll learn about the revered founding father of modern Turkey. After lunch, we'll travel to what feels like another planet — the scenic and historic Cappadocia region — where we'll have dinner together and sleep in the village of Mustafapaşa (3 nights; group may be split between two B&Bs). Bus: 6 hours. Walking: light.
Day 5: Ancient Churches of Göreme
Surrounded by Cappadocia's otherworldly "fairy chimney" rock formations, we'll begin our day with a walking tour of our village of Mustafapaşa, followed by a drive to the nearby Göreme Open-Air Museum, where, in Byzantine times, cave-like churches and monasteries were carved in the cliffs. Some astonishing 1,000-year-old frescoes still remain. This afternoon we'll be treated to a home-prepared, Cappadocian-style lunch, and learn about the centuries-old tradition and artistry of Turkish carpet weaving. We'll have dinner together back in Mustafapaşa tonight. Bus: 2 hours. Walking: moderate.
Day 6: Countryside Charms
Weather permitting, your guide will take interested hikers on a scenic walk through a Cappadocia valley. Nonhikers can spend the morning in Mustafapaşa, or ride with our bus driver to the colorful weekly market in the nearby village of Ürgüp. After lunch, we'll tour the ancient underground city of Kaymaklı — which once included churches, kitchens, metal shops, and stables — before returning to our village. Tonight we'll attend a religious performance by the followers of Mevlâna Rumi, better known as Whirling Dervishes, held in an ornate 13th-century caravanserai. Bus: 4 hours. Walking: moderate.
Day 7: Mosque Visit and Mevlâna's Konya
This morning we'll travel to the village of Güzelyurt and meet with the local mosque's imam (counterpart to a minister or rabbi), with an opportunity to ask questions about the Muslim faith and the separation of mosque and state in Turkey. After lunch we'll hit the road and, like Silk Road travelers hundreds of years ago, stop to admire the intricate carvings of a medieval caravanserai (unlimited camel parking). Today's destination is conservative Konya, famous as the 13th-century home of Mevlâna Rumi. We'll tour the poetry-filled Mevlâna Museum, also the site of the mystical philosopher's tomb, a Muslim holy place, before setting you free for dinner on your own. Sleep in Konya (1 night). Bus: 5 hours. Walking: moderate.
Day 8: Konya and Antalya
We'll begin our day with a tour through Konya, including the busy maze of its sprawling bazaar — a time-tripping treasure trove of hardware, household items, clothing, jewelry, religious paraphernalia, and cell phone accessories. Then we'll head over the Taurus Mountains and down to the Mediterranean resort town of Antalya, where we'll take an orientation walk and set you free for dinner on your own. Sleep in Antalya (2 nights). Bus: 6 hours. Walking: moderate.
Day 9: Seaside Antalya
Antalya is an ideal place to enjoy a "vacation from your vacation." The day is all yours to enjoy the impressive ancient Greek sculptures in the Antalya Museum, one of Turkey's finest archaeological museums; explore the narrow, cobbled streets of Antalya's old town and Roman harbor; or experience a traditional Turkish bath (your guide will help arrange it). No bus. Walking: light to strenuous (your choice).
Day 10: Wonderland of Pamukkale
This morning we'll take off for the amazing weekly farmers market in the town of Korkuteli, where you can assemble your own delicious picnic lunch. We'll then drive to the hilltop overlooking Pamukkale, where we'll get oriented to its spectacularly calcified cliffs and the impressive ruins of Hierapolis, where ancient Greeks and Romans considered the thermal springs sacred. During your free time you'll even have a chance to take a quick dip in a natural spring pool amid the remains of Roman columns. We'll have dinner together and sleep tonight in the Pamukkale area (1 night). Bus: 6 hours. Walking: moderate.
Day 11: Ancient Aphrodisias and Kuşadası
We'll work our way west toward Turkey's Aegean Coast, where ancient Greek colonists settled 2,500 years ago. Freed from the "establishment" norms of Athens, these communities thrived as centers of learning and creativity — and wealth. This morning we'll tour the ancient site of Aphrodisias, which, under Greek and Roman rule alike, prospered as a center for the arts. After lunch together we'll continue on to the lively harbor city of Kuşadası, where we'll sleep (2 nights). Bus: 6 hours. Walking: moderate.
Day 12: Roman City of Ephesus
Today we'll tour the ancient city of Ephesus. Famous for its spectacular Temple of Artemis — one of the Seven Wonders of the Ancient World — it was one of the wealthiest cities in Ancient Greece. It also played a role in the formation of the early Christian Church, drawing the attention of the Apostle Paul, and possibly even the Virgin Mary. We'll take an extensive walking tour along the still-paved streets and remarkable ruins of Ephesus, including the dramatically restored facade of its Library of Celsus. This afternoon you'll have free time to visit Mary's House (where the Virgin Mary may have lived), view more ancient artifacts at the excellent Ephesus Museum in nearby Selçuk, or relax back in Kuşadası. Tonight we'll meet for a final dinner together to share travel memories and toast new friends. Serefe! Bus: 2 hours. Walking: strenuous.
Day 13: Tour Over After Breakfast
Breakfast is provided, but there are no group activities today. You can hop a ferry to the Greek island of Samos (where you'll find easy plane/boat connections to other islands and Athens), or take the tour bus to nearby Izmir for quick flights to Athens or Istanbul and home. Güle güle!
Itinerary specifics subject to change.
Physical Demands
Our tours are physically active! It's an essential part of the Rick Steves tour experience. On our Best of Turkey in 13 Days tour — among other things — you'll need to happily…
Carry/roll your luggage over uneven pavement (possibly several blocks) and up stairways to reach your hotel, then up several flights of stairs to reach your room.
Be on your feet, walking and standing, for up to three hours, indoors and outdoors, in all weather conditions.
Walk over steep, slippery, uneven terrain at several ancient sites.
Sleep with street noise and no (or weak) air conditioning.
After orientation and transportation lessons, be able to navigate towns and cities on your own.
Travel on a bus without a toilet (rest stops every two hours).
Reviews
Bob
Puyallup, WA
Tour: 04/23/18
Overall rating:
My wife and I had a wonderful experience on our Turkey trip. In my mind I had pictured Turkey as a country of desert and sand. I, obviously, was so wrong and knew it as soon as we arrived. The landscape, culture, history, and architecture of the country were more significant than I could have imagined. Our tour guide Taylan was the one who brought all of them into focus.
Favorite "WOW" moment
"My hot air ballooning experience over the Cappadocia Valley. It was beauty I only thought one could experience by watching a National Geographic video, but there I was experiencing it for myself. I'll never forget it and my photos will always be proof that I overcame my fear of heights."
Joan
Sarcoxie, MO
Tour: 04/23/18
Overall rating:
Our guide was very good, professional, informative, and showed equal courtesy to all on the tour. The pace, except for one extremely busy day in Istanbul, was fine. Hotels in total were somewhat disappointing in comparison to those I have had on other tours. Food was fine, although breakfast tended to become boring but the Turkish diet is just different than Americans are used to in their daily life.
Favorite "WOW" moment
"The museums in total were outstanding."
Ken
Puyallup, WA
Tour: 04/23/18
Overall rating:
Terrific!!
Favorite "WOW" moment
"The hot air balloon ride in Cappadocia with the "action" landing!!"
Rebecca
Nordland, WA
Tour: 04/23/18
Overall rating:
Our tour of Turkey was an incredible experience. Our tour guide Taylan helped us to understand the Turkish/Muslim culture. His knowledge of Archeology made the experience of the various ruins come to life. Our group started out as 28 strangers and by the end of the first day, we had met and made new friends.
Favorite "WOW" moment
"I think the Hot Air Ballooning was a big "wow" moment. But the entire tour was a wow moment. From the first moment of arriving in Istanbul and experiencing the Grand Bazaar, to people watching, it was all a big "WOW" moment."
Joan
Puyallup, WA
Tour: 04/23/18
Overall rating:
Our trip to Turkey was great. Taylan was so knowledgeable and a lot of fun as well. We were discouraged by friends not to go to Turkey but found the people to be friendly and never felt the least bit uncomfortable. Turkey held many surprises for us. The different landscapes and terrains were unforgettable. We really enjoyed the visit with the imam and found that our faiths are not as different as we earlier supposed. It was a great time of year to be there, as the weather was still reasonable.
Favorite "WOW" moment
"We chose to participate in the hot air balloon ride and were amazed at the landscape in Cappadocia from the air. We had hiked some of the sites already, but from the air it was outstanding. Although we were hesitant at first, we were so glad that we took the risk."
John
Lander, WY
Tour: 04/23/18
Overall rating:
This was our first RS guided tour, so we don't have many experiences to compare this one to. We have previously traveled extensively often using RS guide books. We were very pleased with our experience. We can think of a few things that could be done to have made it outstanding, so we only went Very Good.
Favorite "WOW" moment
"The balloon ride in Cappadochia was a wow moment for sure. Beautiful weather, great views, wonderful early morning experience."
Lawrence
Olathe, KS
Tour: 04/23/18
Overall rating:
We've traveled throughout Europe quite a bit relying on Rick Steves excellent travel books but this was our first guided tour. Not having to deal with travel and lodging logistics made the trip more relaxing. At the end of two weeks travelling on our own, I'd be frazzled, but at the end of this trip I was fresh.
Favorite "WOW" moment
"Probably the "action" landing of our balloon ride in Cappadocia."
Susan
Chicago, IL
Tour: 04/23/18
Overall rating:
The colors and sounds were wonderful. Great group of fellow travelers who had terrific senses of humor. I feel as though I had a nice intro to Turkey, but it's a remarkable country that requires more than just an introductory trip. Ephesus was a highlight. I took a sense of Turkey's personality, which is filled with kindness, home and look forward to returning next year!
Favorite "WOW" moment
"Cappadocia was the most extraordinary location! From my "Palace w/Harem Room", to our balloon adventure, to the fireworks with the final call for prayer, Cappadocia was fabulous! I also loved waking up prior to dawn in Istanbul with the call to prayer...and the dogs' participation."
Joyce
Plano, TX
Tour: 04/23/18
Overall rating:
Great tour guide Taylan, especially in flexibility and dealing with some challenges with a larger group and many singles. He always prepared us for each day's events in advance. Highlights: Cultural experiences including visit with imam in Guzelyurt, lunch with local family in Ortahisar in their home, Bosphorus Cruise, optional hot air ballooning over Cappadocia, local markets. Disappointed Blue Mosque was closed for renovation, but unavoidable. Several places were also unavailable.
Favorite "WOW" moment
"Rising early for hot air ballooning over Cappadocia and watching all of the balloons in the air over the wild and rugged geological formations of the region. Fabulous views and great weather! Cruising on the Bosphorus and Mediterranean boat ride / swim on our day 'vacation from our vacation' was fun. Aphrodisias was surprisingly good including its museum. Lots of great museums in many places. Ephesus is always a highlight and getting there before the crowds arrived was a bonus."
Pamela
Olathe, KS
Tour: 04/23/18
Overall rating:
The tour was as wonderful as I had been hoping. Our guide was personable and full of interesting information. Turkey was beautiful, fascinating and hospitable. The hotels were convenient and fun. The other tour members were sociable and easy to travel with.
Favorite "WOW" moment
"This is cheating a little, because the obvious wow moment of our trip was the balloon ride over Cappadocia, but the other experience I never thought I would get was at Heiropolis(Pamekkule). We got to swim in the hot spring with Roman columns and capitals and other artifacts. After all the museums where you can't touch anything, I never thought I would get to sit on a Roman column in my swimsuit."
Sheila
Port Townsend, WA
Tour: 04/23/18
Overall rating:
The Turkey tour was absolutely overwhelmingly wonderful. I loved our tour guide, Taylan. He was fun and full of information and took very good care of us and allowed us to ask him questions about Turkey politics, language, religion, secularism, family life, etc. This is my first Rick Steve's tour and I will never forget it. I had the best time of my life.
Favorite "WOW" moment
"So many wow moments: 1. Balloon ride. 2. Swimming in the Mediterranean Sea. 3. Underground caves. 4. The whole city of Istanbul. 5. Boating on the Bospherous. 6. Visiting the ancient Greek and Roman Ruins 7. The food was to die for. 8. The Cappadocia Estates hotel. I had the "penthouse." 9. The underground city of Kaymakli"
Joni
Tucson, AZ
Tour: 04/23/18
Overall rating:
I had a great time on the the Turkey tour! From the food to the historical sights to the culture immersion, this experience provided insight into Turkish society.
Favorite "WOW" moment
"The hot air balloon ride over Cappadocia is unforgettable - the "action landing" especially so. I am impressed with the skill the balloon handler to put the balloon down safely missing fences and buildings."
Katherine
Bridgton, ME
Tour: 06/20/16
Overall rating:
This tour was wonderful; I highly recommend it! We saw important cultural and historical sites, we met interesting people, and we ate delicious food. Getting to speak with ordinary people and ask about their lives and country is where this trip adds something really special. It takes time, language, and cultural understanding to make that kind of opportunity on your own, but this tour let us cut straight to the meat.
Favorite "WOW" moment
"The whole trip was amazing. It's hard to pick just one moment. The hot air balloon trip was beautiful. Seeing Hagia Sophia was on my bucket list, and it didn't disappoint. The day off in Side was great - I needed the resting day to process what I'd seen so far, regroup for the second week, and write postcards by the Mediterranean."
David
Raleigh, NC
Tour: 06/20/16
Overall rating:
We had a great tour experience. Turkey is an amazing place to visit. So much history! So much scenery! Friendly people! We could not have asked more from our guide, Mert. He was so knowledgable and took care of all of our needs. He was a fountain of interesting information. And we liked all of the tour participants, which really added to the experience. We never felt unsafe, which was a concern for us going into the tour.
Favorite "WOW" moment
"There were so many WOW moments. My favorite was probably the fairy chimneys in Cappodochia, especially seeing them by hot air balloon. A close second was the Greco Roman ruins at Ephesus."
Carmen
Warrenton, OR
Tour: 06/20/16
Overall rating:
4+- everything you stated, and then more, because it goes from one dimensional (TV) to 3D almost instantly.
Favorite "WOW" moment
"The first night on a rooftop in Istanbul: The call to prayer, watching the families in the square together, breaking their Ramadan fast, the full red moon rising over the city, and then the mosque "light" show. The realization we were no longer in our comfortable old niche, but in a new,exciting and beautiful part of our world. After that, those epiphanies just kept on happening."
Patrick
Warrenton, OR
Tour: 06/20/16
Overall rating:
Just wonderful. Enjoyed every minute.
Favorite "WOW" moment
"The entire tour was a "wow"."
Laura
Raleigh, NC
Tour: 06/20/16
Overall rating:
This trip was an amazing adventure for me. I feel everything was practically perfect. First, our guide, Mert, was so knowledgeable, funny, kind , organized and confident. He was amazing! I really enjoyed the small size of our group and everyone seemed to get along so well. I appreciated having a few days in the same hotels. I enjoyed being in large cities and seeing the country side of Turkey as well. Loved meeting the people as well as having time to ourselves.
Favorite "WOW" moment
"Hard to say! The natural wonders I guess for me. The fairy towers, the caves of Cappadocia (sp?). The history of these areas and the age of the caves and how they were used amazed me. I said wow a lot on this trip."
Cathy
Bloomfleld Hills, MI
Tour: 05/23/16
Overall rating:
I had a wonderful time. Turkey was an amazing, beautiful country with warm, welcoming people. Mert was an outstanding guide! He was very knowledgeable, witty, and a fun guy. He gave us great insight into the culture of his country.
Favorite "WOW" moment
"Many! I especially liked the balloon ride, the sea at Side, and lunch with the traditional Turkish family."
Laurie
Grande Prairie, AB
Tour: 05/23/16
Overall rating:
Accustomed to making my own way, I'm delighted I decided to let someone else make the arrangements in an unfamiliar language. Accommodations were always adequate and usually outstanding, much better than I would choose for myself. The same goes for meals, much enhanced by Mert's explanations. His knowledge of and pride in his people's history, politics, culture, future, achievements, aspirations and even (occasionally) shortcomings provided several university courses full of information.
Favorite "WOW" moment
"We were making our way from the Grand Bazaar down the hill to the Spice Market in Istanbul, and were invited to the rooftop terrace of a hotel. On the spur of the moment, we accepted and loved the spectacular view - synchronized with the call to prayer chorus from mosques all around us, echoing and bouncing off the hills."
Liisa
Danvers, MA
Tour: 05/23/16
Overall rating:
This trip was more than I expected! Our small group of 10 with Mert guiding us felt very intimate and thus very special. Our visits with Lale and with Farria ( misspelled! So sorry!) would not have been the same with a larger group. I doubt there is a more knowledgeable tour guide than Mert. I felt his Turkish pride shine as he taught us about his beautiful country.
Favorite "WOW" moment
"My favorite "Wow" moment was my first evening in Istanbul at the Azade Hotel. I spent time on the empty rooftop deck admiring the views. I found the Blue Mosque more mesmerizing than the views of the Bosphorus!And then I heard the call to prayer from the Blue Mosque that was just blocks away. After a verse it was quiet, and then it continued from the Hagia Sofia. Back and forth they called! And with a view of both it was quite the memorable experience."
Judith
Columbia, MD
Tour: 05/23/16
Overall rating:
I was literally blown away by the magnificence of Istanbul, the wonders of Cappadocia, the seasides in Side and Kusadasi, etc., as well as by the warm welcomes we received everywhere. We were fortunate to be in a small group and all were experienced travelers. All were also very "sympathiques." Our tour guide, Mert Taner, was exceptional and his knowledge of historical background, cultural sensitivities, and practical hints and suggestions for Western visitors was first-class.
Favorite "WOW" moment
"This is VERY difficult because the tour consisted of one "wow" moment after another. If I had to choose just ONE, it would be soaring in a balloon over the wondrous Cappadocian countryside, feeling adrift above such a historical landscape, and imagining how persecuted those cave-dwelling refugees must have felt. And then finally, having Tarik, the balloon pilot, land our basket right on its carrier after his support teams followed us to the landing site! Wow - just wow!"
Darrin
Lima, OH
Tour: 05/09/16
Overall rating:
Wonderful! It very well matched what we expected from the RS TV episodes on Turkey, the Istanbul guidebook, and other materials on the website. We felt completely safe the entire trip. The hospitality from local Turks in hotels, restaurants and shops was generous. I will be promoting RS tours--and especially Turkey--to my friends. Haydi gidelim!
Favorite "WOW" moment
"Meeting with the imam in Guzelyurt. Priceless. He was welcoming and engaging and gave us a personal perspective on Islam that we would not have been able to access any other way."
Paula
Lima, OH
Tour: 05/09/16
Overall rating:
The tour exceeded my expectations. The group meshed well together and was able to roll with whatever wrinkles popped up along the way. Our tour guide was outstanding. I would highly recommend this tour.
Favorite "WOW" moment
"So hard to pick just one...Cappadocia was a highlight. I was captivated by the time we spent at Groeme, particularly the Dark Church and then later the underground city. I was amazed to see the places that Christians had worshiped and created community in the midst of persecution and difficulty. The landscape was both strange and beautiful."
Ted
Valley Ford, CA
Tour: 05/09/16
Overall rating:
Everything was great. Yaren was very good, the group was terrific. There wasn't a bad apple in the bunch. I was disappointed to miss the Museum of Anatolian Civilizations in Ankara but think your move to Side was probably for the best. I was also very disappointed that we missed the hot air balloon ride but that couldn't be helped.
Favorite "WOW" moment
"Hagia Sophia. This site had been highly anticipated."
Maureen
San Francisco, CA
Tour: 05/09/16
Overall rating:
I had a fantastic time on our tour. We had a great group of people, the itinerary was amazing and Yaren, our tour guide was outstanding. I have to admit that before going on the tour, I was a bit nervous about safety because of recent events there, but I can honestly say that once I arrived in Istanbul and for the duration of the trip, I never had a moment of concern. The Turkish people were so warm, welcoming and friendly.
Favorite "WOW" moment
"I loved the underground city of Kaymakli and the wonderful man who guided us there. Other highlights for me were speaking with the Imam, meeting the lovely woman who served us lunch in Cappadocia, the farmer's market in Korkuteli and the ruins and thermal springs in Pamukkale."
Mary
San Francisco, CA
Tour: 05/09/16
Overall rating:
The Best of Turkey tour was exceptional. Istanbul is one of the best European cities and Turkey has so much to offer that it deserves at least 2-3 weeks. The planned site seeing was spot on, but the best part of Turkey was the gracious people. They were kind and welcoming everywhere we went.
Favorite "WOW" moment
"As we were leaving Konya,, our bus broke down. Our tour guide found a lovely outdoor area with restaurants. While we waited for a new bus, we had a chance to interact with the locals, including a group of lovely women who were picnicking. They welcomed us to their picnic and shared their homemade drinks. Even though they did not speak English and we did not speak Turkish, they made us feel welcome. Who would have guessed that breaking down would have turned into a wow moment."
Semiramis
Oakland, CA
Tour: 05/02/16
Overall rating:
As a single woman, on my 3rd Rick Steves tour, I felt very safe walking around Istanbul by myself before the tour began. The Turkish people were very kind, welcoming and easy to engage in conversation. The food was outstanding and accommodations were very nice. Our guide, Taylan, was excellent with his knowledge of history, religion, archeology, politics, etc., and made sure we were well taken care of. Fellow tour members were wonderful. We had a lot of fun! I highly recommend visiting Turkey!
Favorite "WOW" moment
"Hearing the Islamic call to prayer for the first time, Blue Mosque, Hagia Sophia, Chora Church, Basilica Cistern, Egyptian Spice Market, shop windows filled with baklava, Turkish coffee and conversation at Lale's home, visit with an Imam, balloon ride in Cappadocia, underground city tour, lunch at a village woman's home, Goreme Open Air Museum, Whirling Dervishes, picturesque town of Side, Aphrodisias and it's excellent museum, and the jewel - Ephesus! Did I mention the food?!"
Weather

Turkey, Istanbul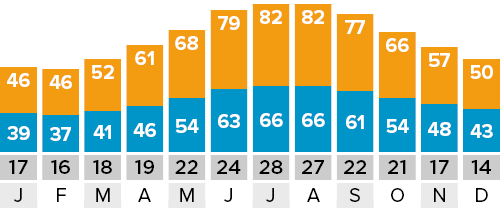 Pre-Tour Planning
We've put together some specific information on what you should know about this tour before you go. You'll also find more general information about "Getting Ready for Your Tour" on our Tour FAQ.
Trip Resources
Learn more about Turkey: Check out a collection of Rick's TV shows, radio interviews, and articles, plus recommended books and movies.
Visa Required Before You Go
If you are an American or Canadian citizen, you need a visa to enter Turkey, and must obtain it prior to your arrival in Turkey. Holders of passports from any country other than the US or Canada are also responsible for obtaining all necessary travel documents prior to joining the tour.
Tour Hotels
In case you wish to book pre- or post-tour hotel accommodations, the contact information for the tour's first and last hotels is included in your tour confirmation email. About one month prior to the tour departure, we'll email you directions on how to get from the airport to your first tour hotel, as well as the complete list of hotels where we'll be staying while on tour.
Transportation
Many tour members arrive a day or two before the tour begins — and those who don't, wish they had. This allows you ample time to get over jet lag and make the most of the first few days of the tour.
There is more than one way to get to and from your tour. Consider flying into one city and out of another ("multicity" on flight-booking websites). It's easiest to fly into Istanbul and home from Izmir (or Athens if you're exploring the Greek islands — see below). Departures from Izmir may require a connection and an overnight stay in Istanbul. However, some international departures avoid this extra stop, so look around (or have your travel agent check) for the best options.
Tour members who would like a ride to Izmir's airport can accompany our tour bus on the last morning of the tour (Day 13). The bus will leave the tour hotel in Kuşadası immediately after breakfast (around 8 a.m.), arriving at the Izmir airport by 10 a.m. If you are flying out of Izmir on the last day of the tour, you'll want to book a flight that departs around 11:00 a.m. or later.
You may save money by purchasing this airline ticket prior to leaving home if your flight dates and plans are finalized. You can check schedules and purchase tickets at Turkish Airlines, Atlas Jet, or Onur Air, or have your travel agent check for the best options. If your plans are not finalized, you will also have opportunities to purchase this airline ticket at a travel agency in Turkey.
If you plan to travel on to the Greek islands after the tour and fly home from Athens, please note that ferry schedules can vary and weather delays and strikes are not uncommon. Prepare to be flexible. Please wait until you get to Kuşadası during the tour to purchase your ferry ticket to Samos. Your guide will explain how to obtain these ferry tickets. If you have time constraints, a flight may be preferable to the ferry for your journey to Athens from the Greek islands.
For more post-tour transportation information, visit our Turkey guides' special website at www.srmtravel.com.
If you need more information about additional European travel or for specific questions about your tour, contact the Tour Department at 425-608-4217 or email tour@ricksteves.com.
Sightseeing on Your Own
If you arrive in Istanbul before your tour begins, use the Rick Steves Istanbul guidebook to get oriented. Ride the public transportation, try out a few words of Turkish, and get over your jet lag with lots of fresh air and exercise.
Here are suggestions for sightseeing that we will not do as a group: Istanbul Archaeological Museum (includes Tiled Kiosk and Museum of the Ancient Orient); Yerebatan Underground Cistern; Çemberlitaş Hamam; Mosque of Süleyman the Magnificent; Chora Church; Galata Tower; and Dolmabahçe Palace. For details, please see the Rick Steves Istanbul guidebook.
For more pre- and post-tour travel information, visit our Turkey guides' website at www.srmtravel.com.
While on Tour
Health Concerns: We strongly advise you to use bottled water, even to brush your teeth. Bottled water is very cheap, and available everywhere. However, you need to be prepared for the possibility of some gastrointestinal distress, as it is not unusual for some tour members to experience this for a day or two. Please bring your own over-the-counter remedy, or ask your doctor for prescription-strength antidiarrheal medicine.
Plumbing: Turkish plumbing can be unpredictable. Many toilets function far better if toilet paper isn't flushed, and you'll almost always find a small trash can next to toilets for used toilet paper. Public restrooms are not always stocked with toilet paper or paper towels, so be prepared with a packet of tissues and waterless hand cleaner.
Packing: Turkish summers are hot, and along the coast, humid, but spring and late fall can be chilly, especially in Cappadocia. Adjust your packing list according to the month in which you are traveling, and wear whatever you find comfortable. Women usually feel comfortable wearing pants, skirts, or walking shorts. Men do better with lightweight pants instead of shorts, as Turkish men generally don't sport shorts beyond the beach. T-shirts and sleeveless tops are fine; tight halter tops or tube tops should be saved for the beach. For more advice on what (and what not!) to pack, see Rick's packing tips.
Special packing note: We use an audioguide system for many of our sightseeing and museum tours. If you wear a hearing aid, we strongly recommend bringing headphones that go over your ears to allow you to fully enjoy these tours.
Shopping: On Rick Steves tours we try to minimize the shopping focus that dominates other tours at the expense of sightseeing. We do, however, make an exception in Turkey: We make a stop in Cappadocia for a carpet-weaving demonstration. We feel this is a worthwhile display of Turkish crafts. Tour members can purchase carpets at this time if they wish. The selection is excellent, quality is high, shipping service is reliable, and your guide may be able to help you if there are any problems. Please note: While we can guarantee high quality and reliable service, we cannot guarantee the lowest prices. It is important to educate yourself on prices and quality. As always, the buyer must beware. Rick Steves' Europe doesn't have the time or resources to track down missing carpets or mediate disputes with Turkish shops.
Hot-Air Ballooning: Some tour members take advantage of their time in Cappadocia to enjoy the unique experience of seeing the Cappadocia landscape from a hot-air balloon. A balloon ride is not included in the tour program, but if you're interested in doing this in your free time, the best time to do it is on your second day in Cappadocia (Day 6). Since these rides are best experienced at dawn, you'll leave before sunrise and be back at your hotel in time for breakfast. The whole experience, including transportation to and from your hotel, takes about three hours.
If you're interested in taking a hot-air balloon ride, please let your guide know before leaving Istanbul. Early reservations are essential, since the balloon companies have limited space available. Flights regularly cost about $200 USD for a one-hour tour; balloon companies may offer a small discount for our travelers. You'll pay the balloon company directly for your flight. They accept credit cards, but usually offer an additional discount for cash. Please note there are inherent risks with hot-air ballooning, and Rick Steves' Europe and SRM assume no responsibility for your choice to participate, and that you participate at your own risk.