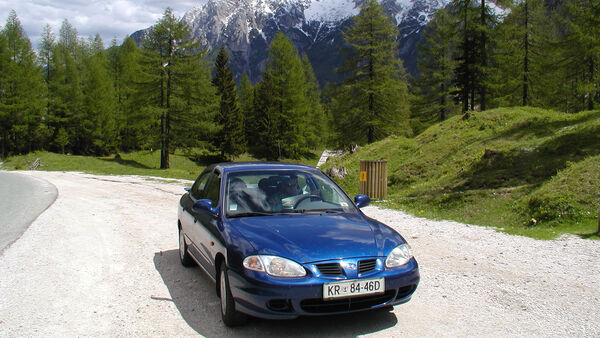 By Rick Steves
Renting a car in Europe isn't much more complicated than in the US, except for some byzantine insurance options. Making informed choices can help you avoid hassles and save money. Once you're free and easy behind the wheel of a European car, it's all worth it.
Basic rental rates vary from company to company, month to month, and country to country. The cheapest company for rental in one country might be the most expensive in the next. Comparison-shop to figure out which one is best for your trip.
The basic rates you'll see quoted nearly always include unlimited mileage, value-added tax, and (legally required) third-party liability insurance. When getting estimates, be sure to include any extras (second driver, child seat, automatic transmission).
Here are some components of your car-rental rate:
Taxes
Value-added tax (VAT) generally runs 18–25 percent (each country sets its rate). Other nonnegotiable fees, such as a "road tax" or "eco tax," also differ per country (road tax is usually less than $5 per day; expect about $5–10 per day for environmental fees). Taxes are typically included in any price quote, but it's smart to double-check. If it's not clear whether these taxes are included in a price, ask.
Insurance
Your biggest potential extra cost when renting a car is insurance. Your credit card may already cover the extra insurance you need — check in advance. If you buy insurance from the rental company, figure on paying roughly 30–40 percent extra, or about $15–30 a day, for a collision damage waiver supplement.
Theft Protection
This charge, about $15–20/day, is required in Italy; most companies include this in their advertised rates for Italy. (See my tips for theft-proofing your rental car.)
Extra Driver(s)
Expect to pay about $5–25/day to add another driver. This is worthwhile if you plan to share the driving duties; if you let an unlisted driver take the wheel and an accident occurs, your insurance won't cover it.
Child-Safety Seats
Every country has different requirements for child-safety seats; it's good to check the rules before you travel. Expect to pay about $50–70 to add a child-safety seat to your rental (if you're not bringing a child seat from home).
Automatics and Other Add-Ons
You'll pay extra for a car with automatic transmission (about 50 percent more than the same car with stick shift), a GPS device (about $100 per week, though often included in more expensive models), winter tires (required in snowy conditions by some countries; often included in basic rental rates), and ski racks. Emergency roadside assistance is usually included in the cost of your rental to cover mechanical failure, but be sure to clarify this. Roadside service for a flat tire may or may not incur a charge; if you aren't comfortable changing a tire, ask about an extra protection plan.
Pickup and Drop-Off Fees
In some countries, you'll pay 10–25 percent more to pick up a car at the airport or train station than in the town center. To drop the car in a different country, it will generally cost an extra $100–300, though you'll find exceptions — some happy (free) and some outrageous ($1,000+). The farther the distance between your start and end points, the higher the fee. (See my tips for choosing among pickup and drop-off locations.)
Other Fees
Rental companies usually charge extra if you plan to drive the car to certain points in eastern Europe (a line that generally follows old Iron Curtain borders). Wintertime driving can carry extra costs beyond the required snow tires. Some fees are easily avoided: Return your car on time to avoid late drop-off fees (don't assume you've got a grace period), fill 'er up shortly before returning to avoid refueling fees, and return your car in good shape to sidestep a cleaning fee.
Other Driving Costs
When budgeting for your trip, remember that renting a car involves some significant costs beyond what you'll pay for the car itself.
Fuel
Paying about $100–150 a week will get you roughly 840 miles in a car that gets 40 miles to the gallon; most rental agencies offer hybrid or diesel cars with better fuel efficiency — ask. (See my tips for getting gas in Europe.)
Tolls
You'll pay tolls figured on the distance you drive (about 12 cents per mile) for expressways in certain places (especially the Mediterranean countries). Some countries, mostly in central Europe, require drivers to buy a sticker ("vignette") for their car window ($10–20). And in a few countries, freeways really are free (such as Germany's autobahn system).
Parking
Estimate $35 a day for parking in big cities (more like $40–55/day in London and Paris — don't park there); otherwise it's usually free, or at least fairly cheap.