Britain's Royal Residences: Where the Queen Cools Her Crown
By Rick Steves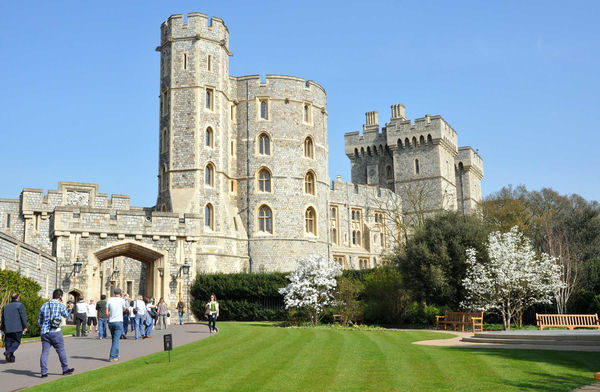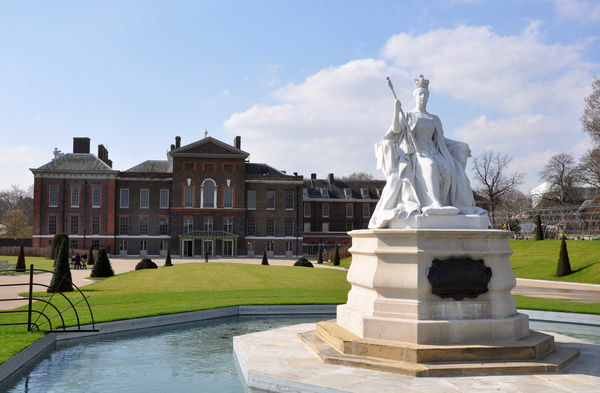 Chances are you aren't visiting Britain on invitation from royalty — neither am I — but that doesn't mean you can't visit some of their residences in Great Britain. In addition to Windsor Castle, London's Kensington, Buckingham, and Hampton Court palaces — and the more remote Balmoral Castle in the Scottish Highlands — are great places to put yourself in royal shoes for a day.
British royalty has been calling Windsor Castle home since the days of William the Conqueror — almost a thousand years ago — who built the first fortified castle on a chalk hill above the Thames. Later kings added on to his early designs, rebuilding and expanding the castle and surrounding gardens. It was the favored castle of Queen Elizabeth II, who considered it her primary residence. (Charles is reportedly less tied to Windsor, but still plans to spend two weekdays there for most of the year.)
The town that lies just outside the castle walls makes for a cozy stopover. I find Windsor to be an especially good spot for a peaceful and charming last night in England. Though it lies just under the landing path of London's Heathrow Airport, it's a delightful town at night. Windsor also works as a day trip from London, accessible by train in under an hour.
Day or night, the castle — claimed to be the largest and oldest occupied castle in the world — dominates the town. William the Conqueror built the first fortification in the late 11th century for himself and his occupying Norman forces. With easy access to London via the River Thames and a handy hunting forest nearby, later royals soon began enhancing the site as a sumptuous palace.
The castle's spectacular St. George's Hall is the site of state banquets, when a single table is set stretching the length of the hall, seating 160 guests. A visit to the ornate state rooms — open whenever the king isn't in residence — includes a chance to enjoy an up-close peek at Queen Mary's Dolls' House.
The castle grounds are also home to St. George's Chapel, where Harry and Meghan said their vows. Dating from about 1500, and one of the finest examples of Gothic architecture in England, it holds the tombs of 10 sovereigns, including Henry VIII and his favorite wife, Jane Seymour.
Back in London, Kensington Palace is on the royal radar because it's the home of Prince William and his family, among others. While some of the palace is open to the public, the royals' private quarters are strictly off-limits.
Kensington Palace has long been associated with Queen Victoria, who was born here in 1819. Sitting primly on its pleasant parkside grounds in central London, the palace is immaculately restored. A visit here gives a fun glimpse into the lives of several important residents, such as William and Mary, George III, and Victoria. After Queen Victoria moved the monarchy to Buckingham Palace, lesser royals bedded down at Kensington. Princess Diana lived here both during and after her marriage to then-Prince Charles.
It's a bit harder to get a peek inside the royal birthplace of King Charles: Buckingham Palace. The palace's 19 lavish state rooms, its throne room, grand staircase, and parts of its gardens are open to the public — but only for a few weeks in late summer (and via expensive private tours at other times of year). That may change in coming years, however: Charles has made clear his disinterest in actually living in his official residence, and has indicated a desire to make his palaces more welcoming to his subjects.
Fifteen miles up the Thames is Hampton Court Palace, the 500-year-old royal hangout that was a favorite of Henry VIII, Elizabeth I, and Charles I. The stately palace stands overlooking the Thames and includes some impressive Tudor rooms. Its industrial-strength kitchen was capable of keeping 600 schmoozing courtiers thoroughly — if not well — fed. The sculpted garden features a rare Tudor tennis court and a popular maze.
Trains from London's Waterloo Station drop you across the river from the palace — just walk across the bridge. Or consider arriving at or departing from the palace by boat like Henry VIII did; one of London's river cruise lines has service to Hampton Court.
Today, Queen Elizabeth II and her family still spend a good part of their summers at Balmoral in the Scottish Highlands.
Balmoral has been home to royals since 1848, when Queen Victoria and Prince Albert visited and fell in love with this remote part of Britain. In that same year, when the rest of Europe was ensnared in anti-royalist, pro-democracy revolutions, Victoria purchased Balmoral Castle and its vast 50,000-acre estate. The queen proceeded to embrace Highland culture, which led to something of a renaissance in the local way of life in this northern part of Scotland.
Today, Balmoral welcomes the public for much of the year. However, access is limited: You can roam the gardens, see some exhibits in the stables, but only visit a single big room in the palace.
Every time there's a coronation, marriage, or birth, the British recharge their inclination to embrace their royalty. For royal watchers, visiting these residences is a chance to be a small part of pomp.