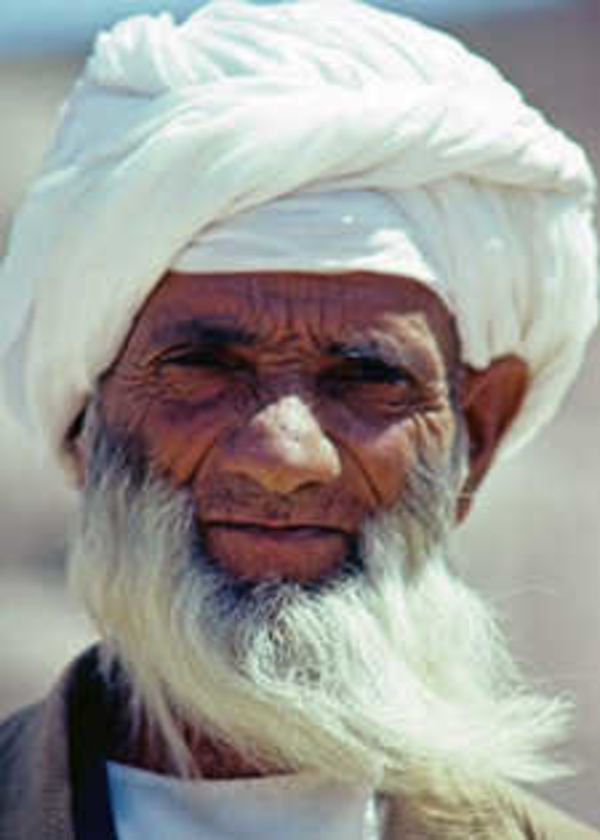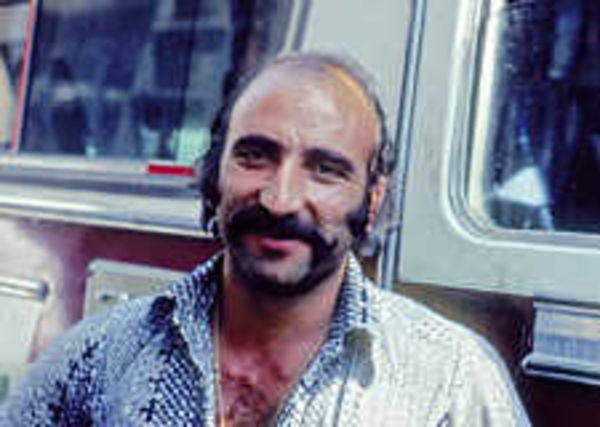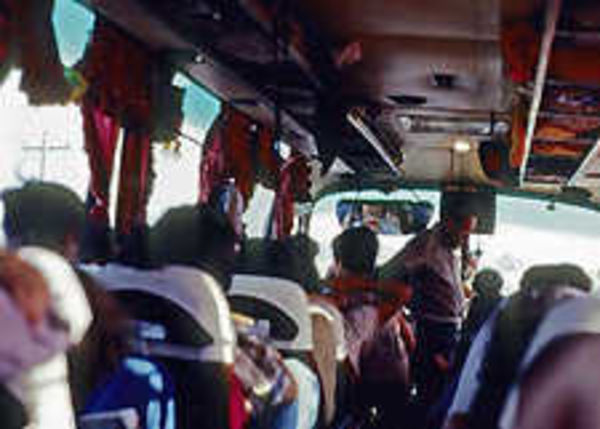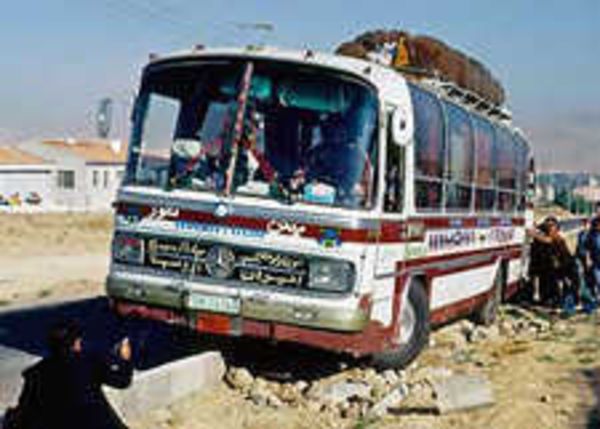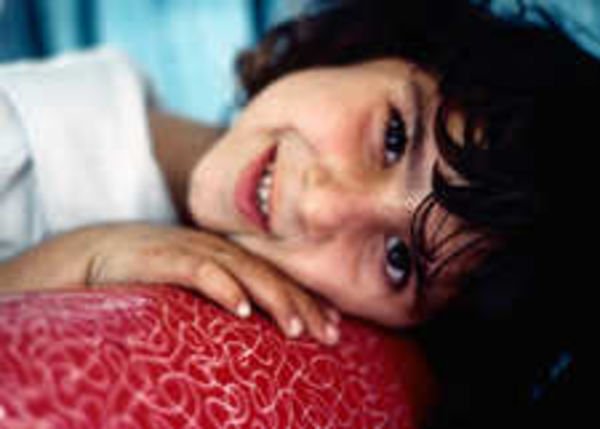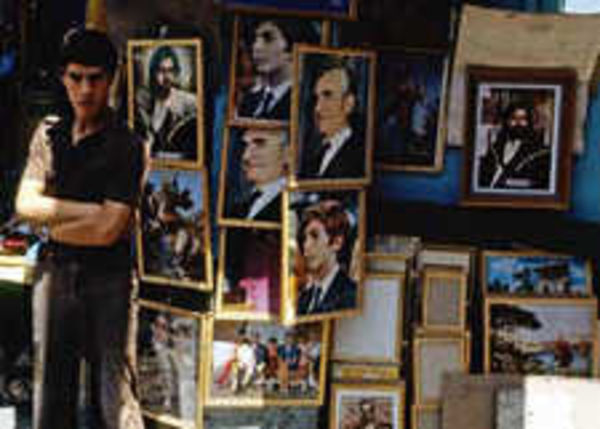 Rick's Excellent Asian Adventure
By Rick Steves
It was 1978, just before the rise of Khomenei, the war in Afghanistan, and the publication of the first edition of Europe Through the Back Door. My vagabuddy and future co-author Gene Openshaw and I were about to embark on our first overland journey from Turkey to Kashmir. Walking past Istanbul's legendary Pudding Shop (the traditional hippie springboard for treks along the "freak road" to India), we were heading for a Turkish bath. Like a man appreciates a shave and a trip to the toilet before going to the gallows, we figured we might as well start off this trip of a lifetime clean.
Leaving my moneybelt and all First World advantages in my cubicle, holding a tattered towel around my waist and walking gingerly across slippery marble into the steamy netherland of shadowy Turks under Byzantine domes, I felt gawky. And more naked than naked. After an awkward sit in the sauna, my muscular Turk, who doled out massages like cannery workers gut salmon, said "OK, merhaba.' He put me onto the round marble slab where I was allowed to lay, perspire, look up at cloudy sunrays spraying through little holes in the domed roof, and ponder my fate. Gene was laid out next to me, courtesy of his own Turkish sumo wrestler.
With a loud slap on my chest the masseuse landed on me, like hands kneading dough in a prison bakery. He smashed and stretched each of my tight muscles. It hurt. But in a strange way I wanted it...just with no lasting damage. He rolled me belly down for the joint stretching. Bouncing my feet to my back, walking on me, noisily cracking my neck, he was a credit to his trade. Lying naked on our bellies, ears pressed to the marble Gene and I grimaced and groaned in each other's face wishing we spoke Turkish and reassuring each other that, of course, our masseuses must know the breaking point.
Like lobotomized gumbies, we were led to marble thrones to be doused in hot water and scrubbed with Brillo-pad mittens. Dirt sloughed off us in tootsie rolls.
Clean and optimistic, we went to the Otogar (bus station) to begin our 63-hour bus ride to Tehran — the first leg of our journey. Smug as two worldly 24 year olds could be, with seat reservations 16 and 17 in hand, we marveled at the uncivilized riot for bus seats. Tossing our rucksacks to the man on the bus rooftop, we boarded. It became clear — to our horror — that seat reservations had no meaning here. Two seats remained: after-thought jump-seats hanging over the rear stairwell, the only ones on the bus that didn't recline back. In fact, at each stop, they reclined forward so people could get out.
Bouncing bolt upright out of Istanbul we took stock of our situation. Sitting atop a rear wheel, we had maximum noise and bounce with minimum leg room. The smelly engine behind us rumbled and doubled as a blast furnace. Surrounded by chain smokers and next to the only window that didn't open, cigarette ashes blew straight into my face. The cover of the aisle light crashed to the floor just as we crossed the bridge over the Bosphorus. Welcome to Asia.
We had two drivers. The Iranian commander-in-chief looked like a crazed Barbary pirate, complete with exposed hairy chest, bandanna, and huge scar that seemed to tie his handlebar moustache to his ear. The back-up driver was also Iranian, a half-witted fellow with grotesque pockmarks disfiguring an already hard-to-look-at face. Celebrating two hours into our journey, I got up to stretch my legs. The pirate eye-balled me in his mirror and shouted "mister sit down." Sixty-one hours to go.
Well into the night, Gene and I decided to crack open the "bon voyage" bottle of Bulgarian vodka our friends in Sofia had given us a few days before. Made bolder by a tall whisky the Iranians across the aisle gave us, we eventually finished the vodka. I slept like a baby in a cruel papoose.
Later, I was overcome by a frightful need to pee. I pondered asking the Pirate for a quick stop, but was no longer drunk enough to work up the courage. Luckily we had an empty vodka bottle and it was refillable. (Glad we kept the cap.)
Later that night, ripped out of a deep sleep by the Pirate's hysterical screams, I snapped awake just as our bus was grinding over a curb and crashing to a noisy stop. Smoke billowed everywhere. I thought we were on fire and my still woozy head played out a worst case scenario. Pistachios, empty bottles and bundles of luggage went flying everywhere, but the human baggage stayed put. There were no injuries. Miraculously, my vodka bottle didn't break.
Just moments before, the half-wit had slid behind the wheel. He couldn't have been driving for more than a minute when he lost control and crashed through the median curb. A cold wind blew fiercely as we filed out into the night to inspect the damage. The pirate was screaming at the half-wit. Man muttered around the oil-spattered rear end of the bus...discussing ways to solve our problem but doing nothing. Small boys with toothy grins appeared out of the nowhere with tea and bread rings. And I found a chunk of ground clean enough to continue my night's sleep on.
Most of the next day was spent on hold, drinking tea, snoozing, washing under a hose, and playing backgammon. This was to be no 63 hour ride. It was clear: we were beginning an odyssey. Of our four-man Iranian crew, only one was capable of driving a bus. The Pirate would drive the rest of the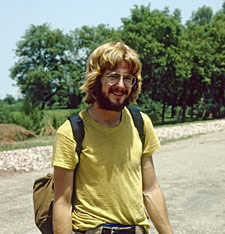 trip alone, and we'd have no more all-night rides. Gene, who looked like a youthful Simon waiting to
meet Garfunkel, and I, with a Maynard G. Krebs beard and my "I'm not a tourist, I live here" T-shirt, were the only Americans on board. Even with Gene's freshly-pressed degree in religious studies from Stanford and my strong-willed wanderlust, we felt pretty green compared to our (mostly third) worldly bus mates. Brits, Spaniards, Belgians, a Russian, an Iranian student, some Muslim women with children and a few others rounded out the gang.
After a ten hour stop, the bus was bolted back together, pushed off the median, and we continued our eastbound journey. Checking our progress, Gene and I stretched our Turkey-to-India overland map from the window over two seats to the aisle...and felt disheartened.
During the third night of our trip, the driver stopped and found us hotels (change "t" to "v"). We were somewhere in eastern Turkey. My bed sheet was a police line-up of hairs and body odors. When I complained about my dirty sheet to the hotel man he came up, apologized, and turned it over. Many of our busmates were downstairs in the bar. We didn't go in...loose stools.
We set our alarm for 7 am but before dawn we were awakened by the Pirate. Oops. Departure time was 5 a.m. He scolded us in Iranian all the way back to bus and virtually hurled me up the stairs by my hair. I managed a cheery "good morning" to my fellow passengers who had been waiting for nearly an hour.
As the road got worse, tea stops became longer and more frequent. It was clear that the Pirate was going to take his time. By mid-afternoon we stopped by a riverside. Our scar-faced leader stripped to his underpants and, with soap in hand, we went for a bath and swim. Like a wild kid he rolled in the sand and splashed back into the river. Then he urged everyone in, insisting, "No bath, no Tehran."
We were slow to catch on but soon all the men were floating down the refreshing river in their underwear. I washed myself and my dusty clothes. Long after we had drip-dried, the Pirate was still frolicking in the river.
As he finally got back to the bus I scored a point with the driver by offering him a piece of my honeydew melon. He said "Thank you very much. OK! ah-LAH! Hurry up!" and we were off. As we neared Iran our Pirate seemed to feel the gravity of his homeland. He ran a tighter ship and we made good time.
The border crossing was uneventful. By 10 pm we were barreling into Tabriz, just in time to witness the armored riot squads bracing themselves for another bout of student trouble. The Shah's portraits hung brittle on walls everywhere. He was about to fall.
Eager for this ride to be over, everyone cheered when we learned we wouldn't be sleeping in Tabriz. We stopped there only to replace our half-wit with a capable second driver who could drive us through the night to Tehran. Spirits picked up. This journey would be over in the morning. The Spaniards sang and clapped La Bamba, the Russian did opera while the smiley Iranian kid directed with a cigarette. The Pirate washed his feet, spayed everyone with cologne, made up his bed behind the rear row of seats, barked out orders for silence, and slept like an angel.
Our long bus ride ended at dawn. After four nights and three days we had traveled from Istanbul to Tehran...about a third of the way to the end of our rainbow, the Vale of Kashmir.