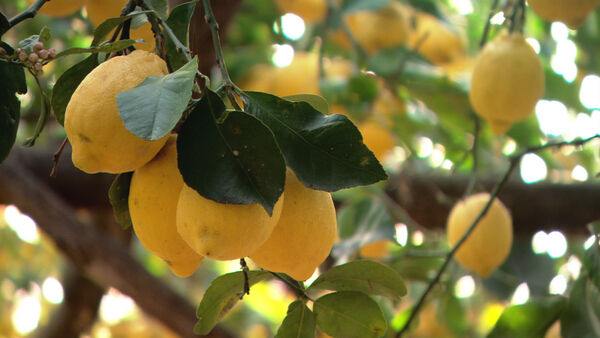 By Amanda Scotese
In Italy, limoni are ubiquitous: screaming yellow painted on ceramics, dainty bottles of limoncello, and lemons the size of softballs at the fruit stand. The Amalfi Coast and Sorrento area produces several different kinds of lemons.
The gigantic bumpy lemons are actually citrons, called cedri, and are more for show — they're pulpier than they are juicy, and make a good marmalade. The juicy sfusato sorrentino, grown only in Sorrento, is shaped like an American football, while the sfusato amalfitano, with knobby points on both ends, is less juicy but equally aromatic. These two kinds of luscious lemons are used in sweets such as granita (shaved ice doused in lemonade), limoncello (a candy-like liqueur with a big kick, called limoncino in the Cinque Terre), delizia (a dome of fluffy cake filled and slathered with a thick, whipped lemon cream), spremuta di limone (fresh-squeezed lemon juice), and of course, gelato or sorbetto al limone.
---
Amanda Scotese is a veteran Rick Steves tour guide and guidebook researcher.