Evenings in London: Something for Everyone
By Rick Steves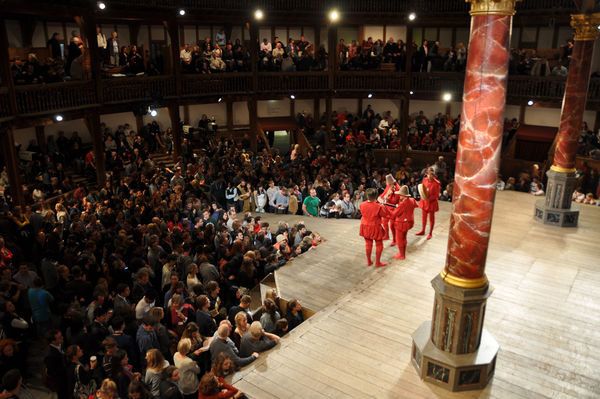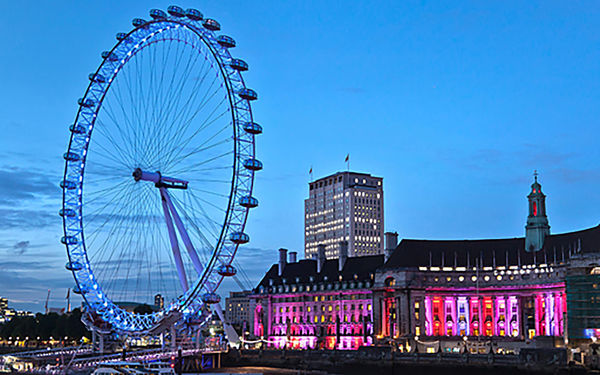 London, one of the world's busiest and biggest cities, bubbles with top-notch entertainment seven nights a week. It's also ever-changing and expensive, so it can be challenging to winnow down your options and stretch your dollars.
To get up to speed on goings-on, I like to pick up an entertainment guide, such as Time Out, at the airport when I arrive. I read it on my way into town, and circle appealing options.
Theater here is a joy: The scene rivals Broadway's in quality and sometimes beats it in price. There are loads of offerings — Shakespeare, musicals, comedies, thrillers, sex farces, cutting-edge fringe, revivals starring movie celebs, and more. London does it all well. Nearly all the glitzy, big-name shows are hosted in the theaters of the West End, clustering around Soho between Piccadilly and Covent Garden. If you're on a budget, get a deal at the TKTS ticket kiosk on Leicester Square, or ask about standing-room or stand-by tickets at box offices.
If you're into Shakespeare, a visit to the Globe Theater is a must, with plays running from late April through early October. Plays here are performed as they were in the Elizabethan age: in the open, in the round, and with no sound amplification. You'll pay $25–55 to sit, usually on a backless bench, or about $6 to stand as a "groundling" — historically, the poor people who stood in the mud in front of the stage and laughed at all the dirty jokes. You can literally put your elbows on the stage and enjoy the drama in a real Shakespearean way.
For a spiritual lift, one of my favorite London experiences is to head to a great church like St. Paul's Cathedral for evensong, an evening worship service led by a singing or chanting priest; a choir sings the responses. Visitors — who are welcome — are given an order of service or a prayer book to follow along. If church services aren't your thing, attend an organ recital at Westminster Abbey or candlelight choral concert at St. Martin-in-the-Fields.
Dining and drinking are, of course, central to London nightlife. You'll find quintessential Britain in one of London's 7,000 pubs, where you can rub elbows with locals while enjoying reasonably priced, traditional British grub and beer. For the best chance to socialize, stick by the bar and strike up a conversation.
London is also one of the best cities for old-world elegance and grandeur — if you know where to find it. Rules, founded in 1798, is the oldest restaurant in London, and a good choice for a splurge. It's where Edward VII used to entertain his mistress Lillie Langtry, and it still offers an Edwardian level of service. All the game on the menu, such as venison and pheasant, is hunted on the restaurant's own estate. For a more affordable experience in a venerable restaurant, look for specials.
To enjoy nightlife in an elegant historic hotel, here's a tip: Dress presentably, walk right in, and make a beeline for the bar or out onto the terrace, where you can order a drink and relax. At the Ritz, this trick gives you a seat overlooking one of the most exclusive gardens in London. For a different side of London history, try Gordon's Wine Bar, one of the most atmospheric cellars, for wine tasting. You'll feel like you're sipping wine with Charles Dickens — this place is, as a British friend puts it, "very Bill Sykes and Nancy."
If you're visiting London in summer, hit the South Bank neighborhood after hours. Take a trip around the London Eye — the city's enormous Ferris wheel — while the sun sets. Then cap your evening with a walk along the pedestrian-only Jubilee Walkway, which is lined with pubs and casual eateries from the London Eye to Tower Bridge. Farther east along the South Bank is The Scoop — an outdoor amphitheater that's a good spot for movies, concerts, dance, and theater throughout the summer — with Tower Bridge as a scenic backdrop.
Simply wandering around London as evening approaches and people come out to play is an experience in itself. If you've been on your feet all day, opt for a boat cruise on the Thames to enjoy twilight views, or take a nighttime bus tour and bring a picnic onto the top deck for a memorable and thrifty evening.
Whether you splurge or economize, an evening in London has the potential to knock your socks off. You'll never exhaust your entertainment options in this bustling city.