What to Eat in Italy, Region by Region
When in Rome, eat as the Romans do (try the local favorite spaghetti alla carbonara). Here's a quick "hit list" of favorite items to seek out in some of Italy's major cities and regions.
---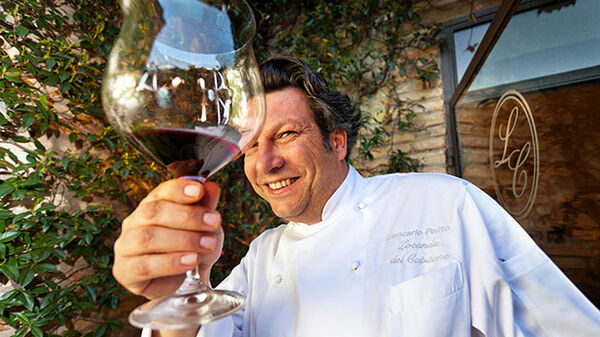 Piedmont
White truffles, creamy cheeses (like Fontina and Gorgonzola), and top-quality wines (including Barolo and Barbaresco).
---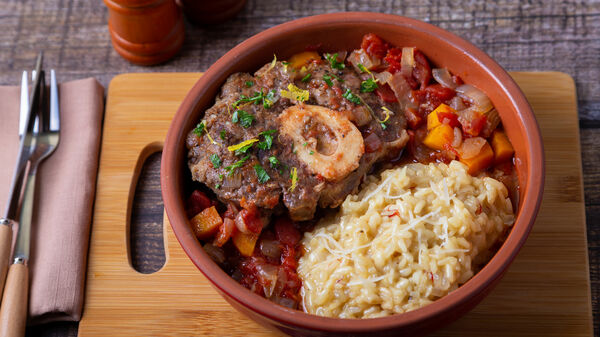 Milan
Nurse an aperitivo (pre-dinner drink — Aperol or Campari spritz, perhaps) with elegant finger foods, followed by saffron-flavored risotto alla milanese or ossobuco (veal shank in lemony sauce).
---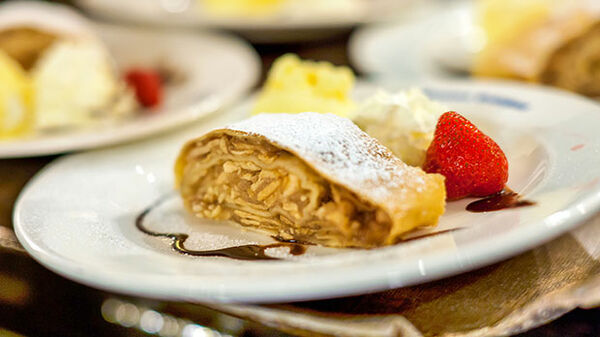 Dolomites
Big, hearty canederli dumplings, apple strudel, and Gewürztraminer wine.
---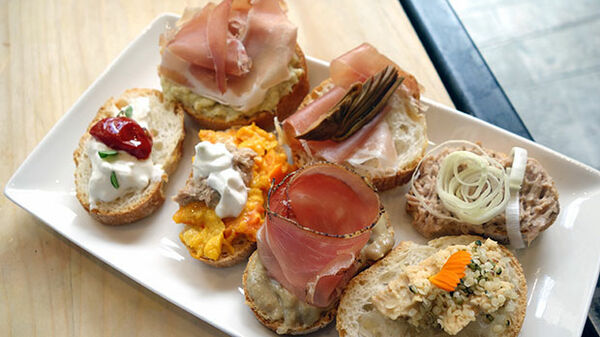 Venice
Cicchetti (bar snacks), Prosecco cocktails like the Bellini, and weird sea creatures pulled from the lagoon.
---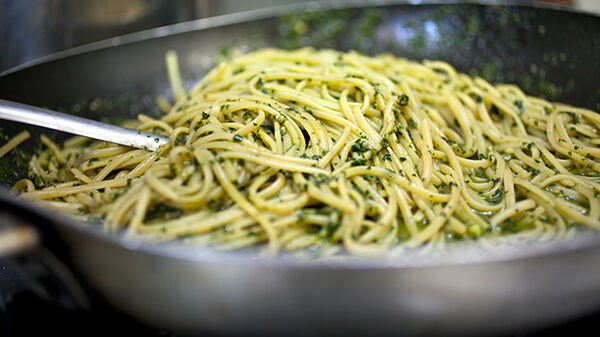 Cinque Terre (Italian Riviera)
Pillowy focaccia bread, pesto on trofie pasta, anchovies (come on — give them a try), and biscotti dunked in the sweet Sciacchetrà dessert wine.
---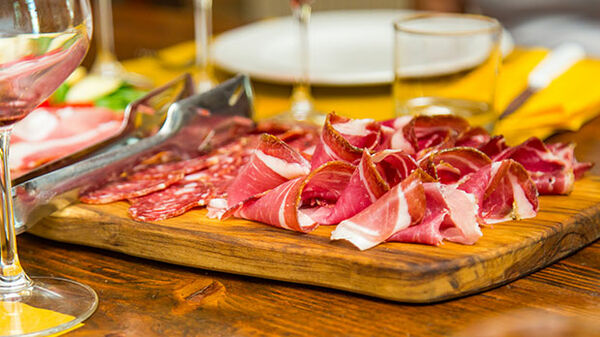 Emilia-Romagna
Prosciutto di Parma, mortadella (the original "bologna"), Parmigiano-Reggiano cheese, top-quality aceto balsamico tradizionale, and fresh-made filled pastas.
---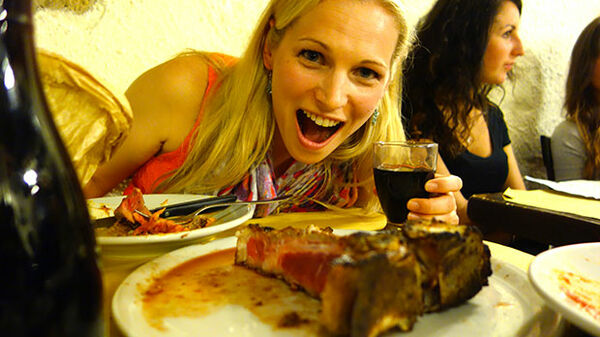 Florence and Tuscany
World-class red wines such as Brunello di Montalcino, Vino Nobile di Montepulciano, Chianti Classico, or a "Super Tuscan"; rustic pasta (such as pappardelle or pici) with a hearty sauce such as anatra (duck) or a ragù of wild boar (cinghiale); and bistecca alla fiorentina (top-quality, rare-grilled T-bone).
---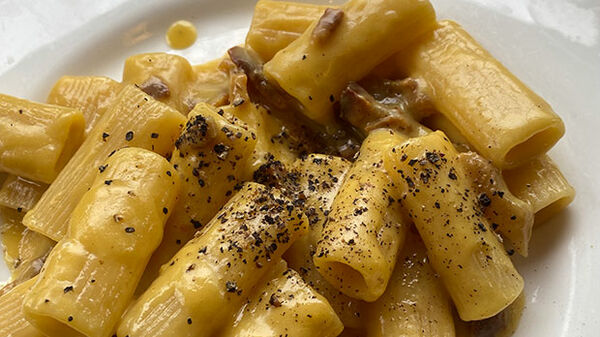 Rome and Lazio
Rich, flavorful pasta dishes like spaghetti alla carbonara, cacio e pepe, amatriciana, and arrabbiata, plus deep-fried goodies including supplì (little fried balls of rice and mozzarella).
---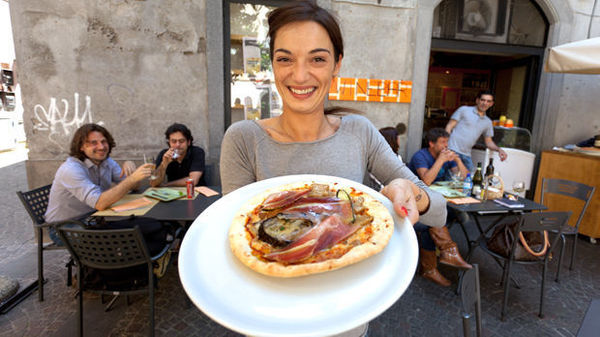 Naples and Amalfi Coast (Campania)
Real Neapolitan pizza, fresh mozzarella (preferably di bufala — from water buffalo milk), flavorful tomatoes, sfogliatelle (crunchy, fried, filled pastries), and the lemon-infused liqueur limoncello.
---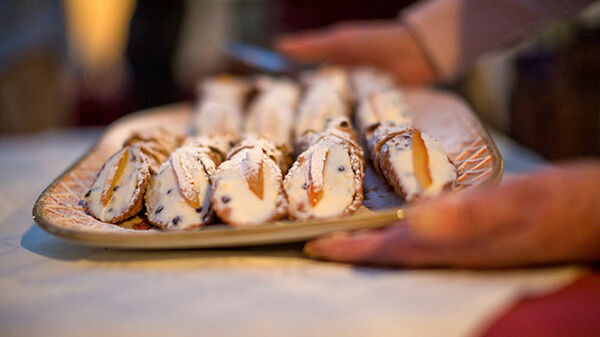 Sicily
Tasty-but-challenging street foods (from the deep-fried rice balls, arancine, to pani ca' meusa — spleen sandwich); incomparable agrumi (citrus fruits); plus granita (sweet slushy ice), cannoli, and other sugar-bomb desserts.
---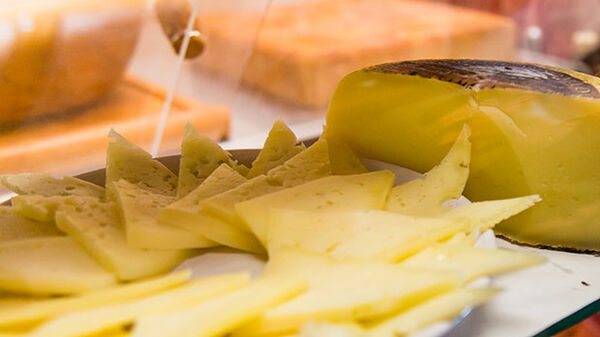 Sardinia
Top-quality pecorino (sheep's cheese), the crispy shepherd's bread pane carasau, and slow-roasted suckling pig.
---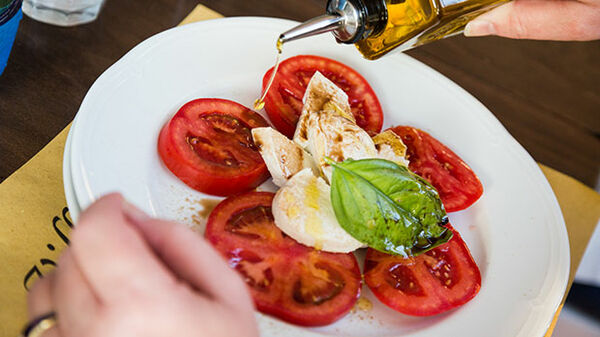 The South
Rustic pastas; spicy salumi (such as capocollo, soppressata, 'nduja, lucanica); soft, milky cheeses (provolone, burrata, caciocavallo, scamorza); and spicy foods liberally seasoned with peperoncino rosso (hot red pepper).
---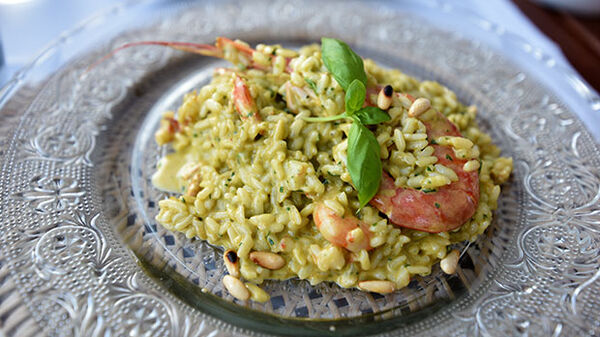 The North
Polenta; rice (often in the form of risotto); buttery, creamy cheeses (mascarpone, Asiago, Gorgonzola); and bollito misto (a mix of boiled meats and interesting sauces).
Hungry for more Italian food? Check out our newest book Rick Steves Italy for Food Lovers.