Tasting the Wines of Provence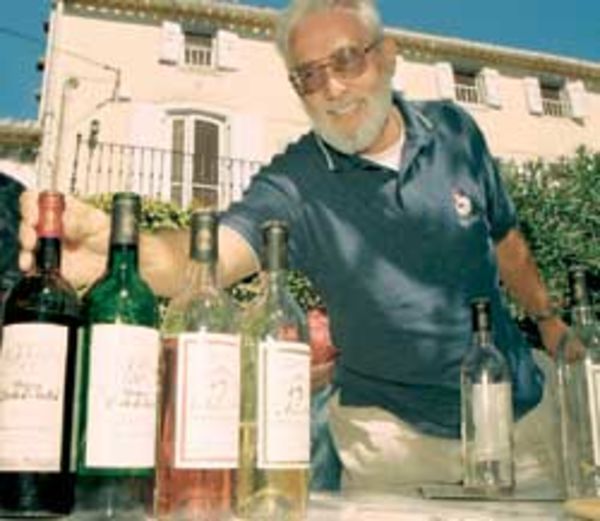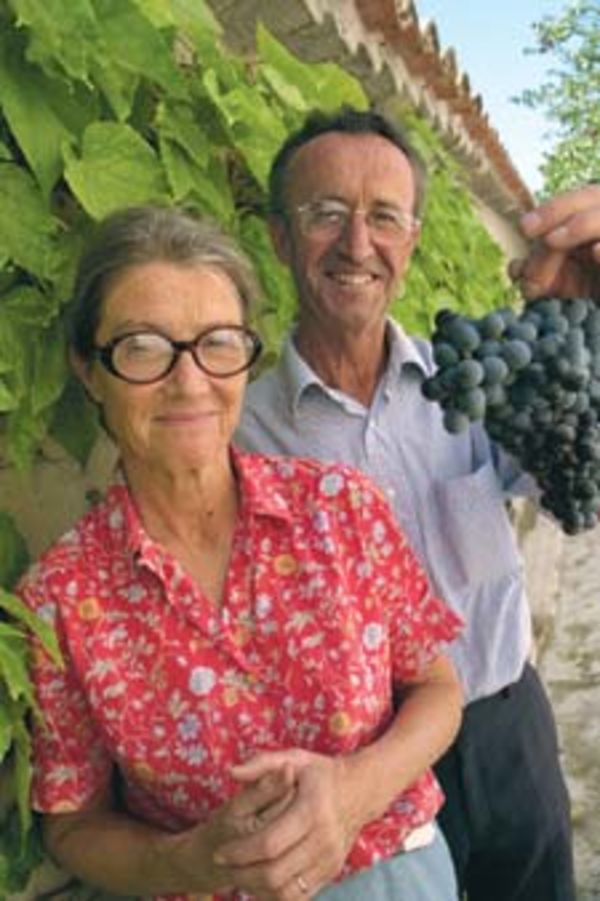 By Steve Smith
This magnificent region is shaped like a giant wedge of quiche. From its sunburned crust, fanning out along the Mediterranean coast, it stretches north along the Rhône Valley. The Romans were here in force and left many ruins — some of the best anywhere. Seven popes, great artists such as van Gogh and Cézanne, and author Peter Mayle all enjoyed their years in Provence. The region offers a splendid recipe of arid climate, oceans of vineyards, dramatic scenery, captivating cities, and adorable hill towns by the dozen. And for many, the highlight of the region is its fine and famous wines. Even for the wine novice, to be poured a glass of Rhône wine by someone whose family name has been on the label for two centuries is a quintessentially European experience.
Provence was the first area in France to be planted with grapes, in about 600 B.C., by the Greeks. Romans built on what the Greeks started, realizing even back then that Provence had an ideal climate for growing wine: mild winters and long, warm summers (but not too hot — thanks to the cooling winds). This sun-baked, wine-happy region offers Americans a chance to sample wines blended from several grapes — resulting in flavors unlike anything we get at home (yes, we have good Cabernet Sauvignons, Merlots, and Pinot Noirs, but Rhône wines are new to most of us). Provence's shorts-and-T-shirt climate and abundance of hearty, reasonably priced wines make for an enjoyable experience, particularly if you're willing to learn. Provence produces rich, fruity reds and dry, fresh rosés. Only about five percent of wine produced here is white (and most Provençal whites are unexceptional).
In Provence, I drink rosé instead of white. Don't confuse these rosés with the insipid blush stuff found in the US; French rosé is often crisp and fruity, a perfect match to the hot days and Mediterranean cuisine. Rosé wines are made from red grapes whose juice is white, until crushed with red grape skins. The white juice is left in contact with the dark-red skins just long enough to produce the pinkish color (usually a few hours). Rosés from Tavel (20 minutes northeast of Avignon) are the most respected, but you'll find many good producers at affordable prices in other areas as well. Americans unaccustomed to drinking rosés should give them a try here.
Provençal Wine-Tasting 101
The American wine-tasting experience (I'm thinking Napa Valley) is generally informal, chatty, and entrepreneurial (baseball caps and golf shirts with logos). Although Provençal vintners are friendly, welcoming, and more easygoing than in other parts of France, it's a more serious, wine-focused experience — without the distractions of the marketing at US vineyards. Visit several private wineries or stop by a cave coopérative — an excellent opportunity to taste wines from a number of local vintners in a single, less intimidating setting.
Provençal winemakers are happy to work with you…if they can figure out what you want. When you enter a winery, it helps to know what you like (drier or sweeter, lighter or full-bodied, fruity or more tannic, and so on). The people serving you may know those words in English, but you're better off knowing and using the key words in French.
For reds, you'll be asked if you want to taste younger wines that still need maturing or older wines, ready to drink now. (Whites and rosés are always ready to drink.) The French like to sample younger wines and determine how they will taste in a few years, allowing them to buy at cheaper prices and stash the bottles in their cellars. Americans want it now — for today's picnic. While many Americans (like Rick, whose favorite wine-tasting word is robuste) like a big, full-bodied wine, most French tend to prefer more subtle flavors. They judge a wine by virtue of what food it would go well with — and a big, oaky wine would overwhelm most French cuisine.
Remember that the vintner is hoping that you'll buy at least a bottle or two. If you don't buy, you may be asked to pay a minimal fee for the tasting. They know that Americans can't take much wine with them, and they don't expect to make a big sale, but they do hope you'll look for their wines in the US.
---
Steve Smith is the co-author of the Rick Steves Provence & the French Riviera guidebook.