Tasting the Wines of Provence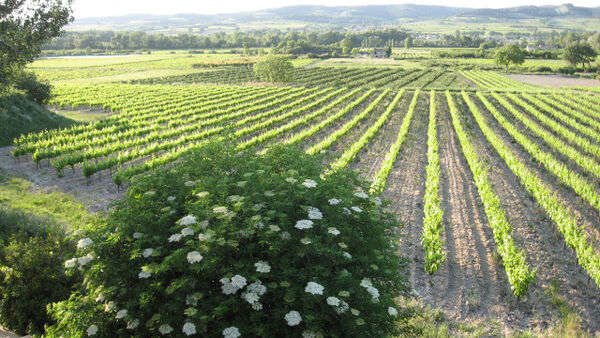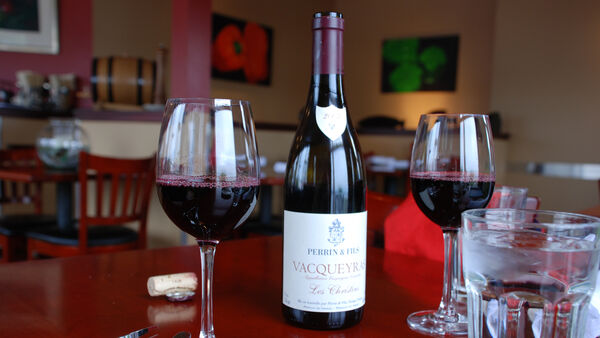 By Steve Smith
For many, a highlight of a visit to Provence is the abundance of opportunities to enjoy its fine and famous wines. Even for the wine novice, to be poured a glass of Rhône wine by someone whose family name has been on the label for two centuries is a memorably rich, and quintessentially European, experience.
Provence saw the first grapes planted in France, in about 600 BC, by the Greeks. Romans built on what the Greeks started, realizing 2,000 years ago that Provence had an ideal climate for producing wine: mild winters and long, warm summers (but not too hot — thanks to the cooling winds). This sun-baked, wine-happy region offers Americans a chance to sample wines blended from several grapes — resulting in flavors unlike anything we get at home. (Yes, we have good cabernet sauvignons, merlots, and pinot noirs, but Rhône wines are new to many of us.)
French wines usually have a lower alcohol level than American or Australian wines. Whereas many Americans like a big, full-bodied wine, most French prefer subtler flavors. They judge a wine by how well it pairs with a meal — and a big, oaky wine would overwhelm most French cuisine.
In France, wine production is strictly controlled by the government to preserve the overall quality. According to these regulations, Provençal vintners can blend wines using a maximum of 13 different types of grapes (five white and eight red) — unique in France. Only in Châteauneuf-du-Pape are all 13 grapes used; most vintners blend four or five types of grapes. This blending allows Provençal winemakers great range in personalizing their wine.
Each of Provence's main growing areas produce rich, fruity reds and dry, fresh rosés. Only about five percent of wine produced here is white (the best of which comes from Cassis and Châteauneuf-du-Pape). Most Provençal whites are light, tart, with plenty of citrus and minerals, and work best as a pre-dinner drink or in a kir.
In Provence, I often drink rosé instead of white. French rosé is often crisp and fruity, a perfect match to the hot days and Mediterranean cuisine. Rosé wines are made from red grapes. After the grapes are crushed, their clear juice is left in contact with their dark-red skins just long enough to produce the pinkish color (no more than 24 hours). Rosés from Tavel, a town northwest of Avignon, are the darkest in color and best-known outside of Provence, but you'll find many good producers at affordable prices in other areas as well. If you're unaccustomed to drinking rosés, try one here.
Wine Regions of Provence
Côtes du Rhône: The Côtes du Rhône, the area along the Rhône River from just south of Lyon to near Avignon, produces the king of Provençal wines. The reds from here are full-bodied, rosés are dry and fruity, and whites are dry and fragrant. Many subareas of the southern Côtes du Rhône are recognized for producing outstandingly good wines, and have been awarded their own appellations (like Châteauneuf-du-Pape, Gigondas, Beaumes-de-Venise, Côtes de Ventoux, Tavel, and Côtes du Luberon).
Côtes de Provence: The lesser-known vineyards of the Côtes de Provence run east from Aix-en-Provence almost to St-Tropez. Typical grapes are Cinsault, Mourvèdre, Grenache, Carignan, and a little cabernet sauvignon and Syrah. The wines are commonly full-bodied and fruity, and are meant to be drunk when they're young. They cost less than Côtes du Rhônes and have similar characteristics. But the region is most famous for its "big" rosés that can be served with meat and garlic dishes (rosé accounts for 60 percent of production). In this area, I particluarly like La Maison des Vins Côtes de Provence, an English-speaking wine shop and tasting center represents hundreds of producers, selling bottles from hundreds of producers at vineyard prices.
Côteaux d'Aix-en-Provence: This large growing region, between Les Baux and Aix-en-Provence, produces some interesting reds, whites, and rosés. Commonly used grapes are the same as in Côtes de Provence, though several producers (mainly around Les Baux) use a higher concentration of cabernet sauvignon, which helps distinguish their wines. The vintners around Les Baux produce some exceptionally good wines, and many of their vineyards are organic.
Provençal Mediterranean: The seaside towns of Cassis and Bandol sit side by side, overlooking the Mediterranean just east of Marseille. Cassis, one of France's smallest wine regions, is known for its strong, fresh, and very dry whites (made with the Marsanne grape) — arguably the best white wine in Provence. Bandol is known for its luscious, velvety reds. This wine, aged in old oak and made primarily from the Mourvèdre grape, is one of my favorites.
Tasting Tips
Even moreso than the rest of France, Provence is peppered with wineries and wine-tasting opportunities. For some visitors, trying to make sense of the vast range of wines can be overwhelming, particularly when faced with a no-nonsense winemaker or sommelier.
In France, the tasting experience is quite different from America's generally informal, chatty, and entrepreneurial wine-tasting vibe (I'm thinking of Napa Valley and its logo-adorned baseball caps and golf shirts). Although Provençal vintners are welcoming and more easygoing than in other parts of France, it's still a serious, wine-focused experience. Your hosts are not there to make small talk, and they're likely to be "all business." Still, Provence's shorts-and-T-shirt climate and abundance of hearty, reasonably priced wines make for an enjoyable experience, particularly if you're patient and willing to learn.
Visit several private wineries or stop by a cave cooperative or a caveau — an excellent opportunity to taste wines from a number of local vintners in a single, less intimidating setting. You'll have a better experience if you call ahead to a winery to let them know you're coming — even if they are open all day, it's good form to announce your visit (ask your hotelier for help). Avoid visiting places between noon and 2 p.m. — many wineries are closed then, and those that aren't are staffed by people who would rather be at lunch.
Provençal winemakers are happy to work with you…especially if they can figure out what you want. When you enter a winery, it helps to know what you like (drier or sweeter, lighter or full-bodied, fruity or more tannic, and so on). The people serving you may know those words in English, but you're wise to learn the key words in French.
Remember that the vintner is hoping you'll buy a bottle or two. If you don't buy, you may be asked to pay a small fee for the tasting. They understand that North Americans can't take much wine with them, but they do hope you'll look for their wines in the US. And some places will ship your purchase home — ask.
---
Steve Smith is the co-author of the Rick Steves Provence & the French Riviera guidebook.