Interview with Ben Curtis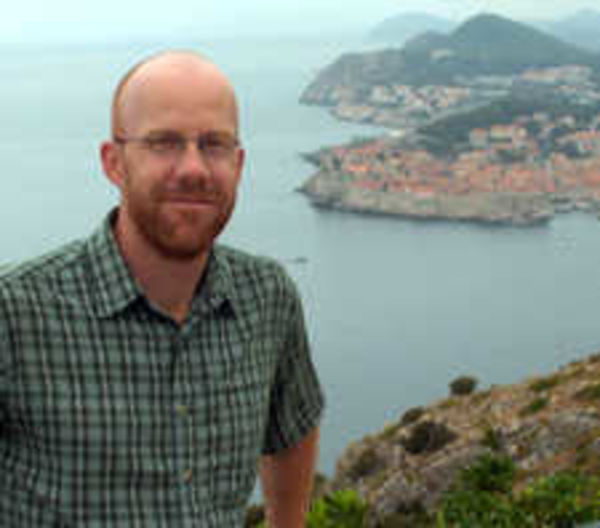 Ben Curtis is among our most versatile guides. Like a smart utility player in baseball, he can expertly lead any of Rick Steves' half-dozen itineraries in Eastern Europe. A mild-mannered college professor during the school year, Ben is transformed into super-guide from June through September.
How does a professor of Political Science at Seattle University "moonlight" as a tour guide?
Teaching, tour guiding, and writing are all things I love, so they don't really feel like work. In fact, I would almost do them for free. (Just kidding, Rick!) Guiding is a lot like teaching in many ways. In both cases, I'm trying to share my expertise and enthusiasm for a place or a subject. The main difference is that tour members tend to hold their alcohol better than college students!
How did you first become interested in Eastern Europe?
I was in college during the time that the Iron Curtain was collapsing, and all these Central and Eastern European countries were getting their first taste of democracy and capitalism in decades. It was an exciting time, and I had a professor who had fled Czechoslovakia after the 1968 Prague Spring. He inspired me to explore and study this part of the world. Then, when I finally laid eyes on Prague and Budapest, I was instantly smitten. I ended up living and doing research in both places.
Tell us about your new book on Croatian history.
A Traveller's History of Croatia will appear in stores around the beginning of May. I wrote it for the kind of audience that takes Rick Steves' tours: people who are smart, inquisitive, and want to have a deeper understanding of a place. In the book, I recount the really dramatic events in Croatian history, but put it all together so that readers understand why those things happened, and why Croatia and Croatians are the way they are today. The twentieth century was really rough on Croatia — especially the 1990s, with civil war and a corrupt government. But, since 2000, things have been much better. Croatia is on track to join the European Union by 2012, which is a big symbol of progress.
You've guided nearly every Eastern Europe itinerary Rick Steves has to offer. How would you describe them, in a nutshell?
I think of the Berlin-Prague-Vienna and the St. Petersburg-Tallinn-Helsinki tours as quite similar in that both focus on several of the most intriguing, exciting cities in Europe. The Best of the Adriatic tour is different in that there are no big cities, and we instead spend most of our time amidst smaller towns, waterfalls, sunshine, and the sea coast. I love the Best of Eastern Europe tour for its variety: its got not only the great cultural cities like Prague, Budapest and Krakow, but also little mountain towns in the Czech Republic and Slovenia, wine country in Hungary, and of course our little island in Croatia. The thing that all these tours have in common, though, is that nowhere in Europe has changed more in the last 20 years than this region, which I think makes it especially rewarding for travelers.