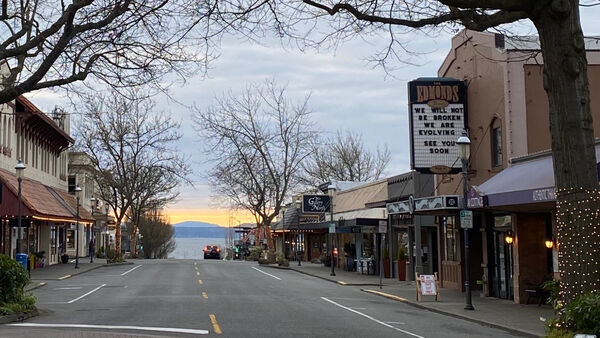 Just 14 miles north of downtown Seattle, the cute, walkable Edmonds is a great place for a day trip, or even a weekend stay.
In 1870, timber man George Brackett was canoeing in Puget Sound, on the lookout for harvestable forest, when he was blown ashore just north of what would become the ferry dock. His landing point became the beginning of a lumber town, which grew from the waterfront up into gently sloping hills. While the timber and shingle mills are gone, downtown Edmonds, still sporting its original Main Street, is filled with a tidy collection of shops, cafés, and street corners adorned with colorful flower beds. Throughout town, views of the Olympic Mountains and sparkling Puget Sound peek between storefronts, and a waterfront walkway beckons visitors to take a stroll and enjoy the view.
After your visit to our Travel Center, you can discuss your travel plans over a cup of coffee, dine in one of several great restaurants, stroll the beach, scour the antique shops, or hop a ferry for the scenic ride to the Olympic Peninsula. On Saturdays in May–September, the Edmonds Farmers Market fills the streets just behind the Travel Center, with vendors selling local produce and handmade crafts. Visitors tempted to stay the night have plenty of accommodation options to choose from. See our driving directions for the best ways to visit Edmonds.