Communing with Nature in Austria's Hallstatt
By Rick Steves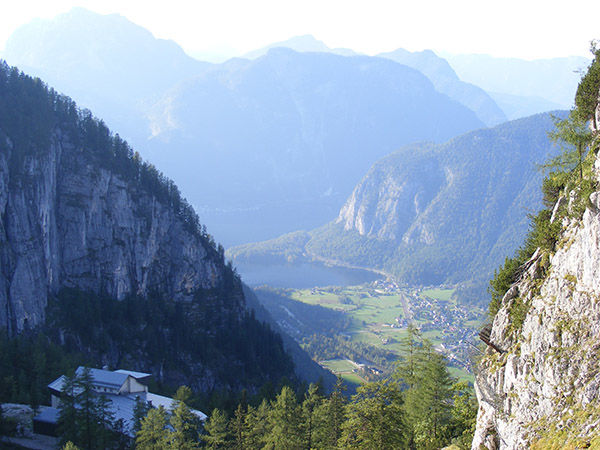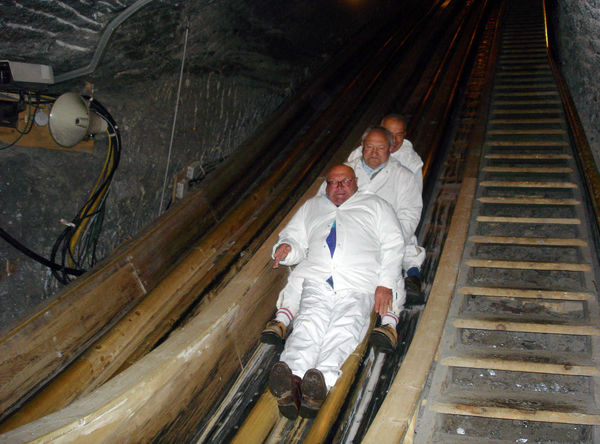 It's rare that a town's charm will get me out of bed early. The postcard-pretty, lake-cuddling town of Hallstatt, two hours south of Salzburg, is one of those places. First thing in the morning, I head to the high end of town to look at the glassy waters of Lake Hallstatt. With the town's church spire mirrored in the tranquil water, a shuttle boat cuts through its reflection, like a knife putting a swirl in the icing on a big cake. For just a moment, it disturbs this oasis of peace.
Hallstatt is located in Austria's Salzkammergut lake district, a scenic wonder that has enthralled nature lovers for centuries. This is Sound of Music country — idyllic and majestic, but not rugged, a gentle land where lakes and mountains are shuffled together like a game of 52-card pick-up.
Before there was Rome, there was Hallstatt. One of Europe's oldest settlements, Hallstatt originated as a salt-mining center (its name means "place of salt"). If you were to dig under some of its buildings, you'd find Roman and pre-Roman Celtic pavement stones from the ancient and prehistoric salt depot. Archaeologists claim that people have been coming here for salt since 7,000 BC (over the millennia, salt has been precious because it preserved meat).
A funicular runs up the mountain to the town's salt mine, one of many throughout the region that offers tours. At the mine, visitors slip into overalls, meet their guide, and hike deep into the mountain to learn about the history of salt. A highlight of the visit is riding down long banisters, miner-style, from one floor to the next...praying for no splinters.
When I first discovered Hallstatt, this was a remote community at the far end of a long, dead-end lake. Though tourism has trampled some of its charm, vivid cultural traditions still survive. Traditional green felt hats distinguished by jaunty decorative feathers are big in Austria. On my first trip here, when I was just a teenybopper, my dad and I each bought a hat and had a friendly competition filling it with souvenir pins and fancy feathers. Forty years later, I happened to be in town during the annual feather-in-the-hat party. Local men — many with finely carved pipes and handlebar moustaches — strutted around in lederhosen and their finest Tyrolean-type hats, each with a proud feather sprouting from the rim.
For centuries, the town had no road access, so people came and went by boat. You'll still see the traditional wide, flat Fuhr boats, designed to carry heavy loads of salt in shallow water. On a recent visit, a local friend took me for a spin in his Fuhr. As he lunged rhythmically on the single oar, he said, "An hour on the lake is like a day of vacation." When I asked about the oar lock, which looked like a skinny dog-chew doughnut, he told me it was "made from the gut of a bull. Not of cow, but a bull."
Facing the lake is Pension Hallberg, with a display of debris from the bottom of Lake Hallstatt. The most fascinating treasure is a trove of Nazi paraphernalia, including piles of war medallions. As I tried to sort this out, their explanation made perfect sense: When it became clear that Germany would lose World War II, those who served the Third Reich wanted to chuck any medals they had won. Lakes were the perfect trash bin.
In this town, when someone is happy to see you, they'll often say, "Can I cook you a fish?" I still remember the morning fish-selling ritual: A teenage boy rhythmically grabbed trout from the fishermen's pen and killed them one by one with a stern whack to the noggin. Another guy carried them to the tiny fishery, where they were gutted by a guy who used to do the stern whacking. A cat waited outside the door, confident his breakfast would be a good one. Restaurateurs and home-makers alike lined up, waiting to buy fresh trout to feed hungry tourists or special friends.
Restaurant Bräugasthof, lakeside and under a grand chestnut tree, is just the place to try some of Lake Hallstatt's prized fish. Reinanke (whitefish) is caught wild out of Lake Hallstatt and served the same day. Saibling (lake trout) is cheaper and also tasty. While you dine, you can feed the swans, who patrol the lake like it's theirs, and stretch greedily for every bit of bread you toss.
When I think of my favorite small-town places in Europe, they are where nature and culture mix, where each balcony has a lovingly watered, one-of-a-kind flowerbox, and where swans know just the right time to paddle by for scraps from diners at lakeside tables. Places like Hallstatt.