Amsterdam's Counter Culture: Virtues and Vices Dance Cheek to Cheek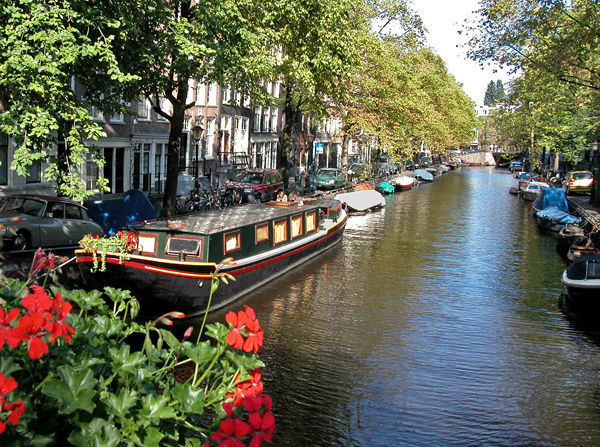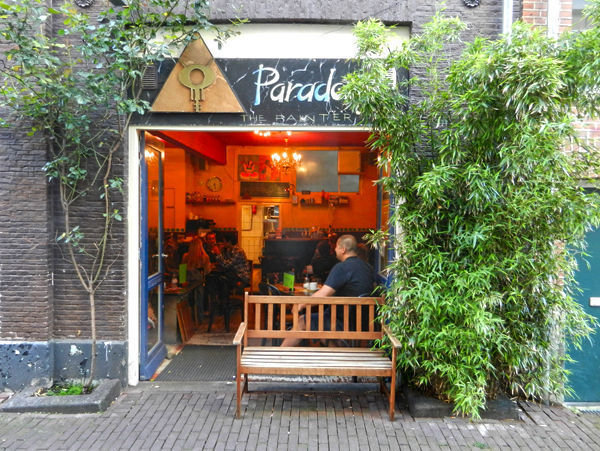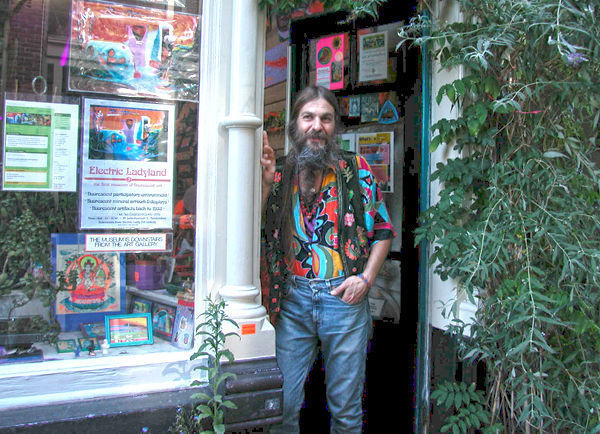 By Rick Steves
Amsterdam is a laboratory of progressive living, bottled inside Europe's most 17th-century city. Like Venice, this city is a patchwork quilt of canal-bordered islands, anchored upon millions of wooden pilings. But unlike its dwelling-in-the-past cousin, Amsterdam sees itself as a city of the future, built on good living, cozy cafés, great art, street-corner jazz...and a spirit of live-and-let-live.
During its Golden Age in the 1600s, Amsterdam was the world's richest city, an international sea-trading port, and the cradle of capitalism. Wealthy, democratic burghers built a planned city of tree-shaded canals, lined with town-houses topped with fancy gables. Immigrants, Jews, outcasts, and political rebels were drawn here by its tolerant atmosphere, and painters like young Rembrandt captured that atmosphere on canvas.
Rich as the city's history is, it's just one fine detail of today's colorful big picture. Many visitors find that it's best to approach the city not as a historian, but as an ethnologist observing a fascinating and unique culture. A stroll through any neighborhood is rewarded with things that are commonplace here but rarely found elsewhere. Carillons chime quaintly in neighborhoods selling sex, as young professionals smoke pot with impunity next to old ladies in bonnets selling flowers. Neighborhoods live by a quirky system of "social control," where a man feels safer in his home knowing he's being watched by the hookers next door.
The Dutch people are unique. They may be the world's most handsome people — tall, healthy, and with good posture — and the most open, honest, and refreshingly blunt. As connoisseurs of world culture, they appreciate Rembrandt paintings, Indonesian food, and the latest French films, but with an un-snooty, blue-jeans attitude.
Un-snooty, but not un-sooty — a third of the Dutch people smoke tobacco. Holland has a long tradition as a smoking culture, being among the first to import the tobacco plant from the New World. Smoking seems to be part of an overall diet and regimen that, no denying it, somehow makes the Dutch people among the healthiest in the world. Tanned-and-trim 60-something Dutch people sip their beer, take a drag, and ask me why Americans murder themselves with Big Macs.
If you can't avoid tobacco in Amsterdam, why not make it part of your sightseeing? At Rokin 92, the House of Hajenius is a temple of cigars — a "paradise for the connoisseur" showing "175 years of tradition and good taste." To enter this sumptuous Art Deco building with its painted leather ceilings is to step back into 1910. Visitors can sniff fine pipe tobacco from brown-capped canisters. The shop's "personal humidifiers" allow locals to call in an order and have their cigars waiting for them at just the right humidity.
Of course, smokers in Europe's counterculture mecca don't enjoy just tobacco. Throughout Amsterdam you'll see "coffeeshops" — pubs selling marijuana — with menus that look like the inventory of a drug bust.
The Dutch think the concept of a "victimless crime" is a contradiction in terms. Heroin and cocaine are strictly illegal in the Netherlands, and the police stringently enforce laws prohibiting their sale and use. But while hard drugs are definitely out, marijuana causes about as much excitement as a bottle of beer. If a tipsy tourist calls an ambulance after smoking too much pot, medics just say, "Drink something sweet and walk it off."
Amsterdam also has several "smartshops" — bright, clean, fully professional retail outlets that sell a wide array of drugs, many of which are illegal in America. Their "natural" drugs include harmless nutrition boosters (royal jelly), harmful but familiar tobacco, organic versions of popular dance-club drugs (herbal Ecstasy), powerful psychoactive plants (psilocybin mushrooms), and joints made from an unpredictable mix of marijuana and other substances, sold under exotic names like "Herbal Love." The best-seller: marijuana seeds. Prices are clearly marked, with brief descriptions of the drugs, their ingredients, and effects.
The knowledgeable smartshop salespeople enjoy talking about these "100 percent natural products that play with the human senses." Still, my fellow Americans, caveat emptor! We've grown used to thinking, "If it's legal, it must be safe. If it's not, I'll sue." While legal in Amsterdam, some of these substances can cause powerful, often unpleasant reactions.
Amsterdam's tolerant culture has attracted some colorful residents. Nick Padalino is one cool cat who — with the help of ultraviolet lights — has found his niche in life. Nick's flowery window display at Tweede Leliedwarsstraat 5 hides a fluorescent wonderland: Electric Ladyland, a tiny, unique museum featuring black-light art. Nick lovingly demonstrates fluorescent minerals from all over the world and fluorescence in everyday objects (stamps, candy, and so on). He seems to get a bigger kick out of it than even his customers. Pulling out one of his prize artifacts, Nick says, "This is the historic first fluorescent crayon from San Francisco, from the 1950s. Wow. See the label? It says 'use with black light for church groups.' Wow."
This may all make more sense if you're smoking what Nick's smoking. The nearby Paradox Coffeeshop on Eerste Bloemdwarsstraat 2 is the perfect coffeeshop for the nervous American who wants a mellow place to go local — with light meals, fresh juice, and easy music.
The Dutch also like plants you can't smoke, as I learned strolling through one of the oldest botanical gardens in the world. De Hortus Botanical Garden dates from 1638, when medicinal herbs were grown here. The collection expanded in the 17th and 18th centuries as a wealth of flora were brought from faraway places by the Dutch East India Company. Today, its 6,000 different varieties of plants are spread throughout several greenhouses and a tropical palm house. No cell phones are allowed because "our collection of plants is a precious community — treat it with respect." The "residents" are described thoughtfully: "A Dutch merchant snuck a coffee plant out of Ethiopia, which ended up in this garden in 1706. This first coffee plant in Europe was the literal granddaddy of the coffee cultures of Brazil — long the world's biggest coffee producer."
Yes, Amsterdam is known for its tolerance of soft drugs — but the Dutch also think progressively about more mundane matters, like transportation.
Amsterdam's 700,000 residents own an equal number of bikes. Holland's 16 million people own 16 million bikes (many people own two a long-distance racing bike and an in-city bike, often deliberately kept in poor maintenance so it's less enticing to the many bike thieves). The Dutch appreciate the efficiency of a self-propelled machine that travels five times faster than walking, without pollution, noise, parking problems, or high fuel costs. On a fiets (bicycle), a speedy local can traverse the historic center in 10 minutes. Pedestrians also enjoy the quiet of a people-friendly town where bikes outnumber cars.
Another way to see the city is by boat: Amsterdam has more canals than Venice. Amsterdam's canals tamed the flow of the Amstel River, creating pockets of dry land to build on. The city's 100 canals are about 10 feet deep, crossed by some 1,200 bridges, fringed with 100,000 Dutch elm and lime trees, and bedecked with 2,000 houseboats. A system of locks near the central train station controls the flow outward to (eventually) the North Sea, and the flow inward of the tides. The locks are opened periodically to flush out polluted water. Some of the boats in the canals look pretty funky by day, but Amsterdam is an unpretentious, anti-status city. When the sun goes down and the lights come on, people cruise the sparkling canals with an on-board hibachi grill and a bottle of wine, and, as my Dutch friends report, "even scows can become chick magnets."
Amsterdam, a bold experiment in freedom, may box your Puritan ears. Take it all in, then pause to watch the summer sunset — at 10 p.m. — and see the Golden Age reflected in a quiet canal.