Edinburgh: Sightseeing Beyond the Royal Mile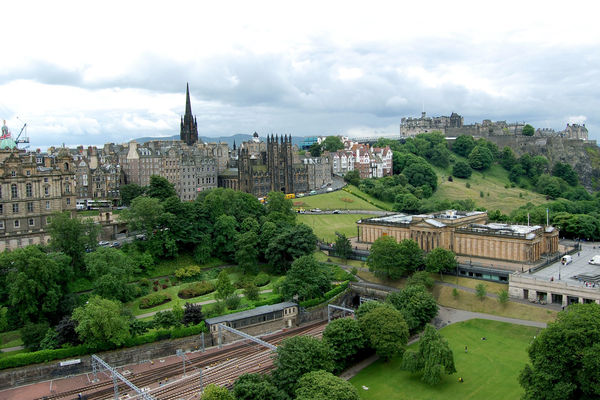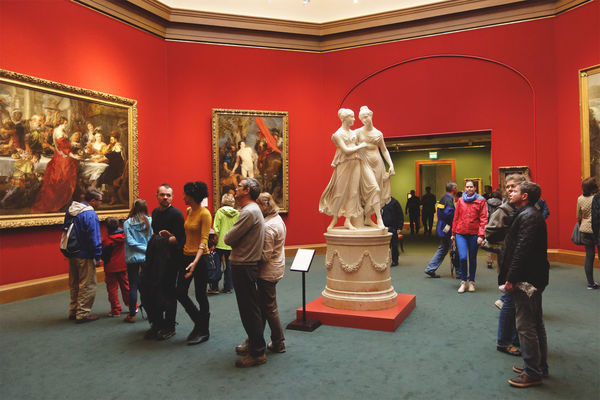 By Rick Steves
Edinburgh is one of the most dynamic cities in Europe — packed with history and fun, and always changing. Though the following sights aren't as famous as the city's castle and fabled Royal Mile, these lesser-known museums and experiences are worth working into your next visit.
Everyone visits imposing Edinburgh Castle, which pummels you with history and old stuff. But tucked away on the far side of the hill-capping fortress is the excellent (and generally overlooked) National War Museum of Scotland, which thoughtfully covers four centuries of Scottish military history. Here you'll learn the story of how the fierce and courageous Scottish warrior changed from being a symbol of resistance against Britain to being a champion of that same empire. Instead of the usual musty, dusty displays of endless armor, this museum offers an interesting mix of videos, uniforms, weapons, medals, mementos, and eloquent excerpts from soldiers' letters. A pleasant — or exhausting — surprise just when you thought your castle visit was over, this rivals any military museum you'll see in Europe. Don't miss it.
Just below the castle, the huge National Museum of Scotland has amassed more historic artifacts than everything I've seen in Scotland combined. It's free and wonderfully displayed, with fine descriptions offering a best-anywhere hike through the history of Scotland. Start in the basement and work your way through time: prehistoric, Roman, Viking, the "birth of Scotland," Edinburgh's witch-burning craze, clan massacres, all the way to life in the 21st century.
After a couple of hours here, soaking up Scotland's outsized role in the Industrial Revolution and an amazing confluence of influential philosophers and geniuses — from great reformers like John Knox, to the first guys to whack a golf ball, to the father of capitalism, Adam Smith — you'll marvel at how tiny Scotland punches so far above its demographic weight.
For years I considered Scotland's National Gallery second-rate compared to its awesome cousin in London. But this elegant Neoclassical building has a small but delightful collection of European masterpieces, from Raphael, Titian, Rembrandt, and Rubens to Gainsborough, Monet, and Degas. Although you won't find any iconic masterpieces, this surprisingly enjoyable collection is truly world-class. After your National Gallery visit, if the sun's out, enjoy a wander through Princes Street Gardens.
While the National Gallery features a few underrated Scottish painters, you'll get a better look at Scottish art at the National Portrait Gallery. From its Neo-Gothic facade to a grand entry hall featuring a Who's Who of Scotland, to galleries highlighting the great Scots of each age, this impressive museum will fascinate anyone interested in Scottish culture. (The gallery also hosts temporary exhibits highlighting the work of more contemporary Scots.)
The immense exhibit called Dynamic Earth, filling several underground floors under a vast Gore-Tex tent, tells the story of our planet. Designed for younger kids, it does the same thing an American science exhibit would do — but with a charming Scottish accent. Standing in a "time machine," you watch the years rewind from cave dwellers to dinosaurs to the Big Bang. After several short films on stars, tectonic plates, ice caps, and worldwide weather, you're free to wander past salty pools and a re-created rain forest. While only about a five-minute walk from the very bottom of the Royal Mile, it's also, appropriately, at the base of the Salisbury Crags, one of the most striking geological features in the former hunting grounds of the nearby Palace of Holyroodhouse.
The much-revered royal yacht Britannia, which transported Britain's royal family for more than 40 years and 900 voyages (an average of once around the world per year) before being retired in 1997, is permanently moored in Edinburgh's port of Leith. Today it's open to the curious public, and worth the 15-minute bus or taxi ride from the city center for its fascinating time-warp look into the late-20th-century lifestyles of the rich and royal. Before boarding, explore the museum, filled with engrossing royal-family-afloat history. On board, armed with your audioguide, you have access to everything from the engine room to the dining room, well-preserved bridge, living quarters, garage (for the royal Rolls Royce, of course), and the lounges and decks where Queen Elizabeth once entertained such notables as Churchill, Gandhi, Yeltsin, Mandela, and Reagan.
Edinburgh's Literary Pub Tour — interesting even if you can't stand "Auld Lang Syne" — is a great evening out. Wandering between pubs from the Grassmarket area over the Old Town and into the New town, you'll follow the witty dialogue of two actor-guides as they debate whether the great literature of Scotland was high art…or just the creative recreation of fun-loving louts fueled by a love of whisky.