Beyond Havana: Cuba's Trinidad and Vinales
By Rick Steves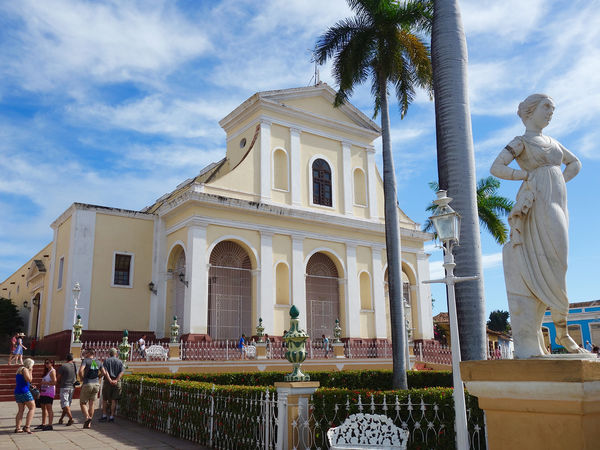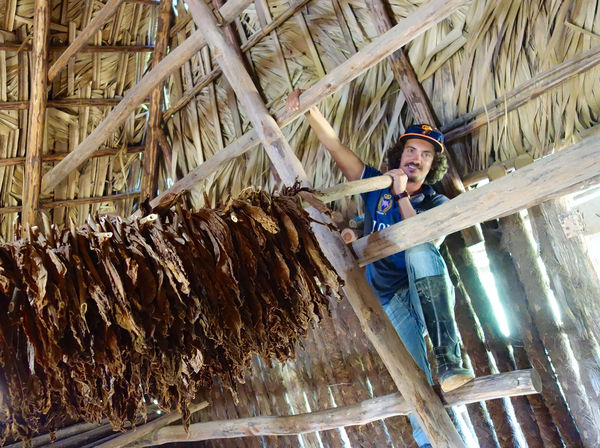 (Rick Steves traveled to Cuba in 2016 shortly after diplomatic relations were opened with the United States. The entry requirements for Americans visiting Cuba have changed since Rick's visit. Check the latest details before planning your trip. This article is the second in a two-part series about his impressions of the island.)
It seems every tourist to Cuba does the same three things: tour the capital city of Havana, visit the charming colonial town of Trinidad, and commune with nature in the beautiful valley of Vinales. Trinidad and Vinales are each about a three-hour drive from Havana — one to the east and the other one west.
While Cuba has decent public bus service, I found it confusing and time-consuming. Tickets can be sold out long in advance, bus station staff can be laughably unhelpful, and if you don't arrive at the station very early (and know what you're doing), you can lose your seat. A taxi shared by four is more efficient and can be nearly as economical as the bus. Big, classic American cars fit a driver plus five passengers — and the trunks are huge.
I opted to travel via vintage car to Trinidad, a centuries-old cobbled town snuggling up to a big church, with barely a building higher than two stories. The city's streets are endlessly entertaining: pastel facades, open windows revealing domestic scenes, and almost no cars. With so much tourism, there are delightful restaurants, lots of live music, and plenty of rooms for rent in private homes. Our B&B, in the old center, was a big, breezy house with a huge living room, run by a welcoming family who enjoyed chatting with us.
Our guide in Trinidad, Julio, has a huge personality. Everyone there seems to know him. (I'm sure he could be mayor if he wanted.) He spent a morning walking around town with us, and was a font of information and personal philosophy.
Julio has two passports (Spanish and Cuban), and much of his family lives in Florida. But his joy is in Trinidad. Julio explained that the treasures of Cuba are its people and its relaxed way of life, where being lazy is an art: "In life, you need a compromise between being happy and earning money."
When I asked Julio his three favorite things about Florida, he answered: "Jet-skis, Home Depot, and Disney." Disney? He shared an emotional story of how communism had robbed him of his childhood. He had no toys — only cartoons. Then, one day in the 1970s, there were no more American cartoons on TV — only Russian ones. Later, as an adult, a trip to Walt Disney World showed Julio the childhood he'd missed out on. He said, "I started to cry when Mickey put his arms around me. Me! A macho, 49-year-old Cuban man!"
Next, we traveled to Vinales Valley National Park, near the western tip of the island. Our B&B in Vinales was a thriving little business for our industrious host family. Waking up in the fresh and distant-feeling Vinales Valley, we climbed to our rooftop, where our hosts served up a fine breakfast as the roosters crowed and the sun rose.
The tourist industry in Cuba is pretty humble. One street in Vinales is closed to traffic and filled with tiny stalls and tables covered with handmade souvenirs. For $1 to $4 each, you can have your pick of Cuban baseballs, maracas, finely carved Christmas ornaments, inlaid boxes, kitschy Revolution stuff, and Che Guevara knickknacks.
While the government is slowly opening up opportunities for private and creative restaurants catering to foodies, they have a long way to go. Privately run paladares promise to raise Cuban cuisine above government-run canteens. But with the ongoing embargo, ingredients are limited, and even the finest chef would be hard-pressed to dazzle any eater. Dining in fine restaurants left me feeling well-fed…but not pampered. I actually preferred the more "basic" meals at my B&Bs and simpler eateries.
A highlight of any trip to Cuba is a horse ride in Vinales, which includes breathtaking scenery and visits to a tobacco farm and a coffee plantation.
When we dropped by a tobacco farm, a local farmer gave us a fragrant education in the fine art of growing the world's best tobacco, used to make the ultimate cigars. I've never been a cigar aficionado. But watching the farmer artfully roll a perfect cigar from raw leaves, I had a whole new appreciation for Cuba's most famous export.
Our horse ride included tourists from Germany, Canada, and Venezuela. For Americans, Cuba is just opening up after a long period as "the forbidden island." But for much of the rest of the world, it's already a leading Caribbean destination. The next morning, watching the sun rise from the rooftop of my B&B, I was thankful to finally be up to speed on this island and its kindhearted people.