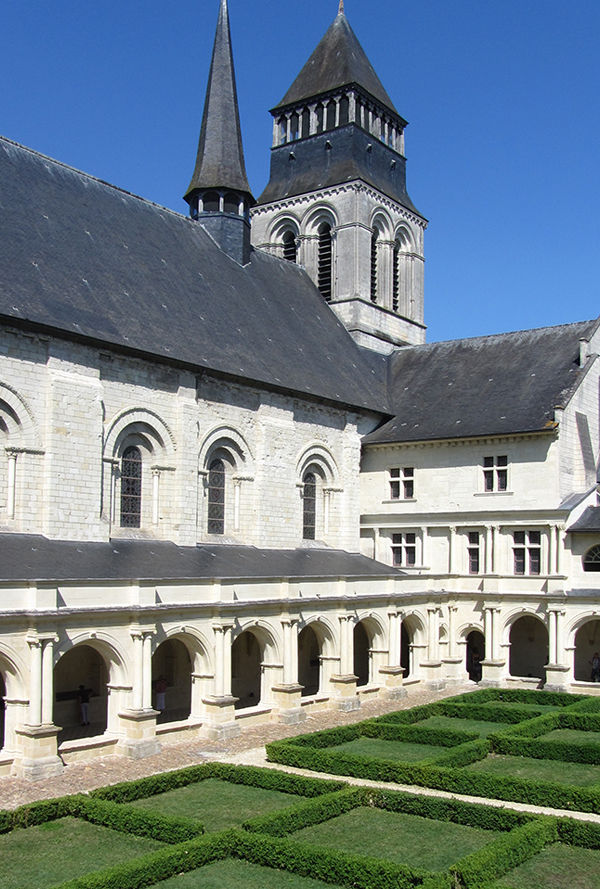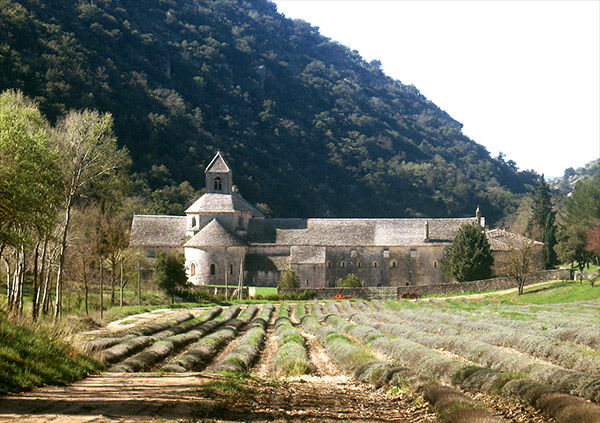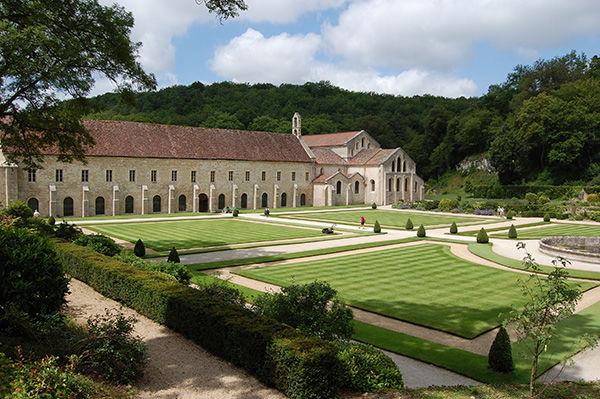 By Steve Smith
France is littered with medieval monasteries. Most are plenty atmospheric, at least with some imagination, but many are in some state of ruin — usually thanks to the French Revolution. Even the ones that are still intact are largely empty (they never had many furnishings in the first place), leaving the visitor with little to reconstruct what life must have been like in these cold stone buildings 1,000 years ago. A little history can help breathe life into these important yet underappreciated monuments.
After the fall of the Roman Empire, monasteries arose as refuges of peace and order in a chaotic world. While the pope got rich and famous playing power politics, monasteries worked to keep the focus on simplicity and poverty. Throughout the Middle Ages, monasteries were mediators between man and God. In these peacefully remote abbeys, Europe's best minds would struggle with the interpretation of God's words. Every sentence needed to be understood and applied. Answers were debated in universities and contemplated in monasteries.
St. Benedict established the Middle Ages' most influential monastic order (Benedictine) in Montecassino, Italy, in 529. He scheduled a rigorous program of monks' duties, combining manual labor with intellectual tasks. His monastic movement spread north and took firm root in France with the abbey at Mont St-Michel established by 708. By 1100, the abbey of Cluny (in Burgundy) eventually controlled more than 2,000 dependent abbeys and vied with the pope for control of the Church. The Benedictine abbeys grew rich, and with wealth came excess (such as private bedrooms with baths). Monks lost sight of their purpose and became soft and corrupt. In the late 1100s, a determined and charismatic St. Bernard rallied the Cistercian order by going back to the original rule of St. Benedict. Cistercian abbeys thrived as centers of religious thought and exploration from the 13th through the 15th centuries.
Cistercian abbots ran their abbeys like little kingdoms, doling out punishment and food to the monks, and tools to peasant farmers. Abbeys were occupied by two groups: the favored monks from aristocratic families (such as St. Bernard), and a larger group of lay brothers from peasant stock who were given the heaviest labor and could only join the Sunday services. Monks' days were broken into three activities: prayer, divine reading, and labor. Monks lived in silence and poverty with few amenities (meat was forbidden, as was cable TV). In summer, they got two daily meals; in winter, just one. Monks slept together in a single room on threadbare mats covering solid-rock floors.
With their focus on work and discipline, Cistercian abbeys became leaders of the medieval industrial revolution. Among the few literate people in Europe, monks were keepers of technological knowledge — about clocks, waterwheels, accounting, foundries, gristmills, textiles, and agricultural techniques. Abbeys became economic engines that helped drive France out of its Middle-Aged funk. As France (and Europe) slowly got its act together in the late Middle Ages, cities reemerged as places to trade and thrive. Abbeys gradually lost their relevance in a brave new humanist world. Kings took over abbot selection, further degrading the abbeys' power, and Gutenberg's movable type made monks obsolete. The French Revolution closed the book on abbey life, occupying and destroying many…but fortunately a few were spared.
France's Top Abbeys for Visitors
Normandy
Floating like a mirage on the horizon, the almost-surreal island fortress of Mt St-Michel is topped by an abbey that's been an important pilgrimage center for more than 13 centuries. Monks built the church on the tip of this rock to be as close to heaven as possible (the current abbey was built on the remains of a Romanesque church, which stands on the remains of a Carolingian church). The abbey structures surrounding the church have remained virtually untouched by the outer world: peaceful cloisters, a huge refectory, guest hall, chapel, crypts, gardens, and even a few resident monks.
Farther east, the Route of the Ancient Abbeys provides a pleasing detour for drivers connecting Rouen and the Norman coast. Punctuated with medieval abbeys, apples, cherry trees, and Seine River views, its highlights are the Abbey of St. Georges de Boscherville (with a beautiful, perfectly intact Romanesque church), and the Abbey of Jumièges. Stop here to take in the evocative ruins of this Benedictine abbey, once Normandy's largest — part of the great monastic movement that reestablished civilization in Normandy out of the chaos that followed the fall of Rome. Leveled by Vikings in the ninth century, it was rebuilt by William the Conqueror in the 11th century…then destroyed again during the French Revolution. Though the abbey is missing a roof and some walls, what remains of its church is awe-inspiring.
Loire
Near Chinon, the Abbey of Fontevraud provides a fascinating look at medieval monastic life. The "abbey" was actually a 12th-century monastic city, the largest such compound in Europe — with four monastic complexes, all within a fortified wall.
Provence
The still-functioning and beautifully situated Cistercian Abbey Notre-Dame de Sénanque was built in 1148 as a back-to-basics reaction to the excesses of Benedictine abbeys. Tucked away in the Luberon region of Provence, it's worth the trip for its splendid and remote setting alone. In late June through much of July, the five hectares of lavender fields that surround the abbey make for breathtaking pictures (and draw loads of visitors).
Burgundy
People come from great distances to admire the great abbey of Cluny, which once rivaled the Vatican as the most important power center in Christendom. Unfortunately, the building was destroyed during the…wait for it…French Revolution, and, frankly, there's not a lot to see today. Still, the abbey makes a worthwhile visit for history buffs and pilgrims looking to get some idea of the scale of this vast complex.
Fortunately, the entire ensemble of buildings composing the isolated Cistercian Abbey of Fontenay, in northern Burgundy, has survived. This abbey — one of the oldest Cistercian abbeys in France — was founded in 1118 by St. Bernard himself. Today, it offers visitors perhaps the best picture of medieval abbey life in France.
---
Steve Smith is the co-author of the Rick Steves France guidebook.