Dublin: Big-City Sights and Small-Town Smiles
By Rick Steves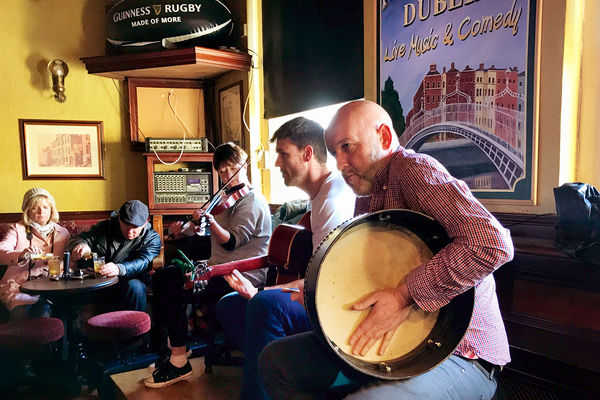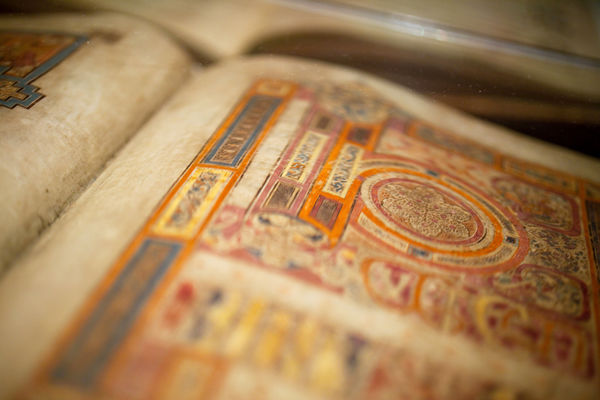 As the capital of the country that gets my vote for the friendliest in the European Union, Dublin is a joy to visit, with top-notch sights and an infectious, welcoming vibe. Dubliners are energetic and helpful, and visitors enjoy a big-town cultural scene wrapped up in a small-town smile.
Part of the reason Ireland is one of my favorite destinations is that when visiting the Emerald Isle, I enjoy the sensation that I'm understanding a foreign language. This is the land of great craic (conversation), where people have that charming and uniquely Irish "gift of gab." They love to talk, and you're glad they do.
On my most recent trip there, I opt to take Uber from the airport. My driver Paul calls to confirm the pick-up spot, and says in a heavy Irish accent, "I'll meet you at the turd lane." I ask, "The what?" He says, more clearly, "The TURD lane." Before I ask him to repeat himself a turd time, I get it.
As we drive, I ask him about the economy. He says it's "grand" — pointing out the crane-filled skyline. Dublin seems to be one huge construction site. But Paul then explains how it hasn't always been this way. During his childhood with six siblings, he says, "it was 'first up, best dressed.'" He joked that "People were so poor back then, for shoes your mum would paint your feet black and tie on a ribbon."
Ireland's charming rough edge is being smoothed out by its new affluence. I notice the Irish don't say the f-word so much. And the air's cleaner too — even the pubs are smoke-free.
With Ireland's invigorated economy comes a heightened focus on tourism. On this visit I discovered intriguing new sights and experiences, had a great time at some iconic spots, and each night enjoyed fun and affordable entertainment.
Grafton Street is the place to feel the new energy of Dublin. Once filled with noisy traffic, today this is a pedestrianized people zone lined with cafés, pubs, and shopping temptations. Grafton Street leads to St. Stephen's Green, which used to host public whippings and hangings — that was a while ago — but has been transformed into a lush city park. On a sunny afternoon it's an inviting lunchtime escape.
The National Museum shows off Ireland's history, with treasures from the Stone Age to modern times. Its archaeology branch is itself a national treasure, displaying 4,000-year-old gold jewelry, 2,000-year-old bog mummies, 1,000-year-old Viking swords, and the collection's superstar — the exquisitely wrought Tara Brooch. A visit here gives valuable context to the sights you see as you tour the rest of the city and the country.
To see the fabled Book of Kells, arguably the most important and beautiful piece of European medieval art, head to Trinity College. This 1,200-year-old version of the four gospels is filled with illuminated manuscripts. With colorful pigments, braided letters and borders, and animals crouching between sentences, it's a jungle of intricate designs and a reminder that Ireland was a bright spot during Europe's Dark Ages.
This trip was also my first chance to visit EPIC: The Irish Emigration Museum. I had never fully appreciated the Irish diaspora until taking in this high-tech exhibit, which explains the forces that propelled so many Irish around the globe — including to the United States. With all the anxiety surrounding immigration in the US today, it's thought provoking to learn how many Americans were just as wigged out about Irish immigrants 160 years ago.
I'm less enthralled with one of Dublin's most popular (and congested) sights — the Guinness Storehouse, sort of a Disneyland for beer lovers in outer Dublin. Housed in the company's old fermentation plant, this place is a pilgrimage for many — but it's expensive and not a typical "brewery tour" with conveyor belts of beer bottles. Instead of historic artifacts, you'll find high-decibel music and a tall, pint-glass-shaped glass atrium — 14 million pints big — soaring past four floors of exhibitions and cafés to the skylight. A highlight here is the top-floor Gravity Bar, with a commanding 360-degree view of Dublin, and vistas all the way to the sea.
No visit to Dublin is complete without some good traditional Irish music. Joining a trio of local musicians for a three-stop musical pub crawl, I get a real education in trad music. With much good humor, the players explain and demonstrate their instruments at each stop, clearly enjoying introducing rookies to their art (and their Guinness).
No matter what you see or do in Dublin, it's an exciting time to visit. This dynamic city has a fine story to tell, and people with a natural knack for telling it.