Dublin's Urban Thrills
In Dublin you'll find stirring reminders of Ireland's ancient and recent past, bustling streets, and friendly faces.

By Rick Steves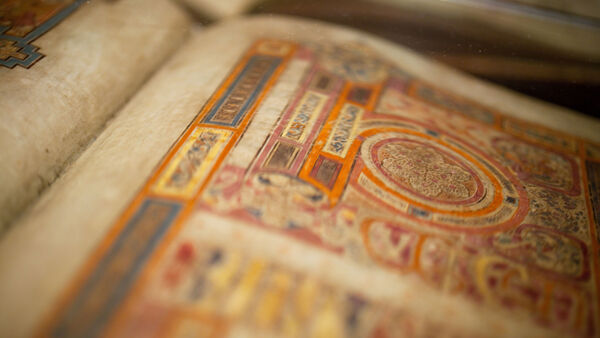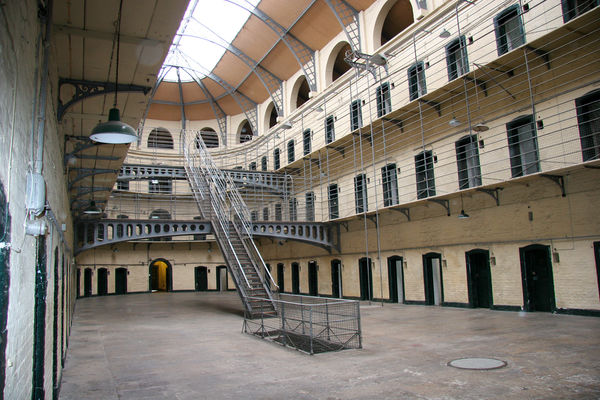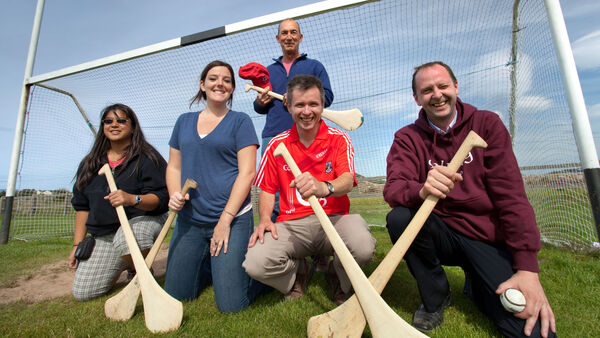 While many big cities are notoriously cold and unfriendly, Ireland's capital is an urban playground where people really consider strangers just "friends who've yet to meet." And Dublin offers the best (and many would say only) urban thrills in the Republic of Ireland. Here are a few of my favorite things to do in Ireland's capital.
Trinity College welcomes visitors with campus tours. With a particularly erudite version of the Emerald Isle's gift of gab, your guide explains how Ireland's top university was started in 1592 by Queen Elizabeth I to establish a Protestant way of thinking about God. Originally the student body was limited to rich, Protestant males. Now everyone is welcome — even Catholic women. While the 45-minute tour will teach you about the architecture and history of what's arguably Ireland's most prestigious college campus, it's most enjoyable simply as a chance to hang out with a chatty insider.
Don't leave Trinity without dropping into the library to see the precious Book of Kells. Written on baby calfskin by monks in the ninth century, this enthusiastically decorated copy of the four gospels is arguably the finest piece of art from what is generally called the Dark Ages.
Ireland's national struggle and the acts of its great heroes are still within living memory, and making the Kilmainham Gaol a worthy pilgrimage site for anyone excited about Irish independence. Many of Ireland's George Washingtons and Nathan Hales — patriots who wished they had more than one life to give to their national cause — were held by the British as political prisoners in this jail, or even executed there.
It's compelling to tour the cells and execution sites hearing tales of terrible colonialism and heroic patriotism alongside Irish schoolkids who know all the names. Don't miss the dimly lit hall off the second floor displaying the stirring last letters patriots sent to loved ones hours before facing the firing squad.
Ireland's struggle against British rule involved the entire society — even sports, as you'll learn at the Gaelic Athletic Association Museum. The GAA was founded in 1884 as an expression of an Irish cultural awakening. While created to foster the development of Gaelic sports — specifically Irish football and hurling (and to discourage English sports such as cricket and rugby) — it was political to the core.
The GAA museum, loated at Croke Park Stadium, offers a high-tech, interactive introduction to Ireland's favorite games. Relive the greatest moments in hurling and Irish football history. Then give this sport a whirl — pick up a stick and a ball and take a whack.
When my kids were teenagers, I took them to an Irish football game at Croke Park that was attended by 50,000 fans. The sport is fast and rugged — like airborne hockey with no injury time-outs. The rules are like soccer, but you can run with the ball as long as you bounce or kick it every three steps.
Make time in Dublin for strolling down Grafton Street, the city's liveliest pedestrian shopping mall. A delightful 10-minute walk past street musicians takes you from Trinity College to St. Stephen's Green (and makes you wonder why American merchants are so terrified of a car-free street). You'll pass venerable department stores and a shopping emporium which tastefully fills a converted Georgian mansion. For fun, gather a pile of coins and walk the street, putting each human statue-mime into action with a donation. Stop at a café somewhere along the street for coffee with a second-floor view of the action.
Except for the beans at breakfast, forget "eating Irish" in Dublin. Going local here is going multinational. I was at a food court and it was confusing: Chinese people were cooking Mexican food, Poles were running the Old Time American diner, a Spaniard was serving sushi, and Irish people were cooking Thai food in a wok. Save your craving for pub grub for Ireland's small towns.
Whether in its pubs, in its ancient past, in its struggle for independence, or in its bustling streets, Dublin is the capital of a nation with a rich history and an irrepressible spirit.