Europe's Great Walled Towns
By Rick Steves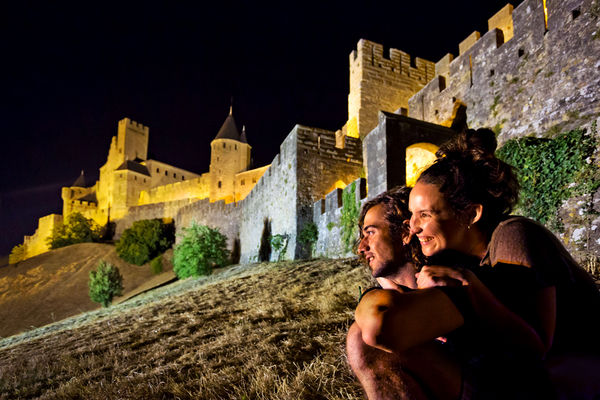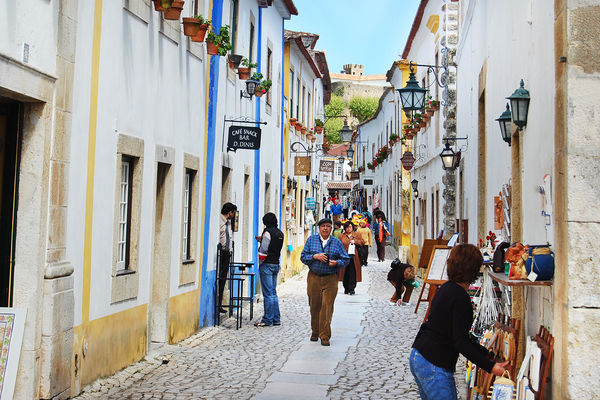 As a kid, my treehouse was my castle: no parents reining me in, a ladder that pulled up, and nails sticking down through the ceiling — just long enough to keep out bullies taller than me. With my sliding tongue-in-groove panels, I could see who was coming. My refuge was the envy of other little kings.
The treehouse is long gone, but I can still tap into that king-of-the-castle feel when I visit my favorite fortified towns in Europe, where thick stone walls that once protected citizens from enemies now corral Old World charm.
Rothenburg ob der Tauber, Germany
I've looked for others, but I still consider Rothenburg, in the Franconian heartland, the best-preserved walled town in Germany — and possibly all of Europe.
Here medieval life comes alive in its cobbled alleys (even when stampeded with tourists). The ramparts are intact, still walkable, and come with arrow slits for notching an imaginary crossbow. Fish tanks evoke the days when marauding armies would besiege the town, and the townspeople would survive on trout from those tanks along with grain stored in lofts. The monastery garden still has medicinal herbs. And the Medieval Crime and Punishment Museum shows how people were disciplined back when life was nasty, brutish, and short. Some travelers react with horror; others ramble those fortified walls at sunset.
Lucca, Italy
The appeal of Lucca, in Tuscany, is its relaxed Old World ambience. Romanesque churches and inviting piazzas busy with children at play seem to be around every corner. Strolling the main drag, past elegant old storefronts, you'll get a glimpse of Lucca's rich past, as well as its charming present.
But the highlight of Lucca is its iconic ramparts, which form a two-and-a-half-mile circle around the entire town. Despite having Europe's mightiest Renaissance wall, Lucca hasn't seen a battle since 1430. Instead, locals treat their ramparts like a circular park, lined with trees and made-to-order for a walk or lazy bike ride. The best people-watching is during passeggiata time, just before dinner, when much of Lucca is out strolling its lanes, gathering in piazzas, and doing slow laps around that venerable wall.
Murten, Switzerland
The finest medieval ramparts in Switzerland surround the town of Murten, with breezy outdoor cafés, posh shops, and a romantic castle overlooking Lake Murten and rolling vineyards in the distance.
Strolling Murten's ramparts is an ideal way to tap into the town's history. Standing on a tower, I imagine the action on June 22, 1476, when the Battle of Murten was fought in pouring rain — a muddy, bloody mess. Mighty Charles the Bold, with 20,000 well-armed Burgundians, camped on the hill for 10 days, laying siege to the town of 2,000. A makeshift army of villagers gathered on the hills to the left, then swooped in as the Burgundians were still hung over from a Midsummer Night's Eve bash. More than 10,000 Burgundians were slaughtered — many driven into the lake to drown (try swimming in a coat of mail). French bones continued to wash ashore for centuries. Charles the (no-longer-so-) Bold barely got away on a very fast horse.
This victory demonstrated to the Swiss the advantages of "E Pluribus Unum," and the gradual unification of the many still-fiercely independent Swiss cantons into the Helvetic Confederation snowballed. Burgundian power ebbed, and Europe got to know a new nation…Switzerland.
Carcassone, France
Carcassonne, in southeastern France, is a 13th-century world of towers, turrets, and cobblestones. It's a walled city and Camelot's castle rolled into one, lively with day-tripping tourists.
The stern ramparts — nearly two miles around, with 52 towers — recall a time when defenses were stronger than offenses...and the only way to beat a place like this was a starve-'em-out siege. Charlemagne laid siege to this place, and after waiting several years, he ran out of patience and the city was saved. Today the ramparts make a terrific 30-minute stroll. The experience at night, when the crowds are gone and you can quietly curl up with a crenellation and imagine the medieval life eked out from within these walls, had me wanting to dip my pen in the cry of the birds and write a poem.
Óbidos, Portugal
Postcard-perfect Óbidos, north of Lisbon, sits atop a hill, its 45-foot-tall, 14th-century wall encircling a bouquet of narrow lanes and flower-bedecked, whitewashed houses. The 16th-century aqueduct connecting it like an umbilical cord to a nearby spring is a reminder of the town's importance during Portugal's boom century. Preserved as a national monument since 1951, popular Óbidos is worth a quick visit — enjoying the town as you would a beautiful painted tile.
Although most European cities have torn down their walls, a few have kept them — effectively keeping out both traffic and, in some ways, the stress of the modern world. Enjoy these time-warps in Europe and become a kid on the ramparts.