Five Favorite French Riviera Towns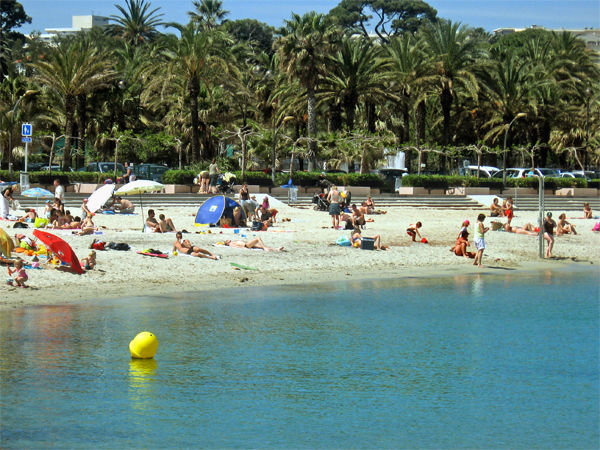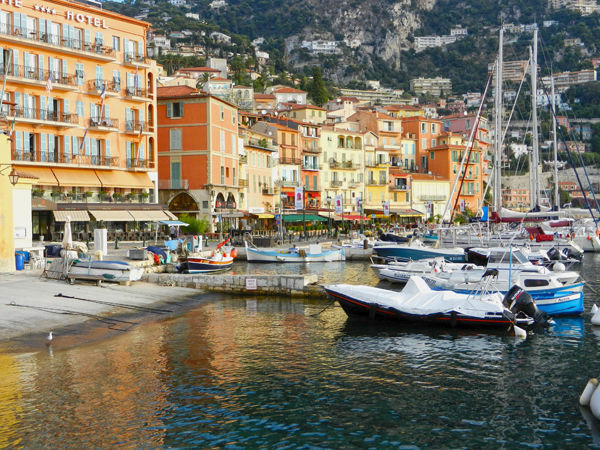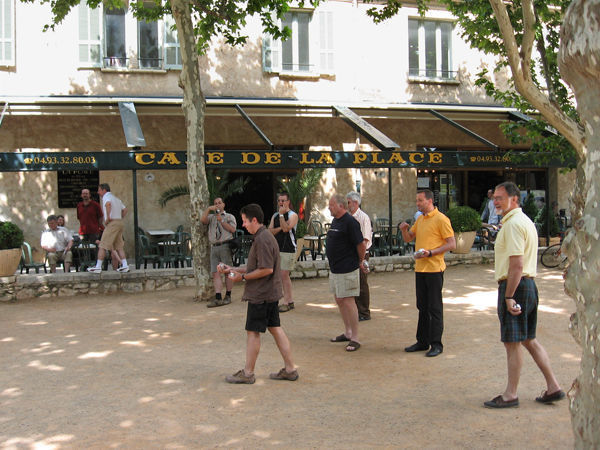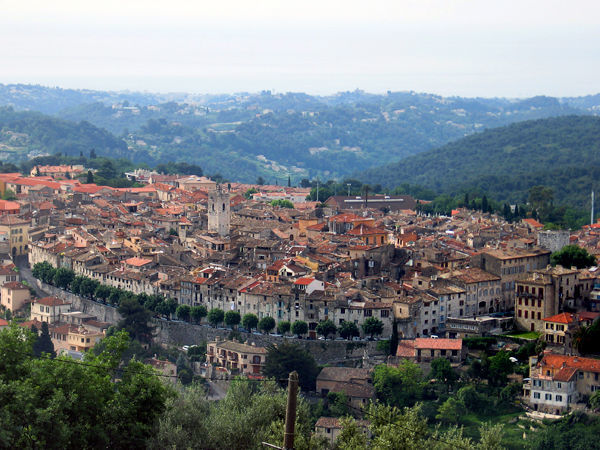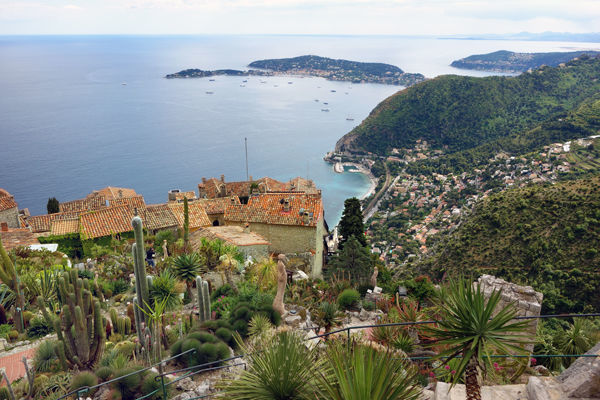 By Rick Steves and Steve Smith
"French Riviera" often conjures up images of its glamorous (and packed) cities — Monaco, Cannes, and Nice. But for some of the Riviera's best scenery and an escape from the touristic crush, head to some of the lesser-known stops on the coast road between Cannes and Monaco. While it is easy to travel the coast by public transportation, a rental car gets you more quickly to inviting hill towns, colorful markets, and tucked-away museums.
Along the coast south and west of Nice, and halfway to Cannes, Antibes offers silky sandy beaches, an enjoyable old town, good hiking, and a great Picasso collection. The town's glamorous port glistens below its fortifications, with luxurious yachts and brightly painted fishing boats. In the 1500s, Antibes' Fort Carré, which now dominates the port, was the last French stronghold before the Italian border. Today, its festive old town is charming in a sandy-sophisticated way, and its daily market, spread beneath a 19th-century canopy, brings out the locals.
Antibes sits atop the ruins of the fourth-century B.C. Greek city of Antipolis. The History and Archaeology Museum, featuring Greek, Roman, and Etruscan odds and ends, is the best place to get a sense of this town's ancient roots — even without English explanations. I liked the 2,000-year-old lead anchors.
Sitting serenely where the old town meets the sea, Antibes' compact Picasso Museum offers a manageable collection of the master's work — paintings, sketches, and ceramics. Picasso lived in this castle for four months in 1946, when he cranked out an amazing amount of art (most of the paintings you can see here are from this short but prolific stretch of his long and varied career).
For a lazy afternoon in the sun, stretch out on Antibes' golden sandy beaches — the best lie between the port and Cap d'Antibes. Antibes is also the launching point for several scenic hikes along the rocky coast.
Villefranche-sur-Mer, just east of Nice, is a romantic's top Riviera choice. Come here for upscale, small-town Mediterranean atmosphere. Narrow cobbled streets tumble into a mellow waterfront, a scenic walkway below the castle leads to the hidden port, and fancy yachts bob in the harbor below. Pebbly beaches and a handful of interesting sights keep visitors just busy enough.
See the stunning interior of the Chapel of St. Pierre, Villefranche's cultural highlight. Relax on the harbor cruise. At the park, enjoy a lively game of boules (like a grown-up version of marbles). In the evening, your biggest decisions are between a beachfront dinner or an ice-cream-licking village stroll. Fit in both.
The hill towns of the Inland Riviera offer a break from the beaches. An easy 45-minute bus ride inland from Nice, St-Paul-de-Vence is part cozy hill town and part local-artist shopping mall. It's appealingly artsy, but gets swamped with tour buses mid-day. Beat the crowds by showing up for breakfast here, rather than your hotel, or come for dinner and experience the village at its tranquil best. Meander into St-Paul's quieter streets and wander far to enjoy the panoramic views. Or consider a steep 15-minute walk uphill to the prestigious (and high-priced) Fondation Maeght gallery, with its world-class contemporary-art collection and pleasant gardens.
Just a 10-minute bus ride from St-Paul, the enjoyable hill town of Vence bubbles with workaday and tourist activity. (No boutique shortage here.) Once a haunt of D. H. Lawrence, Henri Matisse, and Marc Chagall (who later settled in St-Paul), the town has a buzzing daily market and small cathedral with a fine Chagall mosaic. Matisse fans make the necessary pilgrimage here to see the much-raved-about Chapel of the Rosary for its stained glass and brooding tile sketches.
Eze-le- Village, floating high above the sea, is a spectacular medieval town mixing perfume outlets, fancy boutiques, outrageously priced hotels, steep cobbled lanes, and magnificent views. A 15-minute bus ride east of Villefranche, Eze-le-Village makes a handy stop between Nice and Monaco. Drop in on the Fragonard or Galimard perfume outlets to watch the production process and shop the fragrant collections. Nearby hills provide ideal picnic perches...and on a clear day you can even see Corsica.
---
Steve Smith is the co-author of the Rick Steves Provence & the French Riviera guidebook.