Highlands Highlights in the Heart of Scotland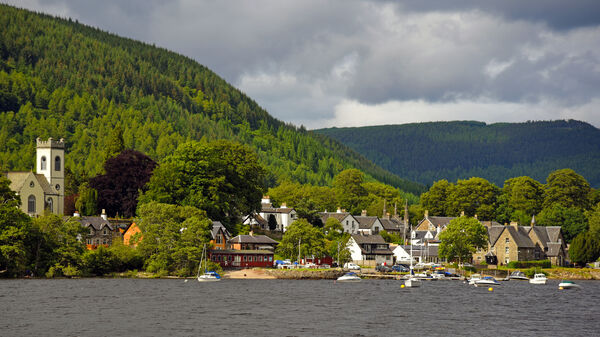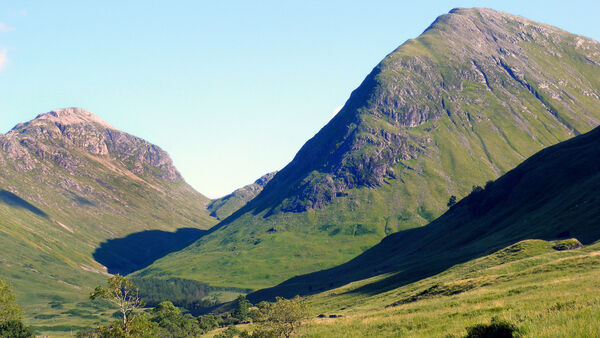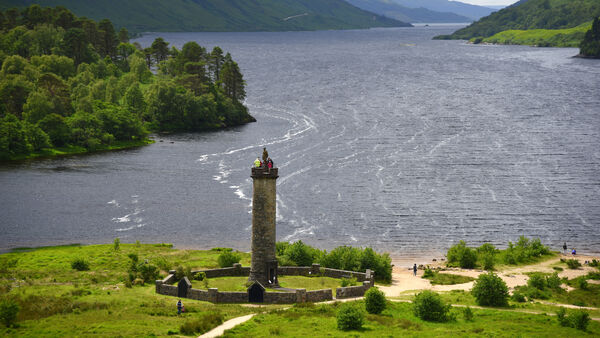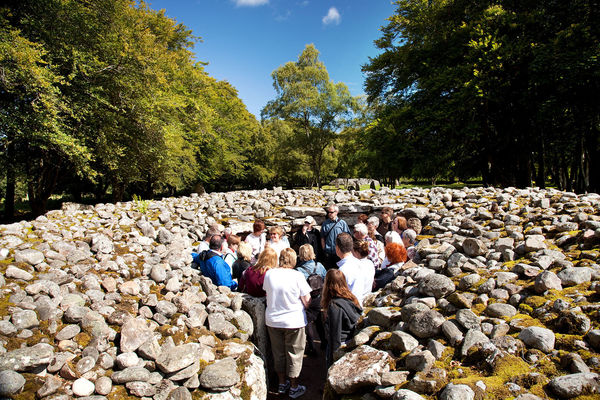 By Rick Steves
North of the pastoral Lowlands and the urban bustle of Edinburgh and Glasgow, the Scottish Highlands feature a wild, severely undulating terrain that's punctuated by lochs (lakes) and fringed by sea lochs (inlets) and islands. Whenever I want a taste of traditional Scotland, this is where I come.
Even if you don't have time time to venture too far north in your Scottish travels, it's good to balance the big cities with a taste of the Highlands' sleepy, more traditional village scene. About two hours north of Edinburgh, tiny Kenmore fits the bill perfectly. Little more than the fancy domain of its castle, a church set in a bouquet of tombstones, and a line of humble houses, Kenmore offers a fine dose of small-town Scottish flavor.
Loch Tay, near Kenmore, is a fascinating place. All across Scotland, archaeologists know that little round islands on the lochs are evidence of crannogs — circular houses on stilts that date to the Iron-Age. In those days, Scots built on the water because in an age before roads, people traveled by boat. Waterways were also easily defended against rampaging animals (or people). Scientists have found evidence of 18 such crannogs on Loch Tay alone. One has been rebuilt, using mostly traditional methods, and now houses the Scottish Crannog Centre, a museum dedicated to demonstrating the skills every crannog homeowner needed, such as making fire by rubbing sticks.
From Loch Tay it's an easy drive westward to the valley of Glencoe — which offers all the wild, powerful, and stark beauty of the Highlands (and, I think, excuses the hurried tourist from needing to go north of Inverness). Along with its scenery, Glencoe offers a good dose of bloody clan history: In 1692, British Redcoats came to the valley and were sheltered and fed for 12 days by the MacDonalds. One morning, the soldiers were ordered to rise up early and kill their sleeping hosts, violating the rules of Highland hospitality and earning the valley the name "The Weeping Glen." It's fitting that such an epic, dramatic incident should be set in this equally epic, dramatic valley, where the cliffsides seem to weep with running streams when it rains. While driving through here, I make it a point to get out of the car and feel the wonder of the Highlands.
Glencoe town is just a line of houses, but it's worth stopping here for the huggable Glencoe Folk Museum. This tiny, thatched, early-18th-century croft house is jammed with humble exhibits gleaned from the town's old closets and attics. When one house was being rethatched, its owner found a cache of 200-year-old swords and pistols hidden there from the British Redcoats after the disastrous battle of Culloden.
A mile past the village is the Glencoe Visitors Centre. This modern facility, designed to resemble a clachan (a traditional Highlands settlement), offers hiking advice and an exhibit on the surrounding landscape and local history.
From Glencoe it's not much farther along to Fort William, the second-biggest town in the Highlands (after Inverness) and the starting point for the Road to the Isles, which leads past rugged landscape to the Isle of Skye. It was in this corner Scotland that Bonnie Prince Charlie first set foot on Scottish soil in 1745, in his attempt to regain the British throne for his father. En route is Glenfinnan, where Charlie officially kicked off his armed Jacobite rebellion, with 1,500 clansmen compatriots in tow. (Sadly, Glenfinnan is also where he retreated to eight months later, after his campaign's crushing defeat at Culloden, near Inverness.) A small museum there tells the story, and a stirring statue nearby memorializes the doomed uprising.
If you do head up to Inverness from here, you'll find yourself along the impressive Caledonian Canal: three lochs and a series of canals cut Scotland in two, from Oban at the southwest end and Inverness at the other. Lochs Oich, Lochy, and Ness were connected in the early 1800s by the great British engineer Thomas Telford. Over 20 miles of canals and locks connecting 40 miles of lakes, Telford's raising ships from sea level to 51 feet (Ness), to 93 feet (Lochy), and to 106 feet (Oich). The best lock stop is Fort Augustus, where the canal hits Loch Ness. In Fort Augustus, the free Caledonian Canal Centre, three locks above the main road, gives a good rundown on Telford's work.
Most people can't resist a stop along Loch Ness. The loch, 24 miles long, less than a mile wide, and the third deepest lake in Europe, is deepest near Urquhart Castle, and most monster sightings are in this area. I'll admit it: I had my zoom lens out and my eyes on the water. It's a thrilling thought…but the only monster you're certain to spot is a mountain of Nessie kitsch. Near Urquhart Castle are two "official," fascinating-but-overpriced Loch Ness Exhibition Centres and shops within 100 yards of each other — the one in the big stone mansion (closer to Inverness) is better. Have a visit, then steal away from the crowds, peer deep into the lake, and wait.
Workaday Inverness, the only true city in the Highlands (and the last outpost of civilization for those headed northward), has a pleasantly bustling pedestrian downtown — but most importantly it's an ideal springboard for some of the Highland's most arresting sights.
The Highlands' past is written all over its landscape. Perhaps no other place is as evocative as the memorial battlefield of Culloden, a 15-minute drive east of Inverness. In 1746, Jacobite troops (most of them Highlanders) gave it their all to put the Catholic Bonnie Prince Charlie on the English throne…and failed. While only about 50 English soldiers died, the Highlanders lost about 1,500 men. Bonnie Prince Charlie declared, "Every man for himself!" as he galloped away. The Highlanders scattered. Touring Culloden is a powerful experience, made even more so by watching the 360-degree video that re-creates the slaughter.
Near Culloden is another fascinating sight — the Clava Cairns. I'd always known about England's famous stone circles, but it wasn't till my first visit here that I realized Scotland had fancy-pants, overachieving knuckle draggers, too. At Clava Cairns, set in a peaceful grove of trees, are the remains of three stone burial mounds, each cleverly constructed between 3,000 and 4,000 years ago. At first they appear to be just some giant piles of rocks, but a closer look reveals some fascinating prehistoric logic at play — such as how, at each winter solstice, the sun illuminates each cairn's entrance shaft, as if by magic. Wandering through these mysterious cairns, knowing they're as old as the pyramids, is a thought-provoking reminder that Scotland's fascinating history goes back far beyond Braveheart.