Glastonbury and Wells: England's Mythic Market Towns
By Rick Steves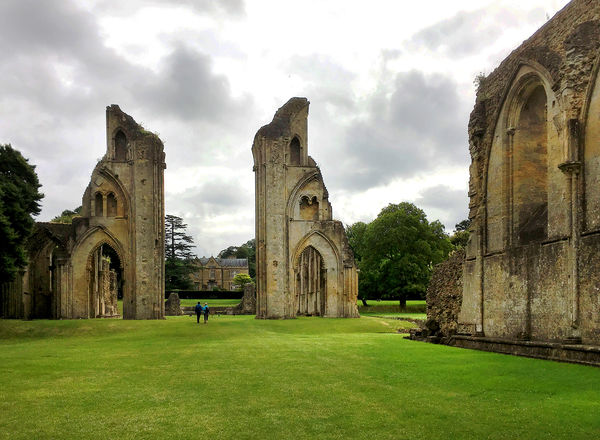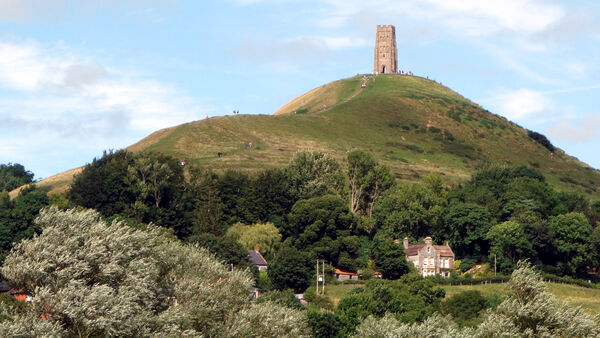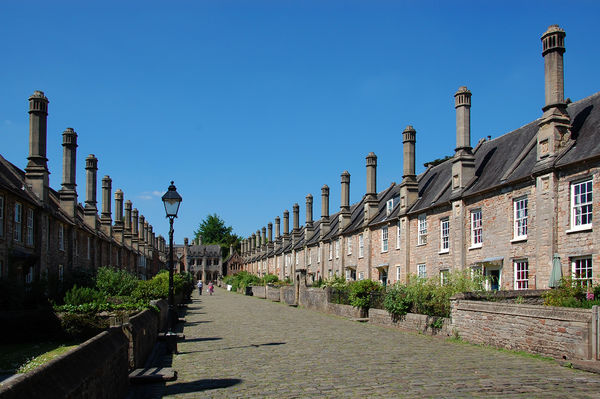 England's scenic landscapes are home to a mix of historic wonders and romantic legends, going back to Camelot and beyond. Tucked into the southwest corner of England are two of the best places to contemplate the country's mythic past: Glastonbury and Wells. Both market towns, a day's walk apart, were once stops for religious pilgrims, and together make a great day trip from Bath (and are only a three-hour ride from London).
Glastonbury was a religious site as far back as the Bronze Age — about 1500 BC. It's considered the birthplace of Christianity in England, and the legendary burial site of King Arthur. For thousands of years, pilgrims have climbed Glastonbury Tor, a hill now capped by the ruins of a church dedicated to St. Michael. As St. Michael was the Christian antidote to paganism, it's a good bet this church sits upon a pre-Christian religious site.
The tor has a biblical connection as well: For centuries, pilgrims came to Glastonbury on a quest for the legendary Holy Grail. According to Christian tradition, Joseph of Arimathea, Jesus' wealthy uncle and the one who buried Christ's body, was a lead and tin trader. Since Britain was indeed already well known then as a place where those elements could be mined, it's entirely possible that Joseph could have sat right on this hill — with the chalice that Jesus drank from at the Last Supper — in his satchel. According to legend, the Holy Grail lies at the bottom of Chalice Well, a natural spring near the base of the hill, now surrounded by a meditative garden.
England's first Christian sanctuary was built right next to Chalice Well. Eventually, a great abbey rose on the site. Mix the scant ruins of England's oldest church with the mystique of King Arthur and Holy Grail, add the hard work of a busy monastery, and, by the 12th century, Glastonbury was the leading Christian pilgrimage site in all of Britain.
At its peak, Glastonbury Abbey was England's most powerful and wealthy, part of a network of monasteries that by the year 1500 owned a quarter of all English land, and had four times the income of the king.
When Henry VIII broke with Rome in the 1530s, abbeys like this one allied with the pope and became political obstacles…so Henry dissolved England's monasteries. He was particularly harsh on Glastonbury — he not only destroyed its magnificent church, but had the abbot hung, his head displayed on the abbey gates, and his quartered body sent on four different national tours.
Without its abbey, the town fell into decline. But Glastonbury eventually rebounded. An 18th-century tourism campaign — with thousands claiming that water from the Chalice Well healed them — put Glastonbury back on the map.
Today, Glastonbury is popular with those on their own spiritual quest, and synonymous with its summer music and arts festival — one of the largest in the world. Part of the fun of a visit here is just being in a town where every other shop has a New Age focus, and where "alternative" is the norm.
In contrast to Glastonbury's abbey ruins, the city of Wells is dominated by its glorious, still-intact Gothic cathedral. With a population just under 12,000, Wells is the smallest "city" in England. (It's considered a city because it has a cathedral.)
Wells Cathedral, England's first completely Gothic church, dates from about 1200. The west portal shows off an impressive collection of medieval statuary, with about 300 carvings. This entire ensemble was once painted in vivid colors. It must have been a spectacular sight — a heavenly host proclaiming, "Welcome to worship." You're still welcome to worship today — I especially enjoy the nightly evensong service, when the choir takes full advantage of its heavenly acoustics.
Inside the cathedral, I'm struck by its unforgettable and ingenious "scissor" arches. The now-famous hourglass-shaped double arch was added in about 1340 to bolster the church's sagging tower. Nearly 700 years later it's not only still working, it's still beautiful.
The chimes draw attention to one of the oldest working clocks in the world — from 1390. The clock presents a much-loved joust on the quarter-hour, and more medieval whimsy is carved into the capitals: One man has a toothache, another pulls a thorn from his foot, and a farmer clobbers a thief so hard his hat falls off.
Just north of the cathedral, the peaceful lane called Vicars' Close is perfectly preserved — lined with 14th-century houses that still house church officials and choristers. South of the cathedral, the stately Bishop's Palace is circled by a park-like moat and sports an impressive front yard — just the place for a relaxing walk, where you may pass old-timers playing a proper game of croquet.
Peaceful and picturesque, both Wells and Glastonbury are worth a stop on a tour of England. Spend a few hours in each and let your imagination soar to long-ago days.