Granada's Sacromonte Hillside: Steeped in Roma Tradition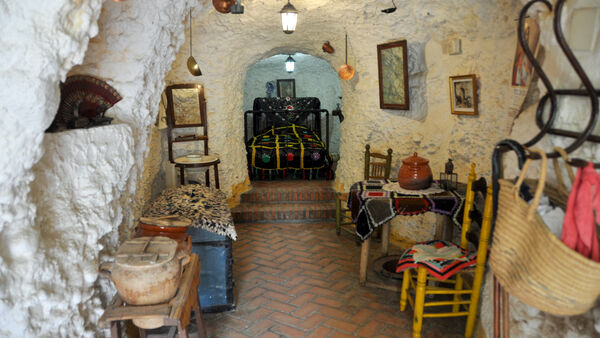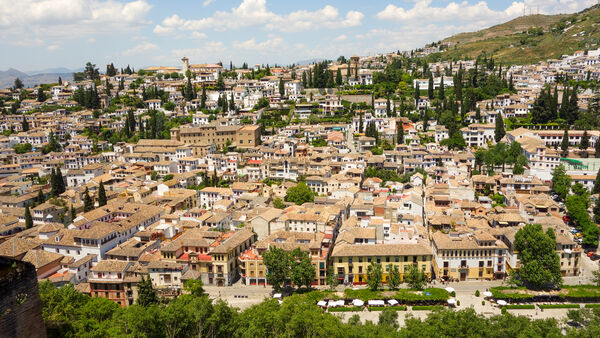 By Rick Steves
Granada's Sacromonte district, just north of the famed Alhambra fortress and just east of the Moorish quarter of Albayzín, is home to the city's thriving Roma (Gypsy) community.
Both the English word "Gypsy" and its Spanish counterpart, gitano, come from the word "Egypt" — where Europeans used to think these nomadic people had originated. Today, as we've come to understand that "Gypsies" actually came from India — and as the term "Gypsy" has acquired negative connotations — the preferred term is "Roma," since "Gypsy" has acquired negative connotations.
After migrating from India in the 14th century, the Roma people settled mostly in the Muslim-occupied lands in southern Europe (such as the Balkan Peninsula, then controlled by the Ottoman Turks). Under the medieval Muslims, the Roma enjoyed relative tolerance, and appreciated for their long heritage of craftsmanship and skill with raising animals and blacksmithing.
The first Roma arrived in Granada in the 15th century — and they've remained tight-knit ever since. Today 50,000 Roma call Granada home, many of them in the district called Sacromonte. In most of Spain, Roma are more assimilated into the general population, but Sacromonte is a large, distinct Roma community.
Many Spaniards, including some who consider themselves tolerant and anti-racist, claim that in maintaining such a tight community, the Roma segregate themselves. The Roma call Spaniards payos (whites). Recent mixing of Roma and payos has given birth to the term gallipavo (rooster-duck), although who's who depends upon whom you ask.
While the neighboring Albayzín neighborhood is a sprawling zone blanketing a hilltop, Sacromonte is much smaller — very compact and very steep. Most houses are burrowed into the wall of a cliff. These affordable, practical cave dwellings — warm in the winter and cool in the summer — are likely what drew so many Roma to the hill.
Sacromonte has just one main street: Camino del Sacromonte, which is lined with caves primed for tourists and restaurants ready to fight over the bill. (Don't come here expecting to get a deal on anything.) Intriguing lanes run above and below this main drag — a steep hike above Camino del Sacromonte is the cliff-hanging, parallel secondary street, Vereda de Enmedio, which is less touristy, with an authentically residential vibe.
In a series of whitewashed caves along a hilltop ridge, the Cave Museum of Sacromonte, also known as the Center for the Interpretation of Sacromonte, is a kind of Roma open-air folk museum about Granada's unique Roma cave-dwelling tradition (though it doesn't have much on the people themselves). As recently as the 1950s, this complex was still a bustling community of Roma cave-dwellers. Displays highlight the native habitat of the hillside, local Roma crafts, and let you see a typical cave home and kitchen — while enjoying spectacular views to the Alhambra.
The museum is a bit of a slog to get to, but it's worthwhile if you can combine your visit with one of its summertime flamenco and/or classical guitar concerts. Flamenco has a long tradition in Granada, and the Roma of Sacromonte are credited with developing the city's unique flavor of the Andalusian art form — making this museum, with its wonderfully scenic setting, a particularly fine venue.
Sacromonte is a good place to see zambra, a flamenco variation in which the singer also dances. A half-dozen cave-bars offering evening zambra sessions line Sacromonte's main drag; two well-established zambra venues are Zambra Cueva del Rocío and María la Canastera. Experiencing flamenco in a Roma cave is like seeing art in situ — another opportunity for an unforgettable experience in this mesmerizing city.