Paris: A Playground for the Imagination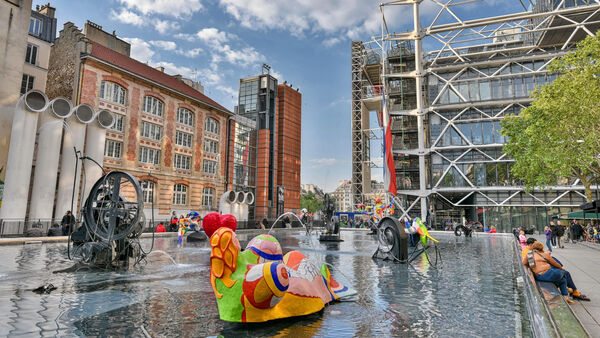 By Brenna Fleener
When the followers of André Breton published a surrealist map of the world in 1929, it was no accident that Paris was one of only two cities mentioned. During the preceding decade, the French capital had become for the avant garde a muse of particular stripe: a hotbed of the marvelous, the fantastic, the grotesque, and the illogical. For Breton, the movement's founder, and for many of his fellow artists and intellectuals like Dalí, Míro, Duchamp, de Chirico, and Man Ray, the urban fabric of Paris was embedded with all variety of surprises: Whether they were climbing the towers of Notre-Dame or simply watching street life pass with "its cares and glances," for these Modernists Paris provided endless fodder for the imagination. In some ways, the artistic and literary "dreamscapes" created by Surrealist artists provided merely veiled images of the French capital, the original home of the marvelous and the sensory.
Even today, hidden beneath its veneer of chic, Paris retains visual evidence of its circus-like alter ego in the form of fantastical public sculpture, wild architecture, and thought-provoking installation art. These surrealist niches (and every arrondissement seems to have some) remind us — especially kids among us, who seem forever better attuned to the power of the surreal — that Paris has always been, first and foremost, a playground for the imagination. Here are a few of my favorites:
---
Brenda Fleener is the former director of Context Paris, a recommended walking-tour company.