Portugal's Rural Alentejo: Authentic and Proud
By Rick Steves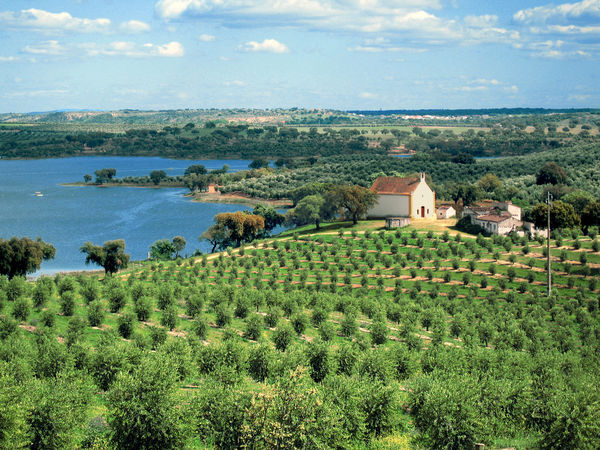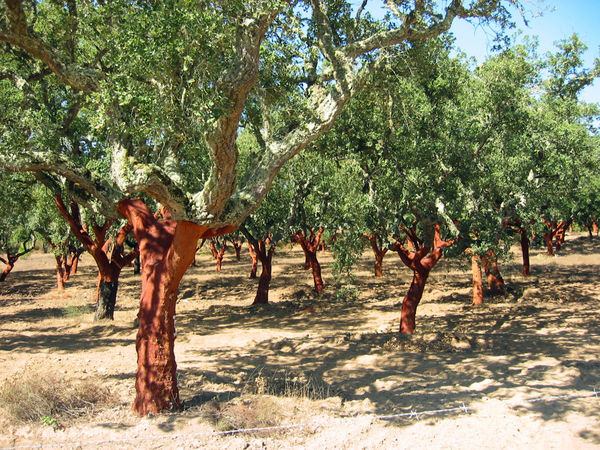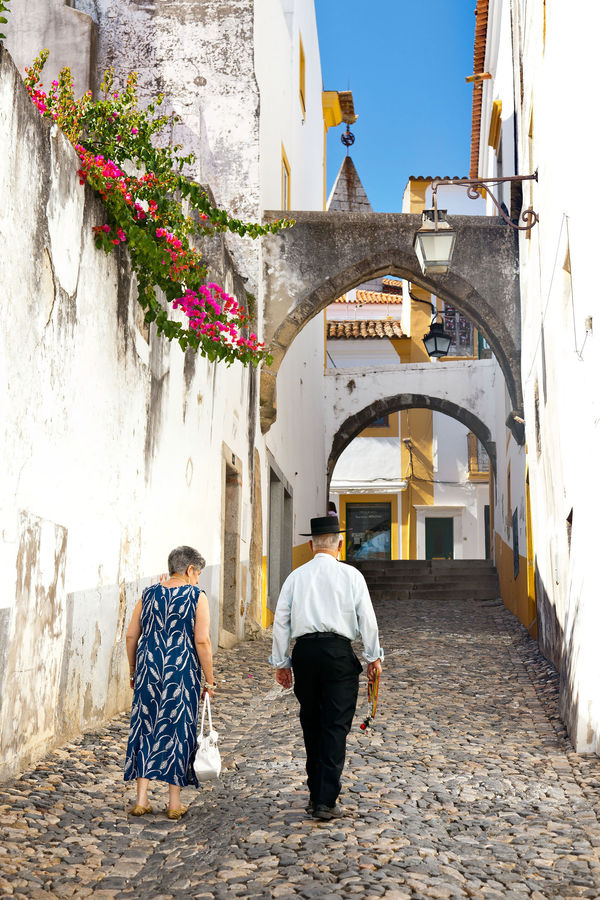 Ninety minutes after pulling out of Lisbon, I'm driving into a different world — unpretentious but proud Évora, capital of Portugal's Alentejo region.
Alentejo is a vast and arid land — the bleak interior of the country where cork seems to be the dominant industry. The rolling hills are covered with cork trees. With their bark peeled away, they remind me of St. Bartholomew…and, like him, seem to suffer in silence.
Arriving in Évora, I find a Deadwood kind of town with barely a building over three stories high, yet the skyline is crowned by the Corinthian columns of a stately Roman temple. Just outside of town stand 92 stones erected by ancient locals — a Stonehenge-type celestial calendar. Évora sits on lots of history.
The people of Alentejo are uniformly short, look at tourists suspiciously, and are the butt of jokes in this corner of Europe. One example: "There was an Alentejo farmer who nearly succeeded in teaching his burro to live without eating. He was so excited that he couldn't wait tell his friends. Then his burro died."
I'm here researching my Portugal guidebook with the help of local experts. Libanio, my Évora guide, circles the words "arid" and "suspiciously" in the book and does his best to turn my chapter into a promo for Alentejo. Actually, in April, it is lush. But I'll stand by "suspicious."
Libanio says it's part of these people's character to laugh at themselves. He asks me, "How can you tell a worker is done for the day in Alentejo? When he takes his hands out of his pockets." He then continues, more philosophically, "In your land, time is money. Here in Alentejo, time is time. We take things slow and enjoy ourselves."
While this corner of Portugal looks humble, I still sense a distinct pride. Every country has its Appalachia and its Ozarks. I'm impressed when a region that others may insult has strong local pride. But I often wonder if it's an honest feeling or just a matter of making the best of the cards you're dealt.
For Alentejanos, quality and authenticity require the respect of tradition. For instance, even the fanciest restaurants refuse to ornament a standard, rustic dish. And they love their sweets so much they seem to know the history of each tart.
While on my research rounds, I find a romantic little restaurant that offers live fado singing. Esperanza, the woman who runs the place, explains that she wants the diners to finish by 10 pm so the musicians can perform without waiters wandering around. I'm impressed by her commitment to the art.
For my last stop of a very long day, I sneak in between songs and sit in the back of Esperanza's place, hoping to be wowed by the ambience.
The traditional fisherman widow's blues, fado is like musical oysters — sexy and full of the sea. While most tour groups go to big, stuffy venues, I like the amateur bars where old-timers croon and diners pay only for their sardines and wine. Tonight, a diminutive Nora Jones look-alike wails soulfully while the man next to me says, "In Portugal the women are like sardines — the smaller the better."
During some applause, I duck out and head home, happy to have affirmed my hunch that this experience merits a spot in my new edition.
When I am half a block away, Esperanza runs out the door and charges after me. I think she's angry that I left without paying a cover charge, or the door made too much noise, or I insulted the musicians. Like a guilty little boy, I nearly turn down an alley and run away. Then I decide to turn back and "face the music."
She apologizes for not welcoming me and begs me to come back for a glass of port and to meet the musicians. The rest of the evening is a plush experience. Next year travelers with my book will help Esperanza — whose name means "hope" — keep the art of fado alive in Évora.