Portugal's Rural Alentejo: Authentic and Proud
By Rick Steves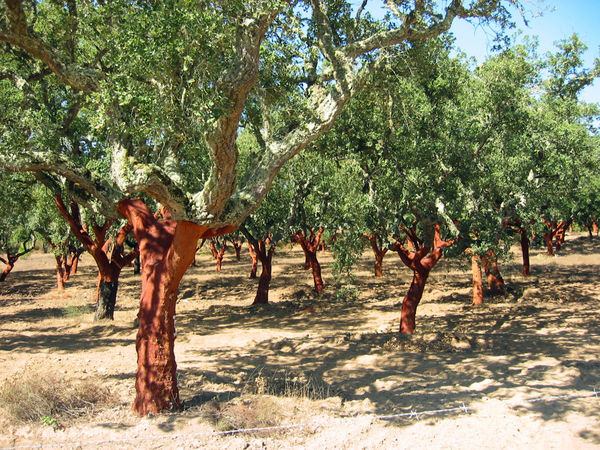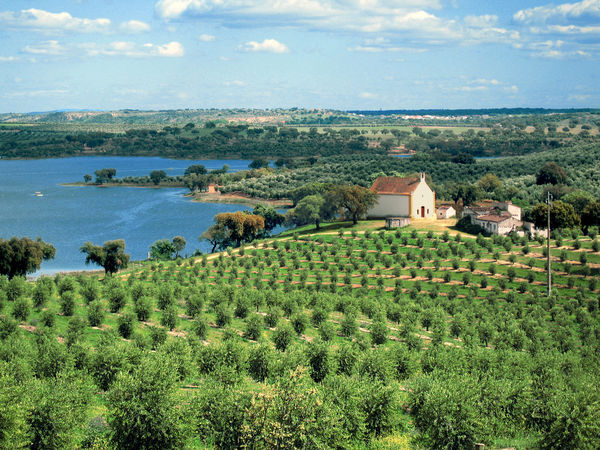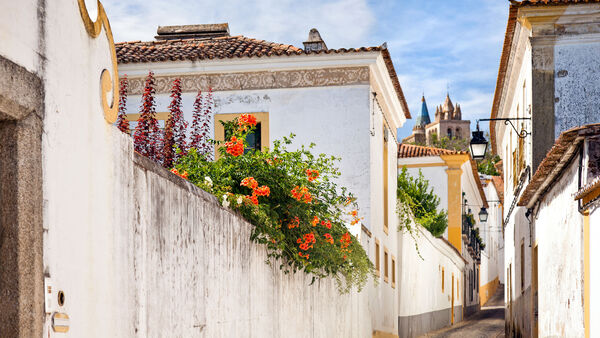 Though it feels I've only just left cosmopolitan Lisbon, after 90 minutes I feel worlds away, driving through the rural region of Alentejo. As implied by its name ("beyond the River Tejo"), it spans the vast area south of the Tejo River (which meets the sea in Lisbon), nearly down to the Algarve coast.
The Alentejo is fairly arid — even bleak in some places, most of the year — but with a stunning western coastline and rolling plains dotted with large orchards and estates, as well as Stone Age monoliths, Roman aqueducts, Moorish-looking whitewashed villages, and thick-walled medieval Christian castles.
This region has been a crossroads for millennia — the three river basins that intersect here provided a rich, fertile area for prehistoric people to thrive. Human civilization's long presence here on these plains is marked by megalithic sites — some of the most important such stony configurations in the Iberian Peninsula — dating from 5,500 to 3,000 BC.
Near the regional capital of Évora, you'll find menhirs (solitary standing stones), cromlechs (monolith circles), and dolmens (stone slabs). The most interesting to visit are Cromeleque dos Almendres and the Anta Grande do Zambujeiro — and both are immersed in classic Alentejo scenery of cork-tree groves and dusty, parched terrain.
During the Christian reconquest of once-Islamic Portugal, the Alentejo was the war zone. The conquerors turned over huge tracts of recaptured land to the care of soldier-monks. These recipients came from various religious-military orders, including the Knights Templar and the Order of Christ.
Despite its illustrious past, the Alentejo is now the unpretentious terrain of farmers. Irrigated since Roman and Moorish times, the region is a major producer of wheat, cattle, wine…and trees. Its stubby cork oaks, displaying the red underbark of recently harvested trunks, are the most distinctive. Cork is a huge industry here — Portugal produces half the world's supply of it. The region also farms other types of native oak, olives (a major export crop), and eucalyptus (imported from Australia, and grown for pulp).
Today, the Alentejo region is known for being extraordinarily traditional, or even backward, at least in the eyes of snooty Lisboans. But the people of Alentejo don't mind being the butt of jokes.
A local guide Libanio once opined to me that it's a mark of a people's character to be willing to laugh at themselves. He asked me, "How can you tell a worker is done for the day in Alentejo?" I said I don't know. "When he takes his hands out of his pockets," he said. He continued more philosophically: "In your land, time is money. Here in Alentejo, time is time. We take things slow and enjoy ourselves."
While this corner of Portugal looks humble, I still sense a distinct pride here.
This comes out in the hearty Alentejo cuisine, where quality and authenticity require the respect of tradition. Even the fanciest restaurants refuse to embellish a standard, rustic dish — altering a classic would lessen it. You'll see lots of pork on regional menus, though two of my favorite dishes are arroz de tamboril, a rice and seafood stew, and açorda de marisco, a soup with clams, shrimp, and bread spiced with Alentejo herbs. And the region produces fruity, yet full-bodied wines that are some of Portugal's best.
Évora is a fine place to taste the delights of Alentejo — not just edible but historic and cultural. The town has barely any buildings over three stories high, but it is crowned by the granite Corinthian columns of a stately yet ruined ancient Roman temple.
My favorite evening activity in Évora is to linger in a certain romantic little restaurant that offers live fado music three nights a week. Fado — traditional Portuguese fisherman widow's blues — is not as popular in the Alentejo as it is in Lisbon or Coimbra, but this bar is just the kind of untouristy fado joint I enjoy best: Where amateur old-timers croon and diners pay only for their sardines and wine. Esperança, the woman who runs this place, tells me that she likes the diners to be finished by 10 p.m. so the musicians can perform without waiters wandering around. I'm impressed — but hardly surprised — by her commitment to the art.
Every country has its Appalachia; I find it impressive when a region that others are inclined to insult has strong local pride.