Palermo, Sicily: Italy Fortissimo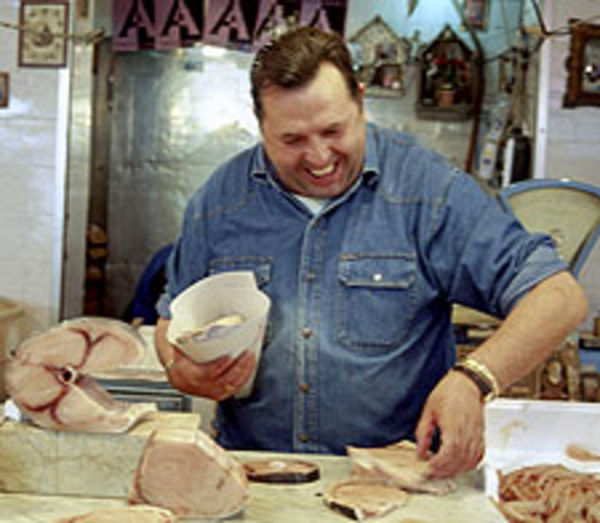 By Rick Steves
It took me seven trips to Italy before I ever made it down past Italy's "boot." But when I finally made it, I was richly rewarded for the trip. I found that, aside from the street thieves, the Sicilians are tied with the Irish as the warmest and friendliest Europeans I've met.
Palermo is intense — Italy fortissimo — with lots of purse-snatchers, lousy showers, and grueling heat. It's generally rundown and chaotic, but if you want exotic, urban Italian thrills, the "football" to Italy's "boot" is a kick. The overnight train ride south from Rome or Naples drops you right into this rich culture, which lives in peaceful oblivion to the touristic bustle that takes such a toll on Venice, Florence, and Rome.
One reason Palermo lacks tourist crowds is that it has very few tourist "sights." It does have a way of life that, in its own way, offers the tourist more than any monument or museum ever could. Don't tour Palermo — live in it.
Thriving marketplaces abound in nearly every neighborhood. If you've ever wondered what it would be like to be a celebrity, go on a photo safari through the urban jungles of Palermo. The warmth and excitement will give you smile wrinkles. Scores of merchants, housewives, and children compete for your attention. Cries of "Photo?" come from all corners as you venture down busy alleys.
Visit a vertical neighborhood. Small apartments stack high above the side streets. If you stop to chat, six floors of balconies will fill up, each with its own waving family. I found a wobbly stack of tenements facing one another, a faded rainbow with lots of laundry and people hanging out. One wave worked wonders. Walking around, craning my neck upward, I felt like a victorious politician among hordes of supporters. They called out for pictures and wouldn't let me go until I had filmed each window and balcony full of people: Mothers held up babies; sisters posed arm-in-arm; a wild pregnant woman stood on a fruit crate, holding her bulging stomach; and an old, wrinkled woman filled her paint-starved window frame with a toothy grin. I was showered with scraps of paper, each with an address on it. A contagious energy filled the air. It hurt to say "ciao."
While Palermo has no must-see museum or any iconic monument that can compete with Pisa's tipsy tower or Rome's Colosseum, the city makes it easy to become a temporary Sicilian...and that's reason enough to visit.