The Back Streets of Bohemian Montmartre
By Rick Steves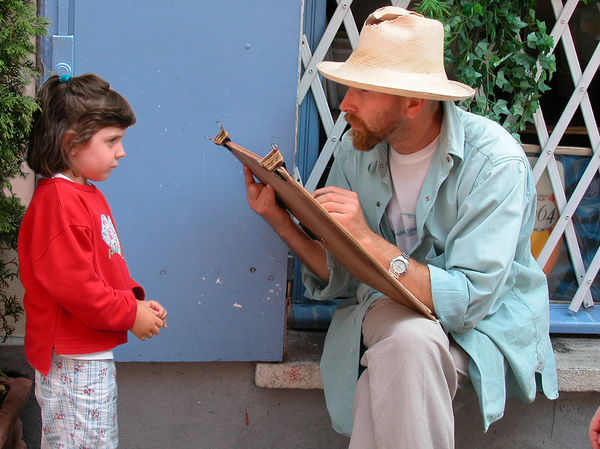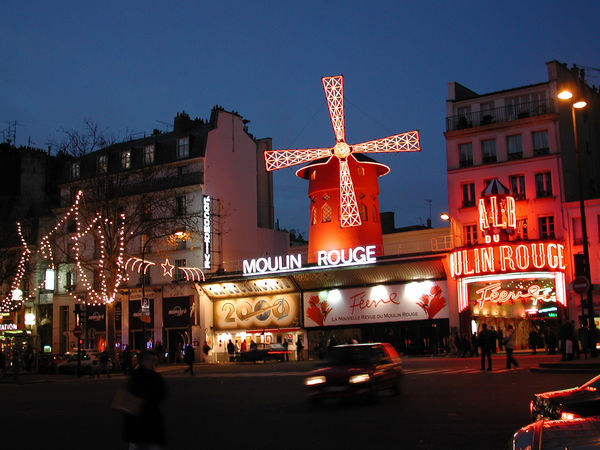 Montmartre, the hilltop neighborhood hovering on the northern fringes of your Paris city map, is in many ways the perfect French cliché: red-and-white checkered tablecloths, artist's easels filling petite squares, and bohemian cabarets offering up high-kicking cancans. The literal high point is the bone-white Sacre-Cœur Basilica, from where the City of Light fans out at your feet.
Just over a century ago, Montmartre hosted a perfect storm of artistic creativity and avant-garde thinking. Back then, life on the hill was a working-class commotion of cafés, bistros, and dance halls. Its low rents lured struggling artists whose canvases now sell for millions (Renoir, Degas, Picasso, Toulouse-Lautrec, Utrillo).
These days, the hill is equal parts charm and kitsch — still vaguely small-town rustic but mobbed with tourists and pickpockets on sunny weekends. But if all you do is eat an overpriced crêpe and marvel at the views, you will have missed out on Montmartre's charm and history. To get away from the crowds, take a walk on the back streets, where a bit of village Montmartre survives.
A stroll takes you amid the traces of the many people who've lived here over the years: monks stomping grapes (1200s), farmers grinding grain in windmills (1600s), dust-coated gypsum miners (1700s), Parisian liberals (1800s), Modernist painters (1900s), and all the struggling artists, poets, dreamers, and drunkards who called Montmartre home.
Start at the Montmartre Museum, tucked away on the side of the hill. This 17th-century manor house (the oldest building in Montmartre) offers the best look at the history of the neighborhood and the amazing period from 1870 to 1910, when so much artistic action percolated here. In its day, the house was the meeting place for a Who's Who of artists, including Auguste Renoir, Raoul Dufy, and Maurice Utrillo (whose gorgeously lit attic studio is a highlight).
Montmartre was the perfect escape from grimy Paris. Rents went down as the hill went up, so younger, more avant-garde artists lived on the butte, the top of the hill. In 1904, a poor, unknown Spaniard named Pablo Picasso moved into an artists' abode — Le Bateau-Lavoir — which he shared with 10 others. In his studio he painted his radically modern Les Demoiselles d'Avignon — and revolutionized 20th-century art.
Long ago a wall separated Paris from Montmartre, and to enter the city you passed through tollbooths that taxed anything for sale. Budget-minded drinkers took to the hill to drink tax-free beverages. In those days, Montmartre was blanketed with grape vines, reverentially tended by the monks and nuns of a large abbey. Today, just one Montmartre vineyard is still under cultivation — the pocket-sized Clos Montmartre, which produces about 800 bottles a year (off-limits to tourists except for an annual grape-harvest fest in October).
A favorite local hotspot was the ivy-covered cabaret called Au Lapin Agile. A poster above the door gave the place its name: a rabbit (lapin in French) makes an agile leap out of a pot while balancing the bottle of wine that he can now drink — rather than be cooked in.
This is where artists and writers gathered to perform serious poetry, recite dirty limericks, or deliver anarchist manifestos. Once, in a practical joke on the establishment art community, patrons tied a paintbrush to the tail of the owner's donkey and entered the resulting "abstract painting" in an art show (it won critical acclaim and sold for a nice price). Even today, the old personality of Au Lapin Agile survives, with jazz or blues jam sessions taking over the basement most nights.
Montmartre was once dotted with 30 windmills, used to press the monks' grapes and mill farmers' grain. Two of these functional windmills still stand, but nowadays, the most famous is the "Red Windmill" — the Moulin Rouge dance hall.
When it opened in 1889, the lively nightclub seemed to sum up the pleasure-seeking belle époque. Most nights, Henri de Toulouse-Lautrec was among the customers, busily sketching as pretty cancan girls kicked their legs. He'd been hired to create the cabaret's advertising, and the colorful posters he made of cabaret singers, dancers, and club owners are now among the most recognizable works hanging in museums anywhere (including Paris' Musee d'Orsay).
By the way, at the foot of Montmartre is Paris's red light district, the infamous Pigalle (or "Pig Alley," as American soldiers nicknamed it during World War II). Oh là là! If you venture here, stick to the bigger streets, hang on to your wallet, and exercise good judgment. Avoid the bars, where a €150 bottle of what would otherwise be cheap champagne comes with a friend.
Montmartre today retains some of the untamed appeal that drew fin-de-siècle bohemians and nonconformists to its winding lanes. As you wander, you may catch an echo of the free spirits who once partied, painted, and cancanned here.