Popping in on the Personalities of Gimmelwald
By Rick Steves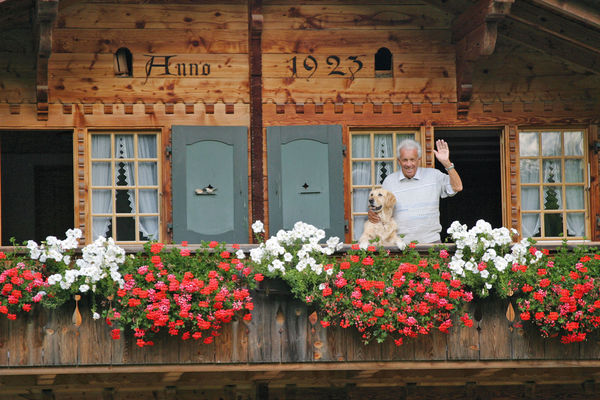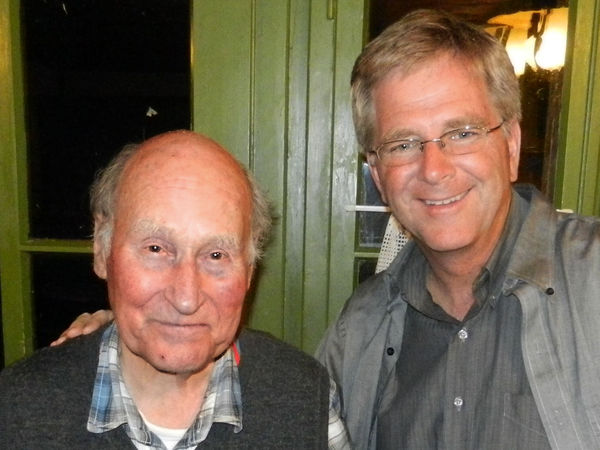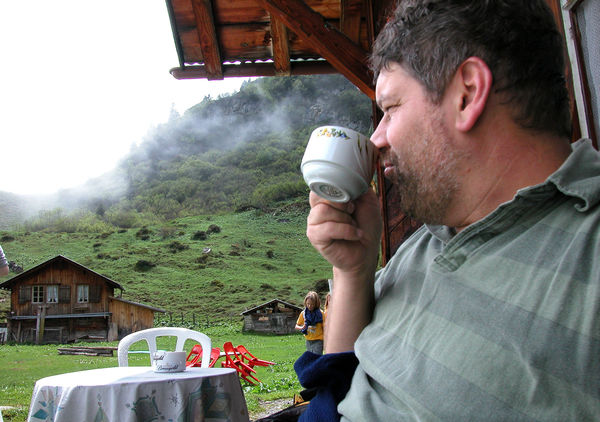 As we've had to postpone our travels because of the pandemic, I believe a weekly dose of travel dreaming can be good medicine. Here's a reminder of the fun that awaits us in Europe at the other end of this crisis.
With the right attitude, rain in the Swiss Alps can be a blessing. When it rains, you set your sights not on the glistening summits and scenic trails but on the people who call the high country home.
Gimmelwald is a quirky little 120-person village perched on a mountain ridge just south of Interlaken. Here almost everyone has one of two surnames. Classified as an "avalanche zone," Gimmelwald hasn't developed like nearby resorts. It has only a handful of places for a traveler to sleep, all run by authentic Swiss personalities.
Walter runs Hotel Mittaghorn, up where the farm boys cut steep fields of hay. Walter is in his late 90s now…slowing down but shuffling on. His giggles and musings may be incomprehensible to most people, but it all makes sense to Walter. Tim from Britain looks after Walter and the hotel. Tim's in a brace after a paragliding accident. Hard landings seem to make him seem shorter each year.
Down in town, teachers Olle and Maria rent out two rooms bed-and-breakfast style. They cut me some hard alp cheese as we review village news. Maria says they've been recommended in my guidebook for more than a decade, and she doesn't understand why, in all that time, they've never had an African-American guest. She promises to give a free room to the first African-American family that comes. I wonder how that offer would look in my guidebook. (Anyway...if you're an African-American, you've got a free room here in paradise!)
Next, I drop in on Esther, the dynamo farm girl who now, with her expanded guesthouse, has the biggest business in the village. She asks if my describing her place as an "upscale mini-hostel" isn't a bit much. I agree.
For several years, Esther rented "sleep in the straw" spots across the street in her barn (when the cows are grazing in the high alp). When I listed it in my guidebook, I remember her telling me, "You should tell of the smell and the flies. Americans don't handle flies well. It smells like a barn. There's manure. You must tell them directly." With a frank write-up I told her, "If anyone complains, it's their own fault."
My favorite stop is the Mountain Hostel, run by Petra. After dark it's a glowing light of travel happiness in this sleeping village, filled with a likable, well-scrubbed gang — kids any parent would be thrilled to see their teen hang out with.
I meet Jeremy, a 15-year-old traveling with his dad, immersed in a raucous world of 18- to 25-year-olds. This is his first hostel...and we celebrate the fact.
A college student from San Diego — with big hair, a "carpe diem" tattoo on his arm, and a determination to be a great high school teacher — joins in the conversation. All agree the world needs more Dead Poets Society teachers. The topic turns to whether history as taught in the US is ethnocentric. A woman who left her five-year-old daughter sleeping in the barn (swatting flies) pipes up, "I'm a history teacher," and the conversation spins on.
I sit in the kitchen and chat with Petra while she cooks up her famous pizzas. Petra grew up next to a hostel in the next village and remembers loving the way American couples called each other "honey." She married local boy Wally, and together they've done wonders making the Gimmelwald hostel the moneyless mountain lovers' El Dorado.
Petra's only wish is that guests would split lumber for her wood-heated hot tub. I step out back to where a gleeful gang of happy hikers were standing in the tub, posing for photos. They look like a bundle of white asparagus. Popping into this happy scene, it occurs to me that if any place was a springboard for my career, it was this hostel back in the 1970s.
When I first came in 1976, there was no shower and goats lived downstairs. The previous owner, bent old Lena (who sounded like a goat when she talked), hobbled over once a day to collect 2 francs. Today it may cost more than 30 francs to sleep here, but Gimmelwald's hostel provides the same magic. I told Petra, you should have Lena's photo on the wall. Petra pointed to a space above the bar...and there she was. Lena's gone. There's not only a shower...there's a hot tub. But a generation after me, the essential joys of experiencing the Alps — and its people — remain unchanged.