In Europe, Shop for Memories (Not Stuff)
By Rick Steves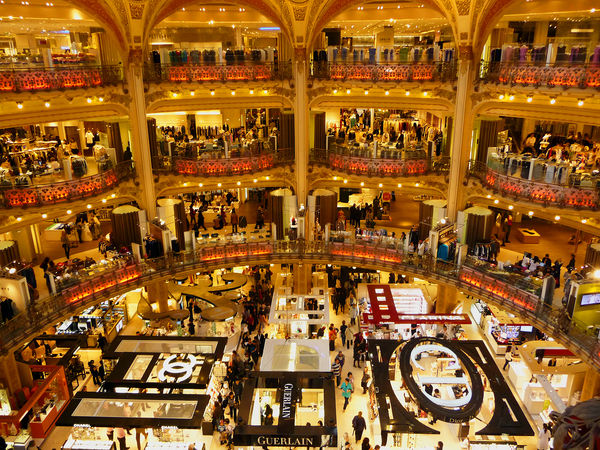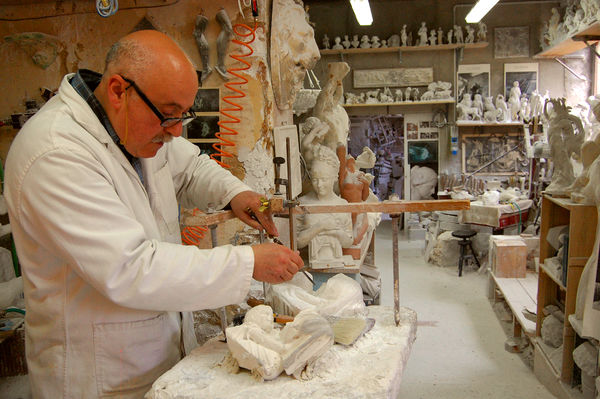 With each trip I take, I look for cultural souvenirs — experiences and memories are the gold nuggets of travel. Shopping is never my priority, but when I do bring mementos home I find the best souvenirs come from local entrepreneurs and craftspeople. These days, Europe's modern shopping arenas are also fun spots to witness a slice of contemporary life. In moderation, it can be fun to immerse yourself in the retail culture of Europe's grandest cities.
Here are some suggestions for smart shopping, where you can focus on experiencing culture rather than collecting things:
Outdoor markets
The most colorful shopping in Europe — and a fun way to feel the local vibe — is at its lively open-air markets. A stroll along Portobello Road, one of London's many lively street markets, has you rubbing elbows with people who brake for garage sales. In Florence, the sprawling San Lorenzo Market has stalls of garments, accessories, and leather jackets ranging from real to vinyl. Even a place as overrun with visitors as Istanbul's Grand Bazaar has tourist-free nooks and crannies that offer a glimpse into the real Turkey. Jump into the human rivers that flow through these venues.
Artisan shops
Try to experience some "creative" tourism when you travel. Seek out and appreciate a local craftsperson. In the Tuscan town of Volterra, visit Roberto and Giorgio's powdery workshop and watch as they carve alabaster into exquisite, translucent sculptures. In Rothenburg, Germany, appreciate the printmakers selling etchings made with the same copper-plate techniques that artist Albrecht Dürer used 500 years ago. And the narrow streets near Vienna's cathedral are sprinkled with old-fashioned shops that seem to belong to another era — just the place to pick out an elegant dirndl.
Before these local businesses are pushed out by the rising tide of cookie-cutter chains and synthetic conformity, seek out Europe's true artisans, who are committed to doing things the old-fashioned way. Engaging with these craftspeople is an exciting way to bring local history and culture to life (and you can return home with a memorable souvenir).
Department stores
In Europe, many department stores are just as much of an attraction as the souvenirs they sell. In Paris, visit Galeries Lafayette or Printemps. Harrods is London's most famous and touristy department store, but locals prefer Liberty on Regent Street. In Italy, an upscale department chain is La Rinascente, and in Spain, El Corte Inglés is everywhere. Berlin's mammoth Kaufhaus des Westens (KaDeWe) has a staff of 2,100 to help you sort through its vast selection of 380,000 items. Though lacking the charm of artisan shops and markets, department stores offer an economic and efficient way to pick up souvenirs as well as a glimpse at everyday fashions and local lifestyles.
Boutiques and shopping zones
The best shopping districts not only offer interesting stores, but also let you feel the pulse of the city. In Rome, an early evening stroll down Via del Corso takes you past local millennials making the scene as well as the cheap department stores they prefer. Then head over to the Spanish Steps for the beautiful people and their more elegant shops. In Paris, a stroll from the Bon Marché department store to St. Sulpice Church allows you to sample sleek clothing boutiques and clever window displays while enjoying one of the city's more attractive neighborhoods.
Museum gift shops
Gift shops at major museums (such as the Picasso Museum in Barcelona or the Van Gogh Museum in Amsterdam) are the place to pick up books, postcards, unusual posters, decorative items, or clever knickknacks featuring works by your favorite artist or commemorating a historic event or sight. Museum gift shops are also a good source for books you may not see elsewhere.
Christmas markets
If you're traveling around the holidays, take time out to enjoy Europe's festive Christmas markets. Sprinkled across Europe, but especially popular in Germanic countries, they serve up a healthy dose of holiday spirit and plenty of traditional nutcrackers, ornaments, and sweets. Hand-carved wooden ornaments and nativity scenes, lavish wreaths, and aromatic candles line the booths. In Germany, look for nutcrackers made in the Erzgebirge region, where they originated. Stroll around while sipping hot mulled wine (Glühwein in German), spiced with cinnamon, cloves, and citrus fruits. This quintessential Christmas market drink is usually served in a holiday-themed ceramic mug, which itself makes a fun, affordable souvenir.
I'm often asked about the difference between a tourist and a traveler. To me, a tourist visits all the big sights, sees spectacles on stage, and returns home unchanged with a suitcase full of knickknacks. A traveler becomes a temporary local, engages with the culture, and comes home enriched, with a vivid collection of experiences and a broader perspective. And, whether you are a tourist or a traveler, or a little of both, a few well-chosen souvenirs can remind you of the highlights of your travels for years to come.